Euthanasia, Living Will and The Analysis In India
Euthanasia, i.e. mercy killing, refers to the act of painlessly putting to death a person who is either very old or very ill to prevent further pain and suffering. It is basically a practice that is done on people suffering from incurable diseases or incapacitating physical disorder wherein they are allowed to die by the withdrawal of artificial life support system or withholding of medical treatment. On 9th March 2018, the Supreme Court of India, in a historical decision, legalised passive euthanasia and the right of terminally ill persons to give advance directives for refusal of medical treatment. Therefore, the concept of 'living will' was recognised which essentially refers to the document that the person writes in a normal state of mind seeking passive euthanasia when he reaches an irreversible vegetative state or when he gets terminally ill. For a comprehensive understanding of this whole topic, we have demarcated between different types of 'mercy killing' in the next section. Also, we will discuss the concerned judgement in detail not forgetting to mention the backdrop that led to the much-anticipated move. Additionally, we will try to summarise the arguments of both the supporters as well as the dissenters of the move before finally moving to the conclusion.
Active Euthanasia, Passive Euthanasia, Indirect Euthanasia and Assisted Suicide
Active Euthanasia refers to the deliberate act of ending the life of a terminally ill or incurable patient through the administration of a legal drug or injection by the physician. Passive Euthanasia is the withdrawal or withholding of artificial life support system when the patient requests to do so or when prolonging of his life is termed futile. Indirect Euthanasia means the provision of treatment with an aim to reduce pain and suffering, but which eventually speeds up the process of death. And, assisted suicide (also called physician-assisted suicide) refers to the situation when the doctor intentionally and knowingly provides the patient with the knowledge and/or means to commit suicide. The laws regarding euthanasia differ throughout the world. In countries like Belgium and the Netherlands, euthanasia has been legal since 2002. The practice of 'Assisted Suicide' is legal in European countries of Switzerland and Germany. In England, both euthanasia, as well as assisted suicide, are illegal. In most of the U.S., euthanasia is illegal but physician-assisted suicide has been legalised in ten of its states. In India, passive euthanasia was legalised two years back. The next section discusses the same in detail.
Euthanasia in India: The Aruna Shanbaug Case and the Common Cause Judgement
The case of Aruna Shanbaug has been quite instrumental in changing the euthanasia laws in India. Ms. Aruna Ramchandra Shanbaug was an Indian nurse who in 1973, was sexually assaulted by a ward boy in the hospital as a result of which she went into a vegetative state. In 2010, a plea was filed by activist Ms. Pinki Virani before the Supreme Court seeking euthanasia for Ms. Aruna Shanbaug. The Court took up the plea and finally, on March 7, 2011, delivered the historical judgement. Ms. Virani's plea got rejected but at the same time, broad guidelines were issued legalising passive euthanasia in India. It was held that the decision to withdraw life support must be taken by parents, spouse or other close relatives in the absence of all of whom, the 'next' friend would be entrusted with the responsibility. In this particular case, the hospital staff that had been taking care of Ms. Aruna for years was called the 'next friend' and not Ms. Virani. In 2015, Ms. Aruna Shanbaug, after 42 years of constant suffering died of pneumonia at the age of 66 but not before playing a vital role in influencing upcoming euthanasia-related laws in India.
In a separate move, 'Common Cause', an NGO working for people's rights, approached the Supreme Court under Art. 32[1] of the Constitution in the year 2005, wherein they prayed for the declaration that 'Right to Die with Dignity' be made a fundamental right under Art. 21 [2] i.e. Right to Life. Additionally, they requested the court to give directions to the government with regards to the execution of living wills in case a person gets terminally ill. The argument was that subjecting terminally ill people or the people suffering from chronic diseases to cruel treatments denied them the right to live with dignity. On February 25, 2014, a 3-judge bench of the Supreme Court led by the then CJI P. Sathasivam started final hearing in the case wherein it came out that the previous judgements given in the case of Aruna Shanbaug v. Union of India (2011)[3], as well as the case of Gian Kaur v. State of Punjab (1996)[4], were inconsistent. The matter was then referred to a 5 Judge Constitutional Bench. And finally, on March 9, 2018, in a historical decision, CJI Deepak Mishra led bench recognised the concept of 'living will' that was to be drawn by terminally ill patients for passive euthanasia and also laid down comprehensive guidelines for the same. Hence, the 'Right to Die with Dignity' was held to be a fundamental right.[5]
Euthanasia- a good or a bad thing?
The proponents of Euthanasia argue that allowing an incurable patient to die will alleviate the constant pain and suffering that one has to go through when in the vegetative state. The other point which they talk about is that 'right to die with dignity' is a matter of personal choice and no-one else should be allowed to interfere in the patient's decision. It has also been said time and again that timely executed euthanasia could also relieve the financial burden on the family of the patient which in case of absence of the law, could exert a lot of financial burden on poor households.
Moreover, coming to the major points that the opponents say, the fact that the law on euthanasia could be misused is always talked about. It is argued that children of old and ill parents would certainly want to neglect their parents when they are needed the most. This does not fit with the kind of social and cultural environment that we have in India, where parents are supposed to be provided with care when they get too old. Also, the opponents lay emphasis on the sanctity of life and reckon that accepting euthanasia would lead to a reduction in society's respect for life.
Benefits of recognising Living Will
Recognition of Living will indeed have some good impact. The concept essentially requiresa person to write the will as an advance directive when he is capable of making a sensible decision. And, thus, this rules out the possibility of the situation when the patient, being too ill, is not able to make an informed and competitive decision especially so in the case of Mentally Challenged patients and the patients who are incoma. Also, the living will, to much extent, would relieve the moral burden from the family member who actually takes steps for euthanasia, for ultimately, he would be fulfilling the informed wish of the patient only. Passive Euthanasia could sometimes, in exceptional circumstances, lead to the allegations of murder so the existence of a living will have a role to play in preventing such situations. In and all, the legalisation of 'living will'goes a long way in effective implementation of the laws of euthanasia in India.
Concluding Remarks
In the course of this article, we tried to explain with clarity the concepts of euthanasia as well as 'living will'. We listed out the arguments of both the proponents as well as the opponents of euthanasia and also mentioned how the 'living will' is going to have a positive impact. Giving due importance to the judgement of the Supreme Court in the Common Cause Case, the long-anticipated Fundamental Right to Die with Dignity has finally been accepted. The legalisation of Passive Euthanasia, along with the recognition of 'living will' would make a lot of difference in how the severely ill patients meet their death. Having a dignified death is equally important as having a dignified life, so in that respect, the laws on euthanasia would come out to be of vital importance. As far as the living will is concerned, it is definitely going to simplify the entire process of euthanasia. In the end, we could just hope that the laws are able to achieve the desired objectives.
---
[1]The Constitution of India, 1950, Art. 32.
[2]The Constitution of India, 1950, Art. 21.
[3] Aruna Ramachandra Shanbaug v. Union of India, (2011) 4 SCC 454.
[4]Gian Kaur v. State of Punjab, (1996) 2 SCC 648.
[5] Common Cause (A Regd. Society) v Union of India and Anr, 2018 5 SCC 1.
Tenzin Choezom – On turning her struggle into her power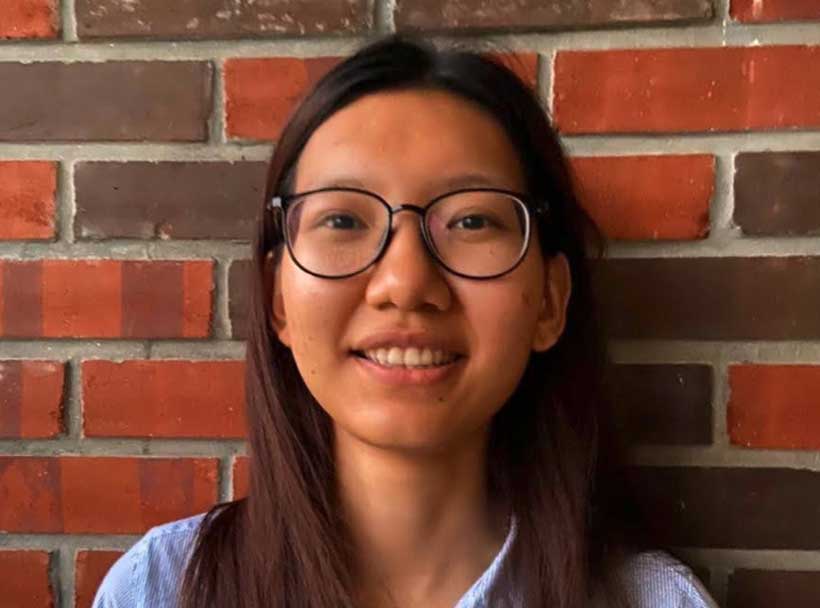 Tenzin Choezom is a Tibetan refugee woman born in exile. Her life has so far oscillated between the borders of India and Nepal. She is also a graduate from Ashoka University and has a Postgraduate Diploma in Advanced Studies and Research (Adv. Major in Sociology and Anthropology). She has had a fair share of experience suffering from tinnitus for almost ten years and Meniere's disease for the last four years. It has always been an endeavor from her end to spread awareness about the disease and create a more empathetic world for everyone.
Tell us more about the problem you are facing.
The prospect of suffering from meniere's disease is not just physically debilitating but it rots your mental composure as well over the time. It is an everyday inner battle as an individual. But it gets isolating when that battle is not understood within the larger social setting. Unlike the people suffering from cancer which is very obvious, meniere's disease on the other hand is a chronic invisible illness. A person with meniere's hardly has any external visible symptoms and everything might seem normal except for the moment when the attack happens which can come at any point in time and is always uncertain. Imagine giving a presentation and you suddenly have a meniere's attack. You are fully conscious but you have no control over yourself. You are literally spinning, losing your balance, feeling vulnerable in front of others and helpless with constant vomiting(if the dizziness gets intense) and tinnitus (ringing in the ear) which is there 24/7. Oftentimes, as a victim, instead of expecting people to understand what you are going through, you have to first deal with explaining your condition. This is a repetitive reality and it can get daunting because of the massive gap in knowledge of the disease within the community and the larger South Asian context. It is truly disheartening when people hardly acknowledge the existence of the disease as a debilitating condition of the inner ear and straight up say that it is just a mental condition when I try to bridge the gap.
When did your issue get diagnosed?
It was during the summer of 2018. I was all ready to kickstart the summer semester at Ashoka University. But the table turned when I started having consecutive dizziness for a few seconds in the morning every time before my 8:30 class. I was fully conscious when the dizziness happened but I had no control over my balance. My friends would often laugh at me respectfully and say that I was using this as an excuse to not attend the morning class.Whatever they said did not bother me because I was naughty in that way. I was a sleepy head in the first place and would do anything to even get an extra five minutes of sleep. In between the moments of labeling it as an excuse to not attending the morning classes to potentially thinking that I was weak to knowing that my blood pressure level was low, the school infirmary nurses gave me ORS (Oral Rehydration Salts) to drink. I drank it for the first few days but no change. Finally, I decided to visit the doctor at the school infirmary who turned out to be an ENT specialist. I owe a lot to Dr. Priyanka and everyone involved at university for always giving me immense support. When I told her about the incident and my past experiences with tinnitus only after she asked, she referred me to a bigger hospital. I went through different tests (P.T.A, MRI Brain, CBC ESR, S.VirB12, T3T4TSH) and that's how I was diagnosed with Meniere's disease.
What is the cure?
There is no cure or scientifically proven treatment till date but there are different measures that would help control/alleviate the symptoms. There are different medications, therapies that one can look at and it can vary for different people but as for me, maintaining a salt/caffeine diet really helps.
How are you helping other people who have the same issue?
I have always feared being vulnerable in front of others and being judged because of my illness. It has taken me a while to come to terms with it and accept it as it is. It is a part of me that will remain with me forever. But I have turned this into a purpose to make sure that no one has to suffer silently because of the gap in the knowledge. I hope that my story helps each one of you who are suffering out there to be courageous and open up a conversation with your loved ones and as envisioned, this is a start to bringing more awareness about the disease, empathizing with the individuals, finding the treatment for it scientifically and thriving together as a community for a better tomorrow.
What has helped you to cope with the struggles you are experiencing?
When you see everyone around you enjoying to the fullest, you do not even dare to ruin the moment by having a sudden attack. I had the hardest time accepting this and hence, avoided a lot of social gatherings. But trust me, people are more generous and kinder than you think. So, try a little every day to move past your fear and do what you have always wanted to do. The attack might or might not happen. There is a 50-50 chance. Do not let the uncertainty of attack define your life. Let it come when it wants to come and you will handle it gracefully. It is definitely nerve-racking and it might take a while for you to recover from the trauma of having an attack but you will see a brighter you at the end. It has been a work in progress for me everyday to get better with it. Seek therapy if you have the option to do it, talk to your friends and family, get your frustrations out and cry if you want to, have a balanced salt diet but most importantly, be there for yourself every step of the way. Because you can only understand the magnitude of what you have gone through. And do not ever lose your hope even when it feels difficult. I have made this far and I believe you can too. Besides that, reading really helped and has been so therapeutic for me. I would suggest you read 'In Love with the World: A Monk's Journey Through the Bardos of Living and Dying' by Yongey Mingyur Rinpoche la. It has been a savior for me for the longest time and I still go back to it when I feel anxious.
Anything else you want to share?
To those who are suffering out there like me, I see you and can empathize with you fully. I know that it sucks to the core to always be positive when the disease drains your mental and physical energy but life goes on. Living with the fear of attack is the worst thing you are doing to yourself. I know this fact but it is still taking me a while to get over it. But I hope we can outgrow the fear of attack one day and truly live everyday to the best of our ability. I am always here if you need someone to talk to and let's together create a better world to live for everyone. You can always write to me at tenzin.choezom[at]alumni.ashoka.edu.in Also, thank you to Vidhi for amplifying my story of struggle with Meniere's and giving a hope to thrive for everyone.
COVID- a way forward with Sustainability & Biodiversity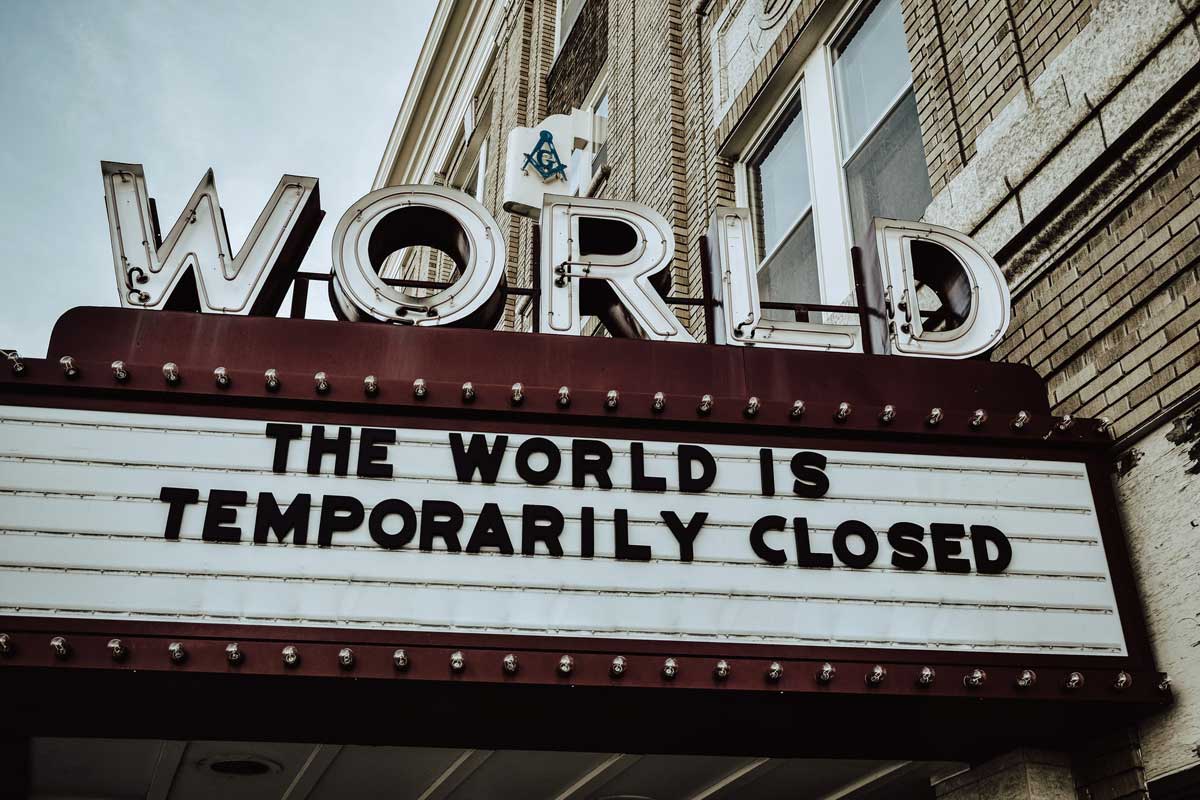 Since the onset of the COVID- 19 pandemic, a new unprecedented situation has arisen many new challenges including social, health, sustainability and world economic issues. COVID -19 is a severe acute respiratory syndrome coronavirus II, first identified in Wuhan city of China on December 19, 2021 and until now this virus has reached its sparks to 218 countries and killed 3.9 million people across the world. It magnifies the everlasting impacts of inequality, batting the poor the hardest. Periods of fortified unemployment, global shortage critical medical and personal protective equipment including masks, protection sheets, gloves and medicines further afloat economies resilience by foster sustainable economic systems- low- carbon investment and green infrastructure planning. The G7 and G 20 ensure to finance least developed and developing countries in flattening the pandemic curve along with the extreme focus on sustainable resource development, climate change mitigation measures and fair economies.
Up till now 25% of plant and animal species are on the verge of extinction, therefore, countries should consider biodiversity in their COVID19 response and economic recovery plans because land use changes and wildlife exploitation increase the risk of many diseases by bringing humans and domestic animals closer to pathogens and disrupting disease-sustaining ecological processes.
The economy and human well-being depend on food, clean water, flood protection, erosion control, the drive for innovation, and more. More than half of the world's national production relies heavily on moderate biodiversity. Thus, decline in biodiversity poses a major threat to society. As part of the policy to respond to COVID19, investing in biodiversity can help mitigate these risks while creating jobs and economic incentives.
Although government and business leaders have recognized the importance of green recovery, and their focus is now on climate change. As part of the restoration and environmental protection system, they should talk to each other. Many countries have taken comprehensive measures to protect biodiversity in response to their COVID19 policies. Examples of biodiversity measures include changes to regulations on the wildlife trade to protect human health, and employment programs focused on ecosystem restoration, sustainable forest management, and control of invasive species.
Analysts suggest that the amount of potentially harmful costs incurred as part of the economic recovery from the COVID-19 crisis far outweighs the benefits to biodiversity. Governments should take the necessary steps to integrate biodiversity policies into COVID-19 recovery projects, ensure that COVID-19 economic recovery measures support biodiversity without jeopardizing it, maintain regulation, and reduce land use. , wildlife, wildlife trade and pollution and attach the environmental condition to the bailout to improve stability, screen and monitor stimulus measures of their biodiversity effects due to plastic pollution and now due to mask pollution in seas or Covid- 19 poor disposal of protection equipment. In order to combat such drastic conditions, large investments should be made in the conservation, sustainable use and restoration of biodiversity.
There is no socio-economic development in the current global panorama. These problems and challenges directly affect human psychology, leading to the loss of psychological stability and the escalation of the financial crisis. Especially, because people are threatened by so many threats, there are more and more cases of mental crisis because people are locked at home and told to be As a result of people being told to confine themselves to their homes and maintain self-loneliness, someone is more likely to be severely affected psychologically, further affected by a lack of proper guidance or treatment.
When no resources are provided to manage the well-being of the people, the situation becomes profitable and affects mental health. Regarding the effects on sustainable psychology, the importance of better mental health should be discussed as it affects individual development and counters limit personal activities.
We have had many epidemics in the past. Middle East Respiratory Syndrome (MERS outbreak) has hit Asian countries, and West Africa has also been infected with the Ebola virus. They also affected the socio-economic balance, affected public health, and caused numerous similar deaths to what we are experiencing with COVID-19 but the new thing now is that Coronavirus affected us mentally, physically and well-being of the ecosystem with its drawbacks of limiting resources by humans while staying at homes due to partial or national lockdown where they put a burden on economy and ecosystem by overconsumption of natural resources instead at the same time human enclosure at homes give a chance to ecosystem for its resource restoration, replenishing disastrous effects caused by anthropogenic activities like decline in air pollution, soil erosion, mineral leaching, hunting, poaching and wildlife trade.
Humans are deteriorating the habitat of wild animals and the normal cycle of pathogens and their hosts. In such situations, we are becoming more and more prone to new diseases. Human pathogens such as the coronavirus are not fully understood to date and several other strains or wildlife as host of this virus (and many other viruses and bacteria) in nature that could be a matter of global health in the future. The COVID-19 pandemic is calling into question our ongoing efforts to improve the Earth's environment. Achieving the Sustainable Development Goals (SDG) is even more important now. Emphasis should be placed on the adoption of strict wildlife trade regulations and comprehensive measures to protect the natural environment. Most importantly, consider comprehensive ways to improve our relationship with the environment that will lead us to sustainability. Agricultural stability and reduction of dependence on animal products is one such example.
There is no doubt in saying that there are some important lessons to learn from COVID-19. It is about our survival, preparedness and responsibility against nature that will lead to the control of future epidemics. Shutdowns are proving to be viable not only in breaking the chain of infection but also in the healing of the ecosystem. Air and water pollution levels have dropped in many parts of the world and nature has begun to regenerate. The important thing is that what we as human beings learn from it. Will we reduce greenhouse gas emissions evenly, will unnecessary travel be curtailed, will we allow the reduction of pollutants in the ecosystem to let nature breathe, and will we promote and adopt sustainable agricultural practices? And stop disturbing wild habitats? Most importantly, will all stakeholders, including governments, organizations and individuals, unite to fight the epidemic that has been going on for decades and resulting in loss of life and biodiversity? There will be a decrease sooner or later, the deadly coronavirus, and one of the most explosive epidemics of the century will be tackled through vaccines or other means through united efforts across borders of countries and continents. But this is not the first novel pathogen that has targeted us, nor the last. There is a need for a fresh perspective to address some of the key issues we have learned from this pandemic. Therefore, humanity must work together to stop the root causes of these pandemics. The way to deal with such pandemics in advance is to make every effort to achieve the goals of environmental sustainability.
Anagha Rajesh – Founder of Yours Mindfully
Undergrad researcher, storyteller, and community builder- that's Anagha Rajesh, in a nutshell.

She is the Founder and CEO of Yours Mindfully, a youth-led organization on a mission to make mental health resources accessible to 1 million young people by 2030.

She has worked as an advocate for the Girls in Science 4 SDGs platform that works closely with the United Nations to make STEM accessible. In addition, Anagha has served as a facilitator for the Digital Exchange program empowering middle and high school students to collaborate beyond borders to achieve the UN SDGs.

As a researcher, she is working on a project to identify biomarkers for endometriosis, a painful uterine condition.
Tell us more about your initiative, Yours Mindfully?
Growing up, I saw my uncle suffer from schizophrenia and how the stigma around this condition prevented him from seeking medical support. When I was accepted into the 1000 Girls 1000 Futures mentorship program of the New York Academy of Science in 2019, I shared my uncle's story with other young people in the program. We realized that mental health is a stigma in most parts of the world and decided to do something to smash that stigma.

We then went on to create e-magazines to create awareness about mental health. That's how Yours Mindfully was born. We were called MindChamps back then. The popularity of our e-magazines encouraged me to grow our team and focus on areas beyond the e-magazine.

Yours Mindfully is now a team of 30+ young people worldwide, focusing on addressing awareness, inclusion, and accessibility in the mental health space. We create inclusive content, organize webinars, spearhead social media campaigns, and conduct contests to bring more stakeholders.

We have partnered with a range of organizations, including UNICEF, 6 Seconds (UK), Spill the Beans (Australia), Spikeview (USA), Manzil Center (UAE), and Road to Nepenthe (India). In addition, we work closely with mental health professionals to create our resources and partner with educators to get this across to young people.

Over the last three years, our initiatives have impacted 5000+ young people. We are currently piloting a program offering personalized mental health resources to youth organizations and schools.
What is the Ashoka Changemakers program all about?
Ashoka is the world's largest network of Social Entrepreneurs and Changemakers. Error! Hyperlink reference not valid. is a carefully selected network of young people who have found their power to create change for the good of all and are ready to take on their next big role as co-leaders of the global Everyone a Changemaker movement.

13 young changemakers were selected for the Indian cohort out of 18,000+ applicants globally. Selected changemakers get access to mentorship, digital resources and a volunteer marketplace to further the impact of their initiatives. In addition, young changemakers get involved in getting more young people to become changemakers through focused initiatives.
How did you get selected for this?
The selection process was a 6-8 month long process with the following stages
1. Submission of the nomination form – This involves a detailed description of my changemaking idea – I spoke about Yours Mindfully, the impact I have created so far through the organization and how I plan to co-lead the changemaker movement.
2. National Review – 4 to 5 hours of conversations with Ashoka India Team
3. International Review – 2 to 3 hours of conversations with Senior Leaders and existing Ashoka Young Changemakers from the global network
4. Selection Panel – an in-person pitch to an esteemed jury explaining what the future potential of my changemaking idea is and how invested I am in implementing it
What are you planning to do in the next 5 years?
I plan to grow Yours Mindfully to impact more young people worldwide. I am currently exploring research in biochemistry, entrepreneurship and public policy. I hope to pursue a career at the intersection of these fields in the next 5 years. In addition, I want to explore writing and traveling in a way that helps me grow.
What other programs and fellowships are on your list that you'd like to engage in?
Dalai Lama Fellowship, Clinton Global Fellowship and Rhodes Scholarship (super ambitious!) are some programs that I am hoping to get into
Tell us more about your work at Force of Nature.


Force of Nature is a non-profit working to mobilize young people's potential to combat the climate crisis.
I completed a three-week introductory program on becoming a force of nature, where I learned about eco-anxiety, the power of narratives in addressing the environmental crisis, and how I can utilize my unique skills to contribute to the climate movement.
Following this generic training, I joined the Canopy pathway to train as a youth consultant to help businesses create and implement solid sustainability strategies
– Under the guidance of experienced youth consultants Clover Hogan and Sacha Wright, I am working on understanding concepts like greenwashing, identifying greenwashing in the sustainability strategies of Fortune 500 companies, and figuring out ways to engage meaningfully with corporate leaders on these issues. I have been on-boarded as a consultant and am looking forward to my first project in the upcoming months.
Anything else you'd like to share about yourself?
I am the first woman from my family and community to get into a top-tier university in India and to kick-start a non-profit. I am super passionate about helping girls and women access networks and mentorship to get ahead on their journeys.