Republican Senator Ted Cruz has become the principal Sisyphus-like character to take over the task of rolling the boulder of sanctions against Nord Stream II. The last four years have seen tumultuous U.S. sanctioning efforts against the project and have epitomized an outdated, stale, and dangerous policy against the Russian Federation that should be re-prioritized and established alongside American principles and level-headed recommendations. This current policy of the passé will not change overnight, however, a sober, self-reflective examination of the failed sanctioning efforts on the part of U.S. policymakers could lead to one less thorn in the side of the Russo-American relationship. As the project nears completion, European and American critics of it have attempted to wield a Russian domestic issue, the alleged poisoning of opposition politician Alexey Navalny, as a pressure tool to stop it. With Denmark recently granting permission to continue laying the pipeline using pipe-laying vessels with anchors along the southeast coast of Bornholm, this disheartened push may now prove too weak.
It's Time to Let Go
When former U.S. Vice President Joe Biden first voiced his disapproval of the Nord Stream II pipeline and called it a "bad deal" for Europe in 2016, it was to be expected that the weight of his utterance would have the power to transform into a discernible political reality sooner rather than later in the halls of U.S. Congress. Especially in light of America's perspective LNG aspirations hoping to meet Europe's growing import needs. This would not come in the form of recurring strong-worded messages or initiating a new wave of tit-for-tat expulsion of diplomats but by way of economic sanctions. After all, this has long been the U.S. go-to." When it comes to Russian pipelines, U.S. efforts to derail them since the 1960s, the time of the construction of the Druzhba (Friendship) pipeline, have largely seen a string of failure. Sanctions have also more generally become, as Hunter Cawood aptly frames it, "a mythology that has persisted and lived on in spite of failure after failure". Hopes of finding an exception to this convention did not begin with a flying start.
It's time to let go…because of an incoherent strategy, appearing in a historical context of failure, signals peril.
Round One: Shaky First Steps
This new task of sanctioning the NS2 project appeared not as a unilateral and relatively clear-cut scenario as had been the case of sanctions vis-à-vis, for example, Iran, where its effects could do minimal damage to the robust transatlantic relationship with the EU. Overarchingly, the principal argument and qualms from the side of the U.S. was the claim of its detrimental impact on the EU's energy security and, as a shared concern with various EU countries spearheaded by Poland, the "threat to EU unity". As we shall discover, U.S. justifications for sanctioning NS2 would zig-zag around different lines of reasoning but would frequently come back to this notion of Russia's malign influence. NS2, more interestingly, became a scenario where entanglements of linking the target of sanctions with a particular cause could become awkward in light of any signs of ambiguity or lack of clarity. German Chancellor Angela Merkel, from her part, was clear in this regard: this was an economic project, first and foremost, that required no extra mandate from the EU. To disagree on this principle, as the U.S. would do from the onset by likening it to that of a "weapon", would become the root of the disagreement.
In August 2017, this is precisely what occurred when the subsequent Trump administration dealt the first real blow by targeting foreign investments into Russian export pipelines and against energy companies which owned 33% shares or more. This arose in light of the multi-faceted bill called the Countering America's Adversaries Through Sanctions Act (CAATSA). Receiving praise in Congress, President Trump did not share the same optimism about the bill and called it "seriously flawed", namely due to its encroachment on the executive branch's authority to negotiate. In such a move, the issue was that major European companies involved, including Austria's OMV, were left in limbo about realistically being able to finance the project. It would spark debate in Europe and evoked serious questions about the legal implications of the sanctions bill itself and the role of the U.S. in European affairs; Germany and Austria jointly called it an "unacceptable intervention" in the EU's energy sector. This initial European reaction would ultimately reach the Department of State that went on to clarify and water down their effects the following October — the project effectively gained immunity from the capital restrictions. It appeared that NS2 could steamroll ahead for now, however, the first fissures in the relationship with Europe had materialized over it.
It's time to let go…because the sanctions damage the transatlantic relationship with the EU.
This begs the question: what did sanctions achieve in round one? Deriving from a historical context where the efficacy of sanctions rests on a measly success rate of around 4%, a coherent approach could, once again, not be identified. Apart from the initial uncertainty, the effects of the first round of watered-down sanctions did not require any kind of major adjustments from the side of the partners involved and Germany could effectively grant permission for the project's construction in its territorial waters in January the following year. There were, nevertheless, a few caveats. The sanctions did serve as an attempt to scare off Russia's European partners and Gazprom did issue a warning to its investors that the sanctions had the possibility of delaying the project. They would also hamper efforts to raise money with an added risk premium demanded by stakeholders.
The initial steps, moreover, appeared to have a principal strategic intention in mind from the part of the U.S. — a type of "CNN Effect": signaling for greater awareness and visibility of the alleged detrimental impact of NS2, stimulating the desire of American and European policymakers to respond to this perceived threat and opening up another front of pressure against Russia. While, concurrently, evaluating options for the future that would still require intensive lobbying, identifying and acting upon the right legal mechanisms, and providing a strong argument to wary Exclusive Economic Zone (EEZ) nations like Finland, Sweden, and Denmark to put an end to the pipeline. What the U.S. seemed unready for was Gazprom's hefty lobbying activities on U.S. soil, spending $1 million to shield the pipeline from the sanctions and ensuring that American legislators were "correctly informed about the project"/ At this stage the sanctions had developed into a nuisance at most, however, this initial round sounded the alarm for European and Russian stakeholders that future pressure was to be expected.
It's time to let go…because they are treated as a nuisance rather than effective policy.
Round Two: Not So Easy, EEZ
In early 2018, it was Poland that assumed re-energized attempts of pushing for additional U.S. sanctions against the project and called U.S. efforts surrounding a new bill, not covering NS2, as "ambiguous and unsatisfactory" for the Polish side. Once again, clarity and concreteness from the U.S. could not be identified in the response. On April 12, despite this renewed talk of sanctions, Finland granted a full set of permits for its construction in its EEZ, the second country to do so after Germany. Sweden followed suit on June 7. However, if Poland wanted another chance for the project's complete shutdown, they would just have to wait another few months when they were presented with a golden opportunity right at the height of Russiagate following the Trump-Putin Helsinki Summit on July 16. This time Republican Senators John Barrasso and Cory Gardner introduced a bill, which through Section 232 of CAATSA, would be used to "identify and sanction U.S. and foreign entities supporting or expanding Gazprom's near-monopolist role in providing energy to U.S. allies." For President Trump, it was an opportunity to slam his fist down on allegations of "bowing down to Putin" at the Summit. The geopolitical theatre now served another domestic purpose. All things considered; this new round was deemed the one — it was the "kill-switch" that its advocates hoped would terminate the project for good. John Barrasso, the chief architect of the bill, had simply had enough of, what he called, "Europe's addiction to Russian gas".
It was not to be. Regardless of the buzz surrounding this bill in U.S. Congress, Germany and the companies involved in the project expressed the same position as they had done previously by emphasizing its lucrative economic gains for the European continent. However, ambiguous positions had now started to appear within the U.S. government itself with Trump admitting that Germany had the right to participate in the project just days after the Helsinki Summit, even though he had labeled Germany a "captive" of Russia before the NATO Summit just weeks before. Nevertheless, Nord Stream II gained enough confidence to begin construction in German waters despite not yet having found the last piece of the legal puzzle — Denmark. The year would finish with the intrigue of the Nordic country still not giving the go-ahead after proposed changes to the country's laws even threatening to block the project back in April. Further U.S. threats took the year to a close.
With Barrasso's bill and the unanimous efforts by U.S. policymakers, the sanctions now had further backing domestically, although questions about their potency were now a concern upon the realization of the steadfastness of the EEZ countries. Three out of four of them were, until that point, not swayed by U.S. pressure. To put an end to the project would not solely be in the hands of the U.S.
It's time to let go…because key variables are beyond U.S. control.
Round Three: Loopholes, The Deciding Factor?
If the U.S. had hoped that 2019 would be the year for the project's shutdown, such wishful thinking would see a reality check early on. In February, Nord Stream II scored a partial victory that was handed to it by the EU itself in the form of a new deal governing import gas pipelines. The catch was not in the deal itself, which was aimed at ensuring that the principles of EU energy legislation apply to all gas pipelines to and from third countries, but in the loopholes that were created because of it. The intrigue of Denmark had become relevant again and its threats to block the project would now seemingly not matter as the Danish regulatory authority would be denied a decisive say. It would now practically be in the hands of German regulators. However, while it initially seemed favorable to NS2, the pipeline project company would launch a notice of the dispute to the EU as it claimed it was in breach of the Energy Charter Treaty and discriminated against the project, which resulted in successive failed agreements over the next few months. NS2 and the partners involved were determined to put up a fight wherever it arrived.
In May, the leadership of Nord Stream II signaled that it was so confident in the project's completion that it did not even need a "Plan B" against the sanctions. It was also this month that saw further justification efforts from the side of the U.S. for ramping up their implementation, and it would involve Russia's neighbor to the West – Ukraine. Due to the diversion of gas around the country made possible by the project, major U.S. statements about its plans for further sanctions tend to surround official visits to the country. The U.S. Energy Secretary at the time, Rick Perry, during the inauguration of President Vladimir Zelensky, was firm in his assessment that the pipeline will be used to "split eastern European nations away from those of central and western Europe."
The split was very real but not what Rick Perry had in mind. The Visegrád Group, initially solid in opposing the project and creating a united front against it in the European Commission, had seen a divergence of opinion from 2016 when the project was in its early stages and before the wave of successive Russian lobbying efforts. Czechia, Hungary, and Slovakia have diverted or hushed up their positions about the project for various reasons and it had now become, as some describe, an "imaginary unity" against it. Out of these four countries, only Poland has maintained a persistent position.
It's time to let go…because old partners have moved on, losing interest in rallying against it.
In October and November, NS2 scored two major victories. One, by claiming victory in Denmark when the country finally approved the construction of the pipeline in the waters that are part of its economic zone. Two, Germany's parliament effectively allowing the project to "skirt European rules that forbid one entity from the being both the producer and the supplier of natural gas." The nervous U.S. response came in the form of a U.S. Energy Department official stating that "The United States will examine all tools at its disposal regarding the project." One of these tools would arrive in December.
On the 21st, Donald Trump signed a new package of sanctions, part of the National Defense Authorization Act (NDAA) for 2020, that were labeled by the U.S. Ambassador to Germany, Richard Grenell, as being "pro-European." The problem was that Europe, now as clear as ever, had started to see it in a very different light with the German finance minister, Olaf Scholz, reiterating Germany's position by calling it a "serious interference in German and European affairs." Most alarmingly, moreover, was not the European reaction to this round but the Trump administration had now shown a major sign that was the culmination of this failed years-long effort to see its demise. Two anonymous Senior U.S. Administration officials admitted, in a rare concession, that this move was too late to have any effect.
Despite these statements, this new round did complicate the situation for the project with the main contractor of the pipeline, Swiss group Allseas, suspending its operations in light of their announcement. The language of the NDAA targeted "vessels that engaged in pipe-laying at depths of 100 feet or more below sea level for the construction of the Nord Stream 2 pipeline project." As such, the project would have to find alternative contractors and vessels for the remainder of it. To date, it can be regarded as the most convincing move in this chronicle of sanctioning efforts. A nuisance, financially and temporally, but far from project-terminating. Despite this setback, the next year would require something extraordinary in a last attempt to derail the project completely. Could the U.S. find another one of these tools? It was the eleventh hour and the project was 90% complete.
It's time to let go…because, after four years, the U.S. has come to the realization: it's too late.
Round Four: The Present
In light of the situation with Allseas and the suspension of the work of contractors, the year began with Russia's announcement that the country would seek to complete the pipeline without the assistance of these foreign companies. It would simply need a pipe-laying vessel equipped with a dynamic positioning system, additional organizational work, and a permit from Denmark on the use of pipe-laying vessels with an anchor, which would seek to expand on their ability to complete it on their own. The vessel, the Akademik Cherskiy, would be found, but it was months away on the other side of the world docked at Russia's Pacific port of Nakhodka. It was acquired in 2016 as part of a contingency plan should European companies drop out of the project. The issue, however, was that it had no relevant experience conducting such large-scale work and would need months to complete it, delaying the expected completion time to the end of 2020 or even the first quarter of 2021.
In February, Donald Trump's top energy official, Dan Brouillette, dismissed any talk of delay and put forth the most confident U.S. stance on the project yet: the project will not be completed. Citing Russia's "absence of technology," Brouillette was adamant that the current phase was too difficult for Russia to get out of. Especially as a bipartisan group of U.S. Senators, spearheaded by Ted Cruz, was preparing the next round of sanctions that made one question what even there was left to target. It would become known in June that the bill would expand on the scope of the sanctions enacted in December and extend beyond vessel-owners; it would target insurance, tethering-facilities, equipment, and other firms having any involvement in the project. It has been hailed as a "super-sanctions" bill. Another case of being the one. Russia's immediate response was in direct contrast to Brouillette: nothing will stop it from being built. As the chronology reaches the present, three major events have occurred in July and August.
The first being Denmark's green light allowing for less technologically advanced ships to continue laying the pipeline off the coast of Bornholm, which would potentially negate the impact of the sanctions. The need for such an allowance relates to the toxic warfare substances left at the bottom of the Baltic Sea after WWII and thus, because of Denmark's obligations to the Law on the Continental Shelf and under the United Nations Convention on the Law of the Sea (UNCLOS), a permit was needed for pipe-laying vessels with an anchor as these carry a greater element of risk. Russia has one such vessel — the Fortuna. This move expands Gazprom's freedom of choice in vessels for finalizing the construction as these are not affected by the sanctions.
The second, the U.S. House of Representatives passing the NDAA amendment of sanctions, which would still need to be approved by the Senate and the President before becoming law. As the opposing sides claim victory with these events, the war of words has ramped up with the U.S. Secretary of State, Mike Pompeo, threatening the companies involved and telling them to "Get out, or risk the consequences." On the other side, the harshest response has come from the German Eastern Business Association (OAOEV) that has, for the first time, started planning for retaliatory measures and the German Defense Minister, Annegret Kramp-Karrenbauer, calling the latest move as running afoul of international law. In August, a letter was additionally sent by three U.S. senators to the operator of Mukran port, threatening "crushing legal and economic sanctions" if it continues its support for the project, which was harshly responded to by German policymakers. This has, undoubtedly, galvanized a scene of tension as both parties look towards an uncertain future of the transatlantic partnership.
The third, a domestic issue concerning Russian opposition blogger and activist, Alexey Navalny — German allegations of his poisoning with a Novichok-class nerve agent during his journey from Tomsk to Moscow. It would've seemed far-fetched to assume that an internal matter of the Russian Federation would uproot calls to cancel an unrelated project from the side of European and American policymakers, but the year is 2020 and anything can be used as leverage. Merkel was immediately bombarded with pressure to scrap it, but her cabinet has been adamant in their assessment that its completion should not depend on the case of Navalny.
It's time to let go…because it is the right opportunity to save face concerning international law.
Forecast: Observations and Russian Counteractions
160 kilometers remain. A Danish green light. A new round awaiting approval by the Senate and President. Backlash from Europe. An American election. An alleged poisoning. These are the current circumstances of a project that has seen a cliff-hanger of a journey that is ready for its grand finale. As we approach it, several observations can be made about what to expect considering this complex reality and what Russia's availabilities are for effective counteraction.
Nord Stream II Will be Completed Despite a Delay
It has become clear that, due to the amount of time and resources invested in the project and being this close to the finish line, Russia is going to seek to complete it regardless if the new round of sanctions pulls through, be it alone or with the assistance of its European partners. The Danish green light has facilitated this move significantly, however, it is up to the latter to decide on whether to prioritize these deemed lucrative economic gains through making this process even smoother by standing firm and actively counteracting the ongoing sanctioning efforts. Bolstered EU efforts would be an advantage, pragmatically and symbolically.
As Germany grows increasingly displeased with the sanctions and business entities already considering the pursuit of retaliatory measures, it is likely that it will do so. Nevertheless, a delay is expected due to the technological lag of the Akademik Cherskiy and because of the sanctions in December of last year, as has been admitted by the Russian President. This is without factoring in the consequences of the new round that could create a further temporary cessation of activities. The added issue of using the case of Navalny as leverage and as a pressure tool with the intention to scrap it should also be expected from the side of both European and U.S. policymakers. Germany has given mixed signals in this regard, suggesting that it should not be used as a factor in the completion of the pipeline, but has recently pressured Moscow to cooperate in the investigation for the country not to "force it to rethink the project." Regardless, further debate and pressure from this angle can be forecasted.
For Russia, such an effort to complete it continues to be necessary, not only due to the prospective economic gains but as yet another way to reiterate Russia's rejection of unilateralism in international politics. Should Russia succeed, it would further its reputation of maintaining resilience in the face of the long-standing reality of U.S. sanctions and would allow the country to continue the tradition of being a reliable supplier of natural gas to Europe. Anthony Scaramucci, the former White House Director of Communications, described such resilience already in 2017: "I think the sanctions had in some ways an opposite effect because of Russian culture. I think the Russians would eat snow if they had to survive." Furthermore, it would exemplify the failure of current U.S. policy vis-à-vis Russia that would bring it one step closer to realizing that a novel approach is needed.
It's time to let go…because Russian resilience will allow for the project's completion, no matter the cost.
Further Damage to the Transatlantic Relationship
Since the initial fissures first perceived in 2017, the deterioration of relations between the U.S. and the EU has been apparent in connection with the project. If the new round passes both the Senate and President, it is to be expected that Europe will respond with more than just words of disappointment. The effects of this years-long tiptoeing around Europe's reaction to the sanctions are likely to surmount further this year; Germany is now weighing in on countersanctions and so is its wider business community. If these are applied, the ball would be in the American court to respond as it sees appropriate, which will likely become yet another source of contention.
If the EU continues to be ignored in its requests to discuss the issue as allies and U.S. unilateralism continues, the latter may damage its perceived role on the European continent. As the EU expresses its intention to pursue a path of sovereignty and freedom of choice in international trade, by impeding and dictating this want, it treats the former as under-valued and incapable of discerning what is in their best interest. It does not show signs of a healthy alliance or relationship. Should Europe succumb to this pressure, as a matter of principle concerning its multilateral agreements with the U.S., it will set a precedent of continued interference and would demonstrate a complete lack of sovereignty.
For Russia, this entails another scenario of strongly condemning this new round of sanctions as it has done throughout by shattering the link of being a political, rather than an economic, project. Europe, for the most part, is aware of this distinction, however, the focus should be on American policymakers, conveying this message through all possible channels.
U.S. Election Unlikely to Have an Impact on Project Completion
November 3 is fast approaching, and the American domestic situation remains tense and unpredictable. The two front-runners, Donald Trump and Joe Biden, would be welcomed in attempts to settle the issue of sanctions against the project. However, judging by their previous actions, the former evidently having more to judge from, it is unlikely that Election Day will radically transform the overarching U.S. position vis-à-vis the project.
Joe Biden's critical remarks from the onset as Vice President, right before Trump's election, demonstrate that the Democratic Party would've likely pursued, at least, a similar path. This is more notably evidenced by the mostly bipartisan support of the bills introduced in this years-long process, which is a rare occurrence in the present polarized climate. What is different this time is that Joe Biden is running for President and has been escalating a hostile campaign against Russia in the process. Whether this will convert into a more unbending and obstinate stance on the issue of NS2 can be drawn upon his vital role and previous history of convincing Europe to institute a sanctions regime against Russia — a likely scenario of continuation.
In the event of a Trump re-election, we can simply extrapolate the administration's actions over these last four years. That is unless Trump can use his second term to pursue the improved Russo-American relations he initially had pursued with Russiagate now losing its appeal. With this freedom to maneuver, dropping sanctions against NS2 can potentially be used as a bargaining chip.
For Russia, the crux of the issue lies in the bipartisan support for the sanctions. Russia should adhere to its current strategic plans and not rely on a favorable outcome in the election for their removal. Even so, the election period itself is unlikely to bring any sharp-pointed tools with the potential to terminate the project, as the result in November will occur at a time when Nord Stream II is projected to be completed. It will be too late, and a "kill-switch" can, therefore, only be found in the actions of the present, which are currently en route to the Senate.
An ideal scenario would entail a tripartite summit involving Russia, USA, and Europe to find a solution to the issue — a push towards an entente. Given the current complexity of affairs, however, it would require a strong willingness from all parties involved, a willingness that has been absent from the American side.
From our partner RIAC
Energy transition is a global challenge that needs an urgent global response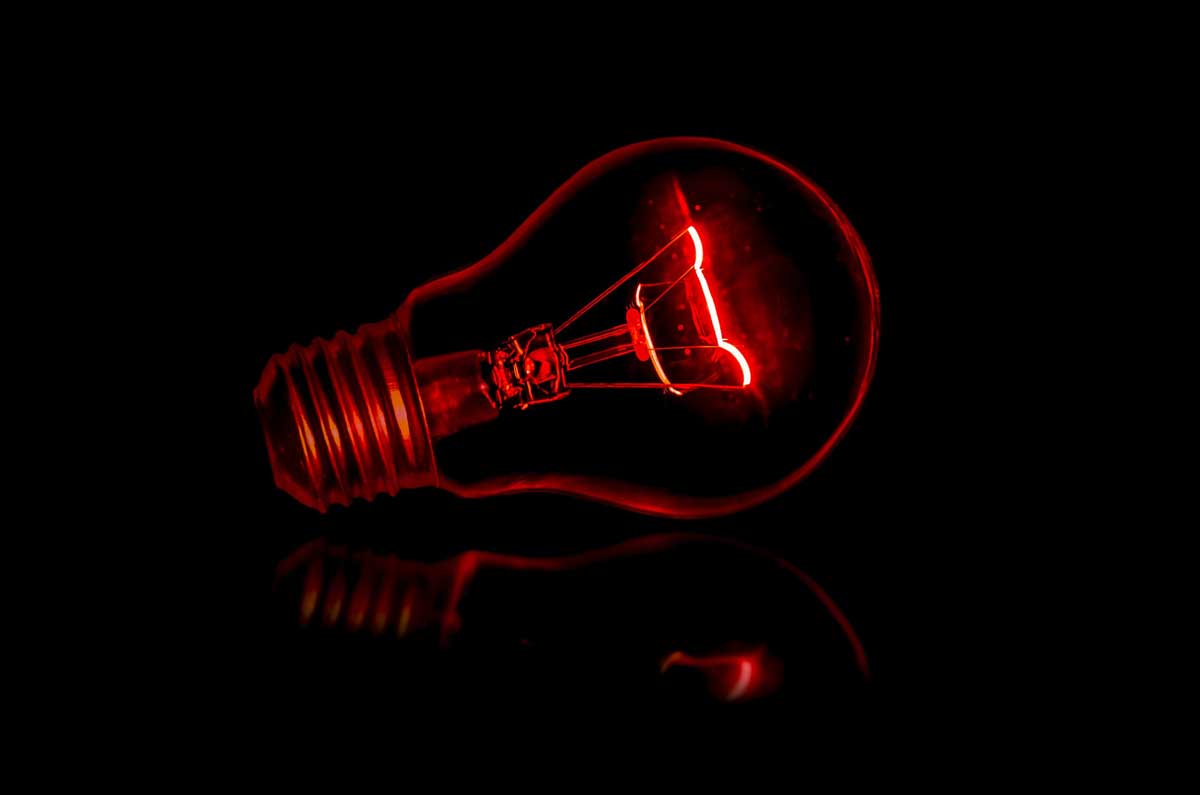 COP26 showed that green energy is not yet appealing enough for the world to reach a consensus on coal phase-out. The priority now should be creating affordable and viable alternatives
Many were hoping that COP26 would be the moment the world agreed to phase out coal. Instead, we received a much-needed reality check when the pledge to "phase out" coal was weakened to "phase down".
This change was reportedly pushed by India and China whose economies are still largely reliant on coal. The decision proved that the world is not yet ready to live without the most polluting fossil fuels.
This is an enormous problem. Coal is the planet's largest source of carbon dioxide emissions, but also a major source of energy, producing over one-third of global electricity generation. Furthermore, global coal-fired electricity generation could reach an all-time high in 2022, according to the International Energy Agency (IEA).
Given the continued demand for coal, especially in the emerging markets, we need to accelerate the use of alternative energy sources, but also ensure their equal distribution around the world.
There are a number of steps policymakers and business leaders are taking to tackle this challenge, but all of them need to be accelerated if we are to incentivise as rapid shift away from coal as the world needs.
The first action to be stepped up is public and private investment in renewable energy. This investment can help on three fronts: improve efficiency and increase output of existing technologies, and help develop new technologies. For green alternatives to coal to become more economically viable, especially, for poorer countries, we need more supply and lower costs.
There are some reasons to be hopeful. During COP26 more than 450 firms representing a ground-breaking $130 trillion of assets pledged investment to meet the goals set out in the Paris climate agreement.
The benefits of existing investment are also becoming clearer. Global hydrogen initiatives, for example, are accelerating rapidly, and if investment is kept up, the Hydrogen Council expects it to become a competitive low-carbon solution in long haul trucking, shipping, and steel production.
However, the challenge remains enormous. The IEA warned in October 2021 that investment in renewable energy needs to triple by the end of this decade to effectively combat climate change. Momentum must be kept up.
This is especially important for countries like India where coal is arguably the main driver for the country's economic growth and supports "as many as 10-15 million people … through ancillary employment and social programs near the mines", according to Brookings Institute.
This leads us to the second step which must be accelerated: support for developing countries to incentivise energy transition in a way which does not compromise their growth.
Again, there is activity on this front, but it is insufficient. Twelve years ago, richer countries pledged to channel US$100 billion a year to less wealthy nations by 2020, to help them adapt to climate change.
The Organization for Economic Cooperation and Development estimates that the financial assistance failed to reach $80 billion in 2019, and likely fell substantially short in 2020. Governments say they will reach the promised amount by 2023. If anything, they should aim to reach it sooner.
There are huge structural costs in adapting electricity grids to be powered at a large scale by renewable energy rather than fossil fuels. Businesses will also need to adapt and millions of employees across the world will need to be re-skilled. To incentivise making these difficult but necessary changes, developing countries should be provided with the financial support promised them over a decade ago.
The third step to be developed further is regulation. Only governments are in a position to pass legislation which encourages a faster energy transition. To take just one example, the European Commission's Green Deal, proposes introduction of new CO2 emission performance standards for cars and vans, incentivising the electrification of vehicles.
This kind of simple, direct legislation can reduce consumption of fossil fuels and encourage industry to tackle climate change.
Widespread legislative change won't be straightforward. Governments should closely involve industry in the consultative process to ensure changes drive innovation rather than add unnecessary bureaucracy, which has already delayed development of renewable assets in countries including Germany and Italy. Still, regardless of the challenges, stronger regulation will be key to turning corporate and sovereign pledges into concrete achievements.
COP26 showed that we are not ready as a globe to phase out coal. The priority for the global leaders must now be to do everything they can to drive the shift towards green energy and reach the global consensus needed to save our planet.
Pakistan–Russia Gas Stream: Opportunities and Risks of New Flagship Energy Project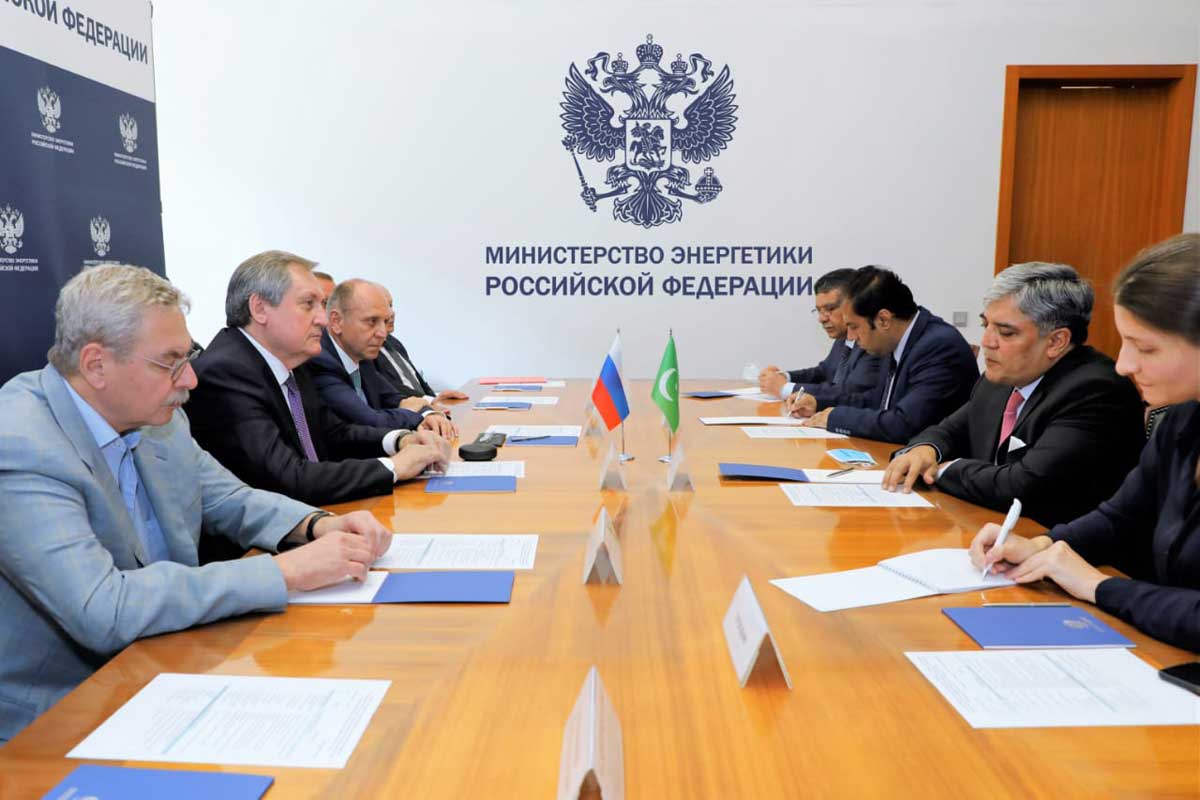 Russia's Yekaterinburg hosted the 7th meeting of the Russian-Pakistani Intergovernmental Commission on Trade, Economic, Scientific and Technical Cooperation on November 24–26, 2021. Chaired by Omar Ayub Khan, Pakistan's Minister for Economic Affairs, and Nikolai Shulginov, Russia's Minister of Energy, the meeting was attended by around 70 policy makers, heads of key industrial companies and businessmen from both sides, marking a significant change in the bilateral relations between Moscow and Islamabad.
Three pillars of bilateral relations
Among the most important questions raised by the Commission were collaboration in trade, investment and the energy sector.
According to the Russian Federal Customs Service, the Russian-Pakistani trade turnover increased in 2020 by 45.8% compared to 2019, totaling 789.8 million U.S. dollars. Yet, there is still huge potential for increasing the trade volume for the two countries, including textiles and agricultural products of Pakistan and Russian products of machinery, technical expertise as well as transfer of knowledge and R&D.
Another prospective project discussed at the intergovernmental level is initiating a common trade corridor between Russia, the Central Asia and Pakistan. Based on the One-Belt-One-Road concept, launched by China, the Pakistan Road project is supposed to create a free flow of goods between Russia and Pakistan through building necessary economic and transport infrastructure, including railway construction and special customs conditions. During the Commission meeting, both countries expressed their intention to collaborate on renewal of the railway machines fleet and facilities in Pakistan, including supplies of mechanized track maintenance and renewal machines; supplies of 50 shunting (2400HP or less) and 100 mainline (over 3000HP) diesel locomotives; joint R&D of the technical and economic feasibility of locomotives production based in the Locomotive Factory Risalpur and other. The proposed contractors of the project might be the Russian Sinara Transport Machines, Uralvagonzavod JSC that stand ready to supply Pakistan Railway with freight wagons, locomotives and passenger coaches. In order to engage import and export activities between Russian and Pakistani businessmen, the Federation of Pakistan Chamber of Commerce signed a memorandum with Ural Chamber of Commerce and Industry, marking a new step in bilateral relations. Similar memorandums have already been signed with other Chambers of Commerce in Russian regions.
— Today, the ties between Russia and Pakistan are objectively strengthening in all areas including economic, political and military collaboration. But we, as businessmen, are primarily interested in the development of trade relations and new transit corridors for export-import activities. For example, the prospective pathways of the Pakistan-Central Asia-Russia trade and economic corridor project are now being actively discussed at the intergovernmental level, — said Mohsin Sheikh, Director of the Pakistan Russia Business Council of the Federation of Pakistan Chambers of Commerce and Industry. — For Islamabad, this issue is one of the most important. Based on a similar experience of trade with China, we see great prospects for this direction. That is why representatives of Pakistan's government, customs officers, diplomats and businessmen gathered in Yekaterinburg today.
However, the flagship project of the new era of the Pakistan-Russia relations is likely to be the Pakistan Gas Stream. Previously known as the North-South Gas Pipeline, this mega-project (1,100 kilometers in length) is expected to cost up to USD 2,5 billion and is claimed to be highly beneficial for Pakistan. Being a net importer of energy, Pakistan will be able to develop and integrate new sources of natural gas and transport it to the densely populated industrialized north. At the same time, the project will enable Pakistan—whose main industries are still dependent on the coal consumption—to take a major step forward gradually replacing coal with relatively more ecologically sustainable natural gas. To enable this significant development in the Pakistan's energy sector, Moscow and Islamabad have made preliminary agreements to carry on the research of Pakistan's mineral resource sector including copper, gold, iron, lead and zinc ores of Baluchistan, Khyber Pukhtunkhwa and Punjab Provinces.
A lot opportunities but a lot more risks?
The Pakistan Stream Gas Pipe Project undoubtedly opens major investment opportunities for Pakistan. Among them are establishment of new refineries; the launch of virtual LNG pipelines; building of LNG onshore storages of LNG; investing in strategic oil and gas storages. Yet, it seems that Pakistan is likely to win more from the Project than Russia. And here's why. The current version of the agreement signed by Moscow and Islamabad has been essentially reworked. According to it, Russia will likely to receive only 26 percent in the project stake instead of 85 percent as it was previously planned, while the Pakistani side will retain a controlling stake (74 percent) in the project.
Another stranding factor for Russia is although Moscow will be entitled to provide all the necessary facilities and equipment for the building of the pipeline, the entire construction process will be supervised by an independent Pakistani-based company, which will substantially boost Pakistan's influence at each development. Finally, the vast bulk of the gas transported via the pipeline will likely come from Qatar, which will further strengthen Qatar's role in the Pakistani energy sector.
Big strategy but safety first
The Pakistan Stream Gas Pipeline will surely become an important strategic tool for Russia to reactivate the South Asian vector of its foreign policy. Even though the project's aim is not to gain a fast investment return and economic benefits, it follows significant strategic goals for both countries. As Russia-India political and economic relations are cooling down, Moscow is likely to boost ties with Pakistan, including cooperation in economy, military, safety and potentially nuclear energy, that was highlighted by Russian Foreign Minister Sergey Lavrov during visit to Islamabad earlier this year. Such an expansion of relations with Pakistan will allow Russia to gain a more solid foothold in the South Asian part of China's BRI, thus opening up a range of new lucrative opportunities for Moscow.
Apart from its economic and political aspects, the Pakistan Stream Project also has clear geopolitical implications. It marks Russia's growing influence in South Asia and points to some remarkable transformations that are currently taking place in this region. The ongoing geopolitical game within the India-Russia-Pakistan triangle is yet less favorable for New Delhi much because of the Pakistan Stream Project. Even though the project is not directly aimed to jeopardize the India's role in the region, it is considered the first dangerous signal for New Delhi. For instance, the International "Extended troika" Conference on Afghanistan, which was held in Moscow last spring united representatives from the United States, Russia, China and Pakistan but left India aside (even though the latter has important strategic interests in Afghanistan).
With the recent withdrawal of the U.S. military forces from Afghanistan, Moscow has become literally the only warden of Central Asia's security. As Russia is worried about the possibility of Islamist militants infiltrating the Central Asia, the main defensive buffer in the South for Moscow, the recent decision of Vladimir Putin to equip its military base in Tajikistan, which neighbors Afghanistan, seems to be just on time. Obviously, Islamabad that faces major risks amidst the Afghanistan crisis sees Moscow as a prospective strategic partner who will help Imran Khan strengthen the Pakistani efforts in fighting the terrorism threat.
From our partner RIAC
How wind power is transforming communities in Viet Nam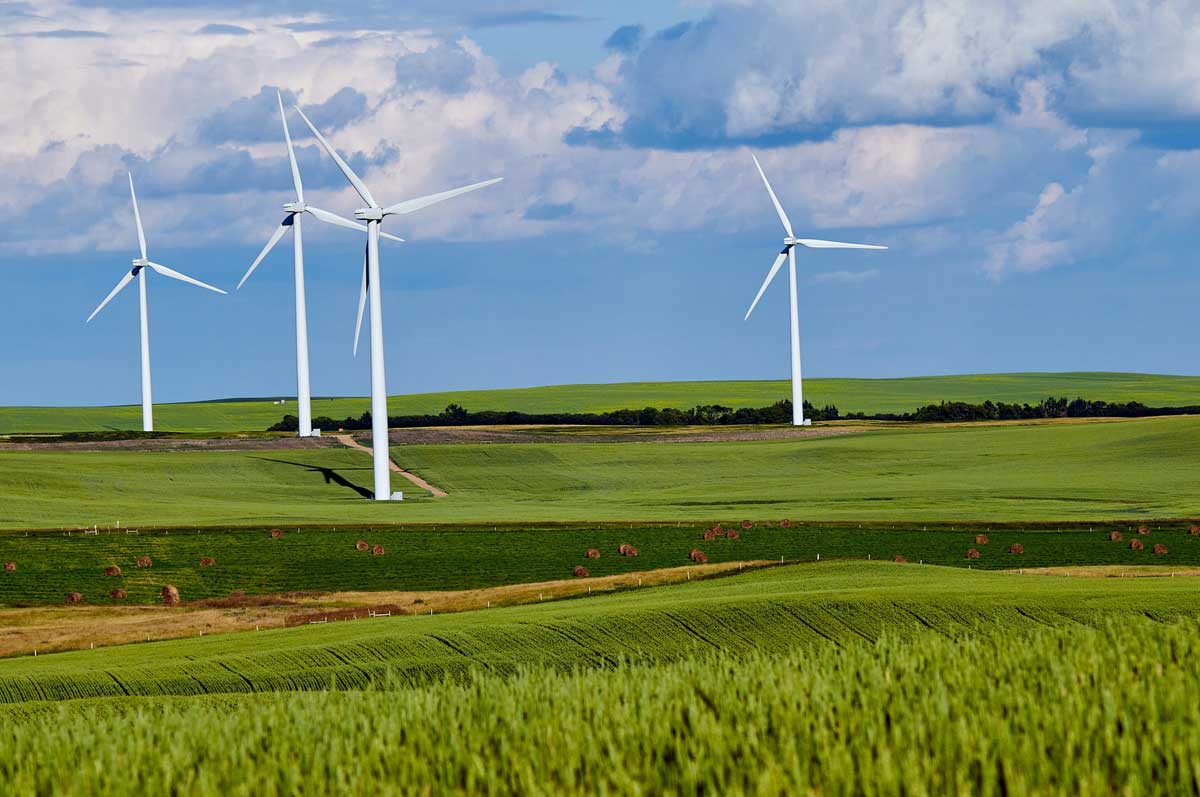 In two provinces of Viet Nam, a quiet transformation is taking place, driven by the power of renewable energy.
Thien Nghiep Commune, a few hundred kilometres from Ho Chi Min City, is a community of just over 6,000 people – where for years, people relied largely on farming, fishing and seasonal labour to make ends meet.
Now, thanks to a wind farm backed by the Seed Capital Assistance Facility (SCAF) – a multi-donor trust fund, led by the United Nations Environment Programme (UNEP) – people in the Thien Nghiep Commune are accessing new jobs, infrastructure and – soon – cheap, clean energy. The 40MW Dai Phong project, one of two wind farms run by SCAF partner company the Blue Circle, has brought new hope to the community.
For the 759 million people in the world who lack access to electricity, the introduction of clean energy solutions can bring improved healthcare, better education and affordable broadband, creating new jobs, livelihoods and sustainable economic value to reduce poverty.
"It's not only about the technology and the big spinning wheel for me. It's more about making investment decisions for the planet and at the same time not compromising on the necessity that we call electricity," said Nguyen Thi Hoai Thuong, who works as a community liaison. "The interesting part is I work for the project, but I actually work for the community and with the community."
While the wind farm is not yet online, a focus on local hiring and paying fair prices for land has already made a big difference to the community.
"I used the money from the land sale to the Dai Phong project to repair my house and invest in my cattle. Currently, my life is stable and I have not encountered any difficulties since selling the land," said Ms. Le Thi Doan.
Powering change
The energy sector accounts for approximately 75 per cent of total global greenhouse gas emissions (GHGs). UNEP research shows that these need to be reduced dramatically and eventually eliminated to meet the goals of the Paris Agreement.
Renewable energy, in all its forms, is one of humanity's greatest assets in the fight to limit climate change. Capacity across the globe continues to grow every year, lowering both GHGs and air pollution, but the pace of action must accelerate to hold global temperature rise to 1.5 °C this century.
"To boost growth in renewables, however, companies need to access finance," said Rakesh Shejwal, a Programme Management Officer at SCAF. "This is where SCAF comes in. SCAF works through private equity funds and development companies to mobilize early-stage investment low-carbon projects in developing countries."
The 176 projects it seed financed have mobilized US $3.47 billion to build over one gigawatt of generation capacity, avoiding emissions of 4.68 million tons of carbon dioxide (CO2) equivalent each year.
But SCAF's work isn't just about cutting emissions. It is bringing huge benefits across the sustainable development agenda: increasing access to clean and reliable electricity and boosting communities across Asia and Africa. SCAF will be potentially creating 17,000 jobs.
This is evident in Ninh Thuan province, where the Blue Circle created both the first commercial wind power project and the first to be commissioned by a foreign private investor in Viet Nam.
Here, the Dam Nai wind farm has delivered fifteen 2.625 MW turbines, the largest in the country at the time. These will generate approximately 100 GWh per year. They will avoid over 68,000 tCO2e annually and create more than an estimated 302 temporary construction and 13 permanent operation and maintenance jobs for the local community.
Students from the local high school in Ninh Thuan Province were also given the opportunity to meet with engineers and technicians on the project, increasing their knowledge about how renewable energy works and opening up new career paths.
SCAF, through its partners, is supporting clean energy project development in the Southeast Asian region and African region. SCAF has more than a decade of experience in decarbonization and is currently poised to run till 2026.