ILO calls on Belarus President to respect workers' rights and freedoms amid protests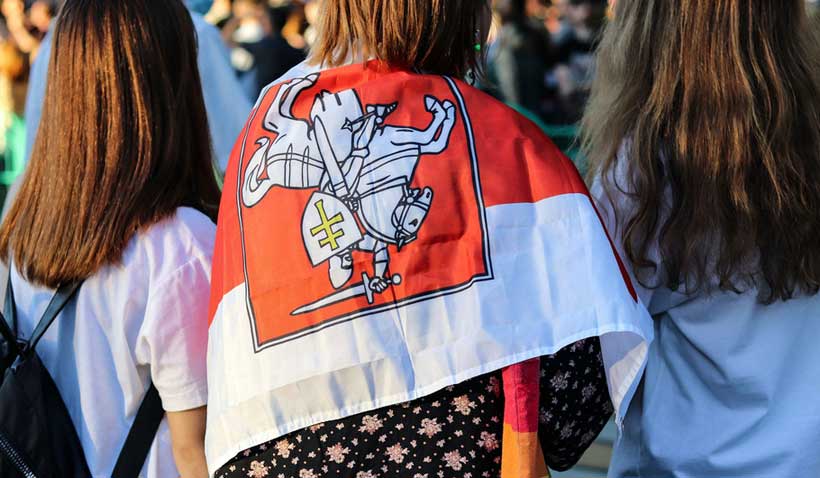 The Director-General of the International Labour Organization, Guy Ryder, has called on the President of Belarus, Alexander Lukashenko, to prevent human rights violations and "ensure full respect for workers' rights and freedoms" during the wave of protests that have swept the country in recent weeks.

In his letter to the Belarus President, Ryder urged President Lukashenko to release and drop charges against six trade unionists who have been detained by the authorities after participating in peaceful protests and industrial action.

He reminded the President that it is the responsibility of the Government to ensure a climate free from violence, threats or pressure against peacefully protesting workers and that any such allegations should be rapidly and independently investigated.
"I must urge you to do all in your power to prevent the occurrence of human rights violations and ensure full respect for workers' rights and freedoms," Ryder's letter said.

He expressed his deep concern at reports coming out of Belarus on the arrest, detention, imprisonment and mistreatment of workers' leaders.

'No one should be deprived of their freedom or be subject to penal sanctions for the mere fact of organizing or participating in a peaceful strike or protest,' Ryder wrote.

The letter recalls that the ILO has been working with the Belarus government, and the national workers' and employers' organizations, for 16 years, helping to address issues raised by an ILO Commission of Inquiry in 2004 which was set up following serious infringements of trade union rights and freedoms in the country.

Ryder notes that while there has been some progress on these issues, "the Commission's recommendations are far from being fully implemented."

The intervention by the ILO Director-General follows a request made by the International Trade Union Confederation (ITUC).
Cindy Sirinya Bishop new UN Women Regional Goodwill Ambassador for Asia Pacific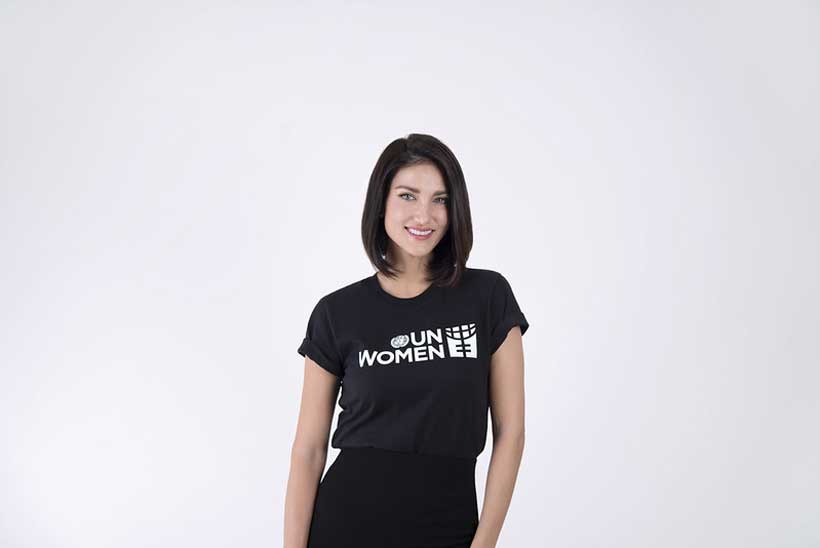 Thai celebrity and rights activist Cindy Sirinya Bishop is working to stop violence and other abuses against women as the newly appointed UN Women Regional Goodwill Ambassador for Asia and the Pacific.
Bishop, 41, is a model and actress who is best known as the host of Asia's Next Top Model, a television show broadcast in most countries in the region.
During her 2-year appointment, which began in September, Bishop is representing UN Women to promote gender equality and other UN Women priority goals, raise funds and build partnerships. She is promoting public awareness through education, dialogue and cooperation with schools, communities and governments.
"It is truly an honour to become the first UN Women Goodwill Ambassador to Asia and the Pacific," Bishop said. "My mother instilled in me very early on a strong sense of justice and fierce belief in the resilience and strength of women, and these values continue to guide me today. I am so deeply grateful for the opportunity to work towards achieving greater gender equality in the region, especially in the areas of eliminating gender-based violence and in providing equal opportunity for girls and women to realize their full potential."
Bishop is one of Thailand's leading campaigners on ending violence against women.
In early 2018, she came across a newspaper headline about Thai authorities telling women to not look "sexy" if they want to avoid sexual assault during the Thai new year festival. Having experienced violence herself at the festival, Bishop spoke out in a social media video hashtagged #DontTellMeHowtoDress. #DontTellMeHowtoDress quickly evolved into a movement championing gender equality and has been extensively covered by local and international media.
In July 2018, Bishop collaborated with UN Women to organize the Social Power Exhibition Against Sexual Assault. The exhibition was supported by United Nations agencies; the governments of Thailand, the Philippines and Singapore; the Association of Southeast Asian Nations; embassies; the media; and civil society and youth groups. Bishop worked with civil society organizations in the Philippines and Singapore on #DontTellMeHowToDress.
In November 2018, Bishop received the "Activist of the Year Award" from the office of the Prime Minister of Thailand.
Bishop also is the Knowledge Director of Dragonfly360, a regional platform that advocates for gender equality in Asia. She is writing a series of children's books on safety, rights and respectful relationships.
"Your strong commitment to ending violence against women, demonstrated through your creation of the #DontTellMeHowtoDress movement and your work with UN Women so far, has shown you to be a compelling and eloquent advocate," UN Women Regional Director Mohammad Naciri said in inviting Bishop to be UN Women regional goodwill ambassador.
UN Women is the United Nations organization dedicated speeding up progress on gender equality and the empowerment of women worldwide.
Misuse of terrorism laws during conflict creates 'unmitigated calamity'
The misuse of terrorism laws during conflict situations often leads to an "unmitigated calamity" on the ground, an independent UN expert has warned.
Fionnuala Ní Aoláin, UN Special Rapporteur on the promotion and protection of human rights while countering terrorism, told the General Assembly on Thursday that what are being billed by some governments as counter-terrorism measures, are being applied frequently to address domestic strife and in complex humanitarian settings.
In these cases, they can have a catastrophic impact on civilian populations, she said, which are being "squeezed by broadly framed terrorism laws and practices with little or no recourse, when misuse occurs".
Protecting rights, enforcing norms
The independent expert identified a "profoundly" worrying pattern whereby some States are ignoring or undermining humanitarian rules because counter-terrorism "offers a more open-ended, under-regulated and opaque set of tools", to manage complex problems.
Her report tracks the essential relationship between protecting the human rights of the most vulnerable – including the elderly and children – in complex and fragile settings and enforcing basic humanitarian norms, including providing humanitarian assistance.
"I am profoundly troubled by the failure to apply humanitarian exemptions for activities that are humanitarian and impartial in nature", said Ms. Ní Aoláin.
"Such short-sighted tactics of withholding or criminalizing humanitarian assistance only prolongs conflicts, alienates those who are needed to ultimately resolve such conflicts, and hurts the most marginal in society".
Affirm compliance
In her report, the Special Rapporteur acknowledged the Security Council's "persistent and unequivocal affirmation" that counter-terrorism measures must "always and fully" comply with the overarching norms of international human rights law, international humanitarian law and refugee law.
She called on States to review existing sanctions systems to make sure that they are rule of law-compliant and provide "meaningful opportunity to challenge, review and end sanctions practices for affected individuals and their families".
The UN envoy also applauded the work of impartial humanitarian actors, who carry out their duties in extreme conditions and under significant stress to protect the vulnerable.
"The challenge now for States is to acknowledge and protect these actors effectively", she spelled out.
Bolivia elections, an opportunity to defuse extreme polarization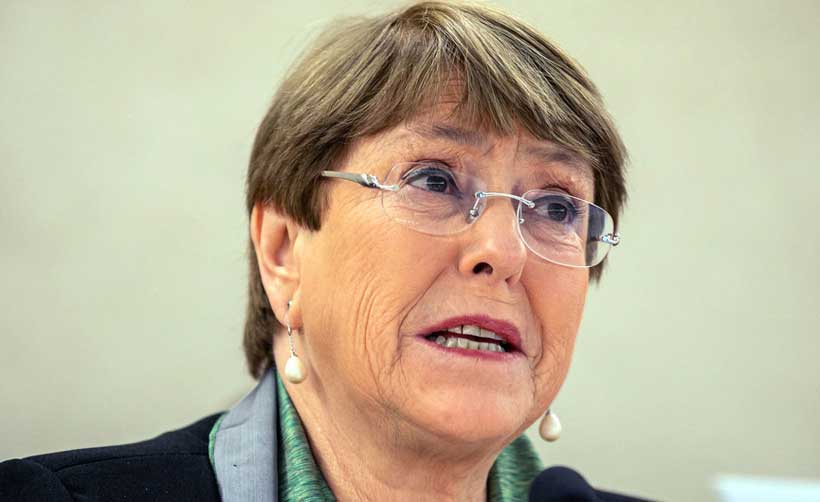 The UN's top human rights official has called on all actors in Bolivia to remain calm and refrain from any action that could undermine the peaceful conduct of the general elections, taking place on Sunday.
Michelle Bachelet, UN High Commissioner for Human Rights, urged Bolivians to use the polls as an opportunity to "defuse extreme polarization" plaguing the Latin American country over the past few years.
"Everyone should be able to exercise the right to vote in peace, without intimidation or violence," she said in a statement, on Friday.
"These elections represent an opportunity to really move forward on social and economic fronts, and to defuse the extreme polarization that has been plaguing Bolivia over the past few years."
In light of the political and human rights crises unleashed during the previous attempt to carry out the elections a year ago, Ms. Bachelet expressed hope that Sunday's elections would take place in a calm, participatory and inclusive manner, in an environment that ensures respect for the human rights of all people in Bolivia.
Bolivia fell into crisis last October after President Evo Morales declared victory in disputed elections that would have granted him a fourth term, prompting mass protests. Dozens were killed and hundreds injured, amid reports of widespread human rights violations and abuses.
Mr. Morales later stepped down and left the country.
'Serious concern' over inflammatory language
The High Commissioner also voiced serious concern at the inflammatory language and threats made by some political actors in recent weeks, as well as the increasing number of physical attacks that have been taking place.
"It is essential that all sides avoid further acts of violence that could spark a confrontation," she said.
"No one wants to see a repeat of last year's events, which led to extensive human rights violations and abuses, including at least 30 people killed and more than 800 injured – and ultimately to everyone losing out."
The UN human rights office (OHCHR) deployed a mission to Bolivia in November 2019. The mission remains in the country, to monitor and report on any human rights violations and abuses, including in the context of the elections.