4 million jobs added to Nepal's economy in the past decade -Report
Nepal's economy added nearly four million jobs over the past decade, and average job quality increased significantly, according to the World Bank's recent Nepal Jobs Diagnostic report. But continued job creation, especially of wage jobs, is needed to absorb underutilized workers into better-quality, stable, and well-paid jobs. The economic disruption caused by the COVID-19 pandemic – while not addressed in this report – highlights the importance of increasing stable and secure employment in the post-pandemic recovery period.
Nepal's economy has been gradually shifting from largely subsistence agriculture to more modern industry and services, and this structural transition is bringing better work opportunities for the labor force. Despite great strides, not all job seekers are able to access quality jobs, especially women. In the last decade, large numbers of men have entered jobs in construction, manufacturing, commerce and transportation, or have migrated abroad. Even though many of these are informal jobs or temporary wage jobs, they are nevertheless more productive and provide improved livelihoods compared to traditional low-productivity farm work. Women, on the other hand, have not transitioned in significant numbers. The share of wage work in Nepal jumped from 17 percent to 24 percent of total employment between 2008 and 2018, as nearly half of the jobs added since 2008 were wage jobs.
"The shift toward wage employment signals a fundamental change in Nepal's economic development and is similar to patterns seen around the world. As economies diversify their production activities and increase scale economies, employment becomes more specialized and more productive, and jobs are increasingly based in firms rather than self-employment, and pay more," stated Dr. Elizabeth Ruppert Bulmer, World Bank Lead Economist and main author of the report. "Urbanization amplifies these effects by concentrating economic activities while increasing the variety of products and services."
Evidence from a combination of data sources – national labor force surveys from 1998, 2008 and 2018, the 2018 Economic Census, and a 2019 survey of 900 SMEs across 6 districts – points to a number of constraints to achieving better labor market outcomes in Nepal. One key impediment is Nepal's dramatic topography, which makes access to wage jobs and to product markets costly. Most jobs are informal and concentrate in relatively low productivity sectors, while most firms are micro-sized with one or two employees, and target small local markets rather than exporting or connecting to regional or global value chains. In addition to credit constraints, many SMEs cite tax regulations, high taxes, scarce skills, and bureaucratic inefficiencies as obstacles to growth and therefore job creation.
Gendered social norms have limited female labor mobility and work opportunities, reflected by the fact that most women remain in unpaid work. Three-quarters of new jobs taken up by women between 2008 and 2018 were in non-wage self-employment or unpaid family work, much of which was farm work. Occupational segregation and social norms contribute to the large earnings gap between men and women, as per the report.
In order to improve job outcomes in Nepal, the report recommends policies focusing on fostering SME productivity and growth; improving the business environment and labor market policies; increasing the individual, family, and economy-wide benefits of international migration; and preparing and connecting women and youth to better jobs, including entrepreneurship.
"While the report does not address the shocks from COVID-19 experienced by Nepal's economy and its people, it underscores the imminent priority for Nepal to save livelihoods of the most vulnerable workers, including those in subsistence agriculture and urban and rural informal day laborers or self-employed workers who lost their income sources," states Faris Hadad-Zervos, World Bank Country Director for Maldives, Nepal and Sri Lanka. "The Government of Nepal has already initiated programs including the Youth Employment Transformation Initiative Project to address the immediate labor market challenges, and it is hoped that this analysis will further guide policy interventions to improve job outcomes as part of Nepal's resilient recovery efforts from the crisis."
Recession Deepens as COVID-19 Pandemic Threatens Jobs and Poverty Reduction in Western Balkans
The COVID-19 pandemic has plunged the Western Balkans region into a deep recession, with drops in both domestic and foreign demand, coupled with disruptions in supply chains, forcing all six countries in the region into negative growth territory for 2020. According to the World Bank's latest Regular Economic Report (RER), economic growth is forecast to contract by 4.8 percent in 2020, 1.7 percentage points lower than forecast in April. A second, stronger wave of the pandemic since mid-June is delaying economic recovery in the region. Travel restrictions and social distancing measures have also depressed growth in those countries more reliant on tourism.
The pandemic is further challenging labor markets in the region and threatening to undermine the progress that countries have made on improving the population's welfare. By June, unemployment in the region had risen by a half of a percentage point, erasing 139,000 jobs. An additional 300,000 people are estimated to have fallen into poverty in Albania, Kosovo, Montenegro, and Serbia – a significant number, but less than half of the total that would have fallen into poverty had response measures not been put in place, notes the report.
"Like in much of the rest of the world, the COVID-19 pandemic is continuing to hit people hard in the Western Balkans, threatening threatening the health and economic well-being of people in all six countries," says Linda Van Gelder, World Bank Country Director for the Western Balkans.
"As bad as this situation is, it would have been much worse had governments not taken swift measures from the outset of the crisis. The first priority remains getting the health crisis under control and limiting the economic damage. Policymakers in the region will then need to focus on strengthening their economic fundamentals for a resilient recovery."
According to the report, all six countries in the region were quick to introduce policies to protect lives and livelihoods. The introduction of large job-retention schemes, including employee subsidies, helped arrest some of the worst impacts of the pandemic on employment, while social assistance programs, such as cash transfers, helped protect the most vulnerable populations in the region in the face of lockdowns and other restrictions.
Despite these measures, however, the gains in labor force participation made in the region over the last few years have now been erased and progress on poverty reduction is being imperiled by the crisis. Compounding these challenges are soaring fiscal deficits in the region, as governments continue to spend more to counter the economic contractions in the face of plummeting revenues. With the end of the economic crisis uncertain, pressure on labor markets and incomes is likely to continue for some months.
"Apart from improved health systems and robust social protection mechanisms, policymakers in the region will need to take measures to enhance human capital, build stronger institutions and strengthen the rule of law. The unfortunate situation of needing to spend more in a time of declining revenues puts additional pressure on governments in the region to prioritize fiscal sustainability, including through improving public spending and strengthening tax compliance," says Linda Van Gelder.
The report acknowledges that the speed of recovery, in the short term, will depend on how the pandemic evolves, the availability of a vaccine that allows for the normalization of economic activity, and a sustained recovery for the region's main trading partner – the European Union (EU).
Collapsing consumer demand amid lockdowns cripple Asia-Pacific garment industry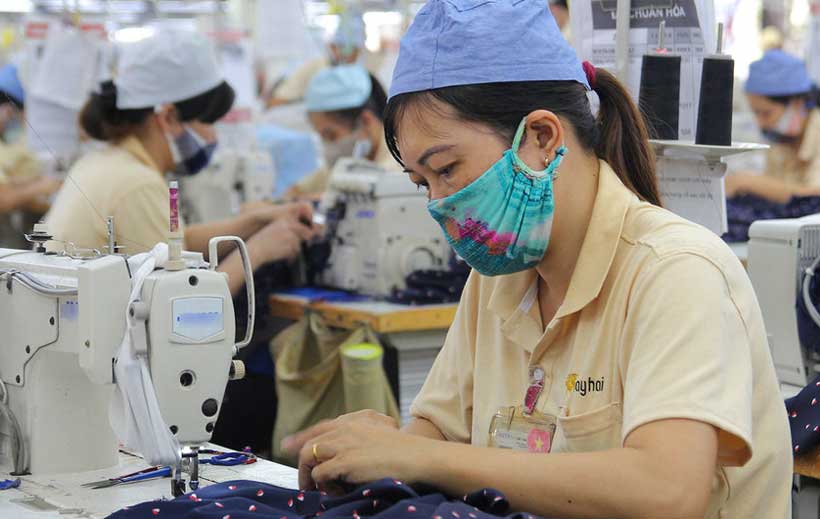 The COVID-19 pandemic has triggered government lockdowns, collapsed consumer demand, and disrupted imports of raw materials, battering the Asia Pacific garment industry especially hard, according to a new report released on Wednesday by the International Labour Organization (ILO).
The UN labour agency highlighted that in the first half of 2020, Asian imports had dropped by up to 70 per cent.
Moreover, as of September, almost half of all garment supply chain jobs, were dependent on consumers living in countries where lockdown conditions were being most tightly imposed, leading to plummeting retail sales.
ILO Regional Director for Asia and the Pacific, Chihoko Asada Miyakawa, pointed out that the research highlights "the massive impact COVID-19 has had on the garment industry at every level".
Ripple effect
In 2019, the Asia-Pacific region had employed an estimated 65 million in the sector, accounting for 75 per cent of all garment workers worldwide, the report reveals.
Although governments in the region have responded proactively to the crisis, thousands of factories have been shuttered – either temporarily or indefinitely – prompting a sharp increase in worker layoffs and dismissals.
And the factories that have reopened, are often operating at reduced workforce capacity.
"The typical garment worker in the region lost out on at least two to four weeks of work and saw only three in five of her co-workers called back to the factory when it reopened", said Christian Viegelahn, Labour Economist at the ILO Regional Office for Asia and the Pacific.
"Declines in earnings and delays in wage payments were also common among garment workers still employed in the second quarter of 2020".
Women worst impacted
As women comprise the vast majority of the region's garment workers, they are being disproportionately affected by the crisis, the report tracked.
Additionally, their situation is exacerbated by existing inequalities, including increased workloads and gender over-representation, as well as a rise in unpaid care work and subsequent loss of earnings
Moving forward
To mitigate the situation, the brief calls for inclusive social dialogue at national and workplace levels, in countries across the region.
It also recommends continued support for enterprises, along with extending social protection for workers, especially women.
The ILO's recent global Call to Action to support manufacturers and help them survive the pandemic's economic disruption – and protect garment workers' income, health and employment – was cited as "a promising example of industry-wide solidarity in addressing the crisis".
"It is vital that governments, workers, employers and other industry stakeholders work together to navigate these unprecedented conditions and help forge a more human-centred future for the industry", upheld Ms. Miyakawa.
Nuts and bolts
The study assessed the pandemic's impact on supply chains, factories and workers in Bangladesh, Cambodia, China, India, Indonesia, Myanmar, Pakistan, Philippines, Sri Lanka and Viet Nam.
It is based on research and analysis of publicly available data together with interviews from across the sector in Asia.
A few 'green shoots', but future of global trade remains deeply uncertain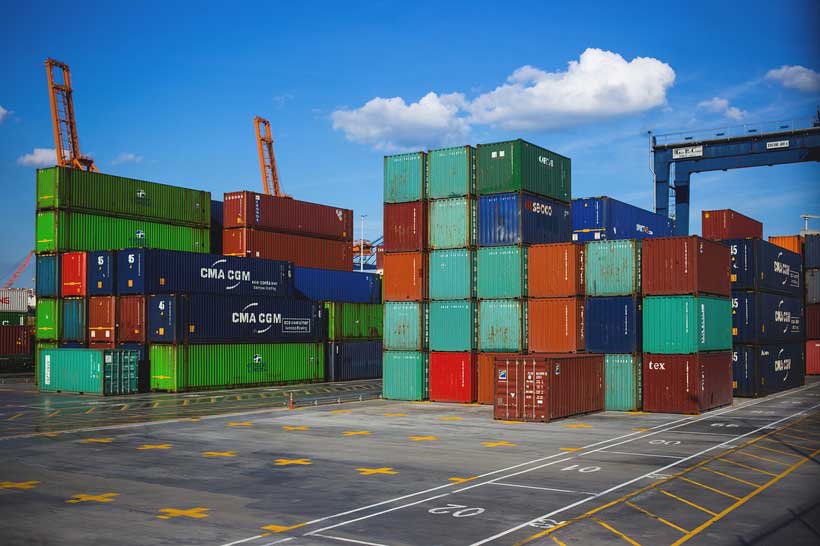 Although global trade is making a frail recovery, the outlook remains uncertain, UN trade and development body UNCTAD said on Wednesday, in announcing its latest COVID-era update.
Estimates show that world trade will drop by five per cent this quarter, compared with the 2019 level. While this is an improvement over the nearly 20 per cent decline in the second quarter of the year, it is still not enough to pull trade out of the red.
Furthermore, UNCTAD expects the value of all good traded to contract by seven to nine percent compared to last year, depending on how the COVID-19 pandemic evolves in the winter months.
Uncertainty aggravating trade
"The uncertain course of the pandemic will continue aggravating trade prospects in the coming months", said UNCTAD Secretary-General Mukhisa Kituyi.
"Despite some 'green shoots' we can't rule out a slowdown in production in certain regions or sudden increases in restrictive policies."
While the projection represents a decrease, the figure is a more positive result than previously expected, as UNCTAD had projected a 20 per cent year-on-end drop for 2020, back in June.
Trade trends have improved since then, the agency added, primarily due to the earlier than expected resumption of economic activity in Europe and east Asia.
China leads recovery
The report points to China, which has shown a notable trade recovery.
Chinese exports had fallen in the early months of the pandemic and stabilized in the second quarter of the year, before rebounding strongly in the next quarter, with year-over year growth of almost 10 per cent.
"Overall, the level of Chinese exports for the first nine months of 2020 was comparable to that of 2019 over the same period", the report said.
Within China, demand for goods and services has also recovered. Imports stabilized in July and August, and grew by 13 per cent in September.
Growth and decline in Asia
India and South Korea also recorded export growth last month, at four per cent and eight per cent, respectively.
UNCTAD reported that as of July, the fall in trade was significant in most regions except east Asia.
West and south Asia saw the sharpest declines, with imports dropping by 23 per cent, and exports by 29 per cent.
The report also includes an assessment of trade in different sectors, with the energy and automotive industries hardest hit by the pandemic.
Meanwhile, sectors such as communication equipment, office machinery, and textiles and apparel, have seen strong growth due to the implementation of mitigation responses such as teleworking and personal protection measures.
Wealthy nations benefit from COVID-19 medical supply trade
The report also gives special attention to COVID-19 medical supplies, which include personal protective equipment, disinfectants, diagnostic kits, oxygen respirators and related hospital equipment.
Between January and May, sales of medical supplies from China, the European Union, and the United States, rose from $25 billion to $45 billion per month. Since April, trade has increased by an average of more than 50 per cent.
However, the authors found wealthier nations have mainly benefited from this trade, with middle and low income countries priced out from access to COVID-19 supplies.
Residents of high income countries have on average benefited from an additional $10 per month of imports of COVID-19 related products. This compares to just $1 for their counterparts in middle income countries, and 10 cents for those in low income nations.
 UNCTAD warned that if a COVID-19 vaccine becomes available, the access divide between wealthy and poor countries could be even more drastic.
The report urges governments, the private sector and philanthropic organizations to continue mobilizing additional funds to fight the pandemic in developing countries and to support financial mechanisms that will provide safe and effective COVID-19 vaccines to poor countries