Nature: Humanity at a crossroads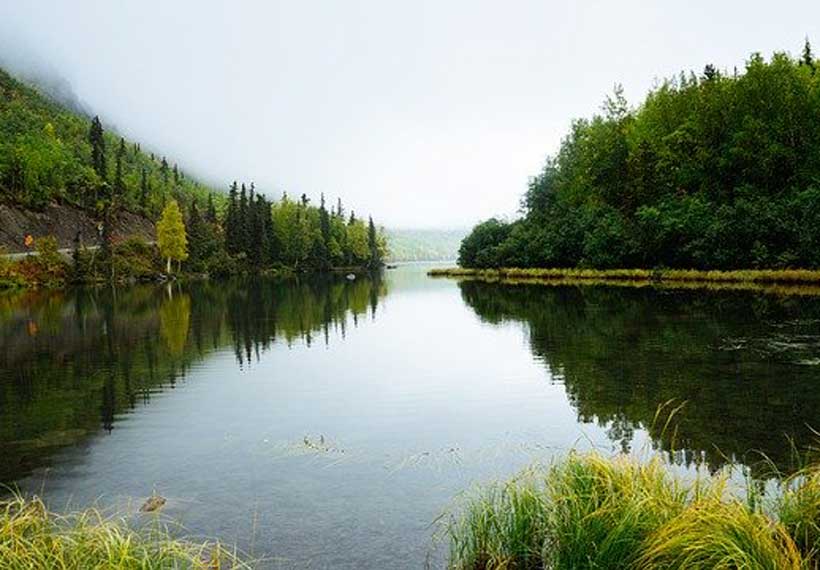 Despite encouraging progress in several areas, the natural world is suffering badly and getting worse. Eight transformative changes are, therefore, urgently needed to ensure human wellbeing and save the planet, the UN warns in a major report.
The report comes as the COVID-19 pandemic challenges people to rethink their relationship with nature, and to consider the profound consequences to their own wellbeing and survival that can result from continued biodiversity loss and the degradation of ecosystems.
The Global Biodiversity Outlook 5 (GBO-5), published by the UN Convention on Biological Diversity (CBD), offers an authoritative overview of the state of nature. It is a final report card on progress against the 20 global biodiversity targets agreed in 2010 with a 2020 deadline, and offers lessons learned and best practices for getting on track.
"This flagship report underlines that 'humanity stands at a crossroads with regard to the legacy we wish to leave to future generations,'" said CBD Executive Secretary, Elizabeth Maruma Mrema.
"Many good things are happening around the world and these should be celebrated and encouraged. Nevertheless, the rate of biodiversity loss is unprecedented in human history and pressures are intensifying. Earth's living systems as a whole are being compromised. And the more humanity exploits nature in unsustainable ways and undermines its contributions to people, the more we undermine our own well-being, security and prosperity."
"As nature degrades," Ms. Mrema continued, "new opportunities emerge for the spread to humans and animals of devastating diseases like this year's coronavirus. The window of time available is short, but the pandemic has also demonstrated that transformative changes are possible when they must be made."
"The decisions and level of action we take now will have profound consequences — for good or ill — for all species, including ours."
With respect to the Aichi Biodiversity Targets, set in 2010, the analysis based on the 6th set of national reports to the CBD and the latest scientific findings shows that seven of 60 "elements" — success criteria — within the 20 targets have been achieved and 38 show progress. In the case of 13 elements, no progress was made, or a move away from the target was indicated, and for two elements the level of progress is unknown. The report concludes that, overall, of the 20 targets, six of them (9, 11, 16, 17, 19 and 20) were partially achieved by the 2020 deadline.
"Now, we must accelerate and scale-up collaboration for nature-positive outcomes – conserving, restoring and using biodiversity fairly and sustainably. If we do not, biodiversity will continue to buckle under the weight of land- and sea-use change, overexploitation, climate change, pollution and invasive alien species. This will further damage human health, economies and societies – with particularly detrimental effects on indigenous peoples and local communities" said Inger Andersen Executive Director, UNEP.
"We know what needs to be done, what works and how we can achieve good results. If we build on what has already been achieved, and place biodiversity at the heart of all our policies and decisions – including in COVID-19 recovery packages – we can ensure a better future for our societies and the planet" she added.
By partially met, GBO5 refers to targets where at least one distinct element has been met. For example, the elements of Target 11 regarding the proportions of lands and seas protected was met, but the elements related to the quality of protected areas were not. Similarly, for Target 19, biodiversity knowledge has improved but it has not been widely shared or applied. For Target 20, official development assistance doubled but resources did not increase from all sources.
The national reports to the CBD offer evidence that the types of transitions needed moving forward are beginning; that virtually all countries are taking steps to protect biodiversity.
GBO5 cites several exemplary national actions and programmes, in the absence of which conditions would certainly be worse (extinctions would be higher for example).
In addition, for example, deforestation rates continue to fall, eradication of invasive alien species from islands is increasing, awareness of biodiversity appears to be increasing.
"The actions that have been taken need to be significantly scaled up, move from being project driven and become more systemic and broadened," says Ms. Mrema. "Also, the gaps in national ambition and action need to be filled. The information in part III of GBO-5 is about doing this and provides examples of the types of actions that needed going forward."
The report calls for a shift away from "business as usual" across a range of human activities. It outlines eight transitions that recognize the value of biodiversity, the need to restore the ecosystems on which all human activity depends, and the urgency of reducing the negative impacts of such activity:
The land and forests transition: conserving intact ecosystems, restoring ecosystems, combatting and reversing degradation, and employing landscape level spatial planning to avoid, reduce and mitigate land-use change
The sustainable agriculture transition: redesigning agricultural systems through agroecological and other innovative approaches to enhance productivity while minimizing negative impacts on biodiversity
The sustainable food systems transition: enabling sustainable and healthy diets with a greater emphasis on a diversity of foods, mostly plant-based, and more moderate consumption of meat and fish, as well as dramatic cuts in the waste involved in food supply and consumption
The sustainable fisheries and oceans transition: protecting and restoring marine and coastal ecosystems, rebuilding fisheries and managing aquaculture and other uses of the oceans to ensure sustainability, and to enhance food security and livelihoods
The cities and infrastructure transition: deploying "green infrastructure" and making space for nature within built landscapes to improve the health and quality of life for citizens and to reduce the environmental footprint of cities and infrastructure
The sustainable freshwater transition: an integrated approach guaranteeing the water flows required by nature and people, improving water quality, protecting critical habitats, controlling invasive species and safeguarding connectivity to allow the recovery of freshwater systems from mountains to coasts
The sustainable climate action transition: employing nature-based solutions, alongside a rapid phase-out of fossil fuel use, to reduce the scale and impacts of climate change, while providing positive benefits for biodiversity and other sustainable development goals
The biodiversity-inclusive One Health transition: managing ecosystems, including agricultural and urban ecosystems, as well as the use of wildlife, through an integrated approach, to promote healthy ecosystems and healthy people.
Muscovites Apply for 700 Trees to be Planted in Honor of Their Newborn Children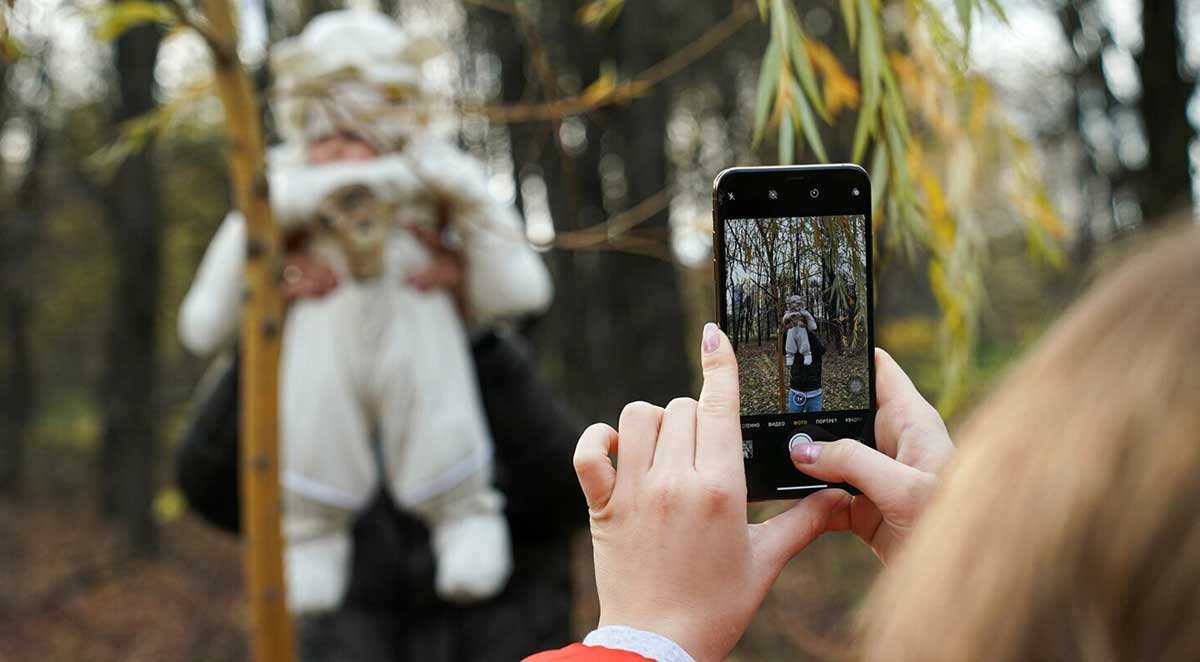 The Our Tree project launched two years ago by Moscow's Department of Information Technology and Department of Nature Management and Environmental Protection has quickly become very popular among Muscovites. Thanks to this annual campaign, city residents can now celebrate the happiest event in their family life – the birth of a child – by giving their baby a unique gift – their own personal tree.
Any parent who is permanently resident in Moscow can apply for a tree within three years of the birth of their child. To do so, they need only have an account on the mos.ru website. On average, 700 Muscovites apply for a tree to be planted in honor of their newborn child each month.
In two months, young parents have submitted more than 1,500 online applications to participate in the Our Tree project and plant seedlings in honor of their newborn kids in the autumn. That's twice as many as during the same period in spring. Acceptance of applications began on January 16 and will continue until June 15.
Last autumn, more than 5,000 trees were planted as part of the project, with linden, Norway maple, pine, white willow and rowan trees being the most popular choices. Spring planting of personal saplings will soon begin.
Eduard Lysenko, Minister of the Moscow Government and Head of the Department of Information Technology, noted that interest in the Our Tree project among young parents is growing every year: in 2019, more than 2,300 trees were applied for and planted, while in 2020 the number increased to 5,000. More than 4,500 saplings will appear in Moscow's parks this spring thanks to the project participants.
"A set of online services has been created for families with children on the mos.ru portal. The Our Tree project is another opportunity for young parents to celebrate the important milestone of the birth of their child and to contribute to the city's ecology. Taking part in the project is very simple – just submit an online application on the portal. Some information is filled in automatically from users' personal accounts, which makes everything even more convenient. On average, Muscovites order more than 700 seedlings to plant as family trees in their favorite park each month," said Lysenko.
Norwegian scientists finally find good news from Norilsk Nickel
The state of the environment in the border areas is the main topic of the «Pasvikseminaret 2021», organized by the public administrator in Troms county and Finnmark in cooperation with the municipality of Sør-Varanger municipality.
The purpose of the annual Pasvik seminar is to provide the local population and local politicians all information about the environmental situation in the border area Norway – Russia. Program focused on pollution from the Nickel Plant and monitoring of the environment in the border area.
The activities of Norilsk Nickel have been the main focus of the workshop for many years.
For the first time in many years, Norwegian scientists have found only positive news from Russia.
Tore Flatlandsmo Berglen, a researcher at the Norwegian Institute for Atmospheric Research (NILU), noted a significant improvement in air quality in the border area. Berglen remembered the 70-80s of the last century, when one of the divisions of Norilsk Nickel "Pechenganikel" annually emitted 400 thousand tons of sulfur dioxide into the atmosphere, in the 90s this figure dropped to 100 thousand tons. After the closure plant in Nikel in December 2020, the content of sulfur dioxide and heavy metals in the atmosphere at the border between Norway and the Murmansk region meets all international requirements.
"And I know that these emissions from the Kola MMC will continue to decline. Compared to 2015, this figure will be 85 percent. This is very positive news. Air quality issues are being addressed in the right direction. We have been talking about this for many years and finally the problem has been resolved, emissions significantly reduced. This is the most excellent presentation I have ever make! " – said Tore Berglen.
Earlier it was reported that Russia's Norilsk Nickel, the world's largest producer of nickel and palladium, closed its smelter in the city of Nickel in northern Russia at the end of 2020. Kola is a subsidiary of Norilsk Nickel on the Kola Peninsula with mines, processing plants and pellets in Zapolyarny, as well as metallurgical plants in Monchegorsk and a plant in Nikel, which closed at the end of December 2020.
The Norwegian environmentalists who participated in the workshop also noticed positive changes.
"The smelter is closed and Norilsk Nickel is working hard to become a 'green' metallurgical company – it reduces emissions, uses advanced technology and cooperates with Pasvik nature reserve which is our good partner in Russia. Today, a lot of interesting things are happening in the border areas. We have many common interests and there is a certain key to ensuring that everything works out for us – this is good coordination, cooperation, a large knowledge base," said the representative of the environmental center NIBIO Svanhovd.
Other studies examining water resources, fish, berries, also prove that nature in the border area is recovering. All this testifies to the work of ecologists who care about the environment.
"We see examples of what has already been done. And this allows us to plan with confidence our future joint work, projects," says senior adviser representative Anne Fløgstad Smeland at the county governor in Finnmark.
New project to help 30 developing countries tackle marine litter scourge
A UN-backed initiative aims to turn the tide on marine litter, in line with the global development goal on conserving and sustainably using the oceans, seas and marine resources.
The GloLitter Partnerships Project will support 30 developing countries in preventing and reducing marine litter from the maritime transport and fisheries sectors, which includes plastic litter such as lost or discarded fishing gear.
The project was launched on Thursday by the Food and Agriculture Organization (FAO) and the International Maritime Organization (IMO), with initial funding from Norway.
Protecting oceans and livelihoods
"Plastic litter has a devastating impact on marine life and human health", said Manuel Barange, FAO's Director of Fisheries and Aquaculture. "This initiative is an important step in tackling the issue and will help protect the ocean ecosystem as well as the livelihoods of those who depend on it."
Protecting the marine environment is the objective of Sustainable Development Goal 14, part of the 2030 Agenda to create a more just and equitable future for all people and the planet.
The GloLitter project will help countries apply best practices for the prevention and reduction of marine plastic litter, in an effort to safeguard the world's coastal and marine resources.
Actions will include encouraging fishing gear to be marked so that it can be traced if lost or discarded at sea. Another focus will be on the availability and adequacy of port reception facilities and their connection to national waste management systems.
"Marine litter is a scourge on the oceans and on the planet", said Jose Matheickal, Head of the IMO's Department for Partnerships and Projects. "I am delighted that we have more than 30 countries committed to this initiative and working with IMO and FAO to address this issue."
Five regions represented
The nations taking part in the GloLitter project are in Asia, Africa, the Caribbean, Latin America and the Pacific.
They will also receive technical assistance and training, as well as guidance documents and other tools to help enforce existing regulations.
The project will promote compliance with relevant international instruments, including the Voluntary Guidelines for the Marking of Fishing Gear, and the International Convention for the Prevention of Pollution from Ships (MARPOL), which contains regulations against discharging plastics into the sea.