Deloitte and Wichita State University Join Forces to Launch New Smart Factory
Deloitte and Wichita State University today announced the launch of The Smart Factory @ Wichita, a groundbreaking and immersive experiential learning environment that will accelerate the future of manufacturing as innovation and new technologies continue to reshape operations and the modern enterprise.
Deloitte and Wichita State are constructing the brand-new facility on Wichita State's Innovation Campus, which will include a full-scale production line, dedicated space for select ecosystem sponsors and experiential labs exploring smart factory capabilities. A smart factory is a highly digitized and connected production facility that uses technologies such as artificial intelligence, Internet of Things and robotics to manufacture products. Working alongside humans, smart factories can self-adapt and autonomously optimize manufacturing operations. The Smart Factory @ Wichita will make digital transformations real by demonstrating how to merge existing technologies with new innovations, sparking a dialogue about how companies can accelerate their journey towards scalable and sustainable capabilities.
"Smart factory solutions are becoming even more important as companies re-evaluate the resiliency and agility of their supply chains, which can determine an organization's success in the marketplace and the success of entire ecosystems," said Nishita Henry, chief innovation officer at Deloitte Consulting LLP. "Together with Wichita State, Deloitte will create a unique experience that captures the innovation, value proposition and disruptive technological capabilities of the smart factory."
"Wichita is a cutting-edge hub for precision manufacturing and technology. By collaborating with Deloitte, we will be able to bring together the organization's experience with our educational, research and innovation capabilities," said Jay Golden, president of Wichita State University. "The Smart Factory @ Wichita is the future, offering endless technological capabilities for organizations, as we believe it's critical to provide a hands-on learning experience for our business and academic communities."
The Smart Factory @ Wichita will be a net-zero impact smart building on a smart grid featuring 60,000 square feet of sustainable space. The end-to-end smart production line will demonstrate the art of the possible through advanced manufacturing methods and technologies and will also manufacture STEM education interactive kits that will be donated to local organizations in support of Deloitte's advancement of STEM education initiatives.
The facility is expected to open to clients, industry partners and students next year. It is the evolution of Deloitte's existing experience at Wichita State, which features more than 40 robots, robotic programs and cyber applications, 26 AR/VR assets and high-end data visualizations, 10 types of 3D printers, nine reverse engineering machine types, 21 professional engineering software programs and more. It offers a compelling experience in which the digital, physical, and experimental come together—for educators, collaborators, and clients—providing the opportunity to see how Industry 4.0 can make an impact and spur innovation and smart factory capabilities.
The smart factory advantage
Smart factory technologies can dramatically improve business performance. In a recent Deloitte study, 86% of manufacturers surveyed believe that the smart factory will be the main driver of manufacturing competitiveness in five years. The study also showed that early adopters of smart factory initiatives are observing double-digit improvements across labor productivity, factory capacity utilization and total production output.
A smart factory can also address sustainability. Advancing technologies can streamline operations to promote sustainable practices, ultimately reducing environmental impact.
About Wichita State University
Wichita State University serves as the Kansas urban-based research university, enrolling more than 20,000 students from every state in the U.S. and more than 100 countries. Wichita State and WSU Tech are recognized for being student centered and innovation driven.
Located in the largest city in the state with one of the highest concentrations in the United States of jobs involving science, technology, engineering and math (STEM), Wichita State University provides uniquely distinctive and innovative pathways of applied learning, applied research and career opportunities for all of our students.
The Innovation Campus, which is a physical extension of the Wichita State University main campus, is one of the nation's largest and fastest growing research/innovation parks, encompassing over 120 acres and home to a number of global companies and organizations.
EU Digital COVID Certificate: a global standard with more than 591 million certificates
Commission adopted a report on the EU Digital COVID Certificate and its implementation across the EU. The report shows that the EU certificate has been a crucial element in Europe's response to the COVID-19 pandemic, with more than 591 million certificates generated. The certificate, which covers COVID-19 vaccination, test and recovery, facilitates safe travel for citizens, and it has also been key to support Europe's hard-hit tourism industry. The EU Digital COVID Certificate is a success worldwide: it has set a global standard and is currently the only system already in operation at international level. 43 countries across four continents are plugged into the system, and more will follow over the coming weeks and months.
As said by President Ursula von der Leyen in her 2021 State of the Union Address, the EU Digital COVID Certificate shows that "When we act together, we are able to act fast."
The success of the EU Digital COVID Certificate system in figures:
EU Member States have issued more than 591 million EU Digital COVID Certificates
43 countries are already connected to the EU system: 27 EU Member States, 3 European Economic Area (EEA) countries, Switzerland, and 12 other countries and territories. In total, the Commission was approached by 60 third countries interested in joining the EU system. Beyond the ones already connected, technical discussions are ongoing with 28 of these countries.
The air transport sector greatly benefited from the EU Digital COVID Certificate, which became operational just in time for the summer peak travel period. The association of Airports Council International (ACI Europe) reported that in July 2021 a total passenger volumes more than doubled compared to July 2020. ACI Europe attributes this change to the rollout of the EU Digital COVID Certificate along with the easing of travel restrictions.
According to an EU Parliament's Eurobarometer survey, about two thirds (65%) of respondents agreed that the EU Digital COVID Certificate is the safest means for free travel in Europe during the COVID-19 pandemic.
20 EU Member States also use the EU Digital COVID Certificate for domestic purposes, such as for the access to large events and restaurants, cinemas and museums, with an additional national legal basis.
Members of the College said:
Commissioner for Justice, Didier Reynders, said: "The EU Digital COVID Certificate system has helped mitigate negative economic effects during the pandemic. It gave travellers the confidence to travel safely in the EU and boosted travel this summer. Europe has swiftly and successfully set an innovative, privacy-friendly global standard, in times of crisis, with many countries around the globe interested in joining the system."
Commissioner for Internal Market, Thierry Breton added: "In record time, the European Union has set up a digital, secure and interoperable COVID certificate system. This has been a key driver for the recovery of the tourism ecosystem and its many small and family-owned businesses across Europe. Beyond that, the EU system is adopted by countries around the world, demonstrating how Europe can set global standards through decisive and coordinated action",
Commissioner for Health, Stella Kyriakides underlined: "The EU Digital COVID Certificate is a symbol of an open and safe Europe. The quick roll-out of the system, not just in the EU but internationally, is an example of the EU cooperating and delivering in extraordinary circumstances. It is a strong European tool that has allowed us to move towards the reopening of our economies and societies and the exercise of free movement in a safe and coordinated way."
Next steps
The Commission will continue to monitor closely the validity of vaccination and recovery certificates as well as the use of antibody and rapid antigen tests for recovery certificates, and reconsider options once new scientific guidance is received.
Technical work to improve the functionalities of the EU Digital COVID Certificate system will continue within the framework of the eHealth Network. The Commission will:
Continue its efforts to connect additional countries to the EU system;
Work with Member States at technical level to implement the EU Digital COVID Certificate Regulation
Seek guidance from ECDC and European Medicines Agency (EMA) on relevant developments as regards the scientific evidence.
By 31 March 2022, the Commission will submit another report on the application of the Regulation. This report may be accompanied by a legislative proposal to extend the period of application of the Regulation, taking into account the evolution of the epidemiological situation. The Commission does not exclude that it will put forward such a proposal already at an earlier stage, in order to ensure that the necessary legislative procedure can be concluded sufficiently in time.
Background
On 14 June 2021, the European Parliament and the Council adopted Regulation on the EU Digital COVID Certificate. The Regulation requires the Commission to submit a report to the European Parliament and to the Council by 31 October 2021.
The Regulation sets out a common framework for the issuance, verification and acceptance of interoperable certificates for COVID-19 vaccination, test or recovery certificates to facilitate free movement of EU citizens and their family members during the COVID-19 pandemic. It is accompanied by Regulation (EU) 2021/954, which extends the EU Digital COVID Certificate framework to third-country nationals who are legally staying or residing in a Member State's territory and who are entitled to travel to other Member States in accordance with EU law.
On 31 May, the Commission proposed an update to the Council Recommendation on the coordination of free movement restrictions in the EU, which were put in place in response to the COVID-19 pandemic. As the epidemiological situation was improving and vaccination campaigns were speeding up all over the EU, the Commission proposed that Member States gradually ease travel measures, including most importantly for the holders of the EU Digital COVID Certificate. The Council agreed to the updated Recommendations on 14 June.
Why cybersecurity in the EU should matter to you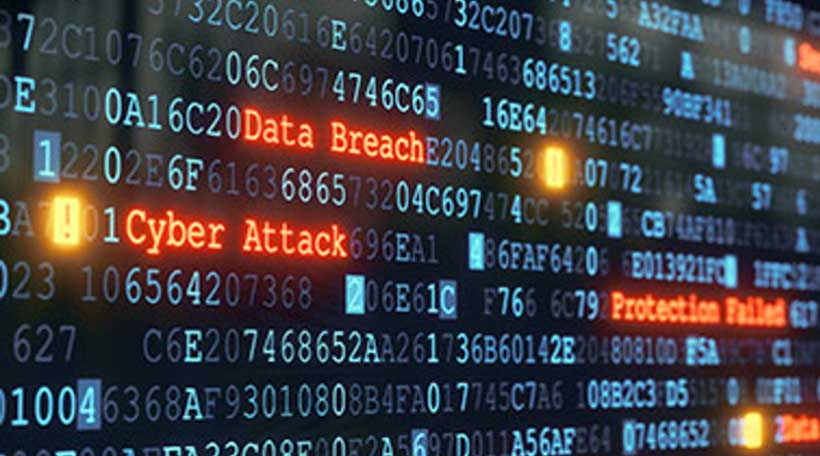 From stolen data to blocked hospital systems: cyberattacks can have perilous consequences. Learn more about cybersecurity and its importance.
The coronavirus pandemic has accelerated the digital transformation of the economy and society, creating opportunities as well as challenges. By 2030, 125 billion devices could be connected to the internet, up from 27 billion in 2017 while 90% of people over six are expected to be online. As cyberspace is by design interconnected and digital and physical are increasingly intertwined, new dangers emerge.
Definitions
Cyberattacks are attempts to misuse information, by stealing, destroying or exposing it and they aim to disrupt or destroy computer systems and networks
Cybersecurity includes information and communication security, operational technology and the IT platforms required to ensure the safety of digital systems
Cyberdefence includes cybersecurity and threat analyses and strategies to protect against threats directed at citizens, institutions and governments
Cyber threats in the EU: personal and societal costs
The use of digital solutions has long been on the rise and teleworking, online shopping and keeping in touch online rose sharply during lockdown. These solutions can benefit consumers and support the economy and the post-Covid recovery. However, there has been a corresponding increase in malicious cyber activities.Attackers may use phishing websites and emails with malicious links and attachments to steal banking information or blackmail organisations after blocking their IT systems and data.
A secure cyberspace is the basis for the EU's digital single market: enabling solutions and unlocking its full potential by making people confident online. The 2019 Digital Economy and Society Index showed that security concerns limited or prevented 50% of EU internet users from performing online activities. The 2020 index indicated that 39% of EU citizens who used the internet experienced security-related problems.
The damage caused by cyberattacks goes beyond the economy and finance, affecting the very democratic foundations of the EU and threatening the basic functioning of society.
Essential services and critical sectors such as transport, energy, health and finance, have become increasingly dependent on digital technologies. This, together with the increase in physical objects connected to the Internet of things, can have direct consequences, including making cybersecurity a matter of life and death.
From cyberattacks on hospitals, causing them to postpone urgent medical procedures, to attacks on power grids and water supply – attackers are threatening the supply of essential services. And as cars and homes become increasingly connected, they could be threatened or exploited in unforeseen ways.
Cyberattacks, deployed with for example disinformation, economic pressure and conventional armed attacks, are testing the resilience of democratic states and institutions, directly targeting peace and security in the EU.
Cybersecurity in the EU
Businesses and organisations in the EU spend 41% less on cybersecurity than their US counterparts. The European Union has been working to strengthen cybersecurity to allow the EU to become a global cyber player. MEPs recently called for common EU cyber defence capabilities and are working to ensure a high common level of cybersecurity in the EU.
Standards & Digital Transformation – Good Governance in a Digital Age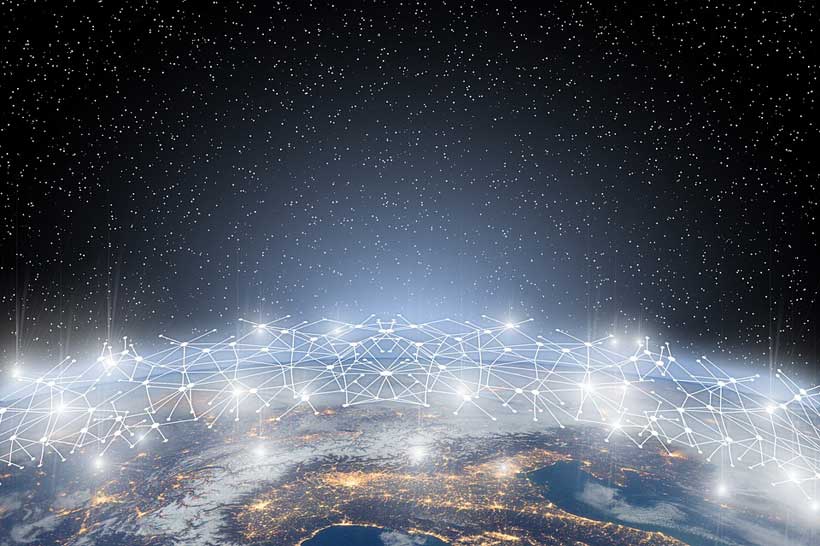 In celebration of World Standards Day 2021, celebrated on 14 October every year, the United Nations Industrial Development Organization (UNIDO) is pleased to announce the launch of a brochure, "Standards and Digital Transformation: Good Governance in the Digital Age".
In the spirit of this year's World Standards Day theme "Shared Vision for a Better World", the brochure provides insights into the key drivers of the digital transformation and its implications for sustainable development, particularly people, prosperity and planet. Noting the rapid pace of change of the digital transformation, with the COVID-19 pandemic serving as an unanticipated accelerator, the brochure highlights the role of standards in digital transformation governance. It further considers the principles necessary for guiding the collaborative development of standards in the digital technology landscape to ensure that the technologies remain human-centered and aligned to the goals of sustainability.
This year's World Standards Day theme highlights the Sustainable Development Goals (SDGs) representing a shared vision for peace and prosperity, for people and planet. Every SDG is a call for action, but we can only get there if we work together, and international standards offer practical solutions we can all stand behind.
This brochure is a summary of a publication set to be released in November 2021.
Download it here.