The recent sexual assault committed at the outskirts of Lahore motorway has sparked tremendous outrage in Pakistan, from highlighting CCPO's misogynist remarks, defending him, demanding public hanging, justice for the victim and overall security for women to spreading gender awareness in the society. However, to my utter surprise, the discourse rarely mentioned the perpetrators the way they should have been mentioned. The predominant yet absolutely fallacious focus remained on how 'rape' stems out of some 'sexual deprivation' or 'uncontrollable sexual urges'. In other words, rapists seek 'sexual gratification' through rape. The problem with this statement is that it minimizes the legal responsibility of rapists and attributes the causes of rape to something beyond their control. Once the legal responsibility of rapists is removed or reduced, then either the circumstances or the victims themselves are blamed for creating situations in which the criminal lose control of themselves for sexual fulfilment. How can one consider and accept this supposed 'uncontrollability' of men, when this very society 'informs' us that men are more 'rational', 'sound' and 'prudent' while women are 'emotional' and 'sentimental'. In religion and in wider social discourse, majority of leadership and managerial positions are reserved for men because they are considered logical and mentally more stable than us females. How can someone who is allegedly more rational, more reasonable and sensible have no control over their sexual behavior? Have no sense of individual dignity and self-restraint, personal responsibility and moral accountability? If we accept this wrong perception about men's incapability to control their sexual desires, then, we should immediately overhaul the society and put men into the confines of their homes and must restrict their exposure to public space, because they have no power over themselves. Do you see where this argument may lead if we keep thinking that men cannot control their sexual urges and rape just happens out of lust and sexual desires?
The truth is both genders have equal sexual needs and desires, the only difference between them is that society has 'normalized' male sexuality and stigmatized 'female sexuality'. And yes, both genders have equal control over their sexual urges. Rape never happens randomly and just out of extreme sexual urges, remember, it is an act carried out by the rapists intentionally. Moreover, majority of rapists (as various researches shows) have multiple venues to fulfil their sexual needs through extra-material 'consensual sex' and prostitutes. Paradoxically, a lot of rapists are married men, and men in powerful positions who have unlimited access to free but 'consensual sex'. Therefore, we need to reject widespread notions that perhaps sexual impulses are uncontrollable, and because they cannot be controlled, they will ultimately lead to sexual crimes or rapists are essentially some 'sex-deprived individuals'. The wrong emphasis will lead to wrong solutions to eradicate this social evil.
In this context, it is extremely necessary to understand the reasons and motives behind rape and sexual harassment. Various researches on this subject indicates that majority of rapists are motivated by an impulses of aggression incorporating power, acceptance of violence, revenge and anger. They are also encouraged by a combination of aggression and sexual expression emerging directly from the traditional male sex-role which is why when rapists are asked about motivations, 'they often indicated that rape most commonly stemmed from a sense of sexual entitlement, and it was often an act of bored men… seeking entertainment' (Rachel Jewkes, 2010)
Also, Rape is often 'used' as a weapon by the rapist to control, violate, and belittle the victim or to compensate for his perceived inadequacies such as lack of power, control, identity, and authority through the act of rape. There are extensive interviews of rapists available, in which, the perpetrators have elaborated how the act of rape was not really about 'sexual pleasure' but rather how it satisfied their wish to attain control, spread violence, and seek punishment and domination. Susan Brown miller, a feminist scholar, famously proclaimed that: "Rape is not a crime of irrational, impulsive, uncontrollable lust, but is a deliberate, hostile, violent act of degradation and possession on the part of a would-be conqueror, designed to intimidate and inspire fear…'Moreover, another feminist researcher MacKinnon found out that 'aggression against those with less power is often experienced as sexual pleasure, an entitlement of masculinity that creates and maintains a sexual/gender hierarchy'. This has been demonstrated through Sanday's Study on rape that distinguished between ''rape-prone'' and 'rape-free'' societies. Her cross-cultural study found that rape-prone societies were associated with interpersonal violence, male social dominance, and the subordination of women. In contrast, rape-free societies were characterized by respect for female authority and decision making and the near absence of interpersonal violence.
Besides, if we look at the history we will realize that rape has been used as aweapon of war and oppression throughout history. It has been used to degrade women and weak, vulnerable- unprivileged man and their communities and for ethnic cleansing and genocide. In jails all over the world, male rape is pervasive and never even highlighted through 'breaking news'. In the famous rape case of Mukhtar Mai, the focus almost entirely diverted towards her, whereas her 14 years old brother was, also, a victim of repeated gang-rape by the three Baloch Mastoi men. And let's never forget that it was the local Jirga who ordered the rape of Mukhtar Mai. How sick is this society where men are not punished for their criminal acts but rather their sisters, daughters, wives and mothers are punished. If a man sexually assault a woman, that man should be punished not woman belonging to his family. There are hundreds of examples where woman and man were sexually assaulted to humiliate or dominate and take revenge or inflict pain and injury either directly on the victim and their family or to disgrace one gender as a whole. Therefore, It can be established that rape has numerous motives as Beverly McPhail, renowned feminist scholar who has done extensive research on causes of rape, asserted that rape is both "a political, aggregate act whereby men as a group dominate and control women as a group," and "a very personal, intimate act in which the body of a singular person is violated by another person(s)." She asserts further that "Rape occurs due to multiple motives rather than the single motivation… The multiple motivations include, but are not limited to revenge, power/control, and attempts to achieve or perform masculinity recreation or sexual gratification (of violent 'nonconsensual sex)."
However, the common misperception in the society is that rape occurs because of 'uncontrollable sexual urges', 'late marriages, 'broken families', 'women not wearing veil' and the like. The whole notion that the rapists might have felt 'out of control' is a gross rejection of the fact that rapists 'intentionally' commit assault to 'control' the victim. This line of thinking perpetuate the false notion that perhaps man are some desperate beasts and therefore cannot control their sexual urges. Unfortunately, there is a subtle acknowledgment of such wrong, delusionary and misplaced perception in the tone of so many people, who, perhaps think our society is 'sex starved'. In fact, our society is obsessed with sex and the daily news of sexual assaults are emblematic of this. Men in our society have raped 'dead females after exhuming', minors, (both boys and girls) and animals. If this is not obsession then what it is? This doesn't sound like 'starvation'.
The major problem emerges with patriarchy and how 'sexual violence' has been normalized and accepted. Yes, our society has stealthily 'accepted' sexual violence when majority of populace of Islamic republic chants in unison the notions of 'chadar and char devari' to 'save' women from sexual harassments. Ironically women are not even safe in their homes or in some cases in their graves, and don't forget a huge number of girls and minors are raped by family members. Such mentality forgets to look at the causes of rape, ending rape culture, and correcting male behavior, instead it just loves to assume as if 'chadar and char devari' has saved and protected women. Our society has accepted and normalize sexual harassment when films and media is blamed for spreading vulgarity and spoiling the young generation, as if before the advent of social media and films, rape cases were non-existent. Our society has normalized sexual harassment when male children are brought up differently than females and when the family and educational institutes do not inculcate gender sensitization in students. This very 'Islamic republic' tolerate sexual violence when women are routinely given rape threats but law enforcement agencies rarely take actions; when rapists are not punished and roam freely. When criminals committing domestic violence, acid attacks, honor killings go unpunished. Every time when women is stared at by men in streets (even if she is wearing burqa) , when she is groped or touched in public, in schools, universities, offices and she remains silent out of fear of retaliation and humiliation and cannot hold the culprit responsible, this 'rape culture' is nourished and strengthened by ourselves. Moreover, the extent of hypocrisy that is maintained through this rape cultureis such that perpetrators are virtually 'morally acquitted' of their heinous crime. For the most part, there is a little reference towards them being 'real culprits'. Our society has attached no stigma no disgrace towards the offenders of sexual violence, staring, catcalling, eve teasing and the like. Instead, it dearly devotes all its energy towards 'disgracing' and 'dishonoring' the victims and their family. We never shout out and label the perpetrators as 'disgraceful', 'dishonorable', 'criminals' and of course 'sinners' as well. This society tell victims that how they are 'disgraced' or have 'lost their honor' by the sexual assault whereas in reality the victim is innocent and mazloom. The victim's human rights are violated and s/he is oppressed, and who is oppressed cannot be 'dishonored'. It is only the oppressor, the criminal who is disgraced and dishonored by his crimes and sins. But have we ever, collectively and vocally, renounced and stigmatized the rapists in particular and perpetrators of other acts of sexual harassment in general? Would it be wrong to say that staring, catcalling, abusing, eve teasing etc. by Pakistani men have actually become our 'national character' and majority of man are not even sorry for these shameful and inhumane acts. The day when sexual harassment is removed in all these forms at grassroots level, heinous crimes like rape will tremendously reduce as well.
To add insult to injury, the clergy (the Mullahs, the Allamas) has all the time in the world to 'preach' and perform their 'religious duties' during Ramzan and Moharram, and who, vociferously condemn 'bad behavior' in women, suddenly disappear from the scene when incidents of sexual harassment occurs. No 'jaloos' or 'rallies' by these religious leaders are organized to denounce the crime committed largely by individuals from their gender. Of course they can't come out and condemn such crimes as most of these religious figures are themselves involved in such crimes and the others simply do not bother about the societal problems because their sole responsibility is to strengthen and disseminate their respective sectarian believes through Mosques, Iman bargahs, jammatkhanas and madrassahs. Because, they are very part and parcel of patriarchal society and all the notions of male superiority and domination have given them tremendous advantages in their personal and professional lives.
Nonetheless, it is their moral responsibility to 'educate' the masses (particularly males) that how grave a 'sin' rape is (and a crime against humanity in both national and international law), that how God has ordered men to 'lower their eyes' and guard their modesty. In the common discourse all the notions of modesty and chastity are only confined to women, as if God has given men the 'freedom' to do as he pleases. The truth is modesty (sharm-o-haya) is compulsory for both men and women as God has ordained in verse 24:30 'Tell the believing men to lower their gaze, and protect their private parts (from illegal sexual acts, etc.). That is purer for them. Verily, Allah is All-Aware of what they do'. Have you ever noticed that most of the time no one talks about this, people only talk about how only women need to veil and act modestly, and if they don't 'behave' this way, it is the God given right to men to sexually harass them.
Sorry to disappoint you, God has not bestowed any such right to men, He has, explicitly, ordered men to guard their chastity, but majority of the men in our society have 'completely' forgotten and neglected to safeguard their modesty (Sharm-o-haya). In fact, if society had taught this sharm-o-haya to our men, sexual violence would not have become endemic and gender equality would not have become so hard to achieve. Therefore, if we really want to become a civilized and progressive society we need to inculcate this fundamental principal in our men with the same emphasis, because they are fully accountable and responsible for their actions. It is about time that we change our focus from 'victim blaming' (or women blaming) to 'reeducate' men in our society. To achieve this, we have to break the cycle of patriarchic values and advocate the absolute inviolability of individual dignity and equality of human beings. Don't wait for the society to miraculously change, start with the person in the mirror.
Grace and a Tennis Celebrity
Among the character traits we cherish in fellow humans, grace is often more noticeable in its absence. The recent saga of a Serbian tennis player and his manner of entry into Australia and subsequent events come to mind. A champion athlete cannot help but serve as an ambassador for his country, and in Serbia's case, after the horrors of the Yugoslavia civil war and its prominent role, it is a country that needs all the help it can get.
Novak Djokovic is ranked number one in the world and is in Australia to defend his title. He appears to have lied on his Australian entry form: False declarations are grounds for revoking a visa, and immigration officials acted. But as world number one, he is a draw for the tournament … and money talks — he is already scheduled to play his first match as this is written.
Mr. Djokovic's lawyers went to court which overturned the immigration officials' order against him on the grounds they had not followed proper procedure. Then the immigration minister, Alex Hawke, who had been thinking about canceling his visa actually did. So it's back to court.
But it gets worse: Djokovic has not been vaccinated. He claims that having had the illness, he is immune. Scientists have found that to be of short duration.
He also broke isolation rules after he had tested positive, particularly by not isolating himself, thereby endangering his contacts. Cavalier his behavior maybe, perhaps careless but possibly a sense that rules are not for celebrities, only for lesser mortals.
That it caused a sense of outrage is apparent. A leaked video has a couple of news anchors discussing Djokovic in not very flattering terms: "Novak Djokovic is a lying, sneaky asshole", says one. Yet the comment also is evidence of a coarseness that has gradually pervaded language.
In the meantime, Mr. Djokovic's father has his own take on the affair. He calls it a conspiracy to prevent his son from breaking the previous record of 20 Grand Slam title wins held by Rafael Nadal and Roger Federer because they are all against Serbia. But Serbia, which still believes in little Jesus and is thus protected, will prevail.
Would aphorisms like 'a storm-in-a-teacup' or 'mountains out of a molehill' be descriptive? Not if it's news across the world. Yet, if he continues to rant on the tennis court and win, it could be his way of getting rid of nerves, an eternal bugaboo.
He must have another crucial concern: the biological clock. At 34 going on to 35 in five months, and with much younger rivals snapping at his heels, it has to be a race against time to win that 21st major title.
Just like grace notes relieve tedium in music, perhaps Djokovic's rants relieve the boring baseline game that modern tennis has become. No more a Frank Sedgman or a Pancho Gonzales charging up to the net to put away a dramatic volley, tennis now needs a grace note, or two, or three …
Age No Bar: A Paradigm Shift in the Girl Child's Marriageable Age in India
India is a country known to have diverse culture, languages, social norms, ethical values, traditional customs, belief system, religions and their personal laws. With personal laws governing succession, adoption, divorce etc, one of the most important aspects governed by the personal laws is Marriage. Indian society has a deep-rooted belief of marriages being the most sacred bond between two people. Every religion of the country gives utmost importance to this sacred bond. Since this bond is of such great importance to the Indian society and to the people of the country, the legal system and the personal laws have made efforts to legalise the sacred bond. There are conditions and requirements laid down for the marriage to be solemnized and get a legal sanction. One such important condition is "age". According to most of the personal laws and The Prohibition of Child Marriage Act, 2006 the legal age for a man should not be less than 21 years of age and a woman 18 years of age. Recently the government introduced The Prohibition of Child Marriage (Amendment) Bill, 2021 to raise the age of marriage for women from 18 years to 21 years
Introduction of this bill shall prove to be a ray of hope for people struggling to curb the evil of child marriage in our country. One cannot claim progress unless women progress on all fronts including their physical, mental and reproductive health. The Constitution guarantees gender equality as part of the fundamental rights and also guarantees prohibition of discrimination on the grounds of sex. This bill would bring women equal to the men as far as the legal age of marriage in concerned. Under the National Family Health Survery-5, it is stated 7% of the girls aged between 15 and 18 years were found to be pregnant and nearly 23% of the girls in the age group of 20 to 24 were married below the age of 18 years. There are researches to point that from 2015 to 2020, 20 lakhs child marriages have been stopped.
In my opinion, increasing the age of women from 18 years to 21 should not be seen solely as an equal opportunity for them to choose their life partners at the same age as that of men, but this is a step taken by the government to eradicate child marriages that still find way in to our society. It should be seen as an effort to bring down maternal mortality rate and infant mortality rate. It shall also try and curb the teenage pregnancies, which are extremely harmful for women's overall health as well as the infants born out of it. We also have to take into consideration that a large part of our society still lack basic education and awareness about these laws and the advantages attached to it. We as educated citizens of the country should take extra efforts in making people aware and to make them understand about the disadvantages associated with child marriage and the overall consequences their children would face in the future. We should appreciate the efforts taken by the government to tackle gender inequality and gender discrimination adequate measures taken to secure health, welfare and empowerment of our women and girls and to ensure status and opportunity for them at par with men.
*The Views Expressed are Strictly Personal
Post Pandemic – What's Next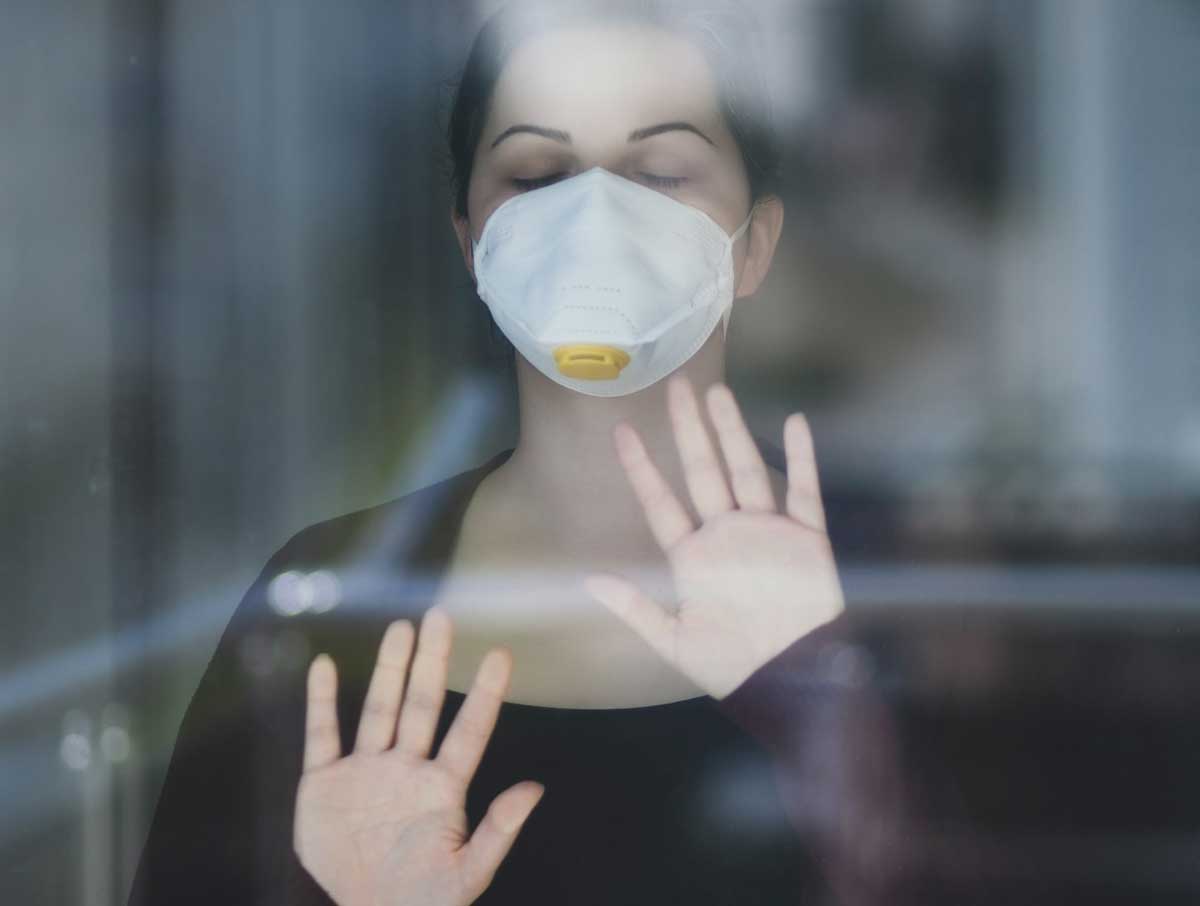 Setting aside the omicron hysterics leading to marshal law lockdowns, the absurdity of a last chance vaccine or risk a long winter of death; or the charade of standing in a ridiculously long line of humanoids seeking a covid test after being fully vaccinated; the more contagious omicron variant with much milder symptoms, akin to the common cold, looks more and more like a natural vaccine being wind swept across the world. If we are at the beginning of the end of the pandemic as the mountain of positive cases peak and immunity engulfs the herd of humanity, what is the next step for governments, businesses, health officials, and the people of earth?
We have entered our third calendar year with the pandemic, and one must wonder how society will move forward and under what guise and endgame. First, there are many questions on the more immediate future for the everyday person, and secondly, what is the impact of the actions taken by government, big pharma, and healthcare officials throughout pandemic, and lastly, will there be any accountability for the actions taken, whether mandating experimental medicine and the potential long-term implications to one's physical and mental health, societal lockdowns and the economy, children's learning and coping, and civil liberties removed.
Close to home, what will happen to our jobs and will those who refused the injections be allowed to return to the workplace that terminated their employment? How will schools and colleges catch students up after all the disruptions? How emotionally and mentally stable will we be? What of broken marriages and abusive situations, bankruptcies, deaths from missed surgeries and acute care, drug overdoses and suicides. Will people refrain from shopping in-person, attending church, or traveling? Will families heal their rifts over the vaccines and find a way to move forward?
On a more macro level, it was not long ago that we were told one shot was safe and effective. During an April 2021 MSNBC interview, Rochelle Walensky, the Director of the CDC, unequivocally claimed vaccinated people do not carry the virus. President Joe Biden, during a CNN Townhall in July 2021, was emphatic that you cannot get COVID-19 if you are vaccinated. Now, the vaccinated are being told not to attend restaurants or large gatherings with a tsunami of breakthrough cases, and you are required to go for a third shot and then a fourth new and improved injection currently being formulated. Explicitly, any expert telling you to get vaccinated or take the booster to prevent you from getting COVID or spreading the virus is not being truthful and potentially creating further damage.
The ineffectiveness of the vaccines to prevent COVID is clear; however, no one really knows how safe the experimental medicine will be with forgoing normal clinical research over five years of testing prior to the FDA's regular approval process. This vaccine may have provided a level of support to make your symptoms better, but it never immunized the subject. Unfortunately, there is preliminary research coming to light that the vaccinated are now more likely to get COVID than the unvaccinated. One might even argue the longevity of the pandemic and viral mutations is now a pandemic of the vaccinated.
It was not long ago that some front-line healthcare workers were saving lives, and then were told they had to take the injection or lose their job. Now, many vaccinated healthcare workers are being infected with COVID-19 and being told they can remain at work or isolate for only five few days; yet the unvaccinated nurses who have not been infected could easily wear a n95 mask and be reinstated to provide care.
Sadly, many businesses and corporations abetted the enslavement of their employees by forcing them to choose between an experimental medicine or lose their job and ability to provide for their family's survival. A gun was held at their head to take a vaccine that is not effective and perhaps unsafe, and they lost their basic freedom to determine one's own health and medical treatment. These decisions need to be revisited in the future with ensuing tribunals and inquiries.
In the much bigger picture, a large segment of society has lost touch with reality and descended into a time warp of delusion through the relentless fearmongering fastened with the censorship and intimidation ploys to obey the rules or be labeled an anti-vaxxer conspirator. If science cannot be questioned, it is no longer science. It's propaganda.
The policies nurtured by the national healthcare agencies and their cohorts on the daily news networks may have created the greatest mental illness ever witnessed where the long-term psychiatric effects evolved into a mass panic of irrationality.
"Mass Formation Psychosis" is a term gaining prominence after Belgian psychologist and statistician Dr. Mattias Desment proffered a theory for what he concludes as a global behavioural phenomenon derived from the coronavirus pandemic. Desment states several things are required to exist if you want a large-scale phenomenon to emerge. First, there needs to be a large population socially isolated that lack social bonds and who experience a lack of sense-making in life. Then it must be coupled with a lot of free-floating anxiety and psychological discontent without people being able to connect it to something – then society is highly at risk for the emergence of the mass phenomenon.
These findings can account for the form of mass hypnosis or a madness that dismisses scientific principles and adopts the government's noble lies and dominant narrative concerning the safety and effectiveness of the genetic vaccines. What one observes is about 30% of the population is brainwashed and indoctrinated by the bombardment of daily misrepresentations and attack anyone who shares alternative information that contradicts the propaganda they have embraced to the point where families, friends, and workplace networks have been torn apart. The 40% of the population in the middle simply follow along with any alternative information being censored and deemed as anti-vaxxers not following the science or some right-wing conspiracy. The remaining 30% continue to question the narratives and in some cases fight against it.
We can compare the current "Mass Formation Psychosis" to the highly educated German population between the two world wars when they became decoupled into a free-floating anxiety and a sense that things have gone awry. Their attention was then focused by a leader or a series of events onto one small point where they literally went mad. A good percentage of the population got behind the hatred of Jews while a large swath of the nation simply went along, and a smaller percentage of dissenters were exposed and systematically removed. The famous French philosopher, Voltaire warned us of our civil liberties being lost when he said, "Those who can make you believe in absurdities can make you commit atrocities."
Parents are being further coerced by the irrational fear of death being obfuscated through the news media to line up your child up for a potential life altering injection that has not come close to being assessed for long health implications. Even when data points to a very low fatality rate among children measuring .002% and young adults at .01%, the FDA throws mud at the wall with announcing a third shot in adolescents 12-15 years old five months after their previous injection.
We are on the cusp of an immense dedication to counselling for mental health and perhaps medical malpractice class action suits at a tremendous cost for many years to come. Imagine your child never seeing their teacher's face all year as she pronounced words or smiled with encouragement. Imagine some students alone all day in a room on the internet and never socially interacting. Imagine the cost of a child breathing cotton fibers in the mask all day. The unleashed cruelty against our kids is a crime and will have lifelong consequences.
In a trending microcosm across many jurisdictions, the CEO for OneAmerica, Scott Davison, a $100 billion insurance company located in Indianapolis since 1877, said during a news conference on December 30th, that the death rate is up a stunning 40% among working-age people 18-64; and that the data is consistent across every player in the industry and the highest ever seen in the history of the business. Davison shared just how bad it really is when he said a one-in-200-year catastrophe would be a 10% increase in deaths of this age group so 40% is just unheard of. Most of the claims for death being filed are not classified as COVID-19 deaths.
During the same conference, Indiana's chief medical officer said the number of hospitalizations in the state is now higher than before the COVID-19 vaccine was introduced a year ago – a weekly count ending Nov. 8th had 195 reported COVID related deaths where most of these were elderly compared to 1,350 people from other causes. The president of the Indiana Hospital Association added that hospitals across the state are being flooded with patients experiencing many different conditions and noted the average person's health is now declining. The president confirmed the extraordinarily high death rate, and it was noted that the vast majority of ICU beds were occupied by people with other conditions than COVID-19.
What is responsible for the stunning 40% in deaths? Could it be one's health condition in decline over the stress of the COVID mandates and lockdowns, or perhaps delayed medical care? Could there be effects from the vaccine? The Governor of Indiana and the various state level experts did not have a clear answer; however, they were clear that the high number of deaths and hospitalizations followed a year after the vaccine rollout.
Dr. Robert Malone, an internationally recognized scientist/physician and original inventor of mRNA vaccination as a technology and the mRNA platform delivery technologies, including holding numerous patents in these fields with over 100 scientific publications and 12,000 citations, places him in the "outstanding" impact factor. The proven 30-year vaccinologist and inventor of the mRNA technology has recently become known for questioning the safety and bioethics of how the COVID-19 genetic vaccines were developed and forced upon the world.
Malone discovered many short-cuts, database issues, lies told in the developments of the Spike protein-based genetic vaccines; while advocating for drug repurposing and the rights of physicians, and finally the unethical mandates for administering experimental vaccines to adults and children by authoritarian governments being manipulated by large corporations (big pharma, big media, big tech) to such an extent that they no longer represent what is in the best interest of humanity. This once acclaimed doctor has been attacked, censored, and suspended permanently from Twitter for dissenting from reciting the government's narrative.
Governments, the CDC, FDA, and leading healthcare officials will not willingly relinquish their grip on power and will continue to weaponization of the pandemic and prolong the totalitarian measures to silence scientific opposition and silence political dissention. How much longer will the unvaccinated be the scapegoat for the extended pandemic? Will the unvaccinated ever be allowed back into society to work without this vaccination? Will we ever accept 'natural immunity' that provides up to 27 times the immunity against the virus than the vaccine? Will we push injections into young children who are not at risk of death but may be at greater risk from the vaccine? For now, the answer from the top is clear. President Biden on January 4th maintained that COVID-19 to be a pandemic of the unvaccinated.
One might hope that answers and culpability will take place once society looks back and realizes that the vaccines and mandates caused more damage across all spectrums of society, however it is unlikely anyone will be held accountable. One must consider whether the oppressive pandemic pendulum has swung too far never to swing back where our freedoms are peacefully reinstated. We must keep in mind that the mandates and lockdowns, Big Tech censorship, news media collaboration, and the fear-laden 'Mass Formation Psychosis' leading us down a path to a China-like Neo-Marxist society removes any notion that our civil liberties and democracy is preordained. We the people have a choice over collective self-annihilation.