Amid COVID-19, India's GDP to Contract by 9.0% in FY2020
India's gross domestic product (GDP) growth for fiscal year (FY) 2020 ending on 31 March 2021 is forecast to contract by 9.0% as the coronavirus disease (COVID-19) pandemic weighs heavily on economic activity and consumer sentiment in the country, according to a new report by the Asian Development Bank (ADB) released today.
In its Asian Development Outlook (ADO) 2020 Update, ADB forecasts a strong recovery for the economy in FY2021, with GDP to grow by 8.0% as mobility and business activities resume more widely.
"India imposed strict lockdown measures to contain the spread of the pandemic and this has had a severe impact on economic activity," said ADB Chief Economist Yasuyuki Sawada. "It is crucial that containment measures, such as robust testing, tracking, and ensuring treatment capacities, are implemented consistently and effectively to stop the spread of COVID-19 and provide a sustainable platform for the economy's recovery for the next fiscal year and beyond."
The growth outlook remains highly vulnerable to either a prolonged outbreak or a resurgence of cases, with the country now having one of the highest number of COVID-19 cases globally. Other downside risks include increasing public and private debt levels that could affect technology and infrastructure investment, as well as rising nonperforming loans caused by the pandemic that could further weaken the financial sector and its ability to support economic growth.
Government initiatives to address the pandemic, including the rural employment guarantee program and other social protection measures, will aid rural incomes protecting the vulnerable people, but private consumption may continue to suffer. Investment is also expected to contract as investors remain deterred by heightened risks and uncertainties. The fiscal deficit is expected to rise significantly in FY2020 as government revenues fall and expenditures rise.
The government also initiated reforms in response to the COVID-19 pandemic focusing on enhancing agriculture markets, upgrading industrial park infrastructure, and implementing the National Infrastructure Pipeline. These efforts will promote foreign investment, incentivize global supply chains to reallocate to India, and create manufacturing hubs across the country. Financial support to low-income groups and small businesses can also help revive the economy in a more inclusive way.
Inflation is expected to fall in the remainder of FY2020 to 4.5% with tamed food prices and decreased economic activity, and then further decline to 4.0% in FY2021. India's current account deficit is forecast to shrink to 0.3% of GDP this fiscal year, then widen to 0.6% of GDP in FY2021 with exports expected to recover as global growth rebounds.
3 Best MBA Programs in Europe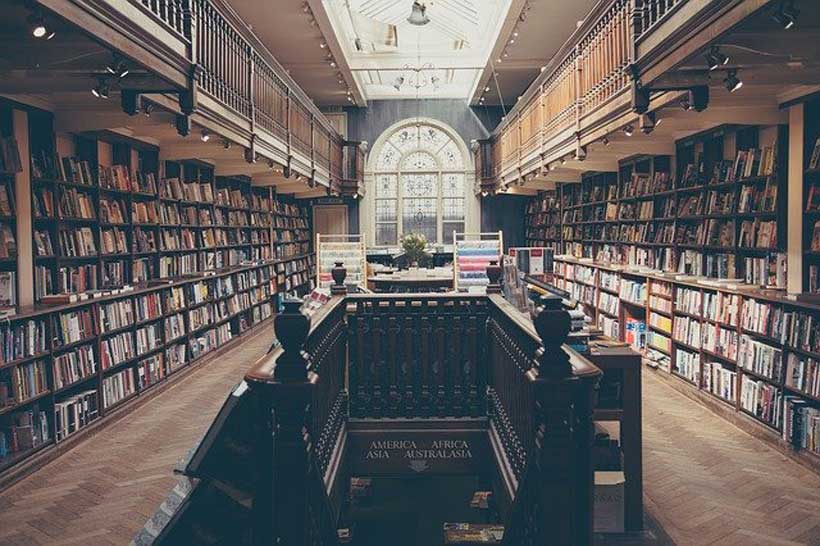 Master of Business Administration (starting now MBA) is one of the most popular programs in business management. MBA is a perfect choice for people who want to acquire the skills and abilities necessary for making optimal decisions in the most challenging business environments. Before applying for an MBA, a person should already have a degree, management experience, and an understanding of professional specificity.
Before applying to the MBA program, you should ensure that you:
have practical experience for an MBA to help you advance your business to the higher level of its existence;
are interested in organizing current and future business processes;
can perceive innovative and efficient management systems;
are focused on achieving top results.
We are sure, our reader, that you have all these features. Your goals are career growth, high income, and an effective business environment. You are ready to work on professional development and worldview enhancement.
What can we do for you? Suggest you several places where you can apply for the best MBA programs in Europe.
Imperial College Business School
Located in London, Imperial College Business School is truly an international place to proceed with the MBA program: around 90% of students come from different corners of the world. The school continually occupies the highest positions in the list of the best educational establishments in the world and Europe in particular.
Imperial College Business School offers four MBA programs. They are Full-Time MBA (one-year course duration), Weekend MBA (21 months course duration), Executive MBA (23 months course duration), and Global Online MBA (two-year course duration).
Depending on the program you choose, you will either study on campus or via the Hub. You will be able to work with professionals, dive into an immersive learning environment, interact with faculty and peers, and become a visionary leader.
If you have a job, Weekend MBA is for you: it allows combining studying and demanding jobs. If, at some point, you feel that you do not have time to complete the assignment, visit services such as EssayPro, where you can get professional help from essay writers while finding an MBA specialist.
If you can't move to London, the Global Online MBA program is for you.
The cheapest program is the Global Online MBA; it will cost you £37,600. The most expensive program is the Executive MBA; it will cost you £60,500. But be sure they are worth their money.
Saïd Business School
This school is a branch of the oldest European university of Oxford and another excellent place for international students. In 2018, it won the international award in the 'Education Futurist' category. It also constantly receives the highest ranks in the global and European lists of the best schools.
To help you in advancing your business and leadership skills, Saïd Business School offers three comprehensive MBA programs.
The first one is a one-year Oxford MBA. It will cost you £59,490, but, for this sum, you will meet thorough leaders, enhance your knowledge at the immersive educational place, dive into diverse international student group, and receive the opportunity to have various career perspectives.
The second one is a 21-month Oxford Executive MBA. This part-time program will cost you £87,000. What will you have for this money? You will participate in the global exchange of ideas and knowledge sustained in the best Oxford traditions. Also, various international perspectives will help you become an effective leader who can analyze and deal with global businesses' challenges. Besides, your company will have access to global business networks.
The third program is a two-year Oxford 1+1 MBA. During the first year of your study, you will receive a Master's degree. During the second year, you will broaden your knowledge and enhance your skills. The school also offers access to development resources, which are very useful in your future career.
Besides, Saïd Business School ensures that all students have an opportunity to receive scholarships and fundings. Here you can learn more about their requirements.
INSEAD
It is a European business school with campuses in different countries such as France, Singapore, and Abu Dhabi. Maybe the next fact will interest you more: recently, INSEAD has entered San Francisco (however, it is temporarily closed because of COVID-19).
Before we mention MBA programs, you should know that INSEAD does not accept transfer credits from other schools. Now, to the main part.
Master in Business Administration is a 10-month program that welcomes students of 88 nationalities. Rigorously selected professors will inspire their students and share different intricacies of the business world. After the program, nine out of ten students find a job three months after studying.
Global Executive MBA requires a full commitment during 12 weeks of campus work and 10-12 hours of homework per week. It is a very intensive program, and it can be a challenge to people who decided to study some time after colleges or universities. However, it is worth time and effort. You will learn from global international experience and find an authentic leadership style.
Give it a try!
The Netherlands is well prepared to reduce CO2 emissions
The Netherlands is taking a well-balanced approach to its plans for a rapid transition to a carbon-neutral economy that will support strong growth and energy security, according to a new energy policy review by the International Energy Agency.
To drive this ambitious shift, the Netherlands has focused its energy and climate policy on cutting greenhouse emissions, with targets to reduce emissions by 49% by 2030 and by 95% by 2050 from 1990 levels. In June 2019, it adopted a national Climate Agreement that was developed through a process involving diverse groups from across Dutch society that worked together to define policies and measures aimed at achieving these targets.
"The Netherlands' Climate Agreement shows broad social and political commitment to its energy transition and serves as an excellent example of how collaborative policy-making can lay the framework for ambitious targets," said Dr Fatih Birol, the IEA's Executive Director. "The IEA looks forward to supporting the government as it implements its plans."
The Netherlands faces notable challenges, the IEA policy review highlights, since its economy remains heavily reliant on fossil fuels and has a concentration of energy- and emission-intensive industries. The IEA report welcomes the steps the government is taking to address these challenges. These include the introduction of carbon pricing for industrial emissions and a competitive subsidy programme that supports a wide variety of emission reduction technologies. It also applauds the government's leadership in supporting electric vehicles through incentives to purchase them and significant investments in charging infrastructure.
"I congratulate the Netherlands for developing a broad policy framework with robust measures to drive emission reductions in all sectors," Dr Birol said. "The balance of ambitious targets and competitive support measures will help drive a cost-effective energy transition."
The IEA report highlights new energy security challenges the Netherlands is facing. In line with its climate targets and in response to safety concerns over earthquakes caused by natural gas production, the government plans to end production from the Groningen gas field by mid-2022. Gas from Groningen covers a large share of the Netherlands' heating and industrial energy demand and is a key source of regional gas supply.
The government is taking firm measures to reduce natural gas demand, both domestically and in cooperation with neighbouring countries. At the same time, it is taking a leading role in developing a market for low-carbon hydrogen to partly replace natural gas and drive emission reductions in hard-to-decarbonise sectors like industry and heavy transportation. This is complemented by support for carbon capture and storage, which is also aimed at lowering industrial emissions.
"The Netherlands has a clear vision for reducing its dependence on natural gas while protecting energy security," Dr Birol said. "In addition, its commendable leadership on low-carbon hydrogen will help drive cost reductions that are needed for this important technology to play a key role in accelerating clean energy transitions around the world."
Day-to-Day Items That Can Now Be Made Using Organic Materials Only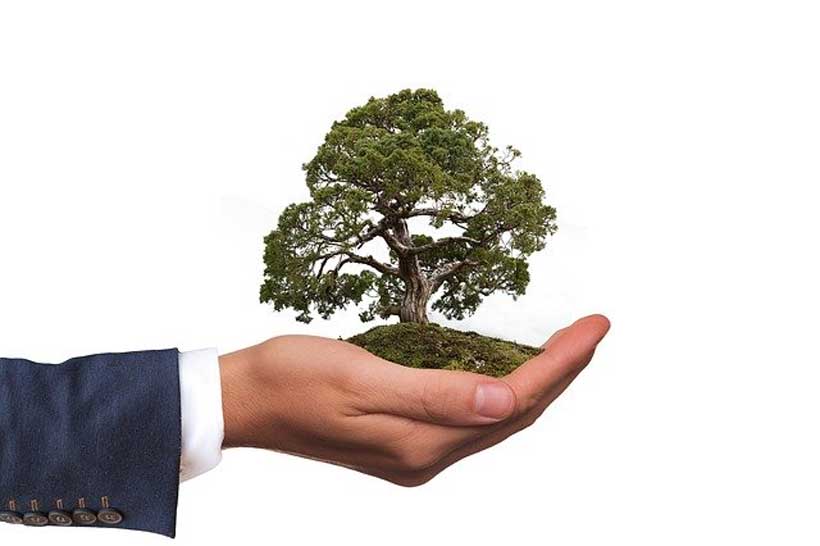 According to Pew Research, three-quarters of Americans are concerned about helping improve the environment.
Unfortunately, only one in every five Americans is willing to make an effort to change the negative impacts on the environment. A key reason why this happens is that many people have no idea where to start when it comes to saving mother earth.
But did you know that you can be a hero just by substituting some of the essential items you use every day with eco-friendly products?
If you're in doubt, here are a few everyday items that you can substitute with their readily available eco-friendly alternatives.
1. Reusable Grocery Bags
Every year, an estimated one trillion plastic bags are used globally. Most of these bags end up in landfills, where they take forever to degrade.
The use of recyclable shopping bags can reduce plastic waste without any inconvenience on your part.
Unlike bags made of plastics, recyclable shopping bags decay faster due to their natural materials. Being reusable also means that they last longer, which allows you to save money while saving the planet.
2. Eco-friendly Blankets
A comfortable blanket that also eases your ecological footprint worries will definitely give you a restful sleep. Blankets made from recyclable materials are environmentally friendly as they leave less synthetic fillings on the environment.
A eucalyptus blanket is an excellent example of an eco-friendly blanket. These blankets are soft and subtle as they are made from a poly microfiber eucalyptus fabric. Unlike traditional beddings, these eco-friendly blankets keep 50 plastic bottles away from landfills, which is much better for our environment.
3. Recyclable Straws
Americans use around 500 million plastic straws daily, which could fill over 125 million school buses.
Plastic straws are made from polypropylene, a dangerous chemical that affects our estrogen levels. The disposal of these plastic straws also introduces a lot of plastic waste into the environment.
But you can now substitute your plastic straws with reusable stainless steel straws. We also have biodegradable straws in the market made from bamboo sticks, coconut leaves, cane stems, or paper.
4. Organic Sanitary Towels
Organic sanitary pads are gaining popularity as they have fewer dyes and additives. They are also safer for the environment.
Most of the modern sanitary pads are manufactured from plastics or their derivatives. Many women complain that the perfumes and dyes often used on these pads irritate their sensitive skin. This has seen many ladies turn to organic pads.
Most organic sanitary towels are made of cotton cloth or other biodegradable materials. Others have a plant-based top material made of wood, bamboo, jute palp, or banana. This makes them free from plastics, chemical dyes, and additives. The organic sanitary towels are also more comfortable, sustainable, and eco-friendly. Since they are also compostable, their use reduces the accumulation of plastic waste on our planet.
The above four products are just a few examples of eco-friendly alternatives that you can use in place of everyday products. If you haven't started saving our planet, now would be a good time to start!