10 years to restore our planet. 10 actions that count
Against a backdrop of environmental crisis, the UN Decade on Ecosystem Restoration is a chance to revive the natural world that supports us all. A decade may sound like a long time. But scientists say that these next ten years will count most in the fight to avert climate change and the loss of millions of species. Here are ten actions in the strategy of the UN Decade that can build a #GenerationRestoration.
Empower a global movement
The UN Decade aims to stop and reverse the destruction and degradation of billions of hectares of ecosystems. It is a daunting task, made more complicated by the diversity of ecosystems and the threats they are facing: from lush forests threatened by wildfires to agricultural soils so eroded that they may only carry a few more years of harvests. No single entity can steer the course in this endeavour. The UN Decade thus connects and empowers the actions of the many. Groups and individuals can get informed about restoration opportunities in their area, joining initiatives already underway, or start their own.
Invest in restoration
Restoration takes resources. Organizations driving activities on the ground are often underfunded and face financial insecurity. While the benefits of restoration far outweigh the costs, it can only happen with long-term financing. Governments, international lenders, development agencies, the private sector and individuals will have to ramp up their support.
Set the right incentives
In the long-term, healthier ecosystems can produce bigger harvests, more secure incomes and a healthier environment. But caring for nature can also mean foregoing some of the financial gains of less sustainable practices. There are ways to change this by incentivizing restoration activities and reducing subsidies that finance harmful practices, in the agriculture and fishing industries, for example.
Celebrate leadership
Over the past years, we have witnessed incredible momentum around restoration. Campaigns to plant trillions of trees have captured the imagination of many communities. Under the Bonn Challenge, more than 60 countries have committed to bringing 350 million hectares of forest landscapes back to life. Indigenous peoples have acted as defenders of their ecosystems for generations. The UN Decade will celebrate leadership and encourage others to step up.
Shift behaviours
Deforestation, the depletion of fish stocks and the degradation of agricultural soils are all caused by global consumption patterns. The UN Decade will work with all partners to identify and encourage restoration-friendly consumption. This can range from changes in diets to promoting restoration-based products.
Invest in research
Restoration is complex. Practices that work in one ecosystem may have adverse impacts in another. As the climate changes, new uncertainties arise. Returning to a former state may not be desirable as hotter temperatures or shifting rainfall call for more resilient plants and crops. Scientific understanding of how to restore and adapt ecosystems is still developing. Considerable investments are needed to identify the best practices to restore our planet – one plot at a time.
Build capacity
Thousands of conservation and restoration initiatives are already underway. The UN Decade will be fuelled by their vision, expertise and dedication. However, practitioners often face barriers that keep them from taking their projects to scale. Other critical sectors, such as finance, require more data and insights to make informed decisions. The UN Decade's strategy seeks to build the capacity of marginalized groups that stand to lose most from the destruction of ecosystems – such as indigenous peoples, women and youth to take an active role in restoration.
Celebrate a culture of restoration
The power to revive our environment does not lie only with governments, experts and practitioners alone. Healing the planet is a cultural challenge. The UN Decade's strategy therefore calls on artists, storytellers, producers, musicians and connectors to join the #GenerationRestoration.
Build up the next generation
Youth and future generations are most impacted by the current rapid destruction of ecosystems – they also stand to benefit the most from a restoration economy. The UN Decade's strategy links the wellbeing of youth and the goals of restoration. Education for restoration will turn today's children into ecosystem ambassadors and provide skills for sustainable jobs.
Listen and learn
We would like to hear from you. Take a quick survey to help us learn more about you and how you want to be involved.
Deadly flooding, heatwaves in Europe, highlight urgency of climate action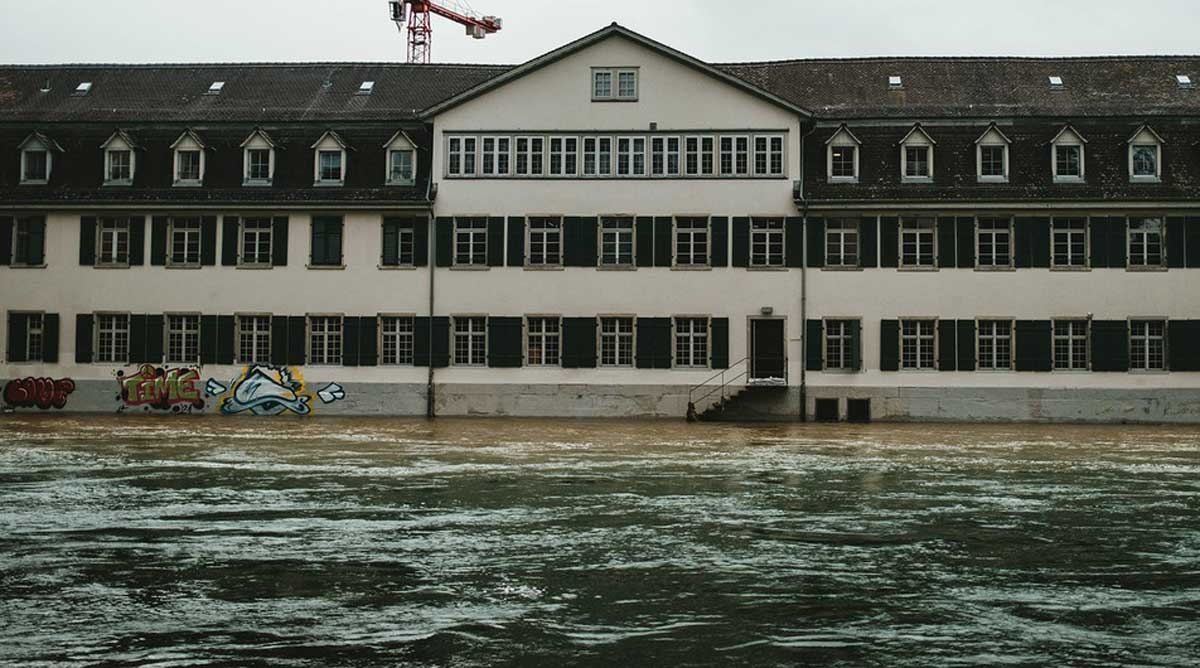 Heavy rainfall that has triggered deadly and catastrophic flooding in several western European countries, is just the latest indicator that all nations need to do more to hold back climate change-induced disasters, the World Meteorological Organization (WMO) said on Friday.
The agency said that countries including Belgium, Germany, Luxembourg and the Netherlands had received up to two months' rain in two days from 14 to 15 July, on ground that was "already near saturation".
Photos taken at the scene of some of the worst water surges and landslides show huge, gaping holes where earth and buildings had stood until mid-week, after media reports pointed to well over 100 confirmed fatalities in Germany and Belgium on Friday morning, with an unknown number still missing across vast areas.
"We've seen images of houses being…swept away, it's really, really devastating", said WMO spokesperson Clare Nullis adding that that the disaster had overwhelmed some of the prevention measures put in place by the affected developed countries.
In a statement issued by his Spokesperson, the UN Secretary-General António Guterres, said he was saddened by the loss of life and destruction of property. "He extends his condolences and solidarity to the families of the victims and to the Governments and people of the affected countries."
The UN chief said the UN stood ready to contribute to ongoing rescue and assistance efforts, if necessary.
"Europe on the whole is prepared, but you know, when you get extreme events, such as what we've seen – two months' worth of rainfall in two days – it's very, very difficult to cope," added Ms. Nullis, before describing scenes of "utter devastation" in Germany's southwestern Rhineland-Palatinate state, which is bordered by France, Belgium and Luxembourg.
Highlighting typical preparedness measures, the WMO official noted In Switzerland's national meteorological service, MeteoSwiss, had a smartphone application which regularly issued alerts about critical high-water levels.
The highest flood warning is in place at popular tourist and camping locations including lakes Biel, Thun and the Vierwaldstattersee, with alerts also in place for Lake Brienz, the Rhine near Basel, and Lake Zurich.
Dry and hot up north
In contrast to the wet conditions, parts of Scandinavia continue to endure scorching temperatures, while smoke plumes from Siberia have affected air quality across the international dateline in Alaska. Unprecedented heat in western north America has also triggered devastating wildfires in recent weeks.
Among the Scandinavian countries enduring a lasting heatwave, the southern Finnish town of Kouvola Anjala, has seen 27 consecutive days with temperatures above 25C. "This is Finland, you know, it's not Spain, it's not north Africa,", Ms. Nullis emphasised to journalists in Geneva.
"Certainly, when you see the images we've seen in Germany, Belgium and the Netherlands this week it's shocking, but under climate change scenarios, we are going to see more extreme events in particular extreme heat," the WMO official added.
Troubled waters
Concerns persist about rising sea temperatures in high northern latitudes, too, Ms. Nullis said, describing the Gulf of Finland in the Baltic Sea at a "record" high, "up to 26.6C on 14 July", making it the warmest recorded water temperature since records began some 20 years ago.
Echoing a call by UN Secretary-General António Guterres to all countries to do more to avoid a climate catastrophe linked to rising emissions and temperatures, Ms. Nullis urged action, ahead of this year's UN climate conference, known as COP26, in Glasgow, in November.
South Africa Invests in Biodiversity to Promote Rural Development and Conservation
South Africa is stepping up investment for its wildlife and biodiversity sectors thanks to a grant of $8.9 million from the Global Environment Facility (GEF). The Catalyzing Financing and Capacity for the Biodiversity Economy Around Protected Areas Project aims to enhance South Africa's stewardship of its rich biodiversity and expand the benefits of protected areas for local communities. It will also help address high unemployment and limited livelihoods options in and around protected areas as well as inequality in rural economies.
The project supports South Africa's efforts to foster the unrealized potential of its wildlife and biodiversity sectors as drivers for economic growth, including through expanding conservation areas and mitigating threats to protected areas and conservation objectives.
It puts into action South Africa's biodiversity economy node concept, which identifies certain areas within the country as containing both high-value biodiversity and opportunities for economic development. The project will target activities in three biodiversity economy nodes: (i) the Greater Addo to Amathole node in the Eastern Cape Province, (ii) the Greater Kruger-Limpopo node in Limpopo Province, and (iii) the Greater-iSimangaliso node in KwaZulu-Natal Province.
"The biodiversity economy is central to South Africa's tourism industry and building the resilience of communities to climate change. Empowering communities to invest in the biodiversity economy will create jobs, promote biodiversity stewardship and stimulate rural development in a climate-smart way," said Marie Françoise Marie Nelly, World Bank Country Director for South Africa, Botswana, Eswatini, Lesotho, and Namibia.
Project activities include providing training, mentorship, and capital to micro, small, and medium enterprises (MSMEs); expanding the area of land under protected status through South Africa's land stewardship program; and facilitating knowledge exchange to support expansion of the biodiversity economy across the country based on lessons learned from the three nodes.
The project is aligned with South Africa's National Development Plan 2030 and its National Biodiversity Strategy and Action Plan 2015-2025, both of which identify the wildlife economy as an important sector for job creation and economic growth. It also supports South Africa's climate change objectives and Nationally Determined Contribution to the Paris Climate Agreement. The project's focus on inclusive job creation and economic growth through the development of MSMEs, integrated value chains, and entrepreneurship is also fully aligned with a draft World Bank Group Country Partnership Framework for South Africa.
About the Global Environment Facility
The Global Environment Facility (GEF) was established 30 years ago on the eve of the Rio Earth Summit to tackle our planet's most pressing environmental problems. Since then, it has provided more than $21.5 billion in grants and mobilized an additional $117 billion in co-financing for more than 5,000 projects and programs. The GEF is the largest multilateral trust fund focused on enabling developing countries to invest in nature and supports the implementation of major international environmental conventions including on biodiversity, climate change, chemicals, and desertification. It brings together 184 member governments in addition to civil society, international organization, and private sector partners. Through its Small Grants Programme, the GEF has provided support to more than 25,000 civil society and community initiatives in 135 countries.
Time running out for countries on climate crisis front line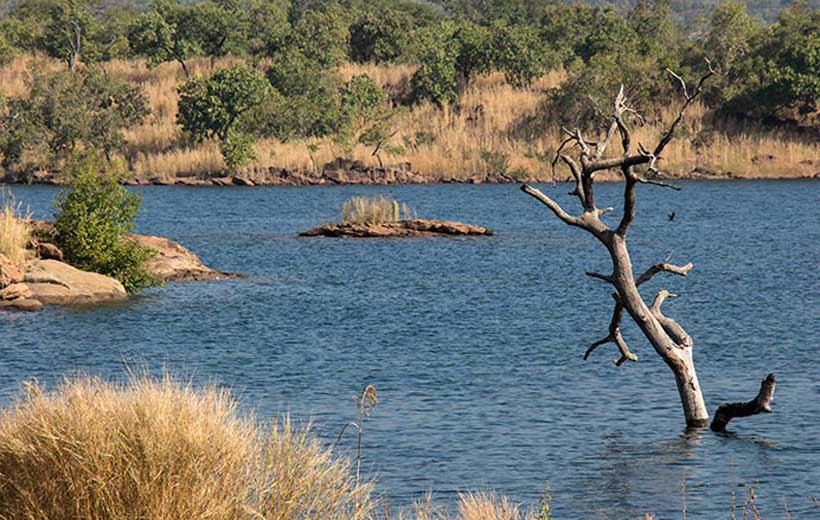 The world's running out of time to limit global temperature rise to below two degrees Celsius, a matter of life or death for climate vulnerable countries on the front line of the crisis, the UN Secretary General reiterated on Thursday.
Speaking to the first Climate Vulnerable Finance Summit of 48 nations systemically exposed to climate related disasters, António Guterres said they needed reassurance that financial and technical support will be forthcoming.
"To rebuild trust, developed countries must clarify now, how they will effectively deliver $100 billion dollars in climate finance annually to the developing world, as was promised over a decade ago", he said.
The UN chief said that to get the "world back on its feet", restore cooperation between governments and recover from the pandemic in a climate resilient way, the most vulnerable countries had to be properly supported.
Risk of calamity
Mr. Guterres asked for a clear plan to reach established climate finance goals by 2025, something he promised to emphasize to the G20 finance ministers at their upcoming meeting this week.
He added that the development finance institutions play a big role supporting countries in the short-term, and they will either facilitate low carbon, climate-resilient recovery, or it will entrench them in high carbon, business-as-usual, fossil fuel-intensive investments. "We cannot let this happen", he said.
The Secretary-General reminded that the climate impacts we are seeing today – currently at 1.2 degrees above pre-industrial levels – give the world a glimpse of what lies ahead: prolonged droughts, extreme and intensified weather events and 'horrific flooding'.
"Science has long warned that we need to limit temperature rise to 1.5 degrees. Beyond that, we risk calamity… Limiting global temperature rise is a matter of survival for climate vulnerable countries", he emphasized.
More adaptation
The UN chief highlighted that only 21% of the climate finance goes towards adaptation and resilience, and there should be a balanced allocation for both adaptation and mitigation.
Current adaptation costs for developing countries are $70 billion dollars a year, and this could rise to as much as $300 billion dollars a year by 2030, he warned.
"I am calling for 50 percent of climate finance globally from developed countries and multilateral development banks to be allocated to adaptation and resilience in developing countries. And we must make access to climate finance easier and faster".
Invest to save thousands of lives: WMO report
The UN chief also welcomed on Thursday a new report from the World Meteorological Organization (WMO) which reveals that an estimated 23,000 lives per year could be saved – with potential benefits of at least $162 billion per year – through improving weather forecasts, early warning systems, and climate information, known as hydromet.
In a video message to mark the publication of the first Hydromet Gap Report,, the Secretary-General said that these services were essential for building resilience in the face of climate change.
Mr. Guterres called once more for a breakthrough on adaptation and resilience in 2021, with significant increases in the volume and predictability of adaptation finance.
He noted that Small Island Developing States and Least Developed Countries where large gaps remain in basic weather data, would benefit the most.
"These affect the quality of forecasts everywhere, particularly in the critical weeks and days when anticipatory actions are most needed", he said.
According to WMO, investments in multi-hazard early warning systems create benefits worth at least ten times their costs and are vital to building resilience to extreme weather.
Currently, only 40 percent of countries have effective warning systems in place.