The global market of advanced electromechanical technologies
In 2019, the last year for which we have complete data, the global industry of transformers and similar technology was estimated to be worth 60 billion U.S. dollars.
The world of the future will be increasingly electrified and energy, in particular – anyway abundant – will be used ever more economically, rationally and selectively.
Here the companies operating in this sector will work more in the future: not only tools and devices that use electricity, but smart machines that save and control electricity, thus protecting the environment and also mankind.
A double function in the same device that is not found in other types of energy and technologies of motion and industrial processing.
Electricity – often naively praised by Futurists – will be the real energy of the future: in 2050 global demand for electricity will be 38,700 terawatts per hour, about 30% higher than the levels reached in 2006.
A terawatt is equivalent to 1,012 watts. A watt is equal to one joule per second, but a joule is equal to the energy transferred to or the work done on an object when a force of one newton acts on that object in the direction of the force's motion through a distance of one metre.
Finally, the newton is the force needed to accelerate one kilogram of mass at the rate of one metre per second squared in the direction of the applied force.
Here are some memories of physics studied at high school that give us an idea of how wide, universal, rational and efficient the current electromechanical technology is.
And how it is by far the cleanest, most useful and reasonable technology. Certainly there is the parallel theme of energy sources, but the important aspect – at least for the time being – is that the "source" is quickly converted into electrical energy.
In Italy, also due to the particular conditions related to the Covid-19 pandemic, electricity consumption has decreased by 13%, but renewable sources of electricity have already exceeded 50%, while oil demand has fallen by 30% (and this will be the main driver of the Middle East geopolitical transformations) and the one for methane – a clean but non-renewable energy – by 18%.
It should be noted that electricity imports have plunged by 70%, due to a drop in markets and to greater and more efficient use, with a 7% increase in renewable energy imports.
Not considering the unpredictable pandemic cycles, electricity – its cycles, its prices and its technologies – is increasingly at the core of energy markets, while the consumption of non-renewable sources, linked to a sometimes still 19thcentury-style factory system – currently archaic and often even uneconomic -is declining structurally.
This holds true for the West, but also for the so-called Third World which, thanks to cutting-edge electromechanical technologies, could avoid the "Manchesterian" and maximum energy-dissipating phase that the West has experienced since the second half of the 19thcentury almost to date.
Hence the current but, above all, future increase in the size of the market for transformers and the other electrical energy production/processing systems.
From the so-called Pacinotti ring, discovered near Piazza dei Miracoli in Pisa, to current technologies, the rate of growth in the energy efficiency of electrical systems has been over 34% for every decade since 1950.
Compared to the other sectors, this is a truly remarkable result: the efficiency of non-renewable energy has grown, on average, by 14%, while that of non-electric renewables has risen by 16% per decade.
With a level of investment in the oil sector that, considering only technology, is incomparably higher than the rate of investment recorded for R&D in the electromechanical sector since 1950.
For some time, however, investment in renewables has been larger than investment in non-renewable energies, with a rate of development of new technologies that is higher in countries characterised by more recent or lower industrialisation. This is not strange. The particular conditions in developing countries have led all local governments to make careful assessments of environmental, energy, social and fiscal risks.
We will therefore overcome the old colonialist and now unreal idea of a developing world that opposes the West, competes downwards with standard costs or even becomes only a burden for the post-industrial West – an archaic Cold War concept that is no longer grounded scientifically.
In this case, the relationship between electricity, its production and its application to economic and social development will be pivotal.
Innovations in production mechanisms -far beyond the old Toyota system and the most modern "island" processing – will only and inevitably be possible by using electricity, which is the most "plastic" of energy systems and, above all, it is valid for both production and communication, social, service and non-directly productive activities.
You can still use oil to run a factory – stuff for suicide entrepreneurs – but it would be ridiculous to still use it to light houses up.
Electricity, as it is, also applies to factories and hospitals, cars and trains, as well as TV sets and computers.
Hence maximum energy flexibility but, above all, the possibility of using the same basic technologies also in very different sectors.
For shunt electrical reactors, which are essential in the electromechanical market of the future, a 6.1% Compound Annual Growth Rate (CAGR)is expected to be recorded between 2020 and 2025.
Hence fast increase in the efficiency of electrical systems and strong need to protect networks from unexpected voltage peaks, as well as complexity of the new motion transmission systems and, finally, their easy continuous control.
Everything suggests that this market will keep on developing strongly even after the above mentioned five-year period.
According to 2019 data, the reactor market is worth 2.9 billion U.S. dollars.
The drivers of this sector are, first of all, the stable growth of the electricity market, the users' very strong demand for greater system efficiency, but also the structural need to reduce losses in transmission systems or in Transmission-Distribution (T&D) systems, as well as in grid technology and in the various production-use-control systems for renewables.
There is also the expansion of investment (and of the market itself) in smart grids. This will be central in post-Covid-19 economies.
They are electricity grids equipped with smart sensors that collect information in real time, thus optimising energy distribution, often very considerably.
There has already been investment in smart grids alone to the tune of 200 billion U.S. dollars, at least until this year and as from 2016, of which 80 billion U.S. dollars in the EU alone, especially in the transmission sector, but most of the R&D funds will be shared between the United States and China.
Obviously besides smart grids and their efficiency, the issue of installation costs is being much studied.
This will be decisive for the deployment of these networks in Small and Medium Enterprises (SMEs).
As to the distribution of nuclear reactors – another key, but forgotten issue of electromechanics, which is not at all an "outdated" technology, but always (obviously) to be perfected and controlled, precisely with our smart networks and the above described electromechanical systems – we know that the United States still has 95 of them still in operation, France 57 – a legacy of De Gaulle's foresight – China 47, Spain 7 and Germany 7.
Italy has nothing, of course. We entrusted the main energy choices of our time to a popular referendum, full of hidden funding.
As Gòmez Dàvila said, "people do not elect those who take care of them, but those who dope them".
The robotics market is also in a phase of great changes.
It is expected that in 2025 the global market for industrial robots will be worth 209.38 billion U.S. dollars.
Just to give an example of the growth rate recorded in the sector, the year before forecasts pointed to 165.26 trillion U.S. dollars.
In 2019 the world market for robotics was worth 62.75 billion U.S. dollars, with a huge CAGR for our times of low profit, i.e. 13.5% from 2020 to 2027.
In the Czech language robot means "hard work", but it derives from an old Slavic root, rabota,which means "slavery" (etymology is always very useful) and robotics was born as the creation of automata that imitate-replace human work.
Just as Artificial Intelligence – another function with a very high electromechanical impact – was born to make a machine imitate human thought. It is not so, in fact, but this is what appears to users.
We could say this is an "analog" idea of the man-machine relationship, while I foresee that, in a short while, we will be able to imagine a "digital" connection between man, work and machine – just to use again the metaphor of electrical communication.
In other words, robots will most likely not imitate human work in its traditional forms, but will create their own autonomous working systems, outside the old factory system or the working mechanisms that Marxism considered "alienating", i.e. the transfer of energy and the "living" ideas of human work into the "dead" product.
As a basic idea, robots were born from a Czech Cubist painter. No wonder.
Probably we should still tell the story of how much contemporary art has influenced technology – also and above all in the myth of automation.
Just think here about ferro fluids and their compositions inside a magnetic field…the true birth of optical art…but we will talk about this later on.
Robotics was born in the 1960s as a project, but later as an industrial reality and finally as a system for perfecting human tasks and functions- at the time, above all, with regard to time, but currently in relation to the form and function of the product, besides the social connection it implies.
While the old factory system implies the mechanism of fragmented and divided work, linked to the production chain, the robot's new activity implies – in perspective – the use of labour force for command-control functions and not for the direct processing of the finished product.
There is the risk that in the future – as Nobel Prize winner Mike Spence and Barack Obama's economist Jason Furman said – the Fourth Industrial Revolution, which immediately takes over not only production, but also people's daily lives (the use of apps, banks, etc.) may quickly make society so unequal that it will no longer permit normal democratic representation and the very survival of the poor walks of society.
Revolution 4.0 and globalisation can become a toxic mix for modern societies, a mix that could lead them to forget not only Pellizza da Volpedo's Fourth Estate, but also the sacred Principles of the 1789 French Revolution.
Anot very recent – albeit very lucid – study by McKinsey's Global Institute comes to our help. It analyses the impact of labour automation on 46 countries, which account for 80% of the workforce, and also on 2,000 widespread work tasks and functions. McKinsey's finding is that the parts of work that can be fully automated would be even less than 5%.
In cauda venenum, however, 60% of occupations is made up of activities that can be automated, possibly only partially.
This is the real robotics market for Small and Medium Enterprises, not the "cubist" myth of completely replacing human labour in large companies.
In the development of robotics, however, what will really make the difference will be hardware which, in the future, will be three times the investment in software and eight times the size of financing in services.
As is well-known, low-wage and low-skilled jobs are the most liable to robotization. Hence how can these people be supported?
Obviously with electronic systems, as well as with AI to retrain them for new tasks and functions – supported in any case by modern energy networks fit for purpose.
It was Ernesto Rossi – unforgettable liberal economist, pupil and friend of Einaudi – who invented the so-called Cassa Integrazione Guadagni (the Redundancy Fund)ex novo.
Not an unworthy pourboire, but real support, while workers were being trained in new factory technologies.
In Ernesto Rossi's time, the technological cycles lasted about ten years. Currently, depending on the sector, they last at most two years. This is the real problem, which must be solved with the same imagination as Ernesto Rossi's.
Incidentally, instead of talking about bonuses, this would have been necessary not two years, but five years ago.
And here society is really changing: shortly Amazon could make its Amazon Go technology available, so that retailing will be possible only for very few shops.
The Ford F delivery van now includes a single robot carrying packages from the vehicle to the recipient's door.
ABB has already installed over 400,000 industrial robots which, according to the best calculations, are supposed to replace further 400,000 workers.
In the near future there will be the robotic barmen, the "smart" cafeterias, but obviously the bartenders of some hotels downtown will always have their loyal clients.
Here we are talking about the low profile of service and quality.
Hence does Pellizza da Volpedo's Fourth Estate no longer work? We will see in the future. Who repairs, updates, cleans, arranges and organises robots? We will not completely absorb the current workforce expelled from the old Manchesterian and Fordist assembly lines, but much will be possible.
Considering the very low – almost irrational – interest rates and the large mature sectors of the economy, with very low value added for workers with repetitive tasks, as well as a brand new mass of patents in AI (and in electromechanical technologies), it is quite obvious that venture capital goes directly to automation.
The jobs in essential sectors that can now be automated are 50 million in the whole Western world, with a currently incalculable share also in developing countries.
The planned wage cut could be worth 1.5 trillion U.S. dollars. So much for State incentives – here capital is quickly heading to automation and hence to the smart and technologically safe electrification of networks, including transformers, shunts, smart grids and smart electrical sensors.
Cybersecurity depends on the user
Businesses and pharmaceutical companies have become prime targets for cyber criminals. For many employees switching to work from home has made them more vulnerable to cyber attacks. Amid the continuing coronavirus pandemic the focus is shifting on digital hygiene and training. These are top issues outlined by the participants of a round table which  took place at TASS Press Center under the title "Cybersecurity: new threats and protection against them".
At present, a large number of high-tech medical equipment is connected to the Internet. Given that medical institutions are not used to new threats, they often fall prey to cyber criminals. At times, hospitals have to pay ransom in order to restart the equipment vital for patients' lives. The participants in the round table cited yet more tragic cases when the ambulance equipment glitch forced the driver to head for other hospitals, which means that patients in critical condition may not make it there.
Cyber threats have been haunting not only the medical industry. President of Check Point Software Technologies in Russia and CIS Vasily Diaghilev has singled out 3 key challenges in the new reality. Firstly, the decision-taking time limit has shortened considerably, — the market proved unprepared for this (unlike in the past, when months were given to elaborate decisions on cyber security, now a mere days are given to do so). Secondly, the criminal groups which had to go online as well, were provided with new financing to "work" in the cyber sphere. Thirdly, user vulnerability went up due to a wide variety of hacking methods.
Alexei Novikov, Director of Security at Positive Technologies, disagrees with such a view. The transition to online work has increased the number of vulnerabilities making it possible for the criminals to find new loops. Hence cyber security has come to depend on the competence of particular individuals. Earlier, information security was guaranteed "along the perimeter of corporate network". Now, when practically everyone is working from home, family members have got access to the data too. In addition, employees often connect their personal "smart devices" of the Internet of things to their corporate networks.
Experts who took part in the round table provided specific recommendations as to how to boost digital security. Founder and General Director of Zecurion Alexei Raevsky warned companies which are not supposed to store loads of data against doing so. Alexei Raevsky described all the data (for example, for electronic passes), which they collect on a regular basis in the conditions of a quarantine, as a "time bomb". Vasily Diaghilev has urged individuals to refrain from using (and called on companies to impose restrictions on this practice on a mandatory basis) corporate passwords on external servers, in addition, he recommended coding corporate data, and in order to secure protection against destructive files, he advises to switch to the safe pdf-format in paperwork. "Info security should enter mass market as a taxi – a kind of digital security outsourcing", — Lev Matveev, Chairman of the Board of "SearchInfoorm", member of the Association of Software Manufacturers "Russoft", says. Besides, he recommended including VPN-apps and services into public (free) WiFi-networks.
From our partner International Affairs
Top 10 Emerging Technologies to Watch in 2020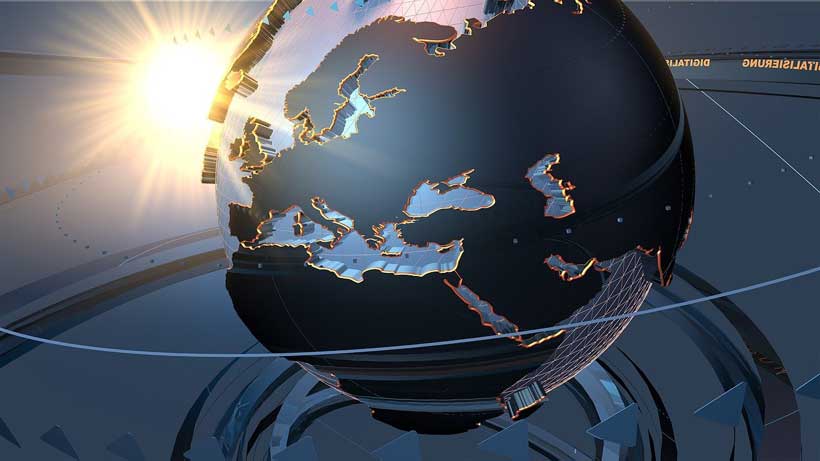 From virtual patients to pain-free needles, synthesizing whole-genomes, and digital medicine, these top 10 emerging technologies are transforming our post-COVID-19 lives. An international steering group of experts singled out these and other emerging technologies as the ones most likely to impact the world in the next three to five years.
For example, a Swiss group was able to synthesize the entire COVID-19 genome by reproducing the genetic sequence uploaded by Chinese scientists. They were essentially teleporting the virus into their laboratory for study without waiting for physical samples. The ability to write our genome will inevitably help doctors to cure genetic diseases.
As we now move to clinical trials of a COVID-19 vaccine, virtual patients, instead of living humans, could help identify successful vaccine candidates, reduce costs, and speed up research. It would also prevent the testing of imperfect vaccine candidates on living volunteers.
While the outbreak unfolded, dozens of medical apps and bots were developed, expanding the digital medicine landscape. These apps could detect depression and provided counselling. Bots answered over 200 million inquiries about COVID symptoms and treatments. COVID-19 will continue to shape our lives, and these emerging technologies could fill the gaps created by the pandemic.
The list also includes new technologies that can help combat climate change by tackling major polluting industries. These new green technologies include innovative planes, new concrete formulations and using sunlight to power refineries.
Top 10 technologies to make the list are:
Virtual Patients
Virtual patients, instead of living humans, could make vaccine trials quicker and inexpensive. This technology would significantly reduce the number of human subjects needed for experimentation.
Microneedles for Painless Injections and Tests
These tiny needles promise pain-free injections and blood testing. Microneedles do not touch nerve endings. Since the process does not need costly equipment or a lot of training, they can be used in areas that do not normally receive cutting-edge medical technologies.
Whole-Genome Synthesis
Whole-genome synthesizing will transform cell engineering. The ability to write our genome will inevitably help doctors to cure genetic diseases.
Digital Medicine
Digital medicine is a collection of apps that detect and monitor the mental and physical health of patients. These apps and bots can enhance traditional medicine and provide support to patients with limited access to healthcare.
Electric Aviation
Electric propulsion motors would eliminate direct carbon emissions. This technology could also reduce fuel costs by up to 90%, maintenance by up to 50% and noise by nearly 70%. Currently, about 170 electric airplane projects are underway.
Lower-Carbon Cement
Concrete, the most widely used human-made material, shapes much of our built world. If cement production were a country, it would be the third-largest emitter after China and the US. Researchers are working on lower-carbon approaches by changing the recipe, using different materials, and using carbon capture and storage technologies.
Sun-Powered Chemistry
This approach uses sunlight to convert carbon dioxide waste into needed chemicals manufactured from fossil fuel. This approach could reduce emissions in two ways – by using unwanted gas as raw material and using sunlight as the source of energy instead of fossil fuels.
Green Hydrogen
Current methods of producing hydrogen are not environmentally efficient. Green hydrogen, produced through electrolysis, has no by-product, unlike current processes. Green hydrogen could transform industries that require high-energy fuel.
Spatial Computing
"Spatial computing" will bring together raise reality apps and sensors to facilitate human-machine and machine-machine interactions to a new level. It combines these capabilities and controls objects' movements and interactions, allowing a person to navigate the digital and physical world.
Quantum Sensing
Quantum sensors enable autonomous vehicles that can "see" around corners, underwater navigation systems, early-warning systems for volcanic activity and earthquakes, and portable scanners that monitor a person's brain activity during daily life.
Can 'Open Science' speed up the search for a COVID-19 vaccine? 5 things you need to know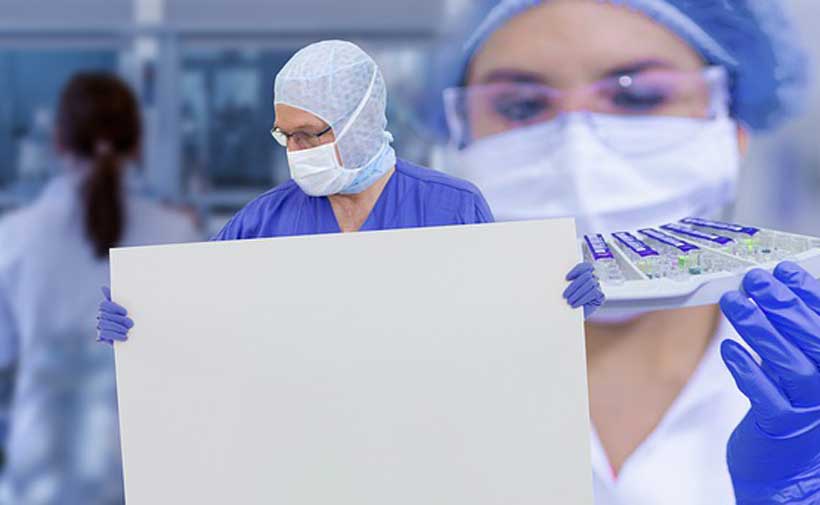 The UN is calling for authoritative scientific information and research to be made freely available, to accelerate research into an effective vaccine against the COVID-19 virus, help counter misinformation, and "unlock the full potential of science".
Arguing that no-one is safe until everyone is safe, the World Health Organization (WHO) has, for several months, been urging countries and scientists to collaborate, in a bid to bring the pandemic under control. This has involved the creation, alongside governments, scientists, foundations, the private sector and other partners, of a groundbreaking platform to accelerate the development of tests, treatments and vaccines.
In October, the head of the agency, Tedros Ghebreyesus Adhanom, alongside human rights chief Michelle Bachelet, and Audrey Azoulay, Director-General of science, culture and education agency UNESCO, issued a call for "Open Science", describing it as a "fundamental matter of human rights", and arguing for cutting-edge technologies and discoveries to be available for those who need them most.
But what exactly does Open Science mean, and why does the UN insist on making it more widespread?
1) What is 'Open Science'?
Open Science has been described as a growing movement aimed at making the scientific process more transparent and inclusive by making scientific knowledge, methods, data and evidence freely available and accessible for everyone.
The Open Science movement has emerged from the scientific community and has rapidly spread across nations. Investors, entrepreneurs, policy makers and citizens are joining this call.
However, the agency also warns that, in the fragmented scientific and policy environment, a global understanding of the meaning, opportunities and challenges of Open Science is still missing.
2) Why is Open Science important?
Open Science facilitates scientific collaboration and the sharing of information for the benefit of science and society, creating more and better scientific knowledge, and spreading it to the wider population.
UNESCO has described Open Science as a "true game changer": by making information widely available, more people can benefit from scientific and technological innovation.
3) Why is it needed now?
Because, in a world that is more inter-connected than ever before, many of today's challenges do not respect political or geographic borders, and strong international scientific collaboration is essential to overcome the problems. The COVID-19 pandemic is a prime example.
We also have the tools to make it happen: with digitalization becoming ever more widespread, it is far easier than ever before to share scientific knowledge and data, which are needed to enable decisions that can lead to overcoming global challenges to be based on reliable evidence.
4) What is the impact of Open Science on the pandemic?
In this global health emergency, thanks to international collaboration, scientists have improved their understanding of the coronavirus with unprecedented speed and openness, embracing the principles of Open Science. Journals, universities, private labs, and data repositories have joined the movement, allowing open access to data and information: some 115,000 publications have released information related to the virus and the pandemic, and more than 80 per cent of them can be viewed, for free, by the general public.
Early in the pandemic, for example, Chinese scientists readily shared the genome of the virus, jumpstarting all following research into the virus, and the diagnostic testing, treatments, and vaccines that have since been developed.
Finally, the crisis has underlined the urgent need to bring science closer to decision making and to society as a whole. Fighting misinformation and promoting evidence-based decision-making, supported by well-informed citizens, has proven to be of vital importance in the fight against COVID 19.
5) What is the UN doing to promote Open Science?
To ensure that Open Science truly meets its potential, and benefits both developed and developing countries, UNESCO is taking the lead in building a global consensus on values and principles for Open Science that are relevant for every scientists and every person independently of their place of origin, gender, age or economic and social background.
The future UNESCO Recommendation on Open Science is expected to be the international instrument to set the right and just standards for Open Science globally, which fulfil the human right to science and leave no one behind.
In a statement released on World Science Day for Peace and Development, celebrated on 10 November, Ms. Azoulay said that widening the scope of Open Science will help science to "unlock its full potential", making it more effective and diverse by "enabling anyone to contribute, but also to bring its objectives in line with the needs of society, by developing scientific literacy in an informed citizenry who take responsibility and are involved in collective decision-making".