Ultimate Guide To Increased Instagram Popularity In 2020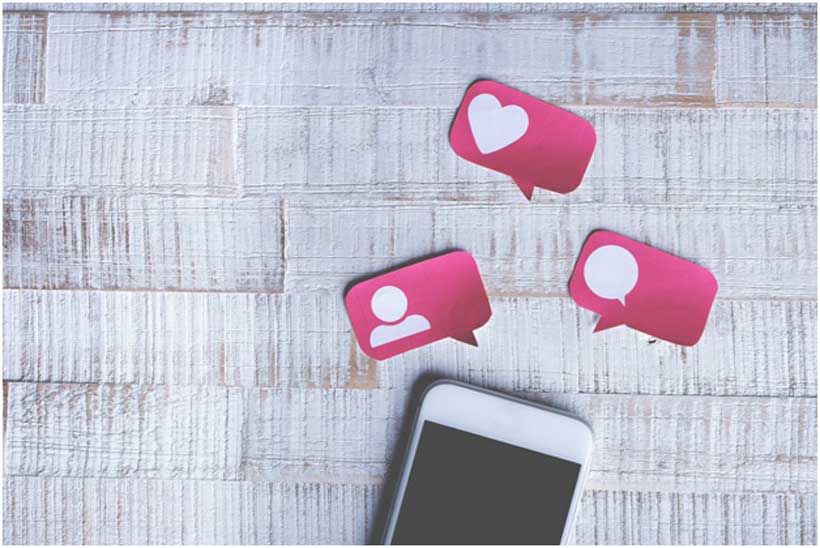 What made you popular in 2019 might not apply in 2020. With lockdowns and quarantines due to COVID-19, people are spending more time on Instagram than ever before. Competition for those users' attention is higher than ever and brands need to get creative with their strategies and tactics to stay relevant and popular on the platform.
So here's the ultimate guide to increasing Instagram popularity in 2020.
Work Smarter Not Harder:
Posting At The Right Time And In The Right Way:
Studies suggest that posting once or twice per day is optimal. Further research suggests that optimal times to post are between 11am-1pm and 7-9pm. Instagram's algorithmic timeline setting makes this not only optimal, but essential. Every business is different, however, and you can tailor your posting times according to your followers habits. You can learn about your followers most active times on the Instagram Insights feature.
Consistency Is King:
Building a strong brand that connects, creates clarity, expresses creativity and is consistent is the way to build brand awareness. The key is to engage, be consistent, know your audience and your niche. Creating a plan and brand guide could be your secret weapon in unlocking your brand's unique and original voice.
Make A Difference With Hashtags:
Selecting the best hashtags for your Instagram posts can mean the difference between appearing as a top post or sinking to the bottom of the feed without a trace. According to Hubspot, the average post contains 10.7 hashtags.
Purchase Followers
If you really need a helping hand to get started, buying Instagram followers is a quick and easy way to do it and is way more common than you would think. Of course, it's important to only do this with legit services like iDigic or you could end up with a bunch of bots that disappear from your follower list after a few days.
Content, Content, Content:
Inspire With Content:
Focusing on visual inspiration is key for 2020. No one wants to be preached to on Instagram, so tailor your content to tell your businesses story creatively across your captions, Stories, videos, photos and profile bio. The core message is that, rather than selling, you should be aiming to connect. Sharing user generated content (UGC) can be a great way to save time, money and connect with customers. Keep captions short, snappy and clear.
Visually Please With Aesthetics:
A visually consistent feed helps by not only making you look professional, but by helping users distinguish your posts from others immediately. Instagram began as a platform to share beautiful images and that has never changed. So, a visually striking and consistent feed can help you stand out from the competition and earn more likes and follows. WebDam reports that, of the best performing brands on the platform, 60% maintain a consistent look and feel.
Use UGC As A Performance Enhancer:
User generated content is a marketer's secret sauce. It earns high engagement rates and takes little to no effort to produce. Not only is it created and approved by your audience, but it helps to foster a sense of community around your brand.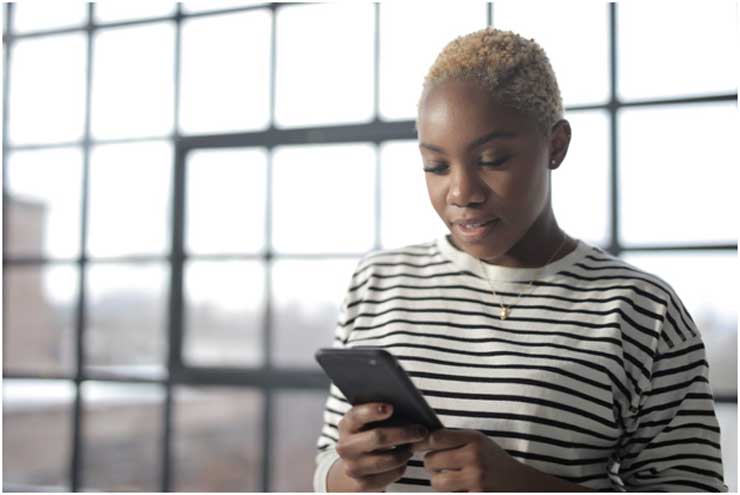 Monitoring, Testing, Adapting:
What is Instagram Insights And How To Use It:
For business pages you can take advantage of the Instagram Insights tab. This can show you the performance of content you have posted (posts, Stories, promotions etc.). Critically, you'll learn what worked and what flopped. What's more you can review your reach, impressions and interactions over a given time period to bolster your analysis on what works and what doesn't. Insights also offers key insights into audience demographics including location, age range and gender.
What To Test And How To Test It:
No plan survives first contact with the enemy and no two brands are the same. Therefore testing your tactics is the best way to understand if you are getting the most out of your Instagram presence. Examples of metrics you can test to optimize your performance include:
Posting Times: What times are your customers online and what location are they in? Try mixing it up with the day and time you post and let Insights tell you what works best.
Posting Type: Some brands find that Stories earn them higher engagement rates. Some brands find that traditional posts are more effective. You won't know what's best for you until you try out both.
Applying Lessons Learned From Analysis:
None of these insights mean anything unless you learn from them and incorporate them into your strategy. Make it a point to do a weekly deep dive into your Insights tab to see what's stopping you from sitting at the cool kids table on Instagram.
By paying attention to your content, audience behaviour and Instagram Insights, you'll quickly learn what's increasing your popularity and what's holding you back. What will you do to increase your Instagram popularity in 2020?
Absolute Digital Media On The New Digital Marketing Trends of 2021
The year of 2020 is one that many of us are more than happy to leave behind for new beginnings, but with a new year also comes a new load of marketing trends. Out of these marketing trends, which of them will be best for your business? In this article, we will be providing you with insight into some of the new digital marketing trends for 2021.
Social Media Will Become More Important Than Ever
Social media has been used in marketing for several years now, but in 2021 it will be more important than ever before. With platforms such as Facebook implementing a market place for individuals and businesses to advertise and sell their items, this will be a new way for customers to not only to discover companies but also purchase items directly from their Facebook pages. This will become a new way for agencies such as Absolute Digital Media to use social media to increase their own visibility as well as their clients.
Virtual Events Are Here To Stay
Throughout the year of 2020, people all over the world were forced to stay inside for longer than ever before as the virus took a hold of our lives. However, this has led to several businesses adapting to still host major events without having their attendees to travel. This has meant that virtual events for marketing have become more popular than ever before. This has been a popular move for an online marketing agency as this has provided them with the platform, they need to show their expertise and show their branding.
Absolute Digital Media On Using Chatbots
In addition to virtual events, there has been a huge focus on automation as we head into 2021. One of the biggest trends when it comes to marketing is the use of a chatbot. With several industry experts such as Ben Austin CEO of Absolute Digital Media and several others singing the praises of chatbots when aiding the conversion funnels, this is a new way of aiding customers through the discovery stage of the conversion funnels and into purchasing a product from you whether through your own website or another retailer.
Personalised Marketing Is More Important Than Ever
Along with virtual events and atomisation, personalised marketing techniques are more important than ever before. With personalised marketing in the form of email marketing and personalised messages, you can personally help the customer on their journey and make the sales process significantly easier. Though this will take time to implement this can provide your sales team with the perfect opportunity and aid in closing deals in the long term. This will not only help to boost your business, but it will make sure that the conversion funnel is optimised fully.
As a business owner, you want to make sure you have the best for your business and these trends are on, hand to help you out. Which of these will you be implementing within your business throughout 2021?
Deloitte Releases Tech Trends 2021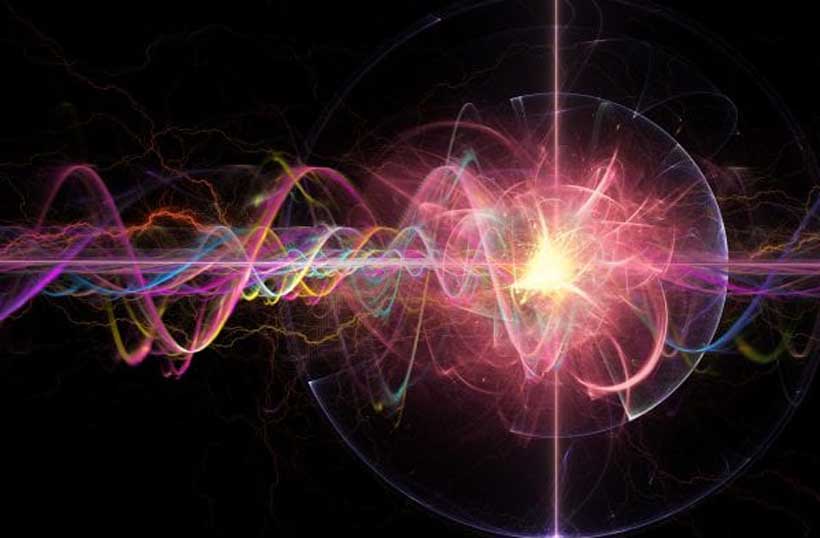 The public sector has been thrust to the forefront of the societal and economic disruption caused by the pandemic, and technology leaders have had to accelerate digital transformation and reimagine how to enable their workforce and better serve Americans. Deloitte's 12th Annual Tech Trends Report, released today, examines the trends and opportunities that will disrupt every industry to a varying degree in the next 12 – 18 months. The special government analysis reviews the trends through a public sector lens and provides examples of the trends in action with agencies applying them to advance their missions.
"Digital transformation projects that used to take years have been completed in a matter of months. Government tech leaders have demonstrated their own grit and resilience and that of their organizations through this disruption," said Scott Buchholz, Emerging Technologies Research Director and Government and Public Services CTO, Deloitte Consulting LLP. "However, 2020 has clearly shown that organizations need to become nimbler in strategy and culture. Moreover, they need to be modernizing mission-critical systems while enhancing security and maintaining zero disruption operations."
To read the Tech Trends 2021: A government perspective and how prepared government agencies are to navigate continued disruption, click here.
AI Business Names Deloitte Leader David Kuder AI Innovator of the Year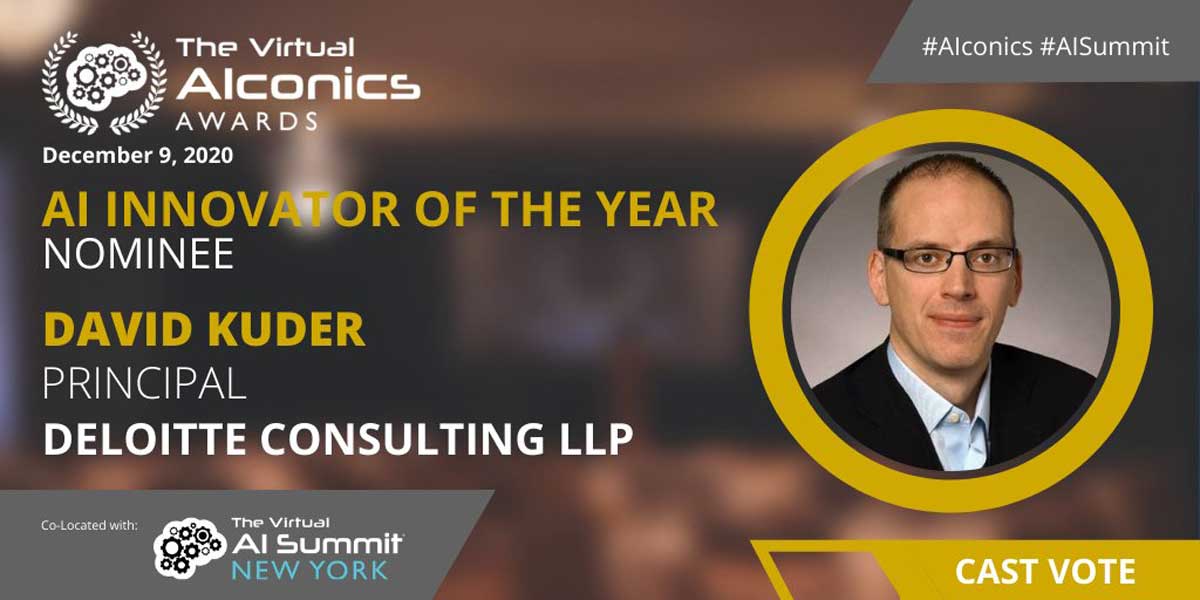 Deloitte today announced that Dave Kuder, principal, Deloitte Consulting LLP, and leader of Deloitte's U.S. AI insights and engagement market offering, is the winner of the this year's AI Innovator of the Year award from AI Business. Kuder was recognized for his work in serving as a trusted advisor for clients on AI transformation efforts; empowering AI talent with curated learning and development curriculum, and enabling new Conversational AI and AI Foundry businesses.
The award was announced Dec. 9 as part of the 2020 Virtual AI Summit New York and recognizes a leader who leveraged AI innovation to revolutionize the way we work, live and interact with society. The 12 finalists included individuals from leading organizations who exhibited outstanding performance, drove meaningful change, and spearheaded innovative projects within the field of AI. The winner was chosen through an online poll of Kuder's peers in the AI industry.
"Over the past year, we've seen the power and benefits of leveraging AI in business — and in our everyday lives — as we adapt to working and living in new ways," said Kuder. "I'm honored to be recognized by my peers and AI Business and am proud to work alongside my colleagues at Deloitte, who inspire new innovation and offer experienced counsel to our clients each day. Our team is agile and quick-minded, which has undoubtedly helped us remain at the forefront of the AI field during the most disruptive year yet."
Deloitte guides clients navigating human and machine collaboration and allows organizations to realize the power of the "Age of With." Deloitte's experienced team of leaders help clients implement automation that creates efficiency in processes, workflows and decisions; uncover insights to drive better and faster decision making; and create engaging and human-like digital interactions and outcomes. For more information about Deloitte's work with analytics and AI and perspective on the Age of With, please visit the website.
The Deloitte AI Institute's mission is to support the positive growth and development of AI through engaged conversations and innovative research. It also focuses on building ecosystem relationships that help advance human-machine collaboration in the "Age of With," a world where humans work side-by-side with machines.