How modernity and globalization influenced the message and expansion of Islam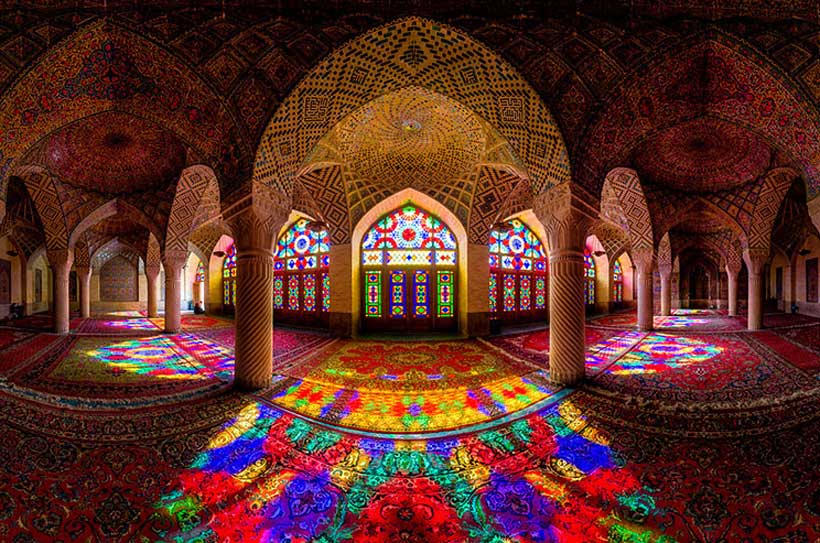 Islam – societal and cultural changes
In order to understand how cultural and societal changes influence any religion, we must first know the definition of religion. Religion is a relation with God which human beings regard as sacred, divine, spiritual, holy and worthy of respect. It consists of the ways to deal with different concerns of human life. Religious influences are rooted in all aspects of human life. Religions evolve and change with time. Religions consist of ideas, values, practices and stories that are embedded in culture and are not separable. It is not possible to understand a religion without its cultural dimensions How Islam has adapted cultural and societal changes as it has spread throughout the globe is an interesting and complex phenomenon.
Islam traveled in many ways through different regions. The history of Islam is full of events that led to Islam's spread across the globe. Sometimes it was transferred through military conquests, it was also carried through trade caravans that travelled over vast distances or through the missionaries. When Islamic ideas came into contact with new societies, they evolved in unique ways and took on diverse forms. That's why these societies have multiple different interpretations of Islam. The spread of Islam across different regions involved some prominent factors such as inter-marriages, trade, influencers etc . Spreading of Islam is a complex phenomenon and to say that it travelled merely through sword is not justified. Muslim culture developed from the ninth century to the twelfth century, and crystallized into what we currently know as Islam. The military expansion of the early centuries facilitated the spread of Islam in name only and it was later that Islam spread in true meaning, as a number of citizens started converting to Islam. Expansion of Islamic culture was carried out by missionaries and political convoys, it also expanded through trade. Group of travelers (caravans) used camels to transport goods and themselves across different regions, they played the most important role in the spread of Islam. These caravans helped in expanding Islamic civilization and culture by connecting different provinces (with the Islamic empires) which were far apart. Merchants carried out trades across different regions. These trades were equally influential in expanding culture and created a sense of multiculturalism or internationalism. These new cultural relationships led to the transfer of technology, science and other forms of culture. This was the start of globalization. But at that time it was just known by multiple names like multiculturalism or internationalism. Cultural globalization is a multidimensional process which leads to different impacts and consequences and makes possible the coexistence of different values with Islamic symbols , values and discourses. Islamic culture does not consist of merely a group of a combination of rituals rather it is a complete way of life prescribed by the Quran.
"The human history is the graveyard of great cultures that the disastrous end of them has been due to this matter that they couldn't present a planned, rational and volitional reaction against the challenges." -Erich Fromm
When Islam encountered globalization:
During the time of prophet Muhammad (SAW) there wasn't much expansion of Islam to other parts of the world. Only a small group of people went to Abissynia during the early days of Islam for the purpose of seeking shelter. The actual age of Islamic globalization has begun when in Medina the Prophet (SAW) founded an Islamic State in 622. From that time, Islam started to spread around the globe. The teachings of the Qur'an and the prophet (SAW) inspired the Muslims not only to learn but also to illumine their souls by knowledge. Despite mastering modern information and technical skills, Muslims had an open mind in understanding all that's good and helpful . They were willing to grasp knowledge and ideas from the Persians, Indians and Greeks in order to enrich their civilization. They had a welcoming attitude towards the changing world.
In assessing the Muslim time of globalization, one could come to realize that the growth of Islam and its civilization to overseas territories took place because of its dynamic nature as disclosed by God. The Book of Islam conveyed messages associated with faith and additionally recommended Muslims to gather know-how of science and equip themselves with modern knowledge. When Muslims took Islam to overseas lands there has been no compulsion for human beings to comply with Islam. Many western scholars made the claims that Islam became unfold on the factor of the sword which are groundless. Islam was promoted with stunning preaching and desirable examples proven through the Prophet (SAW) and early Muslims at some stage in their age of globalization.('N e w s l e t t e r 1 0 Muslim Responses to Globalization', 2002)
Globalization has begun without being acknowledged by a huge area of the Islamic Ummah. Since the tsunamis of globalization began to contact the shores of the Islamic nations, but it shouldn't affect the faith of Muslims and Islamic lifestyle. As it has been comprehended from the former conversation that globalization is irreversible and The Muslims, inevitably, have no choice but to prepare and protect themselves. Realizing that Malaysia needs to do something Former Prime Minister Mahathir stated in one of the His addresses on the issue of globalization to the Islamic Ummah:
"Muslim countries and Muslim government have a duty to ensure that globalization will not result in the marginalization of their countries as happened with the Industrial Revolution and Industrial Age. We cannot afford it this time. If once again we miss this opportunity to keep pace with the radical and rapid advances now being made with technology and the sciences, and the changes they cause to the world's perceptions of things, the new ideas and concepts in human and international relations; if we miss all these and fail to handle them, then we will not only be marginalized, but be dominated and hegemonised permanently"
Mahatir's statement is a reminder to the Muslims not to Ignore the events and progress that take place, and stay away In the fields of Information Technology, Multimedia, e-Study, e-commerce, etc If Muslims choose to remain isolated in this era of globalization then Muslims will be one who will be left alone and loser in comparison with the rest of the world. A sensible thing for the Muslims to do is to be active in mastering and utilizing the new technology for a good purpose that could deliver progress, development and economic benefits to themselves and to the rest of mankind. Now if one looks at the modern period, as far as politics and government go, Muslims have absorbed a great deal from the West, especially in relation to democracy, human rights, democratic forms of governance. There's been as great deal of absorption on the part of Muslims from the West. Any Muslim society today including those which have remained closed and cloistered cannot ignore the force of democracy and the wave of modernity and globalization.
Globalization, modernity and Islam
Through its name, the idea of globalization is very much clear. The word global provides the central idea, it mainly comprises economy, society, culture and politics. People from different countries with different cultural backgrounds are connected through globalization, they make a homogenous culture and thus become globalised. Globalization has made the world interconnected, such that local events may come to have global consequences. Now we proceed to how globalization and modernity which is a very intensified phenomenon, influenced the message of Islam. (m.miasami, no date) As it has been mentioned in a research article the relationship between Islam and globalization has been subjected to considerable speculation and sarcastic discussion. The belief that Islam opposes globalization has been the essence of the debate. Islam calls for adequate responses to the constant challenges posed by the fluctuating time and space factors and for the prospect of their comprehension and implementation to be revitalized and revamped from within in order to combat the possible shortcomings of the Muslim mind and the cultural and civilizational degeneration of Islamic societies This article emphasizes that the current debate of Islam and globalization is more focused on westernization than globalization. It has been argued that the tension is due to the westernization process rather than globalization. Since the mere terminology surrounding the debate has created considerable misunderstanding, the terms of reference need to be defined properly. Globalization is a very intense phenomenon which involves worldwide exchange of goods, people and ideas. Globalization has captured growing intensity of worldwide interconnectedness. Globalization has been a part of human life since its inception. This refers to the inherent human nature and the propensity of man to be a social animal. It is, in fact the propensity with which god has created human beings to exchange his resources with others in order to get better chances at life. Though globalization is related to the idea of comparative advantage, free trade and open economy , its origins can be traced back to long before such ideas came to life. To establish a more detailed view of the so called 'Islam-Globalization' controversy, it is important to differentiate between the globalization cycle in its original context and other comparatively more recent mechanisms, such as westernization that are veiled as globalization and yet are so distinct.
Globalization aims to narrow the gaps that separate the various communities. This is achieved by sharing advantages of cultural , social, science and political governance in all facets of life. That is, they share knowledge, they recognize the principles and codes of ethics of one another, and they establish a common ground. Westernization, by contrast, does not consider such an understanding or building of such a common ground as worthwhile enterprises. Globalization is a mechanism in which the entire planet is like a global town. Globalization is a dynamic process which has different effects on various religions around the world. It breaks the cultural barriers and spread different ideologies and values around the globe. Westernization, on the other side, appears to be a one-way path, implying that in the name of globalization, one country seeks to conquer and influence other areas. In addition, while globalization takes place through the free will of various communities, Westernization is characteristically imposed on other regions. Having explained the distinction between globalization and westernization, the discussion regarding Islam-globalization can be more adequately measured. Islam is not, in its original context, anti-globalization (or modernity, deemed a by-product of globalization), but Muslims also have a concern with Westernization. While there is criticism of Westernization of culture, modernization is accepted as a timely phenomenon.(Achmad and Hamzani, 2016)
Modernity in its political and social forms refers to increasingly specializing isolation from religion in societal institutions such as political systems, law, economic management and education. Unlike social life in the pre-modern period, these roles are conducted in modernity, free from the overarching influence of religion. In this viewpoint, religious fundamentalism-in the sense of a return to a purist past-is a issue in all its complexity and cultural hybridity created by the interaction between modernity and the Muslim ummah.
Modernity is a process in which society becomes modern. It implies social mobility , industrialization, trade. Modernization has been accelerated and accentuated with globalization in the past two decades. Islam, like all other religions, has felt and reacted to the effects of and responded to the impingement of modernity in Muslim society, the multiple forces of modern intellectual, scientific and socio-political life. There's hardly a facet of Muslim society 's life that has been left untouched. Contrary to common belief, the bulk of the ideas of justice, equality prescribed by Islam are in accordance with those inherent in the modernization process. Islam has always promoted ideas such as peaceful coexistence, the acceptance of other religions, democratic governance and women's rights. Indeed, Islam and modernization need not be at odds with one another. Muslims need not have any excessive aversion to Islamic tradition since Islam has never been a cause of any chapters of darkness or ignorance in Muslim history. Islamic culture was without dark ages. Such a thing would be an anomaly for mankind as Islam is in a religion of supreme light, reality, and guidance. Islam, on the contrary, was the root cause of all goodness which emerged in Islamic civilization and benefitted not only Muslims but also non-Muslims. (Kohler and Krueger, 1952)
Islam is both traditional and modern, as the universal and final revelation to mankind. While it speaks of the infinity, permanence and inviolability of its divinely prescribed truth, and thus of continued compliance with and following its authorities, as well as of the valuation and conformity with the legacies and traditions spawned by such dynamic historical processes, Islam also calls for appropriate responses to the constant challenges posed by the fluctuating time and space.
According to an article, (Bicer, 2013)Islamic responses to the globalization phase are very complex. Islamic understanding, social circumstances and interaction with modernity are the reasons for this. Discrete experiences form independent Islamist thoughts, expectations, critiques, strategies, and their modern or non-modern commitments. Where political , economic or cultural deprivation slowly impedes the fulfillment of desires without pressure or inequality, Muslims may follow a committed, private and a political Islamism consistent with western rationalization, also entangled with it. Muslims should take a personal, general, cooperative, and systematic approach and strive toward a compromised modern Islamic public sphere. Globalization should be acknowledged for providing a suitable arena for exchange of ideas and thoughts.
Globalization in the light of Quran
Globalization is socially, historically and politically powerful, and is prevalent in the world. Whatever the dominant political and cultural influence geographically, the ideology takes priority over others. In our times the U.S. is the world's dominant power. American culture is the power house worldwide. The Qur'an says the balance of power passes to other hands, "We bring these days to men by turns, and that Allah may know those who believe and take witnesses from among you. And Allah loveth not those that do wrong" (Qur'an 3/140). This verse means, "Allah has turned those glories around, Some days are in favour of people and some are against them". In this Qur'anic verse, the word dawla (mubadala) means going back and forth. That exchange of primacy among cultures has some causes hidden. We must accept globalization as a reality in principle. It is a power cycle and can change thereby from person to person, community to community, State to State, continent to continent. Globalization is in essence neutral rather than demonic nor divine. It shifts the role of client, and room utilized. There are, therefore, many articles about globalization, for and against religion.
Religious and cultural values have been affected by the influence of globalization's dominance. Globalization is seen as a cause of religious diversity and its threat to traditional values. It is also seen as a polarization factor defining religious identity and its internal practice. Evaluating the substance of religious scriptures and religious history challenges us with this underlined reality that Islam is a global faith and has sought to become globalized through its historical context. Islam has also addressed the question of globalization and the development of a global culture and democracy. To prove that topic, we can state the following Quranic verses.
Many verses of Quran have spoken about the globalization of Islam and lack of its limitation to definite place or time directly or indirectly. Also, they have narrated and characterized the global view of Islam.:
«قل يا ايها الناس اني رسول الله اليكم جميعاً»
Say: O people! surely I am the Messenger of God to you all.
«يا ايها الناس اعبدوا ربكم الذي خلقكم و الذين من قبلكم لعلكم تتقون»
O men! serve your Lord who created you and those before you so that you
may guard against evil.
«ان الله اصطفي آدم و نوحاً و ال ابراهيم و ال عمران علي العالمين»
"Surely God chose Adam and Nuh and the descendants of Ibrahim and the
descandents of Imran above the nation.
«هو الذي ارسل رسوله بالهدي و دين الحق ليظهره علي الدين كله.
"He it is who sent His messenger with guidance and the religion of truth, that
he might cause it to prevail over all religions, though the polytheists may be
averse.
«وعد الله الذين آمنوا منكم وعملو صالحات ليستخلفنكم في الارض كما استخلف الذين من قبلهم و ليمكنن لهم دينهم الذي ارتضي لهم و ليبد لنهم من بعد خوفهم امنا.
"God has promised to those of you who believe and do good that He will most certainly make them rulers in the earth as He made rulers those before them, and that He will most certainly establish for them their religion which He has chosen for them, and that He will most certainly, after their fear, give them security in exchange; they shall serve Me, not associating aught with me; and whoever is ungrateful after this, these it is who are the transgressors."
«يا ايها الذين آمنوا ادخلوا في السلم كافه و لاتتبعوا خطوات الشيطان»
"O you who believe! enter into submission one and all and do not follow the footsteps of shaitan; surely he is your open enemy "
It has been pointed in above verses that Holy Prophet of Islam (Peace be Upon Him) has announced His Quranic message, the divine revelation, with the characteristic of eternity for all human beings. Also, the aforesaid verses imply the world's inclusion of Islam legal system and this matter that the mission of the Holy Prophet (peace be upon Him) is global and for all human beings.
Conclusion
Islam is not in conflict with the issue of globalization and modernity, but the features of globalization, from the Islamic point of view, are distinct from the present idiomatic element. Reviewing the quality of religious texts and religious history presents us with this obvious reality that religion of Islam is a global religion and in its historical experience has always sought to become worldwide. Islam has always addressed the question of globalization, liberal culture system and global governance. We believe that Islam has broad-based and national thought and theoretical principles that, if extracted and clarified in the modern language, can be as a shining lamp before the present human way. Of course, other holy books, such as the New and Old Testaments, claim to present this principle, but the comparison of Islam's foundation of thought with other holy religions proves that Islam and the Quran are unquestionably superior. So we can conclude that whatever is described as the globalization phase today is not in line with Islam 's view given the presence of similarity and parallels such as the elimination of geographical borders, but it is apparent that Islam does not oppose globalization and render Islam global, but the characteristics of globalization vary from today's idiomatic features.
From this point of view, globalization should be seen as a possibility for the growth and advancement of human good principles, as it has transformed communicative technologies and enabled citizens across the world with swift and unified connectivity. According to this approach, globalization is an appropriate opportunity to develop the exalted Islamic instructions and is a ground for the fulfillment of the global government of Islam, as promised in the verses of the Glorious Qur'an.
As a result, it can be said that while Western and especially America dominated communicative technologies, the growth and development of these technologies , particularly internet and satellite, created an atmosphere that this situation can be used well. It is also easy for the active addressees of the media to accept the exalted messages of Islamic religion which are in harmony with human instincts that the dust of negligence has been touched on their pure human nature, and this matter requires the conscience and acuity of Islamic world thinkers that they can better use this condition and prove this principle that Islam is in agreement with globalization.
Reference
Achmad, D. and Hamzani, U. (2016) 'Globalization in the Perspective of Islam and Economic Experts', Procedia – Social and Behavioral Sciences, 219, pp. 41–46. doi: 10.1016/j.sbspro.2016.04.030.
Bicer, R. (2013) 'Globalization in the Context of Islamic Theology', The Journal of Rotterdam Islamic and Social Sciences, 3(1), pp. 1–12. doi: 10.2478/jriss-2013-0001.
Kohler, W. and Krueger, F. (1952) 'T H E Impact of the German Immigration on T H E', 2(May), pp. 207–229.
m.miasami (no date) 'Islam and Globalization', fountain magazine.
'N e w s l e t t e r 1 0 Muslim Responses to Globalization' (2002) Religion, (July).
Sedition law: Hand-maiden of the Modi's government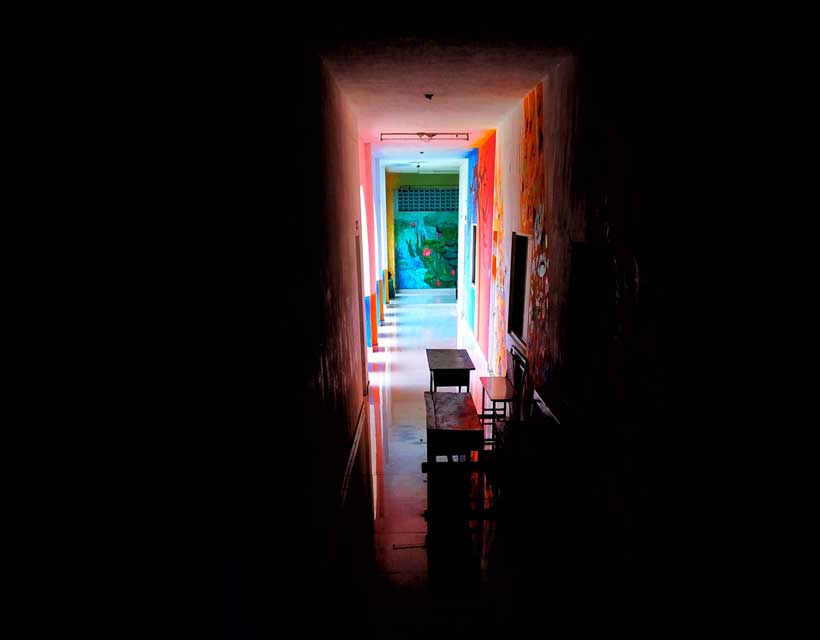 Sedition laws have become a handmaid of India's government under Narendra Modi to stifle dissent, incarcerate political opponents or persecute minorities. Shouting a slogan, wall chalking, social post "azadi" (liberty), wearing a prayer cap, or offering prayer on adjoining roads when a mosque is overcrowded could attract sedition charges. Even interfaith marriages or cow related offences could be tried as sedition. The Hindu-monk chief minister of Uttar Pradesh had directed his administration to try cow related offences under the National Security Act. Some states have passed love-jihad laws to prevent interfaith marriages. The over-ebullient Hindu extremists haul up even such people to the police stations who are happily married long before enactment of the law banning inter-faith marriages.
Apathy of India's Supreme Court
Till recently, the Supreme Court had looked the other way in cases where there was blatant misapplication of the sedition law. Some verdicts smacked of communal bias. India being a secular country, the Supreme Court should have avoided dabbling into religious matters of different communities particularly of the largest minority, the Muslim. But, in vain. The Supreme Court pronounced that a mosque was not essential to Muslim way of worship. It allowed demolition of the ancient Babri Mosque. Thus it accepted the fictitious contention that Ram god was born at the site of the mosque millennia ago.
In marked contrast to its "Islamic" judgments, the Supreme Court had a benign attitude toward the Hindu religion. It admitted that a temple was necessary to the Hindu mode of worship. It allowed menstruating women to visit Sabarimala temple.
Supreme Court's awakening
The plethora of sedition cases awakened the SC from its slumber. While quashing the sedition case against journalist Vinod Dua, the Supreme Court expressed ennui on slapping sedition charges to gag journalists. A Bench of the Supreme Court led by Justice UU Lalit upheld " the right of every journalist to criticise, even brutally, measures of the government with a view to improving or altering them through legal means".The case against the journalist had been filed by the ruling BJP and was fervently defended by the Himachal Pradesh state government. The journalist was accused of "criticising the prime minister and the Union government for mishandling of the migrant crisis during the first wave of the Covid-19 pandemic". The court drew attention to the 1962 Nath case judgment. That judgment took the sting out of the sedition cases filed under Section 124-A of the Indian Penal Code. In the aforementioned case, the Supreme Court had ruled that Section 124A of the Indian Penal Code can be used only when someone's word actually leads to violence or generates an inclination for violence. The Section 124A describes sedition as punishable with imprisonment from three years to life, a fine or both.
Among journalists facing sedition cases is Siddique Kappan based in Kerala. He was arrested by the Uttar Pradesh police while on his way to Hathras to cover a rape case last year and had been denied bail. Kappan and 21 other journalists covering the Hathras rape case were charged under Section 124A.
Similarly, several prominent journalists were charged under the sedition law for their coverage of the farmers' tractor rally in Delhi on Republic Day. The Supreme Court stayed the arrest of all of them. The Court observed that the Constitution has varying criteria for permissible restrictions on freedom of speech and expression and draws a boundary between serious and aggravated forms of public disorder which are calculated to endanger the security of the State and the relatively minor breaches of the peace of purely local significance.
India's Supreme Court had earlier observed in its 1950 judgment on Romesh Thapar versus State of Madras. "Only a higher degree of threat pertaining to endangerment of the foundations of the State could justify curtailment of the rights to freedom of speech and expression," Thapar was editing a weekly journal called Cross Roads which was constantly at loggerheads with the Congress government of the day.
Disregarding the guidance in this judgment, the successive governments continued to mis-apply the sedition law.
Birth of the sedition law
When the Indian Penal Code was enacted in 1860, the sedition law was not included in it. It took another 10 years for Section 124A to be included. Mahatma Gandhi was tried under this law in 1922. He told the court that the law had malafide intent. It was tailor-made to suppress the liberty of the citizen.
Concluding remark
India's Law Commission issued a directive in 2018 that cautioned that a simple expression of a thought inconsistent with the government's policy did not qualify as "sedition". One has to be circumspect while invoking the sedition law. Yet, the Commission's voice has proved to be a voice in the wilderness. Sedition law is a handy tool to stifle dissent. It is hoped that India's Supreme Court will define the contour of the law more stringently to preclude its misuse by the fanatic Modi government.
Buddha's Legacy and Second Coming
Unparalleled Legacy
Six years of unflinching courage, tenacious labor, and endless spiritual seeking transformed a human into a Godlike figure — Siddhartha became Buddha, an awakened one. His opposition against the most cherished concepts prevalent — Vedas (specifically the Karma Kanda section), Soul, and God — earned him the Nastika label including an undeserved blatant hostility and resentment during formative years of Buddhism, but could not deter him. Although Hinduism thrived thereabouts 1500B.C, culminating in the subsequent Upanishadic era, by Buddha's period it suffered degeneration owing to the religious spearheaders' obsession and incompetence; penance, sacrifices, shallow erudition, regurgitation of scriptures, and blind emulation of rituals. In that regard, the destructive criticism on the part of the Nastika schools/religions, undoubtedly Buddha's contribution stands out, obligated the orthodox Hinduism to organize themselves on a rationalistic basis. During the Axial age (circa. 800 B.C – 200 B.C), the rise of the Nastika had triggered the establishment of the Astika schools(six schools accept the Vedas' authority) which played an instrumental role in steering Hinduism towards the right direction, earlier somewhat strayed.
Buddha is celebrated and worshipped because of his attempts in bringing out the society entrenched in the mires of mechanical rituals, appalling caste system, and rampant violent sacrifices. Defying a decadent system that favored unearned hereditary privileges, he revolutionized the awakening of human consciousness asserting, "Everyone can be a Buddha"; virtually synonymous with " Everyone is entitled to Brahman". In other words, the Upanishadic Brahman/ Moksha corresponds to Buddhist Nirvana; both free individuals from the bondage of Samsara (the cycle of rebirth). His audacity in challenging the rigid system opened up spiritual doors to people from every walks of life, previously the prerogatives of the priestly class. Popularizing the Shramana tradition Buddha bestowed everyone the right to the metaphysical Brahman, or for that matter liberation (Moksha or Nirvana). This tradition was largely akin to Martin Luther's (Protestant Reformation) initiatives, dismissal of "middleman", against the corrupted Roman Catholic Church of the 16th century that sold indulgences under the pretext of hell and heaven.
A living embodiment of Satchitananda (pure being-consciousness-bliss), so great that Hindus hardly could ignore, thus conferring him the title of Lord Vishnu's Avatar, regardless of recalcitrant Buddha's downright rejection of Vedas' authority. Meanwhile, there is no dearth of fanatics, always on the lookout for some minutiae to prove the greatness of their religion, exuding self-aggrandizement unabashedly claims the magnanimity of Hinduism to having accepted the Buddha. Such claims reek of cheap machination, megalomania, and political fervor; a personage who transcended all phenomenal boundaries, duality, and dichotomy would not seek any validation nor endorsement. Truth to tell, Siddhartha's Nirvana(a mystical experience) and teachings corresponded to esoteric teachings permeated throughout the great Upanishads, unsurprisingly; dismissing him would have amounted to denying the clandestine spiritual wisdom of Hindu religious scriptures altogether. Buddha's legacy is unparalleled among the greatest spiritual and religious figures the Indian subcontinent boasts, the likes of Nagarjuna, Gorakhnath, Adi Sankara, Meera, Kabir, Mahavir, Ramakrishna Paramahamsa, and others.
The Second Coming
The all-time-greatest Russian novelist Fyodor Dostoyevsky's magnum opus 'The Brothers Karamazov' brilliantly imagines the Second Coming of Jesus Christ, albeit during Spanish Inquisition. Infuriated, disconcerted, and exasperated over Jesus' return, the Grand Inquisitor taking him under detention starts the interrogations with an unimaginable question, "Why have you come to trouble us?" How would things unfold if Buddha were to return — The Second Coming — his homeland and confront all the Nepalese?
Considerable energies are wasted unnecessarily, to generate a momentary conceited ecstasy and toxic glory affirming shared citizenship with him, ever readiness to go tooth and nail over the "claiming right" — the right to claim Buddha belongs to us. Repetition of the mantra as to his birthplace with some agitated-emphatic air — displaying a detrimental nationalist attitude flagrantly throw pejorative insults to denigrate neighbor's claim — has been a widespread norm or strategy to evade the responsibility of wholeheartedly striving in his footsteps. Hijacked by political motives, little do we care to explore Buddha's timeless teachings, let alone live in accordance with them or become a Buddha ourselves; when willingness to die for Ram Mandir suffices, nobody asks whether you lived like Ram or not. Regrettably, we must have stooped, expediently exploiting him as a face-saving card, presumably to conceal our inferiority complex that stemmed from an inability to achieve anything remarkable all these years. In the Second Coming, such desperation and naivety must disenchant and disgust Buddha, all the more because of our incompetence in not being able to solve more important issues like the draconian caste system that he condemned and attempted to abolish 2500 years ago.
To awaken one dichotomy and duality no longer exist; good and evil, pain and pleasure, friend and foe, all transcended. Yet Buddha would have felt astonished or dejected, noticing the unbelievable resemblance of all-pervading suffering, greed, enmity, conspiracy, envy, and so on between the 6th century B.C and the 21st century A.D. These human adversities may send him to vertigo, perhaps to depression, leaving him discontented and dubious as regards the potency of his teachings and Philosophy. Have the timeless teachings centered around — Dhamma or Eternal Law — sprung up from six years of labor meant for human welfare become obsolete and irrelevant in the 21st century?
No, not at all. The infallible teachings, undoubtedly, are potent and relevant, as they have transformed people, elevating human consciousness, albeit the number is quite unsatisfactory. In these 2500 years, Buddha must have been cognizant of the grim reality, trusting humans more than they deserve; the bar too high for many to aim at or take a shot. This fact, to most of us, is a difficult pill to swallow.
Interestingly, as soon as the attainment of Nirvana radiated his being, the Samsara was overcome, all past residual Karmas were worn out, rendering him unable to take new birth; therefore the Second Coming is impossible. Leaving no stone unturned, he relentlessly spread his invaluable message for 45 years and left hoping the future world will strive for the same goal of Nirvana or Awakening. However, accustomed to slumber and ignorance, his return may exasperate us like Dostoevsky's Jesus did to the Grand Inquisitor, and thereby force us to reveal our hidden thoughts: "Why have you come again? We can celebrate you as a history, but not yet ready for your wisdom".
Path Ahead
The mobilization of different platforms to propagate the idea of Buddha's identity and replenish animosity against neighbors over their hubristic claims is an insignificant and infinitesimal task compared to much higher noble causes characterized by the discussion, dissemination, exchange, and following of Buddha's legacy. Buddha barely cares for trivial territoriality and our spiritual growth is his sole concern. Materialization of his vision — curing society of the abhorrent caste system, and elevating human consciousness replete with peace, love, compassion — should overpower our expedient toxic pride fuelled by obsessed utterances of the "Buddha was born in Nepal" mantra.
Although our external world has witnessed a dramatic transformation with all sorts of technological advancement, internally we are as vulnerable as 2500 years ago. Endeavoring and aspiring towards Buddha's — The Arts of Living — the unnecessary fear of isolation, loneliness, mental breakdown, megalomania, stress, depression, greed, hostility, lust, violence, and hatred could be kept at bay. Buddha does not promise false hopes, fake blessings, or futile consolations, far from it; expecting spirituality to cure death, sickness, and loss is not a reasonable thing. Rather, it enables us to reconcile with inevitable existential realities, developing resilience and clarity. And more importantly, let's not forget the fact that innumerable Buddhas can be born, like Siddhartha's metamorphosis into Buddha, provided that we courageously venture on our spiritual journeys.
Islamophobia and Western World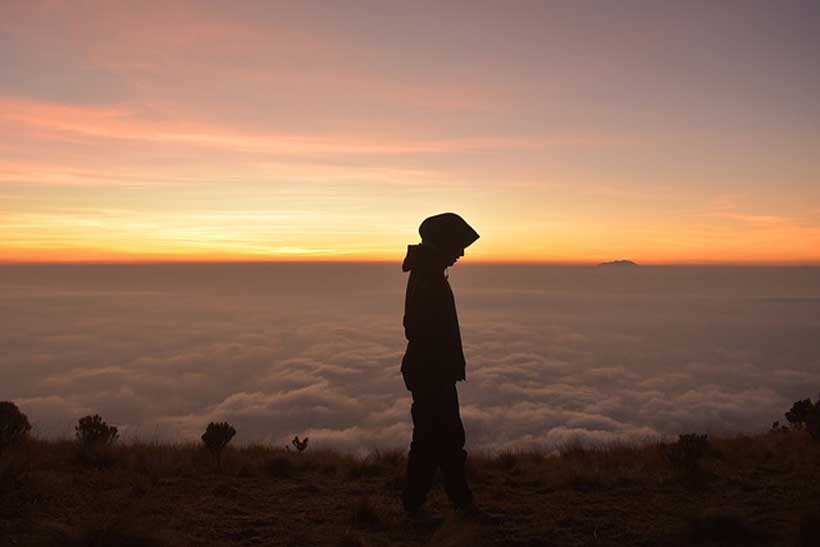 "How Islamophobia developed in west and how it built track towards influencing life of common man?"
In this research paper we are going to conduct a research on Islamophobia, its causes, its impact. First aim is to define and explain phobia. Define and explain Islamophobia. Its main causes. How attacks of 9/11 influenced the lives of Muslims. Caricatures of Holy Prophet displayed in a school of France and magazine "Charlie Hebdo". Consequences of Islamophobia are the main topics. In this paper I've brightened the aspects leading to Islamophobia, change of policies for Muslims in France.
WHAT IS PHOBIA?
A Phobia is an extreme fear of something. It may be an anxiety disorder in which fear of something is expressed. There are many factors that trigger a phobia, these factors may be environmental or genetic. But here we are talking about worldly phobia.
WHAT WE CALL, "ISLAMOPHOBIA"
There is a great debate on Islamophobia. If we talk about Islamophobia which is a very considerable phobia or fear for the west. Islamophobia according to western people is hatred and prejudice against Muslims. Islamophobia is a phrase used to describe baseless malice and agitation or hatred towards Islam, Muslims, and Islamic culture. It also throws light on discrimination that is faced by Muslims. Muslims face violence on daily bases. Circadian, they are victimized. Examples may vary from region to region, the way Muslims are treated and how arduous it is for them to face all the pessimism.
Commonplace, Muslims are attacked, their properties are attacked, their rights are violated, they face threats of violence. Muslims are blackmailed. Muslims face biased attitude at schools, workplaceand they also go through religion bigotry. Despite of all the endowment of Muslims, they are denounced and stigmatized. In a few recent years the terminology of Islamophobia gained vast popularity in west. Muslim minorities colonizing Europe face many issues on daily basis. This term spread widely in European countries in 2007. It was the after shock of economic crisis of 2007. They terrorists Muslims ( Muslim extremists) which proved to be fuel to the fire.
Muslim minorities in Europe have always been manifested in a wrong order. It is portrayed that Muslims want to isolate themselves. Due to this wrong image of Muslims that is being portrayed, they are not given indistinguishable rights at work places, school and other business sites.
About 20 million Muslims live in Europe. These Muslims are viewed as a threat to European culture and their ways of spending life. The word Islamophobia has become a part of political discourse due is all because of researches and citations of British and western think tanks. This term gains a number of critics. Western concept of Islam is only one-way street. Western people and leaders criticize Islamic values openly but they pay no consideration to frame of mind of Muslims.
ATTACKS OF 9/11
The 9/11 arsonist attacks exceptionally altered slant of public towards Muslims. Thenceforth, arsonist acts, the attacks by deadly jihadists in London, Paris, Brussels, and Barcelona have escalated trepidation. Aftermath of all these attacks by Muslim extremists, Muslims are regarded as terrorists by Europeans and they view Islam as a threat. The attack of 9/11 on twin tower was considered as an attack by Muslims, since then, Muslims are considered to bean ultimatum. Many changes were felt following these attacks. These terrible attacks left a horrific effect on Muslims. Muslims were considered as pessimists. President of the time Mr. George Bush launched "war on terror" which affected Muslim world badly. Muslims were the prey of this war. Countries like Pakistan, Iraq, Afghanistan became the pivot of American forces. Sadly, Afghanistan and Iraq also have masses of American troops.
9/11 made Islamophobia more acceptable. Muslims are considered as terrorists and attacks of 9/11 were scrutinized to be done by Muslim extremists such as Al-Qaeda.
ISLAMOPHOBIA AND FRANCE
Recently, a French school teacher Samuel Paty displayed the lampoons of our Holy Prophet (pbuh) upon which a Muslim student Abdullah. He waited for his teacher to come out of his home and he shot him down with an air gun. Abdullah was living there with status of a refugee. After that French policies started to slap down on Muslims. French President said:
"Islam in French needs Enlightenment."
Further, he mentioned that we need to fight Islamist separatism.
He took measures and implemented new policies on Muslims which includes financing of mosques on French territory. Ban can be imposed on anyone visiting mosque.
On the other hand, Turkey which is also a western a country stood in front of France and retorted aggressively following the caricatures.
This is not the first time, such thing has also happened in France before in 2015. When a French magazine "Charlie Hebdo" published the mimics of our Holy Prophet(pbuh). Muslim extremists invaded the offices of Charlie Hebdo and killed 12 persons and injured 11. According to a report the killers were two Muslim brothers belonging to extremist group Al-Qaeda.
Charlie Hebdo, a publication that has always quoted controversy with satirical attacks on political and non-secular leaders. It published cartoons of Prophet Muhammad(pbuh) in 2012, following which France temporarily closed embassies and schools amid fears of reprisals. Its offices had been bombed in November 2011 after publishing a caricature of Muhammad on its cover.
CONSEQUENCES OF ISLAMOPHOBIA
Islam is criticized by infidels in very tough words through out the world. Muslims are held responsible for incendiary activities because of hatred and prejudices towards Islam. New policies are being implemented on Muslims. French policies started to slap down on Muslims. Muslims are most exposed to hate speech, racism, discrimination, bigotry at work place, educational institutes and mosques are ambushed by fascists. In India Muslims are being killed because they eat meat of cows and cow is a sanctified animal for Hindus. They are whipped and canned when they go to mosques. Kashmir has become a detention center as was Germany during the reign of Hitler for Jews.
Industry of islamophobia is on rise. In the U.S., about one-half of nationally representative samples of Mormons, Protestants, Catholics, Muslims, and Jews agree that in general, most Americans are prejudiced toward Muslim Americans. Specifically, 66% of Jewish Americans and 60% of Muslim Americans say that Americans in general are prejudiced toward Muslim Americans. Muslims(48%) have been through religious discrimination. It is always felt that Muslims will overtake the society and they will spread violence, hatred and bigotry in society. It is in people's perception that Muslim's will create problems. Well, it is not their fault up to major extent. It is due to extremist groups like Al-Qaeda which conveys terror in hearts of people. Another aspect is the role of the Media which tries to aggrandize every issue for commercial gain. The recent acts of certain so-called Muslim terrorists in America and other parts of the world added much more fuel to the fire which was already burning and the image of bad or evil which was already used by certain Western governments about Muslims got a stamp of approval for many people who are not aware of the true aspects of Islam.
ISLAMOPHOBIA, A FORM OF RACISM
Most scholars agree that Islamophobia is a form of racism. It is anti-Muslim racism. This type of racism stirs up hatred and prejudices on religious beliefs and ethnic backgrounds. Islam is baselessly labeled as treacherous to western civilization. They feel inferior in front of Islamic values. And they are always trying to prove Islam inferior and themselves, superior.
Islamophobia is illustrated as manifestation of cultural racism. Many people go through discrimination because they are perceived as Muslims. Western identities are created within white racialists.15 March, a gunman walked into the Al Noor mosque in Christchurch, New Zealand and opened fire. During the course of his killing spree there, and at the Linwood Islamic Centre, 51 people were slaughtered in their place of worship for no other reason than their Murderer wanted to decide their faith by himself. the racists in Northern Ireland who left a pig's head on the door of the mosque . If this is not racism, then what it is? The motorists demanding £1,000 more to insure their car if their name is Muhammad, then what it is, called religious racism. Then how is it possible for native Muslims of those countries to spend a life of tranquility in those countries, where there not even minor rights of Muslims are protected. Where Muslims face troubles to go to their places of worships. This is not what they call freedom of speech. There is wide variability between freedom of speech and religious racism.
HOW TO ERADICATE ISLAMOPHOBIA?
It should be the first duty of teachers to exterminate such convictions from intellects of the young students and children. Islam is a peace loving religion. Muslims can not harm even an animal without any rationale. Media must also alter the way they present Muslims. Media must show things that are free from any kind of hatred towards religion. Politicians must also acknowledge ways to prevent Islamophobia. It would aid in preventing crimes. Differences in religious beliefs are basis of prejudices. These divergences take place in intellects of young children.
CONCLUSION
Islamophobia is rooted in minds of western people and other non-Muslims. Islamophobia is a slang which deteriorates the tranquility of human mind. Islamophobia is unbearable for Muslims and acts related to it. Such as exhibiting caricatures and lampoons of Holy Prophet Muhammad and then calling it freedom of speech. People are visually impaired to metamorphose among freedom of speech and hate speech. Hate speech, then escorts to ferocity. In retaliation of hate speech Muslim extremists pursuit anarchism. This anarchism ushers to Islamophobia and hence the cycle continues. Western states are chauvinists. Chauvinism has deeply rooted in intellect of people. Despicable oratory bestows people with license to treat Muslims preferentially. Muslims, in many parts of the world are conventionalized as arsonists and terrorists. They consider immigrants as foreign in their lands. Even the natives of those lands are prejudiced as foreigners. Muslim students and teachers are bullied. Together, we can flotsam bigotry and preconception and make world which is full of respect for religions.
REFERENCES
Critical Philosophy of Race
Vol. 7, No. 2 (2019), pp. 306-332 (27 pages)
Published By: Penn State University Press
https://www.jstor.org/stable/10.5325/critphilrace.7.2.0306