How modernity and globalization influenced the message and expansion of Islam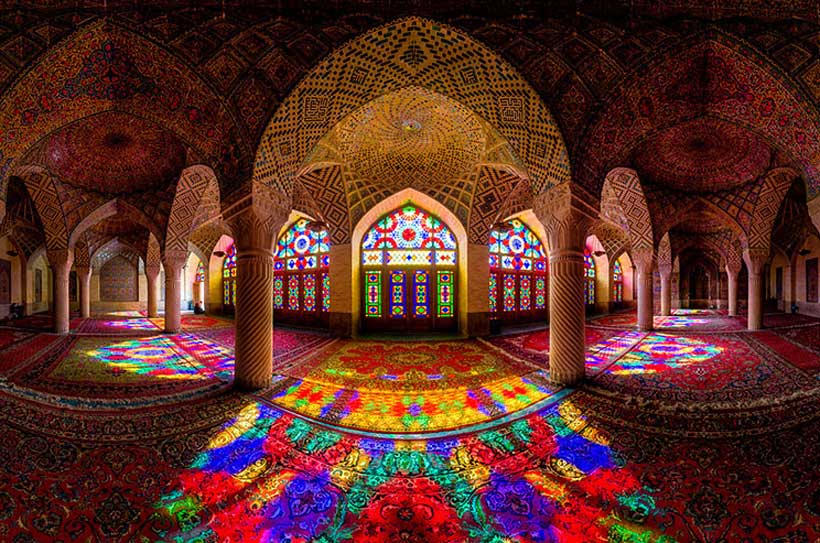 Islam – societal and cultural changes
In order to understand how cultural and societal changes influence any religion, we must first know the definition of religion. Religion is a relation with God which human beings regard as sacred, divine, spiritual, holy and worthy of respect. It consists of the ways to deal with different concerns of human life. Religious influences are rooted in all aspects of human life. Religions evolve and change with time. Religions consist of ideas, values, practices and stories that are embedded in culture and are not separable. It is not possible to understand a religion without its cultural dimensions How Islam has adapted cultural and societal changes as it has spread throughout the globe is an interesting and complex phenomenon.
Islam traveled in many ways through different regions. The history of Islam is full of events that led to Islam's spread across the globe. Sometimes it was transferred through military conquests, it was also carried through trade caravans that travelled over vast distances or through the missionaries. When Islamic ideas came into contact with new societies, they evolved in unique ways and took on diverse forms. That's why these societies have multiple different interpretations of Islam. The spread of Islam across different regions involved some prominent factors such as inter-marriages, trade, influencers etc . Spreading of Islam is a complex phenomenon and to say that it travelled merely through sword is not justified. Muslim culture developed from the ninth century to the twelfth century, and crystallized into what we currently know as Islam. The military expansion of the early centuries facilitated the spread of Islam in name only and it was later that Islam spread in true meaning, as a number of citizens started converting to Islam. Expansion of Islamic culture was carried out by missionaries and political convoys, it also expanded through trade. Group of travelers (caravans) used camels to transport goods and themselves across different regions, they played the most important role in the spread of Islam. These caravans helped in expanding Islamic civilization and culture by connecting different provinces (with the Islamic empires) which were far apart. Merchants carried out trades across different regions. These trades were equally influential in expanding culture and created a sense of multiculturalism or internationalism. These new cultural relationships led to the transfer of technology, science and other forms of culture. This was the start of globalization. But at that time it was just known by multiple names like multiculturalism or internationalism. Cultural globalization is a multidimensional process which leads to different impacts and consequences and makes possible the coexistence of different values with Islamic symbols , values and discourses. Islamic culture does not consist of merely a group of a combination of rituals rather it is a complete way of life prescribed by the Quran.
"The human history is the graveyard of great cultures that the disastrous end of them has been due to this matter that they couldn't present a planned, rational and volitional reaction against the challenges." -Erich Fromm
When Islam encountered globalization:
During the time of prophet Muhammad (SAW) there wasn't much expansion of Islam to other parts of the world. Only a small group of people went to Abissynia during the early days of Islam for the purpose of seeking shelter. The actual age of Islamic globalization has begun when in Medina the Prophet (SAW) founded an Islamic State in 622. From that time, Islam started to spread around the globe. The teachings of the Qur'an and the prophet (SAW) inspired the Muslims not only to learn but also to illumine their souls by knowledge. Despite mastering modern information and technical skills, Muslims had an open mind in understanding all that's good and helpful . They were willing to grasp knowledge and ideas from the Persians, Indians and Greeks in order to enrich their civilization. They had a welcoming attitude towards the changing world.
In assessing the Muslim time of globalization, one could come to realize that the growth of Islam and its civilization to overseas territories took place because of its dynamic nature as disclosed by God. The Book of Islam conveyed messages associated with faith and additionally recommended Muslims to gather know-how of science and equip themselves with modern knowledge. When Muslims took Islam to overseas lands there has been no compulsion for human beings to comply with Islam. Many western scholars made the claims that Islam became unfold on the factor of the sword which are groundless. Islam was promoted with stunning preaching and desirable examples proven through the Prophet (SAW) and early Muslims at some stage in their age of globalization.('N e w s l e t t e r 1 0 Muslim Responses to Globalization', 2002)
Globalization has begun without being acknowledged by a huge area of the Islamic Ummah. Since the tsunamis of globalization began to contact the shores of the Islamic nations, but it shouldn't affect the faith of Muslims and Islamic lifestyle. As it has been comprehended from the former conversation that globalization is irreversible and The Muslims, inevitably, have no choice but to prepare and protect themselves. Realizing that Malaysia needs to do something Former Prime Minister Mahathir stated in one of the His addresses on the issue of globalization to the Islamic Ummah:
"Muslim countries and Muslim government have a duty to ensure that globalization will not result in the marginalization of their countries as happened with the Industrial Revolution and Industrial Age. We cannot afford it this time. If once again we miss this opportunity to keep pace with the radical and rapid advances now being made with technology and the sciences, and the changes they cause to the world's perceptions of things, the new ideas and concepts in human and international relations; if we miss all these and fail to handle them, then we will not only be marginalized, but be dominated and hegemonised permanently"
Mahatir's statement is a reminder to the Muslims not to Ignore the events and progress that take place, and stay away In the fields of Information Technology, Multimedia, e-Study, e-commerce, etc If Muslims choose to remain isolated in this era of globalization then Muslims will be one who will be left alone and loser in comparison with the rest of the world. A sensible thing for the Muslims to do is to be active in mastering and utilizing the new technology for a good purpose that could deliver progress, development and economic benefits to themselves and to the rest of mankind. Now if one looks at the modern period, as far as politics and government go, Muslims have absorbed a great deal from the West, especially in relation to democracy, human rights, democratic forms of governance. There's been as great deal of absorption on the part of Muslims from the West. Any Muslim society today including those which have remained closed and cloistered cannot ignore the force of democracy and the wave of modernity and globalization.
Globalization, modernity and Islam
Through its name, the idea of globalization is very much clear. The word global provides the central idea, it mainly comprises economy, society, culture and politics. People from different countries with different cultural backgrounds are connected through globalization, they make a homogenous culture and thus become globalised. Globalization has made the world interconnected, such that local events may come to have global consequences. Now we proceed to how globalization and modernity which is a very intensified phenomenon, influenced the message of Islam. (m.miasami, no date) As it has been mentioned in a research article the relationship between Islam and globalization has been subjected to considerable speculation and sarcastic discussion. The belief that Islam opposes globalization has been the essence of the debate. Islam calls for adequate responses to the constant challenges posed by the fluctuating time and space factors and for the prospect of their comprehension and implementation to be revitalized and revamped from within in order to combat the possible shortcomings of the Muslim mind and the cultural and civilizational degeneration of Islamic societies This article emphasizes that the current debate of Islam and globalization is more focused on westernization than globalization. It has been argued that the tension is due to the westernization process rather than globalization. Since the mere terminology surrounding the debate has created considerable misunderstanding, the terms of reference need to be defined properly. Globalization is a very intense phenomenon which involves worldwide exchange of goods, people and ideas. Globalization has captured growing intensity of worldwide interconnectedness. Globalization has been a part of human life since its inception. This refers to the inherent human nature and the propensity of man to be a social animal. It is, in fact the propensity with which god has created human beings to exchange his resources with others in order to get better chances at life. Though globalization is related to the idea of comparative advantage, free trade and open economy , its origins can be traced back to long before such ideas came to life. To establish a more detailed view of the so called 'Islam-Globalization' controversy, it is important to differentiate between the globalization cycle in its original context and other comparatively more recent mechanisms, such as westernization that are veiled as globalization and yet are so distinct.
Globalization aims to narrow the gaps that separate the various communities. This is achieved by sharing advantages of cultural , social, science and political governance in all facets of life. That is, they share knowledge, they recognize the principles and codes of ethics of one another, and they establish a common ground. Westernization, by contrast, does not consider such an understanding or building of such a common ground as worthwhile enterprises. Globalization is a mechanism in which the entire planet is like a global town. Globalization is a dynamic process which has different effects on various religions around the world. It breaks the cultural barriers and spread different ideologies and values around the globe. Westernization, on the other side, appears to be a one-way path, implying that in the name of globalization, one country seeks to conquer and influence other areas. In addition, while globalization takes place through the free will of various communities, Westernization is characteristically imposed on other regions. Having explained the distinction between globalization and westernization, the discussion regarding Islam-globalization can be more adequately measured. Islam is not, in its original context, anti-globalization (or modernity, deemed a by-product of globalization), but Muslims also have a concern with Westernization. While there is criticism of Westernization of culture, modernization is accepted as a timely phenomenon.(Achmad and Hamzani, 2016)
Modernity in its political and social forms refers to increasingly specializing isolation from religion in societal institutions such as political systems, law, economic management and education. Unlike social life in the pre-modern period, these roles are conducted in modernity, free from the overarching influence of religion. In this viewpoint, religious fundamentalism-in the sense of a return to a purist past-is a issue in all its complexity and cultural hybridity created by the interaction between modernity and the Muslim ummah.
Modernity is a process in which society becomes modern. It implies social mobility , industrialization, trade. Modernization has been accelerated and accentuated with globalization in the past two decades. Islam, like all other religions, has felt and reacted to the effects of and responded to the impingement of modernity in Muslim society, the multiple forces of modern intellectual, scientific and socio-political life. There's hardly a facet of Muslim society 's life that has been left untouched. Contrary to common belief, the bulk of the ideas of justice, equality prescribed by Islam are in accordance with those inherent in the modernization process. Islam has always promoted ideas such as peaceful coexistence, the acceptance of other religions, democratic governance and women's rights. Indeed, Islam and modernization need not be at odds with one another. Muslims need not have any excessive aversion to Islamic tradition since Islam has never been a cause of any chapters of darkness or ignorance in Muslim history. Islamic culture was without dark ages. Such a thing would be an anomaly for mankind as Islam is in a religion of supreme light, reality, and guidance. Islam, on the contrary, was the root cause of all goodness which emerged in Islamic civilization and benefitted not only Muslims but also non-Muslims. (Kohler and Krueger, 1952)
Islam is both traditional and modern, as the universal and final revelation to mankind. While it speaks of the infinity, permanence and inviolability of its divinely prescribed truth, and thus of continued compliance with and following its authorities, as well as of the valuation and conformity with the legacies and traditions spawned by such dynamic historical processes, Islam also calls for appropriate responses to the constant challenges posed by the fluctuating time and space.
According to an article, (Bicer, 2013)Islamic responses to the globalization phase are very complex. Islamic understanding, social circumstances and interaction with modernity are the reasons for this. Discrete experiences form independent Islamist thoughts, expectations, critiques, strategies, and their modern or non-modern commitments. Where political , economic or cultural deprivation slowly impedes the fulfillment of desires without pressure or inequality, Muslims may follow a committed, private and a political Islamism consistent with western rationalization, also entangled with it. Muslims should take a personal, general, cooperative, and systematic approach and strive toward a compromised modern Islamic public sphere. Globalization should be acknowledged for providing a suitable arena for exchange of ideas and thoughts.
Globalization in the light of Quran
Globalization is socially, historically and politically powerful, and is prevalent in the world. Whatever the dominant political and cultural influence geographically, the ideology takes priority over others. In our times the U.S. is the world's dominant power. American culture is the power house worldwide. The Qur'an says the balance of power passes to other hands, "We bring these days to men by turns, and that Allah may know those who believe and take witnesses from among you. And Allah loveth not those that do wrong" (Qur'an 3/140). This verse means, "Allah has turned those glories around, Some days are in favour of people and some are against them". In this Qur'anic verse, the word dawla (mubadala) means going back and forth. That exchange of primacy among cultures has some causes hidden. We must accept globalization as a reality in principle. It is a power cycle and can change thereby from person to person, community to community, State to State, continent to continent. Globalization is in essence neutral rather than demonic nor divine. It shifts the role of client, and room utilized. There are, therefore, many articles about globalization, for and against religion.
Religious and cultural values have been affected by the influence of globalization's dominance. Globalization is seen as a cause of religious diversity and its threat to traditional values. It is also seen as a polarization factor defining religious identity and its internal practice. Evaluating the substance of religious scriptures and religious history challenges us with this underlined reality that Islam is a global faith and has sought to become globalized through its historical context. Islam has also addressed the question of globalization and the development of a global culture and democracy. To prove that topic, we can state the following Quranic verses.
Many verses of Quran have spoken about the globalization of Islam and lack of its limitation to definite place or time directly or indirectly. Also, they have narrated and characterized the global view of Islam.:
«قل يا ايها الناس اني رسول الله اليكم جميعاً»
Say: O people! surely I am the Messenger of God to you all.
«يا ايها الناس اعبدوا ربكم الذي خلقكم و الذين من قبلكم لعلكم تتقون»
O men! serve your Lord who created you and those before you so that you
may guard against evil.
«ان الله اصطفي آدم و نوحاً و ال ابراهيم و ال عمران علي العالمين»
"Surely God chose Adam and Nuh and the descendants of Ibrahim and the
descandents of Imran above the nation.
«هو الذي ارسل رسوله بالهدي و دين الحق ليظهره علي الدين كله.
"He it is who sent His messenger with guidance and the religion of truth, that
he might cause it to prevail over all religions, though the polytheists may be
averse.
«وعد الله الذين آمنوا منكم وعملو صالحات ليستخلفنكم في الارض كما استخلف الذين من قبلهم و ليمكنن لهم دينهم الذي ارتضي لهم و ليبد لنهم من بعد خوفهم امنا.
"God has promised to those of you who believe and do good that He will most certainly make them rulers in the earth as He made rulers those before them, and that He will most certainly establish for them their religion which He has chosen for them, and that He will most certainly, after their fear, give them security in exchange; they shall serve Me, not associating aught with me; and whoever is ungrateful after this, these it is who are the transgressors."
«يا ايها الذين آمنوا ادخلوا في السلم كافه و لاتتبعوا خطوات الشيطان»
"O you who believe! enter into submission one and all and do not follow the footsteps of shaitan; surely he is your open enemy "
It has been pointed in above verses that Holy Prophet of Islam (Peace be Upon Him) has announced His Quranic message, the divine revelation, with the characteristic of eternity for all human beings. Also, the aforesaid verses imply the world's inclusion of Islam legal system and this matter that the mission of the Holy Prophet (peace be upon Him) is global and for all human beings.
Conclusion
Islam is not in conflict with the issue of globalization and modernity, but the features of globalization, from the Islamic point of view, are distinct from the present idiomatic element. Reviewing the quality of religious texts and religious history presents us with this obvious reality that religion of Islam is a global religion and in its historical experience has always sought to become worldwide. Islam has always addressed the question of globalization, liberal culture system and global governance. We believe that Islam has broad-based and national thought and theoretical principles that, if extracted and clarified in the modern language, can be as a shining lamp before the present human way. Of course, other holy books, such as the New and Old Testaments, claim to present this principle, but the comparison of Islam's foundation of thought with other holy religions proves that Islam and the Quran are unquestionably superior. So we can conclude that whatever is described as the globalization phase today is not in line with Islam 's view given the presence of similarity and parallels such as the elimination of geographical borders, but it is apparent that Islam does not oppose globalization and render Islam global, but the characteristics of globalization vary from today's idiomatic features.
From this point of view, globalization should be seen as a possibility for the growth and advancement of human good principles, as it has transformed communicative technologies and enabled citizens across the world with swift and unified connectivity. According to this approach, globalization is an appropriate opportunity to develop the exalted Islamic instructions and is a ground for the fulfillment of the global government of Islam, as promised in the verses of the Glorious Qur'an.
As a result, it can be said that while Western and especially America dominated communicative technologies, the growth and development of these technologies , particularly internet and satellite, created an atmosphere that this situation can be used well. It is also easy for the active addressees of the media to accept the exalted messages of Islamic religion which are in harmony with human instincts that the dust of negligence has been touched on their pure human nature, and this matter requires the conscience and acuity of Islamic world thinkers that they can better use this condition and prove this principle that Islam is in agreement with globalization.
Reference
Achmad, D. and Hamzani, U. (2016) 'Globalization in the Perspective of Islam and Economic Experts', Procedia – Social and Behavioral Sciences, 219, pp. 41–46. doi: 10.1016/j.sbspro.2016.04.030.
Bicer, R. (2013) 'Globalization in the Context of Islamic Theology', The Journal of Rotterdam Islamic and Social Sciences, 3(1), pp. 1–12. doi: 10.2478/jriss-2013-0001.
Kohler, W. and Krueger, F. (1952) 'T H E Impact of the German Immigration on T H E', 2(May), pp. 207–229.
m.miasami (no date) 'Islam and Globalization', fountain magazine.
'N e w s l e t t e r 1 0 Muslim Responses to Globalization' (2002) Religion, (July).
Debates about Islamic reform loom larger as Ramadan approaches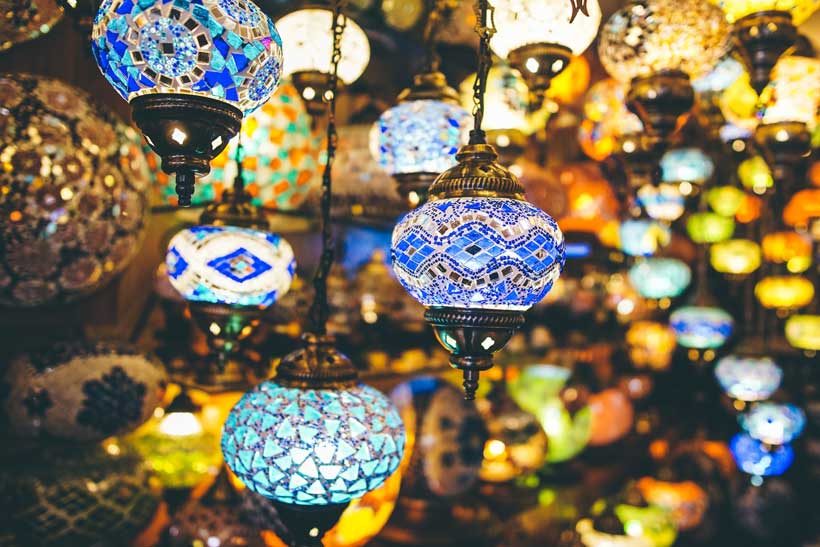 Reform of Islamic jurisprudence was the elephant in the room when two prominent Saudi clerics recently clashed publicly on whether apostasy was punishable with death under Islamic law.
The debate's timing on a Saudi state-controlled, artsy entertainment channel, Rotana Khalijiya, suggested as much.
The debate aired days before the kingdom's Ministry of Islamic Affairs severely restricted celebrating Ramadan. Islam's holy month of fasting begins on March 22.
What lends debates like the discussion about apostasy greater significance is that they feed into a competition between Saudi Arabia and various other players for religious soft power in the Muslim world.
The rivalry pits Indonesian reformists against state-aligned Saudi and Emirati propagators of a socially liberal but autocratic interpretation of Islam.
Saudi and Emirati-backed Islamic scholars reject jurisprudential reform and reserve the right of legal interpretation for the ruler and his clerical surrogates.
Last year, Saudi Crown Prince Mohammed Bin Salman went as far as nominating himself as the primary interpreter of Islamic law.
Mr. Bin Salman asserted in an interview with The Atlantic that "in Islamic law, the head of the Islamic establishment is wali al-amr, the ruler."
Mr. Bin Salman meant that literally. The crown prince, in contrast to many Muslim rulers, seldom, if at all, solicits the opinion of Muslim scholars to legitimise his policies.
"Bin Salman puts religion at the service of his politics while protesting against the use of religion by his opponents," said scholar and author of a book on the Muslim World League Louis Blin. The League is Mr. Bin Salman's principal vehicle for propagating his autocratic version of a moderate form of Islam.
To be sure, Mr. Bin Salman and United Arab Emirates President Mohammed bin Zayed have enacted far-reaching social reforms that have enhanced women's social rights and professional opportunities. Also, the two men have eased restrictions on gender interaction and embraced Western-style entertainment.
However, they anchored these changes in civil law and ignored the need to synchronise religious jurisprudence.
What drives the reformist zeal of Messrs. Bin Salman and Bin Zayed is not change because it is the right thing to do.
The two men's primary concern is securing the survival of their autocratic regimes. To do so, they need to cater to youth aspirations, diversify their oil export-dependent economies, ease social restrictions to compete for foreign talent, and project an image of tolerance.
Their reforms serve that purpose but go no further.
Exhibit A is Saudi Arabia's first-ever personal status law.
A recent Amnesty International analysis of the law suggests that it remains rooted in orthodox Islamic jurisprudence.
The law codifies problematic practices inherent in the kingdom's male guardianship system.
It entrenches a system of gender-based discrimination in most aspects of family life, including marriage, divorce, child custody, and inheritance, even though it also sets a minimum age for marriage.
Under the law, women are required to obtain the consent of their male legal guardian to get married.
The law further obliges a wife to "obey" her husband. It conditions her right to financial support, such as food and accommodation, on her "submit(ting) herself" to her husband.
Moreover, men can initiate divorce without conditions, while women face legal, financial, and practical barriers. In divorce, a mother does not have equal rights to her children; the father is granted guardianship as a matter of principle.
Finally, the law institutionalises discrimination between men and women in inheritance, giving men a much larger share of assets than their female counterparts.
Similarly, recently announced restrictions on the public celebration of Ramadan were designed to shift the core of Saudi identity from religion to nationalism. They also intended to strengthen government surveillance and control.
With the restrictions, Mr. Bin Salman apparently wanted to be seen as walking in the footsteps of Mustafa Kemal Ataturk, the 20th-century visionary who carved secular Turkey out of the ruins of the Ottoman Empire and abolished the caliphate.
The new rules curtail the time allotted to evening prayers, forbid worshipers to bring their children to the mosque, ban the filming and broadcasting of prayers, curb donations for organising the breaking of the fast by worshippers, and oblige mosque officials to supervise the fast-breaking in courtyards rather than inside the mosque.
The measures resemble restrictions the government tried to impose last year. However, online uproar forced the government to retract a ban on broadcasting uninterrupted live Ramadan footage from the two mosques viewed by Muslims worldwide.
Looking for a silver lining in the restrictions, Indian Muslim thinker and Secretary-General of the Islamic Forum for the Promotion of Moderate Thought A. Faizur Rahman, said in a telephone interview that Mr. Bin Salman likely sees the reported measures as a way to counter the ritualisation of Islam.
That also is the message in the crown prince's plan to build a futuristic downtown Riyadh with the Mukaab, a 400-metre-high square virtual reality cube, at its centre.
Critics have denounced the plan because the envisioned cube resembles the Kaaba, a black cuboid-shaped stone structure at the center of Mecca's grand mosque.
Mr. Rahman described the Ramadan restrictions as "a bad imitation of Ataturk. It's an expression of power. It's saying I am the ruler."
Some analysts believe that Mr. Bin Salman, like Mr. Ataturk in the past, wants to remove religion from the public square and relegate it to the private sphere.
In contrast to the waning years of empire and Turkey's early republican period, Mr. Bin Salman has opted for achieving his goal by decree with no semblance of public debate.
To be sure, Mr. Ataturk's reforms, including introducing French-style militant secularism, were unpopular and enacted by a one-party state.
Nevertheless, they followed a fierce battle of ideas in rival publications in the last 15 years of the empire about the role and the nature of Islam that was fresh in people's minds.
Clerics, nationalists, and intellectuals voiced opinions ranging from the advocacy of European positivism and materialism, secular nationalism, calls for religious reform, and even rebukes of Islam and the Qur'an to fierce opposition to any reformation of religious discourse and rejection of the notion of a nation as opposed to a pan-Islamic state.
Citing Sura 16 Verse 125 of the Qur'an, Mr. Rahman, the Indian Muslim intellectual, argued that Mr. Bin Salman's approach, that brooks no dissent and in which debate is often choreographed, was "not the way to reform society. Reform has to be voluntary through the art of persuasion. It's neither Islamic nor good to impose your will."
Where Mr. Bin Salman opts for a top down-dictate that focuses on form rather than content, his foremost ideological rival focuses on a bottom-up approach that embraces jurisprudential reform in pursuit of a moderate Islam that is pluralistic, inclusive, and unambiguously endorses the Universal Declaration of Human Rights.
Last month, Indonesia's Nahdlatul Ulama, the world's largest and most moderate civil society movement, called in a document composed in the tradition of Islamic jurisprudence to abolish the caliphate and replace it with the notion of the nation-state.
The document was issued after consultations in the second half of 2022 in some 230 religious seminaries across the Indonesian archipelago in which the proposition of jurisprudential reform was debated.
In 2019, 20,000 Nahdlatul Ulama religious scholars issued a fatwa or religious opinion that erased the concept of the kafir or infidel in Islamic jurisprudence and replaced it with the notion of a citizen.
While apostasy, like blasphemy, is on the bucket list of Nahdlatul Ulama's jurisprudential reforms, it was unusual for Saudi clerics to clash on television over interpretations of Islamic law.
The debate pitted Saudi Islamic scholar Abd Al-Rahman Abd Al-Karim, a proponent of the classical Islamic legal proposition of the death penalty for apostasy, against Ahmad al Ghamdi, the former head of the Mecca chapter of the Authority for Promotion of Virtue and Prevention of Vice.
In 2016, Mr. Bin Salman clipped the wings of the Authority, a once-feared religious police force, by banning it from "pursuing, questioning, asking for identification, arresting and detaining anyone suspected of a crime."
Since leaving the Authority, Mr. Al-Ghamdi has emerged as a religious liberal advocating the very things on which his police unit once cracked down. These include mixing genders, listening to music, and the forced closure of shops and businesses during prayer time.
In the debate with Mr. Al-Karim, Mr. Al-Ghamdi appeared to adopt Mr. Rahman and Nahdlatul Ulama's approach of bottom-up reform based on persuasion.
Countering Mr. Al-Karim, Mr.Al-Ghamdi asserted, "People who do not adhere to the Islamic faith are free to do so. They must not be coerced. The same is true for people who converted to Islam and then became apostates. There are unambiguous verses in the Quran regarding their freedom to do so. Allah said (in the Quran), 'there is no coercion in religion.'"
Who are genuine Muslim moderates? Separating the wheat from the chafe
If you think Islamic scholars discussing the religious legitimacy of the United Nations and the nation-state will put you to sleep, think again.
A call by Nahdlatul Ulama or the Revival of Islamic Scholars, arguably the world's most moderate Muslim civil society movement, to anchor the nation-state as opposed to a caliphate and the United Nations in Islamic law is at the forefront of the ideological fight against extremism and jihadism as advocated by groups such as Al Qaeda and the Islamic State.
The call, launched on Tuesday at a mass rally in the Indonesian city of Surabaya commemorating the Indonesian group's centennial and a gathering a day earlier of Islamic scholars from across the globe, lays down a gauntlet for the Muslim world's autocratic and authoritarian leaders.
Anchoring the United Nations and its charter in religious law would legally oblige non-democratic regimes to respect human rights.
The charter compels states to honour "fundamental human rights…the dignity and worth of the human person, (and)…the equal rights of men and women" and makes it legally binding for its Muslim signatories, according to religious law."
Indonesian President Joko Widodo seemingly endorsed the call by speaking at the rally immediately after senior Nahdlatul Ulama leaders read it in Arabic and Bahasa Indonesia at the gathering.
The call constitutes the latest move in a sustained Nahdlatul Ulama effort to spark reform of Islamic jurisprudence and inspire other faiths to take a critical look at their potentially problematic tenants as a way of countering extremism and religiously motivated violence.
"Nahdlatul Ulama believes it is essential to the well-being of Muslims to develop a new vision capable of replacing the long-established aspiration, rooted in Islamic jurisprudence (fiqh), of uniting Muslims throughout the world into a single universal state, or caliphate," the group said in the declaration read out at the rally.
"It is neither feasible nor desirable to re-establish a universal caliphate that would unite Muslims throughout the world in opposition to non-Muslims. As recently demonstrated by the Islamic State in Iraq and Syria, or ISIS, attempts to do so will inevitably be disastrous and contrary to the purposes of Sharia (Islamic law): i.e., the protection of religion, human life, sound reasoning, family, and property," the declaration went on to say.
Yahya Cholil Staquf, the chairman of Nahdlatul Ulama's executive council, framed the group's proposition in questions about the need for jurisprudential reform that he posed at the scholars' conference.
Mr. Staquf's questions were based on an unpublished discussion paper that asserted that the view that Muslims "should have a default attitude of enmity towards non-Muslims, and that infidels…should be subject to discrimination is well established within turats al-fiqh (the tradition of Islamic jurisprudence."
The attitude towards non-Muslims described in the paper is at the core of the response of the Muslim world to religious extremism and jihadism.
An open letter to Abu Bakr al-Baghdadi, the late leader of the Islamic State, written after he declared in 2014 a caliphate with himself as caliph, signed by 126 prominent Islamic scholars, including participants in this weeks, insists that "there is agreement (ittifaq) among scholars that a caliphate is an obligation upon the Ummah (Muslim community)."
The letter was typical of Muslim leaders, parroted by their Western counterparts, who, for more than two decades since 9/11, have insisted that Islam and Islamic jurisprudence need no reform. Instead, they assert that jihadis misrepresent and misconstrue the faith.
In doing so, autocrats drown out criticism of their brutal, repressive rule that brooks no dissent and potentially provokes violence.
Moreover, casting jihadists as deviants rather than products of problematic tenants of jurisprudence that justify violence stymies criticism of the justification of autocracy as a necessary means to combat violence and promote moderate Islam.
As a result, the Nahdlatul Ulama challenge goes to the core of a battle for the soul of Islam that involves a competition for religious soft power and leadership in the Muslim world as well as who will define what constitutes moderate Islam.
The ideological rivalry pits Nahdlatul Ulama's concept of Humanitarian Islam, which calls for religious reform and unambiguously endorses pluralism, the United Nations Charter and the Universal Declaration of Human Rights against an autocratic definition of moderate Islam that rejects religious and political reform but supports a formalistic, ceremonial form of inter-faith dialogue and the loosening of social restrictions long advocated by orthodox Islam.
Among the letter's signatories were proponents of autocratic forms of moderate Islam.
They included Egyptian Grand Mufti Shawqi Allam; Egypt's former grand mufti, Ali Goma, who religiously endorsed the killing on a Cairo square in 2013 of some 800 Muslim Brotherhood protesters by security forces; several members of Egypt's state-controlled Fatwa Council; and scholars At Al Azhar, Cairo's citadel of Islamic learning.
Also among the signatories were Abdullah Bin Bayyah, the head of the fatwa council of the United Arab Emirates, and one of its other members, popular American Muslim preacher Hamza Yusuf, men who do the Gulf state's religious bidding.
The strength of the Nahdlatul Ulama challenge was evident in the fact that some of the world's foremost opponents of the Indonesian group's reformism felt the need to be represented at this week's conference in one way or another, even if some backed out of the conference after initially suggesting that they would attend.
Messrs. Bin Bayyah and Goma chose not to attend. Mr. Allam used his video remarks to express opposition to Nahdlatul Ulama's call for replacing the caliphate with the notion of the nation-state and endorsing the United Nations.
Muhammad Al-Issa, the head of the Muslim World League, Saudi Crown Prince Mohammed bin Salman's vehicle for propagating his autocratic version of moderate Islam, chose to ignore Nahdlatul Ulama's proposition. Mr. Al-Issa made his remarks on video after cancelling his attendance.
Nahdlatul Ulama threw down its gauntlet by asserting that Muslims need to choose between maintaining the obligation to create a caliphate or reforming Islamic jurisprudence so that it would "embrace a new vision and develop a new discourse regarding Islamic jurisprudence, which will prevent the political weaponization of identity; curtail the spread of communal hatred; promote solidarity and respect among the diverse peoples, cultures, and nations of the world; and foster the emergence of a truly just and harmonious world order," according to the declaration.
In its unpublished paper, Nahdlatul Ulama asserted that "Muslims should acknowledge that a socio-political construct (or imperium) capable of operationalizing these normative views across the Muslim world no longer exists" and that "as a consequence of choosing to retain the established fiqh view and norms associated therewith…would automatically be a religious duty incumbent upon Muslims to revive the imperium. This, in turn, would necessarily entail dissolving any and all existing nation-states, under whose governance Muslims currently live."
With one-third of Indonesia's 270 million inhabitants identifying themselves as Nahdlatul Ulama and a religious authority of its own, the group is likely to formally announce its reform of relevant Islamic jurisprudence, potentially supported by various non-Indonesian scholars, mosques, and other Muslim associations, irrespective of opposition to its moves.
While the group's legal move would not be binding in a Muslim world where legal authority is decentralised, it lays down a marker that other Muslim legal authorities will ultimately be unable to ignore in their bid to be recognised as proponents of a genuinely moderate Islam.
How divine books guide and socialize an individual into society
When an individual born it interact with social group in which it is present. The term socialization refers to the process of interaction through which the growing individual learns the habits, attitudes, values and beliefs of the social group into which one has been born. … Socialization prepares people to participate in a social group by teaching them its norms and expectations. But why there is need of socialization ? The answer is we are born there is something in our DNA that make us feel there should be some one who we need to follow, that there is someone who make us, who is very superior to us.
Very interesting question. what a religion actually is. As per the Oxford dictionary, "religion" is: "The belief in and worship of a superhuman controlling power, especially a personal God or gods."
That is what religion is very simply put .strictly speaking, all "religions" in the world revolve around this same concept: a belief in a superhuman controlling power. They all build on this central concept, assigning various different attributes and holy books to this superhuman controlling power.
In Hinduism, this "power" is called Brahman and has many forms, manifesting itself in every sentient being, In Islam it is called "Allah" and so on so forth. But the bottom line of all these religions is: There is a god.
There is God who have sent us and give us the way to live the life. Through the learning process one give priority to the religion it follow. The religion guide us through holy book. Divine books are four in numbers revealed to different Prophets i.e.
Tawrat to Prophet Musa
Zabur to Prophet Dawud
Injil to Prophet Isa
Quran revealed to Prophet Muhammad SAW
but Muslim believes that they all carry a same message or guidance for humanity. Divine books provide set of rules to live a life. They can also act as a source of history and motivation for the followers. Quran is last Divine book but it contains some references of all other Divine Books.
Divine books act as source of religion provider. Beliefs, values and practices related to spiritual concerns are described by religion. It is also known as crucial roadway of socialization for many people. In many religious institutions like temples, churches and mosques individual of many religious communities assemble to glorify and to grasp knowledge. Many ceremonies related to structure of family like marriage and birth are also related to religious celebrations. Shared set of socialized value which passes through society are foster by organized religion. Each social theorist define religion according to their own perspective
The purpose of sending divine books to the followers of certain religion was to give them the principles of religion. The teachings of Buddhism, Islam, Hinduism, Christianity are very similar to each other. The conflict occurs in their ideology and oneness of God. Reforms in individual life and society's life like harmony and unity are brought by these books. They act as a balance between life of both the individual and society by safeguarding rights, assigning individual responsibilities which are guided by Divine books. Divine books deals with the demand of society and behave as building block of thinking and behavioural processes and lay stress on Faith , through this human hearts and minds are completely transformed and remodelling of our thinking and behavioural pattern occur which as a result changes the whole society.