How modernity and globalization influenced the message and expansion of Islam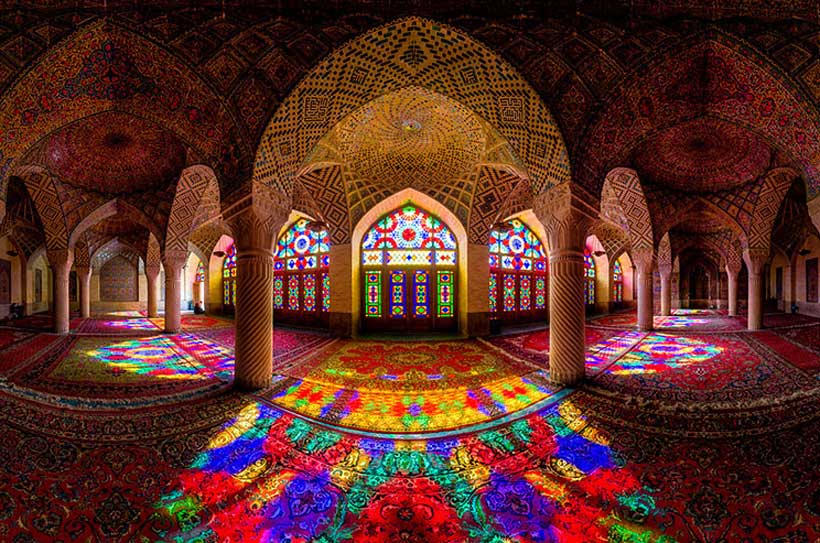 Islam – societal and cultural changes
In order to understand how cultural and societal changes influence any religion, we must first know the definition of religion. Religion is a relation with God which human beings regard as sacred, divine, spiritual, holy and worthy of respect. It consists of the ways to deal with different concerns of human life. Religious influences are rooted in all aspects of human life. Religions evolve and change with time. Religions consist of ideas, values, practices and stories that are embedded in culture and are not separable. It is not possible to understand a religion without its cultural dimensions How Islam has adapted cultural and societal changes as it has spread throughout the globe is an interesting and complex phenomenon.
Islam traveled in many ways through different regions. The history of Islam is full of events that led to Islam's spread across the globe. Sometimes it was transferred through military conquests, it was also carried through trade caravans that travelled over vast distances or through the missionaries. When Islamic ideas came into contact with new societies, they evolved in unique ways and took on diverse forms. That's why these societies have multiple different interpretations of Islam. The spread of Islam across different regions involved some prominent factors such as inter-marriages, trade, influencers etc . Spreading of Islam is a complex phenomenon and to say that it travelled merely through sword is not justified. Muslim culture developed from the ninth century to the twelfth century, and crystallized into what we currently know as Islam. The military expansion of the early centuries facilitated the spread of Islam in name only and it was later that Islam spread in true meaning, as a number of citizens started converting to Islam. Expansion of Islamic culture was carried out by missionaries and political convoys, it also expanded through trade. Group of travelers (caravans) used camels to transport goods and themselves across different regions, they played the most important role in the spread of Islam. These caravans helped in expanding Islamic civilization and culture by connecting different provinces (with the Islamic empires) which were far apart. Merchants carried out trades across different regions. These trades were equally influential in expanding culture and created a sense of multiculturalism or internationalism. These new cultural relationships led to the transfer of technology, science and other forms of culture. This was the start of globalization. But at that time it was just known by multiple names like multiculturalism or internationalism. Cultural globalization is a multidimensional process which leads to different impacts and consequences and makes possible the coexistence of different values with Islamic symbols , values and discourses. Islamic culture does not consist of merely a group of a combination of rituals rather it is a complete way of life prescribed by the Quran.
"The human history is the graveyard of great cultures that the disastrous end of them has been due to this matter that they couldn't present a planned, rational and volitional reaction against the challenges." -Erich Fromm
When Islam encountered globalization:
During the time of prophet Muhammad (SAW) there wasn't much expansion of Islam to other parts of the world. Only a small group of people went to Abissynia during the early days of Islam for the purpose of seeking shelter. The actual age of Islamic globalization has begun when in Medina the Prophet (SAW) founded an Islamic State in 622. From that time, Islam started to spread around the globe. The teachings of the Qur'an and the prophet (SAW) inspired the Muslims not only to learn but also to illumine their souls by knowledge. Despite mastering modern information and technical skills, Muslims had an open mind in understanding all that's good and helpful . They were willing to grasp knowledge and ideas from the Persians, Indians and Greeks in order to enrich their civilization. They had a welcoming attitude towards the changing world.
In assessing the Muslim time of globalization, one could come to realize that the growth of Islam and its civilization to overseas territories took place because of its dynamic nature as disclosed by God. The Book of Islam conveyed messages associated with faith and additionally recommended Muslims to gather know-how of science and equip themselves with modern knowledge. When Muslims took Islam to overseas lands there has been no compulsion for human beings to comply with Islam. Many western scholars made the claims that Islam became unfold on the factor of the sword which are groundless. Islam was promoted with stunning preaching and desirable examples proven through the Prophet (SAW) and early Muslims at some stage in their age of globalization.('N e w s l e t t e r 1 0 Muslim Responses to Globalization', 2002)
Globalization has begun without being acknowledged by a huge area of the Islamic Ummah. Since the tsunamis of globalization began to contact the shores of the Islamic nations, but it shouldn't affect the faith of Muslims and Islamic lifestyle. As it has been comprehended from the former conversation that globalization is irreversible and The Muslims, inevitably, have no choice but to prepare and protect themselves. Realizing that Malaysia needs to do something Former Prime Minister Mahathir stated in one of the His addresses on the issue of globalization to the Islamic Ummah:
"Muslim countries and Muslim government have a duty to ensure that globalization will not result in the marginalization of their countries as happened with the Industrial Revolution and Industrial Age. We cannot afford it this time. If once again we miss this opportunity to keep pace with the radical and rapid advances now being made with technology and the sciences, and the changes they cause to the world's perceptions of things, the new ideas and concepts in human and international relations; if we miss all these and fail to handle them, then we will not only be marginalized, but be dominated and hegemonised permanently"
Mahatir's statement is a reminder to the Muslims not to Ignore the events and progress that take place, and stay away In the fields of Information Technology, Multimedia, e-Study, e-commerce, etc If Muslims choose to remain isolated in this era of globalization then Muslims will be one who will be left alone and loser in comparison with the rest of the world. A sensible thing for the Muslims to do is to be active in mastering and utilizing the new technology for a good purpose that could deliver progress, development and economic benefits to themselves and to the rest of mankind. Now if one looks at the modern period, as far as politics and government go, Muslims have absorbed a great deal from the West, especially in relation to democracy, human rights, democratic forms of governance. There's been as great deal of absorption on the part of Muslims from the West. Any Muslim society today including those which have remained closed and cloistered cannot ignore the force of democracy and the wave of modernity and globalization.
Globalization, modernity and Islam
Through its name, the idea of globalization is very much clear. The word global provides the central idea, it mainly comprises economy, society, culture and politics. People from different countries with different cultural backgrounds are connected through globalization, they make a homogenous culture and thus become globalised. Globalization has made the world interconnected, such that local events may come to have global consequences. Now we proceed to how globalization and modernity which is a very intensified phenomenon, influenced the message of Islam. (m.miasami, no date) As it has been mentioned in a research article the relationship between Islam and globalization has been subjected to considerable speculation and sarcastic discussion. The belief that Islam opposes globalization has been the essence of the debate. Islam calls for adequate responses to the constant challenges posed by the fluctuating time and space factors and for the prospect of their comprehension and implementation to be revitalized and revamped from within in order to combat the possible shortcomings of the Muslim mind and the cultural and civilizational degeneration of Islamic societies This article emphasizes that the current debate of Islam and globalization is more focused on westernization than globalization. It has been argued that the tension is due to the westernization process rather than globalization. Since the mere terminology surrounding the debate has created considerable misunderstanding, the terms of reference need to be defined properly. Globalization is a very intense phenomenon which involves worldwide exchange of goods, people and ideas. Globalization has captured growing intensity of worldwide interconnectedness. Globalization has been a part of human life since its inception. This refers to the inherent human nature and the propensity of man to be a social animal. It is, in fact the propensity with which god has created human beings to exchange his resources with others in order to get better chances at life. Though globalization is related to the idea of comparative advantage, free trade and open economy , its origins can be traced back to long before such ideas came to life. To establish a more detailed view of the so called 'Islam-Globalization' controversy, it is important to differentiate between the globalization cycle in its original context and other comparatively more recent mechanisms, such as westernization that are veiled as globalization and yet are so distinct.
Globalization aims to narrow the gaps that separate the various communities. This is achieved by sharing advantages of cultural , social, science and political governance in all facets of life. That is, they share knowledge, they recognize the principles and codes of ethics of one another, and they establish a common ground. Westernization, by contrast, does not consider such an understanding or building of such a common ground as worthwhile enterprises. Globalization is a mechanism in which the entire planet is like a global town. Globalization is a dynamic process which has different effects on various religions around the world. It breaks the cultural barriers and spread different ideologies and values around the globe. Westernization, on the other side, appears to be a one-way path, implying that in the name of globalization, one country seeks to conquer and influence other areas. In addition, while globalization takes place through the free will of various communities, Westernization is characteristically imposed on other regions. Having explained the distinction between globalization and westernization, the discussion regarding Islam-globalization can be more adequately measured. Islam is not, in its original context, anti-globalization (or modernity, deemed a by-product of globalization), but Muslims also have a concern with Westernization. While there is criticism of Westernization of culture, modernization is accepted as a timely phenomenon.(Achmad and Hamzani, 2016)
Modernity in its political and social forms refers to increasingly specializing isolation from religion in societal institutions such as political systems, law, economic management and education. Unlike social life in the pre-modern period, these roles are conducted in modernity, free from the overarching influence of religion. In this viewpoint, religious fundamentalism-in the sense of a return to a purist past-is a issue in all its complexity and cultural hybridity created by the interaction between modernity and the Muslim ummah.
Modernity is a process in which society becomes modern. It implies social mobility , industrialization, trade. Modernization has been accelerated and accentuated with globalization in the past two decades. Islam, like all other religions, has felt and reacted to the effects of and responded to the impingement of modernity in Muslim society, the multiple forces of modern intellectual, scientific and socio-political life. There's hardly a facet of Muslim society 's life that has been left untouched. Contrary to common belief, the bulk of the ideas of justice, equality prescribed by Islam are in accordance with those inherent in the modernization process. Islam has always promoted ideas such as peaceful coexistence, the acceptance of other religions, democratic governance and women's rights. Indeed, Islam and modernization need not be at odds with one another. Muslims need not have any excessive aversion to Islamic tradition since Islam has never been a cause of any chapters of darkness or ignorance in Muslim history. Islamic culture was without dark ages. Such a thing would be an anomaly for mankind as Islam is in a religion of supreme light, reality, and guidance. Islam, on the contrary, was the root cause of all goodness which emerged in Islamic civilization and benefitted not only Muslims but also non-Muslims. (Kohler and Krueger, 1952)
Islam is both traditional and modern, as the universal and final revelation to mankind. While it speaks of the infinity, permanence and inviolability of its divinely prescribed truth, and thus of continued compliance with and following its authorities, as well as of the valuation and conformity with the legacies and traditions spawned by such dynamic historical processes, Islam also calls for appropriate responses to the constant challenges posed by the fluctuating time and space.
According to an article, (Bicer, 2013)Islamic responses to the globalization phase are very complex. Islamic understanding, social circumstances and interaction with modernity are the reasons for this. Discrete experiences form independent Islamist thoughts, expectations, critiques, strategies, and their modern or non-modern commitments. Where political , economic or cultural deprivation slowly impedes the fulfillment of desires without pressure or inequality, Muslims may follow a committed, private and a political Islamism consistent with western rationalization, also entangled with it. Muslims should take a personal, general, cooperative, and systematic approach and strive toward a compromised modern Islamic public sphere. Globalization should be acknowledged for providing a suitable arena for exchange of ideas and thoughts.
Globalization in the light of Quran
Globalization is socially, historically and politically powerful, and is prevalent in the world. Whatever the dominant political and cultural influence geographically, the ideology takes priority over others. In our times the U.S. is the world's dominant power. American culture is the power house worldwide. The Qur'an says the balance of power passes to other hands, "We bring these days to men by turns, and that Allah may know those who believe and take witnesses from among you. And Allah loveth not those that do wrong" (Qur'an 3/140). This verse means, "Allah has turned those glories around, Some days are in favour of people and some are against them". In this Qur'anic verse, the word dawla (mubadala) means going back and forth. That exchange of primacy among cultures has some causes hidden. We must accept globalization as a reality in principle. It is a power cycle and can change thereby from person to person, community to community, State to State, continent to continent. Globalization is in essence neutral rather than demonic nor divine. It shifts the role of client, and room utilized. There are, therefore, many articles about globalization, for and against religion.
Religious and cultural values have been affected by the influence of globalization's dominance. Globalization is seen as a cause of religious diversity and its threat to traditional values. It is also seen as a polarization factor defining religious identity and its internal practice. Evaluating the substance of religious scriptures and religious history challenges us with this underlined reality that Islam is a global faith and has sought to become globalized through its historical context. Islam has also addressed the question of globalization and the development of a global culture and democracy. To prove that topic, we can state the following Quranic verses.
Many verses of Quran have spoken about the globalization of Islam and lack of its limitation to definite place or time directly or indirectly. Also, they have narrated and characterized the global view of Islam.:
«قل يا ايها الناس اني رسول الله اليكم جميعاً»
Say: O people! surely I am the Messenger of God to you all.
«يا ايها الناس اعبدوا ربكم الذي خلقكم و الذين من قبلكم لعلكم تتقون»
O men! serve your Lord who created you and those before you so that you
may guard against evil.
«ان الله اصطفي آدم و نوحاً و ال ابراهيم و ال عمران علي العالمين»
"Surely God chose Adam and Nuh and the descendants of Ibrahim and the
descandents of Imran above the nation.
«هو الذي ارسل رسوله بالهدي و دين الحق ليظهره علي الدين كله.
"He it is who sent His messenger with guidance and the religion of truth, that
he might cause it to prevail over all religions, though the polytheists may be
averse.
«وعد الله الذين آمنوا منكم وعملو صالحات ليستخلفنكم في الارض كما استخلف الذين من قبلهم و ليمكنن لهم دينهم الذي ارتضي لهم و ليبد لنهم من بعد خوفهم امنا.
"God has promised to those of you who believe and do good that He will most certainly make them rulers in the earth as He made rulers those before them, and that He will most certainly establish for them their religion which He has chosen for them, and that He will most certainly, after their fear, give them security in exchange; they shall serve Me, not associating aught with me; and whoever is ungrateful after this, these it is who are the transgressors."
«يا ايها الذين آمنوا ادخلوا في السلم كافه و لاتتبعوا خطوات الشيطان»
"O you who believe! enter into submission one and all and do not follow the footsteps of shaitan; surely he is your open enemy "
It has been pointed in above verses that Holy Prophet of Islam (Peace be Upon Him) has announced His Quranic message, the divine revelation, with the characteristic of eternity for all human beings. Also, the aforesaid verses imply the world's inclusion of Islam legal system and this matter that the mission of the Holy Prophet (peace be upon Him) is global and for all human beings.
Conclusion
Islam is not in conflict with the issue of globalization and modernity, but the features of globalization, from the Islamic point of view, are distinct from the present idiomatic element. Reviewing the quality of religious texts and religious history presents us with this obvious reality that religion of Islam is a global religion and in its historical experience has always sought to become worldwide. Islam has always addressed the question of globalization, liberal culture system and global governance. We believe that Islam has broad-based and national thought and theoretical principles that, if extracted and clarified in the modern language, can be as a shining lamp before the present human way. Of course, other holy books, such as the New and Old Testaments, claim to present this principle, but the comparison of Islam's foundation of thought with other holy religions proves that Islam and the Quran are unquestionably superior. So we can conclude that whatever is described as the globalization phase today is not in line with Islam 's view given the presence of similarity and parallels such as the elimination of geographical borders, but it is apparent that Islam does not oppose globalization and render Islam global, but the characteristics of globalization vary from today's idiomatic features.
From this point of view, globalization should be seen as a possibility for the growth and advancement of human good principles, as it has transformed communicative technologies and enabled citizens across the world with swift and unified connectivity. According to this approach, globalization is an appropriate opportunity to develop the exalted Islamic instructions and is a ground for the fulfillment of the global government of Islam, as promised in the verses of the Glorious Qur'an.
As a result, it can be said that while Western and especially America dominated communicative technologies, the growth and development of these technologies , particularly internet and satellite, created an atmosphere that this situation can be used well. It is also easy for the active addressees of the media to accept the exalted messages of Islamic religion which are in harmony with human instincts that the dust of negligence has been touched on their pure human nature, and this matter requires the conscience and acuity of Islamic world thinkers that they can better use this condition and prove this principle that Islam is in agreement with globalization.
Reference
Achmad, D. and Hamzani, U. (2016) 'Globalization in the Perspective of Islam and Economic Experts', Procedia – Social and Behavioral Sciences, 219, pp. 41–46. doi: 10.1016/j.sbspro.2016.04.030.
Bicer, R. (2013) 'Globalization in the Context of Islamic Theology', The Journal of Rotterdam Islamic and Social Sciences, 3(1), pp. 1–12. doi: 10.2478/jriss-2013-0001.
Kohler, W. and Krueger, F. (1952) 'T H E Impact of the German Immigration on T H E', 2(May), pp. 207–229.
m.miasami (no date) 'Islam and Globalization', fountain magazine.
'N e w s l e t t e r 1 0 Muslim Responses to Globalization' (2002) Religion, (July).
The sunset of the West and Islam: From US bombs to the return of the Taliban
With regard to the issue of Islamic proselytism in Europe, where some countries (Belgium, Great Britain, France, etc.) have large minorities of Muslim believers – who, according to many, should be Americanized with sheriff's hats, miniskirts and reducing the faith to smartphone apps – some clarifications must be made regarding the ignorance that leads newspapers, television and social networks to absolutely not understand what Islam is, i.e. a religion that does not look at races, but aims at the universalism of the God of Abraham.
The Muslim law is a legal science of ancient tradition based on the Holy Koran. Islam is a religious, political and legal system of a reality that is a whole: dogmatic, moral, ritual, pertaining to private and public law (according to our Roman law categories).
A whole – as said above – stemming from the same sacred sources and bearing the overall name of šarī'a (following the straight path revealed by God), which, being based on the Old and New Testament (prophets of Islam: Adam, Abraham, Moses, Jesus and Mary, Muhammad), can be "translated" correctly into religious law of divine origin.
This is of absolute importance and it must be kept in mind – as a peculiarity of Islam – that this religion regulates – with very detailed positive precepts – every manifestation of the life of believers, even in those areas that might appear to be the farthest from the field of religion, according to the parameters of secularism.
The science of law ('ilm al-fiqh) according to the Muslim jurists (fuqahā', sing. faqīh) has a first bipartition in the sources of law (usul al-fiqh, sing. asl al-fiqh): the Koran, the Sunnah (ahadīt, sing. hadīt: sayings of the Prophet), the ijmā' or consensus of the community (ummah) and the qiyās or deductive analogy.
The šarī'a, in turn, is divided into 'ibādat and mu'āmalat. The former includes the five pillars of faith: acceptance of God, daily prayer, legal almsgiving, fasting and abstinence until sunset in the month of Ramadān (9th), pilgrimage to Mecca and its surroundings in the month of Dû l-Hijja (12th). The second covers all other aspects of the social, economic and political life of the community, and can be adapted to the varying needs of times and places, provided the results do not deviate from the word and spirit of the šarī'a itself.
Prof. Giorgio Vercellin (1950-2007) recalled that Westerners have always pretended not to see this fact, for contingent interests, first of colonial expansion – in trying to impose their own laws and exploit territories – and then of attempted internal assimilation (cancellation of national and fideistic individuality), and
«in essence, therefore, the Muslim world, and particularly the Islamic Near East (and in the manuals there is no trace of the presence of numerous and active Christian and Jewish communities in those territories over the centuries) is described as having an autonomous history worthy of attention only in the remote past. It is not by chance that the pages on Muhammad and his immediate successors follow the much more copious pages describing the Persians – i.e. the Achaemenids – the Babylonians, the Assyrians, the Phoenicians, etc. In other words, Islam and the Muslim world are presented on the same "archaeological" level (and therefore devoid of evolution until today) as the ancient Greeks and Romans. […] The real crux is that the Society of Italian Historians has considered the "Muslim world", so to speak, automatically as part of the "ancient world"».
Instead, it is contemporary and present. Muslims are men and women of faith, and for them religion is also pure lawfulness. Islam is not just a confession, but a culture, a multicontinental and cross-sectoral civilisation, a way of life in which the relationship with the divinity is spiritual and temporal at the same time.
The history of Western thought, from the age of Enlightenment to the present day, is marked by the conflict between faith and science: there is a constant loss of ground of the areas of influence of religion in favour of the side hegemonised by technology.
By this we mean secularisation, rationalisation, relativism, etc. The most striking manifestation of all this is the recognition of the right to 'believe' but also to 'not believe'. Tout court, it is the right to atheism, which Muslim jurisprudence – which, as seen above, is identified with faith – does not admit and which the West tries to impose with the violence of American weapons and with the soppy and cloying European do-goodism and political correctness. Whatever some well-meaning sociologists may say, Islam does not distinguish between religion and politics, between confession and law.
The trend that is being strengthened in the Islamic world consists in a reaffirmation of both regulations and general Shariah principles, which have been established either through legislation or as a practice in Muslim and Islamic countries, i.e. the places from where migrants come.
In the Islamic tradition, the principle that Islam as such must be both religion and State (dīn wa-dawla wa duniyā), and that the term secularism ('ilmaniyya) is synonymous with atheism, materialism, permissiveness, moral decadence, etc., is fundamental, especially in the countries allied with the West (Saudi Arabia, Bahrain, United Arab Emirates, Oman, Pakistan, Qatar, etc.), and in those which are not allied with it. In each of them the institutional presence of other faiths is rarely allowed – and this from a purely legal viewpoint.
The illusion with which weak-minded or mean-minded people (to say the least) and others pursue the so-called multiculturalism has no basis in the experience and beliefs of the other party. Therefore, imagining a Muslim who adheres to the canons and principles of the liberal system – which is atheist insofar as it turns faith from a value into a subjective choice or into an "evangelical" sociological solution and welfarism for the desperate or destitute people – is a deadly naivety: a historical suicide on the part of a society that no longer has anything to offer and on the part of a production system that is leading the planet to destruction.
Any person, whether Christian, Muslim or Jewish, who puts forward his or her own viewpoint – either in writing or in a speech, which subsumes his or her thinking – clearly believes it to be right and true, and does not accept – on principle – a contrary or different opinion.
It is practically the parallel of a Westerner who, for various reasons, moves to a Muslim country and ex abrupto denies his way of thinking and living. Sometimes you do not understand whether this candid hope is the result of the Westerner's ignorance or, worse, the absolute malice of a few, since cheap and profitable workforce and caregivers are much more needed than ethics, respect and safety and security of our citizens.
This shows that it is not the West that tolerates the Muslim presence in Europe, but the opposite. In a society such as ours – in full social and environmental deterioration (see the Laudato si' by Pope Francis), which has denied the sacred and has mixed genders; which is based on consumerism, servitude to money, exasperation of profit, the race for the useless, the triumph of technologicism, the race for pleasure, hedonism, the reduction of the ruling class and of politicians to zero; which has relegated women to the role of sexual icons and has reduced the sense of heroism to fiction; a society in which liberal-free market thinking generates embarrassing choices – the believers, including Catholics, Christians in toto, Jews and Muslims here, are instead tolerating the system that hosts them.
This is proved by the fact that the criminal horrors and atrocities we witnessed on November 13, 2015 were carried out by an infinitesimal percentage of Muslims present on our continent – on top of it, European citizens and not emigrants, i.e. legal children of those States where they committed crimes. It is not for me to explain why they have done so. In a millennium and a half, what has been happening for the last sixteen years, since the "humanitarian" bombs began to devastate the Afghanistan of the Taliban in the past and of the Taliban today, has never happened.
Muslim-Evangelical alliance strives to create religious and political middle ground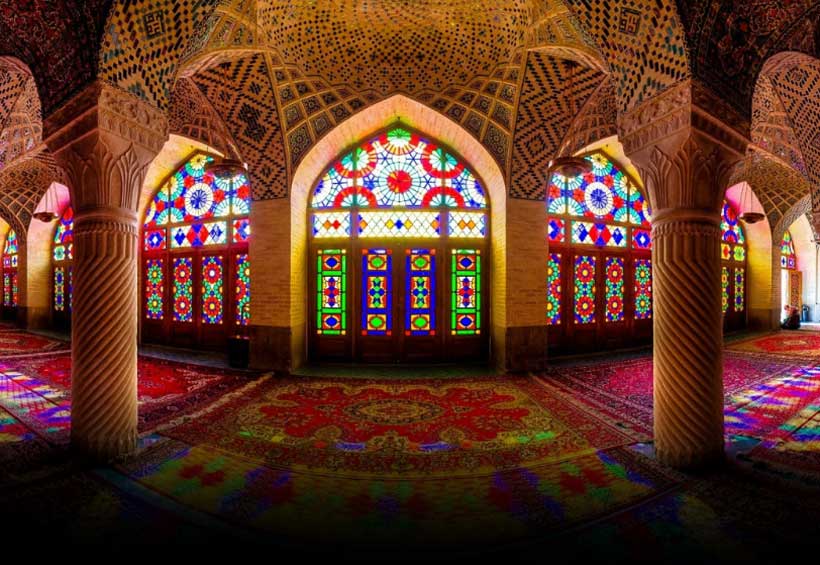 A recent unprecedented alliance between Muslims and Evangelicals takes on added significance in a world in which human rights are on the defensive, religious groups tend to forge political as well as ideational partnerships, and the role of the clergy in multiple Muslim-majority countries has come under scrutiny.
The alliance potentially could create a platform for voices in the Muslim world, particularly the Middle East, in which significant segments of the youth who constitute a majority of the population, increasingly reject state-controlled, ritualistic forms of religion and distrust clerics subservient to the government.
It could also offer a middle ground on which elements of the secular centre-right and centre-left could meet based on shared faith-based values in deeply polarised parts of the world, particularly in the West.
International affairs and inter-faith scholar Michael Driessen suggested in an email to this writer that the recently forged alliance between Indonesia's Nahdlatul Ulama (NU), one, if not the world's largest Muslim civil society organization, and the World Evangelical Alliance (WEA), fits a pattern of partnerships between diverse religious groups that goes beyond seeking to protect minorities to promotion of social cohesion and fraternity.
Speaking at a virtual meeting of the Interfaith Forum of the Group of 20 or G20 that brings together the world's largest economies, Tunisian Islam scholar Nejia Al-Ourimi seemed to anticipate the alliance when she argued that reform of Islam would have to be bottom-up and originate in civil society rather than top-down and directed and controlled by autocratic rulers who see it as a way of branding themselves and their nations as well as and one way of ensuring survival.
Ms. Al-Ourimi reasoned further that genuine inclusivity was precluded in much of the Middle East because most Arab constitutions assume that the state has a religion. She went on to say that "what we need to do is reframe the traditional approaches of linking religion to legislation. We must find leaders who are willing to withdraw from the traditional way of participating in the public sphere—through the legal and legislative dimensions—and return from a 'values' perspective to guide ethical efforts."
In a contribution to a recently published report on Human Fraternity and Inclusive Citizenship issued by the Italian Institute for International Political Studies (ISPI) and the Beirut-based Foundation for Diversity, Solidarity and Human Dignity (Adyan), Ms. Al-Oumiri points to a series of lofty, lovey-dovey inter-faith statements issued in the past decade by different combinations of Arab Muslim and non-Muslim clerics, religious and secular intellectuals, and politicians.
The statements constituted attempts by Muslim religious authorities and autocratic governments to keep ahead of the curb of youth aspirations and project themselves as voices of moderation by emphasizing religious freedom, religious pluralism, and inclusive citizenship irrespective of religious belief.
The statements include the 2012 Statement on Basic Freedoms issued by Al Azhar, Islam's Cairo-based oldest institution of Islamic learning that has long been swayed by Saudi and United Arab Emirates financial support, the 2016 Marrakech Declaration that called for the development of a jurisprudence of that enshrines the concept of inclusive citizenship, and the Document on Human Fraternity signed in the UAE in 2019 by Pope Francis and Sheikh Ahmed Al-Tayeb, the Grand Imam of Al-Azhar.
Referring to the 2012 Al Azhar statement, Ms. Al-Oumiri highlighted the fact that the statement was issued in the wake of popular revolts that in 2011 toppled the leaders of Tunisia, Egypt, Libya, and Yemen. Saudi and UAE manoeuvres helped roll back the revolts' achievements in all of the countries except for Tunisia.
The manoeuvres did not roll back what Ms. Al-Oumiri described as a "new awareness" among "all the components that participated in the protest movement, secularists, liberals, Christians, Muslims and others, (that) became aware of the fact that the bilateral polarization and exclusionary relations prevailing at that time were the main reason for the dispersion of forces capable of inducing positive change and extricating Arab society from its chronic crisis." It is an awareness that expresses itself today among others in changing youth attitudes towards religiosity.
Ms. Al-Oumiri's 'new awareness' is one factor that hampers autocratic efforts to shape a moderate form of Islam that serves the needs of social change and economic diversification without conceding democratic freedoms, projects autocrats as religious moderates as part of their nation branding and furthers their quest for religious soft power.
The 'new awareness' is borne out by research and opinion polls that consistently show that the gap between the religious aspirations of youth and state-imposed interpretations of Islam is widening. The polls and research suggest that youth are increasingly sceptical towards religious and worldly authority. They aspire to more individual, more spiritual experiences of religion.
As a result, Nahdlatul Ulama's opportunity to turn its alliance with the WEA into a vehicle of change in both the Muslim world and the West is enhanced by the fact that religious reform in rival contenders for religious soft power like Saudi Arabia, the UAE, Qatar, and Egypt is top-down by decree or changes in common or civil rather than, more sustainably, bottom-up and anchored in religious law and jurisprudence.
The point was highlighted when Nahdlatul Ulama's religious leaders took the first step towards reform of religious law and/or jurisprudence in 2019 by replacing the notion of the kafir or infidel with the concept of muwathinun or citizens to emphasize that Muslims and non-Muslims were equal before the law.
Leaders of the group say that they intend to tackle other outdated, intolerant, or supremacist concepts such as the dhimmi or People of the Book, and slavey that remain reference points even if large numbers of Muslims do not heed them in their daily life, as well as eventually blasphemy and apostasy.
Nahdlatul Ulama's opportunity is further both bolstered and complicated by the fact that autocratic Muslim rulers wittingly or unwittingly reinforce Islamophobic tendencies in multiple ways by their often brutal abuse of human rights at home and their support of policies in various parts of the globe that encourage negative perceptions of Islam and Muslims.
These policies include the blurring in countries like France and Austria of the lines between political Islam and piety as well as autocratic Muslim acquiescence, if not endorsement of the crackdown on Turkic Muslims and Islam in China's north-western province of Xinjiang.
Nahdlatul Ulama, despite its tangible adherence to principles of democracy, human rights, and tolerance, has yet to clearly distinguish itself from autocratic religious soft power rivals when it comes to its shared rejection of political Islam and identity politics. In other words, how it handles Islamophobia is likely to be a litmus test for Nahdlatul Ulama as well as its alliance with the Evangelicals.
Making that distinction clear is likely to also enhance the Nahdlatul Ulama-WEA alliance's ability to bring together elements of the centre-right and centre-left could meet based on shared faith-based advocacy of human rights, democratic freedoms, and tolerance at a time that democracy is on the defence.
The linkage between the Nahdlatul Ulama-WEA alliance's opportunity to serve as a bridge in both the religious and political domain is evident not only when it comes to countering religious supremacism but also far-right extremism. It is that linkage that adds a geopolitical dimension to the alliance's potential.
Germany, where ultra-nationalist supremacists, despite recent electoral setbacks for the Alternative for Germany (AfD), have infiltrated the security and armed forces, spotlights the importance of creating a religious and political centre that is driven as much by shared values as it is by interests.
Security services recorded more than 1,400 cases of suspected far-right extremism among soldiers, police officers and intelligence agents in recent years. The German defence ministry last year disbanded a whole company of special forces after explosives, a machine gun, and memorabilia of the Nazi's SS were found on the property of a sergeant major.
The geopolitical significance of developments in Germany is enhanced by the fact that some German ultra-nationalists and members of the far-right are believed to have links to Russia and /or far-right Russian nationalists.
In the latest German incident, prosecutors are investigating an official of Federal Office for the Protection of the Constitution (BfV), the country's domestic intelligence agency, suspected of helping plan the assassination of a Chechen dissident as part of a campaign across Europe that targets critics of Ramzan Kadyrov, the president of the Russian republic of Chechnya. Mr. Kadyrov is widely viewed as an associate of President Vladimir Putin and maintains close ties to Middle Eastern autocrats.
Defining moderate Islam: Muslims and Evangelicals forge an alliance
A major Muslim and Evangelical organization joined forces this week to significantly advance hitherto state-backed ceremonial inter-faith dialogues that seldom go beyond platitudes and lofty statements.
This week's launch at a Washington DC mosque of an inter-faith alliance and a book published by the Institute for Humanitarian Islam and the Germany-based World Evangelical Alliance (WEA) as well as the Center for Shared Civilizational Values constitutes an Evangelical endorsement of Humanitarian Islam.
It also amounts to a rare Muslim celebration of an Evangelical authority, WEA secretary general Archbishop Thomas Schirrmacher, who played a key role in building a relationship between the Evangelical group and Indonesia's Nahdlatul Ulama, one, if not the world's largest Muslim movement.
"Dr. Schirrmacher's decision to engage with the Humanitarian Islam movement may prove to be singularly consequential, and perhaps even historic, in its ramifications for the relationship between Christians and Muslims," the editors of the book, Thomas K. Johnson and C. Holland Taylor said in their introduction.
Entitled 'God Needs No Defense: Reimagining Muslim – Christian Relations in the 21st Century,' the book is an anthology of essays written by preeminent Muslim and Christian scholars.
Based in the Indonesian capital of Jakarta, the Institute for Humanitarian Islam was established by Nahdlatul Ulama to advance globally its humanitarian interpretation of the faith.
Nahdlatul Ulama sees the concept as an alternative to state-backed less developed and less tolerant and pluralistic notions of a moderate Islam as propagated by countries like Saudi Arabia and the United Arab Emirates as well expressions of political Islam represented by Turkey, Iran, and the Muslim Brotherhood.
Nahdlatul Ulama was founded almost a century ago in opposition to Wahhabism, the austere interpretation of Islam propagated for decades by Saudi Arabia until the rise in 2015 of King Salman and his son, Crown Prince Mohammed bin Salman.
The Indonesian group positions Humanitarian Islam as advocating genuine religious reform rather than self-serving social and rhetorical change advocated by rulers eager to implement long-overdue economic and social reform and project themselves as genuine religious moderates in a global battle for Muslim religious soft power and the soul of Islam.
The differences between Nahdlatul Ulama's Humanitarian Islam and the interpretations of the faith put forward by its conservative monarchical and republican Islamist soft power rivals are stark and raise fundamental questions about what constitutes genuine reform and how it can sustainably be achieved.
The differences pitch an independent civil society group, albeit one with close ties to the state, against states themselves.
Nahdlatul Ulama's independence has allowed it to start a process of real change rooted in religious law and jurisprudence rather than a ruler's decree or opinion issued by subservient clergymen.
The group challenges outdated, intolerant, or supremacist concepts such as the kafir or infidel, the dhimmi or People of the Book, and slavey that remain reference points even if large numbers of Muslims do not heed them in their daily life, as well as eventually blasphemy and apostasy.
The group's religious leaders took the first step in 2019 by replacing the term kafir with the word muwathinun or citizen to emphasize that Muslims and non-Muslims were equal before the law. "The word 'kafir' hurts some non-Muslims and is perceived to be theologically violent," Nahdlatul Ulama cleric Abdul Moqsith Ghazali said at the time.
Independence also enabled Nahdlatul Ulama to embrace the Universal Declaration of Human Rights, parts of which are exempted by its religious soft power rivals. That is not to say that liberals may not take issue with some of the interpretations of the declaration by Nahdlatul Ulama, a socially conservative movement.
The differences raise questions about Nahdlatul Ulama's ability to succeed beyond the significant inroads that the group has made among political and religious elites in the United States, Europe, the Vatican, and parts of Africa and Asia.
The launch in Washington of the unprecedented alliance and the book is together with Nahdlatul Ulama's association with the Centrist Democrat International (CDI), the world's largest grouping of political parties, the most publicly visible evidence of its success among elites.
The alliance puts flesh on the skeleton of recent inter-faith dialogue by bringing together two of Islam and Christianity's major groups. Nahdlatul Ulama has tens of millions of followers while the World Evangelical Alliance says it represents 600 million Protestants and national evangelical alliances in 140 countries. The alliance with Nahdlatul Ulama casts a different light on Evangelicals as opposed to Evangelists, who particularly, in the United States have often come to be identified with Christian nationalism and Islamophobia.
The alliance aims "to prevent the political weaponization of identity; curtail the spread of communal hatred; promote solidarity and respect among the diverse people, cultures and nations of the world; and foster the emergence of a truly just and harmonious world order founded upon respect for the equal rights and dignity of every human being," the Institute for Humanitarian Islam and the Nation's Mosque in Washington, said in a press release.
With the creation of the Center for Shared Civilizational Values, the alliance also constitutes an effort to create a platform for a dialogue that moves beyond elites to nurture a grassroots movement in favour of religious reform across major religions that emphasizes inclusivity, pluralism, tolerance, and common values rather than exclusivism and supremacy fueled by identity politics. (In the spirit of transparency, this writer has been invited to be a member of the centre's advisory board).
In doing so, the Center hopes to build on Nahdlatul Ulama's substantial popular base in Indonesia, the WEA's reach across the globe and a range of contacts and interactions with Catholic, Jewish, and Hindu groups and personalities.
The choice of Masjid Mohamed, the Nation's Mosque, as the venue of the launch, suggests an outside-in strategy in trying to garner grassroots support in the Muslim world. Located in Washington's historic African-American Shaw district, Masjid Muhammad is the first mosque in the United States built by descendants of slaves.
As such, the launch constitutes an outreach to a minority Muslim community in a Western democracy that despite upheaval in the United States as the country struggles to come to grips with its history of racism is likely to be more accessible and perhaps more open to Humanitarian Islam's message than significant segments of the population in Muslim-majority countries like Pakistan or the Middle East where many see what has long become a global faith through the lens of its Arab origins.
The alliance takes on added significance in a Western world that despite the electoral defeat of former US President Donald J. Trump and setbacks in Europe suffered by populists and ultra-nationalists has in recent years increasingly mainstreamed prejudice, bias, and authoritarianism.
"Rather than the world becoming more like the United States, as so many of us expected after the Cold War, the United States has become more like the rest of the world—in particular, its authoritarians," noted foreign policy analyst Steven A. Cook, debunking the projection of the US as a beacon of liberty and freedom.
In a twist of irony, Nahdlatul Ulama's book publication coincided with a more narrowly focused and transactional Saudi-backed launch in Lebanon of a book, 'The relationship between the Maronite patriarchate and the Kingdom of Saudi Arabia.' Written by Maronite Father Antoine Daw, Saudi support for the book and outreach to the Maronites was part of the kingdom's effort to counter Iran's regional influence and engage the Islamic republic in direct and indirect issue-oriented dialogues.
The launch in Bkirki, the Maronite patriarchate's episcopal see, followed a call by Patriarch Bechara Boutros Al-Rahi, Lebanon's most senior Christian cleric, for a meeting with Hezbollah, the Lebanese Shiite militia that is Iran's closest ally in the Arab world.
The patriarch urged Hezbollah, one of Lebanon's most powerful groups that played a key role in Iranian support for the Syrian regime of President Bashar al-Assad to move towards a position of neutrality in a bid to salvage Lebanon that is teetering on the brink of economic and political collapse.