France one-sided Liberalism- a new tide of Islamophobia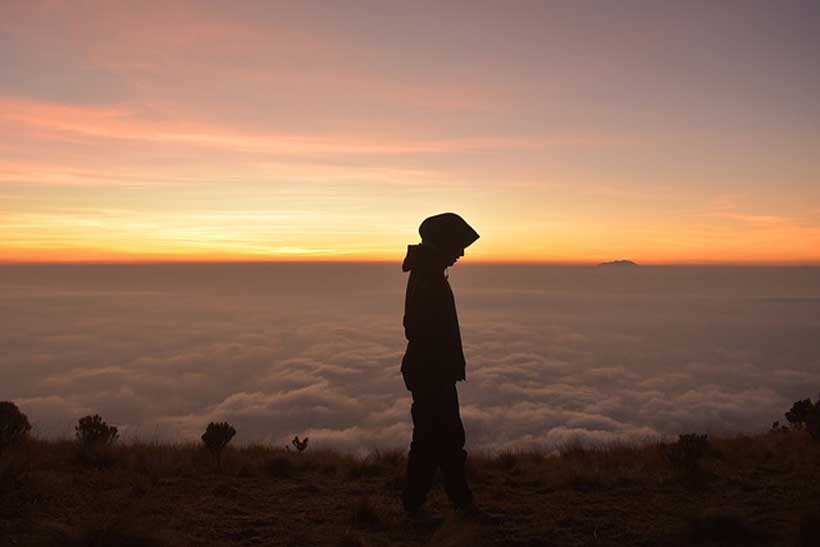 It seems as if the liberal values and liberal political culture in France is only for the certain factions of the society. In the West, it seems like people are totally free like a bird to live their life according to their own terms. They are not controlled, not questioned, not judged by the French people. Every community has free will and equal rights to enjoy freedom. There is nothing like Middle East or conservatism. But stop; let me take you on a reality tour. Charlie Hebdo a newspaper agency published cartoonist sketches of Prophet Muhammad PBUH in 2014. They were trialed for this and later released. Now the same newspaper agency has decided to reprint and publish those cartoon images showing least concern and respect for the sentiments of Muslim living in the whole world. The more saddening part is that the editor of the Charlie Hebdo Magazine considered reprinting "essential" and considering as their legal right to do what they want. On the other hand the French authorizes have hid behind the curtain of "freedom of expression". The whole of this scenario shows the radicalism and hatred in the French society for the Muslims. This extremism is hurting the sentiments of Muslims. If one community does not wants to publish such controversial topics and images then why there is still need to reprint and republish those images and content? Why these people are making the lives of Muslims more miserable? Is Liberalism only for the French?
The decision by the magazine was fully endorsed and supported by the French President Macron. This is even more disappointing. He said that, "In France, there's also a freedom to blaspheme that is linked to the freedom of conscience," "So, from where I stand, I'm there to protect all those freedoms. So I don't have to comment on a journalist's choice. I just have to say that, in France, one can criticize people who are governing and one can blaspheme."
While reviewing all this situations a question come into the mind that if democracies is the custodian of liberty and freedom of the people then why the western custodians of democracy do not allow people of diverse culture to protect their culture and practice it? Why does democracy promotes homogeneity instead of accepting the uniqueness of all other cultures? Why the custodians of democracy aim to remove the concept of religion from people life? Let's take the example of France who declares itself as "secular and a democratic state" but Muslims women faced the "veil controversy" in a democratic state. The French authorities and its people shamelessly remove the headscarf from the head of Muslim women without their consent. The question arises that why a "democratic and a secular" nation is so feared by a piece of cloth? Why the French liberal society is not willing to accept the hijab of Muslim women and are not letting them enjoy their "right of freedom and liberty"? The summer of 2016 was marked by an epidemic of "anti-burkini decrees", with mayors across the country trying to ban Muslim women from wearing swimsuits that cover their bodies completely. It began with the cancellation of a "burkini" event at a water theme park in Marseilles. Then the Riviera town of Cannes banned the full-body swimsuit on its public beaches. The then Prime Minister Manuel Valls expressed his support for the bans, saying the swimsuit represents what he calls a "provocation" and "an archaic vision" Later, photographs have emerged of armed French police confronting a woman on a beach in Nice and forcing her to remove some of her clothing to make her comply with the "burkini ban". This also posed a question on the intellect level of French society on the whole and its politician that were not providing the right to Muslim women to take control of their body. As they give right to western women and liberty to dress the way they want to. This also supports the argument that democracy is a culture and amalgamation of Western cultures its values and thoughts that can never fit in Islamic societies or societies that contradict western thoughts.
Democratic values are not unique in itself, these values exist in every religion particularly Islam. It's a religion that gave women their rights for the first time. At that time women in western societies never even thought of acquiring their rights given to them at the time of birth. On the other hand in historic perspective, Muslim leaders and warriors protected the rights of non-Muslims whenever the conquered a new place that was under the control of Christians. And the non-Muslims were never forced to revert and leave their culture, values and accept the culture of the ruler. The example of Sultan Muhammad Fateh and Sallahudn Ayubi are best to explain this argument. In my opinion the democracy and so-called liberalism is merely a set of western thoughts that is damaging the Muslim society and creating confusion among people about their identity for example Pakistan. Pakistan is neither now an Islamic state nor a truly democratic state.
Democracy is the new face of imperialism that is ruling the developing countries that were former colonies to their masters. Now reimaging the whole scenario, what if a Muslim newspaper or a Muslim scholar would have done the same and published some controversial cartoons about Christians and Jews or Hindus. Would the French authorize consider it as their legal right or will the whole Muslim community living in France will be publicly trialed for being "Radical Jihadist" and "Extremists". The French obsession with Muslims and Islamic values is turning into radicalism for the Muslims community without any foundation. The whole scenario shows how biased the entire system is.
And we live in an unfair world. It's a different world for you and a different world for me.
Fifth report on the EU visa-free regime with Western Balkans and Eastern Partnership countries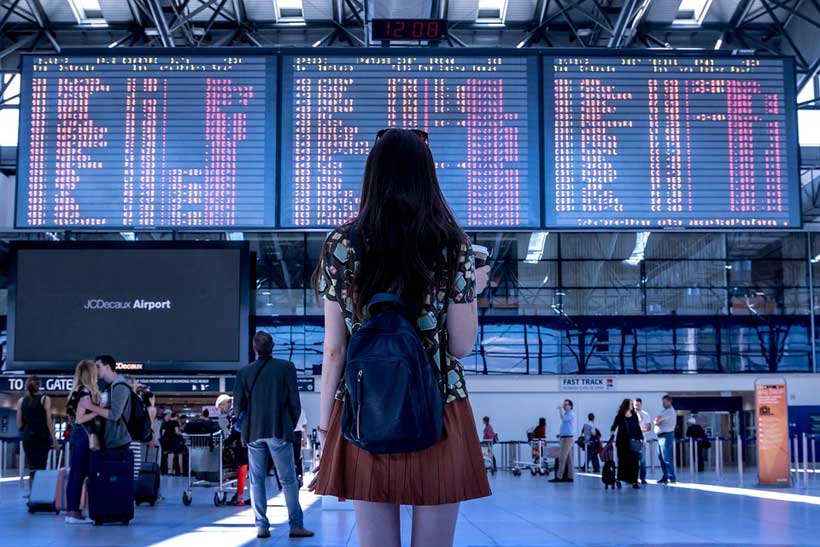 What is the Commission presenting today?
Today, the Commission reports on results of its monitoring of the EU visa-free regime with Albania, Bosnia and Herzegovina, Montenegro, North Macedonia, and Serbia as well as Georgia, Moldova and Ukraine. For the countries that obtained visa exemptions less than 7 years ago (Georgia and Ukraine), the report also provides a more detailed assessment of other actions taken to ensure the continuous fulfilment of the benchmarks.
What is the general assessment?
The Commission considers that all countries concerned have taken action to address the recommendations made in the previous report and continue to fulfil the visa liberalisation requirements. However, all 8 countries need to continue to take further measures to address different concerns related to the fight against organised crime, financial fraud and money laundering, as well as addressing high-level corruption and irregular migration. To ensure a well-managed migration and security environment, and to prevent irregular migration flows to the EU, the assessed countries must ensure further alignment with the EU's visa policy. Countries concerned should also take action to effectively phase out investor citizenship schemes or refrain from systematically granting citizenship by investment.
It is imperative that the reform process undertaken during the visa liberalisation negotiations is sustained and that the countries do not backtrack on their achievements.
What is a visa liberalisation requirement (benchmark)?
While 61 countries around the world benefit from visa-free travel to the EU, in some cases, visa free access can be decided following bilateral negotiations, called 'visa liberalisation dialogues'. They are based on the progress made by the countries concerned in implementing major reforms in areas such as strengthening the rule of law, combatting organised crime, corruption and migration management and improving administrative capacity in border control and security of documents.
Visa liberalisation dialogues were successfully conducted between the EU and the 8 countries covered by today's report. On this basis, the EU granted visa-free travel to nationals of these countries; for Montenegro, Serbia and North Macedonia in December 2009, for Albania and Bosnia and Herzegovina at the end 2010, for Moldova in April 2014, for Georgia in March 2017 and for Ukraine in June 2017.
These dialogues were built upon 'Visa Liberalisation Roadmaps' for the Western Balkan countries and 'Visa Liberalisation Action Plans' for the Eastern Partnership countries.
During the visa liberalisation dialogues, the Commission closely monitored the implementation of the Roadmaps and Action Plans through regular progress reports. These progress reports were then transmitted to the European Parliament and the Council and are publicly accessible (see here for the Western Balkan countries and here for Eastern Partnership countries).
Why does the report only assess 8 countries out of all those which have visa-free regimes with the EU?
The report only focuses on countries that have successfully completed a visa liberalisation dialogue: Albania; Bosnia and Herzegovina; Montenegro; North Macedonia; Serbia; Georgia; Moldova and Ukraine.
Under the EU rules, the Commission is responsible for reporting to the European Parliament and the Council on the continuous fulfilment of visa liberalisation requirements by non-EU countries which have successfully concluded a visa liberalisation dialogue less than seven years ago.
Georgia and Ukraine have been visa-exempt for less than seven years, therefore the Commission is required to report on the continuous fulfilment of the benchmarks. As regards Moldova and the visa-free countries in the Western Balkans, which are visa exempt since more than 7 years, the report focuses on the follow-up to the specific recommendations the Commission made in the fourth report adopted in August 2021, and assesses the actions taken to address them. An assessment of aspects related to the visa liberalisation benchmarks for the Western Balkans is included in the European Commission's annual Enlargement Package.
What is the Commission doing to help partner countries to address organised crime and irregular migration?
The Commission together with EU agencies and Member States are stepping up operational cooperation to address both organised crime and irregular migration with the countries assessed in the report.
On 5 December the Commission presented an EU Action Plan on the Western Balkans. It aims to strengthen the cooperation on migration and border management with partners in Western Balkans in light of their unique status with EU accession perspective and their continued efforts to align with EU rules.
Partner countries are encouraged to actively participate in all relevant EU Policy Cycle/EMPACT operational action plans, undertaken to fight serious and organised crime. The EU-Western Balkans Joint Action Plan on Counter-Terrorism is an important roadmap and evidence of our strengthened cooperation to address key priority actions in the area of security, including the prevention of all forms of radicalisation and violent extremism, and challenges posed by returning foreign terrorist fighters and their families.
The EU has signed a number of Status Agreements with Western Balkan countries on border management cooperation. The agreements allow the European Border and Coast Guard Agency (Frontex) to carry out deployments and joint operations on the territory of neighbouring non-EU countries. A number of agreements have been successfully implemented and the remaining agreements should be swiftly finalised.
Cooperation between Frontex and partner countries takes place though different level working arrangements, and includes cooperation on return operations as well as information exchange, sharing best practices and conducting joint risk analyses.
The Commission is also providing significant financial support to partner countries to support capacity building and the law enforcement reforms.
What is the Commission doing to ensure the partner countries' alignment with the EU's visa policy?
Visa policy alignment is a pre-condition to ensure a continuous fulfilment of the visa liberalisation benchmarks as well as to ensure a well-managed migration and security environment.
All countries covered in the report are required to take further actions to align their visa policies with the EU's. The Commission has consistently recommended, both in the visa suspension mechanism reports and in the annual enlargement packages, that the countries should ensure further alignment of their respective visa policies with the EU lists of visa-required third countries, in particular as regards those third countries which present irregular migration or security risks for the EU.
What are the next steps?
The report sets out actions to be taken by the partner countries to ensure the sustainability of reforms. Close monitoring is an ongoing process, including through senior officials meetings as well as the regular Justice, Freedom and Security subcommittee meetings and dialogues between the EU and visa-free countries, the regular enlargement reports, including, where relevant, EU accession negotiations.
What is the revised visa suspension mechanism?
The visa suspension mechanism was first introduced as part of the EU's visa policy in 2013. The mechanism gives a possibility to temporarily suspend the visa exemption for a non-EU country, for a short period of time, in case of a substantial increase in irregular migration from the partner countries.
The European Parliament and the Council adopted a revised mechanism which entered into force in 2017. Under the revised mechanism, the Commission can trigger the suspension mechanism, whereas previously only Member States could do so. In addition, the revised mechanism introduced an obligation for the Commission to:
monitor the continuous fulfilment of the visa liberalisation requirements which were used to assess to grant visa free travel to a non-EU country as a result of a successful conclusion of a visa liberalisation dialogue;
report regularly to the European Parliament and to the Council, at least once a year, for a period of seven years after the date of entry into force of visa liberalisation for that non-EU country.
The new measures allow the European Union to react quicker and in a more flexible manner when faced with a sudden increase in irregular migration or in internal security risks relating to the nationals of a particular non-EU country.
When can the suspension mechanism be triggered?
The suspension mechanism can be triggered in the following circumstances:
a substantial increase (more than 50%) in the number people arriving irregularly from visa-free countries, including people found to be staying irregularly, and persons refused entry at the border;
a substantial increase (more than 50%) in the number of asylum applications with from countries low recognition rate (around 3-4%);
a decline in cooperation on readmission;
an increased risk to the security of Member States.
The Commission can also trigger the mechanism in case certain requirements are no longer met as regards the fulfilment of the visa liberalisation benchmarks by non-EU countries that have gone through a visa liberalisation dialogue.
Hungary's Victor Orban uses soccer to project Greater Hungary and racial exclusivism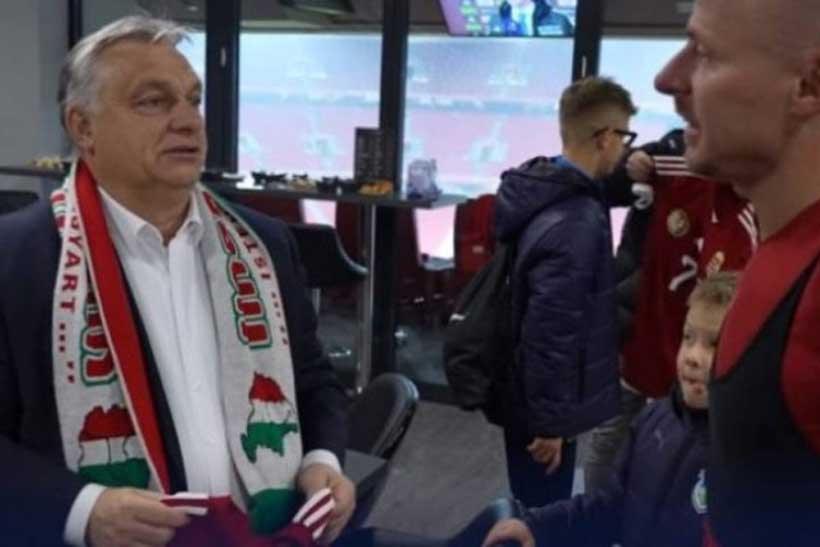 Hungary didn't qualify for the Qatar World Cup, but that hasn't stopped Prime Minister Victor Orban from exploiting the world's current focus on soccer to signal his Putinesque definition of central European borders as defined by civilization and ethnicity rather than internationally recognized frontiers.
Mr. Orban drew the ire of Ukraine and Romania for wearing to a local Hungarian soccer match a scarf depicting historical Hungary, which also includes chunks of Austria, Slovakia, Slovenia, Croatia, and Serbia.
It was the second time in a matter of months that Mr. Orban spelt out his irredentist concept of geography that makes him a member of a club of expansionist leaders that includes Russia's Vladimir Putin, China's Xi Jinping, Israel's Benyamin Netanyahu, and members of the Indian power elite, who define their countries' borders in civilisational rather than national terms.
Speaking in July to university summer camp students in Romania, which is home to 1.2 million ethnic Hungarians, Mr. Orban insisted that "Hungary has…national…and even European ambitions. This is why…the motherland must stand together, and Transylvania and the other areas in the Carpathian Basin inhabited by Hungarians must stand together."
Responding to Ukrainian and Romanian objections to his scarf, Mr. Orban insisted that "soccer is not politics. Do not read things into it that are not there. The Hungarian national team belongs to all Hungarians, wherever they live!"
Hungary has accused Ukraine of restricting the right of an estimated 150,000 ethnic Hungarians to use Hungarian in education because of a 2017 law that curbs the usage of minority languages in schools.
Slovak Prime Minister Eduard Heger presented Mr. Orban with a new scarf at a recent summit of Central European leaders in a twist of satire. "I noticed that Viktor Orban has an old scarf, so I gave him a new one today," Mr. Heger said on Facebook.
Mr. Orban's territorial ambitions may pose a lesser threat than his supremacist and racist attitudes.
Those attitudes constitute building blocks of a cvilisationalist world that he shares with Christian nationalists and Republicans in the United States, as well as a new Israeli coalition government that Mr. Netanyahu is forming. Mr. Putin has used similar arguments to justify his invasion of Ukraine.
In contrast to Mr. Putin and potentially Mr. Netanyahu, depending on how the Biden administration responds to his likely coalition, Mr. Orban is on a far tighter leash regarding territorial ambition as a member of NATO and the European Union.
As a result, far more insidious is what amounts to a mainstreaming of racism and supremacism by men like Mr. Orban, Mr. Netanyahu, and former US President Donald Trump, who consistently mainstream norms of decency and propriety by violating them with impunity.
Speaking a language shared by American Christian nationalists and Mr. Netanyahu's potential coalition partners, Mr. Orban rejected in his July speech a "mixed-race world" defined as a world "in which European peoples are mixed together with those arriving from outside Europe."
The prime minister asserted that mixed-race countries "are no longer nations: They are nothing more than conglomerations of peoples" and are no longer part of what Mr. Orban sees as "the Western world." The prime minister stopped short of identifying those countries, but the United States and Western European nations would fit the bill.
In a similar vein, Mr. Trump recently refused to apologise for having dinner with Ye, a rapper previously known as Kanye West, who threatened he would go "death on con 3 on Jewish people," and Nick Fuentes, a 24-year old pro-Russian trafficker in Holocaust denial and white supremacism.
Mr. Trump hosted the two men at Mar-a-Lago, his Florida resort, just after launching his 2024 presidential election campaign. Mr. Ye "was really nice to me," Mr. Trump said.
Candidates backed by Mr. Trump in last month's US midterm elections, including Hershel Walker, who is competing in next week's runoff in Georgia, have similarly felt comfortable associating themselves with Messrs. Ye and Fuentes.
Mr. Fuentes asserted days before the dinner that "Jews have too much power in our society. Christians should have all the power, everyone else very little," while Mr. Ye's manager, Milo Yannopoulos, announced that "we're done putting Jewish interests first."
Mr. Yonnopoulos added that "it's time we put Jesus Christ first again in this country. Nothing and no one is going to get in our way to make that happen."
Featured on notorious far-right radio talk show host Alex Jones' Infowars, Mr. Ye professed his admiration of Adolf Hitler. "I like Hitler," Mr. Ye said, listing the various reasons he admired the notorious Nazi leader.
Mr. Netanyahu's likely coalition partners seek to legislate discriminatory distinctions between adherents of different Jewish religious trends, hollow out Israeli democracy, introduce an apartheid-like system, disband the Palestinian Authority, expel Palestinians "disloyal to Israel" in what would amount to ethnic cleansing, deprive women of their rights, and re-introduce homophobia.
Avraham Burg, an Israeli author, politician, businessman, and scion of a powerful leader of a defunct once mainstream religious political party, warned in 2018 that Messrs. Orban, Trump, and Netanyahu "are the leaders of paranoia and phobia."
Mr. Burg cautioned that they represent "a global phenomenon that crosses all boundaries, ethnic, racial, or religious, gathering into a tribal ghetto that is smaller than the modern state, which is diverse and inclusive of all its citizens. Their fierce antagonism to the foundations of democracy and the attempt to do detriment to as many accomplishments and benefits of the open society as possible are evidence of inherent weaknesses and real existential fears."
Mr. Burg's dire vision is even more a reality today than when he spoke out four years ago.
Strong will to enhance bilateral relations between Serbia and Pakistan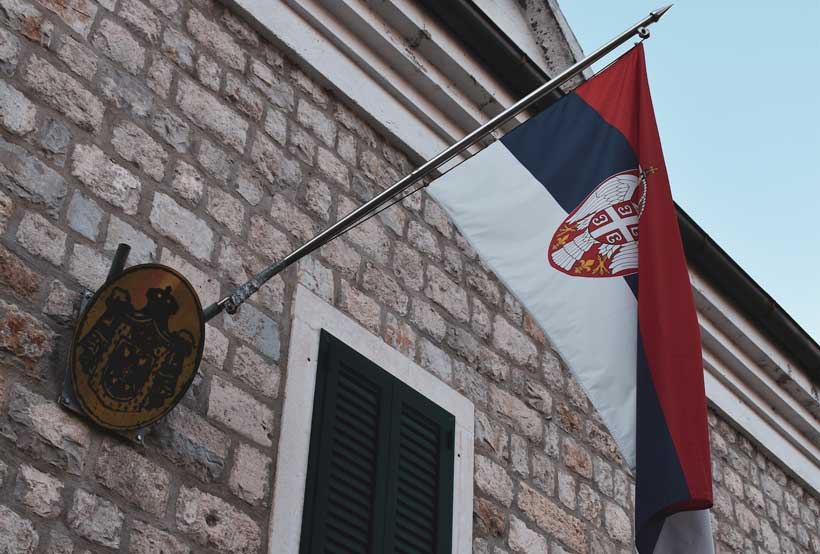 Although the Republic of Serbia and the Islamic Republic of Pakistan are two sovereigns, independent states, with different cultures, religions, languages, histories, and ethnicities. One is located in Europe and the other in Asia. Yet, there exist so many similarities and commonalities, which provide a strong basis and convergence of interests.
Both, Serbia and Pakistan, are developing countries and struggling to improve their national economies and the standard of life of respective nations. Both nations were victims of the Western world and sanctions. Ugly media has been projecting a distorted image of both countries. Hindrances created by Superpowers in the path of development are a common phenomenon in both cases.
People in both countries are hardworking, strong, resilient, and capable of surviving in harsh circumstances. Both have demonstrated in the past that they can resist pressures from any superpower. Both have learned the lessons from past bitter experiences and are determined not to repeat the same in the future.
In my recent visit to the Republic of Serbia, I noticed that there exists a fair awareness in Serbian regarding Pakistan. I came into a cross with the general public and common people and they know a lot about Pakistan. They have shown strong feelings for Pakistan. There exists immense goodwill for Pakistan among Serbian youth.
Both countries are in the process of industrialization and promoting trade. Currently, both countries are earning from the export of workforce and human resources. Serbian youth are working in Western Europe and sending back foreign exchange. And Pakistan workforce finds a convenient destination in the Middle East for earning more and sending back foreign exchange to Pakistan. But, both nations have the potential to earn through export and foreign trade.
Serbia is known as the gateway to Europe and Pakistan is the gateway to Oil-rich Middle East, South Asia, East Asia, Central Asia, and Eurasia. Both countries can utilize each other for re-export too.
Both countries are far away from each other but, a strong bond of friendship and mutual understanding is admirable. Based on the convergence of interests, we can cooperate with each other. Especially can help each other in their areas of weaknesses and benefit from each other's strengths.
Serbia has vast cultivatable land and is rich in water resources, very niche in the agriculture sector. Whereas its population is limited to only 7 million approximately. While Pakistan is 250 million population and a strong workforce in the agriculture sector. Both nations can positively collaborate and cooperate in the Agriculture sector.
The Republic of Serbia is in the process of Industrialization, especially in the automotive sector, whereas, Pakistan has a strong base for industrialization and is rich in the technical and skilled workforce. Pakistan has established a rich supply chain for industrialization and Serbia can benefit from Pakistan's strength.
Science, Technology, Research, Innovation, and Higher Education is the important area where both can benefit from collaboration and cooperation. Pakistan has world-ranked Universities, recognized globally with English as a medium of study, and can meet the demand of Serbian youth. Whereas Serbia has the edge in the IT sector, Pakistani youth can be beneficiaries of Serbian facilities.
However, to achieve the real benefits from each other's strengths, there is a need to do a lot of homework. There is a dire need to promote people-to-people contact and mutual visit at all levels. Scholars, intellectuals, academia, and media can play a vital role in bringing both nations closer.
Governments in both countries may take appropriate policy measures to strengthen the relations like relaxing visa regimes, removing tax barriers, and introducing attractive policies to each other's nationals in various fields of life.
To promote trade, Free Trade Agreement (FTA) can be signed among them and formulate a trade policy benefitting each other. Similarly, investment mechanisms need to be devised to attract investment from each other country.
Media has a long-lasting impact and collaboration between two nations in Media will greatly help to build a positive narrative of both countries and simultaneously need to counter negativism in the ugly media in some countries over-engaged in distorting our image.
There is a strong will to enhance our bilateral relationship between the two nations, and whenever there is a will, there is a way. I am optimistic that bilateral relations will grow exponentially in the days to come.