"The specialist 'knows' very well his own tiny corner of the universe; he is radically ignorant of all the rest."-Jose Ortega y' Gasset, The Revolt of the Masses (1930)
It has been almost one hundred years since Spanish philosopher Jose Ortega y' Gasset published The Revolt of the Masses (Le Rebelion de las Masas, 1930). A prescient indictment of anti-Reason, and an immediate forerunner of modern classical works by German scholars Martin Heidegger and Karl Jaspers,[1] Ortega was most plainly concerned about Europe's growing fragmentation of learning. Witnessing a world rapidly abandoning the traditional goal of broadly-educated or "whole" human beings, he worried about a future in which there would be more capable scientists than ever before, but where these scientists were otherwise unexceptional and without any wider embrace of erudition.
These observations were seminal. Among other things, the prophetic philosopher foresaw "educated" societies in which even the proud holders of impressive university degrees were "conscientiously ignorant" of everything outside their own vocational bailiwicks. In essence, Ortega had anticipated the present-day United States. Here, even in an oft-vaunted "advanced society," the most exquisitely trained physicians, lawyers, accountants and engineers generally reason at the same limiting level of analysis as technicians, carpenters or lightly schooled office workers.
In large part, this is because "professional" education in the United States has effectively superseded everything that does not ostentatiously focus on making money. The adverb here is vital in this description, because the overriding lure of wealth in America remains the presumed admiration it can elicit from others. As we ought already to have learned from Adam Smith in his Theory of Moral Sentiments (1759): "The rich man glories in his riches, because he feels that they naturally draw upon him the attention of the world….At the thought of this, his heart seems to swell and dilate itself within him, and he is fonder of his wealth, upon this account, than for all the other advantages it procures him."[2]
Almost by definition, any American concerns for intellectual or historical issues per se have become extraneous. This does not mean, however, that our strenuous national efforts at improving professional education have been successful or productive. On the contrary, as we witness the multiple daily technical failures of American democracy – e.g. the all-too evident incapacity of our ballot calculating technologies to keep abreast of shifting vote-counting modalities – this beleaguered polity is failing on multiple fronts.
For many reasons, many of them overlapping, this has been a lamentable retrogression. Above all, it has impaired this country's capacity to sustain an enviable or even minimally credible democracy. Though Thomas Jefferson had already understood that proper human governance requires a purposeful acquaintance with historical and sociological learning, Americans now inhabit a country where the president can say unashamedly, "I love the poorly educated." Significantly, this perverse preference of Donald J. Trump did not emerge ex nihilo, out of nothing.
It is a portentous but credible echo of Third Reich Propaganda Minister Joseph Goebbels: "Intellect rots the brain."[3]
Ortega y'Gasset had a specific name for this generally defiling intellectual deformation. More exactly, he called it "The Barbarism of 'Specialisation."[4] Earlier, and in somewhat similar fashion, Friedrich Nietzsche wrote about the "educated philistine."[5] Both Ortega and Nietzsche recognized the irony that a society could become progressively better educated in various sub-fields of human knowledge and yet, simultaneously, become less and less cultured, less and less truly civilized.[6] In this regard, the German philosopher placed appropriate conceptual blame on what he preferred to call the "herd."[7] For his part, the kindred Spanish thinker cast his particular indictment on the "mass."
Whatever the terminological differences, both sets of ideas were centered on the same basic critique; that is, that individuals had been casting aside the necessary obligation to think for themselves, and had, thereby, surrendered indispensable analytic judgments to "crowds."[8]
Today, both ideas can shed some useful light on American democracy, a system of governance under increasing assault by US President Donald J. Trump. To the extent that American education has become rampantly vocational – that is, oriented toward more and more "pragmatic" kinds of specialization – the wisdom of Ortega y'Gasset and others is worth probing with ever-increasing care. Moreover, the corrosively "barbarous" impact of specialization foreseen earlier by philosophers is now magnified by the injurious effects of worldwide disease pandemic.
Without doubt, this unwelcome magnification will need to be countered if American democracy is able merely to survive.[9]
But analysis should begin at the beginning. Inter alia, it is a discomfiting beginning. Americans now inhabit a society so numbingly fragmented and rancorous that even their most sincere melancholy is seemingly contrived. Wallowing in the mutually-reinforcing twilights of submission and conformance, We the people have strayed dangerously far from any meaningful standards of serious learning. In consequence, though still a nation with extraordinary scientific, medical and commercial successes, the American public is often ill-equipped to judge candidates for high political office.[10]
As we have seen, utterly ill-equipped.
Surveying ever-mounting damages of the Trump presidency,[11] some of which are synergistic or "force multiplying," could anything be more apparent?
The grievously baneful selection of Donald J. Trump in 2016 was anything but a cultural aberration. It was, rather, the plausible outcome of an electorate relentlessly driven and even defined by "mass." Without any real or compelling reasons, voting Americans freely abandoned the once-residual elements of Jeffersonian good citizenship.
Together with the unceasing connivance of assorted criminals, charlatans and fools, many of them occupants of the present US Government's most senior positions, a lonely American mass now bears core responsibility for allowing the demise of a once- enviable democratic ethos. To expect any sudden improvements to emerge from among this homogenized mass (e.g., by continuously making the citizens more particularly aware of this president's manifold derelictions) would be to overestimate its inclinations. Though truth is always exculpatory, there are times when it yields to various forms of self-delusion.
"What the mass once learned to believe without reasons," queries Nietzsche's Zarathustra, "who could ever overthrow with reasons?"
There will be a heavy price to pay for America's still-expanding ascendancy of mass. Any society so willing to abjure its rudimentary obligations toward dignified learning – toward what American Transcendentalist philosopher Ralph Waldo Emerson had once called "high thinking" – is one that should never reasonably expect to survive.[12]
There is more. Treating formal education as a narrowly instrumental obligation ("one should get better educated in order to get a better paying job"), Americans now more easily accept flagrantly empty witticisms as profundities ("We will build a beautiful wall;" "Barbed wire can be beautiful;" "The moon is part of Mars;" "Testing for corona virus only increases disease;" "Just one percent of Covid19 victims have symptoms," etc., etc), and consult genuinely challenging ideas only rarely.
               Always, the dire result of anti-Reason is more-or-less predictable; that is, a finely trained work force that manages to get a particular "job" done, but displays (simultaneously) nary a hint of  worthwhile learning, commendable human understanding or simple compassion. Concerning this last absence, empathy is not directly related to the "barbarisms of specialization," but it does generally exhibit some tangible nurturance from literature, art and/or "culture." Incontestably, the Trump White House is not "only" indifferent to basic human rights and public welfare,[13] it quite literally elevates personal animus to highest possible significations.
This is especially marked where such animus is most thoroughly pedestrian.
Intentionally mispronouncing the Democrat vice-presidential candidate's first name is a small but glaring example of Donald Trump's selected level of competitive political discourse. By its very nature, of course, this demeaning level is better suited to a first-grade elementary school classroom.
There are even much wider ramifications of gratuitous rancor. When transposed to the vital arena of international relations, this president's elevation of belligerent nationalism has a long and persistently unsuccessful history as Realpolitik or power politics.[14] Thinking himself clever, Donald Trump champions "America First" (the phrase resonates with those, like the president himself, who have no knowledge of history),but fails to realize that this peculiarly shameful resurrection of "Deutschland uber alles" can lead only to massive defeat and unparalleled despair.
"I loathe, therefore I am," could well become Donald J. Trump's "revised" version of René Descartes "Cogito."[15] Following Descartes, Sigmund Freud had understood that all human beings could somehow be motivated toward creating a "spontaneous sympathy of souls," but America's Donald Trump has quite expansively reversed this objective. Reinforced by the rampant vocationalism of this country's education system, Trump has consistently urged citizens to turn against one another, and for no dignified, defensible or science-based reasons. In absolutely all cases, these grotesque urgings have had no meritorious or higher purpose.
Instead, they remain utterly and viciously contrived.
In the bitterly fractionated Trump-era United States, an authentic American individualhas become little more than a charming artifact. Among other things, the nation's societal "mass," more refractory than ever to intellect and learning, still displays no discernible intentions of ever taking itself seriously. To the contrary, an embittered American 'mass" now marches in deferential lockstep, foolishly, without thought, toward even-greater patterns of imitation, unhappiness and starkly belligerent incivility.
All things considered, the American future is not hard to fathom. More than likely, whatever might be decided in upcoming politics and elections, Americans will continue to be carried forth not by any commendable nobilities of principle or purpose, but by steady eruptions of personal and collective agitation, by endlessly inane presidential repetitions and by the perpetually demeaning primacy of a duly "sanctified" public ignorance. At times, perhaps, We the people may still be able to slow down a bit and "smell the roses," but this is doubtful.
Plainly, our visibly compromised and degraded country now imposes upon its increasingly exhausted people the breathless rhythms of a vast and omnivorous machine.
This machine has no objective other than to keep struggling without spawning any sudden breakdowns or prematurely inconvenient deaths.
Much as many might wish to deny it, the plausible end of this self-destroying machinery will be to prevent Americans from remembering who they are now and (far more importantly) who they might once still have become. At another reasonable level of concern, Americans remain threatened by nuclear war and nuclear terrorism, especially now, during the incoherent Trump-era. Significantly, although there exists a vast literature on law-based strategies of nuclear war avoidance, there is little parallel jurisprudential effort directed toward the prevention of nuclear terrorism.[16]
In fact, presidential banalities aside, this is no longer a "nation of laws." It is a nation of ad hoc, narrowly visceral response.
There is more. Americans inhabit the one society that could have been different. Once, we harbored a preciously unique potential to nurture individuals, that is, to encourage Americans to become more than a smugly inert mass, herd or crowd. Then, Ralph Waldo Emerson (also fellow Transcendentalists Walt Whitman and Henry David Thoreau) described us optimistically as a people animated by industry and "self-reliance."
Now, however, and beyond any serious contestation, we are stymied by collective paralysis, capitulation and a starkly Kierkegaardian "fear and trembling."
Surely, as all must eventually acknowledge, there is more to this chanting country than Fuehrer-driven rallies, tsunamis of hyper-adrenalized commerce or gargantuan waves of abundantly cheap entertainments: "I celebrate myself, and sing myself," rhapsodized the poet Walt Whitman, but today, the American Selfhas devolved into a delicately thin shadow of true national potential. Distressingly, this Self has already become a twisting reflection of a prior authenticity. Now it is under seemingly final assault by a far-reaching societal tastelessness and by a literally epidemic gluttony.
Regarding this expressly gastronomic debility, it's not that we Americans have become more and more hungry, but rather that we have lost any once residual appetites for real life.[17]
In the end, credulity is America's worst enemy. The stubborn inclination to believe that wider social and personal redemption must lie somewhere in politics remains a potentially fatal disorder. To be fair, various social and economic issues do need to be coherently addressed by America's political representatives, but so too must the nation's deeper problems first be solved at the level of microcosm, as a matter for individuals.
In the end, American politics – like politics everywhere – must remain a second-order activity, a faint reflection of what is truly important. For now, it continues to thrive upon a vast personal emptiness, on an infirmity that is the always-defiling reciprocal of any genuine personal fulfillment. "Conscious of his emptiness," warns the German philosopher Karl Jaspers in Reason and Anti-Reason in our Time (1952), "man (human) tries to make a faith for himself (or herself) in the political realm. In Vain."
Even in an authentic democracy, only a few can ever hope to redeem themselves and the wider American nation, but these self-effacing souls will generally remain silent, hidden in more-or-less "deep cover," often even from themselves. In a democracy where education is oriented toward narrowly vocational forms of career preparation, an orientation toward "barbaric specialization," these residual few can expect to be suffocated by the many. Unsurprisingly, such asphyxiation, in absolutely any of its conceivable particularities, would be a bad way to "die."[18]
Donald J. Trump did not emerge on the political scene ex nihilo, out of nothing. His incoherent and disjointed presidency is the direct result of a society that has wittingly and barbarously abandoned all serious thought. When such a society no longer asks the "big philosophical questions" – for example, "What is the "good" in government and politics"? or "How do I lead a good life as person and citizen"? or "How can I best nurture the well-being of other human beings"? – the lamentable outcome is inevitable. It is an outcome that we are currently living through in the United States, and one that might sometime have to be "died through."
Going forward, what we ought to fear most of all is precisely this continuously self-defiling outcome, not a particular electoral result. To be certain, at this point, nothing could be more urgently important for the United States than to rid itself of the intersecting pathologies of Covid19 and Donald Trump, diseases that are mutually reinforcing and potentially synergistic, but even such victories would only be transient. More fundamentally, recalling philosopher Jose Ortega y'Gasset's timeless warning about the "barbarism of specialisation," this country must resurrect an earlier ethos of education in which learning benefits the whole human being, not just a work-related "corner of the universe."
Also vital is the obligation to acknowledge the fundamental interrelatedness of all peoples and the binding universality of international law.[19]
To survive, both as a nation and as individuals, Americans need to become educated not merely as well-trained cogs in the vast industrial machine, but as empathetic and caring citizens. "Everyone is the other, and no one is just himself," cautions Martin Heidegger in Being and Time (1932), but this elementary lesson once discoverable in myriad sacred texts is not easily operationalized. Indeed, it is in this single monumental failure of "operationalization" that human civilization has most conspicuously failed though the ages. To wit, in Trump-era American democracy, the president's core message is not about the co-responsibility of every human being for his or her fellows, but about "winners," "losers," and a presumptively preeminent citizen obligation to "Make America Great."
In this Trumpian context, "greatness" assumes a crudely Darwinian or zero-sum condition, and not one wherein each individual favors harmonious cooperation over an endlessly belligerent competition.[20]
How shall we finally change all this, or, recalling Plato's wisdom in The Republic, how shall we "learn to make the souls of the citizens better?"[21] This is not a question that we can answer with any pertinent detail before the upcoming US presidential election. But it is still a question that we ought to put before the imperiled American polity soon, and sometime before it is too late.[22]
American democracy faces multiple hazards, including Ortega y' Gasset's "barbarism of specialisation." To be rescued in time, each hazard will have to be tackled carefully, by itself and also in coordinated tandem with all other identifiable perils. Overall, the task will be daunting and overwhelming, but the alternative is simply no longer tolerable or sustainable.
Donald Trump's removal from office is a sine qua non for all applicable remedies, but even such an needed step would target only a catastrophic symptom of America's national "pathology." By itself, saving the United States from Donald Trump would surely be indispensable, but it would leave unchanged the country's still most deeply underlying "disease." In the end,[23] because Americans will need to bring a less "specialized" form of learning to their citizenship responsibilities, the nation will quickly have to figure out practical ways of restoring educational "wholeness."
Can this sort of rational calculation be expected? Maybe not. Perhaps, like the timeless message of Nietzsche's Zarathustra, this warning has "come too soon." If that turns out to be the case, there may simply be no "later."
---
[1] See especially Martin Heidegger's Being and Time (Sein und Zeit;1953) and Karl Jaspers' Reason and Anti-Reason in our Time (1952). "Is it an end that draws near," inquires Jaspers, "or a beginning?" The answer will depend, in large part, on what Heidegger has to say about the Jungian or Freudian "mass." In Being and Time (1953), the philosopher laments what he calls, in German, das Mann, or "The They." Drawing fruitfully upon earlier core insights of Nietzsche, Kierkegaard, Jung and Freud, Heidegger's "The They" represents the ever-present and interchangeable herd, crowd, horde or mass. Each such conglomerate exhibits "untruth" (the term actually favored by Danish philosopher Soren Kierkegaard) because it can encourage the "barbarism of specialisation" and suffocate broadly humanistic kinds of learning.
[2]Smith published Theory seventeen years before his vastly more famous and oft-cited Wealth of Nations (1776).
[3]See, on commonalities between Third Reich and Trump-era American democracy, by Louis René Beres at Jurist: https://www.jurist.org/commentary/2020/05/louis-beres-america-rise-and-fall/
[4] Chapter 12 of The Revolt of the Masses (1930) is expressly titled "The Barbarism of 'Specialisation.'"
[5]Here, philosopher Friedrich Nietzsche coined an aptly specific term, one he hoped could eventually become universal. This German word was Bildungsphilister. When expressed in its most lucid and coherent English translation, it means "educated Philistine." Bildungsphilister is a term that could shed useful light upon Donald Trump's ongoing support from among America's presumptively well-educated and well-to-do.
[6] On this irony, Kierkegaard says it best in The Sickness Unto Death (1849): "Devoid of imagination, as the Philistine always is, he lives in a certain trivial province of experience, as to how things go, what is possible, what usually occurs….Philistinism thinks it is in control of possibility….it carries possibility around like a prisoner in the cage of the probable, and shows it off."
[7]Sigmund Freud introduced his own particular version of Nietzsche's "herd," which was "horde." Interestingly, Freud maintained a general antipathy to all things American. He most strenuously objected, according to Bruno Bettelheim, to this country's "shallow optimism" and also its corollary commitment to the crudest forms of materialism. America, thought Freud, was grievously "lacking in soul." See: Bruno Bettelheim, Freud and Man's Soul (New York: Alfred A. Knopf, 1983), especially Chapter X.
[8] In essence, the "crowd" was Danish philosopher Soren Kierkegaard's equivalent of Nietzsche's "herd" and Ortega's "mass."
[9] The most ominous synergies of "barbarism" would link pandemic effects with growing risks of a nuclear war. On irrational nuclear decision-making by this author, see Louis René Beres, The Bulletin of the Atomic Scientists: https://thebulletin.org/2016/08/what-if-you-dont-trust-the-judgment-of-the-president-whose-finger-is-over-the-nuclear-button/ See also, by Professor Beres, https://warroom.armywarcollege.edu/articles/nuclear-decision-making/ (Pentagon). For authoritative early accounts by Professor Beres of nuclear war expected effects, see: Louis René Beres, Apocalypse: Nuclear Catastrophe in World Politics (Chicago: University of Chicago Press, 1980); Louis René Beres, Mimicking Sisyphus: America's Countervailing Nuclear Strategy (Lexington, Mass., Lexington Books, 1983); Louis René Beres, Reason and Realpolitik: U.S. Foreign Policy and World Order (Lexington, Mass., Lexington Books, 1984); and Louis René Beres, Security or Armageddon: Israel's Nuclear Strategy (Lexington, Mass., Lexington Books, 1986). Most recently, by Professor Beres, see: Surviving Amid Chaos: Israel's Nuclear Strategy (New York, Rowman & Littlefield, 2016; 2nd ed. 2018). https://paw.princeton.edu/new-books/surviving-amid-chaos-israel%E2%80%99s-nuclear-strategy
[10] At a minimum, in this regard, the US public ought to be reminded of the explicit warning in Nietzsche's Zarathustra: "Do not ever seek the higher man at the market place." (Moreover, it would not be unfair to Nietzsche's core meaning here to expand "higher man" to mean "higher person.").
[11] Most egregious, in any assessment of these damages, is this president's wilful subordination of national interest to his own presumed private interests. In this regard, one may suitably recall Sophocles' cautionary speech of Creon in Antigone: "I hold despicable, and always have….anyone who puts his own popularity before his country."
[12] Still the best treatments of America's long-term disinterest in anything intellectual are Richard Hofstadter, Anti-intellectualism in American Life (New York: Alfred A. Knopf, 1964); and Jacques Barzun, The House of Intellect (Chicago and London: The University of Chicago Press, 1959).
[13] See, by Louis René Beres: https://www.jurist.org/commentary/2020/04/the-trump-presidency-a-breathtaking-assault-on-law-justice-and-security/
[14] The classic statement of Realpolitik or power politics in western philosophy is the comment of Thrasymachus in Plato's Republic : "Justice is nothing else than the interest of the stronger." (See Plato, The Republic, 29, Benjamin Jowett, tr., World Publishing Company, 1946.) See also: Cicero's oft-quoted query: "For what can be done against force without force?," Marcus Tullus Cicero, Cicero's Letters to his Friends, 78 (D.R. Shackleton Baily tr., Scholars Press, 1988).
[15] "I think, therefore I am," says René Descartes, in his Discourse on Method (1637). Reciprocally, in his modern classic essay on "Existentialism," Jean-Paul Sartre observes that "…outside the Cartesian cogito, all views are only probable."
[16] See, by Professor Louis René Beres: https://digitalcommons.law.uga.edu/cgi/viewcontent.cgi?article=1410&context=gjicl
[17] An apt literary reference for this condition of "lost appetite" is Franz Kafka's story, The Hunger Artist.
[18] In more expressly concrete terms, average American life-expectancy, unenviable for several decades, has now fallen behind most of the advanced industrial world. While Trump boasts of a wall to keep out Mexicans and assorted "others," more and more Americans are trying to cross in the other direction.
[19] Apropos of this universality, international law is generally part of the law of the United States. These legal systems are always interpenetrating. Declared Mr. Justice Gray, in delivering the judgment of the US Supreme Court in Paquete Habana (1900): "International law is part of our law, and must be ascertained and administered by the courts of justice of appropriate jurisdiction…." (175 U.S. 677(1900)) See also: Opinion in Tel-Oren vs. Libyan Arab Republic (726 F. 2d 774 (1984)). The specific incorporation of treaty law into US municipal law is expressly codified at Art. 6 of the US Constitution, the so-called "Supremacy Clause."
[20] Here it could be helpful to recall the words of French Jesuit philosopher Pierre Teilhard de Chardin in The Phenomenon of Man: "The egocentric ideal of a future reserved for those who have managed to attain egoistically the extremity of `everyone for himself' is false and against nature."
[21] Long after Plato, Sigmund Freud and Carl Jung thought of "soul" (in German, Seele) as the very essence of a human being. Neither Freud nor Jung ever provides a precise definition of the term, but clearly it was not intended by either in any ordinary religious sense. For both, it was a still-recognizable and critical seat of both mind and passions in this life. Interesting, too, in the present context, is that Freud explained his already-predicted decline of America by various express references to "soul." Freud was plainly disgusted by any civilization so apparently unmoved by considerations of true "consciousness" (e.g., awareness of intellect and literature), and even thought that the crude American commitment to perpetually shallow optimism and to material accomplishment at any cost would occasion sweeping psychological misery.
[22] "Sometimes," says Swiss playwright Friedrich Durrenmatt, "the worst does happen."
[23] "In the end," says Goethe, "we are always creatures of our own making."
Trump Lost, Biden Won. Is Joe Biden's presidency a signal towards Obama's America?
Greek statesmen, Pericles once said, "Just because you don't take an interest in politics doesn't mean the politics won't take interest in you". The same is the case of United States politics which knowingly or unknowingly has an impact on world politics. That is why the result of the US elections are of great interest to states across the world. Although, for the United States, the goal is to maintain American primacy, to see a world in which the United States can use its predominant power to get its way, regardless of what others want. However, it is a fact that the political landscape of the United States has mostly been dominated by two parties, Republicans and Democrats, who not only differ in their ideas, policies, priorities but also in their approaches towards addressing the key issues facing the country. 
Comparing the two, we see the Republicans are more conservative in their approach as compared to the liberal Democrats. Therefore, the recent election in the US (2020), with Biden (Democrat) won and trump (Republican) lost is also a signal towards a changed approach in many issue areas The focus is to see, whether the new President, Joe Biden who remained the 47th vice president during Obama's administration for eight long years is going to follow the same lines as Barack Obama and whether he going to reverse the policies of Donald Trump?
Looking at first the climate change issues, President Joe Biden's plans to tackle it seems more ambitious than any of the US presidential candidates so far. Biden during his presidential campaign proposed $2trillion over four years to significantly escalate the use of clean energy in transportation, electricity and building sectors. His public health and environment platform planned the establishment of a climate and environmental justice division. He further intends to make the US electricity production carbon-free by 2035 with achieving net-zero emissions by middle of the century. Apart from all these, the most noticeable is President Joe Biden's promise to reverse Trump's plan to exit from the Paris climate agreement that was signed back in 2016 under Obama's administration.
As Joe Biden in response to the former President, Donald Trump's unilateral withdrawal from the agreement on 4th-Nov 2020, tweeted "Today, the Trump Administration officially left the Paris Climate Agreement. And in exactly 77 days, a Biden Administration will rejoin it." He further stated"Reversing the decision would be one of my first acts as president". This is exactly what happened as Joe Biden's first act in the Oval Office was his signing an executive order to have the United States rejoin the Paris climate agreement.  Thus, while Trump has taken a strident anti-climate approach, President Joe Biden decision shows his intentions to bring back the policies of Obama towards climate change. 
Considering the health sector, we again find difference in approaches of Joe Biden and Donald Trump, yet similarity between Biden and Obama. As, President Joe Biden in his presidential campaign speech in Lancaster on June 25, 2020 defended the first American healthcare law also known as the Affordable Care Act or Obamacare that was initiated by Obama's administration. He stated, "I'm proud of the Affordable Care Act. In addition to helping people with pre-existing conditions, it delivered vital coverage for 20 million Americans who did not have health insurance". This depicts President Joe Biden's plans to restore Obama's health care policies. 
America is known as the land for all, a land of cultural diversity, but we have seen with Donald Trump coming to power, the immigration rules became very strict as he imposed restrictions on foreigner's visits to the US. An example of this is Trump's first Muslim travel ban announced on January 27, 2017, whereby five Muslim-majority countries, including Iran, Libya, Somalia, Syria, and Yemen, were banned from traveling to the United States. Trump stated, the act is needed for national security and to save the country from terrorism. However, this discriminatory act was opposed by ex-President Obama, who in 2016, stated: "America was a country founded on religious freedom. We don't have religious tests here". 
This is what President Joe Biden also believes in, as he called Trump's actions on immigration a pitiless assault on American values. On November 8, 2020 during the presidential campaign, he said,"My administration will look like America with Muslim Americans serving at every level," and "on my first day in office I'll end Trump's unconstitutional Muslim ban."So, President Joe Biden did what he said, as on his first day in office he signed 17 executive orders, memorandums and proclamations, including orders to rejoin the Paris Climate Accord and end the Muslim ban. 
Then racism that increased in the US under former President Donald Trump is now challenged by President Joe Biden as he came up with a very different idea just like Barack Obama's notion of "A more perfect Union". Example of which is Kamala Harris, who became the first black Asian America woman vice-president in American history. More can be seen by Joe Biden giving credit to African Americans for helping him win the election. So, his presidency is seen as a sign of hope to end racism in the country. 
Moving further, we know globalization has cut the long-distance short, it has made countries more interconnected in all aspects, especially economic. To name a champion of globalization, obviously no other than the USA comes into the mind of every single person. Under the administration of Obama, we have seen the US convening the G-20 summit, introduced macro-economic policies, signed Trans pacific partnership, and much more. However, the question is, whether the US is going to retain this all under Joe Biden's presidency? What would be his approach towards the ongoing US-China trade war?
President Joe Biden from the very start has focused on rebuilding the domestic economy, as the slogan 'Build Back Better'. Therefore, he clearly stated that the US will not enter any international trade deals unless the domestic concerns of labor and the environment are fully addressed. Moreover, looking at the US-China trade war, which started back in 2018 when the Trump administration imposed tariffs on Chinese goods worth more than $360bn, we don't find much difference except the tactics. As Joe Biden too in his presidential campaign accused China of violating international trade rules, subsidizing its companies, and stealing U.S. intellectual property. He promised to continue with Trump's heavy tariffs on Chinese imports, but while Trump did this all unilaterally, Biden would continue it together with the allies.
On issues related to national security, we again find President Joe Biden's approach a bit different from that of Donald Trump. Considering the Joint Comprehensive Plan of Action (JCPOA) or p5+1 deal that was signed between Islamic Republic of Iran and 5 permanent members of UNSC along with Germany. It imposed several restrictions on Iran in exchange for sanction reliefs and was achieved by Obama's administration under his "constructive engagement policy"in 2015 But Trump smashed it by calling it a historical blunder and in 2018 under his "Maximum pressure policy" pulled the USA out of the deal and reinstated sanctions. Iran too after the withdrawal of US from JCPOA and upon Iran Revolutionary Guard Corp (IRGC) commander Qasim Sulemani killing by the US airstrike announced that it no longer adheres to the 2015 Nuclear Deal. 
Now, the hope is President Joe Biden, as he stated in his presidential campaign that the "maximum pressure" policy has failed, emphasizing that it led to a significant escalation in tensions, and that Iran is now closer to a nuclear weapon than it was when Trump came to office. Therefore, he pledged to rejoin the nuclear accord if Iran returns to strict compliance. Here again it shows President Joe Biden's intention to follow Obama's approach of constructive engagement towards Iran. 
When it comes to Afghanistan, Trump decided to end the endless war in Afghanistan by having a peace agreement with the Afghan Taliban, according to which the US will withdraw all its troops from Afghanistan. However, Joe Biden has not taken any clear decision on it yet. But he is under pressure as the Taliban wants the new president to follow the same peace accord achieved by the Trump administration. Yet, the Afghan president, Ashraf Ghani has requested President Joe Biden to rethink the Afghan peace deal. Therefore, it is too early to say what Biden would do.
To sum up, the 78 years old Joe Biden who has smashed the election records by securing more votes than any presidential candidate in the history of United States elections, he has not only raised high expectations, but there are numerous challenges on his way as well. This is because his policies would now be a center of focus for many. In most of the issue areas, we see President Joe Biden reversing the policies of Donald Trump and following the path of Obama's Administration. Something which he promised during his presidential campaign as he said to take the country on a very different path from what it has been in the past four years under former President Donald Trump's administration. However, it's just the start of a new journey for America and the future decisions by President Joe Biden will uncover a lot more
How Uncle Sam views the world by 2040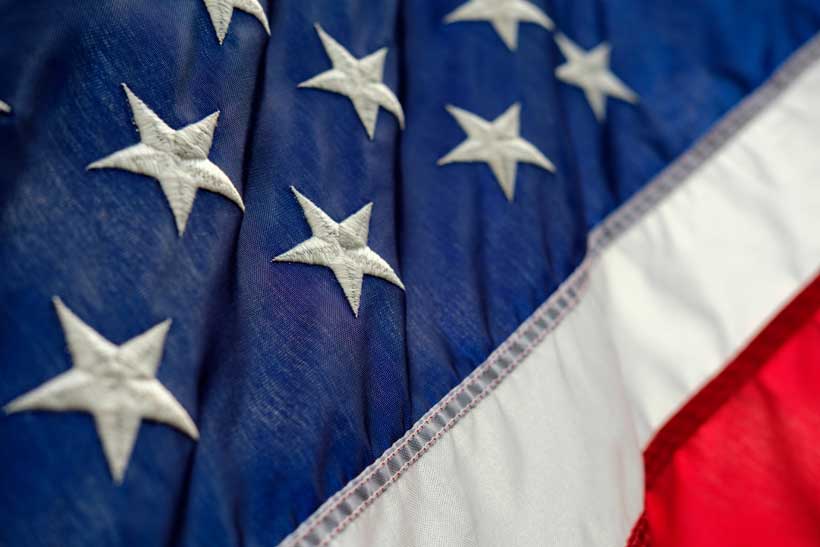 How the US is seeing the future world is revealed in a recent report, Global Trends 2040: A More Contested World, published by the National Intelligence Council of the US. This report of political, social and economic estimates is prepared through an integrated process for every incoming President of the USA. For Biden, the report was published in March this year. The world, its politics, economics and societies, is going to change under the forces stemmed in changes in demographic modalities, environmental fluctuations, economic preferences and technological transformations. These together are going to impact on societies, states and international systems which would end in sketching five different futures of the world. Uncle Sam seems to be shaking the world, and this time even more intensely.
Starting off how the forces will interact and intersect, it all begins with the changes in demographics. The developed economies are aging bringing a global slow economic growth whereas the contracting working age will weigh on the economies of these developed countries as Japan and South Korea will reach the median age of 53 and Europe the median age of 47 by 2040. On the other side, in developing countries the converse will be happening as Sub Saharan Africa will reach median age of less than 15 years whereas Pakistan, Egypt and Afghanistan will reach the median age of 30 years. This seems opportunity but these economies will be challenged to meet the demands of the growing working age populace in their economies with the slow global economic growth remaining constant dragging the societies into social volatilities while testing the performances of states too.
The forces of environment will leave no country unaffected especially the developing countries that lack in adaptations skills and technologies. The occurrence of heat waves, melting of Arctic, land degradation, water misuses, food insecurity, loss of biodiversity, rising sea levels and pollution will erode the 'human security' while affecting states and societies, politics and economics coequally. For curtailing environmental threats, countries may apply geoengineering by interacting with the natural system of earth to counteract threats of climate change like releasing the sun's energy back into space through Solar Radiations Management or Stratospheric Aerosol Injection spraying to cause global dimming. The developed countries especially US and China will see suspicions on sincerely working on environmental threats as this would require economic sacrifices.
In the sphere of Economics, the national debt management will push countries to avoid funding on the issues of environment as they will already be pressed hard for matching the needs of the growing demands of their elderly and younger populations alike. Covid 19 has already left indelible imprints on the economies of the world especially the developing countries two fifths of which, according to 2019 IMF assessment, were at debt distress. Automation and rapidly growing AI will reduce 9 percent global jobs and transform one third by 2040 while at the same time creating massive new technology and automation stemmed jobs which will test the states adaptability to manoeuvring technology. This will have disproportionate effect across the countries and regions. The element of Superstar firms, the new multinationals, will critically affect world economies and make definitive inroads in the affairs of politics.
The technological forces will surpass all other forces in intensity especially with the significant rise of AI and Biotechnology. The US-China rivalry in this sphere will be rampant. AI will disrupt global current workforce while also creating new dimensions of labor compelling the countries to remodel their working force structures. The application of AI in warfare will be on the rise and will be adding a new element to the geopolitical dynamics. AI is well positioned to fly and reach space which will turn the space diplomacy in new form and bring the two global rivals face to face. AI will siphon out the human element of emotions in making decisions having social effects.
As these forces interact, world will see five possible scenarios in which the first three are the prominent.
In the first scenario, it will the US and allies led democracy which will manipulate the world. Being democratic, there will be more space for innovation and the rise of technology with robust public private partnerships will prosperously affect economic growth of the countries. This will enable the states to be responsive to their people's needs while the same time making adaptations unlike in the repressive regimes of Russian and China whose policies will let them on steady decline.
In the second scenario, it will be China which will be mastering the world arena but not exactly acting like leading it due to its inherent repressive dynamics. This will happen on account of failure of international organizations with least interest paid to them by the major powers. The factors of high national debt, the costs of caring for aging populations, and hazardous environmental occurrences will havoc states' budgets and keep them away from spending on education, infrastructure, and scientific research. In these circumstances due to the integrally centralist and controlled Chinese centralism will help China gain global attention through its global infrastructure packages and other initiatives. Many countries will thus tilt to the Chinese sidelines.
In the third effectual scenario, it will be a contested coexistence of US and China which will emerge. This will be based on shared economic and growth preferences and agreements.
Much of what is stated in the report must be happening in the world ahead but much of what is left unstated is more critical. Summed up, there will be more instability, pandemics, economic recessions, state conflicts and disorders in the five different worlds that lay ahead.
Understanding Ronald Regan's approach to the Cold War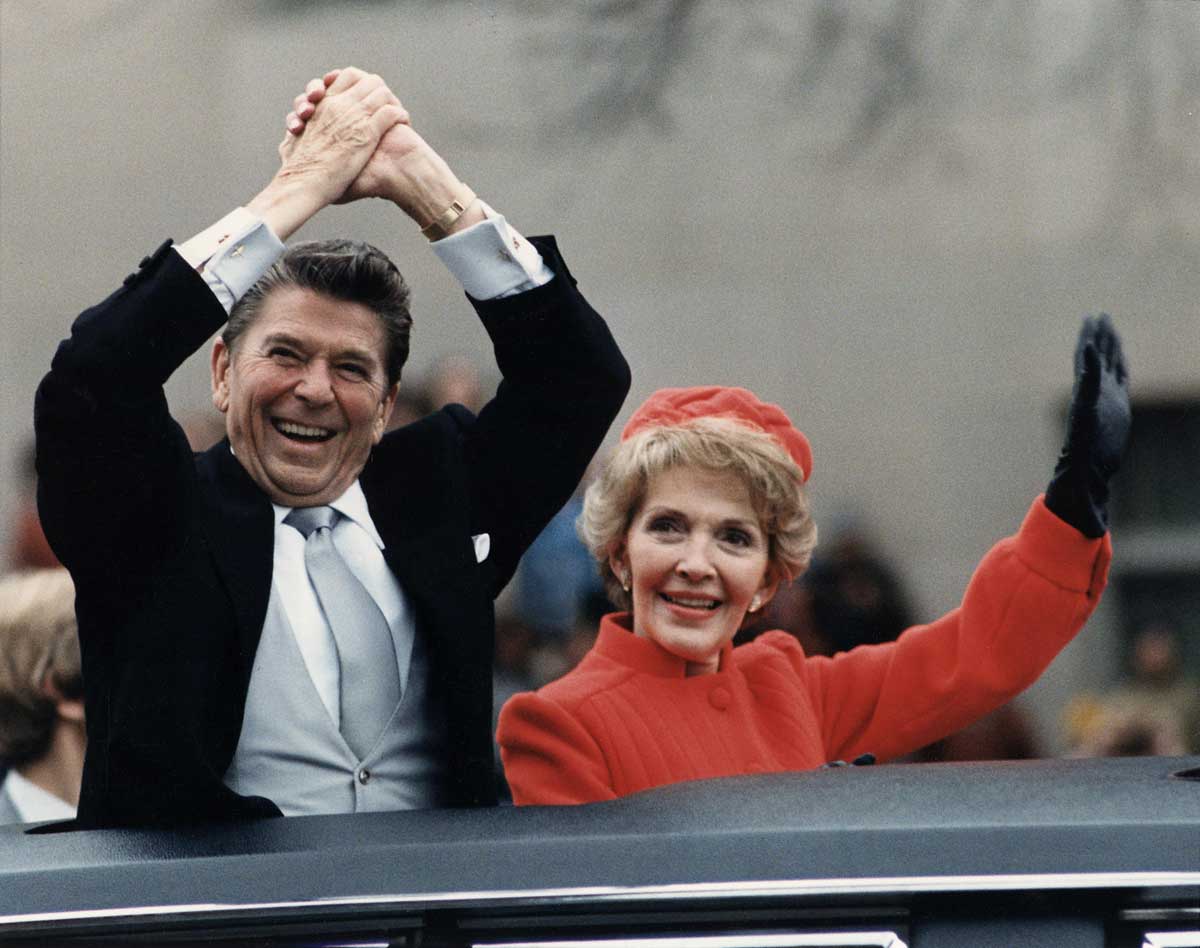 President Ronald Reagan's ascendency in the political hierarchy of the United States, ending in him becoming the President is often regarded as a triumphant victory by American conservatives. His conception of the world order, domestic and international relations show a reflection of a conservative understanding of issues. His legacy as president remains as having effectively brought down the Soviet Union and the threat of Communism. His policies towards the Soviet Union have a transformative nature, as his understanding and approach to US-Soviet relations changed radically after his first term. Though being a staunch Anti-communist and regarding the Soviet Union as an "evil empire", he sought to ensure that America and its idea of a "Free World" prevailed and later on, that the two most significant military powers would reach common ground in order to make peace more sustainable.
In studying his approach to tackling the Soviet threat, it's important to first understand the correlation between the policies adopted by previous administrations and Reagan's own pursuit of defeating the Communist threat which at the height of the Cold War, threatened to spill into a full-scale conflict between the two regional hegemons. Previous administrations had traditionally approached the threat posed by the Soviet Union with a policy of preventing the collapse of European allies at the hands of the Soviet Union. This included stymieing the spread of Communism across the world and the consistent development of Ballistic missiles in order to deter a Soviet military advance into Europe by providing a "nuclear umbrella" to European Allies. Before the Reagan administration this policy was in large part accepted as the means through which the Soviet threat could be effectively challenged. President Reagan followed a similar policy by pursuing aggressive military buildup and focusing on development of a vast range of ballistic missile platforms which would act as a comprehensive deterrent in preventing the Soviet decision-making elite to pursue a path unacceptable to US strategists (ARBATOV 2019). Being disillusioned with the far left, his opinions and campaign slogans had strong ideological underpinnings which would later on influence his dealings with the Soviet Union.
The changes in Reagan's policy weren't without the influence of another very important personality, Mikhail Gorbachev. The Soviet leader's role in Reagan's change in policy from antagonism to rapprochement is widely claimed by academic scholars as a major contributing factor for the rethink in Reagans approach to Communist Soviet Union. Gorbachev's revolutionary approach to International Relations was followed by America's "reactionary response" in the shape of pursuance of arms control and softening of political rhetoric (Fischer 1997). Ronald Reagan second term in office was marked by a change in his policy of pursuing aggressive development of arms and making space-based missile defense systems having the capability of destroying incoming Soviet missiles. The Strategic Defense Initiative was seen by many in the Soviet ranks as a dangerous escalation of arms race which had the potential of transforming into military conflict. (Britannica, T.Editors of Encyclopaedia 2021). Seeing and acknowledging Gorbachev's new approach as "revolutionary" President Reagan sought to rely on an intense sustained engagement with the Soviet leader in order to achieve what his previous approach had failed to do (Talbott 2004).
Mikhail Gorbachev's approach to the subject of foreign policy was based on establishing relations with the west and a recalibration of ties with the United States. At the time of the Cold War a large part of the effort by the two nations was to prevent the other state from gaining a definitive edge in the area of technology, military and nuclear weapons. Apart from the ideological conflict the Cold War witnessed many states in the world becoming the conflict grounds in which the US and USSR sought to establish their control and influence. Mikhail Gorbachev's arrival into the political spectrum and pursuing a policy of peace and prevention of creation of arms was in large part influenced by the domestic environment of his country. The Soviet Union after Brezhnev had a weakened economy due to extensive spending building and maintaining large military industries and sophisticated missile delivery and defense systems. The Russian political elite largely dominated by Russians. Gorbachev's "restructuring" in order to improve the economic conditions of the state was also followed by a rethink at the foreign policy front. In his famous interview at Harvard University he described how the conditions of repression, arrests and suppression of critical voices against the state were silenced. This led to perestroika which gained support from the Russian masses. (The Harvard Gazette 2004).
The question as to the extent to which the effect of President Reagan and Gorbachev's relationship caused "reversal" of US foreign policy with regards to the Soviet Union should be considered through different metrics. Firstly it's important to study how the "Reagan doctrine" which formulated the plan of tackling soviet expansionism into countries across the globe evolved during the time of Reagan's Presidential terms. Ronald Reagan's doctrine was a shift from previous administrations approach to the Soviet threat. In what was previously termed as "containment" of Soviet expansionism, Reagan's approach constituted of a "roll back" of Soviet expansionist forces across the world. From "Afghanistan to Nicaragua" Reagan's approach was an active effort to subdue Soviet expansionist forces seeking to gain a foothold in important areas such as South Asia and Central Americas. (US Department of State archive 2001). While toning down the harsh rhetoric and signing important arms control treaties, US efforts to prevent Soviet expansionism continued despite a thaw in relations and a warm cordial relationship between the two world leaders.
Reagan's original agenda of an aggressive military buildup and development of ballistic missiles saw a reversal during his second term. Both leaders sought to control the arms race and roll back on the creation of such weapons. The Strategic Arms Limitation Treaty (SALT-1) and other similar treaties was a 'break away' from Reagan's original doctrinal approach. Gorbachev's willingness to engage in talks was what initiated this change. What is also interesting to note is that despite belonging to radically different ideologies, both leaders shared a similar view on important matters. This is significant as both leaders expressed the desire to regulate arms control and to promote peace.
Another important element is the Soviet invasion of Afghanistan which saw an all-out Soviet effort to establish control over the region and reach the warm waters of the Arabian sea. The United States, eying an opportunity and realizing the threat of a possible soviet hold of South Asia, actively supported the Afghan Mujahedeen. Through Pakistan, the US pivotal role resulted in the Soviet forces failing to defeat the guerrilla forces despite huge numbers of troops and highly sophisticated weapon systems. This costly conflict was to prove detrimental to Soviet morale and the economy. After having effectively taken over, Gorbachev became heavily involved in restoring the economy and control over the production of arms between the United States and the Soviet Union. Gorbachev sought to move away from previous Soviet leaders doctrines and open diplomatic channels which would result in the final culmination of the Cold War.
President Ronald Reagan's presidency was marked with a significant contrast in approaches to the Soviet threat. Having become president, his strong ideological standpoints were the driving forces behind his policies. With the Soviet Union, Reagan's original approach was that of confronting, condemning and a protectionist mindset. Being a vocal proponent of American values of free speech, liberty and democracy his political campaigns to his televised addresses portrayed the Soviet Union as the principals threat to the very principals that America stood for. Like previous administrations, combating soviet expansionism and attaining global hegemony were prized objectives which defined much of US policies during the first term of President Reagan. His second term however saw a 'shift' in part of Reagan's understanding of greater and more pressing issues at hand which demanded attention. Having originally promoted military spending and development of sophisticated missile weapon systems, Reagan's view changed by the coming of Mikhail Gorbachev.
Both leaders, seeking initially to control production of arms, sought other means to create an environment more conducive for peace. While motivations differed, there was consensus between the two leaders on important matters which made diplomatic summits productive and resulted in many arms treaties. Both leaders established a relationship of trust and warmth which had largely been unseen since the start of the Cold War. These meetings were then followed by confidence building measures and trips to respective capitals which allowed a further thaw in the relations. Despite continued conflict in other states, both leaders relationship saw a significant reversal in the policies of US under the Reagan administration.