Authors: Alexander Tabachnik  and Lev Topor*
Cyber warfare is becoming more prominent and frequent than ever before in the international arena. Struggle for hegemony, influence and power pushes international actors, mainly states, into developing their cyber capabilities to spy, sabotage and influence other actors. Globalization and the proliferation of knowledge, know-how, expertise and technology in general have made cyber warfare relatively cheap and easy to execute in comparison with conventional warfare. In fact, international law regarding cyber warfare, specifically the lack of it, as well as newly emerging norms between states, have made cyber warfare especially lucrative. That is, since there are no biding norms or laws regarding cyber operations, and since it is extremely difficult to attribute a cyber attack with a real attacker, traditional military or economic punishment is difficult to justify. This makes deterrence slow, blunt and ineffective.
In this article, we seek to discuss the importance of the Russian cyber domain and its position in the international struggle for power, influence and national security. Specifically, we argue that Russia's cyber domain acts as a barrier from foreign cyber operations, especially since the West has escalated its operations against Russia in recent years. We also argue that in the field of national security and national interests within the cybersphere, Russia has an advantage over other powers such as the United States or the United Kingdom. Further, we elaborate and discuss the structure, vulnerabilities and importance of cyberspace in international relations, as well as the current state of Russia's defensive cyber domain.
Less-regulated cyber domains, such as those of the U.S. and UK, are vulnerable and prone to foreign attacks not only by their adversaries but by rogue and anonymous hacking groups and cyber criminals [1]. Interestingly, clandestine surveillance programs such as the American Presidential Policy Directive 20 (PPD-20), which was leaked by Edward Snowden in 2013, allows the U.S. to spy on citizens and foreigners, but not to completely protect itself from cyber operations. It is difficult to guarantee both security and privacy. However, since cyber attacks are on the rise, should security not come first?
Interestingly, in that regard, the Russian cyber domain is "one step ahead" of other international actors, mainly global powers such as the U.S., the UK, most of the European Union and others. Due to the problem of attribution and the increase in the practice of cyber warfare, Russia perceives the cyber domain, cyberspace, as a threat to Russian national security and stability. On the one hand, the U.S. unsuccessfully tried to present the norm of privacy as more important than security and executed espionage and regulations with hiding initiatives such as PPD-20. On the other hand, Russia acted with transparency when it placed the norm of security ahead of privacy and accordingly changed its regulation of the cyber domain. Indeed, criticism has been raised over recent Russian initiatives such as the Yarovaya Law or the Sovereign Internet Law. The criticism and concerns are legitimate. However, we argue that in respect to the international struggle over power and security Russia has the lead over Western powers. Philosophically speaking, what good is privacy if there is no national security. Moreover, Russian privacy is undermined by foreign forces (i.e., States, cyber criminals) that spy and exert influence.
Cyberspace: Structure and Vulnerabilities
Cyberspace is complex and ubiquitous. By the definition of the U.S. Joint Chief of Staff (JCS), cyberspace is "the domain within the information environment that consists of the interdependent network of information technology (IT) infrastructures and resident data. It includes the Internet, telecommunications networks, computer systems, and embedded processors and controllers." Moreover, the U.S. JCS refers mostly to the operational level of virtual cyber operations. At the same time, in practice, cyberspace is comprised of several layers, each with its own unique characteristics. Each layer facilitates and acts as the infrastructure for the next one. Thus, as suggested by Yochai Benkler or by Nazli Choucri and David D. Clark, there are four layers to cyberspace; the physical foundations, the logic layer, the information layer, and the users. These layers affect IR and IR affects them.
The physical layer of cyberspace is the infrastructure. It consists of the physical elements which are necessary for the function of the internet. Fiber optic cables, nodes of cables, satellites, cellular towers, servers, computers, and other physical components all serve as a base for the next layer (the logic). Fiber optic cables are of great importance since they interwind the world with mostly submarine cables. These cables make up approximately 95% of the intercontinental telecommunications traffic, with the rest being satellite communication used for military and research. Without such an extensive layout, the internet would have been in use only by state actors and not the general public, globally. The vulnerabilities of this layer lie within the physical elements themselves – cables can be cut, damaged, hacked, eavesdropped. Furthermore, physical damage is difficult to repair (in most cases) as it requires special ships and equipment. In the ce of satellite damage, a new one would probably be needed. Repairs are difficult and expensive.
The next layer is logical. The central nervous system of cyberspace is responsible for routing information and data, from clients to servers and back to clients. This happens through systems such as the domain name system (DNS), Transmission Control Protocol (TCP), internet protocols (IP), browsers, software that makes use of physical foundations, and websites, to name key examples. The vulnerabilities of this layer are numerous, while manipulations to the communication systems and denial of service (DoS) are just a few examples.
For instance, in regard to the physical and logical layer, Russia was accused of attacking the American power grid. The U.S., as it was mentioned earlier, also attacked the Russian power grid. Another example is that during the Cold War, American ships and submarines conducted espionage and eavesdropping operations on Soviet undersea communication cables. Today, both the U.S., Russia, China, and other capable powers conduct underwater espionage operations.
Next is the information layer, comprised of encoded text, photos, videos, audio, and any kind of data stored, transmitted, and transformed through the IPs. The main vulnerability of this layer is the information itself, which is susceptible to manipulation by malicious or unwanted means such as disinformation material and malware. Foreign actors can also steal valuable and protected information. Needless to mention that all of the mentioned types of information can be manipulated and adapted as needed for cyber operations.
The final layer consists of the users who shape the cyberspace experience and its nature by communicating with each other, creating and spreading content. The main vulnerability of the users are other manipulative users (i.e., foreign agents, criminals, terrorists). In this regard, for instance, the global Covid-19 crisis has also seen an "infodemic" alongside it. A "global battle of narratives" is taking place, as argued by the European Union High Representative for Foreign Affairs and Security Policy, Josep Borrell, on March 24, 2020. China is accused of promoting theories suggesting that the American Army was responsible for introducing the disease while visiting Wuhan in October 2019. Thus, while the outbreak might have occurred in Wuhan, this kind of disinformation campaign shifted the perception of origin away from China and blamed the virus on the U.S. "Not wishing to waste a good crisis," China (as well as others) is promoting an intelligent and data-driven campaign against its global adversaries.
Cyber Warfare: A Tool of International Security
Since Westphalia, states longed to preserve their sovereignty. States, especially great powers, usually prefer to avoid conventional conflict and to avoid MAD (Mutual Assured Destruction), as was experienced during the Cold War. Whenever states do intervene in the affairs of others, they do so to acquire territory, domains or power to protect ethnonational groups, as well as economic, military or diplomatic interests. States also intervene due to ideological reasons and, lastly, to keep or adjust the regional or global balance of power. Hence, cyberspace serves as the perfect domain to avoid conventional military conflict and even a MAD situation while trying to obtain the reasons for intervention. Thus, states and other IR actors do so by using cyber warfare strategies and tactics.
Cyber warfare could be broadly defined as the use of cyber weapons and other systems and means in cyberspace for the purpose of injury, death, damage, destruction or influence of international actors and/or objects. Acts of cyber warfare can be executed by all types of IR actors, including individuals, organizations, companies, states, and state proxies. Cyber warfare is an integrated part of the defense and offense strategy used by many international actors. Russian military officials do not use the term "cyber warfare" as a standalone term. They prefer to conceptualize it within a wider framework of information warfare – a holistic approach which includes, inter alia, computer network operations, electronic warfare, and psychological and informational operations.
Regarding IR and international security (IS), cyber warfare can be viewed from two different perspectives. A revolutionary perspective and an evolutionary one. From a revolutionary perspective, cyber warfare and cyber weapons are a revolution of military affairs to some extent, in the same way that sailors once perceived the development and widespread of airplanes. That is, much like airplanes, cyber weapons can transform strategies and shift the balance of power in the international arena. From an evolutionary perspective, cyber warfare and cyber weapons serve merely as a tactical development with no drastic strategic changes. As mentioned before, IR actors still seek power and influence over others and are willing to fight over it, as they did for centuries. We assume that the Russian approach to the cyber domain can be defined as evolutionary. This argument was also proven to be valid for the term "Hybrid Warfare," as recently published by Vassily Kashin.
Generally, the arsenal of cyber warfare tactics includes acts of espionage, propaganda, denial of service, data modification and infrastructure manipulation or sabotage. Further, according to the Tallinn Manual on The International Law Applicable to Cyber Operations, some tactics such as espionage or data modification and false information spread are not illegal. At the same time, cyber attacks can be regarded as kinetic attacks and retaliation can be justified only if the victim can reveal the true and full details of the perpetrator — a very limited and rare phenomenon nowadays.
Consequently, the characteristics of cyber tactics make them very attractive for use. Countries like the U.S., UK, Russia, China, smaller regional powers such as Israel or Iran, rogue states like North Korea and even terror organizations and human rights organizations are all shifting towards cyberspace.
Russian Cyber Sovereignty: A Barrier Against Foreign Influence
Russian authorities perceive cyberspace as a major threat to Russian national security, stability as the flow of information in cyberspace could undermine the regime. Social networks, online video platforms, secure messaging applications and foreign-based internet mass-media remain a great concern as Moscow has no control over information on these platforms, which are either created or influence by Russia's global competitors such as the U.S. or the UK. Yet, as we show, cyberspace is a domain only partly controlled by the authorities, enabling a relatively free flow of information while Russia still seeks to take some necessary precautions.
Russian authorities, through legislation and cyber regulation, strive to control Russian cyberspace in order to prevent or deter, as much as possible, the dissemination of information which may mar the positive representation of its regime, or any activity which may endanger the regime's stability. Therefore, Russian authorities seek to control the content of the information layer and the information circulating in Russian cyberspace.
Generally, Russian legislation directed at control over domestic cyberspace consists of two major categories, which are also interconnected. These categories can be defined as legal-technological and legal-psychological. The most prominent legal-technological efforts by Russian authorities consist of the following measures: the Yarovaya Law; Russia's "sovereign internet" law; SORM system's installation mandatory; and the law making Russian applications mandatory on smartphones or other devices. Simultaneously, the legal-psychological efforts consist of the three major measures: "disrespect law"; "fake news" law; and the new "foreign agent" law. As further explained, these are meant to pressure Russians and others from spreading disinformation from within.
The Yarovaya Law obliges provision of encryption/decryption keys (necessary for decoding transmitted electronic messages/information) to Russian special services (such as the FSB) upon request by distributors of information such as internet and telecom companies, messengers and other platforms that allow the exchange of information. Moreover, according to this law, Big Data attributed to activity in Russian cyberspace must be stored in Russian territory, while the special services should have unrestricted access to this data [2]. For example, companies like Facebook or Google must store information concerning data and activities of their Russian users in Russian territory and provide unrestricted access to the Russian special services.
Furthermore, the Decree of the Government of the Russian Federation from April 13, 2005, (number 214) with changes from October 13, 2008, regarding SORM (Russia's System of Operational-Investigatory Measures), requires telecommunication operators to install equipment provided by the FSB. This allows the FSB and other security services to monitor unilaterally and unlimitedly, without a warrant, users' communications metadata and content. This includes web browsing activity, emails, phone calls, messengers, social media platforms and so on. Moreover, the system has the capability of Deep Packet Inspection (DPI). Thus, the SORM system is one of the major tools helping implement and regulate the Yarovaya Law. While the Yarovaya Law is criticized by many for harming citizens' privacy, it could be extremely effective for its initial and official purpose, which is counter-terrorism and foreign missionary interventions.
On December 2, 2019, Russian President Vladimir Putin signed a legislation bill requiring all computers, smartphones and smart devices sold in Russia to be pre-installed with Russian software. Afterwards, the government announced a list of applications developed in Russia that would need to be installed on the mentioned categories of devices. This legislation came into force on July 1, 2020. Apparently, an initiative will be promoted later on, calling to register devices with government-issued serial numbers. This will allow Moscow to tighten control over end-users through regulation, monitoring and surveillance. These kinds of laws can help Russia avoid the need to rely on technology companies for crime and terror forensics. For instance, such cases took place in the U.S., for instance, after the December 2019 terror attack at a Navy base in Florida.
On May 1, 2019, President Vladimir Putin signed the law on Russia's "Sovereign Internet," effectively creating the "RuNet" — Russia's internal internet. The goal of this law is to enable the Russian internet to operate independently from the World Wide Web if and when requested by Moscow. In practice, this "kill switch" allows Russia to operate an intranet, a restricted regional network such in use by large corporations or militaries. This network gives authorities the capacity to deny access to parts of the internet in Russia, potentially ranging from cutting access to particular Internet Service Providers (ISPs) through cutting all internet access in Russia." With risks of foreign cyber operations such as disinformation or even physical eavesdropping, this "kill switch" can prevent Russia from suffering a dangerous offensive. This can also mean that Russia could initiate cyber warfare but keep itself protected, at least from outside threats.
At the same time, the legal-psychological efforts consist of three laws directed at the prevention of distribution of unreliable facts and critique directed at the government's activities and officials. For example, the law which regulates "disrespect" allows courts to fine and imprison people for online mockery of the government, its officials, human dignity and public morality. This law is relevant to the dissemination of information through informational-telecommunication networks. Additionally, the "fake news" law also outlaws the dissemination of what the government defines to be "fake news" – unreliable socially significant information distributed under the guise of reliable information.
These laws give Roskomnadzor (The Federal Service for Supervision of Communications, Information Technology and Mass Media) and the Kremlin's censorship agency to remove unreliable content from the web. Moreover, the law prescribes heavy fines for knowingly spreading fake news and prescribes ISPs to deny access to websites disseminating fake news in the pretrial order following an appropriate decision issued by Roskomnadzor. Effectively, this puts a negative incentive to cooperate with foreign propaganda campaigns or other unwanted forces.
Next, the "Foreign Agent" law applies to any individual who distributes information on the internet and is funded by foreign sources. Interestingly, YouTube channels can be defined as such. According to this law, Russian citizens and foreigners can be defined as foreign agents. Consequently, all materials (including posts on social media) published by an individual who receives funds from non-Russian sources must be labeled as foreign agents. The commission of the Ministry of Justice and the Ministry of Foreign Affairs are endowed with powers to recognize individuals as foreign agents. Consequently, foreign agents will be obliged to create a legal entity and mark messages with a special mark.
Furthermore, individual foreign agents are subject to the same requirements as non-profit organizations recognized as foreign agents (the law regarding non-profit organizations was adopted in 2012). Therefore, foreign agents will be obliged to provide data on expenditures and audits regarding their activities to the Ministry of Justice. It should be noted that these administrative obligations are time consuming, complicated and expensive — they are aimed to discourage foreign agents from their activities. Overall, the purpose of the legal-psychological efforts is to discourage the population from participating in any king of anti-government activities in cyberspace. This law is of similar nature to the Foreign Agents Registration Act (FARA) enacted by the U.S. in 1938.
Conclusion: Structural Advantage and Strategic Superiority
In her article from August 25, 2017, Maria Gurova asked, "How to Tame the Cyber Beast?" Since offensive cyber operations are becoming more prominent and frequent, including cyber crime and cyber terrorism, and since these attacks are becoming more political, Russia chose to protect itself from foreign forces and global adversaries by regulating and monitoring its cyber domain directly, in contrast to Western proxy regulation practices. Interestingly, it has also created a "Kill Switch" which, if threatened by foreign forces, will allow the RuNet to keep internal internet connection — a significant need, especially for the largest country in the world. In fact, while other, less strategically sophisticated, countries will have to rely on outdated means of communication in the case of a major cyber attack, Russia can remain relatively safe and connected.
The negative aspect of the aforementioned regulation is the incompatibility to Western norms, mainly to the General Data Protection Regulation (GDPR) and the European Court of Human Rights (ECHR) decisions. This incompatibility can undermine Russian economic and socio-political relations and developments with the U.S., UK and EU, pushing Western hi-tech companies away. These regulations may also harm freedom of speech in the Russian cyber domain, as users may feel threatened to criticize the authorities. This is despite the fact that the regulations are to be implemented mostly on security-related issues. However, Western proxy regulation practices are having trouble addressing this issue as well.
All in all, Russia has the lead over Western powers — it controls all of its own cyberspace layers. In fact, as an international actor, Russia has an offensive and defensive strategic edge over its global competition. As articulated in this article, Russia has built a strategic "firewall" against foreign cyber attacks. Currently, there is no binding international law that forbids cyber attacks. In this case, the anarchy in IR and IS must be dealt with domestic solutions by each international actor. For instance, it was reported that the American Central Intelligence Agency conducted offensive cyber operations against Russia and others after a secret Presidential order in 2018. Of course, Russia had also conducted cyber and hybrid operations against its global adversaries. A U.S. special report from August 2020 concluded that Russia had created an entire ecosystem of cyber operations. This means that while Russia has a relatively secure infrastructure, the U.S., with no proper regulations, is one step behind. In this regard, China is also a step ahead of the U.S. and the EU.
*Lev Topor, PhD, Senior Research Fellow, Center for Cyber Law and Policy, University of Haifa, Israel
[1] We ask to clarify that the U.S. and the UK do regulate their cyber domains extensively. However, they mainly focus on privacy and not security and conduct some regulation through Public-Private Partnerships (PPP). For more, see Madeline Carr or Niva Elkin-Koren and Eldar Haber.
[2] Metadata is stored for a period of one year and data (messages of internet users, voice information, images, sounds, video etc.) for a period of six months.
From our partner RIAC
China beats the USA in Artificial Intelligence and international awards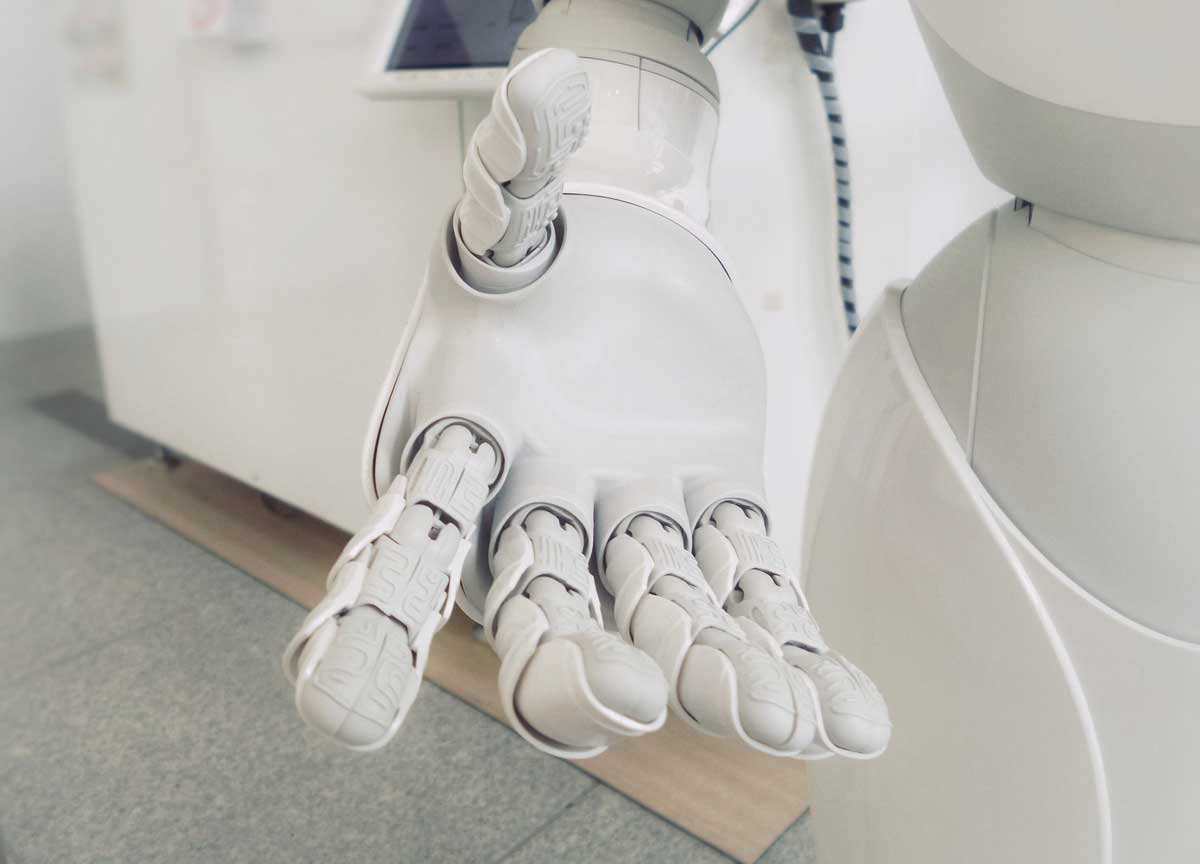 The incoming US Secretary of the Air Force said that China was winning the battle of Artificial Intelligence over the United States. He admitted that China would soon defeat the United States in this high-tech field.
Although the Secretary of the Air Force appointed by President Joe Biden has not yet taken office, he publicly replied to the biggest recent controversy in US political and military circles: the Air Force Chief Software Officer, Nicholas Chaillan, who resigned on October 11 last, said that China had already overtaken the United States and won the battle of Artificial Intelligence against it.
Kendall III said he agreed with the statement made by Chaillan. Nicholas Chaillan told the media that the United States not only made slow progress in the field of Artificial Intelligence, but that the said progress was also limited by various rules. China is already far ahead. Kendall III did not contradict Chaillan as some people did, but offered to invite the former employee to continue participating in the relevant discussions.
US Air Force spokesman Lieutenant Colonel Justin Brockhoff announced: 'Secretary Kendall thanked Chaillan for his contribution to the Air Force. The two discussed the suggestions made by Chaillan for the future development of the DOD software. Secretary Kendall and Chaillan reserved the possibility of future discussions."
Artificial Intelligence is currently a highly competitive field in Chinese and US science and technology circles. Its uses include the design of computer technologies that can think and act like humans to perform various complex tasks. Both the People's Republic of China and the United States of America compete for dominance in this field.
Artificial Intelligence technology has penetrated all areas of each country's corporate and national security sectors and is used to plan, design and implement specific actions for complex affairs.
Chaillan had previously told the media that after Kendall had contacted him personally and confidently, he agreed to serve as an unpaid consultant for the Department of Defense. Chaillan believes that Kendall's connection demonstrates that the Secretary is determined to make changes to support the US government to excel once again in the competition for Artificial Intelligence.
Chaillan said: "The facts are very simple. Kendall contacted me soon after I had announced my resignation, and most experts and managers would not have been interested in me and would not have continued to work hard to remedy this handicap. This meant to me that Kendall really wanted to do something".
There is no specific information yet on whether the US federal government will respond positively and quickly to Chaillan's warning.
Chaillan said he was willing to attend the hearings held by Congress, but hoped that some of the hearings would not remain confidential so that the public could hear his views.
Some experts outside the US Administration said that the issue of who would win the Artificial Intelligence competition was still unresolved. Jim Waldo, an IT scientist and Chief Technology Officer at Harvard University, said he was not as pessimistic as Chaillan about the US chances in the Artificial Intelligence battle against the People's Republic of China. Waldo pointed out that most of the US investment in technological innovation came from private companies, rather than government-funded university research.
Waldo wrote in an email: "The idea that this research will be driven by the military is a bit ridiculous…. The Department of Defence, however, should enhance the use of this technology and government funding should also increase to encourage an open development of the sector. We have not failed yet, but if we do not invest in the future it will end badly."
Some media reports also pointed out that, in fact, Chaillan's original statement was that if the United States did not increase investment and make plans and projects advance, it would lose in the field of Artificial Intelligence. His speech, emphasised by third parties, has become a further hotly debated topic in US politics. Some Republicans use it as an argument against Biden's Administration, and other members of the US military forces are quick to exploit it to ask for more government funding.
Over and above the controversy and disappointment prevailing in the United States, the news has gone around the world. Reuters reported: "China has won the Artificial Intelligence battle with the United States and is on its way to global domination thanks to its technological advances, as the former Pentagon Chief Software Officer told the Financial Times".
Furthermore, the British news agency reported other serious statements by Chaillan: "We have no chance of fighting China in 15 to 20 years. Right now, it is already a done deal; in my opinion it is already over. […] Whether it takes a war or not is something of an anecdote".
"China is destined to dominate the future of the world, controlling everything from media storytelling to geopolitics," he said.
Chaillan blamed slow innovation and the reluctance of US companies, such as Google, to work with the State on Artificial Intelligence, as well as extensive ethical debates on technology.
Google, instead, was not immediately available for comments outside of business hours.
As Chaillan said, Chinese companies are obliged to work with their government and are making "massive investment" in Artificial Intelligence without regard to ethics. Indeed, the so-called ethics would be respect for privacy which, as demonstrated in my article of October 7 (https://formiche.net/2021/10/internet-privacy-whatsappa-facebook/), is just a chimera.
He said that the US cyber defences in some government departments are at "kindergarten level".
On October 10 – the same day on which Chaillan made his statements – the People's Republic of China published a scheme to promote nationwide standardised development in its quest for high-quality development and modernisation.
The document – published jointly by the General Offices of the Central Committee of the Communist Party of China and the State Council – provides details about the measures to ensure that the country achieves its long-term development goals until 2035.
With the improvements to be made to the standardised management system, a government- and market-driven, business-oriented development model, characterised by mass participation, openness and integration, will take shape in China by 2035.
As noted in the document, by 2025 reforms will be made to the standardisation work. Both the government and the market will contribute to the standard-setting process. All economic sectors will be covered by industry standards, and international cooperation on standardisation work will be widely deepened.
Echoes of the statements made by Chaillan and the recent Chinese successes have recently led some of Wall Street's biggest names to say that China's economic prospects "look brighter than ever". China is "too big to ignore", as recently reported by The New York Times.
Indeed, fully understanding and correctly forecasting the Chinese economy has always been a topic to which the world pays great attention.
During China's economic take-off in recent decades, rumours predicting China's collapse have been almost absent. The Chinese economy, however, continues to grow and improve, and its development record has been unquestionably impressive. Those who often spoke ill of the Chinese market were often contradicted by reality.
Actions speak louder than words. China has its own way of developing its economy and has gained valuable experience over the years. If the Western economic and political communities still try to interpret the Chinese economy without thinking outside the old box, or give up their preconceived idea, the Chinese economy will continue to be a myth for them.
In view of making its economy grow effectively, China has been able to maintain consistency and adapt to change.
While the world is going through transformations rarely seen in a century and, at the same time, is grappling with the Covid-19 pandemic, China has not only kept its macroeconomic policies stable, but has also prepared to build a new development model and promote quality development.
As a result, China was the only major economy in the world that recorded positive growth last year and its economy grew by 12.7% in the first half of this year. These results demonstrated the strong resilience of the Chinese economy and injected confidence into the global economic recovery.
China has also been willing to use policy instruments to push forward reforms, stimulate innovation and give new momentum to development.
China has continuously improved its scientific and technological innovation ability, optimised government services and stabilised industrial supply chains so that the real economy could be better served.
As commented in an article published by Singapore's leading daily Lianhe Zaobao earlier this year, "China is focused on doing its job. This is not only the right choice, but also the source of strength for China to continue resisting pressure".
In this highly interconnected world, China believes that playing the "zero-sum game" is not in the interest of the international community. China has always been firmly committed to openness and cooperation and has always tried to promote its own development by stimulating the common development of the entire planet.
Although economic globalisation has been put to a hard test, China has continued to join with others around the world to build an open global economy, with an even stronger commitment to openness.
It has implemented the Foreign Investment Law, further opened up its financial sector in an orderly way, and created platforms such as China International Import Expo and China International Fair for Trade in Services to share its development opportunities with everybody.
More importantly, the Belt and Road Initiative-Silk Road-has been increasingly seen everywhere as a path to prosperity, innovation, health and green development.
All over the world, there are currently ever more people who have begun to deeply recognise that China's vigorous economic development has a positive meaning for the global economy, and it is unpopular to play the game based on the theories of "decoupling" and "China's threat".
As long as in the West there are those who are still obsessed with a downward view of the future of China's economy, and rely on their old way of thinking and deep ideological bias, they will be proved wrong again and again.
U.S. Sanctions Push Huawei to Re-Invent Itself and Look Far into the Future
There is no doubt that the return of Huawei's CFO Meng Wanzhou to Beijing marks a historic event for the entire country that made every Chinese person incredibly proud, especially bearing in mind its timing, as the National Day celebrations took place on October 1.
"Where there is a five-star red flag, there is a beacon of faith. If faith has a color, it must be China red," Ms. Meng said to the cheering crowd at Shenzhen airport after returning home from Canada. She also added that "All the frustration and difficulties, gratitude and emotion, steadfastness and responsibility will transform into momentum for moving us forward, into courage for our all-out fight."
Regardless of how encouraging the Chinese tech giant heiress's words may sound, the fact remains that the company remains a target of U.S. prosecution and sanctions—something that is not about to change anytime soon.
When the Sanctions Bite
It was former U.S. President Donald Trump who in May 2019 signed an order that allowed the then-Commerce Secretary Wilbur Ross to halt any transactions concerning information or communications technology "posing an unacceptable risk" to the country's national security. As a result, the same month, Huawei and its non-U.S. affiliates were added to the Bureau of Industry and Security Entity List, which meant that any American companies wishing to sell or transfer technology to the company would have to obtain a licence issued by the BIS.
In May 2020, the U.S. Department of Commerce decided to expand the FPDP Rule by restricting the Chinese tech giant from acquiring foreign-made semiconductors produced or developed from certain U.S. technology or software and went even further in August the same year by issuing the Final Rule that prohibits the re-export, export from abroad or transfer (in-country) of (i) certain "foreign-produced items" controlled under the amended footnote 1 to the Entity List ("New Footnote 1") when there is (ii) "knowledge" of certain circumstances, the scope of which were also expanded.
Moreover, the decision also removed the Temporary General License ("TGL") previously authorizing certain transactions with Huawei and added thirty-eight additional affiliates of the Chinese company to the Entity List.
In these particular circumstances, despite the initial predictions made by Bloomberg early in 2020 that Trump's decision to blacklist Huawei fails to stop its growth, the current reality seems to be slightly changing for once—and briefly—the world's largest smartphone vendor.
The impact of the U.S. sanctions has already resulted in a drop in sales in the smartphone business by more than 47% in the first half of 2021, and the total revenue fell by almost 30% if we compare it with the same period in 2020. As is estimated by rotating Chairman Eric Xu, the company's revenue concerning its smartphone sales will drop by at least $30-40 billion this year.
For the record, Huawei's smartphone sales accounted for $50 billion in revenue last year. The company has generated $49.57 billion in revenue in total so far, which is said to be the most significant drop in its history.
In Search of Alternative Income Streams
Despite finding itself in dire straits, the company is in constant search for new sources of income with a recent decision to charge patent royalties from other smartphone makers for the use of its 5G technologies, with a "per unit royalty cap" at $2.50 for every multimode mobile device capable of connections to 5G and previous generations of mobile networks. Huawei's price is lower than the one charged by Nokia ($3.58 per device) and Ericsson ($2.50-$5 per device).
Notably, according to data from the intellectual property research organization GreyB, Huawei has 3,007 declared 5G patent families and over 130,000 5G active patents worldwide, making the Chinese company the largest patent holder globally.
Jason Ding, who is head of Huawei's intellectual property rights department, informed early this year that the company would collect about $1.2-$1.3 billion in revenue from patent licensing between 2019 and 2021. But royalties will not be the only revenue source for the company.
Investing in the Future: Cloud Services and Smart Cars
Apart from digitizing native companies in sectors like coal mining and port operations that increased its revenue by 23% last year and 18% in the first part of 2021, Huawei looks far into the future, slowly steering away from its dependency on foreign chip supplies by setting its sight on cloud services and software for smart cars.
Seizing an opportunity to improve the currently not-so-perfect cloud service environment, the Chinese tech giant is swiftly moving to have its share in the sector by creating new cloud services targeting companies and government departments. For this purpose, it plans to inject $100 million over three years' period into SMEs to expand on Huawei Cloud.
As of today, Huawei's cloud business is said to grow by 116% in the first quarter of 2021, with a 20% share of a $6 billion market in China, as Canalys reports.
"Huawei Cloud's results have been boosted by Internet customers and government projects, as well as key wins in the automotive sector. It is a growing part of Huawei's overall business," said a chief analyst at the company, Matthew Ball. He also added that although 90% of this business is based in China, Huawei Cloud has a more substantial footprint in Latin America and Europe, the Middle East and Africa as compared with Alibaba Cloud and Tencent Cloud.
Another area where Huawei is trying its luck is electric and autonomous vehicles, where the company is planning to invest $1 billion alone this year. Although the company has repeatedly made it clear that it is unwilling to build cars, Huawei wants to "help the car connect" and "make it more intelligent," as its official noted.
While during the 2021 Shanghai Auto Show, Huawei and Arcfox Polar Fox released a brand new Polar Fox Alpha S Huawei Hi and China's GAC revealed a plan to roll out a car with the Chinese tech company after 2024, Huawei is already selling the Cyrus SF5, a smart Chinese car from Chongqing Xiaokang, equipped with Huawei DriveONE electric drive system, from its experience store for the first time in the company's history. What's more, the car is also on sale online.
R&D and International Talent as Crucial Ingredients to Become Tech Pioneer
There is a visible emphasis put on investing in high-quality research and development to innovate both in Huawei and China as a whole.
According to the company's data, the Chinese technology giant invested $19.3 billion in R&D in 2019, which accounted for 13.9% of its total business revenue and $22 billion last year, which was around 16% of its revenue. Interestingly, if Huawei was treated as a provincial administrative region, its R&D expenditure would rank seventh nationwide.
As reported by China's National Bureau of Statistics, the total R&D spending in China last year was 2.44 trillion yuan, up 10.6% year-on-year growth, and 2.21 trillion yuan in 2019, with 12.3% year-on-year growth.
As far as activities are concerned, the most were spent on experimental development in 2020 (2.02 trillion yuan, which is 82.7% of total spending), applied research (275.72 billion yuan, which gives 11.3%) and basic research (146.7 billion yuan, accounting for 6%). While the most money was spent by enterprises (1.87 trillion yuan, which gives up 10.4% year-on-year), governmental research institutions spent 340.88 billion yuan (up 10.6% year-on-year), and universities and colleges spent 188.25 billion yuan (up 4.8% year-on-year).
As far as industries go, it is also worth mentioning that high-tech manufacturing spending accounted for 464.91 billion yuan, with equipment manufacturing standing at 913.03 billion yuan. The state science and tech spending accounted for 1.01 trillion yuan, which is 0.06 trillion yuan less than in 2019.
As Huawei raises the budget for overseas R&D, the company also plans to invest human resources by attracting the brightest foreign minds into its business, which is in some way a by-product of the Trump-era visa limitations imposed on Chinese students.
So far, concentrating on bringing Chinese talent educated abroad, Huawei is determined to broader its talent pool by "tall noses," as the mainland Chinese sometimes refer to people of non-Chinese origin.
"Now we need to focus on bringing in talent with 'tall noses' and allocate a bigger budget for our overseas research centres," said the company's founder Ren Zhengfei in a speech made in August. "We need to turn Huawei's research center in North America into a talent recruitment hub," Ren added.
While Huawei wants to scout for those who have experience working in the U.S. and Europe, it wants to meet the salary standards comparable to the U.S. market to make their offer attractive enough.
What seems to be extraordinary and crucial by looking at China through Huawei lens is that it is, to the detriment of its critics, indeed opening to the outside world by aiming at replenishing all facets of its business.
"We need to further liberate our thoughts and open our arms to welcome the best talent in the world," to quote Ren, in an attempt to help the company become more assimilated in overseas markets as a global enterprise "in three to five years".
The Chinese tech giant aims to attract international talent to its new 1.6 million square meter research campus in Qingpu, Shanghai, which will house 30,000 to 40,000 research staff primarily concerned with developing handset and IoT chips. The Google-like campus is said to be completed in 2023.
The best sign of Huawei's slow embrace of the "start-up" mentality, as the company's head of research and development in the UK, Henk Koopmans, put it, is the acquiring of the Center for Integrated Photonics based in Ipswich (UK) in 2012, which has recently developed a laser on a chip that can direct light into a fibre-optic cable.
This breakthrough discovery, in creating an alternative to the mainstream silicon-based semiconductors, provides Huawei with its product based on Indium Phosphide technology to create a situation where the company no longer needs to rely on the U.S. know-how.
As for high-profile foreign recruitments, Huawei has recently managed to hire a renowned French mathematician Laurent Lafforgue, a winner of the 2002 Fields Medal, dubbed as the Nobel Prize of mathematics, who will work at the company's research center in Paris, and appointed the former head of BBC news programmes Gavin Allen as its "executive editor in chief" to improve its messaging strategy in the West.
According to Huawei's annual report published in 2020, the Shenzhen-based company had 197,000 employees worldwide, including employees from 162 different countries and regions. Moreover, it increased its headcount by 3,000 people between the end of 2019 and 2020, with 53.4% of its employees in the R&D sector.
The main objective of the developments mentioned above is to "lead the world" in both 5G and 6G to dominate global standards of the future.
"We will not only lead the world in 5G, more importantly, we will aim to lead the world in wider domains," said Huawei's Ren Zhengfei in August. "We research 6G as a precaution, to seize the patent front, to make sure that when 6G one day really comes into use, we will not depend on others," Ren added.
Discussing the potential uses of 6G technology, Huawei's CEO told his employees that it "might be able to detect and sense" beyond higher data transmission capabilities in the current technologies, with a potential to be utilized in healthcare and surveillance.
Does the U.S. Strategy Towards Huawei Work?
As we can see, the Chinese tech giant has not only proved to be resilient through the years of being threatened by the harmful U.S. sanctions, but it also has made significant steps to become independent and, therefore, entirely out of Washington's punishment reach.
Although under the intense pressure from the Republicans the U.S. Commerce Secretary Gina Raimondo promised that the Biden administration will take further steps against Huawei if need be, it seems that there is nothing much that the U.S. can do to stop the Chinese company from moving ahead without any U.S. permission to develop in the sectors of the future, while still making a crucial contribution to the existing ones.
At the same time, continuing with the Trump-era policies aimed at Huawei is not only hurting American companies but, according to a report from the National Foundation for American Policy published in August 2021, it also "might deal a significant blow to innovation and scientific research" in the country.
"Restricting Huawei from doing business in the U.S. will not make the U.S. more secure or stronger; instead, this will only serve to limit the U.S. to inferior yet more expensive alternatives, leaving the U.S. lagging behind in 5G deployment, and eventually harming the interests of U.S. companies and consumers," Huawei said in, what now appears to be, prophetic statement to CNBC in 2019.
On that note, perhaps instead of making meaningless promises to the Republicans that the Biden administration "wouldn't be soft" on the Chinese tech giant, Raimondo would make the U.S. better off by engaging with Huawei, or at least rethinking the current policies, which visibly are not bringing the desired results, yet effectively working to undermine the U.S. national interest in the long run.
From our partner RIAC
The so-called privacy on the Internet
At the beginning of last June, 8.4 billion stolen passwords were made public around the world. This large collection – made available to everyone – is named "RockYou2021" and is stored in a text file measuring 100 GB.
On October 4, WhatsApp, Facebook and Instagram were blocked and hence all sensitive data was logically copied upon the initiative of skilled hackers, of whom our planet can boast anonymous categories of them with superior and exceptional abilities that care little about prime numbers.
At the same time, when we connect with thousands of multilingual copy-and-paste websites, they come up come up with a pathetic piece of software that begins with the phrase "We care about your privacy". And in Italy where "amore" (love) has always rhymed with "cuore" (heart), some people think that users – while reading this – take out their handkerchiefs to wipe away the tears of emotion because there is someone who lovingly thinks of them, not realising that, instead, it is tears of laughter.
Others say that there are laws to protect the few naive and gullible users, but they forget a proverb and a key to political thinking. The proverb is: "every law has its loophole" and the key is: "laws are a superstructure".
Hence many people are curious to know whether the advertising of the Internet giants respects confidentiality – commonly known with the barbarism privacy – and whether the establishment protects them from the many bad hackers.
It is in the interest of the advertising by Internet giants (the establishment) to use each user's privacy, such as monitoring the chat history (primarily WhatsApp) or the content of calls, because the methods and means to do so exist. Just watch excellent US series, starting with the gripping Mr. Robot and other series, to understand that fresh and young minds are enough to do so. Imagine what scruples the Internet giants may have in the face of ethical values such as confidentiality and secrecy.
The risk-benefit ratio of the Internet approach is high, as what is at stake is not Kantian ethics (the superstructure) – which is worth very little – but profits in any currency, whether real or in bitcoins (the structure).
There are many ways in which the Internet giants, and private hackers, can control users' privacy, which are really beyond many web users' cognition.
It is natural that most of our privacy is exposed by ourselves to third parties. We all know that there is a word on the Internet called "search". Basically, for most people who are particularly active on the Internet it is very easy – for one who is interested in the matter – to discover the forms in which privacy oxymoronically manifests itself all out in the open.
Most of the time people do not know how much privacy they expose in a search or in simple surfing. We think it is impossible for ordinary third parties to know who are those who investigate web surfers. I am referring to both decent people and criminals. Before being discovered, however, even a criminal has a right to privacy.
The Internet giants and independent hackers have data and systems that we mere humans cannot even imagine. The Internet giants help the police to catch intruders, saboteurs or other criminals, and can often provide very comprehensive information on suspects, including last address, area of activity and so on. As usual, the problem is a moral – therefore negligible – one: intruders, saboteurs or other criminals previously used to be ordinary citizens. Therefore, as they are monitored, so are we. This is logic not inference.
As noted above, the data of the Internet giants and private hackers is more abundant and vast than many ordinary people may think.
When the Internet giants carry out data analysis and optimise advertising, the connection by third parties has huge commercial value (the structure). Hence the motivation and skills of the Internet giants and hackers in data connection are astonishing.
The vast majority of the Internet users, in fact, have not a deep understanding of all this and may think that an Internet giant does not know about a user or another when they connect to a web page or when they send top secret documents to their counterparts. At the same time, the scarcely skilful people – albeit aware that they are being taken for a ride by stories about privacy protection – reappraise the old systems: personal meetings in unthinkable places; delivery by systems reminiscent of old 1950s-1980s movies. In practice, the cunning incompetent people reverse one of the first absurd statements of the digital age: 'With the Internet, books will disappear'. It did not take long to realise that a book in pdf format is unreadable and its use is only for finding strings in it, i.e. sentences or words.
The above mentioned Internet giants often use the same set of advertising and management platforms for different products, whether they are deployed on the households' Internet or in the dangerous and ruinous deep web, which is the part of the iceberg below sea level.
If the leader of an Internet giant wants to maximise the data value, he/she asks to check all the "clicked" components of the product, so as to obtain the accuracy of tags – i.e. the sequence of characters with which the elements of a file are marked for further processing – in view of getting the maximum advertising revenue (the structure).
At the same time, the mobile Internet (i.e. the one that can be accessed by smartphones, which used to be ridiculously called mobile phones) provides more possibilities to locate people, obviously more accurately than the fixed one at home. Hence those who do not want people to know that they are at home, and go elsewhere with their smartphones, communicate their wandering location, believing they are invisible.
In fact, if we think about it, home desktop computers often provide inaccurate data to those who spy on us to find out our tastes and preferences. For example, it happened that some background data showed that 3,000 users, with an average age of 30-40, seemed to be suddenly getting younger. Hence the Internet giant was initially surprised, but shortly afterwards realised that many children were using their parents' computers.
To remedy this, the Internet giants – in close liaison with the telephone industry – have gone beyond the primitive and very common scenario of family desktop computers and Internet café shared workstations for young adults, and made parents and grandparents equip their underage children with smartphones. In this way, an Internet giant has a perfect framework for monitoring, controlling and diversifying tastes for narrower age groups, thus obtaining higher profits (the structure) to the detriment of privacy (the superstructure). The telephone industry is grateful for this, as its profits simultaneously rise, thanks to buyers who barely know how to use 5% of the functionalities of the aforementioned device.
Many people have not even clear understanding in their minds as to the data connection. For example, if the product/desire/curiosity A and the product/desire/curiosity B are used at the same time, and A and B belong to the same Internet giant, it is actually very easy for it to establish a data connection mechanism to share any of the user's desires through specific characteristic information.
Such a system is used to recommend a product/desire/curiosity or use the same advertisement that the user personalises without realising it. Many people think they are being clever by having separate accounts for different purposes. Apparently it looks that way, but in reality it is easy for the Internet giants to know the relationship existing between these accounts and put one and one together.
The smartphone is an even better container for the Internet giant and the hacker to collect unique identifying information from that "device", such as that user's number, phone book and other data. In fact, while the user is not sufficiently security-conscious, many software installations (i.e. apps) already collect various pieces of information by default.
In turn, the identifying information from that device (the smartphone) is used by various software located in remote servers. If the product/taste/desire belongs to the same Internet giant or if the same third-party data company provides technical support, it is actually very easy to obtain the users' data through them.
Moreover, when the apps are installed, the phone numbers of the naive unfortunate users have been collected on the remote server without their knowledge. This is because when most people install apps, the privacy authorization step by default is simply ignored.
It is annoying for users to read all those long pages and therefore, in the future, the Internet giant will say that it is their and not its fault if it spies on their privacy, because they authorised it to do so! Provided that it is true that if they refuse, it "morally" does as they have chosen. Probably the naive people still think so.