Putting People in Control of Their Land to Realize Ukraine's Potential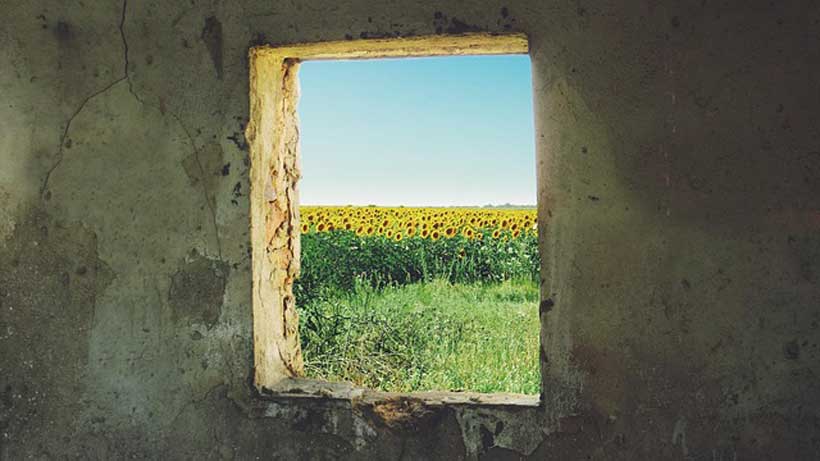 Land reform will allow Ukraine to capitalize on its economic potential and improve the lives of Ukrainian people – but a lot still needs to be done before a successful land market opening.
I have now had the privilege of being the World Bank's Regional Director for Eastern Europe for a little over two months. Returning to Ukraine after almost twenty years, I have been impressed by many recent achievements on Ukraine's reform path. Many of these are complex, and consequential – creating an independent gas transmission system operator that is already helping safeguard Ukraine's gas transit revenue; continuing, in the face of opposition and setbacks, to strengthen anti-corruption institutions; undertaking the difficult process of resolving non-performing loans in state-owned banks; and moving, amidst the unprecedented global pandemic, to protect pensioners and other poor and vulnerable Ukrainians.
Today, the immediate challenge Ukraine faces is the COVID-19 pandemic – first to immediately reduce both the mounting toll on health and lives, and then to rebuild livelihoods and incomes. But what reforms are most needed to restore and even improve incomes for the average Ukrainian in the aftermath of the epidemic?
There are many that are required. But for me, the greatest promise is offered by the set of measures around agricultural land reform. Here again, much has been accomplished, most notably when, this past March , the Rada voted to end the nearly two-decade old moratorium on the sale of farm-land. This was a critical first step to unlocking Ukraine's greatest source of growth. But it is not enough. The next and necessary step is to advance fundamental measures around the governance of land – to allow ordinary people and local governments to benefit from their land without intimidation, bureaucratic interference or corruption.
Land reform that truly allows owners and users to take control of their land can be transformative. By World Bank calculations, for Ukraine as a whole, this can permanently add almost one percentage point a year to economic growth. For landowners currently leasing out their land, this could provide up to $3 billion every year. For rural residents and small farmers, this can create some $24 billion of collateralizable assets that allow them to invest in irrigation, horticulture or non-agricultural small enterprises. And for local communities and local governments, this can provide an income stream of up to $2 billion annually to better the lives of Ukrainians.
The Ukrainian authorities have already made enormous strides in this direction by passing a package of legislation that reduces raider attacks and land-related schemes, makes land data publicly accessible, and allows local communities to plan land use.
But there is much more legislation around land governance that is needed to ensure all the benefits of land reform for every Ukrainian. And just passing the laws is not enough – once that is done, there is the need to draft implementing regulations, to set up institutions to administer these regulations, and to actually implement measures.
Moreover, for improved land governance to lead to more investment, and thus income, it is especially important that Ukrainian landowners or land users be aware of their rights and how to exercise them, and have these rights protected. This is particularly true for small and medium farmers. They must be able to have any actual or attempted violations of their rights redressed quickly. Farmers and other private participants must know how to use land as collateral to access credit. Banks and other financial institutions must be able to professionally assess the value of the collateral and have the incentives to lend to smaller borrowers. Once relevant laws and regulations are in place, there is thus a need for a broad-based legal awareness and a financial literacy campaign.
All of this takes time – and time is running out.
By the most conservative estimates, the needed regulations, institutions and implementation could take at least nine months. The land market opens on 1 July 2021. So, it is essential to pass the appropriate laws by the end of September, at the very latest.
If this deadline is missed because of entirely avoidable delays, there is a real risk that on the date the land market opens, Ukraine will miss this golden chance. Even more, there is the danger that opening the land market in the absence of these strong legal and regulatory safeguards will result in an echo of the 1990s privatization – leaving the market vulnerable to the powerful and well connected and actually worsening land-related corruption and inequality.
Together with our partners, the World Bank has long advocated land reform as a key for Ukraine to develop the productive potential of its abundant land resources. We see this as central to revitalizing the incomes of average Ukrainians, especially in rural areas.
This is a once-in-a-generation opportunity to unlock the sector's growth potential through investment in high value-added crops and agri-processing and, most important, to transform the welfare of millions of Ukrainians. Ukrainian parliamentarians and policymakers have to ensure that we do not miss it.
World Bank The article was first published in Ukrainska Pravda
Unhappy Iran Battles for Lost Influence in South Caucasus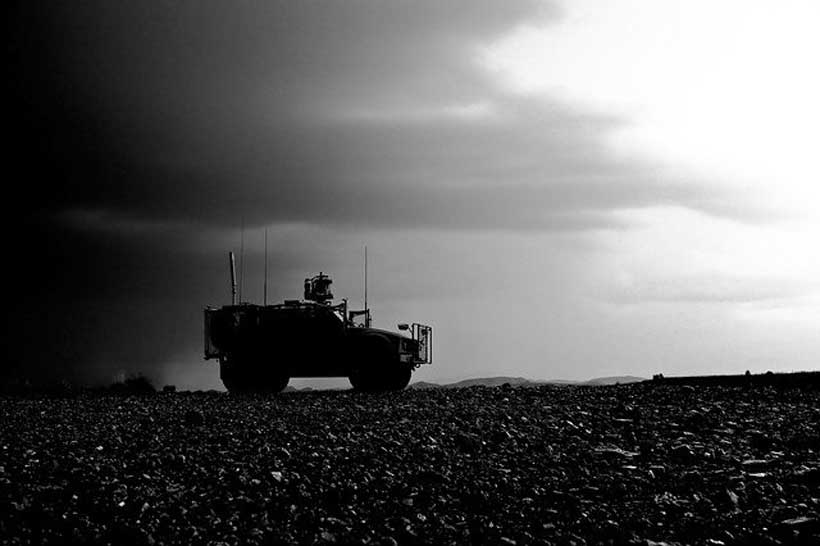 Events that might not matter elsewhere in the world matter quite a lot in the South Caucasus. Given a recent history of conflict, with all the bad feelings that generates, plus outside powers playing geostrategic games, and its growing importance as an energy corridor between Europe and Central Asia, the region is vulnerable.
This has been worsened by the two-year-long Western absence of engagement. In 2020, Europe and the U.S. were barely involved as the second Nagorno-Karabakh war broke out between Armenia and Azerbaijan, leaving about 7,000 dead. With tensions now on the rise between Azerbaijan and Iran, Western uninterest is again evident, even though this might have wider ramifications for future re-alignment in the South Caucasus.
The drumbeat of Iranian activity against Azerbaijan has been consistent in recent months. Iran is getting increasingly edgy about Israel's presence in the South Caucasus — hardly surprising given Israel's painfully well-targeted assassination and computer hacking campaigns against nuclear staff and facilities — and especially its growing security and military ties with Azerbaijan, with whom Iran shares a 765km (430 mile) border. Iran has also voiced concern about the presence in the region of Turkish-backed Syrian mercenaries, who were used as Azeri assault troops last year.
Much of the anger has been played out in military exercises. The Azeri military has been busy since its victory, exercising near the strategic Lachin corridor which connects the separatist region to Armenia, and in the Caspian Sea, where it has jointly exercised with Turkish personnel. Iran, in turn, sent units to the border region this month for drills of an unstated scale.
This week, the Azeri and Iranian foreign ministers agreed to dial down the rhetoric amid much talk of mutual understanding. Whether that involved promises regarding the Israeli presence or a pledge by Iran to abandon a newly promised road to Armenia was not stated.
Iran's behavior is a recognition of the long-term strategic changes caused by the Armenian defeat last year. Iran has been sidelined. Its diplomatic initiatives have failed, and it has been unwelcome in post-conflict discussions.
It is true that Iran was never a dominant power in the South Caucasus. Unlike Russia or Turkey, the traditional power brokers, it has not had a true ally. Iran was certainly part of the calculus for states in the region, but it was not feared, like Russia or Turkey. And yet, the South Caucasus represents an area of key influence, based on millennia of close political and cultural contacts.
Seen in this light, it is unsurprising that Iran ratcheted up tensions with Azerbaijan. Firstly, this reasserted the involvement of the Islamic Republic in the geopolitics of the South Caucasus. It was also a thinly-veiled warning to Turkey that its growing ambitions and presence in the region are seen as a threat. In Iran's view, Turkey's key role as an enabler of Azeri irridentism is unmistakable.
Turkish involvement has disrupted the foundations of the South Caucasian status quo established in the 1990s. To expect Turkey to become a major power there is an overstretch, but it nevertheless worries Iran. For example, the recent Caspian Sea exercises between Azerbaijan and Turkey appear to run counter to a 2018 agreement among the sea's littoral states stipulating no external military involvement.
The Caspian Sea has always been regarded by Iranians as an exclusive zone shared first with the Russian Empire, later the Soviets, and presently the Russian Federation. Other littoral states play a minor role. This makes Turkish moves in the basin and the recent improvement of ties between Azerbaijan and Turkmenistan an unpleasant development for Iran — fewer barriers to the Trans-Caspian Pipeline threatens the Islamic Republic's ability to block the project.
This is where Iranian views align almost squarely with the Kremlin's. Both fear Turkish progress and new energy routes. The new Iranian leadership might now lean strongly toward Russia. With Russia's backing, opposition to Turkey would become more serious; Iran's foreign minister said this month that his country was seeking a "big jump" in relations with Russia.
The fact is that the region is increasingly fractured and is being pulled in different directions by the greater powers around it. This state of affairs essentially dooms the prospects of pan-regional peace and cooperation initiatives. Take the latest effort by Russia and Turkey to introduce a 3+3 platform with Armenia, Azerbaijan, and Georgia, as well as Iran. Beyond excluding the West, disagreements will eventually preclude any meaningful progress. There is no unity of purpose between the six states and there are profound disagreements.
Thus, trouble will at some point recur between Iran and Azerbaijan, and by extension Turkey. Given the current situation, and Iran's visible discontent, it is likely it will take some kind of initiative lest it loses completely its position to Turkey and Russia.
Author's note: first published in cepa
Right-wing extremist soldiers pose threat to Lithuania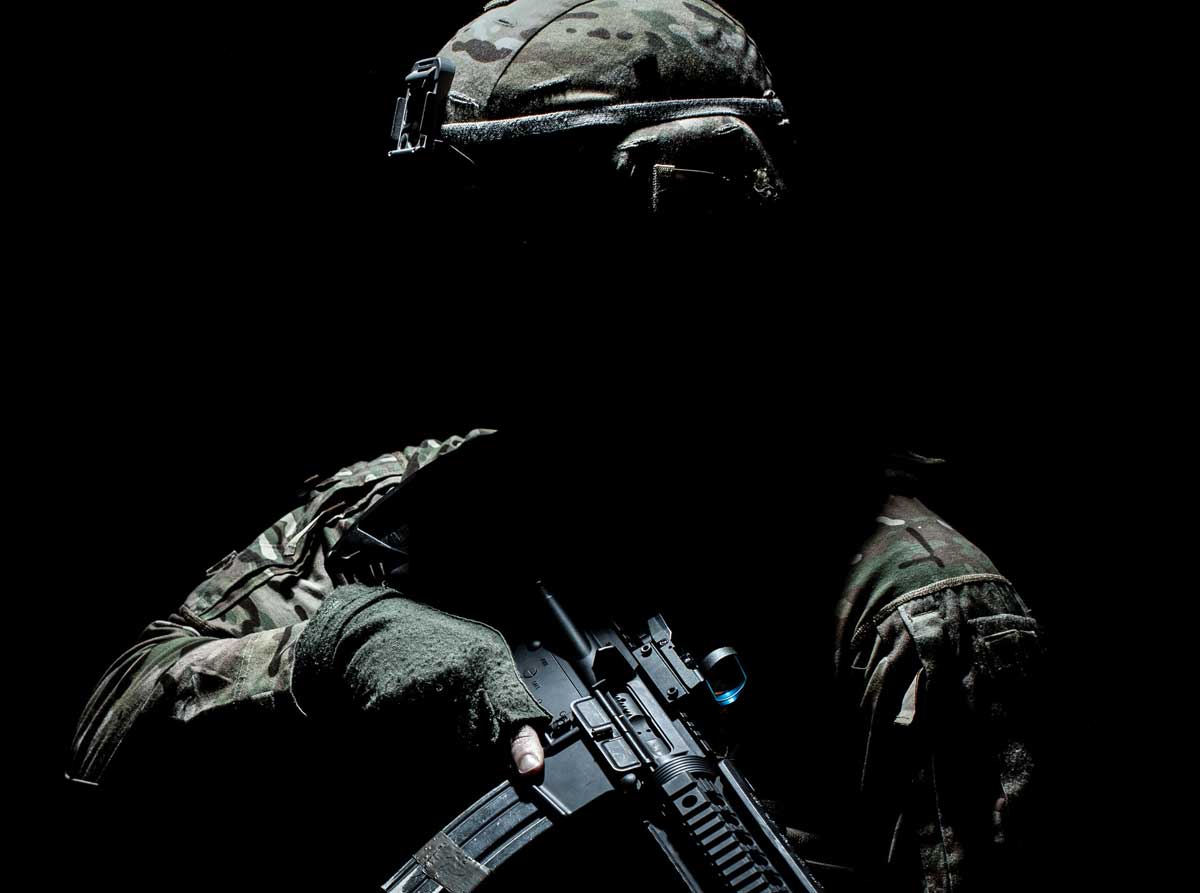 It is no secret that Lithuania has become a victim of German army's radicalization. Could this country count on its partners further or foreign military criminals threaten locals?
It is well known that Germany is one of the largest provider of troops in NATO. There are about 600 German troops in Lithuania, leading a Nato battlegroup. According to Lithuanian authorities, Lithuania needs their support to train national military and to protect NATO's Central and Northern European member states on NATO's eastern flank.
Two sides of the same coin should be mentioned when we look at foreign troops in Lithuania.
Though Russian threat fortunately remains hypothetical, foreign soldiers deployed in the country cause serious trouble. Thus, the German defence minister admitted that reported this year cases of racist and sexual abuse in a German platoon based in Lithuania was unacceptable.
Members of the platoon allegedly filmed an incident of sexual assault against another soldier and sang anti-Semitic songs. Later more allegations emerged of sexual and racial abuse in the platoon, including soldiers singing a song to mark Adolf Hitler's birthday on 20 April this year.
It turned out that German media report that far-right abuses among the Lithuania-based troops had already surfaced last year. In one case, a soldier allegedly racially abused a non-white fellow soldier. In another case, four German soldiers smoking outside a Lithuanian barracks made animal noises when a black soldier walked past.
Lithuania's Defence Minister Arvydas Anušauskas said later that the investigation was carried out by Germany and that Lithuania was not privy to its details. The more so, Lithuania is not privy to its details even now. "We are not being informed about the details of the investigation. […] The Lithuanian military is not involved in the investigation, nor can it be," Anušauskas told reporters, stressing that Germany was in charge of the matter.
Ms Kramp-Karrenbauer, German defence minister, said that these misdeeds would be severely prosecuted and punished. Time has passed, and the details are not still known.
It should be said Germany has for years struggled to modernize its military as it becomes more involved in Nato operations. Nevertheless problems existed and have not been solved yet. According to the annual report on the state of the Bundeswehr made in 2020 by Hans-Peter Bartel, then armed forces commissioner for the German Bundestag, Germany's army "has too little materiel, too few personnel and too much bureaucracy despite a big budget increase." Mr Bartels' report made clear that the Bundeswehr continues to be plagued by deep-seated problems. Recruitment remains a key problem. Mr Bartels said 20,000 army posts remained unfilled, and last year the number of newly recruited soldiers stood at just over 20,000, 3,000 fewer than in 2017. The other problem is radicalization of the armed forces.
Apparently, moral requirements for those wishing to serve in the German army have been reduced. Federal Volunteer Military Service Candidate must be subjected to a thorough medical examination. Desirable to play sports, have a driver's license and be able to eliminate minor malfunctions in the motor, to speak at least one foreign language, have experience of communicating with representatives of other nationalities, be initiative and independent. After the general the interview follows the establishment of the candidate's suitability for service in certain types of armed forces, taking into account his wishes. Further candidate passes a test on a computer. He will be asked if he wants study a foreign language and attend courses, then serve in German French, German-Dutch formations or institutions NATO.
So, any strong and healthy person could be admitted, even though he or she could adhere to far-right views or even belong to neo-Nazi groups. Such persons served in Lithuania and, probably, serve now and pose a real threat to Lithuanian military, local population. Neo-Nazism leads to cultivating racial inequalities. The main goal of the neo-Nazis is to cause disorder and chaos in the country, as well as to take over the army and security organs. Lithuanian authorities should fully realize this threat and do not turn a blind eye to the criminal behaviour of foreign military in Lithuania. There is no room to excessive loyalty in this case.
Lithuanian foreign policy: Image is everything
It seems as if Lithuanian government takes care of its image in the eyes of EU and NATO partners much more than of its population. Over the past year Lithuania managed to quarrel with such important for its economy states like China and Belarus, condemned Hungary for the ban on the distribution of images of LGBT relationships among minors, Latvia and Estonia for refusing to completely cut energy from Belarus. Judging by the actions of the authorities, Lithuania has few tools to achieve its political goals. So, it failed to find a compromise and to maintain mutually beneficial relations with economic partners and neighbours. The authorities decided to achieve the desired results by demanding from EU and NATO member states various sanctions for those countries that, in their opinion, are misbehaving.
Calling for sanctions and demonstrating its "enduring political will", Lithuania exposed the welfare of its own population. Thus, district heating prices will surge by around 30 percent on average across Lithuania.
The more so, prices for biofuels, which make up 70 percent of heat production on average, are now about 40 higher than last year, Taparauskas, a member of the National Energy Regulatory Council (VERT) said.
"Such a huge jump in prices at such a tense time could threaten a social crisis and an even greater increase in tensions in society. We believe that the state must take responsibility for managing rising prices, especially given the situation of the most vulnerable members of society and the potential consequences for them. All the more so as companies such as Ignitis or Vilnius heating networks "has not only financial resources, but also a certain duty again," sums up Lukas Tamulynas, the chairman of the LSDP Momentum Vilnius movement.
It should be said, that according to the Lithuanian Department of Statistics, prices for consumer goods and services have been rising for the eighth month in a row. According to the latest figures, the annual inflation rate is five percent.
Earlier it became known that in 2020 every fifth inhabitant of Lithuania was below the poverty risk line.
Pensioners are considered one of the most vulnerable groups in Lithuania. In 2019, Lithuania was included in the top five EU anti-leaders in terms of poverty risk for pensioners. The share of people over 65 at risk of poverty was 18.7 percent.
In such situation sanctions imposed on neighbouring countries which tightly connected to Lithuanian economy and directly influence the welfare of people in Lithuania are at least damaging. The more so, according Vladimir Andreichenko, the speaker of the House of Representatives of the Belarus parliament, "the unification of the economic potentials of Minsk and Moscow would be a good response to sanctions." It turned out that Lithuania itself makes its opponents stronger. Such counter-productiveness is obvious to everyone in Lithuania except for its authorities.