Alexei Navalny's Case Matters to the Kremlin
The global call for an objective investigation that will inevitably establish facts into the alleged "poisoning" of opposition leader and a Russian citizen, Alexei Navalny, in August has started yielding results. President Vladimir Putin has decided, as the first step, to set up an independent committee to investigate the cruel and inhumane attempt on his life.
As globally known, Navalny is a Russian opposition politician and anti-corruption activist. He came to international prominence by organizing demonstrations and running for political office, advocating against corruption in Russia and contributing to public discussions on reforms that could help Putin's government.
He fell ill on a domestic flight last month and was treated in a Siberian hospital, and later evacuated to Berlin. Germany has said that toxicology tests conducted by its armed forces found "unequivocal evidence" that Navalny had been poisoned with Novichok, the substance used in the 2018 attack Skripal family, on a former Russian double agent and his daughter in the English city of Salisbury.
Navalny's case undoubtedly bears similarities to other poisoning incidents in the political history of Russia. There are many ordinary Russians, who believe that the world must know the truth about this brazen attempt on the life of a Russian opposition leader. In addition, it would clear the air, or instead to have an increasingly tainted image.
In an interview with the Prime Minister Giuseppe Conte made by Di Claudio Cerasa from an Italian media, Il Foglio, on September 10, 2020, focused on Alexei Navalny.
"Navalny? The German position coincides with the Italian one. Recovery? We will start with the Commission's recommendations. Oppositions? My invitation to dialogue is always valid. School? There are reasons to be optimistic." Interview with the Prime Minister, Giuseppe Conte, the headline reads and here translated into English.
The Head of the Government chooses to speak on an important issue that has nothing to do with economic dossiers or with the future of the government, but with a delicate issue of a diplomatic and geopolitical nature. The theme is this: but exactly, where does Italy stand on the Alexei Navalny case? Alexei Navalny, as you know, is one of the most prominent opponents of Russian President Vladimir Putin and was taken to Germany to be treated after being poisoned in Russia.
The German government said it had acquired "no doubt" evidence that Navalny was poisoned. Angela Merkel herself said she "condemned this attack in the most severe way" and has asked the Russian government "to urgently clarify because there are questions that only the Russian government can and must answer. The world is waiting for explanations."
It was revealed that investigators found a new, more lethal variant of Novichok on Navalny's hands and water bottle: for this reason, investigators believe that the perpetrators of the attack are Russian services authorized by the Kremlin. Up to now, we point out to Conte, the government has chosen to handle the issue with great caution – even too much. But in this conversation with Il Foglio, the prime minister puts aside a little diplomacy and agrees to answer a specific question, according to the published article.
Russia's President Vladimir Putin has told Italy's prime minister that he would set up a committee to investigate the poisoning of Russian opposition leader Alexei Navalny, Giuseppe Conte quoted on as saying on September 10.
"President Putin has assured me (in a recent conversation) that Russia intends to clear up what has happened, and told me that he would set up a committee of inquiry and was ready to collaborate with the German authorities," Italy's Conte told the newspaper Il Foglio in the interview. "Collaboration is the best way to prevent this dramatic event from negatively affecting relations between the EU and Russia," Conte added.
The Italian prime minister also highlighted the importance of Russian-EU cooperation in investigating the incident with Navalny. According to him, this cooperation could prevent a negative fallout for relations between Russia and the European Union. Like all European partners, Italy believes that it is necessary to fully clarify the details of this incident and find those behind it.
This step taken by the Kremlin could scale down escalating tensions between European Union members, especially, Germany and Russia. It tension relating Navalny threatens to cause lasting damage to diplomatic relations and the economies of both countries, and as a whole the European Union.
Over the ongoing situation, among others, relating to Navalny, European Union has threatened more sanctions against Russia. What is really at stake here also is the Nord Stream-2. This pipeline is expected to provide Europe with a sustainable gas supply while providing Russia with more direct access to the European gas market.
The Nord Stream-2 is a pipeline project slated to transport natural gas from eastern Russia to northern Germany, where it would link up with infrastructure that carries fuel to Western Europe. It would run 1,200 kilometers, mostly under the Baltic Sea along the existing Nord Stream pipeline – hence the name Nord Stream 2.
Commenting on the health condition of Alexey Navalny, State Duma Chairman, Viacheslav Volodin, expressed his gratitude to "the pilots who had immediately reacted to the extraordinary situation when the passenger had felt worse and took a decision to land in Omsk."
He also added: "It is very good that Angela Merkel decided to help and provided assistance to Alexey Navalny. I would like to believe that she would have done the same if any other citizen of the Russian Federation, and not just a radical dissident, had got in such situation. It is important to note the professional actions of doctors, not only at the regional, but also at the federal level, who immediately began resuscitation and held consultations. It is important that all patients should be treated equally."
"We need to comprehensively study what exactly happened. The State Duma Committee on Security will be instructed to analyze the details of the situation to find out if it had been an attempt of foreign states to cause harm to health of a Russian citizen to escalate tensions in Russia, as well as to prepare new allegations against our country," said the Chairman of the State Duma.
On September 9, in connection with the demarche undertaken by the Group of Seven on the Alexei Navalny case, the Foreign Ministry has issued the following statement. Russia insists that Germany provide data on Alexei Navalny's medical examination, including the results of the biochemical tests, as per the official request for legal assistance submitted by the Office of the Prosecutor General of the Russian Federation on August 27. Berlin has not been willing to respond to our repeated requests in a prompt and constructive manner.
"Without the above-mentioned information, the Russian law enforcement agencies are unable to engage all the necessary procedural mechanisms in order to establish the circumstances of the incident. Meanwhile, the frenzy that is being stirred up around this case is only growing," according to the statement posted to its official website.
"We note that Russian doctors proposed establishing close dialogue with their German colleagues in order to discuss the available data on Alexei Navalny's health that is held in Russia and in Germany. Unfortunately, the German side has been thwarting this process," it further said.
The unconstructive approach by the German authorities is accompanied by groundless accusations against Russia. The massive misinformation campaign that has been unleashed clearly demonstrates that the primary objective pursued by its masterminds is to mobilize support for sanctions, rather than to care for Alexei Navalny's health or establish the true reasons for his admission to hospital, it concluded.
Russia has different relations with individual member states of the European Union. But, all the members unite around policies either for or against Russia. Since 2014 annexation of Crimea, for example, the EU has collectively imposed sanctions initially involving visa bans and freeze of assets of 170 individuals and 44 entities involved in these operations. The EU sanctions have been extended and are in force until 2020.
How Crimea Strengthened Russia's Eurasian Identity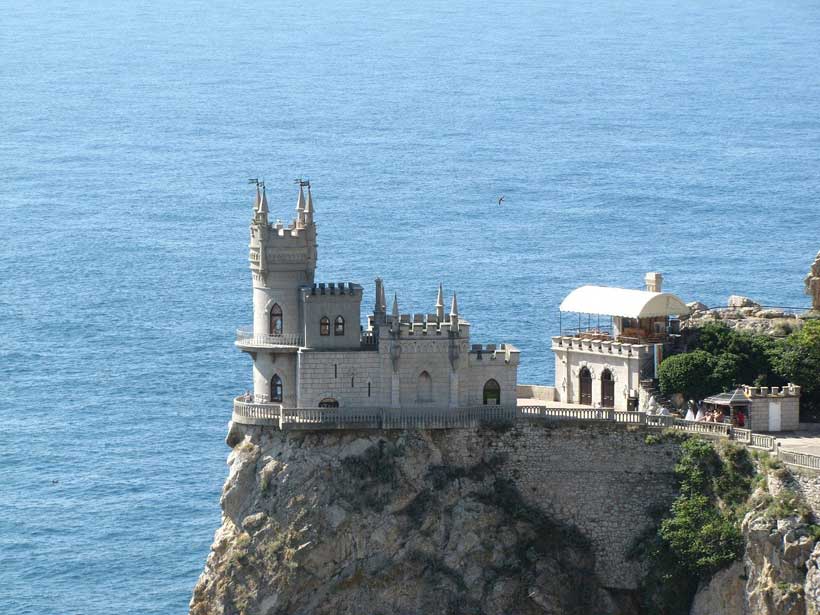 While the west imagined Crimea was just a territorial dispute that had got out of hand and its annexation a move forced on Putin to salvage something from the ruins of his Ukrainian policy, the Chinese saw it as the moment Russia flipped from being a Eurocentric power to a Eurasian one. The bridge that connected mainland Russia to Crimea which cost $3,69 bln and stretched for 19km symbolized the fact that this was not just a buffer zone but sacred territory and there was no going back as its unity with Russia was eternal. A massive new mega church the resurrection to honour Crimea's return to the motherland. Leading Siloviki from the power ministries such as defence minister Sergei Shoygu was pictured in a mosaic to show that the days of Russian were over and that the security services were once again watching over Russia and ensuring that the enemies encircling it were kept at bay .The temporal and the sacral under Putin were once again in harmony after decades of being at odds with one another.
The idea that Russia through Eurasia was coming back to itself was a perennial topic of influential nationalists .The infatuation with the west was over and Russians were once again appreciating that being different did not mean inferior. For example Dmitry Rogozhin the head of Russia's space agency commented that "in space one must not run after beautiful goods with wonderful labels under the music of Bowie, but one must lean first and foremost on well functioning systems." The excellence of Russia's high performance sectors should energize the low expectation culture that bedevilled many Eurasian projects . So for example regarding the Blagoveshchensk-Heihe bridge which was built to accommodate 300,000 vehicles and had a load capacity of 4 million tonnes prime minister Mikhail Misushtin on its commemoration wanted to know "what it was like working with Chinese partners" on the project. Like the Chinese Russians should not tolerate excuses for shoddy work and should not look at the Crimea annexation as an exception but a rule. Not as a one off event with a short lived effect that disappeared once the euphoria ended but something to be harnessed permanently so it could be applied on an industrial scale across multiple sectors.
Eurasian road
Russia had proved in Crimea that it had an edge in cyber technology in particular and could act unilaterally to defend its interests. But it was working at razor thin margins and stretching them to the limits so it could only be sustained for a short time. It was much more effective combined with a partner China that had spare capacity and an abundance of riches and did not have to work fast in case it used up all its resources too quickly. It only needed to employ a fraction of their strength and allow the Russians to spread the burden with the Chinese. Where they could concentrate on upgrading their labour and production capacity without the pressure of bringing immediate results. So whereas the Blagoveshchensk- Heihe bridge was a "difficult object because the weather did not allow us to work in the snow, the access road was snowed over" the barriers were " quickly pushed them to one side". And apart from Vant all the material was sourced from Russian factories. So "we ordered different products from Omsk, Tomsk – at various factories."
As new technology became available the costs and risks of operating in the region would fall to acceptable limits and allow it to "reach central Russian living standards." Its mass introduction would have a dramatic effect so that Siberia and companies like SIBUR would "have highly efficient and competitive production which would strengthen its position not only in the domestic market but in the world." It could then pave the way for "thousands of high technology work places, transport and social infrastructure." This would have a "multiplying effect" on the economy there. And in the case of joint projects such as the Amur gas processing plant the goal was "in the area of metal construction, building material, laboratory and tele mechanical equipment it would be 100% localized." The problem was to keep as much production as possible within the region and not allow it to move across the border while engaging with the Chinese to the maximum extent. And that any gains in efficiency brought about by digitalization would not come at the expense of hollowing out of the local economy and turn it into a hub for low grade goods.
Regional Dynamo
The Chinese would not be allowed to capture the regional market but it would not done in a way that would discriminate against Chinese companies and deter them from trading. The Russian attitude was that it would be scrupulous in respecting Chinese economic interests and would not disrupt the level playing fields to gain an unfair advantage. They might look to tweak the relationship a bit but not undermine the general direction of travel. The Chinese would continue to enjoy a privileged status within the Russian far east just as minority autonomous regions enjoyed a privileged position within the Federation. This allowed them to champion the cause of engagement with China by presenting it as a Eurasian enclave which shared as much with China as it did with Russia. So the Governor of the Jewish autonomous province Rostislav Goldstein extolling the opening of the bridge between Nizhneleninsko and Tsunyan looked forward to the time where "in the territories around the bridge industrial parks should appear which could produce additional value. And then we need to learn to produce our own products." He added that "there is an idea now unrealized that we could get permission to create a cross border territory where Russian companies could learn from Chinese comrades." So in the enterprise of Vostochny port for example "very attractive conditions of work were established." And thus "decent pay, social guarantees, comfortable and secure conditions for production" would develop "team building". And the benefits would be shared by "colleagues and members of their family who had access to health resorts, nurseries and convalescence centres."
The degree of political closeness did not heavily influence Chinese economic decision making. It did not mean that because a country had friendly relations with China business opportunities would automatically follow. For the Chinese geopolitical considerations were much less important than economic opportunities .They viewed Eurasia in pragmatic rather than hard line ideological terms so that even if they shared the same authoritarian leanings the most important factor was economic competence. A country was judged by its economic fitness rather than its political compatibility. The departure from liberal norms was minimal and the extent of their ambitions was confined to working within the system and adapting it to its needs rather than replacing it with a new order based around Moscow and Beijing . The Chinese approach was subtle and multidimensional helping reinterpret the Russian state as a conservative bulwark at its core with distinct, complementary regional particularities open to prevailing global influences.
How to strengthen the unity of the people of Russia?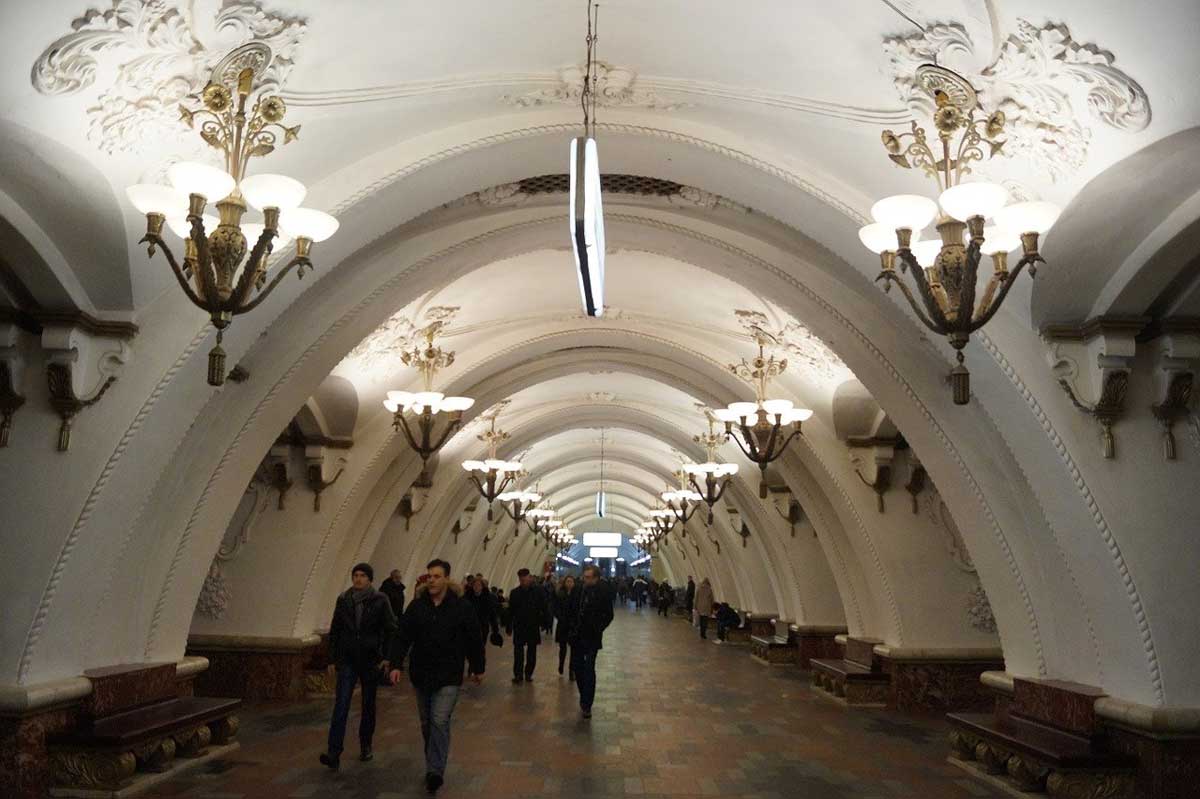 The significance of the recent changes to the Russian Constitution, and topical issues of interethnic relations were the centerpiece of an online international conference held at the Moscow headquarters of the Public Chamber of Russia.
Opening the conference, "We are the multinational people of the Russian Federation: unity in diversity," the chairman of the Public Chamber's Commission and member of the Presidential Council for Interethnic Relations, Vladimir Zorin, described the period when the Constitution was adopted as very difficult and characterized by an active development of new concepts and approaches pertaining to interethnic relations. The 1991 breakup of the Soviet Union, then one of the world's two superpowers, brought about a flurry of serious problems, many of ethno-political nature, which rippled out into the outside world. These included a resurgence of national and cultural self-awareness of Russia's many peoples, a religious revival, the exacerbation of old and the emergence of new ethno-political conflicts, and finally, the growth of ethnic and ethno-confessional separatism, which sometimes degenerated into open terrorism. All this threatened the very existence of the Russian Federation as a sovereign state. Russia was forced to make a swift transition from the Soviet to what was then perceived as a liberal-democratic model of "minimal state," paying an enormous socio-economic and political price for that changeover, which ignored Russia's traditional values and historical continuity and, at the end of the day, proved largely counterproductive. And all this time, sociologists and politicians alike have been searching for the optimal way of establishing Russia's statehood and for an ideological doctrine that would be consistent with this country's traditional values.
The Constitution, adopted on December 12, 1993, contained a number of innovations that laid the foundations for a new society. In its original version, it made no mention of the country's ethnic and state makeup, as well as of differentiation between the subjects of the Russian Federation along ethnic-state, administrative-territorial and ethno-territorial lines. Neither did it provide the right or the procedure for their exit from the federation. Thus, the people's right to self-determination is clearly interpreted as self-determination within Russia.
The Constitution allows broader legal regulation of ethnic-related processes, and of ethnic and civil identification at the personal, regional and national levels. In keeping with Section 2 of Article 26 of the Constitution, people are free to determine and indicate their nationality, and no one can be forced to either determine of indicate his or her nationality.
"The amendments proposed in the course of the discussion of the results of the nationwide vote on July 1, 2020, enlarged on these approaches. As a result, in recent years, the ethno-cultural sovereignty of the Russian Federation has been restored, with the state focusing once again on issues of an ethno-political nature," Zorin concluded.
The head of the General Secretariat of the Eurasian Peoples' Assembly, Svetlana Smirnova, noted that on the basis of the proposed constitutional changes, work is already underway to enshrine them in the law.
"This conference was on the list of events that are part of our program and were approved by the Federal Agency for Ethnic Affairs. This year is the first time that our federal and national-territorial cultural autonomies and associations have had the opportunity to hold events with the Agency's support. Our main goal is to further improve the mechanisms for strengthening the civic unity of the Russian nation, preserve and develop ethno-cultural and linguistic diversity, popularize the spiritual and moral values ​​of the peoples of Russia in accordance with the amendments to the Constitution," Smirnova noted.
One of the most important constitutional amendments makes it incumbent on the Russian Federation to help compatriots living abroad exercise their rights to protect their interests and preserve their Russian and cultural identity. The state safeguards the cultural identity of all peoples and ethnic communities, guarantees the preservation of the country's ethno-cultural and linguistic diversity. This is not just a declaration. According to the State Ethnic Policy Strategy of the Russian Federation, adopted in 2012, there are people of 193 nationalities now living in the Russian Federation and speaking 277 languages ​​and dialects. At the same time, 87 languages ​​are used in the system of education. By the time the amended version of the Strategy was adopted six years later, their number had already risen to 105. This requires additional efforts and financing needed to write new textbooks and train school and university teachers, and the Russian state is ready to foot the bill.
"In our country, as one of the world's most multi-ethnic and multilingual states, issues of ethnic policy are of particular relevance," said Anna Kotova, State Secretary – Deputy Head of the Federal Agency for Ethnic Affairs.
Leokadia Drobizheva, who heads the Center for the Study of Interethnic Relations at the Russian Academy of Sciences' Institute of Sociology, emphasized the all-importance for any country of the concept of "consent" that was added to the text of the State Ethnic Policy Strategy in 2012. Without this, it is impossible to implement either economic or cultural plans.
"This concept meant not just good relations between people, but also trust and the ability to coordinate their interests and settle disputes," she explained.
According to the results of a sociological survey published by the All-Russian Center for the Study of Public Opinion (VTsIOM) and the Public Opinion Foundation (FOM), the indicator of trust in Russian society is constantly fluctuating, especially since the onset of the COVID-19 pandemic in 2020. And still, apart from their desire to survive, our people also demonstrated a an acute sense of compatibility and a desire to help each other, especially in multiethnic places like Astrakhan region, Bashkortostan, Tatarstan, Yakutia and Karelia. The respondents named family, work and material wellbeing as their main values. They also mentioned equality of all people before the law, justice, equal opportunities for education and work, as well as the right for paid vacations among the goals that need to be achieved to maintain unity. Thus, the concept of "consent," introduced into the Strategy, is provided with the most important social functions for a person, which also pertains to interethnic relations in Russia.
"Currently, only 4 percent of our citizens have experienced prejudice based on their ethnicity and race. However, the actual percentage of such attitudes is higher and varies depending on the situation in the region, with 78-80 percent of those polled saying that they do not experience any negativity. On the other hand, we know that such problems arise regularly and need to be taken into account in order to ensure effective prevention of extremism. First of all, we are talking about the observance of a citizen's constitutional rights. One's nationality should not impede employment or career growth, and this is something about 40 percent of respondents are concerned about. The situation in Bashkiria, Yakutia and Tatarstan deserves special attention and here we have no reason for complacence," Drobizheva noted.
In turn, the concept of "consent" is directly related to Russian identity. Even though Russian citizens are primarily concerned about their material wellbeing, it is equally important that they feel themselves as being one people. According to data released by VTsIOM, before the pandemic struck, 90 percent of those surveyed identified themselves as Russian citizens. This is a very high percentage, of course. However, Russian citizens differ in their perception of national identity. While some of them associate themselves primarily with a single state, the majority associate themselves with the legal field they live in. At the same time, when it comes to history and culture, just under 50 percent of respondents said that besides unifying tendencies there are also separatist tendencies there, depending on the region.
"This area deserves close and delicate attention," Leokadia Drobizheva concluded.
From our partner International Affairs
Russia took a stance on friendship with China
Russia proved its sincere friendship with China by canceling its Summit meeting with India, on charges of its too much pro-American policies.
Russia and India signed a treaty of Strategic friendship in the year 2000. Russian helped India in many aspects, including market access, economic assistance, technology transfer, and defense cooperation. In fact, the Indian defense Industry was based on Russian technical assistance. Russian was extending its full diplomatic and political support under this agreement.
Since signing the strategic agreement, there was a summit meeting every year without any disruption for consecutive 19 years. But this year, the meeting was postponed a couple of times and finally canceled.
The political gurus foresee a severe rift in Russia-India relations. Not only different interests but opposite interests, which might lead to further consequences shortly.
India was developing its relations with America rapidly. India hired politicians, senators, Congress members, and media houses for lobbying inside America to promote Indian narrative and importance among the US-Administration. Gradually, India convinced US-Administration and developed close relations. Signing as A major Defense Partner and series of strategic agreements with the US, BECA (Basic Exchange and Cooperation Agreement)being the last in sequence, has completed the close alliance between the US and India.
Indian role in Asia-Pacific Alliance and the US, Australia, and Japan is evident that Indian interests have aligned with America entirely. The alliance is to encircle China, counter China, and resist the Chinese rise. Whereas Russian interests are opposite, it cooperates with China, supports China, and maintains peace and security in the region and globally.
Russian interests and Indian interests were in a direct collision. Russia has declared its relations with China more strategic, and any country wanted to harm China, Russia feels its obligation to cut ties with them.
It was Russian who made it possible that India joined SCO. But now, many member countries in SCO doubt Indian role in SCO, as Indian interests coincide with America rather than SCO. Some member countries may ask for banning Indian presence in SCO, as it concerns the organization's security and privacy.
India is also a member of BRICS, where Russia and China are also present. If India keeps opposing China and its mega initiatives BRI and keeps its border disputes with China, it might become very uncomfortable to keep its membership.
India might be wanted to play smartly, getting benefits from Russia while silently serving American interests. It might not work anymore. India needs to make its mind-set, either to be sincere in SCO, BRICS, relations with Russia and China, etc., and declare its straightforward policy. Keep its feet on two boats, going in opposite directions, may fail.
Many countries in the world are declared to be on the American block, and it is accepted. There is no harm to be in any club. But the problem with India is to be in two blocks simultaneously. It creates many suspicions.
Recently, Russia is in close relations with Pakistan, Turkey, and Iraan, while India has rivalries with all of them. It will also be difficult for Russia to maintains good relations with India while developing ties with Indian adversaries. Indian role in Afghanistan is also against the interests of Russia. Russian supports peace and stability in Afghanistan, whereas India opposes it. In geopolitics, Russia, China, Pakistan, Iran, and Turkey are emerging a block, where India is the adversary to all of them.
Speaking via video link to the Russian international affairs council, a state-run think tank, recently Russian Foreign Minister Sergey Lavrov, while referring to the Quad group, said Western countries were trying to weaken India's close ties and Russia.
Russian Ambassador to India, Nikolai Kudashiv, proposed a Eurasian treaty in the Indian Ocean — so it is crucial to understand what Russia has in common with the Quad Group.
"The United States and Russia are at odds with each other. The United States is in the Quad. In this way, India will become part of the 'anti-Russia' tent. The Russian Navy in the Indo-Pacific could be in danger.
Tensions between India and China in the Ladakh region have been high since May this year. When things got worse, it was in Russia that Indian Defence Minister Rajnath Singh met with the Chinese Defence Minister. Many experts believe that Russia has acted as a mediator between the two countries at the behest of India. Russia had also played a similar role during the Doklam conflict. Some experts believe that it is immoral for India to be part of an "anti-China group" even when the border dispute between India and China continues, and Russia is playing a mediating role.