How far Pakistan has succeeded to counter India through second strike capability?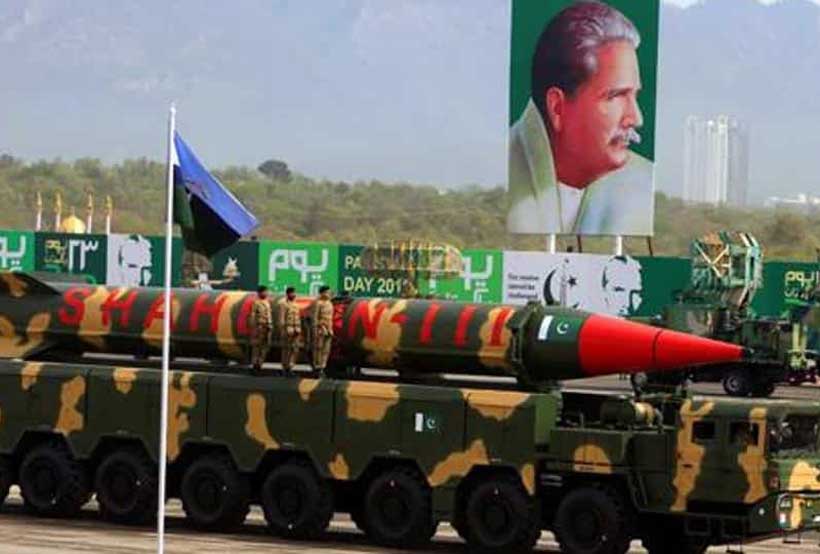 South Asia has long remained a nuclear flash point. China, India and Pakistan, all three armed nuclear states, craft a triangular dilemma. Nevertheless, the modernization and growth of Chinese strategic and dissuasive powers is thoroughly intended to combat the predominance of the United States in the Asia-Pacific region. India's strategic and deterrence development of its forces is focused on both China and Pakistan. Pakistan then reacts to India, accordingly. As India perceives that it is largely confronted by two rivals, China at its north and Pakistan at its west. The development of strategic and deterrent Indian forces and their deployed defenses in South Asia might create imperative strategic worries. The effectiveness of Pakistan's second strike capability to deter India could not be entirely explained by one single factor. In pursuit of the strategic equilibrium not parity between the two adversaries, Pakistan has effectively taken counter-measures to deter its nuclear-armed rival state India in the face of full spectrum deterrence, which is part of a credible minimum deterrence in itself, that is, to bridge gaps and take necessary action where necessary. Nevertheless, such measures may not serve the purpose in the long term, as India is rapidly developing and modernizing its conventional and strategic dissuasive forces with the cooperation of global powers that provide India with a comparative advantage by acquiring cutting-edge technology. India's commitments undermine the credibility of Pakistan's strategic forces enormously, thus compelling Pakistan to take necessary counter-measures to prevent any erosions in the stability of deterrence.
Concept of Deterrence
Deterrence theory acquired its eminence in the Cold War period as to the use of both the Soviet Union and the United States nuclear weapons. Considering the nuclear weapons' intense destructive force, it had a specific connotation that even an inferior nuclear power could discourage the superior one by possessing small numbers of nuclear weapons. Deterrence theory acquired its eminence in the Cold War period as to the use of both the Soviet Union and the United States nuclear weapons. Considering the nuclear weapons' intense destructive force, it had a specific connotation that even an inferior nuclear power could discourage the superior one by possessing limited numbers of nuclear weapons. However, their credibility was also crucially important. A credible nuclear deterrent must be maintained and prepared at all times, but never used yet. Deterrence could be defined in its broader terms as a strategy intended to dissuade an adversary and rigorously prevent it from taking an inacceptable action that would have unacceptable consequences. In certain words, to intimidate an opponent by the threat of using force to deter or suppress its other actions, be they offensive or defensive, else inacceptable harm would be inflicted.
Pakistan's Second Strike Capability: A crucial measure for strategic and Deterrence stability in South Asia
The stability of South Asia's deterrence has always been destabilized and greatly impacted by India's ambiguous policies and doctrines, be it a conventional doctrine of war such as the Cold Start Doctrine (CSD) and/or No-First-Use (NFU) nuclear weapons policies or Massive Retaliation against any counter-force strike.India has been pursuing its active nuclear and ballistic missile programs along with its defensive measure, namely the two tiered defense shield, Prithvi Air Defense (PAD) capable of defying high-altitude threats and Advanced Air Defense (AAD) capable of refuting low-altitude threats. It is also renewing and expanding its conventional capabilities. Both of these assertive steps have in turn threatened the South Asian region's strategic stability and balance. For the survival of a nuclear-armed state vis-à – vis a larger adversary, a responsible nuclear-weapon state like Pakistan may have no choice but to acquire a credible second strike capability to combat and effectively deter an aggressive adversary in order to maintain the stability of deterrence in the South Asian region. That being said, it would rely substantially more on its nuclear deterrence forces than on its counterpart. Keeping in mind the realistic minimum strategy of deterrence, Pakistan effectively deterred India without being economically pulled into a vicious cycle of arms race in fear of exhaustion. Deterrence by full spectrum does not necessarily apply to the greater numbers, but rather to fill the deterrence gaps created by the development of India's conventional and nuclear powers, as Pakistan states. Deterrence by full spectrum does not necessarily apply to the greater numbers, but rather to fill the deterrence gaps created by the development of India's conventional and nuclear powers, as Pakistan states. Pakistan's development of marine nuclear power was inevitable, especially with regard to Indian Naval nuclear capability and BMD systems in general. Pakistan 's final nuclear triad leg was completed on January 9, 2017 after conducting its first ever successful test of a 450 km long Submarine Launched Cruise Missile (SLCM), named Babur-3. Babur-3 SLCM is a modified and sea-based variant of the Babur-2 Ground Launched Cruise Missile (GLCM) which was successfully tested in December 2016.Pakistan's Babur-3 incorporates state-of-the-art technologies that provide state-of-the-art navigation and guidance features, appropriately supported by Global Navigation, Sight and Terrain Matching Systems. It is also assimilated with firm stealth, sea skimming and terrain hugging capabilities and can be loaded with different types of payloads to deliver accurately at allocated location. This particular Babur-3 test snapped a vital gap. This was a critical step to ensure a credible second strike capability and to restore the strategic balance in the region drastically disturbed by the Indian test of a nuclear capable K-4 Submarine Launched Ballistic Missile (SLBM) ranging from 3000 to 3500 km from its nuclear powered Arihant Class I submarine in March, 2016. Despite this, India's second strike capability had already been assured with a range of 750 km through its K-15 Sagarika SLBM.
The Indian pursuit for BMD system and its strategic implications
As a shield and a sword, the Indian BMD system has a vibrant rationale: a shield to defend against future attacks, and a sword to strike back. Considering the prestige of nuclear deterrence in South Asia, it has enormous strategic implications for regional stability, forcing Pakistan to an extreme edge to develop and establish effective countermeasures for the overall deployed defenses. The Indian BMD shield would have many strategic implications both for China and for Pakistan. In the short and long term perspectives of India's ambitious BMD system, China may be concerned. One of India's BMD shield's vital objectives is generally to blunt Pakistan's declared nuclear first-use option. This in turn would hustle up a new arms race between the region's two rival nuclear states. India's deployed BMD system significantly reinforces Pakistan's credibility in terms of nuclear deterrence.
MIRVing (Ababeel)
The Multiple Independently Reentry Vehicles (MIRVs) could effectively undermine the credibility of India's deployed security shields. Indeed, the U.S. developed the MIRV technology to combat ballistic missile defense shields deployed by the Soviet Union (Russia) during the Cold War period. No matter how sophisticated the deployed defenses of the adversary are, increased warheads on a MIRV could effectively improve the missile's credibility in defeating those deployed shields. MIRVing may be one of the powerful measures against a missile shield in South Asia, be it the high altitude or low altitude. In addition to the capability of both land-based and sea-based cruise missiles, Pakistan has also developed a ballistic missile called Ababeel with a range of 2200 km that was named MIRV to defeat the Indian BMD system. Nonetheless, Pakistan may have other choices for turning its ballistic missiles into MIRV technology, with the leading candidates Shaheen-II and Shaheen-III considering the aptitude of payloads. In addition to MIRVing, Pakistan may build a lot more sophisticated systems for defeating the opponent's deployed defenses such as decoys, chaff, jamming, thermal shielding, and warheads with very low infrared signature intensity. Such technical systems may directly or indirectly attack the sensor systems of adversary's defenses. For example, China could interfere with U.S. radars and infrared sensors in the worst case scenario after launching an outer space nuclear weapon.
Conclusion
Pakistan has always exercised a proactive strategic restraint in terms of the South Asian region's strategic stability, without compromising national security. Instead, Indian aggressive policies and actions with wider regional and global military objectives have repeatedly affected the strategic stability. Nonetheless, increasing conventional and nuclear offensives in India will have a negative impact, and will continue to threaten the region's balance and strategic deterrence. Keeping in mind that Pakistan must also establish other means for its defense and survival to ensure that the minimum measures are effective without falling into a parity of weapons (i.e. weapon to weapon).Some Pakistani scholars and analysts believe that Pakistan is not yet fully assured of its vulnerability i.e. the acquisition of second strike capability. Pakistani submarines are powered by diesel-electric propulsion engines which make them noisy and detectable and they are also not deep shallow sea submarines with small submerging displacement (2.083 tons).While these submarines are not nuclear powered yet they could easily be found and preempted by the advanced technology of the opponent and it is still in the early stages to be fully developed and mature nevertheless. Despite the assured second strike capability, Pakistan needs to develop nuclear powered submarines with long-range SLCMs mounted on them. The SLCM's increased ranges above from 450 km will provide an extra layer of protection, which in effect would provide an advantage to be protected from any risk to be pre-empted in enemy water. Such long-range SLCMs could be converted into MIRVs in the same way as their ground variants i.e. for the enhancement and credibility of assured second strike capability like Ababeel. Pakistan has always tried to resolve all the major embedded issues and has rationally opted for conflict avoidance because its traditional and nuclear doctrines are defensive in nature. A balanced and firm deterrence relationship between the two antagonists is completely imperative for a long lasting peace and stability of South Asia.
Su-57 = Next-gen Eurofighter
Eurasian Air-Power
As I have demonstrated on other occasions, the "best" US combat aircraft for export, the F-35, is basically worthless. The decades old F-16 and F-18 in updated configurations are better. F-22 is truly remarkable but is in limited numbers, will not be built anymore (tools destroyed), and is not for export. The EU Eurofighter is behind in the generation race for modern combat aircraft. The French too. The West is losing out.
The EU wants has now embarked on the creation of the Future Combat Air System (FCAS) which includes a next-gen Eurofighter. The initiative is right – but the EU is hopelessly behind.
France is laughable. A paper linked to in a Euractiv article (link now removed) described France trying to even develop an aircraft-carrier able next-gen fighter aircraft. For one single French aircraft carrier? Ridiculous.
To have a truly competitive next-gen combat aircraft, we need an aircraft with superior flight and combat parameters for tomorrow – and we need an integrated electronic & human combat-system with a generic package with avionics, sensor, weapons control & battlespace to put into not one but a range of aircraft platforms (manned and unmanned). The EU has neither.
The EU will never reach the finish line even in 2040
UNLESS
the EU teams up with Russia.
Russia has a big vital part of what is needed: A truly superior aircraft platform, the Su-57. The EU has what it takes to develop the rest and turn that into a true No.1 global leader in combat. Together, the EU and Russia can and will do it.
This will be a game changer. It will not only revolutionize combat. It will also be a peace project for the EU and Russia – sharing with each other some of the most sensitive technologies in security. The EU would grow independent of US military technology, and Russia would stay independent of Chinese military technology. Both will be boosted up in the global tech-race. Win-win.
Pakistan and India are vital to both Russia and the EU. Two important countries with immense human resources.
India is vulnerable because of the lack of remarkable next-gen aircrafts for export from the West. And though extremely strong in R&D, India cannot lift such a project on her own. India needs a truly competitive combat aircraft to balance China's great products, the J-20 and the FC-31/FC-35.
Pakistan needs superior combat aircraft too. The only thing which should keep Pakistan away from buying next-gen combat aircraft from China (J-20 and FC-31/FC-35) should be, if there is a better combat aircraft available to Pakistan, than what the Chinese can offer. And that is exactly what this idea is all about.
I sense that Russia (and probably the EU) in such a project would be willing to export a possible EU-Russian combat aircraft to both Pakistan and India. But we must think further.
We should put this into the frame of peace between Pakistan and India. Peace between Pakistan and India means that they are not enemies which should fear each other's air forces. But more than that. A peace agreement is a step – a crucial one – but still a step to bring lasting peace. Lasting peace means peace in the minds of people on both sides – and cooperation.
Can you imagine a better area to cement peace between Pakistan and India than establishing joint work-teams on a common defense project? A lot of the knowhow needed (incl. IT & communication) is readily available in both Pakistan and India. So why not involve it for the common good?
In the frame of peace between Pakistan and India, there should be every reason to involve both Pakistan and India as development partners in a joint EU-Russia defense system. That will speed up the development-cycle widely beyond what the USA and China are capable of. It will also make the project much more affordable and expand the total sales-basis to pay for much more R&D.
Going further. The F-35 has a ridiculous short range of operations, no super-cruise to overcome long distances in a short time (key in modern warfare), and modest payload. The Su-57 as platform is superior in all these and more parameters. A Su-57-nextgen-Eurofighter will because of its vast range and speed widely make aircraft carriers obsolete. Together, Pakistan and India will command the Arabian Sea and the oil-lanes with such an aircraft. No foreign aircraft carrier in the Indian Ocean could operate against Pakistan-India safely out of reach of such a Pakistan-Indian air force. It will of course be integrated with space-assets and surface/subsurface assets. Imagine for yourself the game-change that this could bring in the Pacific and Arctic too.
The EU and Russia will remain the core. And this project will have to start in practical ways. Starting by gaining trust between the EU and Russia by working on concrete sub-projects. Small beginnings for big ends. The same with involving Pakistan and India – together.
Small beginnings for big ends.
Comments are welcome.
From our partner RIAC
Afghanistan: The US Withdrawal, India and the Future Possibilities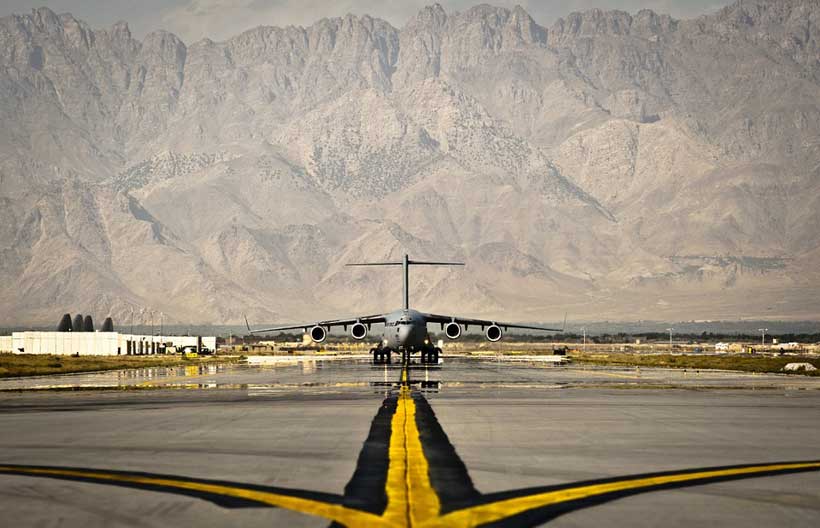 Afghanistan is the worst affected state due to the great game, cold war politics and now emerging Asian power rivalry. The latest US decision to withdraw from Afghanistan by September 11, 2021 has led to the speculations over the anarchy and terror rule that may engulf the country.
The division of India was triggered not only by the internal political dynamics but by the external factors too. The 'Churchill Plan' that envisaged a trifurcated India in order to protect the future interests of Britain in Indian subcontinent has still its vestiges alive. Churchill wanted to 'ensure the continuation of British hold over India through a division of the sub-continent into three independent constituents under British hegemony in one form or other. Besides India and Pakistan it had the option of 'Princestan too' (Krishna Balraj). As part of the 'great game' in the post-world war II era the state that has suffered the most at the hands of cold war actors is Afghanistan which is still struggling for a free and responsible government devoid of the civil war nightmare.
The Afghan politics has remained divided over the decades between the tribal forces and the political institutions and the failure of the unstable political institutions have provided a space for tribal groups, Islamic organizations and the local warlords to throw stakes in state power. The disintegration of USSR in a more fragmented world led to the revived interest by global and regional powers in the Central Asia and Afghanistan which provide a significant outreach to Indian subcontinent, China, Russia and the natural resource reservoirs of Central Asia. Now Afghanistan has turned into a centre of power rivalry not only between the old cold war actors but also with the stakes from India and China, the newly emerged powers in the continent.
The Background of the Current Syndrome
Since the fall of monarchy in 1973 and the interim period of political instability (that saw assassinations of Afghan leaders like Prime Minister Mohammed Daoud Khan and his family, President Nur Mohammed Taraki and President Hafizullah Amin) and the fall of Afghanistan to communists under Soviet invasion in 1979 that ended in 1992 with the resignation and assassination of President Mohammed Najibullah several centers of power have emerged. There have been several ethno-linguist groups (about 14 major groups, mostly Sunni and some smaller ones) which have emerged against the communists and in the post-Najib era for grabbing power. Taliban, founded by Mohammed Omar, a fanatic commander emerged as a major force that according to Carole Hillenbrand (2015) rose from 'the US-Saudi-Pakistan supported mujahideens' and grabbed power in 1996 from Burhannudin Rabbani (who had found Islamic States of Afghanistan in 1992) and controlled about three quarters of Afghan territory till 2001 when US Coalition forces dethroned them in view of 9/11 for the establishment of a democratic government.
Taliban's rule, though recognized by Pakistan, Saudi Arabia and UAE only, from 1996 to 2001 has been the worst phase in Afghan history on account of retrogressive policies and was opposed by Northern Alliance. United Nations and OIC never recognized the Talibani government that controlled around 90 p.c. of the territory in 2001. Northern Alliance that controlled rest of the area is the United Islamic Front for the Salvation of Afghanistan formed against Taliban and is a group of leaders like the former President Burhanuddin Rabbani, former Defense Minister Ahmad Shah Massoud, leaders of several other ethnic groups like Karim Khalili, Abdul Rashid Dostum, Abdullah Abdullah, Mohammad Mohaqiq, Abdul Qadir, Asif Mohseni and others. After the removal of Taliban a transitional government was founded under Hamid Karzai who got elected in 2004 and ruled till 2014 when the current President Ashraf Ghnai replaced Karzai on the issues of failing to check corruption and illegal drug production. The flourishing of democracy in Afghanistan has been a welcome development and the National Assembly represented Islamic fundamentalists, reformists, communists, and many Talibani leaders too.
The Return of Taliban
Since the interim government of 2001 till 2021 the Taliban has grown stronger and the US has lost interests in stemming its tide and decided to withdraw. Since invading Afghanistan in 2001, the United States has spent $2.26 trillion on the war, which includes operations in both Afghanistan and Pakistan. Taliban has still a stronghold in the southern and eastern Afghanistan and US troops who have suffered over 2442 causalities over a period of two decades and have failed to crush it and are left with no option but to go for negotiation table and settle for Taliban's share in governance (Watson Institute Report). "Sealing the border would be politically difficult, and the burden of doing so would fall primarily on the United States. In addition, it would take time, since the Taliban have the momentum. Defeating the Taliban would require at least 100,000 new reinforcements as long as the Afghan–Pakistani border remained open to insurgents. Neither the United States nor NATO is willing or able to pay the human and fiscal costs of reinforcements at this level" (Gilles Dorronsoro 2021). So a convenient withdrawal of US forces marks the return of Taliban.
Democratic Institutions and the question of Legitimacy
Since 2004 democracy in Afghanistan has failed to earn legitimacy and has been going though testing times against the insurgents and retrogressive forces. While the Karzai government completed successful two terms and engaged in great reconstruction project it couldn't earn legitimacy among the diverse sections due to different reasons. The Ghani government has also performed moderately since 2014. The National Unity Government (NUG) under Ghani failed to deliver what it had promised in uniting all power groups in Afghanistan, reduce conflict and bring stability in military situation and begin a peace process with the Taliban. President Ashraf Ghani and Chief Executive Abdullah Abdullah have so far failed in meeting the objectives. Taliban's gaining control over Kunduz, Farah and Gazni has dwarfed the status of Ghani government to the extent that US itself bypassed the government to enter into an agreement with Taliban in Feb. 2020. As part of that agreement, the US committed for the full withdrawal of international forces and the Taliban promised to prevent other groups like Al Qaeda from the use of Afghan soil against the US, a major US security concern.
Keeping to the words, 'US president Joe Biden announced in April 2021 that all American troops would withdraw from Afghanistan by September 11, 2021'. NATO allies have said they would do the same, and troops have already begun leaving. The Pentagon has said there were about 2,500 US troops there in recent months, and General Milley said in an interview that the total rises to 3,300 if special operations forces were counted. Military commanders feel that additional forces would flow in temporarily to help with security and logistics for the drawdown (The Guardian). However, as the US troops start withdrawing Taliban has increased pressure by targeting government forces which are left on their own to fight with Taliban.
US Secretary Antony Blinken's March 2021 counsel to Afghan government regarding forming of a united front and planned diplomatic efforts for negotiation of peace and formation of a 'transitional interim government' as it happened in 2001 has met a rejection from President Ghani. In fact he forwarded a counter 'ceasefire plan' to Taliban and appealed them to take part in elections promising an early conduct of elections too. The primary issue is negotiation of the nature of future government. While the government looks for strengthening of the hard earned democratic institutions, Taliban looks for a Sharia based state based on Islamic laws that scares the Afghans, especially women who still remember the retrogressive conservatives exhibited by Taliban in its previous tenure.
The US Withdrawal, India and the Possibilities
The US decision to withdraw its forces reminds of the 1988 agreement between the United States, Pakistan, Afghanistan and USSR though which USSR had committed to withdraw its troops (completed in 1989) so that Afghanistan could return to normalcy, nonaligned status and democracy. However, various rebel groups joined by several rebellious government troops conquered Kabul in April 1992 and overthrew President Najibullah's government. Consequently Afghanistan fell to Taliban (a force strengthened after the failure of Gulbuddin Hekmatyar in meeting the US-Pakistani ends) and entered into a permanent state of civil war. It also reminds of the failure of US to sustain against longer wars as Taliban has proved to be another 'Viet Cong' for them.
The withdrawal of US troops implies several possibilities ranging from sustenance of democracy to derailing of it by the Islamic forces. Afghanistan may fall to the same old power rivalry of eighties as Russia this time sides with Taliban, a force created by US, Pakistan and Saudi Arabia. The Russo-Chinese understanding over the BRI and South Asia of which Pakistan appears to be an important partner excludes the Indian role. India has played a significant role in reconstruction of the war torn state but its presence has not gone well with Pakistan, China and now Russia. While Russia and Iran have been strengthening Taliban against US India's role in future negotiations of Afghanistan has been overlooked by Russia recently, perhaps under the pressure from China and Pakistan. One more thing that didn't go well with US was India's opposition to deferring of the elections and forming of the 'interim government' as proposed by US.
Indian concerns also emanate from the fear that once Taliban gets a free sway in Afghanistan they might create problem in Kashmir, as they have done in the past. However, the recent US initiative of March 2021 when Secretary Blinken suggested a six member panel of the foreign ministers of China, India, Iran, Pakistan, Russia, and the United States under United Nations to develop a "unified approach" to peace brings India to the discussion table which will definitely help it safeguard its interests in Afghanistan (The Hindu). For India it's a time of taking some tough preemptive measures in order to plug the vent of terrorism against India. The consolidation of the Afghan government's security alignments that includes the possibility of the revival of a 'new national security alliance' engaging the anti-Taliban warlords against the 70000 strong Taliban contingent is the need of the hour.
Prospects for a Settlement of the Libyan Conflict: Three Scenarios of the Mid-Term Forecast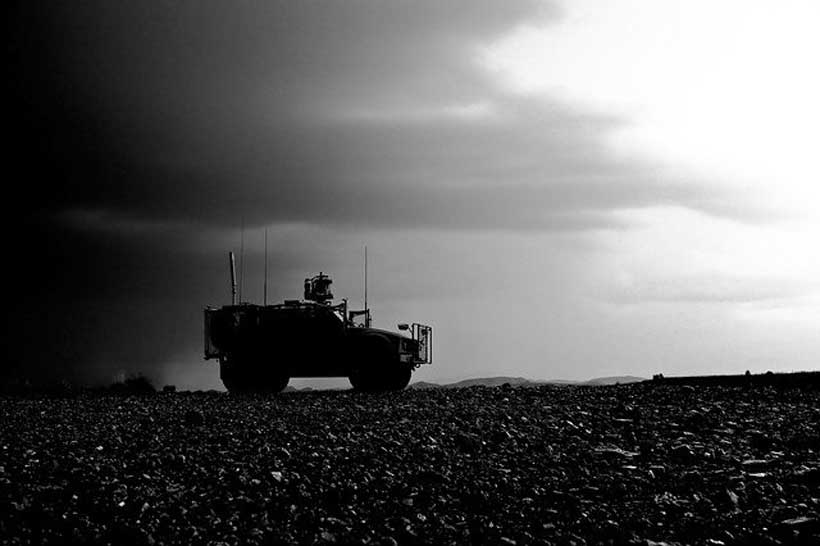 More than ten years ago, in February 2011, the Arab Spring began in Libya. The armed uprising quickly escalated into an armed conflict that had Muammar Gaddafi overthrown. Since then, the civil war has not stopped in the country. At the heart of the current conflict in Libya is the confrontation between the Government of National Accord (GNA), located in Tripoli, and the Libyan House of Representatives, located in Tobruk. The government in Tobruk is supported by the Libyan National Army (LNA) led by Field Marshal Khalifa Haftar. In April 2019, the LNA attempted to seize Tripoli, but it was forced to retreat following months-long siege of the city.
Current developments
2020 was marked by unprecedented efforts by international organizations, world powers and regional players, as well as attempts by both sides of the Libyan conflict, to resolve it by political means. On January 19, 2020, an international conference was held in Berlin, the participants of which called for the disarmament of all paramilitary groups and devised specific mechanisms for controlling the arms embargo. However, neither the conference resolution nor the COVID-19 coronavirus pandemic led to—at least—a cessation of hostilities.
On October 23, 2020, representatives of the GNA and LNA signed a ceasefire agreement in Geneva, which the UN labelled historical. In November 2020, the Joint Military Commission, composed of representatives of the warring parties, agreed on practical steps to implement the agreement. In particular, agreement was reached on the creation of a military subcommittee to monitor the withdrawal of troops. On December 27, 2020, an official Egyptian delegation arrived on the first visit to Tripoli since 2014, where they discussed the prospects for mending Libyan-Egyptian relations as well as the economic agenda and security issues. Parliamentary elections in Libya are scheduled to be held in December 2021. Besides, there was agreement to hold a referendum on the Constitution in 2021.
Some politicians, scientists, and representatives of the expert and analytical community are optimistic about an early settlement of the Libyan conflict, but many of their colleagues, on the contrary, are quite skeptical. On the one hand, the escalation of hostilities that began in April 2019 has indeed subsided. On the other hand, experience shows that setting any specific dates for the electoral processes in Libya and provisions for transparent mechanisms to establish legitimate government bodies do not mean that elections will be held and their results will be subsequently recognized.
When predicting what the Libyan conflict will be in the medium term, it is necessary to take into account that the war in Libya is an absolute disequilibrium system. While the existing trends are susceptible to change sparked by the course of how things unfold, the conflict may take on new trajectories.
Scenario I. Political settlement
The civil war in Libya has been going on for more than ten years, and there have been repeated attempts to come to a political solution to the conflict over this time. The hope that this will happen remains. The efforts undertaken in 2020 to reach national consensus may not have been in vain as they could become a solid foundation for a political settlement of the conflict. The country may well manage to hold all-Libyan elections, with the people who will come to power enjoying relative legitimacy, both in the eyes of the world community and among ordinary Libyans.
Libya has 44.3 billion barrels of proven oil reserves[1]. Cessation of hostilities will allow counting on Libya's oil exports partially restored and, possibly, on new oil pipelines constructed. The long-awaited reconstruction of the transport infrastructure, oil production and oil refineries will ensue, which will play an instrumental role in the economic renaissance of the united Libyan state.
The new Libyan authorities will face a number of important tasks, including restoring production facilities, infrastructure and the housing stock of the country. Russian and foreign companies will have the opportunity to participate in the restoration of the Libyan state. At the meeting of the Minister of Industry and Trade of the Russian Federation with the Libyan delegation on January 28, 2021, they discussed not only the prospects for diversifying trade between Russia and Libya but also avenues for participation of Russian companies in restoring energy, agriculture, industry, social and transport infrastructure in Libya.
China will certainly show its interest in the post-war revival of Libya. The GNA has welcomed the possible participation of China in reconstructing the country's infrastructure once the war is ended. Over the past few years, Chinese diplomats have repeatedly met senior officials from the GNA to ultimately sign a Memorandum of Understanding under the Belt and Road Initiative.
There will be an opportunity to resume the deliveries of Russian weapons to the country. However, although the economic situation in the country will stabilize, the Libyan leadership is unlikely to have enough financial resources to pay for military imports. Competition with manufacturers from Europe and the USA may lead to a forced decrease in export profitability[2].
At the same time, there is a strong imprint of tribal relations on the Libyan society[3]. Even if political peace is established in Libya, it will be quite fragile. The society will remain fragmented, which means that the risk of social tensions growing will remain. Extremist and terrorist organizations operating in Libya can use this to destabilize the situation in the country. Weapons proliferation (mainly small arms)—which for many years were virtually freely distributed throughout the country—will serve as an additional factor in a hypothetical social explosion.
Scenario II. Escalation
It is possible that the establishment of even a fragile peace in Libya will not take place at all. One of the possible scenarios may be another escalation of hostilities. There can be many nominal reasons for the opposing sides to bring forward mutual accusations. These range from provocations during the pre-election period to non-recognition of the results of electoral processes. As a result, this can lead to a sharp escalation of tensions.
As Stephanie Williams, head of the UN Support Mission in Libya, noted, every time the situation in Libya seems to have reached its lowest point there is a surge of violence. In September 2020, the UN announced that the LNA and the GNA—despite the relatively calm situation on the front line—will resort to receiving help of allies from abroad, thus accumulating modern weapons and military equipment. In two months, some 70 aircraft with suspicious cargo for the LNA landed at airports controlled by Khalifa Haftar's army, and three cargo ships stopped in the ports in the east of the country. 30 aircraft and nine cargo ships delivered cargo for the GNA.
At a meeting on the Libyan political dialogue on December 2, 2020, Stephanie Williams announced that there are ten military bases in Libya that are fully or partially occupied by foreign troops and that host about 20,000 foreign mercenaries. The cessation of hostilities was used by the government in Tripoli and the LNA to cement their positions and enhance the combat effectiveness of their troops, including through assistance from abroad. In January 2021, it was recorded that the mercenaries were building a defensive line and fortifications—presumably, in order to repel a possible attack by the GNA troops on the LNA-controlled territory.
Against the background of the confrontation between Russia and the United States likely to intensify, the degree to which the conflict is internationalized may increase, much as the control over the arms embargo tighten and the role of private military companies as a foreign policy asset of individual states expand. Private military companies help reduce political risks that a state's engagement in the war in Libya entails, while actively supporting one group or another by sending weapons, military instructors or mercenaries.
There is a danger of destroying the remnants of Libya's oil infrastructure, the backbone of the country's economy. Artillery shelling of residential areas will cause additional interruptions in water and electricity deliveries to Libyan cities. Illegal migrants attempting to enter the EU countries, especially Italy, will become more frequent.
The Republic of Turkey, which claims a leading role in the region and seeks to revive the "former greatness" of the Ottoman Empire, is sharply intensifying its actions[4]. Most likely, Ankara will support the government in Tripoli, not only with weapons, but also with troops, as it happened in January 2020. Egypt will continue to support the LNA, as it hopes this can minimize Libyan weapons being smuggled into Egypt. At the same time, the possibility of direct military intervention by Egypt remains extremely low. Even if Turkey sends large military units to help the GNA, Cairo will be reluctant to enter into a protracted military conflict, the outcome of which is unclear. Moreover, a direct military clash between Turkey and Egypt is practically impossible on account of their belonging to military and political blocs. Rather, in response to Ankara's decisive actions in Libya, Cairo will deploy troops on the border with Libya or transfer part of its units to the LNA-controlled Libya's eastern regions. However, the prospect of the Egyptian troops advancing further to the West seems unlikely.
Scenario III. Maintaining the status quo
Despite attempts by both sides to embark on political dialogue, official statements by representatives of the opposing sides contain aggressive, accusatory rhetoric. For example, in a video message to the delegates of the 75th session of the UN General Assembly, Faiz Saraj referred to Khalifa Haftar's offensive in Tripoli in April 2019 as "a tyrannical attack of the aggressor." In addition, he urged not to compare foreign support for the "militants of Khalifa Haftar" with the help provided to the government in Tripoli "within the framework of legitimate agreements."
In today's conditions, it will be rather difficult for the main political forces in Libya to organize the work of the central electoral commission and other bodies in preparation for the elections. Besides, it should be borne in mind that the GNA, the LNA and a number of independent armed factions operating in Libya can control the electoral processes and, if necessary, sabotage them. One of the parties may try to disrupt the elections altogether. At the same time, the escalation described in scenario II seems rather unlikely to occur, as the world community is paying greater attention to the war in Libya.
The war in Libya provokes conflicts in at least 14 countries in Africa and Asia, mainly due to weapons smuggling[5]. Despite the possible strengthening of international control, maintaining the existing balance of power in Libya will provoke new conflicts and serve as a hotbed of destabilization in the neighboring countries, such as Tunisia, Algeria and Egypt. Should the next plan for a political settlement of the conflict fail, Libya risks becoming another Afghanistan, close to Europe.
What of the Libyans?
The last two scenarios seem to be the most likely. In 2019, the Arab Barometer[6]. conducted a sociological study that clearly shows how Libyans themselves perceive the situation in their country and what they see as key problems [7].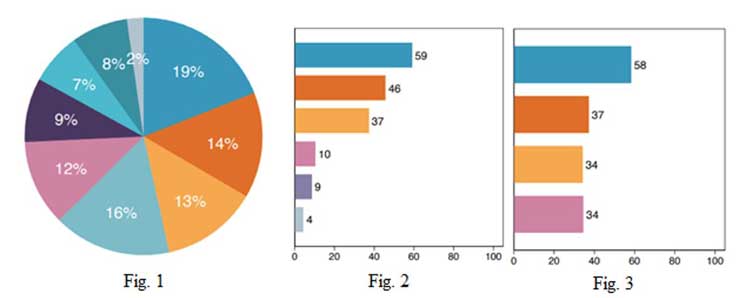 Top challenges (Figure 1) cited include foreign interference (19%), fighting terrorism (16%), corruption (14%), security (13%), economy (12%), internal stability (9%) and political issues (8%)[8].
It also turned out that Libyans have little confidence in political institutions (Figure 2). Among the most trusted institutions are the army (59%), the police (46%) and the judiciary (37%), while the least trusted are the government (10%), parliament (9%), and political parties (4%)[9].
Figure 3 offers an interesting view of the surveyed Libyans on democracy. According to the polls, democracy is always the preferable political system (58%). At the same time, many rated democracy as indecisive (37%), unstable (34%) and bad for the economy (34%)[10]. With this in mind, it is possible that the Libyans are unlikely to trust their single government.
No matter how the conflict's landscape changes, there is reason to believe that the Libyan society will in any case remain divided for quite a long time. Its further fragmentation will almost certainly occur against the backdrop of hostilities coupled with the pandemic and a decrease in Libya's oil exports. Socio-economic problems will create additional space for radical sentiments growing. The Islamic State, Al-Qaeda and other terrorist organizations have high mobility as well as an ability to regenerate, which means that an attempt may well be made to revive a new Islamic Caliphate, albeit not as large as it is was a few years ago.
In the report of the Valdai International Discussion Club "The Middle East: Towards an Architecture of New Stability?", Vitaly Naumkin, Scientific Director of the RAS Institute of Oriental Studies, and Vasily Kuznetsov, Head of the RAS Center for Arab and Islamic Studies, noted that the situation in Libya will affect the entire Maghreb in the foreseeable future[11]. It is almost certain that Libya and the neighboring countries will be overwhelmed by a new wave of radicalization. According to the Arab Center for Research and Political Studies report, 2% of Arabs have a positive attitude towards ISIS and other radical groups, with another 3% having an extremely positive attitude towards them. This is the highest percentage since 2014–2015[12].
The situation in the region may aggravate, and it is necessary to increase effectiveness of the control over the transportation of weapons to and from Libya. In October 2020, the UN Security Council, chaired by Russia, adopted a resolution that extended the permit to inspect ships on the high seas off the Libyan coast. Indeed, this was the right step. With the ongoing coronavirus pandemic, humanitarian aid to Libyans also remains relevant, and it may include supplies of the necessary medical equipment to equip hospitals as well as personal protective equipment, of which Libya is now experiencing a shortage.
From our partner RIAC
Fedorchenko, A. Krylov, D. Maryasis, N. Sorokina, F. Malakhov. The Middle East in the Focus of Political Analytics: Collected Papers: on the 15th Anniversary of the Center for Middle East Studies, 2019. P. 49.
Ibid. P. 452.
Ibid. P. 12.
V. Avatkov. Ideological and value factor in Turkish foreign policy [Vestnik MGIMO], 2019, no. 12(4). P. 124.
Fedorchenko, A. Krylov, D. Maryasis, N. Sorokina, F. Malakhov. The Middle East in the Focus of Political Analytics: Collected Papers: on the 15th Anniversary of the Center for Middle East Studies, 2019. P. 24.
Arab Barometer is a nonpartisan research network that provides insight into the social, political, and economic attitudes and values of ordinary citizens across the Arab world.
Libya Country Report /Arab Barometer V. 2019. P. 2.
Ibid. P. 3.
Ibid. P. 5
Ibid. 2019. P. 7.
V. Kuznetsov, V. Naumkin. Middle East: Towards a New Stability Architecture? 2020. P. 16.
The 2019-20 Arab Opinion Index: Main Results in Brief, Arab Center for Research and Political Studies. P. 58.