"Ah, it is easy to deceive me! I long to be deceived myself!" — thus famously ends one of Alexander Pushkin's poems entitled "Confession". A lot is being said today about the negative consequences of forced positivity as well as the effect that the excessive advertising has on our psychological well-being. Gender studies specialists point to the disruptive influence of unrealistic expectations of both women and men perpetuated by the media and society at large. For some reason though, foreign policy research, along with the scholarly work on public diplomacy — a field more readily associated with public outreach — rarely find themselves integrating findings from psychology; social, group subdiscipline of the latter all the less so.
Truth be told, the explanation seems to be obvious. Foreign policy making remains an exclusive, if not elitist, and not necessarily very transparent domain. On top of that, we still primarily associate it with the classic European tradition of diplomacy, wherein the grandmasters such as Metternich, Talleyrand, Richelieu and Bismarck almost single-handedly formulate and execute the chess game moves allegedly beneficial to their respective states. This hardly comes as a surprise: one of if not inherent then certainly currently observed features of democracies is the abundance of apolitical, uninformed or ill-informed citizens whose political activity or lack thereof directly impact the nature of the government. Given the high stakes involved in what is known as the high politics, providing for a separate set of procedures appears justifiable on both rational and irrational grounds: after all, the very essence of the social contract lies with the state ensuring security of its subjects.
Let us now take a closer look at the concept of consistency. We rightfully expect the politician of our choice to deliver on the promises made during the campaign. Or else, we like his or her personality to the point where our emotional predisposition makes us likely to consider this person's failures as non-critical for re-election. One can think of a number of cognitive biases helpful in explaining this deviation from presumed (now we know: bounded) rationality; to name just two, subjective validation and halo effect are at play. But then, whenever this figure crosses the threshold of our approval, and this often comes in the form of not fulfilling some of the points we prioritized when casting our votes or even ruining our pre-existing image of oneself completely, he or she may well give up on a career of a politician.
Whether this pattern brings us closer to living in a more prosperous country might not be the question that is normally asked; however, neither is denying globalization of humanity's challenges an option to consider. What is more, an act of taking a person off the political scene and refusing him or her the professional and otherwise future because of a stain on the reputation is frequently driven by the accusers' own fears or self-interest. It is yet to be explicitly stated, with all the grassroots talk of mental health, what Monica Lewinsky and many others like her really did suffer for. Antonio Gramsci's theory of cultural hegemony can be further generalized to account for the desire to preserve a given state of affairs by attaching moral evaluations to one's behavior; without being trained in psychology, it is still easy to acknowledge that guilt tripping is a powerful manipulative technique. Another supporting line of thought was developed by Carol Gilligan, an American psychologist who criticized Lawrence Kohlberg's theory of moral development as biased against women. She found that only white men and boys participated in his experiments and also that Kohlberg clearly saw the consideration of individual rights and rules as more important compared to the consideration of care in human relationships. Further research revealed that in competitive contexts, despite men being prone to reason from a justice rather than ethic-of-care perspective, they demonstrate lower moral standards than do women. This observation might be of an utmost significance to those engaged in social and political theorizing; what is left out of the picture is more telling than what serves to confirm a theory. Theories have the property of affecting us deeply since our mind is programmed to adopt shortcuts to navigate in a demanding environment; all the worse is the impact of those of them that gain broad recognition in spite of, or owing to the biases they are built on.
To add fuel to the fire, premature disappointment with a public figure is hardly a smart measure in the pursuit of one's political aspirations. The person in question might be a real fighter and a quick learner, yet in no social interaction, and especially not within the complex interrelated governmental systems can one act in complete independence. Before blaming the culture of instant gratification for this tendency in people's behavior — although undoubtedly invigorated by the former — let us refer to the collection of cognitive biases once again. Here we find the fundamental attribution error, categorized as one of the common distortions emanating from the need to act fast. Humans are inclined to assume that what people do reflects who they are; except when judging ourselves, we assign a greater importance to the external factors.
Every peculiarity of the thinking process had at some point its adaptive value, otherwise it would not have developed. The modern civilization, while taking enormous pride in the achievements of the rational mind, is no better prepared for a drastic revision of its founding principles, however outdated they might be, than any of its precursors. At the heart of liberalism lies the conviction that human beings are selfish by nature whereas proponents of anarchism assert that people are born equal; they bear neither merit nor guilt for their innate differences and are capable of interacting harmoniously without setting up a hierarchy. As the British sociologist Zygmunt Bauman observes, people today are fearful of public gatherings and joint decision-making; anarchic society, on the contrary, demands that the individual be active, open to dialogue and uninterested in handing over to the state or any superior group of people responsibility for managing one's own life. What stands behind our willingness to be dependent on a state, is it not conformity or status quo bias? Have we not, in fact, had enough revolutions, or is it merely an ordinary ruling class rhetoric?
It is time to explore in greater detail just what exactly the above-mentioned rational and irrational justifications for singling out the foreign policy making are. The curtailed opportunities for popular control of and say in developing strategies and decisions applied in this public policy area is something often taken for granted or seen as historically inevitable. As Eric Alterman shows, the democratic deficit in the way the foreign policy of the US, a traditionally strong democracy, is being made is no recent phenomenon. He comes up with a proposal to set up a novel institution allowing for a more inclusive discussion, thereby tackling the root cause of the problematic situation — a tradition of institutional and, in particular, presidential secrecy in foreign affairs. This political reality precludes the enlightenment of the people, necessary for a healthy functioning of republic. Neither are the conditions for it created nor the incentives of the elites to proceed in that direction are formed.
The idea that a handful of specially trained people would do a better job of deciding on highly complicated issues than a larger group of non-specialists holds in most contexts. The content of the training and the organizational setup, however, are of crucial importance. Social institutions within which the reflective forms of information processing are encouraged effectively attenuate common biases. All too often, closed systems operating on rarely questioned principles — this is what many states' foreign policy communities resemble — amplify cognitive biases by relying on shared misconceptions. When the price of making commitments is low; when there is no audience to judge one's choices; when there is a high degree of certainty regarding one's professional future, no motivation to think more flexibly and rigorously exists. Accountability pressures have to be introduced artificially. Additionally, experimental work indicates that the choice process taking place in the open and transparent settings is characterized by a reduced number of breakdowns in consistency on the part of decision-makers. Here is another reason to transform the conventional mechanisms of shaping the foreign policy — if only consistency is what we are striving for.
Coming back to the question of personal consistency in political leaders, let us now address the following question: since ensuring security is referred to as the most important function of the state and the competence unique to it, can a popular preference for the strong, confident and principled leaders be connected with the public understanding of security? A situation in which the people of the country vote for an authoritarian personality after having been through a period of tumultuous transition or war is well-known and can easily be described in psychological terms. Yet the right choice to make is frequently counterintuitive. In fact, if by consistency we mean sticking to the same set of values and beliefs all along as well as maintaining little to no gap between words and actions, then by putting it first, we basically deny a politician opportunity for personal growth. People would rather have it predictable than look out for someone who is capable of reassessing his or her past behavior, draw conclusions and change; someone whose approach is nuanced and adjustable. Both the US-led and the USSR-led camps during the Cold War rallied behind an unambiguous ideology and both, just as observed in the aforementioned studies on male morality in competitive contexts, committed horrible things while positioning themselves as firmly committed to the common good — only to preserve a holistic facade and come out a winner. The American approach towards proliferators of the weapons of mass destruction has the quality of placing every hostile to it authoritarian regime in the same box regardless of the motivations behind the pursuit of weapons — at the same time, treating proliferators friendly to the US much more leniently — and the following adoption of harsh measures with little attempt at negotiating. Possibly out of the experience of a highly consistent but criminal political regime, today's Germany pays greater attention to specific circumstances of the proliferator and acts on the basis of the nature of the threat, if any, and the degree of urgency of prevention. On the other hand, its commercial interests prevailed on a number of controversial occasions in the past and it might be argued that the same is happening these days, too. These examples demonstrate just how typical is the connection between the exhibited and desired consistency and the quest for power. A psychological explanation for the proposed cases requires a reference to the need for closure, an urge to put an end to uncertainty, to find a clear answer to a disquieting question. In the words of Vladimir Bibikhin, a prominent Soviet-Russian philologist and philosopher, "..Unfortunately, nothing in humanity is as widespread, takes away as much energy and kills the mind as mercilessly as mending consciousness for fear of rupture. Supposedly in life there must be a "harmony" of consciousness. No, there should not, for this is death."
Before moving on to the issue of application of marketing tools in public diplomacy, let me add another stroke to the psychological portrait of a person who chooses to outsource his or her security. Prospect theory, which was developed by Kanehman and Tversky in 1979, challenges the expected utility theory by positing, on the basis of empirical information, that people assess their gain and loss perspectives in an asymmetric manner. Not surprisingly, this approach is extensively applied to political decision-making, predominantly in matters relating to security. The statesmen trained to view the international arena as a realist-type environment of self-help and resenting certain historical occurrences are tempted to disregard the subjective well- being of the citizens they supposedly serve and work towards tilting the geopolitical balance. Their perception of a probability of success or failure in this endeavor has a decisive influence on whether an attempt to do so, and by what particular methods, will be undertaken. And so, because chances are — and as we learn from history, they are high — that the decision-makers under- or overestimate those probabilities, the nation is at great risk of suffering economic and otherwise hardship. Even if the venture turns out to be successful, availability bias — the tendency to overestimate the probability of events that come to mind easily — along with a long list of other cognitive distortions inevitably are here to plague every new cohort of politicians. Conversely, the population does not fancy any alternative institutional setup and regards conflicts as normalcy: people are either unaware of a larger socio-political context or live with implicit ideas of an established state of affairs, not recognizing that many of their private struggles result from a mode of societal functioning they take for granted. Yet beyond it there may lay a reality in which a discontinuation of outsourcing security brings about a more peaceful and prosperous world. Until then, we are destined to instinctively choose the leaders whose apparent resolve to prevail at all cost feels comforting and makes us believe that the entity meant to protect us will not disintegrate.
It may be objected that the role of the liberal norms in contemporary international community is such that hardly any state wholeheartedly believes and has a possibility to exercise Realpolitik. This statement does not stand up to criticism; to see that, it suffices to review the latest doctrines and policy proposals in the fields of security and defense issued by various states. The language being used and the total absence of references to any recent psychological discoveries that have the potential to alter our threat perceptions are indicative. The promise of nuclear disarmament enjoys little enthusiasm of possessor states. This traditional political actor has indeed lost much of its mandate in the last decades, but a number of states nevertheless pretend to be operating in an environment where the primary demands of their citizens are concentrated not around their own material and spiritual well-being but around an imaginary success of an imaginary community.
Political choice is optional, economic choices are inescapable. Marketing experts never tire to emphasize the importance of consistency in branding. A brand, just like a country, is both imagined and experienced. Companies seek to promote a clear picture of themselves, to become associated with certain values, to gain trust of potential customers. Money is a key resource people dispose of and exchange for what brings comfort and satisfaction. We choose from a great variety of options and quite naturally, every firm does its best to appeal to us and be preferred over others.
In doing so, it essentially cultivates its recognizable identity with a view to grab its share of customer attention and finance. Is market economy, especially when regulated loosely, not an example of a kind of self-help space similar to that pictured by the realist school of thought in international relations? Simon Anholt might regret having coined a term "nation brand", but what happened to it is a timely reminder of how politics is about economic competition more than anything else.
The central problem is the same as outlined above: people's interests, not necessarily expressed in economic terms but necessarily contradicting, are nowhere to be represented. As Naomi Klein brilliantly put it, "..Unlike strong brands, which are predictable and disciplined, democracy is messy and fractious, if not outright rebellious." In other words, the task of self-presentation for a country is complicated by the fact that there is no such thing as an absolute consistency whereas dynamic objects evade clear-cut definitions. Governors are supposed to appreciate and act on the feedback from those affected by the measures they enact. When a country seeks to improve its image and feels pressed to present itself in a consistent manner, it is tempted to clamp down on some of the dissenting manifestations of itself, both domestic and external. However, this goal itself is questionable. Among Robert Jervis' hypotheses on misperception there are some underlining human tendency to assume that others act in a more coordinated fashion than is the case. The foreign ministry is responsible for conveying the state's official position, but it is only natural that the state institutions are incapable of keeping tabs on the moves of every agent associated with it. What makes this impossible should not be called the state's weakness, for this term is misleading. Expanding state control will not only gain us a diminished discrepancy between what it claims to oversee and what it actually does, but will also come with all of the adverse effects of centralization. Instead, reinventing a state's role would avert the need to correspond to an unlikely standard.
Psychological research does more than chronicle human cognitive imperfections. In actuality, it also uncovers the features of behavior that give hope for the positive change. It was shown that people dislike being instructed by infallible and overly smart leaders. Not only do you have to be an effective communicator — and this correlates with emotional intelligence stronger than it does with IQ — but you also have to, in order to gain public sympathy, be able to admit your shortcomings and thus give people a sense of being in the same boat rather than clearly standing out. An approach both human-oriented and strategic, said to be more congenial to women, wins over hearts and drives the business forward. If men are socialized to suppress their emotions to be able to concentrate on what is called the facts of life and fix the problems, we can now claim that this practice probably entails more negative repercussions than benefits. A caring, empathetic governing style is usually not welcome in the top political circles and especially not in those of the nation states aiming to project a coherent, uniform image. It is not the change per se that is a problem, but rather an adversarial mindset we are taught in our families and societies, often ageing and inherently conservative.
Man-made orders cannot but be flawed, if only because so are our ways of thinking. Order is created and maintained to ensure predictability and one's freedom to be fulfilling one's vision using captured resources over at least some period of time, always at the expense of somebody else's freedom to do so. Hence, the question of whether inconsistency as a characteristic of an image projected outwards can induce desire to take possession of or grow closer to the given object, can be curiously rephrased. What kind of people and under what circumstances would find the lack of security, predictability and material wealth to be a positive, not a negative? This question makes me think of revolutionaries who are committed to an idea and brings to mind the unfortunate events of the Russian 20th century. Together with that, it reminds me of how high of a price in violence, stifled voices and, ultimately, underreported and unresolved problems is being paid in the name of the status quo. Knowing that social reality impacts immensely on the way we perceive and interpret things, one may well arrive at a thought that we have to learn to transition smoothly. Only then will a deep-entrenched association between the change and humiliation gradually retreat into the past, along with all the cognitive biases borne of fear of defeat and exclusion. And if today, triggering the erosion of this link still requires some risk, those who embark on this path regardless may draw some courage and inspiration from a proven fact — and prove it yet again — that people fall for honesty.
Relevance of the Soft Power in Modern World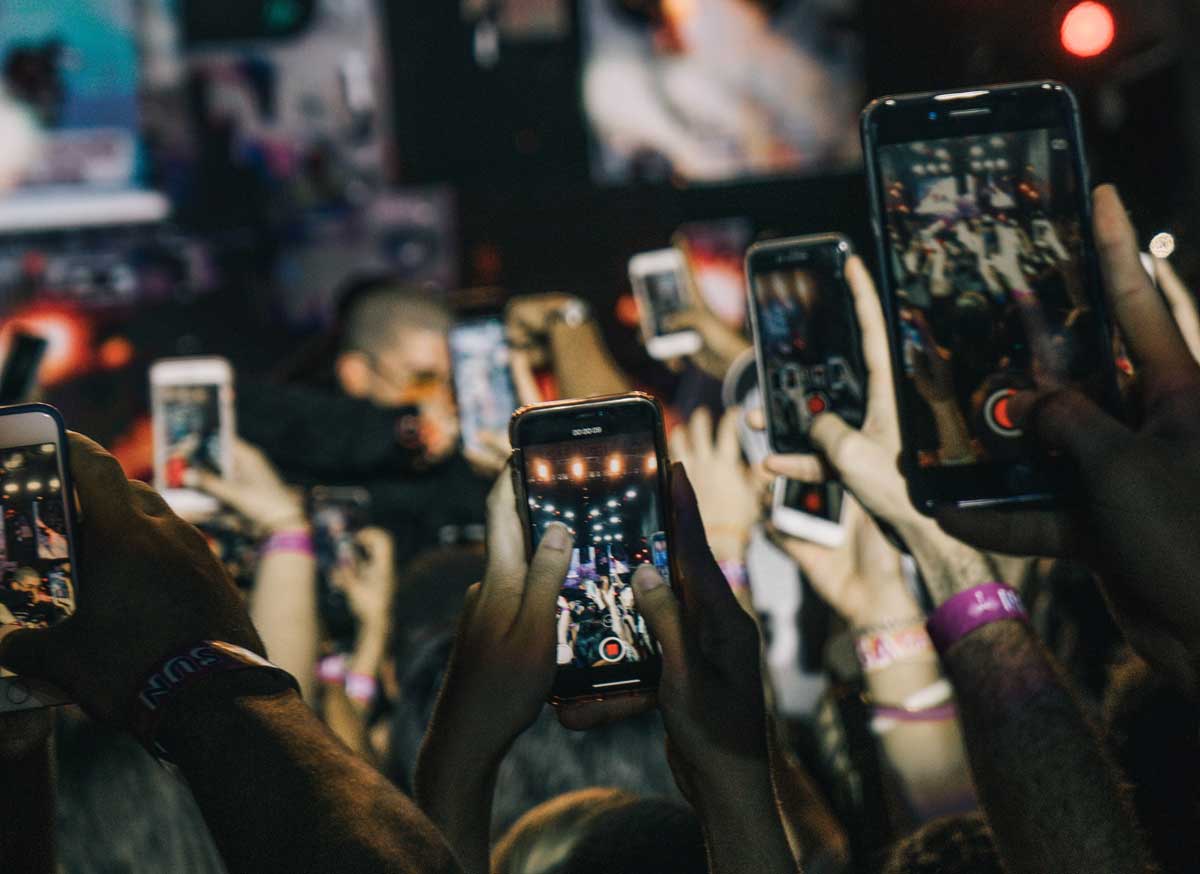 In modern days, the relevance of Soft Power has increased manifolds. At times, the COIVD-19 has hooked the whole human race; this concept has further come into the limelight. The term, Soft Power was coined by the American Scientist Joseph Nye. Soft Power is the ability of a country to get what it wants through attraction rather than coercion. By tapping the tool of Soft Power, a country can earn respect and elevate its global position. Hard Power cannot be exercised exceeding a territory, and if any country follows this suit, its image is tarnished globally. However, it is Soft Power that can boost the perception and create a niche of a nation. Soft Power is regarded as the essential factor of the overall strength of a country. It can increase the adhesion and the determination of the people in a realm to shape the foreign relations of any nation. Nye held that the Soft Power arsenal would include culture, political values, and foreign policy.
After the Cold War, many nations pumped billions of dollars into Soft Power initiatives, and the US mastered this concept. The US has sailed on the waters of Soft Power by harnessing the tool of media, politics, and economic aid. The US boasts globally recognized brands and companies, Hollywood, and its quest for democratic evangelization. Through movies, the US has disseminated its culture worldwide. American movies are viewed by a massive audience worldwide. The promotion of the US culture through films is a phenomenon (culture imperialism) where the US subtly wants to dominate the world by spreading its culture. Through Hollywood films, the US has an aspiration to influence the world by using Soft Power tools. Hollywood is considered as the pioneer of fashion, and people across the globe imitate and adopt things from Hollywood to their daily life. Such cultural export lure foreign nations to fantasize about the US as a pillar of Soft Power. Educational exchange programs, earthquake relief in Japan and Haiti, famine relief in Africa stand as the best example of the US initiatives of Soft Power. Now, the American political and cultural appeal is so extensive that the majority of international institutions reflect US interests. The US, however, witnessed a drop from 1st place to 6th on the Global Soft Power Index. This wane can be attributed to the attack on the US Capitol Hill sparked by former US President Donald Trump. In addition, his dubious decisions also hold responsibilities that curtailed the US soft power image, that is, particularly the US withdrawal from the Paris Climate Agreement.
Beijing is leaving no stone unturned to ace this area. China, rich in culture and traditional philosophy, boasts abundant sources of Soft Power. China is contemplating and exploring an innovative strategy in its rise in international politics. There have been notable elements in the Chinese diplomatic practice, including softer rhetoric, promotion of its culture abroad, economic diplomacy, and image building. Beijing, amid an ongoing pandemic, has extended vaccine help to 80 countries. Such initiative taken by China has elevated its worth globally during difficult times of the pandemic. According to the Global Soft Power index 2021, China stands in the 8th slot. China is an old civilization with a rich culture. China has stressed culture as a crucial source of Soft Power. In a bid to enhance its cultural dominance, Beijing has built many Confucius Institutes overseas. However, this has not been whole-heartedly embraced by the Chinese neighbors due to territorial disputes on the South China Sea. Moreover, International Order, dominated by the West, is wary of Beijing. China's authoritarian political system is not welcomed in Western democracies. Therefore, China finds it hard to generate Soft Power in democracies. In recent times, Beijing has witnessed tremendous extension in its economy; thus, it focuses on harnessing economic tools to advance its Soft Power. Consequently, Beijing has driven its focus on geoeconomics to accelerate its Soft Power.
Unfortunately, Pakistan, in this sphere, finds itself in a very infirm position -securing 63rd position in the Global Soft Power Index. In comparison with Pakistan, India boasts a lot of Soft Power by achieving the 36th position in the Global Soft Power Index. Its movies, yoga, and classical and popular dance and music have uplifted the Indian soft image. In the promotion of the Indian Soft Power Image, Bollywood plays a leading role and it stretches beyond India. Bollywood has been projected as a great Soft Power tool for India. Bollywood stars are admired globally. For instance, Shahrukh Khan, known as Baadshah of Bollywood, has a fan following across the world. Through its Cinema, India has attracted the attention of the world. Indian movies have recognition in the world and helped India earn billions of dollars. However, the Modi government has curtailed the freedom of Bollywood. Filmmakers claim that their movies are victim of censorship. Moreover, the anti-Muslim narrative has triggered in India, which has tarnished the Indian image of secular country and eventually splashing the Indian Soft image. Protests of farmers, revocation of article 370 in Kashmir, and the controversial Citizen Amendment Act (CAA) have degraded the Indian Soft Power.
Pakistan is not in the tier of the countries acing the Soft Power notion. In Pakistan, expressions of Soft Power, like spiritualism, tourism, cinema, literature, cricket, and handicrafts, are untapped. Pakistan is on the list of those countries having immense tourism potential and its culture is its strength. Unfortunately, no concrete steps are taken to promote the Pakistani culture and tourism. The Pakistani movies are stuck in advancing Pakistan's narrative worldwide due to lack of the interest of successive governments in this sphere. In addition, these movies lack suitable content, that's why people prefer watching Bollywood or Hollywood movies. It is the job of the government to harness the expressions of Soft Power. Through movies and soap operas, we can disseminate our culture, push our narrative, and promote our tourism. Government-sponsored campaigns on electronic media can help greatly in this sphere. Apart from the role of government, this necessitates the involvement of all stakeholders, including artists, entrepreneurs, academics, policymakers, and civil society.
Planetary Drought of Leadership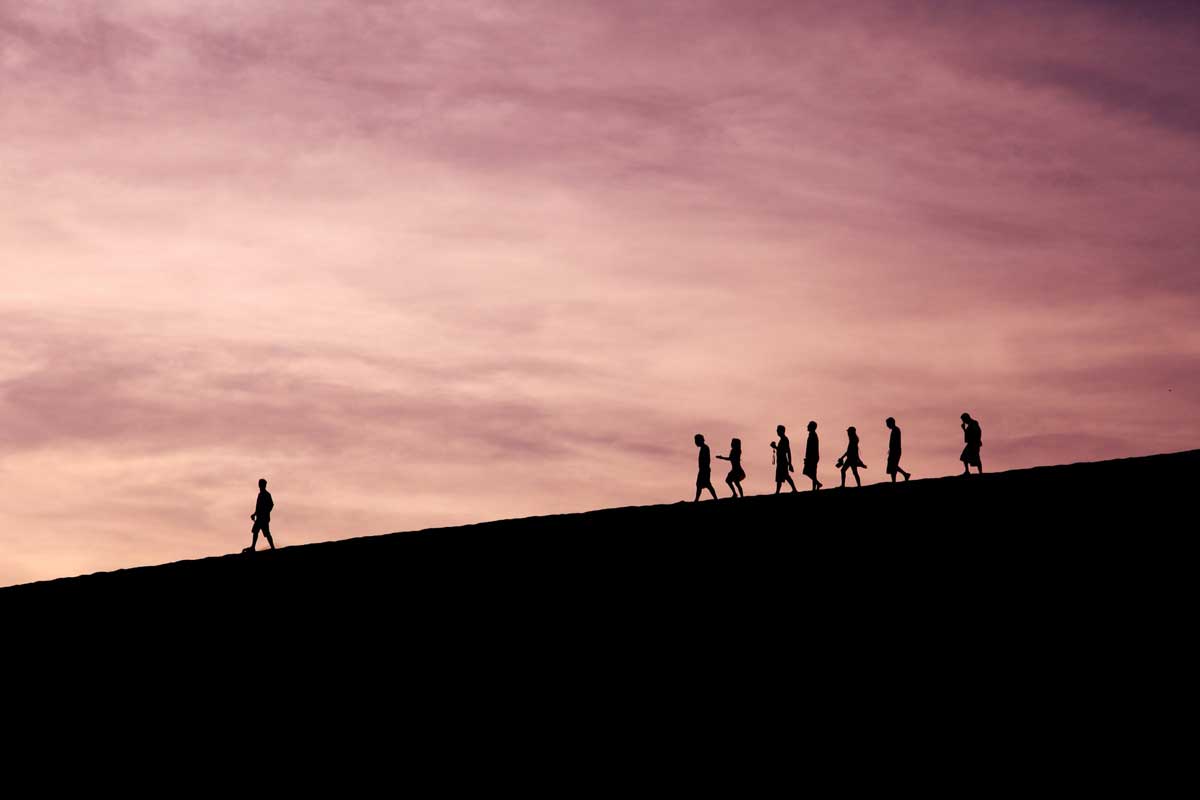 The Tokyo Olympic Games, just concluded, were a spectacular success and grateful thanks are owed to our Japanese hosts to make this event so, at a time when we were in the middle of a global pandemic. There were many doubts expressed beforehand by many people over the Games going ahead during the pandemic, but the precautionary measures put in place were well handled and not obtrusive.
For anyone who had the opportunity to watch the Games via TV they must have been struck by the wonderful sportsmanship and friendship shown by the competitors of all nations taking part, whatever race and ethnicity. It prompted me to think and ask why the countries of the world cannot exercise some of the same degree of friendship when dealing with one another rather than push forward with agendas that are antagonistic. The world holds a number of dysfunctional states as well as oppressive dictatorships where the resident population is subjected to mental as well as physical torture. Belarus is a typical example, where the leader of the country stole the election to give himself yet another term, and quashes any dissent, with some paying the ultimate price. He has the arrogance to divert a commercial flight so that he can arrest someone who opposes him and then beats him up, before parading him in front of the cameras to say an apology, which everyone can see was forced out of him.
The Middle East is a complex problem and has been for centuries, the home of some of the oldest civilisations and the divergent monotheistic religions, which add a complicating factor. It surprisingly has been relatively quiet for the last period. Until the next flare up.
Myanmar has also been quiet, or so it seems. The military patrols across the country, particularly in states that offer some resistance and tough guerrilla opposition. The military behave badly, continuing the practice of killing, rape and pillage if not total destruction of small communities which cannot offer any resistance. Corruption is thriving. The military government have 'promised' fresh elections next February, 6 months hence, but it is most unlikely that these will be 'fair and free'. The troubled conditions will continue. It will be an issue of continuing concern for ASEAN and more widely. A recent visit for a documentary had to be carried out illegally in case the military had discovered that the local people had been welcoming and helpful. The repercussions would have been appalling.
The latest situation that has arisen is the Afghanistan blitz takeover by the Taliban, a medieval group promoting the fundamental sharia doctrine, which is out of date and treats women as 'non-persons'. They have also harboured terrorists, one group pulling off the infamous 2001, 9/11 strike on the NY Twin Towers, which awakened the US to take strong retaliatory action in Afghanistan, and forcing the Taliban out for 20 years. Their 5-year, 1996-2001, rule of Afghanistan was brought to a close after the NY happening, when the US with Allied forces took charge and ousted them.
But now the Taliban are back following a direct meeting with the then president Trump in 2017, no Afghan government present, and they saw him coming! Shades of North Korea. He said he would withdraw completely without proper assurances, leaving the country's development less than half finished. President Joseph Biden completed the task of withdrawal, somewhat hasty, upsetting nearly all Americans in the process. The British were caught flat-footed and there is considerable anger expressed by MPs, not least because they realise that they no longer have the ability to resolve such issues themselves. They feel embarrassed and rightly so.
As one of the Afghan luminaries and most quoted intellectuals, prof. Djawed Sangdel, reminds us: "Afghanistan is a graveyard of empires. Even Alexander the Macedonian realised – 2,300 years ago – 'it is easy to enter the country, but lethal when exiting it'. This especially if you do not respect domestic realities." Indeed, the situation on the ground is chaotic.
The leader, Ashraf Ghani, of the weak 'legal' government has fled, not without rumours about bags full of cash, and that is one reason that the country has not progressed as well as it should, endemic corruption. Women, quite rightly, are fearful, as to what lies in store, as the Taliban's record on treatment of them is brutal. They have promised to give emancipation within sharia law – which in their case was the combination of twisted and oversimplified Islamic teachings with the tribal nomadic pre-Islamic culture of the central Asian hights.
Looking at the country as a whole, one worries about its future; the Taliban have no track record of governing a country, particularly not one as complex as Afghanistan. They would have to greatly modify their approach to life, separate religion from state (affairs). However, there are credible doubts; once more the Northern Alliance will get together and the country will lapse into civil war. Will the Chinese see an opportunity and risk what others have failed to do? My heart goes out to the people of Afghanistan.
In reviewing the past few decades, it would seem that western led democracies, when they have engaged with a country, which is in trouble, have only entered it without full humanitarian understanding of the problems and not sought a proper sustainable solution. Inevitably it takes longer than one thinks, and there are not strong enough safeguards put in to avoid financial losses to development projects, sometimes major.
The UN has a major part to play, but one must ask if today's remit is fit for purpose, or should they be reviewed, and the countries that make up the UN should look at and ask themselves if they are fair in what they give and expect, not just monetarily.
From Proxy Wars to Proxy Diplomacy
The beginning of August was marked by two events that, in the absence of their fundamental significance for the global agenda, are essential for understanding what international politics may look like in the future. First, there was a de facto rupture of relations between China and the small Baltic state of Lithuania after the authorities of the latter made a decision to de facto recognise the sovereignty of Taiwan, which Beijing considers part of the People's Republic of China. Second, this is the first anniversary of the stormy internal political events in Belarus that followed presidential elections which were not recognised by the United States or the European Union and caused discontent among a significant part of Belarusian society.

In the first case, we see how the behaviour of a formally independent state is completely subordinate to the decisions of one of the great powers. Protection by the United States is the most important national interest of Lithuania, since Lithuania itself cannot ensure its own survival due to its lack of potential. In essence, China is now dealing with the implementation of one of the tactical tasks within the framework of the US survival strategy, although formally we are talking about the decision of a sovereign member of the international community. In the case of Belarus, the survival of the state in August – September 2020 was also provided by the full support from Russia, for which the collapse of the Belarusian statehood would mean the emergence of a security threat. At the same time, unlike Lithuania, we cannot say that even now that all decisions made by Minsk correlate with the development of the situation that is optimal for Moscow.

At the same time, Lithuania and Belarus are themselves in a state of acute conflict. It began exactly a year ago, when Lithuania's authorities decided to start an active struggle against their neighbour. During the course of this struggle, Lithuania acted as a proxy for the United States and the leading states of Europe, while Belarus, in turn, is only marginally controlled by Russia, at least from the point of view of most knowledgeable Russian observers. But the survival of this country is in Russia's national interest.

As we can see, in this case, the great powers – Russia, China and the United States – are not interacting directly, but with those who by themselves cannot bear full responsibility for their actions. This raises the question of how, in modern conditions, great powers should act and can, in principle, build relationships with partners who have UN-recognised sovereignty, but do not have the ability to pursue their own foreign policy? This question seems important because the choice of diplomatic or power instruments depends on the answer.

From the Russian point of view, this is especially relevant, since it is surrounded by such neighbours, just like the United States is surrounded by oceans.

Moreover, in recent years, it did not express the desire to regain full control over its neighbours in order to conduct a dialogue with its peers directly, as was the case in the late 19th and early 20th centuries, when the borders of the most important powers of Eurasia were actually aligned.

The emergence of the dialogue problem with countries that do not have the capacity to engage in fully responsible behaviour has become one of the results of international politics in the 20th century. Over the past 100 years, the international system has been filled with a huge number of states that are unable to ensure their survival independently. This process was launched after the First World War, when the victorious powers were interested in creating a significant number of small countries that were absolutely dependent on them. In place of the destroyed Austro-Hungarian, German and Ottoman empires, a large group of state entities arose in Eastern Europe.

None of them could play even an insignificant role during the next big war, in 1939-1945. Even Poland, the largest in terms of population, was vanquished in a manner of weeks and later reborn thanks to the victorious Soviet army. The others may have been more or less successful in developing their own economic base during the 1918-1939 "truce", but their ability to ensure sovereignty with respect to national defence was immediately disproved. All these countries, except Finland, either fell under the pressure of internal circumstances, or were defeated because they acted as potential or active satellites of the opposing sides.

However, after the end of World War II, the "parade of sovereignties" continued on a global scale. Moreover, after 1945, the great powers acquired exceptional resources to manage international affairs – a colossal power gap that arose as a result of the creation of large arsenals of nuclear weapons. During the 1950-1970 period, the main engine of sovereignty was the desire of the two great powers – the USSR and the United States – to create a network of their own client states on the basis of the European colonial empires, unable to ensure their survival without the help of Washington or Moscow. In fact, the process which took place mirrored what had happened 25 years beforehand in Eastern Europe, only the other empires were divided – the British and French colonies.

Sometime later, albeit on a smaller scale, China also joined this movement. Before that point, Beijing's funds had been limited enough that it could reliably promote a strategy of "national self-determination" to protect its own interests. China, in fact, found itself lagging behind in this race, and now it can only think about how client states of Russia or the United States can be so insecure about their future that they will transfer external governance into the hands of Beijing. So far, we have not seen convincing examples of such behaviour.

Moreover, after the collapse of their own colonial empires, Britain and France were able to regain control over the foreign policy of some of the entities that arose from their ruins. Now this control is carried out directly in very rare cases and mainly occurs through institutional mechanisms of interaction, with the European Union or other organisations of the community of market democracies.

As a result of the end of the Cold War, a significant number of countries in need of external support for their survival arose not only in Eastern Europe, but also within the territory of the former USSR. Some of the newly independent states have shown compelling evidence of a movement towards more effective sovereignty. The collapse of the USSR, as well as the collapse of the colonial system in previous decades, led to Russia and China being surrounded by a number of neighbours with whom they can build relatively equal relations in the same way that the United States can deal practically on equal terms with Great Britain, Germany or France.

However,a a significant number of these neighbours simply lack the human and geopolitical resources. As a result, both great powers must now move towards the formation of a special foreign policy with a whole group of countries, which would take into account the peculiarities of their situation. But they are not the only ones. The United States and the leading EU countries also form specific policies towards those who entrust their survival to Russia or China, taking into account what role Moscow or Beijing play in their fate. It is the conflict between the United States and Russia that determines the actions Washington or Berlin takes in relation to, for example, Armenia or Belarus, and not the actual bilateral relations.

Russia also cannot proceed from the assumption that fully ordinary bilateral diplomacy exists in relations with Lithuania or Romania. An opposite example is Russia's policy towards Pakistan, Kazakhstan or Uzbekistan – countries that have the resources necessary for independent survival and responsible foreign policy. China has tried to build traditional relations with the countries of Eastern Europe, but now these efforts are facing noticeable difficulties.

It is very likely that as international politics return to a dynamic balance of power, the leading powers will strive to ensure that their bilateral relations are limited to the circle of those who really have the ability to be responsible in their behaviour. With regard to the rest, one can expect a gradual transformation of the usual diplomatic practice towards a special model that differs in its quality and content. What this new content will be is now no longer a speculative, but a practical task. This new type of relationship can become a kind of proxy diplomacy, which in any case is better than the proxy war that is familiar to all of us.
From our partner RIAC