United in Science report: Climate change has not stopped for COVID19
Climate change has not stopped for COVID19. Greenhouse gas concentrations in the atmosphere are at record levels and continue to increase. Emissions are heading in the direction of pre-pandemic levels following a temporary decline caused by the lockdown and economic slowdown. The world is set to see its warmest five years on record – in a trend which is likely to continue – and is not on track to meet agreed targets to keep global temperature increase well below 2 °C or at 1.5 °C above pre-industrial levels.
This is according to a new multi-agency report from leading science organizations, United in Science 2020. It highlights the increasing and irreversible impacts of climate change, which affects glaciers, oceans, nature, economies and human living conditions and is often felt through water-related hazards like drought or flooding. It also documents how COVID-19 has impeded our ability to monitor these changes through the global observing system.
"This has been an unprecedented year for people and planet. The COVID-19 pandemic has disrupted lives worldwide. At the same time, the heating of our planet and climate disruption has continued apace," said UN Secretary-General António Guterres in a foreword.
"Never before has it been so clear that we need long-term, inclusive, clean transitions to tackle the climate crisis and achieve sustainable development. We must turn the recovery from the pandemic into a real opportunity to build a better future," said Mr Guterres, who will present the report on 9 September. "We need science, solidarity and solutions."
The United in Science 2020 report, the second in a series, is coordinated by the World Meteorological Organization (WMO), with input from the Global Carbon Project, the Intergovernmental Panel on Climate Change, the Intergovernmental Oceanographic Commission of UNESCO, the UN Environment Programme and the UK Met Office. It presents the very latest scientific data and findings related to climate change to inform global policy and action.
"Greenhouse gas concentrations – which are already at their highest levels in 3 million years – have continued to rise. Meanwhile, large swathes of Siberia have seen a prolonged and remarkable heatwave during the first half of 2020, which would have been very unlikely without anthropogenic climate change. And now 2016–2020 is set to be the warmest five-year period on record. This report shows that whilst many aspects of our lives have been disrupted in 2020, climate change has continued unabated," said WMO Secretary-General, Professor Petteri Taalas.
Key findings
Greenhouse Gas Concentrations in the Atmosphere (World Meteorological Organization)
Atmospheric CO2 concentrations showed no signs of peaking and have continued to increase to new records. Benchmark stations in the WMO Global Atmosphere Watch (GAW) network reported CO2 concentrations above 410 parts per million (ppm) during the first half of 2020, with Mauna Loa (Hawaii) and Cape Grim (Tasmania) at 414.38 ppm and 410.04 ppm, respectively, in July 2020, up from 411.74 ppm and 407.83 ppm in July 2019.
Reductions in emissions of CO2 in 2020 will only slightly impact the rate of increase in the atmospheric concentrations, which are the result of past and current emissions, as well as the very long lifetime of CO2. Sustained reductions in emissions to net zero are necessary to stabilize climate change.
Global Fossil CO2emissions (Global Carbon Project)
CO2 emissions in 2020 will fall by an estimated 4% to 7% in 2020 due to COVID-19 confinement policies. The exact decline will depend on the continued trajectory of the pandemic and government responses to address it.
During peak lockdown in early April 2020, the daily global fossil CO2 emissions dropped by an unprecedented 17% compared to 2019. Even so, emissions were still equivalent to 2006 levels, highlighting both the steep growth over the past 15 years and the continued dependence on fossil sources for energy.
By early June 2020, global daily fossil CO2 emissions had mostly returned to within 5% (1%–8% range) below 2019 levels, which reached a new record of 36.7 Gigatonnes (Gt) last year, 2% higher than at the start of climate change negotiations in 1990.
Global methane emissions from human activities have continued to increase over the past decade. Current emissions of both CO2 and methane are not compatible with emissions pathways consistent with the targets of the Paris Agreement.
Emissions Gap (UN Environment Programme)
Transformational action can no longer be postponed if the Paris Agreement targets are to be met.
The Emissions Gap Report 2019 showed that the cuts in global emissions required per year from 2020 to 2030 are close to 3% for a 2 °C target and more than 7% per year on average for the 1.5 °C goal of the Paris Agreement.
The Emissions Gap in 2030 is estimated at 12-15 Gigatonnes (Gt) CO2e to limit global warming to below 2 °C. For the 1.5 ° C goal, the gap is estimated at 29-32 Gt CO2e, roughly equivalent to the combined emissions of the six largest emitters.
It is still possible to bridge the emissions gap, but this will require urgent and concerted action by all countries and across all sectors. A substantial part of the short-term potential can be realized through scaling up existing, well-proven policies, for instance on renewables and energy efficiency, low carbon transportation means and a phase out of coal.
Looking beyond the 2030 timeframe, new technological solutions and gradual change in consumption patterns are needed at all levels. Both technically and economically feasible solutions already exist.
State of Global Climate (WMO and UK's Met Office)
The average global temperature for 2016–2020 is expected to be the warmest on record, about 1.1 °C above 1850-1900, a reference period for temperature change since pre-industrial times and 0.24°C warmer than the global average temperature for 2011-2015.
In the five-year period 2020–2024, the chance of at least one year exceeding 1.5 °C above pre-industrial levels is 24%, with a very small chance (3%) of the five-year mean exceeding this level. It is likely (~70% chance) that one or more months during the next five years will be at least 1.5 °C warmer than pre-industrial levels.
In every year between 2016 and 2020, Arctic sea ice extent has been below average. 2016–2019 recorded a greater glacier mass loss than all other past five-year periods since 1950. The rate of global mean sea-level rise increased between 2011–2015 and 2016–2020.
Major impacts have been caused by extreme weather and climate events. A clear fingerprint of human-induced climate change has been identified on many of these extreme events.
The Ocean and Cryosphere in a Changing Climate (Intergovernmental Panel on Climate Change)
Human-induced climate change is affecting life-sustaining systems, from the top of the mountains to the depths of the oceans, leading to accelerating sea-level rise, with cascading effects for ecosystems and human security.
This increasingly challenges adaptation and integrated risk management responses.
Ice sheets and glaciers worldwide have lost mass. Between 1979 and 2018, Arctic sea-ice extent has decreased for all months of the year. Increasing wildfire and abrupt permafrost thaw, as well as changes in Arctic and mountain hydrology, have altered the frequency and intensity of ecosystem disturbances.
The global ocean has warmed unabated since 1970 and has taken up more than 90% of the excess heat in the climate system. Since 1993 the rate of ocean warming, and thus heat uptake has more than doubled. Marine heatwaves have doubled in frequency and have become longer-lasting, more intense and more extensive, resulting in large-scale coral bleaching events. The ocean has absorbed between 20% to 30% of total anthropogenic CO2 emissions since the 1980s causing further ocean acidification.
Since about 1950 many marine species have undergone shifts in geographical range and seasonal activities in response to ocean warming, sea-ice change and oxygen loss.
Global mean sea-level is rising, with acceleration in recent decades due to increasing rates of ice loss from the Greenland and Antarctic ice sheets, as well as continued glacier mass loss and ocean thermal expansion. The rate of global mean sea-level rise for 2006–2015 of 3.6 ±0.5 mm/yr is unprecedented over the last century
Climate and Water Resources (WMO)
Climate change impacts are most felt through changing hydrological conditions including changes in snow and ice dynamics.
By 2050, the number of people at risk of floods will increase from its current level of 1.2 billion to 1.6 billion. In the early to mid-2010s, 1.9 billion people, or 27% of the global population, lived in potential severely water-scarce areas. In 2050, this number will increase to 2.7 to 3.2 billion people.
As of 2019, 12% of the world population drinks water from unimproved and unsafe sources. More than 30% of the world population, or 2.4 billion people, live without any form of sanitation.
Climate change is projected to increase the number of water-stressed regions and exacerbate shortages in already water-stressed regions.
The cryosphere is an important source of freshwater in mountains and their downstream regions. There is high confidence that annual runoff from glaciers will reach peak globally at the latest by the end of the 21st century. After that, glacier runoff is projected to decline globally with implications for water storage.
It is estimated that Central Europe and Caucasus have reached peak water now, and that the Tibetan Plateau region will reach peak water between 2030 and 2050. As runoff from snow cover, permafrost and glaciers in this region provides up to 45% of the total river flow, the flow decrease would affect water availability for 1.7 billion people.
Earth System Observations during COVID-19 (Intergovernmental Oceanographic Commission of UNESCO and WMO)
The COVID-19 pandemic has produced significant impacts on the global observing systems, which in turn have affected the quality of forecasts and other weather, climate and ocean-related services.
The reduction of aircraft-based observations by an average of 75% to 80% in March and April degraded the forecast skills of weather models. Since June, there has been only a slight recovery. Observations at manually operated weather stations, especially in Africa and South America, have also been badly disrupted.
For hydrological observations like river discharge, the situation is similar to that of atmospheric in situ measurements. Automated systems continue to deliver data whereas gauging stations that depend on manual reading are affected.
In March 2020, nearly all oceanographic research vessels were recalled to home ports. Commercial ships have been unable to contribute vital ocean and weather observations, and ocean buoys and other systems could not be maintained. Four full-depth ocean surveys of variables such as carbon, temperature, salinity, and water alkalinity, completed only once per decade, have been cancelled. Surface carbon measurements from ships, which tell us about the evolution of greenhouse gases, also effectively ceased.
The impacts on climate change monitoring are long-term. They are likely to prevent or restrict measurement campaigns for the mass balance of glaciers or the thickness of permafrost, usually conducted at the end of the thawing period. The overall disruption of observations will introduce gaps in the historical time series of Essential Climate Variables needed to monitor climate variability and change and associated impacts.
Cut methane emissions to avert global temperature rise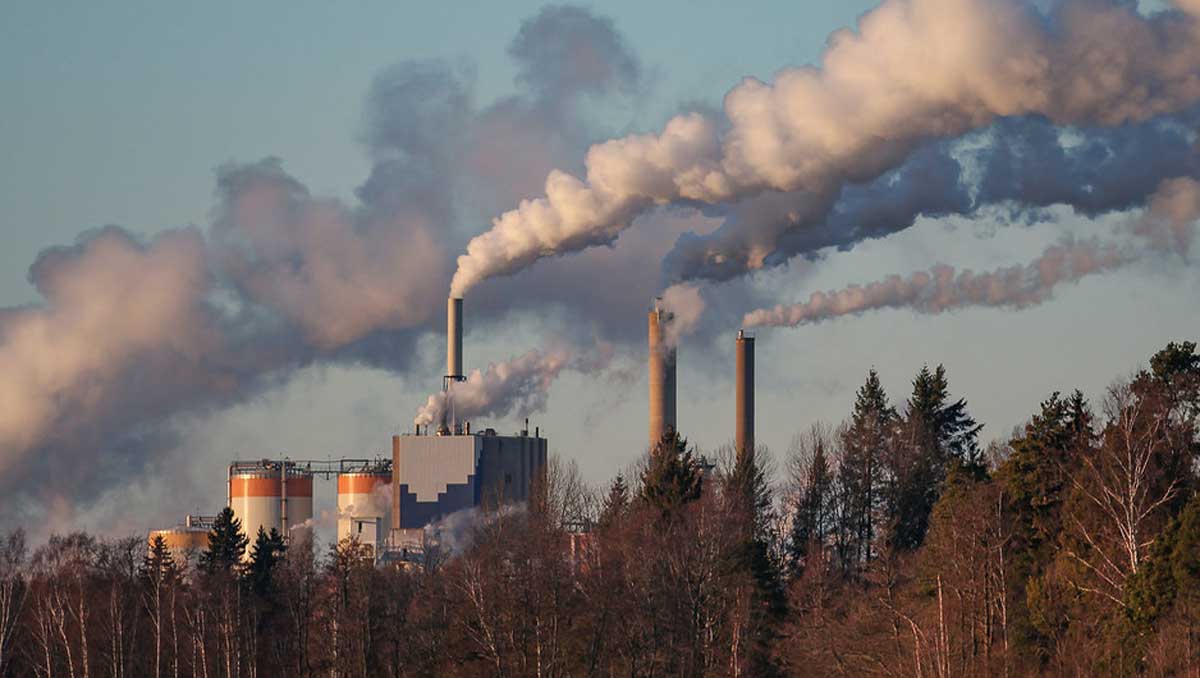 Methane emissions caused by human activity can be reduced by up to 45 per cent this decade, thus helping to keep global temperature rise to 1.5 degrees Celsius in line with the Paris Agreement on climate change, according to a UN-backed report published on Thursday.
The Global Methane Assessment outlines the benefits of mitigating methane, a key ingredient in smog, which include preventing some 260,000 premature deaths and 775,000 asthma-related hospital visits annually, as well as 25 million tonnes in crop losses.
The study is the work of the Climate and Clean Air Coalition (CCAC), a global partnership of governments and non-State partners, and the UN Environment Programme (UNEP).
'Strongest lever'
"Cutting methane is the strongest lever we have to slow climate change over the next 25 years and complements necessary efforts to reduce carbon dioxide. The benefits to society, economies, and the environmental are numerous and far outweigh the cost", said Inger Andersen, the UNEP Executive Director.
Methane is an extremely powerful greenhouse gas, responsible for around 30 per cent of warming since the pre-industrial era.
Most human-caused methane emissions come from three sectors: fossil fuels, such as oil and gas processing; landfills and waste; and agriculture, chiefly related to livestock.
Emissions ever increasing
The report underscores why international action is urgently needed as human-caused methane emissions are increasing faster than at any time since record keeping began in the 1980s.
Even with the COVID-19 pandemic causing an economic slowdown in 2020, which prevented another record year for carbon dioxide (CO2) emissions, data from the United States National Oceanic and Atmospheric Administration (NOAA) shows the amount of methane in the atmosphere reached record levels last year.
The good news
However, unlike CO2, which stays in the atmosphere for centuries, methane breaks down quickly and most is gone after a decade, meaning action can rapidly reduce the rate of global warming in the near-term.
Methane accounts for nearly one-fifth of global greenhouse gas emissions, according to Rick Duke, Senior Advisor to John Kerry, the US Special Presidential Envoy on Climate Change.
"The United States is committed to driving down methane emissions both at home and globally—through measures like research and development, standards to control fossil and landfill methane, and incentives to address agricultural methane", he said.
Solutions readily available
The Assessment identifies readily available solutions that would reduce methane emissions by 30 per cent by 2030, mainly in the fossil fuel sector. Most, or around 60 per cent, are low cost and half have "negative costs", meaning companies will make money from taking action.
So-called "mitigation potential" varies between countries and regions, according to the report. For example, whereas the largest potential in Europe and India is in the waste sector, in China it is from coal production and livestock, while in Africa it is from livestock followed by oil and gas.
"But targeted measures alone are not enough", the partners warned. "Additional measures that do not specifically target methane, like a shift to renewable energy, residential and commercial energy efficiency, and a reduction in food loss and waste, can reduce methane emissions by a further 15 per cent by 2030."
Drew Shindell, a Professor of Climate Science at Duke University in the USA, who chaired the assessment for the CCAC, said urgent steps must be taken to reduce methane emissions this decade.
"To achieve global climate goals, we must reduce methane emissions while also urgently reducing carbon dioxide emissions," Dr Shindell said. "The good news is that most of the required actions bring not only climate benefits but also health and financial benefits, and all the technology needed is already available."
Seven Key Principles for Implementing Net Zero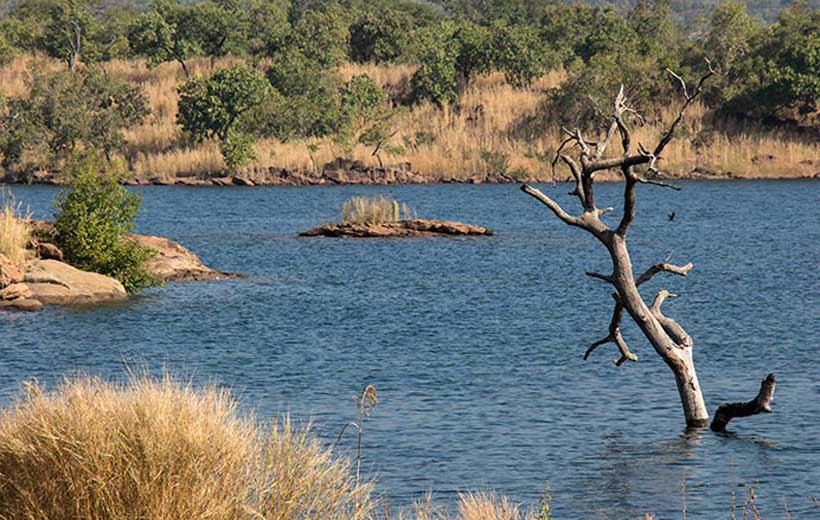 Meeting our shared goals for avoiding dangerous climate change requires a dramatic acceleration of progress towards clean growth and resilience. Over 120 countries have so far announced their intention to bring emissions to net zero by the middle of this century. As we look forward to COP26, this growing political consensus is a cause for optimism about the world's ability to reach the goals of the Paris Agreement. A tremendous amount of work is now needed to turn ambitions into reality.
With that in mind, Canada, the Czech Republic, Denmark, Estonia, Finland, France, Germany, Greece, Hungary, Ireland, Italy, Japan, the Netherlands, Poland, Portugal, the Slovak Republic, Spain, Sweden, Switzerland, the United Kingdom and the United States welcome the following Seven Key Principles for Implementing Net Zero, and we encourage the IEA Secretariat and Members to examine how the IEA, building on its key strengths, can best support the delivery of these principles, in close partnership with other relevant institutions:
Sustainable recoveries can provide a once-in-a-generation down payment toward net zero: As countries stimulate economies and build back after the Covid-19 pandemic, they also have an historic opportunity to jumpstart progress toward achieving net zero emissions. The IEA can further support governments to harness the transition to sustainable net zero energy systems as a driver of clean, sustainable growth and job creation.
Clear, ambitious and implementable net-zero-aligned roadmaps to 2030 and beyond are critical: Governments can increase international confidence in the transition by setting out national roadmaps for action over the next vital 10 years, which incorporate each country's diverse circumstances and utilise a variety of low-carbon technologies and options to enhance steady implementation. The IEA can further support governments across the IEA family in the development of net-zero-aligned roadmaps to 2030 and beyond, and provide necessary guidance and assistance to facilitate implementation.
Transitions will go faster when learning is shared: A wide range of real-world implementation challenges are holding back transitions, including meeting the energy needs of underserved populations and improving safe and sustainable energy access for the poorest and most vulnerable groups. The IEA's Clean Energy Transitions Programme is supporting governments across the IEA family to navigate the technical and economic transition risks and chart an actionable course towards a sustainable and inclusive energy system. Further enhancing mechanisms to share best practices, collaborate on technology, and provide targeted advice across the IEA family can help drive the pace of transition across the global energy system.
Net zero sectors and innovation are essential to achieve global net zero: Today's early stage technologies will likely need to contribute almost half of the emissions reductions required to set the world on an ambitious path to net zero. The development and deployment at scale of a range of climate-neutral energy technologies, combined with energy efficiency, can enable rapid, sustainable and deep energy transitions across all major energy use sectors – many of which involve complex value chains that cross national boundaries. Stronger, consolidated public-private mechanisms for international coordination are needed to accelerate innovation and deployment within sectors. The IEA can further enhance and improve its analysis of innovation and sector decarbonisation, and promote joint strategies and approaches across the IEA family, including coordination with other relevant international fora.
Mobilising, tracking and benchmarking public and private investment can be the fuel to achieve net zero: There is an urgent need to shift gears on climate-neutral energy investment to put the world on track for net zero. By 2030, the amount of investment required in electricity (generation and grid/storage) needs to rise to more than $1.6 trillion per year to be on track for net zero emissions by 2050. Major international efforts are required to increase capital flows for climate neutral energy in emerging markets and developing economies. Public and private sector actors need to be brought together to create the necessary enabling environments to further catalyse sustainable and socially acceptable energy investment. The IEA can enhance its provision of analysis and practical guidance to both governments and the finance community, including through partnerships with other relevant organisations.
People-centred transitions are morally required and politically necessary: As countries seek to advance their shifts to clean energy technologies, the success of these efforts will rest on enabling citizens to benefit from transition opportunities and to navigate disruptions. This includes social, environmental and economic impacts on individuals and communities, as well as issues of affordability and fairness. A focus on training and skills development to equip all citizens to participate in the net zero economy is also critical. Governments should continue to share best practices and, where useful, explore and step up new ways of sharing best practices for designing climate-neutral energy policies that are people-centred and inclusive, including as part of the IEA's Global Commission on People-Centred Clean Energy Transitions.
Net zero energy systems also need to be sustainable, secure, affordable and resilient: Maintaining energy security through transitions is critical. Governments, companies and other key actors need to both anticipate and manage existing and new energy security challenges, including ensuring uninterrupted flow of energy, even as variable power sources increase. This will require ensuring a diverse, sustainable and socially acceptable clean energy and technology mix; making best use of existing infrastructure; and addressing emerging challenges such as climate resilience, cyber risks and the availability and security of critical minerals. Governments should work together to analyse where new mechanisms can contribute to further strengthening the security and resilience of the global energy system alongside a swift net zero transition, which can be underpinned by the IEA's provision of analytic expertise, best practice and efficient security mechanisms.
Being united by the high level of their ambitions, countries at all stages of development will need to determine their own unique path to implementing net zero according to the diversity of national circumstances and wide range of technologies.
Collaborative Partnership on Forests calls for halt to deforestation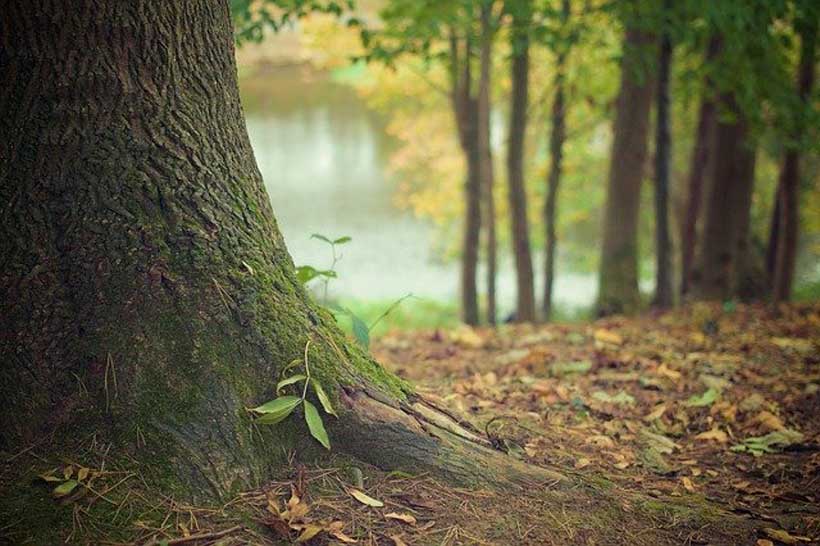 A group of 15 international organizations working on forestry today issued a joint statement highlighting the need to halt the destruction of the world's forests.
The Collaborative Partnership on Forests (CPF) comprises UN agencies including the UN Environment Programme, the Food and Agriculture Organization of the United Nations (FAO), the UN Development Programme, the World Bank Group, and the four Rio Conventions.
In the joint statement released on the sidelines of the 16th Session of the UN Forum on Forests at UN Headquarters, the CPF outlined the impacts of deforestation as well as the opportunities and actions required to reverse it.
"Forests are a source of sustainable livelihoods, prosperity, and resilience, and it is incumbent upon all of us in the forest sector to work together to halt deforestation and increase the world's forest area," said Mette Løyche Wilkie, Chair of the Collaborative Partnership on Forests and Director, Forestry Division, FAO. "Today we affirm our collective commitment to support the call of UN Secretary-General António Guterres to turn the tide on deforestation."
Deforestation and forest degradation continue at alarming rates, and are increasing in Africa. Since 1990, an estimated 420 million hectares of forest has been lost through deforestation globally, and 10 million hectares continues to be lost each year.
Deforestation and other land-use activities meanwhile account for 11 percent of global greenhouse gas emissions.
"To deliver on the Paris Agreement we must utilize the full potential of forests," said Susan Gardner, Director, Ecosystems Division at UN Environment Programme..
The CPF statement outlines how the COVID-19 pandemic has placed additional pressure on forest resources and may result in a significant increase in deforestation. Healthy forests are essential to building back better and are also key in decreasing the risk of future zoonotic diseases, according to the statement.
The CPF sets out the challenges and the opportunities involved in halting deforestation, noting that it needs action beyond the forest sector – including by transforming agriculture and food systems to address the main driver of deforestation: the conversion of forests to agricultural land.
"2021 can be the year to make peace with nature if we increase ambition and identify opportunities for quantum shifts in scale of funding and result," said Gardner.
"Feeding a growing world population and halting or even reversing deforestation are not mutually exclusive," said Wilkie. "We can achieve both through a range of actions, including more balanced land-use planning, restoring the productivity of degraded agricultural lands, stepping up public and private sector commitments to zero deforestation, and reducing food loss and waste."
While important public and private commitments to deforestation have been made, the CPF explains that implementation is lagging and needs to be accelerated if the goals are to be met. Progress on legal timber production and trade and strong forest governance are equally critical.
Ending deforestation is essential to confront the "quadruple planetary emergency", of a climate crisis, a nature crisis, an inequality crisis and a global health crisis, according to the CPF statement.
The statement aims to build momentum for forests ahead of the upcoming launch of the United Nations Decade on Ecosystem Restoration on World Environment Day (5 June) and the UN Climate Conference (COP 26) in Glasgow later this year.
The CPF's mission is to promote sustainable management of all types of forests and to strengthen long-term political commitment to this end. The Partnership is the driving force for the international forest agenda, providing technical and policy guidance and driving a coherent effort to meet global forest goals.