Philippines: Vibrant Agriculture is Key to Faster Recovery and Poverty Reduction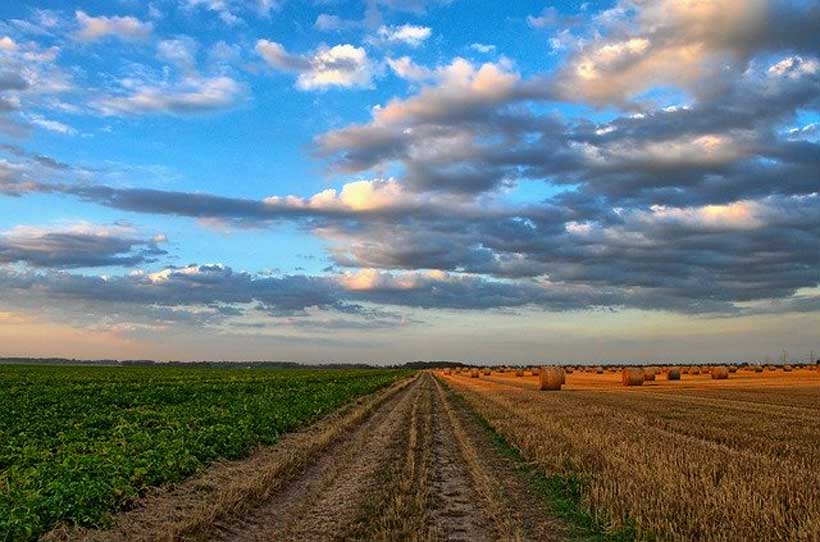 Transforming Philippine agriculture into a dynamic, high-growth sector is essential for the country to speed up recovery, poverty reduction and inclusive growth, according to the latest report released by the World Bank.
Titled "Transforming Philippine Agriculture During Covid-19 and Beyond," the report says that transforming the country's farming and food systems is even more important during the Covid-19 pandemic to ensure strong food value chains, affordable and nutritious food, and a vibrant rural economy.
"Modernizing the country's agricultural sector is a very important agenda for the Philippines," said Ndiame Diop, World Bank Country Director Brunei, Malaysia, Thailand, and the Philippines. "With the exception of a few small natural resource-rich countries, no country has successfully transitioned from middle- to high-income status without having achieved an effective transformation of their agri-food systems. Transforming agriculture and food systems is always challenging. But the country's new vision for agriculture, it's current thrust for diversification and use of modern technologies, and its effective management of food supply during this pandemic clearly indicate that the country is well-equipped to overcome the challenge."
"Our vision is a food-secure and resilient Philippines with prosperous farmers and fisherfolk," Agriculture Secretary William Dar said. "Realizing this vision will require dedicated efforts among major agri-fishery industry stakeholders, led by the Department of Agriculture, to continuously empower farmers, fisherfolk, agricultural entrepreneurs, and the private sector to increase agricultural productivity and profitability, taking into account sustainability and resilience."
The report, which was prepared as part of World Bank support to the Department of Agriculture's "new thinking" in agricultural development, suggests shifting away from a heavy focus on specific crops towards improving the overall resilience, competitiveness, and sustainability of the rural sector.
In the past, spending has gone mostly toward price supports for selected crops and goods, as well as subsidies on inputs such as fertilizer, planting materials, and machines. Global experience shows that while ensuring the availability of key inputs remain important, reorienting significant public spending toward investments in public goods—including research and development (R&D), infrastructure, innovation systems, market information systems, and biosecurity systems—results in faster poverty reduction and greater productivity gains through an overall modernization of agriculture.
The report says that small farmers have difficulty accessing inputs and markets for their produce, while buyers such as agribusiness enterprises and wholesalers find it difficult to get the quantity and quality of produce that they need for processing on a timely basis. Government support can help overcome this market failure by bringing together buyers and producer organizations and providing support for the preparation and implementation of profitable business plans that benefit both parties.
In situations where farmers need support to help them access markets and improve their livelihood, or when compensation measures are needed for farmers affected by trade policies such as the rice liberalization in the Philippines, direct cash payments or cash transfers can be a better option, as practiced in many countries like Turkey, European Union, and the US, says the report. These direct payments have many advantages, such as giving farmers more choices and encouraging private sector development in upstream (inputs and agricultural services) and downstream (processing, marketing) markets, thereby helping farmers connect to these markets and opportunities.
The report says that interventions like farm consolidation (including cooperative farming schemes for instance), better extension services, e-commerce, and investments in agribusiness start-ups can further advance modernization of Philippine agriculture.
"These paradigm shifts will be crucial to meet the emerging domestic and global market opportunities, while creating jobs, raising farmer incomes and ensuring the food security needs of the country and meeting the new challenges of climate change," said Dina Umali-Deininger, World Bank Practice Manager for Agriculture and Food for East Asia and the Pacific.
World Bank's support to the Philippines includes long-running programs aiming to raise agricultural productivity and reduce poverty in rural communities. A current example of this is the Philippine Rural Development Project (PRDP) which aims to help increase rural incomes and enhance farm and fishery productivity.
Several projects are in the pipeline to help raise agricultural productivity, resiliency and access to markets of farmers and fisherfolk in selected ancestral domains in Mindanao and improve management of coastal fishery resources in selected coastal communities.
The Great Reset: A Global Opening Moment to Turn Crisis into Opportunity
H.M. King Abdullah II ibn Al Hussein of Jordan opened the World Economic Forum's Sustainable Development Impact Summit 2020 with a call for a Great Reset, urging drastic action to address problems laid bare and exacerbated by the global COVID-19 pandemic.
"This crisis should also be seen as an opportunity for all of us – if we act decisively, and act together," he said. "We must begin by rethinking our entire global system to become more integrated, resilient and just. A globalized world cannot thrive by leaving its most vulnerable communities behind. We are all in this together. And the sooner we realize it, the better."
"The way forward must be rooted in a re-globalization that fortifies the building blocks of our international community by enabling our countries to strike a balance between self-reliance and positive-positive interdependence, enabling us all to jointly mark a holistic response to all crises facing our world," he said. "A response that strengthens our global economy but also addresses inequalities. A response that leads to technological and industrial progress but also ensures the sustainability of our shared environment."
In the summit's opening session, panellists drew attention to a wide range of issues that can and must be addressed as the world remakes itself in the wake of the pandemic. Disruptions to supply chains – including massive shortages of personal protective equipment and other medical supplies in the early months of the outbreak – highlighted not only the fragility of intricate global systems dependent on unimpeded transport but also the fact that existing supply chains were built for convenience and are not human-centred, said Grace Forrest, Founding Director of the Walk Free Foundation. "Supply chains were built to be efficient, irrespective of the cost locally," she said.
She called for more locally focused and more transparent supply chains that centre communities, commit to sustainability and remove obstacles to the full and free participation of women and girls, who make up over 70% of the victims of modern slavery. "We need to be honest that we cannot keep moving forward when so many people are being held back," she said.
Agricultural practices by the world's farmers cannot be changed through shifts in consumption alone, said Anushka Ratnayake, Founder and Chief Executive Officer of myAgro. "It's not a secret that farmers need tools to adapt to outdated agricultural practices, given climate change, and until now most of that change has been pushed by the consumer. But to truly reset this, change needs to come and start from the farmers and we can help support them to do that by deeply listening," she said.
Ratnayake warned of a looming food security crisis, "particularly in countries where we work where governments have created restrictions on travel or closed weekly markets, which is the main way that farmers earn money". She said: "During the dry season there was a lot of hesitance to spend money and make investments in their farms and so I think in the next coming six to 12 months, food security is going to be our biggest crisis – maybe even ahead of COVID."
Rebecca Masisak, Chief Executive Officer of TechSoup Global, stressed that technology can and must be part of the solution but that unequal access to technology has so far proved to be a big part of the problem, worsening societal divisions in a time when, due to the pandemic, reliance on digital connectivity has markedly increased.
"Bill Gates has talked about the wide availability of digital technology that allows sharing of information global collaboration as being a critical factor in the speed of innovation," she noted, "but digital technologies simply are not yet widely available to civil society at the grassroots level. We must invest in the necessary infrastructure for innovation. We need to support civil society workers and their communities in making all they know available to each other, to governments to business, so that the Great Reset is, in fact, a reset, and is improving both justice and opportunity for all."
Alain Bejjani, Chief Executive Officer of Majid Al Futtaim Holding, said his company has seized on the pandemic to aggressively move forward on eliminating plastics from production and packaging – a move he said that both customers and partner companies have quickly accepted.
Ivan Duque, President of Colombia, noted that although his country has faced a number of crises this year, including a massive inflow of refugees from neighbouring Venezuela, Colombia has managed to meet the challenges and substantially reopen its economy without ignoring environmental commitments.
He said that Colombia has increased its intensive care unit capacity from 5,000 to over 10,000 beds and has kept deaths and contagions per million to levels lower than those of many countries with higher per capita income. In spite of this, Duque said, "we have not left the green agenda behind; we have even accelerated it."
Colombia has pledged to plant 180 million trees by August 2022 as part of the World Economic Forum's Trillion Trees Initiative and is on track to plant 50 million this year despite the pandemic. Duque also highlighted the way that executing state priorities can actually advance sustainability goals. He cited as examples the efforts to stamp out cocoa cultivation, noting that each hectare of cocoa planted results in the destruction of three hectares of tropical jungle, as well as illegal cattle ranching and timber harvesting.
Duque also called for the creation of a credit market modelled on carbon credit markets and aimed at mobilizing global resources to protect the Amazon Basin.
"I think the Great Reset leaves us with the message that we have to find more humane solutions," he said. "We have to acknowledge that whether it's technology, whether it is with entrepreneurship, whether it's through government, we all have to put the human being at the centre and that means the human being has to be more conscious about how to reduce the individual CO2 footprint, and at the same time, how they can all participate in building everlasting sustainable solutions."
King Abdullah II captured the theme of the Sustainable Development Impact Summit well when he exhorted participants: "Instead of looking at problems to solve, I urge you to look at opportunities to seize and ways to collaborate to rebuild a truly global inclusive system that leaves no one behind."
World Economic Forum and IRENA Partner for Sustainable Energy Future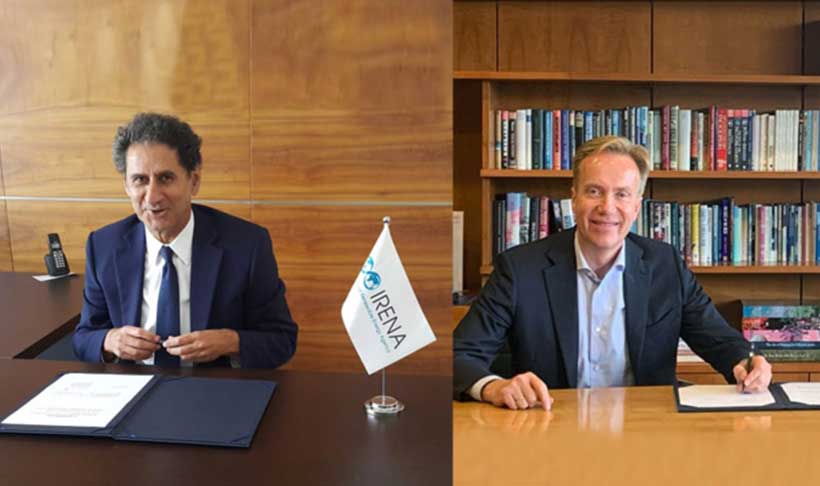 The President of the World Economic Forum, Børge Brende, and the Director-General of the International Renewable Energy Agency (IRENA), Francesco La Camera, signed a Memorandum of Understanding (MoU) alongside the 75th session of the UN General Assembly and the Sustainable Development Impact Summit.
The Forum's Energy Transition Index has found that, without urgent stakeholder action, COVID-19 will compromise the transition to clean energy. And IRENA's Post-COVID-19 Recovery Agenda shows that while renewables have proven their resilience throughout the crisis, targeted policy action and investment in energy transition can leverage socio-economic benefits while staying on course towards a fully decarbonised system by 2050. This MoU brings together two international organizations to collaborate and advance a sustainable energy future through the adoption of new technology, financing and ambitious policy frameworks. It aims to advance the necessary global energy transition, decarbonise hard to abate sectors, scale up the deployment of clean technologies and enhance the energy literacy of decision-makers and the public.
"Countries need to significantly raise their level of commitment towards environmental sustainability, leveraging diverse policies, technologies and financing options," Brende said. "Formalising this ongoing partnership during the Sustainable Development Impact Summit is an important step in strengthening the mission of our organisations. It brings together the knowledge, insight and innovation expertise of IRENA with the Forum's global network to ensure these higher commitments are realised in the near term."
"The energy transformation is at the heart of economic recovery," La Camera said. "Renewable energy offers a way to carbon neutrality by mid-century, aligning short-term policy and investment decisions with our medium- and long-term objectives of the Sustainable Development Agenda and 1.5°C goal of the Paris Agreement. International cooperation is vital to support business and the public sector in their efforts to reach our climate goals. This reinforced partnership combines IRENA's leading expertise on energy transition with the Forum's proven record of success in driving change through public-private dialogue in pursuit of a global energy system that is fit for the future."
"The Forum and IRENA have worked together for several years to support the energy transition," said Roberto Bocca, Head of Shaping the Future of Energy & Materials, World Economic Forum. "This MoU strengthens the collaboration between our organisations to further accelerate and shape the trajectory of the energy transition ensuring it is sustainable, inclusive and supports the economic recovery following COVID-19."
The past decade has seen rapid transformations as countries move towards clean energy generation, supply and consumption. Coal-fired power plants have been retired, as reliance on natural gas and emissions-free renewable energy sources increases. Incremental gains have been made from carbon-pricing initiatives.
The current state of the sector is described in the World Economic Forum's Energy Transition Index 2020. It benchmarks the energy systems of 115 economies, highlighting the leading players in the race to net-zero emissions, as well as those with work to do. This year's report flagged that COVID-19 could threaten the rate at which economies adopt more sustainable power. Sweden tops the overall ranking for the third consecutive year as the country most ready to transition to clean energy, followed by Switzerland and Finland. There has been little change in the top 10 since the last report, which demonstrates the energy stability of these developed nations, although the gap with the lowest-ranked countries is closing. The United Kingdom and France are the only two G20 economies in the top 10.
The Forum's annual Sustainable Development Impact Summit brings together almost 2,000 leaders from around the world to scale up solutions that address the economic, social and environmental challenges of our time. Heads of State, CEOs, and leaders from civil society engage in dialogue to initiate, accelerate and scale-up entrepreneurial solutions that advance sustainable development goals. The summit takes place virtually from 21-24 September.
3 Best MBA Programs in Europe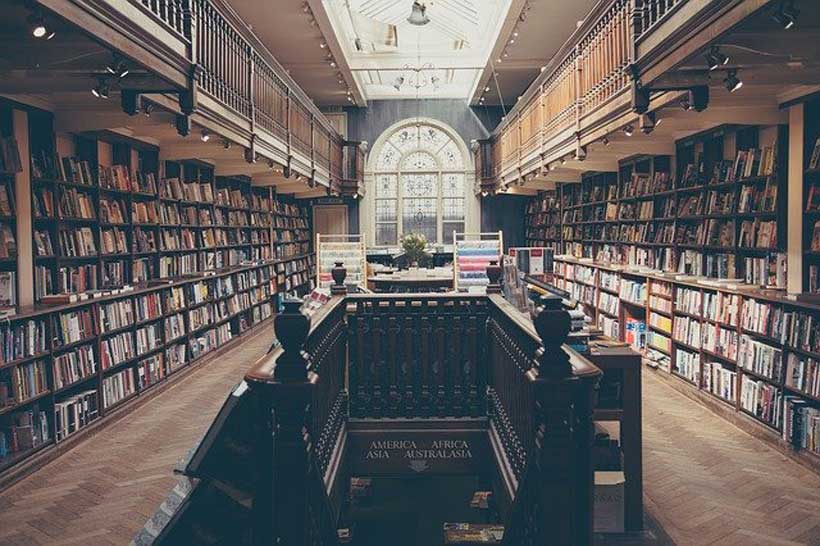 Master of Business Administration (starting now MBA) is one of the most popular programs in business management. MBA is a perfect choice for people who want to acquire the skills and abilities necessary for making optimal decisions in the most challenging business environments. Before applying for an MBA, a person should already have a degree, management experience, and an understanding of professional specificity.
Before applying to the MBA program, you should ensure that you:
have practical experience for an MBA to help you advance your business to the higher level of its existence;
are interested in organizing current and future business processes;
can perceive innovative and efficient management systems;
are focused on achieving top results.
We are sure, our reader, that you have all these features. Your goals are career growth, high income, and an effective business environment. You are ready to work on professional development and worldview enhancement.
What can we do for you? Suggest you several places where you can apply for the best MBA programs in Europe.
Imperial College Business School
Located in London, Imperial College Business School is truly an international place to proceed with the MBA program: around 90% of students come from different corners of the world. The school continually occupies the highest positions in the list of the best educational establishments in the world and Europe in particular.
Imperial College Business School offers four MBA programs. They are Full-Time MBA (one-year course duration), Weekend MBA (21 months course duration), Executive MBA (23 months course duration), and Global Online MBA (two-year course duration).
Depending on the program you choose, you will either study on campus or via the Hub. You will be able to work with professionals, dive into an immersive learning environment, interact with faculty and peers, and become a visionary leader.
If you have a job, Weekend MBA is for you: it allows combining studying and demanding jobs. If, at some point, you feel that you do not have time to complete the assignment, visit services such as EssayPro, where you can get professional help from essay writers while finding an MBA specialist.
If you can't move to London, the Global Online MBA program is for you.
The cheapest program is the Global Online MBA; it will cost you £37,600. The most expensive program is the Executive MBA; it will cost you £60,500. But be sure they are worth their money.
Saïd Business School
This school is a branch of the oldest European university of Oxford and another excellent place for international students. In 2018, it won the international award in the 'Education Futurist' category. It also constantly receives the highest ranks in the global and European lists of the best schools.
To help you in advancing your business and leadership skills, Saïd Business School offers three comprehensive MBA programs.
The first one is a one-year Oxford MBA. It will cost you £59,490, but, for this sum, you will meet thorough leaders, enhance your knowledge at the immersive educational place, dive into diverse international student group, and receive the opportunity to have various career perspectives.
The second one is a 21-month Oxford Executive MBA. This part-time program will cost you £87,000. What will you have for this money? You will participate in the global exchange of ideas and knowledge sustained in the best Oxford traditions. Also, various international perspectives will help you become an effective leader who can analyze and deal with global businesses' challenges. Besides, your company will have access to global business networks.
The third program is a two-year Oxford 1+1 MBA. During the first year of your study, you will receive a Master's degree. During the second year, you will broaden your knowledge and enhance your skills. The school also offers access to development resources, which are very useful in your future career.
Besides, Saïd Business School ensures that all students have an opportunity to receive scholarships and fundings. Here you can learn more about their requirements.
INSEAD
It is a European business school with campuses in different countries such as France, Singapore, and Abu Dhabi. Maybe the next fact will interest you more: recently, INSEAD has entered San Francisco (however, it is temporarily closed because of COVID-19).
Before we mention MBA programs, you should know that INSEAD does not accept transfer credits from other schools. Now, to the main part.
Master in Business Administration is a 10-month program that welcomes students of 88 nationalities. Rigorously selected professors will inspire their students and share different intricacies of the business world. After the program, nine out of ten students find a job three months after studying.
Global Executive MBA requires a full commitment during 12 weeks of campus work and 10-12 hours of homework per week. It is a very intensive program, and it can be a challenge to people who decided to study some time after colleges or universities. However, it is worth time and effort. You will learn from global international experience and find an authentic leadership style.
Give it a try!