Education critical to build a more resilient society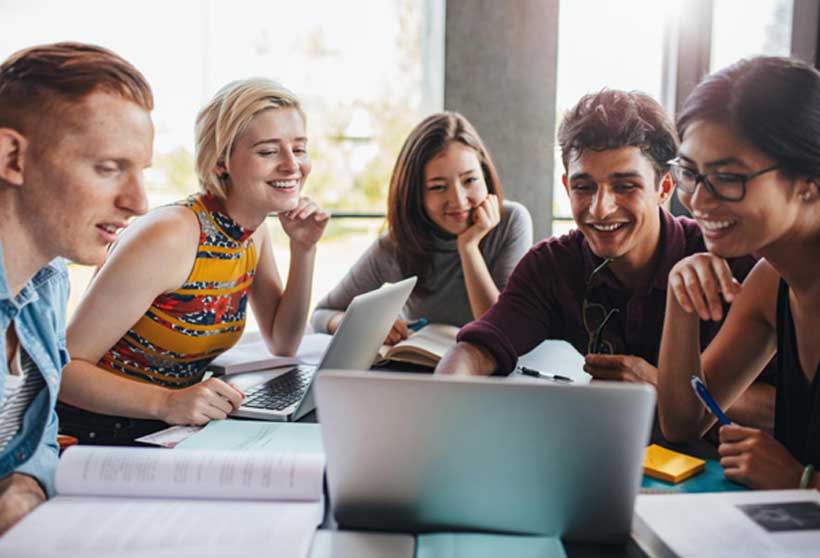 The COVID-19 crisis has exposed the many inadequacies and inequities in education systems around the world. As governments start rebuilding their economies and people's livelihoods, it is critical that long-term public spending on education remain a priority to ensure that every young person has the same opportunity to continue education, succeed at school and develop the skills they need to contribute to society, according to a new OECD report.
Education at a Glance 2020, together with an accompanying brochure analysing the impact of the crisis, warns that, while there is uncertainty about the overall impact of the COVID-19 pandemic on education expenditure, governments may face difficult decisions on the allocation of public funds as economic growth slows, tax incomes decline and healthcare and welfare costs rise. In 2017, total public expenditure on primary to tertiary education as a percentage of total government expenditure was 11% on average across OECD countries, with the share ranging from around 7% in Greece to around 17% in Chile.
"Strengthening education systems needs to be at the heart of government planning to recover from this crisis and give young people the skills and competencies they need to succeed," said OECD Secretary-General Angel Gurría, launching the report in Paris. "It's critical that every effort be made to ensure that the crisis does not exacerbate the inequalities in education that have been revealed in many countries. The current crisis has tested our ability to deal with large-scale disruptions. It is now up to us to build as its legacy a more resilient society."
The crisis has hit the vocational and education training (VET) sector particularly hard. This is a major concern, according to the report, as many of the professions that formed the backbone of economic and social life during the lockdown hinge on vocational qualifications.
On average across OECD countries, young adults today are less likely to attain an upper secondary vocational path than their parents were and more likely to pursue an academic university degree. Earnings are also lower: adults with an upper secondary vocational qualification have similar earnings to those with an upper secondary general qualification, but they earn 34% less than tertiary-educated adults on average across OECD countries.
Governments should step up their efforts to make vocational education and vocational qualifications more attractive to young people. This should include enhancing work-based learning and strengthening ties with the private sector. Currently, only one third of upper secondary vocational students take part in combined school and work-based programmes on average across OECD countries.
Making it easier for students to move from vocational to higher education is also key and can improve learning outcomes. Upper secondary vocational students are more likely to complete their qualification when the programme provides access to tertiary education than when it does not. Today, almost seven in ten students are enrolled in programmes that, in theory, enable them to progress to higher degrees.
The crisis has also raised concerns around the value proposition of higher education institutions, with students reluctant to commit large amounts of time and money when much of the course work is only available online. This may affect international student mobility as students question the very value of obtaining a degree abroad.
Any decline in enrolment of international students for the next academic year will hit the core education services universities offer, but also will indirectly affect the financial support they provide to domestic students, as well as research and development activities. While international students represent 6% of tertiary students on average across OECD countries, they represent 20% or more in Australia, Luxembourg and New Zealand. International student mobility is particularly high at doctoral level, where one out of five students on average travels abroad to earn their degree. To remain relevant, universities will need to reinvent learning environments so that digitalisation expands and complements, but does not replace, student-teacher and student-student relationships.
Education at a Glance provides comparable national statistics measuring the state of education worldwide. The report analyses the education systems of the OECD's 37 member countries, as well as of Argentina, Brazil, China, Costa Rica, India, Indonesia, the Russian Federation, Saudi Arabia and South Africa.
Commitment to ESG Reporting is Driving Change within Global Corporations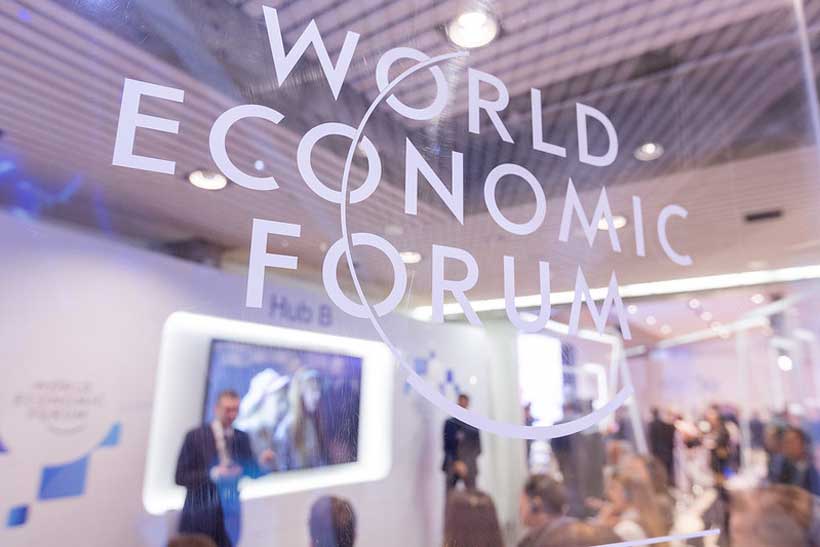 New case studies from the World Economic Forum show how comprehensive environmental, social and corporate governance (ESG) reporting has started to drive corporate transformation around the world, particularly in sustainability efforts and company culture.
Based on case studies from companies reporting on the Stakeholder Capitalism Metrics, the white paper found examples of specific strategy and operations changes as a result. These include initiatives such as new approaches to water management in real estate and implementing biodiversity strategies and targets.
The case studies also indicate that despite some progress, companies are still struggling with competing and disparate ESG frameworks around the world. As regulators begin to roll out mandatory ESG reporting across regions, alignment will be key to ensuring that the clarity and efficacy of ESG reporting continues to improve globally.
We're happy that support continues to grow for this set of metrics even in the face of geopolitical challenges, the lingering global pandemic and economic disruptions of the past two years," said Emily Bayley, Head of Private Sector Engagement, ESG, World Economic Forum. "As this growth continues and jurisdictions transition from voluntary to mandatory sustainability reporting standards, we hope these learnings can provide valuable insights for companies that are just getting started on sustainability reporting and those that have been doing it for years."
ESG-Driven Corporate Impacts
The Stakeholder Capitalism Metrics Initiative case studies engaged a global set of companies to gather how, and if, their ESG reporting has informed corporate transformation both internally and externally.
Examples of these transformations include:
Ecopetrol
Stakeholders told Ecopetrol their report was too long – the Forum's core metrics helped the company focus on reporting topics that are most material and will generate value.
HEINEKEN
The metrics go beyond ESG to capture commercial metrics on employment, economic contribution, investment and tax. This delivers "an annual dashboard of comparable data on both sustainability and prosperity that will provide us with a snapshot of how healthy our company is".
JLL
The core metric on water consumption and withdrawal in water-stressed areas led the company to encourage its teams and clients to agree water management plans and targets. It may even influence where the company rents office space in the future.
Philips
Accurate reporting on the environmental and social impacts of its operations. For example, the metric on resource circularity points customers towards the most impactful products on the market and drives the company's innovation agenda to design more sustainable solutions.
SABIC
Reporting on the Forum's metrics has increased the value of transparency within the company, leading to conversations and progress on difficult issues.
Schneider Electric
The metric on land use and ecological sensitivity contributed to Schneider's new approach to biodiversity, as it adapted its reporting and asked all sites to set specific biodiversity action plans.
ESG Regulatory Landscape
While progress has been made on the creation and implementation of meaningful and effective ESG disclosures globally, concerns remain about the disparate nature of the competing and complex ESG reporting mechanisms that exist today.
There are also concerns that as reporting becomes mandated there could be less transparency because people will not want to disclose more than they have to. As mandated ESG reporting becomes more widespread, both regulators and internal advocates should ensure corporations understand the full value of transparency on sustainability and other ESG issues.
Addressing this issue is particularly important as regulators in different regions begin to roll out their mandatory reporting requirements. Focus on a common set of comprehensive and material metrics will be important for both the efficacy and feasibility of ESG reporting in the coming months. As much as possible, the European Union, the US Securities and Exchange Commission (SEC) and the International Financial Reporting Standards (IFRS) Foundation should align their metrics to ensure companies are able to implement effective ESG reporting globally.
Stakeholder Capitalism Metrics Initiative
The World Economic Forum and the coalition of companies adopting the Stakeholder Capitalism Metrics, engaged with the preparatory working group and are continuing the dialogue with the International Sustainability Standards Board (ISSB) technical teams under the IFRS Foundation as they go through the standard-setting process. The metrics are expected to form part of the ISSB "exposure draft" next year on cross-thematic disclosures and metrics.
Announced at the World Economic Forum Sustainable Development Impact Meetings 2022, these case studies build on the earlier report to showcase progress on the commitment made by companies at the Annual Meeting in 2020. Since then, 186 global companies, with a combined market capitalization of over $6.5 trillion, have adopted the Stakeholder Capitalism Metrics. Of these, 126 companies have disclosed against the metrics in their mainstream reports for either one or two years.
Trade in 25 Technologies Can Help Climate Action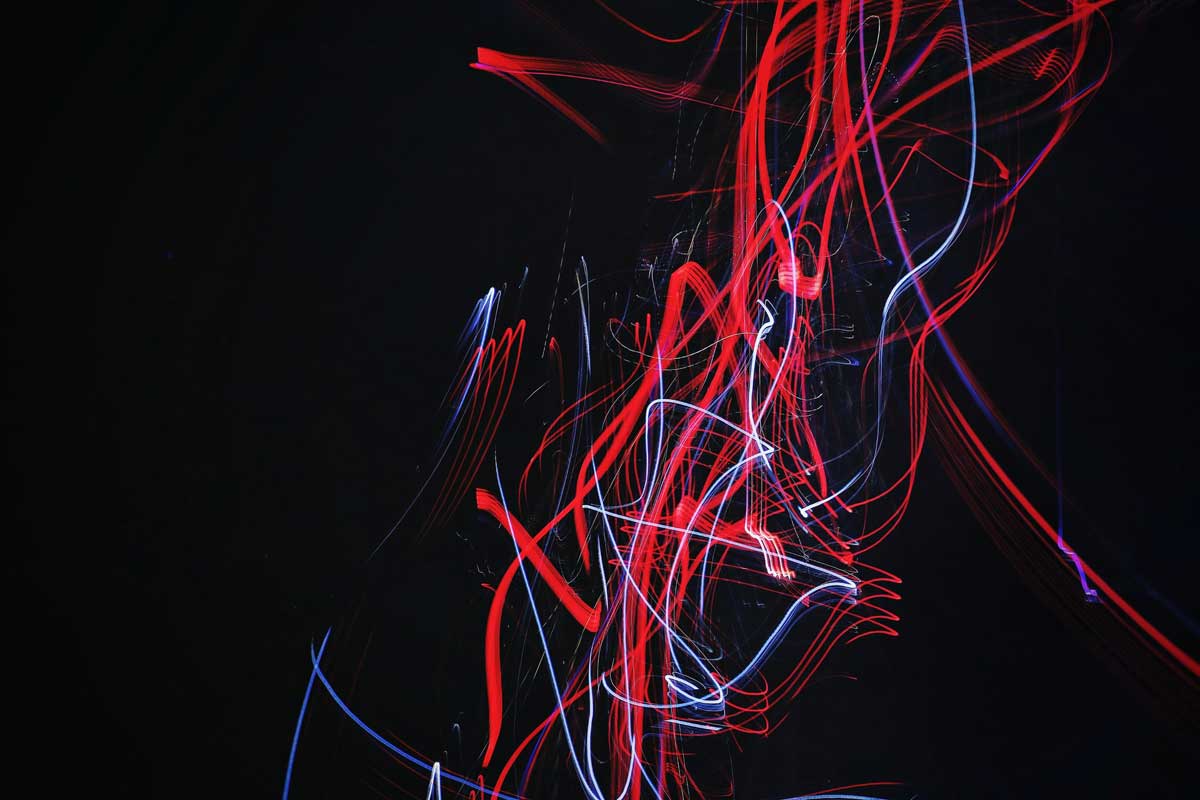 Based on 30 interviews with industry and academia, the Accelerating Decarbonization through Trade in Climate Goods and Services report highlights technologies with high, immediate emissions-cutting potential, in five categories – refrigerants, energy supply, buildings, transport and carbon capture and storage (CCS). The list of technologies can guide trade ministers looking to support climate action.

"Climate change is a global concern," says Sean Doherty, Head of International Trade at the World Economic Forum. "Our response must draw upon the innovation and capacities of the whole world, not be held back by protectionism."

Trade collaboration on climate has been limited to date with trade and climate practitioners working in separate silos. New efforts are emerging now, however, to address the linkages between these two areas.

"There is no time to waste to limit global warming to 1.5°C," adds Jean-Pascal Tricoire, Chairman and Chief Executive Officer, Schneider Electric. "We need to decarbonize three times more, three times faster. The good news is that we have the technologies to do it. Solutions are not limited to renewable energy. It actually starts with energy efficiency, electrification and digitization. If deployed at full potential, we can eliminate 70% of what we're emitting today."

The report also highlights non-tariff barriers that affect trade in climate technologies. Regulatory cooperation around product testing or labelling requirements, for example, could reduce friction in getting emissions-cutting goods to market. Interviewees also noted that climate action is held back by trade barriers to the services needed to operate climate technologies. The report suggests a way to identify these climate services for priority trade cooperation.

"Our transition to a low-carbon economy will hinge on the deployment of a number of key technologies that are both mature and widely available, as detailed in this important report on the nexus of decarbonization and international trade, including energy efficiency, electric vehicles, green hydrogen, smart buildings and more," says Björn Rosengren, Chief Executive Officer of ABB. "ABB's contributions to this new report from the Alliance of CEO Climate Leaders underscore our support for removing and reducing barriers to trade in climate goods and services to speed the drawdown of global emissions."

More efforts are needed to engage developing countries in trade efforts on climate. Over 750 million people worldwide lack reliable electricity access, mainly in sub-Saharan Africa. Developing economy industries must decarbonize and leapfrog the latest technologies to remain competitive in global value chains moving towards net zero. Some developing economies will need support in creating a climate-friendly trade and technology strategy. Global and local industries can help policymakers understand the criss-crossing of value chains that drive economic activity and how to align these flows to the climate agenda.

"Climate change knows no borders and encouraging better trade between countries can ensure the transfer of valuable knowledge, new technologies and skills to improve energy efficiency in homes around the world," says Hakan Bulgurlu, Chief Executive Officer of Arcelik. "It is critical to our ultimate goal of achieving net-zero targets."

To support an increased understanding of trade, value chains and climate action, the Climate Trade Zero community will host dialogues and support countries with actionable analysis.
East Asia and Pacific Sustaining Growth, Restraining Inflation, but Facing Risks Ahead
Growth in most of developing East Asia and the Pacific rebounded in 2022 from the effects of COVID-19, while China has lost momentum because of continued measures to contain the virus, a World Bank report said on Monday.
Looking ahead, economic performance across the region could be compromised by slowing global demand, rising debt, and a reliance on short-term economic fixes to cushion against food and fuel price increases.
Growth in developing East Asia and the Pacific outside of China is forecast to accelerate to 5.3% in 2022 from 2.6% in 2021, according to the World Bank's East Asia and Pacific October 2022 Economic Update. China, which previously led recovery in the region, is projected to grow by 2.8% in 2022, a sharp deceleration from 8.1% in 2021. For the region as a whole, growth is projected to slow to 3.2% this year from 7.2% in 2021, before accelerating to 4.6% next year, the report says.
"Economic recovery is under way in most countries of East Asia and the Pacific," said World Bank East Asia and Pacific Vice President Manuela V. Ferro. "As they prepare for slowing global growth, countries should address domestic policy distortions that are an impediment to longer term development."
Growth in much of East Asia and the Pacific has been driven by recovery in domestic demand, enabled by a relaxation of COVID-related restrictions, and growth in exports. China, which constitutes around 86% of the region's output, uses targeted public health measures to contain outbreaks of the virus, inhibiting economic activity.
The global economic slowdown is beginning to dampen demand for the region's exports of commodities and manufactured goods. Rising inflation abroad has provoked interest rate increases, which in turn have caused capital outflows and currency depreciations in some East Asia and Pacific countries. These developments have increased the burden of servicing debt and shrunk fiscal space, hurting countries that entered the pandemic with a high debt burden.
As countries of the region seek to shield households and firms from higher food and energy prices, current policy measures provide much-needed relief, but add to existing policy distortions. Controls on food prices and energy subsidies benefit the wealthy and draw government spending away from infrastructure, health and education. Lingering regulatory forbearance, aimed to ease lending through the pandemic, can trap resources in failing firms and divert capital from the most dynamic sectors or businesses.
"Policymakers face a tough tradeoff between tackling inflation and supporting economic recovery," said World Bank East Asia and Pacific Chief Economist Aaditya Mattoo. "Controls and subsidies muddy price signals and hurt productivity.  Better policies for food, fuel, and finance would spur growth and insure against inflation."