South Africa aims to stop marine litter at its source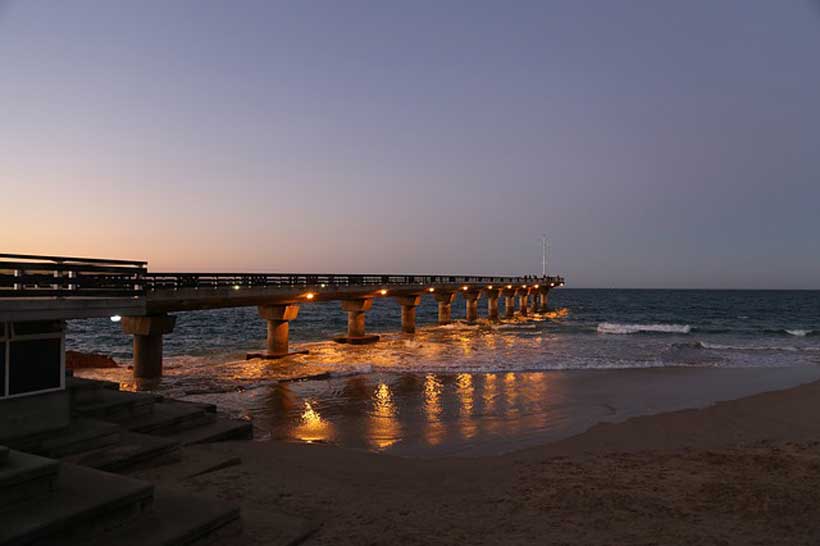 The coast of South Africa's Kwazulu-Natal province looks like it was pulled from a postcard, with wide, sandy beaches stretching for some 600 kilometres. International and local tourists flock here in normal times, drawn to the warm Indian Ocean waters for surfing, relaxation, and glimpses of spectacular wildlife, like loggerhead turtles.
But heavy rains can transform this beautiful coast in a flash. Downpours accelerate the flow of polluted upstream rivers, sending their litter cascading into the sea, including around the city of Durban. After a storm, heaps of plastic bags and bottles pile up on Durban's shores with the current transporting some rubbish hundreds of kilometers down the coast.
What's happening to Kwazulu-Natal's beaches is part of a larger marine litter crisis in South Africa. Every year, between 90,000 and 250,000 tonnes of rubbish enter the oceans that surround the country. This marine litter can damage ship engines and propellers. It becomes entangled in nets and other fishing equipment. It drives away tourists. It's often ingested by birds, mammals, and fish, causing them to choke or become sick. And it can find its way into the human food chain.
But just where is all this waste coming from?
"Eighty per cent of marine litter originates on land, mediated through flash floods and river inputs," said Jared Bosire, Project Manager with the United Nations Environment Programme's (UNEP) Regional Seas Programme. "Therefore, if we want a clean ocean, we must change our behavior on shore and link the solution to the source, which is upstream."
A new project driven by the South African Department of Environment, Forestry and Fisheries aims to do exactly that. The department is joining forces with local officials, non-profit groups, like Coastwatch and Durban Green Corridors, and Plastics SA, a privately-owned company, to stem the flow of marine litter in five river systems in Kwazulu-Natal. Through increased litter collection and community-led waste sorting and recycling, the department will reduce litter generation at its source, thereby lessening the amount of pollution that reaches the ocean.
Litter booms, barriers that collect floating debris, will be installed in the uMngeni, uMlazi, uMbilo, uMhlatuzana, and aManzimnyama rivers. Communities will help clean out the booms on a daily basis during the two-year project. The booms have the added benefit of trapping invasive species, like the exotic water hyacinth, before they take root in waterways.
The department will also implement a waste sorting and recycling programme in one community per river. One possibility being considered is the idea of "swop-shops" where community members can trade the recyclable litter for essentials, said Yazeed Petersen, a Project Manager from the South African Department of Environment, Forestry and Fisheries. "Integrating these shops into the project will further encourage communities to become involved in litter collection."
Douw Steyn of Plastics SA agreed. "We need to ensure that value is given to waste plastic so that it can contribute to the circular economy. Recyclers cannot get enough material, so there is enormous potential for those willing to collect litter."
The project is designed to help South Africa achieve its targets under Sustainable Development Goal 14.1, under which the country committed to preventing and reducing marine pollution by 2025, as well as Sustainable Development Goal 6.3 to improve water quality by 2030 through reducing pollution.
The initiative is being funded by the Global Environment Facility through the Implementation of the Strategic Action Programme for the Protection of the Western Indian Ocean from Land-Based Sources and Activities, executed by the Nairobi Convention. This project will reduce land-based stresses on this environment by protecting critical habitats, improving water quality, and managing river flows. The convention, part of UNEP's Regional Seas Programme, serves as a platform for governments, civil society and the private sector to work together for the sustainable management and use of the Western Indian Ocean.
2021 joins top 7 warmest years on record
Last year joined the list of the seven warmest years on record, the UN weather agency said on Wednesday, and was also the seventh consecutive year when the global temperature has been more than 1°C above pre-industrial levels; edging closer to the limit laid out under the 2015 Paris Agreement on Climate Change.
Although average global temperatures were temporarily cooled by the 2020-2022 La Niña events, 2021 was still one of the seven warmest years on record, according to six leading international datasets consolidated by the World Meteorological Organization (WMO).
Global warming and other long-term climate change trends are expected to continue as a result of record levels of heat-trapping greenhouse gases in the atmosphere, the agency said.
The average global temperature in 2021 was about 1.11 (± 0.13) °C above the pre-industrial era levels. The Paris Agreement calls for all countries to strive towards a limit of 1.5°C of global warming through concerted climate action and realistic Nationally Determined Contributions – the individual country plans that need to become a reality to slow down the rate of heating.
WMO said that it uses six international datasets "to ensure the most comprehensive, authoritative temperature assessment", and the same data are used in its authoritative annual State of the Climate reports.
Since the 1980s, each decade has been warmer than the previous one, said WMO and "this is expected to continue."
The warmest seven years have all been since 2015; the top three being 2016, 2019 and 2020. An exceptionally strong El Niño event occurred in 2016, which contributed to record global average warming.
"Back-to-back La Niña events mean that 2021 warming was relatively less pronounced compared to recent years. Even so, 2021 was still warmer than previous years influenced by La Niña", said WMO Secretary-General, Prof. Petteri Taalas.
Undeniable trend
"The overall long-term warming as a result of greenhouse gas increases, is now far larger than the year-to-year variability in global average temperatures caused by naturally occurring climate drivers".
"The year 2021 will be remembered for a record-shattering temperature of nearly 50°C in Canada, comparable to the values reported in the hot Saharan Desert of Algeria, exceptional rainfall, and deadly flooding in Asia and Europe as well as drought in parts of Africa and South America", the WMO chief added.
"Climate change impacts and weather-related hazards had life-changing and devastating impacts on communities on every single continent", Mr. Taalas underscored.
Others key indicators of global heating include greenhouse gas concentrations, ocean heat content, ocean pH levels (levels of acidity), global mean sea level, glacial mass and the extent of sea ice.
WMO uses datasets – which are based on monthly climatological data from observing sites and ships and buoys in global marine networks – developed and maintained by the US National Oceanic and Atmospheric Administration (NOAA), NASA's Goddard Institute for Space Studies (NASA GISS), the United Kingdom's Met Office Hadley Centre, and the University of East Anglia's Climatic Research Unit (HadCRUT); and the Berkeley Earth group.
WMO also uses reanalysis datasets from the European Centre for Medium Range Weather Forecasts and its Copernicus Climate Change Service, and the Japan Meteorological Agency (JMA).
WMO said that the temperature figures will be incorporated into its final report on the State of the Climate in 2021, which will be issued in April this year.
This will reference all key climate indicators and selected climate impacts, and updates a provisional report issued in October 2021 ahead of the COP26 climate conference in Glasgow, Scotland.
In Jamaica, farmers struggle to contend with a changing climate
It's 9 am and the rural district of Mount Airy in central Jamaica is already sweltering. As cars trundle along the region's unpaved roads, chocolate-brown dust clouds burst from behind their back wheels.
It is here, 50km west of Kingston and 500 meters above sea level, that the Mount Airy Farmers group are having a morning meeting. There are around two dozen people and they all say the same thing; they're struggling to keep their plots productive amid dwindling rainfall, a byproduct of climate change.
"The weather here's a lot drier for longer these days," says Althea Spencer, the treasurer of the Mount Airy Farmers group, which is based in Northern Clarendon. "If you don't have water, it makes no sense to plant seeds because they will just die."
The farmers though, have recently gotten some help in their search for water.
Just meters from where they are gathered stands a two-storey shed with a drainpipe on the roof that funnels rainwater into a tall, black tank. It's one of more than two dozen reservoirs dotted across these mountains. They are part of a project backed by six United Nations (UN) bodies to help Mount Airy's farmers adapt to climate change.
"This partnership among the UN and with communities is exactly the type of activity needed to address the day-to-day and practical impacts of climate change," says Vincent Sweeney, Head of the Caribbean Sub-Regional Office at the United Nations Environment Programme (UNEP). "As we look beyond the Glasgow Climate Change Conference, it is vital that we… adapt to the new realities of a warmer planet in order to protect lives and livelihoods in Jamaica and the Caribbean."
The challenge is not unique to the region. Droughts, floods, and the spread of pests, the byproducts of climate change, are threatening agricultural production around the globe, says the Food and Agriculture Organization. That is potentially disastrous in a world where almost 700 million people go hungry each year.
Small-hold farmers, who work more than 80 per cent of the world's farms, in particular, will need support to remain resilient in the face of climate change, say experts.
A country at risk
Farmers in Jamaica, an island nation of 3 million, are especially vulnerable. In 2020, Jamaica became the first Caribbean country to submit a tougher climate action plan to the UN because the country was at risk from rising sea levels, drought and more intense hurricanes, its government said.
In 2018, the Mount Airy farmers enrolled in the United Nations-backed programme that helps build the resilience of communities to threats such as climate change, poverty and water insecurity. It is regarded as the first joint programme of the United Nations in Jamaica, combining the resources of six agencies, including UNEP.
In Mount Airy, the UN programme has invested in 30 new water harvesting systems. The large, black tanks, which appear across the hilltops like turrets, catch and store rainfall, allowing the farmers to use it evenly via a drip irrigation system. This reduces the emerging threat of longer and more intense dry spells.
The new irrigation system also frees farmers from watering their crops by hand. "Before we got the new system, you had to predict rainfall to put seedlings in," says Spencer, a rollerball pen tucked neatly into her hair and her feet shifting on the sunbaked earth. "It feels pretty good. It allows me more time to do housework, keep up with my farm records, and I have time to go down to the market."
Alongside the tanks sit drums which mix fertilizer with water and spread it evenly among the crops, saving the farmers valuable time. The dissolvable fertilizer is also cheaper than standard fertilizers.
On top of that, the irrigation system improves yields. Spencer now grows and sells more sweet potatoes, peppers and tomatoes than ever before.
Coupled with the water tanks, the programme has also prioritized education. Seminars are run by the Rural Agricultural Development Authority, a government agency, which aims to broaden the farmer's knowledge and skills.
Although it is not unusual for women to farm these lands, Spencer speaks about how the trainings have helped to empower the female members of the group by coming together. "To me, the learnings and the trainings bond us ladies together," she says.
A life in the mountains
Back at the gathering of the Mount Airy farmers, the assembled say some prayers and repeat their mantra aloud two times: "We are the Mount Airy Farmers Group our motto is: All grow in fear and failure bearing fruits of confidence and success."
Spencer, who is in her 40s, is a vocal participant at the meeting and obviously well-liked. She was born in Mount Airy and has been farming these fields most of her life. She has vivid memories of working on her father's farm as a child. Unable to afford to pay anyone else, he often pulled her out of school to sow and reap the fields.
That's a common refrain among many who grew up in Mount Airy – and one the new UN programme is aiming to change.
"If my father had this harvesting system, would I have gone to school more?" Spencer asks herself. "Yes, probably. But even then, he was always working us. So I'm sure he'd find something for us to do," she says laughing.
Spencer welcomes the introduction of the water tanks. However, she says current rainfall patterns mean water sometimes still runs out. "If you don't manage your water properly, one will run out before you get anywhere," she says ominously.
Her story may be one of success today, but it shows that living with climate change will require adaptation and continued investment for years to come. UNEP's 2021 Adaptation Gap Report called for an urgent increase in financing for climate adaptation. It found that adaptation costs in developing countries are five to ten times greater than current public adaptation finance flows, and the adaptation finance gap is widening.
Climate change: For 25th year in a row, Greenland ice sheet shrinks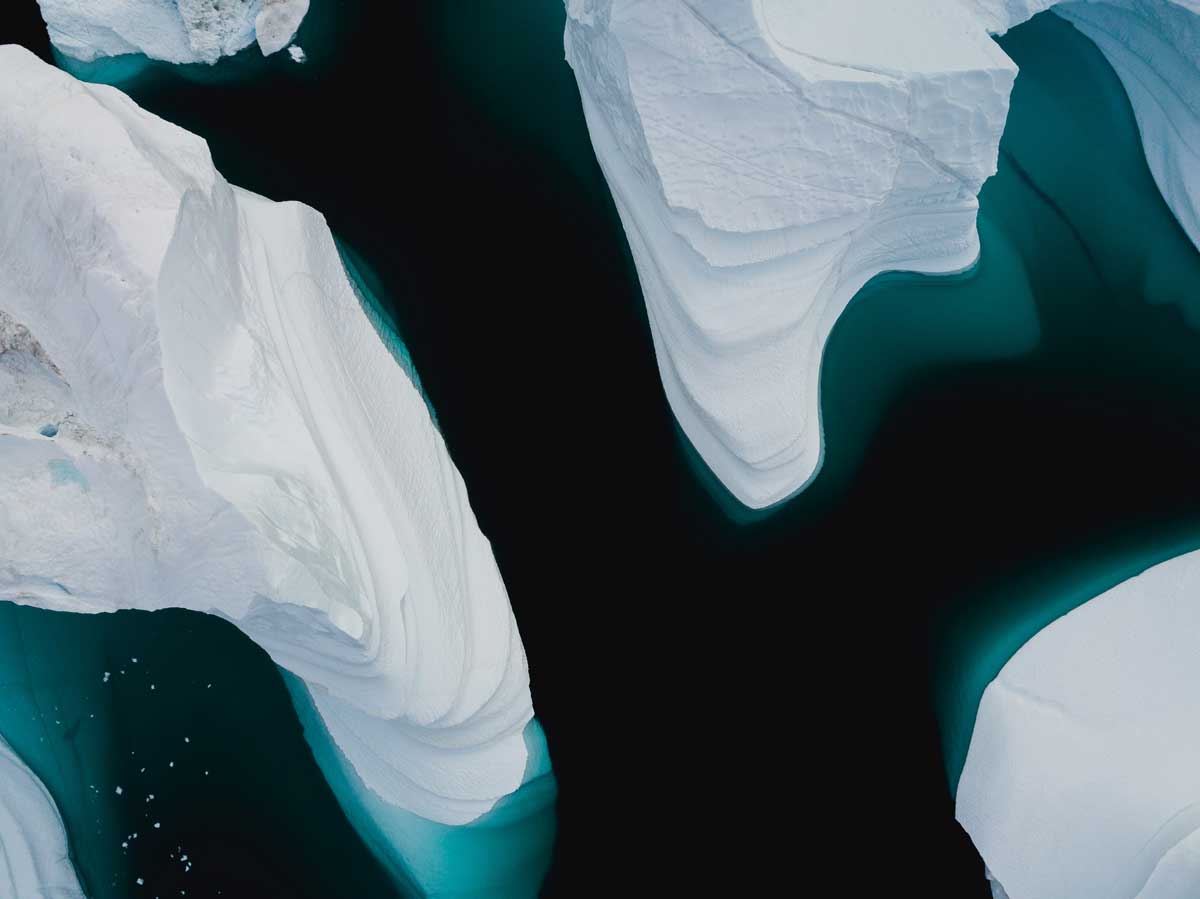 2021 marked the 25th year in a row in which the key Greenland ice sheet lost more mass during the melting season, than it gained during the winter, according to a new UN-endorsed report issued on Friday.
The data from the Danish Arctic monitoring service Polar Portal – which forms part of the UN weather agency WMO's annual State of the Climate report – shows that early summer was cold and wet, with unusually heavy and late snowfall in June, which delayed the onset of the melting season.
After that, however, a heatwave at the end of July, led to a considerable loss of ice.
In terms of "total mass balance" (the sum of surface melting and loss of ice chunks from icebergs, in addition to the melting of glacier "tongues" in contact with seawater), the ice sheet lost around 166 billion tonnes during the 12-month period ending in August 2021.
Climate change
These numbers mean the ice sheet ended the season with a net surface mass balance of approximately 396 billion tonnes, making it the 28th lowest level recorded, in the 41-year time series.
This could be considered an average year, but Polar Report notes how perspectives have changed, due to rapidly advancing climate change. 
At the end of the 1990s, for example, these same figures would have been regarded as a year with a very low surface mass balance.
The report also notes that the cause of the early summer chill, could be due to conditions over southwest Canada and the northwest United States.
In these territories, an enormous "blocking" high pressure system was formed, shaped like the Greek capital letter Omega (Ω).
This flow pattern occurs regularly in the troposphere, and not just over North America, but it had never been observed with such strength before.
According to the report, an analysis by World Weather Attribution demonstrated that it could only be explained as a result of atmospheric warming caused by human activity.
Notable year
According to the report, 2021 was notable for several reasons.
It was the year in which precipitation at Summit Station, which is located at the top of the ice sheet at an altitude of 3,200 metres above sea level, was registered in the form of rain.
The year also saw an acceleration of the loss of ice at the Sermeq Kujalleq glacier, where the rate of loss had otherwise been stagnant for several years. 
Winter snowfall was also close to average for the period between 1981 and 2010, which was good news, because a combination of low winter snowfall and a warm summer can result in very large losses of ice, as was the case in 2019.