South Africa aims to stop marine litter at its source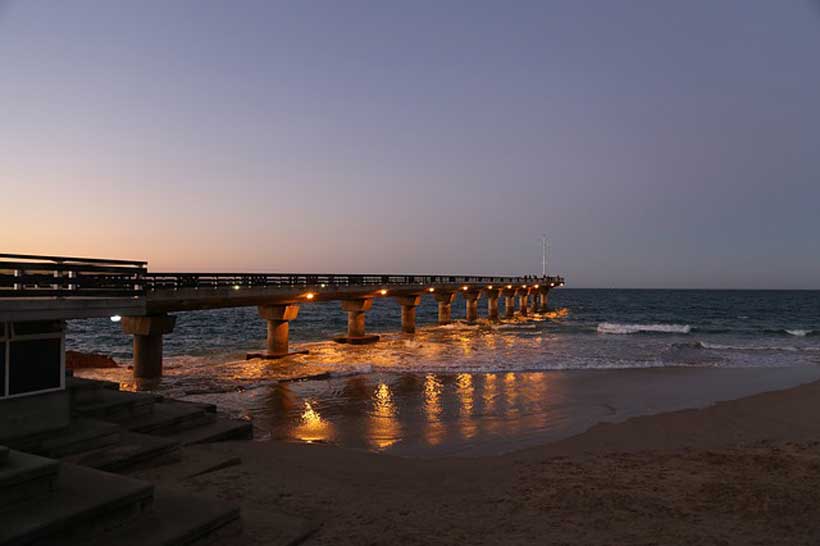 The coast of South Africa's Kwazulu-Natal province looks like it was pulled from a postcard, with wide, sandy beaches stretching for some 600 kilometres. International and local tourists flock here in normal times, drawn to the warm Indian Ocean waters for surfing, relaxation, and glimpses of spectacular wildlife, like loggerhead turtles.
But heavy rains can transform this beautiful coast in a flash. Downpours accelerate the flow of polluted upstream rivers, sending their litter cascading into the sea, including around the city of Durban. After a storm, heaps of plastic bags and bottles pile up on Durban's shores with the current transporting some rubbish hundreds of kilometers down the coast.
What's happening to Kwazulu-Natal's beaches is part of a larger marine litter crisis in South Africa. Every year, between 90,000 and 250,000 tonnes of rubbish enter the oceans that surround the country. This marine litter can damage ship engines and propellers. It becomes entangled in nets and other fishing equipment. It drives away tourists. It's often ingested by birds, mammals, and fish, causing them to choke or become sick. And it can find its way into the human food chain.
But just where is all this waste coming from?
"Eighty per cent of marine litter originates on land, mediated through flash floods and river inputs," said Jared Bosire, Project Manager with the United Nations Environment Programme's (UNEP) Regional Seas Programme. "Therefore, if we want a clean ocean, we must change our behavior on shore and link the solution to the source, which is upstream."
A new project driven by the South African Department of Environment, Forestry and Fisheries aims to do exactly that. The department is joining forces with local officials, non-profit groups, like Coastwatch and Durban Green Corridors, and Plastics SA, a privately-owned company, to stem the flow of marine litter in five river systems in Kwazulu-Natal. Through increased litter collection and community-led waste sorting and recycling, the department will reduce litter generation at its source, thereby lessening the amount of pollution that reaches the ocean.
Litter booms, barriers that collect floating debris, will be installed in the uMngeni, uMlazi, uMbilo, uMhlatuzana, and aManzimnyama rivers. Communities will help clean out the booms on a daily basis during the two-year project. The booms have the added benefit of trapping invasive species, like the exotic water hyacinth, before they take root in waterways.
The department will also implement a waste sorting and recycling programme in one community per river. One possibility being considered is the idea of "swop-shops" where community members can trade the recyclable litter for essentials, said Yazeed Petersen, a Project Manager from the South African Department of Environment, Forestry and Fisheries. "Integrating these shops into the project will further encourage communities to become involved in litter collection."
Douw Steyn of Plastics SA agreed. "We need to ensure that value is given to waste plastic so that it can contribute to the circular economy. Recyclers cannot get enough material, so there is enormous potential for those willing to collect litter."
The project is designed to help South Africa achieve its targets under Sustainable Development Goal 14.1, under which the country committed to preventing and reducing marine pollution by 2025, as well as Sustainable Development Goal 6.3 to improve water quality by 2030 through reducing pollution.
The initiative is being funded by the Global Environment Facility through the Implementation of the Strategic Action Programme for the Protection of the Western Indian Ocean from Land-Based Sources and Activities, executed by the Nairobi Convention. This project will reduce land-based stresses on this environment by protecting critical habitats, improving water quality, and managing river flows. The convention, part of UNEP's Regional Seas Programme, serves as a platform for governments, civil society and the private sector to work together for the sustainable management and use of the Western Indian Ocean.
Paris goals still 'long way off'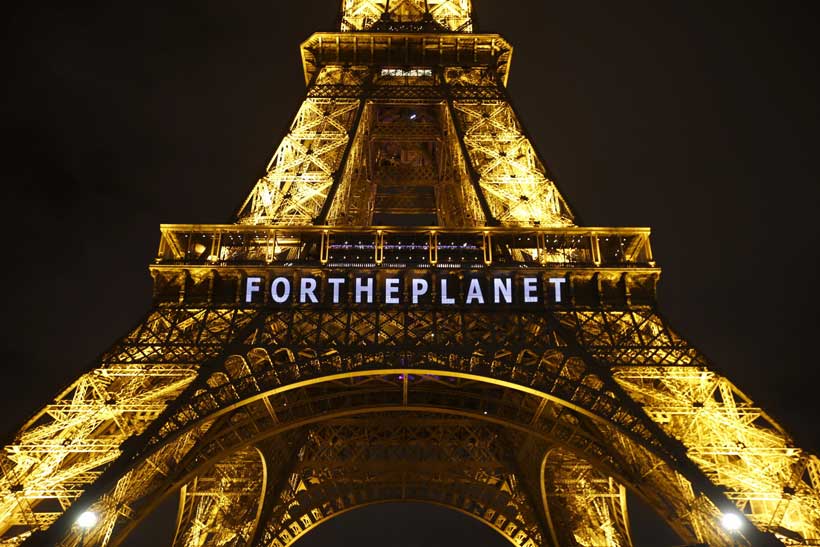 The world is "a long way off" from meeting the goals of the landmark Paris Agreement on Climate Change, the President of the crucial upcoming UN climate conference, COP26, said on Thursday.
British politician Alok Sharma was speaking during a global discussion on the 'green' transition in sectors such as energy, transport and food systems, held as part of the 2021 Spring Meetings of the World Bank and the International Monetary Fund (IMF).
"Oceans are warming, storms are intensifying, and yet we are a long way off meeting the goals of the Paris Agreement", he told the virtual meeting. "Unless we act now, the human, economic and environmental cost will dwarf anything that humanity has seen before."
John Kerry: Last chance to get serious
COP26, which will be held this November in Glasgow, Scotland, aims to accelerate action towards the Paris treaty goals, which centre around limiting global temperature rise to 1.5 degrees above pre-industrial levels by curbing greenhouse gas emissions.
John Kerry, US Special Presidential Envoy for Climate, called the conference "the last best opportunity we have to get real and serious." He particularly urged developed countries to step up efforts to reduce emissions.
"It is essential we raise ambition; we make Glasgow the next step in defining not what we're willing to do but what we really need to do in order to be able to get the job done."
Prince William: Invest in nature
For Prince William, the Duke of Cambridge, COP26 represents an opportunity to put nature at the heart of the climate fight. He called for banks to invest in nature, noting that spending so far has been minimal.
"We cannot recover sustainably from coronavirus, eradicate global poverty, achieve net-zero emissions, or adapt to climate change, without investing in nature", he said.
UN envoy on energy for all
Energy access must also be part of the green transition, according to Damilola Ogunbiyi, Chief Executive Officer at Sustainable Energy for All (SEforALL), a UN partner.
Globally, nearly 800 million people do not have access to electricity, while 2.8 billion lack access to clean cooking sources, she said, which is equivalent to the populations of Africa, Europe and China combined.
To change their lives, she recommended that governments focus on policies in the areas of promoting renewable and sustainable energy, and on ease of doing business and regulations. Again, financing here is needed, together with commitment.
"We all see that globally, when we come together, just the amazing work we can do, and the COVID vaccine is a perfect example", said Ms. Ogunbiyi, who is also the Special Representative of the UN Secretary-General for Sustainable Energy for All.
"We literally have to have a COVID vaccine response to help a lot of developing countries because it's not that they don't want to transition, or they don't want to do the right thing. It's a fact that if you do need to transition, there is a lot of funding that is needed.
New UN resolution reinforces link between human rights and the environment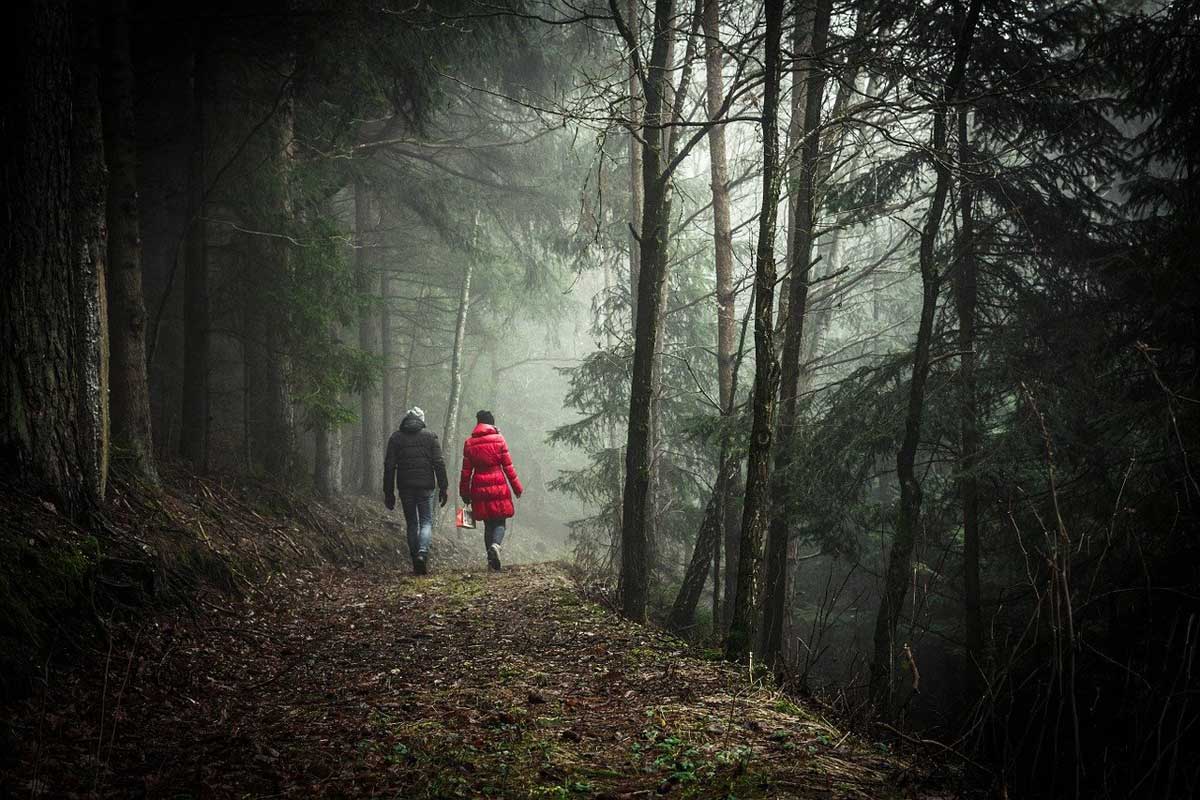 In late March, the United Nations Human Rights Council adopted a resolution that calls for a human-rights-based approach to conserving and restoring natural spaces. We speak with the Acting Director of the United Nations Environment Programme's (UNEP's) Law Division, Arnold Kreilhuber, to find out how the resolution will help safeguard the environment and contribute to sustainable development.
United Nations Environment Programme (UNEP): The Human Rights Council adopted its first resolution on human rights and the environment in 2011. What has changed since then and how is this resolution different?
Arnold Kreilhuber (AK): Since 2011 we have seen important developments regarding the undeniable link between human rights and the environment, which are reflected in this resolution (46/L.6.Rev1).
First, the human rights obligations on states relating to the environment have become clearer and more accepted. More than 155 states have now recognized some form of a right to a healthy environment in international agreements or their national constitutions, legislation, or policies.
Second, the resolution notes and advances the need for a human-rights-based approach in the context of conserving, restoring and sustainably using biodiversity, particularly in the context of the ongoing post-2020 biodiversity framework negotiations and the One Health initiative. Third, all the resolutions adopted by the Human Rights Council on human rights and the environment over the last decade have, step-by-step, paved the way for the possible global recognition of the right to a healthy environment. The last decade of action on this topic resulted in a statement by states in which they commit to proceeding with negotiations towards adopting a resolution proclaiming the right by the UN.
UNEP: How will the resolution affect the work of UNEP and how could it contribute to the achievement of global environmental and human rights goals?
AK: The resolution is a strong vote of confidence in UNEP's work on environmental rights. It welcomes UNEP's work, particularly in the implementation of the UN Secretary General's Call to Action for Human Rights. It will help advance our ongoing partnership on environmental rights with the Office of the High Commissioner for Human Rights (OHCHR), the UN Development Programme (UNDP) and other key partners.
The resolution explicitly recalls the fifth session of the United Nations Environment Assembly in February 2021, where Member States endorsed UNEP's Medium-Term Strategy. This is an important acknowledgement of UNEP's commitment to work on advancing human rights obligations related to the enjoyment of a safe, clean, healthy, and sustainable environment.
UNEP: The resolution calls on states to take a rights-based approach to biodiversity-related matters. What does this mean in a practical sense?
AK: This is a very important and timely call as the world is preparing to adopt a new Global Biodiversity Framework in 2021. The integration of environmental and human rights would be key to ensuring a healthy, biologically diverse and sustainable planet for present and future generations and in supporting the achievement of the Sustainable Development Goals (SDGs).
To assist states and other stakeholders in taking a rights-based approach, UNEP and OHCHR published key messages on biodiversity and human rights. The messages set out ways of incorporating a rights-based approach to biodiversity-related matters, which include practices related to participation in land and resource governance, accountability, cooperation at all levels, education, and the protection of indigenous peoples and environmental human rights defenders engaged in biodiversity-related protection activities.
UNEP: States also signed a joint statement, expressing their intent to proceed with discussions for a resolution on the right to a healthy environment. What is the significance of this statement and what issues will be discussed?
AK: This is a remarkable outcome. The joint statement, signed by 69 states, represents an unprecedented level of support for the global recognition of the right to a healthy environment and a commitment to proceed with the process of formalising this recognition. A number of states in the past have expressed their support for the global recognition of the right but an explicit, strong intent signed by 69 states has never before been accomplished.
Such a statement helps to accelerate the momentum built around the recognition of the right to a healthy environment. This has the support of the UN Secretary-General, heads of UN agencies, including the Executive Director of UNEP, 15 UN entities as well as over 1,100 civil society and indigenous organizations who signed a pledge calling for the recognition of that right.
The next steps will depend on states as it will be an inter-governmental negotiation with the participation of other stakeholders. We expect that states will discuss procedural aspects of the resolution and substantive aspects of the right, including the scope and content of the resolution. UNEP is fully committed to supporting states in achieving this goal.
UNEP: What are the benefits of the global recognition?
AK: UNEP sees several benefits of the recognition of the right to a healthy environment. Among others, UNEP expects that the global recognition of the right to a healthy environment will serve as a catalyst in addressing a triple planetary crisis: climate change, loss of biodiversity and pollution.
Evidence shows that the recognition of the right to a healthy environment has contributed to stronger environmental laws and policies, improved implementation and enforcement of those laws and policies, increased levels of public participation in environmental decision-making and has enhanced access to information and access to justice. In short, it has contributed to improved environmental outcomes.
The recognition of the right to a healthy environment at the global level will support efforts to address environmental crises in a more coordinated, effective and non-discriminatory manner, help achieve the SDGs, provide stronger protection of rights and of the people defending the environment, and help create a world where people can live in harmony with nature.
UNEP: Do UN resolutions make a difference? Is there any evidence of that from the past?
AK: Studies show that UN resolutions have made a difference. An example can be drawn from the process of the formal recognition of the right to water and sanitation as an independent human right by the UN General Assembly Resolution (64/292) in July 2010. The recognition spurred the inclusion of the right to water and sanitation in national constitutions, laws and policies and resulted in positive effects on global water governance and outcomes. Since the adoption of the resolution, countless people have gained access to safe drinking water and sanitation, creating a transformative change in their lives. We expect the UN resolution on the right to a healthy environment would have an important and positive impact on the lives of people on the ground.
Plastic pollution disproportionately hitting marginalized groups
Vulnerable communities disproportionately bear the brunt of environmental degradation caused by plastics pollution, and action is urgently needed to address the issue and restore access to human rights, health and well-being, according to a new UN report published on Tuesday.
The report, entitled, Neglected: Environmental Justice Impacts of Plastic Pollution, was produced by the UN Environment Programme (UNEP) together with the grassroots environmental group, Azul. The findings aim to empower communities affected by plastic waste and advocate for their inclusion in local decision making.
Environmental injustice
"Environmental justice means educating those on the frontlines of plastic pollution about its risks, including them in decisions about its production, use, and disposal, and ensuring their access to a credible judicial system", said Inger Andersen, UNEP Executive Director.
The report showcases how environmental injustices are linked to plastic production, in areas such as deforestation for road building, the displacement of indigenous peoples to conduct oil drilling, as well as contamination of potable water by fracking operations to extract natural gas, in countries such as the United States and Sudan.
Moreover, the report warns of health problems among African-American communities living near oil refineries in the Gulf of Mexico, and the occupational risks faced by some two million waste pickers in India.
Disproportionate impacts
The impacts of plastics on marginalized populations are severe, and exist at all stages of the production cycle, from extracting raw materials and manufacturing, through to consumption and disposal, according to the report.
Plastic waste not only endangers the livelihoods of those relying on marine resources, it also causes a raft of health issues for people who consume seafood infested with toxic micro and nano plastics.
Women, in particular, suffer from plastic-related toxicity risk, due to higher aggregate exposure to plastics at home and even in feminine care products.
Differences in gender, social roles, and political power in regulating plastic use and health standards place women at high risk of miscarriages and cancer, further exacerbating gender-related disparities overall.
Aggravated by the COVID-19 pandemic, plastic waste has become a major part of the global pollution crisis, along with biodiversity loss and climate change, representing a triple emergency that must be tackled by strong and effective action plans, says UNEP.
Action points
The report calls for governments to prioritize the needs of those disproportion­ately affected by plastic pollution, underscoring that action must be taken at multiple levels.
It calls for an expansion in plastic waste monitoring, better studies into its health impacts, and more investment in waste management. Governments should further enforce bans on single-use plastics and encourage their reduction, recycling and reuse.
Other actors such as business and industry leaders, non-governmental actors, and consumers should also make efforts to reverse the situations for those who are socially, economically, politically marginalized.