Hans J Morgenthau in his classical work of Politics Among Nations stated that the aspiration for power on part of several nations, each trying to maintain or overthrow the status quo and policies aim to preserve it, leads to a necessity of configuration that is called balance of power.[1]This concept lead to coining the terms of strategic stability and arms race following competing states ambitions to maintain balance and stability. The evolving cycle of new arms race in international arena among major powers has ensued rapid force modernization at conventional and strategic level. The global defense spending has reached $1.917 trillion in 2019according to SIPRI, while, US ($732billion) China ($261billion), India ($71.1billion), Russia ($65.1 billion), KSA ($62 billion) remain among the highest military spenders.[2] Indian defense spending due to its hegemonic ambitions has increased by6.8%in 2019 as compared to $66.5 B in 2018. The Indian MoD has spent and allocated over $ 16.91 billion for acquiring new weapon systems for its armed forces. During the first 50 days of Modi second term BJP government spent over USD 1.23 billion on armed forces. While, amid current India china military standoff Indian government approved $67,365,400 ($67 million) on emergency bases. Thus, the build-up and expansion of forces by India is impacting the delicate balance of power in the South Asia.
The Indian Army has been the major focus of force modernization which include acquiring and procuring new weapon systems across the force spectrum for infantry soldier to mechanized infantry, artillery, and armored branches. One of the major modernization project is Indian Army's Future Infantry Soldier System (F-INSAS)which has seen an investment of over $ 6-8 billion by the DRDO for equipping infantry soldiers and upgrading 325 Battalions with new weapon systems, armor protection and communication systems along with network centric capabilities.[3] The Indian Army has also made deals worth of $5 billion to acquire battle rifles of various calibers including 650,000 units of AK-103, 72,000 units of SIG 716 and 94,000 units of Caracal 816.The Indian Army has allocated $3.4 billion (80% of its capital budget) for procurement of artillery and howitzer guns under Field Artillery Rationalization Program with aim to equip 169 artillery regiments with 3,000 155mm howitzers in self-propelled, tracked, ultra-light configuration by 2025. The Indian army is planning on inducting:
1,100 units of 55 km range Dhanush ATAGS copy of French Bofors FH-72B howitzers worth $2.9 bn by 2021.
100 units of K-9 Vajra-T self-propelled howitzer guns.
140 units of M777 howitzer guns for $700 Million with US.[4]
Indian Army currently fields 65 armored regiments consisting approximately 3000 MBTs and is beefing them up. For this purpose Indian Army has initiated various deals.
A deal for 464 units of T-90MS MBTs has been made with Russia which worth $1.93 billion and has furthered order for 1345 units of T-90S Bhishma MBTs to be developed indigenously.
Deal worth of $1.7 B for acquiring Milan 2T ATGMs from France, subsequent deals for Spike ATGMs are in pipeline with Israel.
Indian Army is also negotiating with South Korea for Hanwha K-30 Biho mobile ADS worth of $2.5 billion.
The Indian Air Force has embarked upon a major force modernization process. Purchases worth Rs USD 1.088 billion cleared for IAF in just last 2 months from May-July 2019.
IAF has processed the deal of procuring 170 air crafts worth $22 billion for 114 Medium Multi-Role Combat Aircraft (MMRCA) with contenders from Boeing F/A-18, Lockheed Martin F-21, Saab Gripen-E, Russian Su30 and Mig 29 and 56 twin turbo C-295 cargo jet under joint venture of TATA-Air Bus.
Apart from this a $8.6 billion deal for 36 Rafale fighter jets is underway which will be inducted in IAF by 2022.
A deal worth of $ 2.43 billion for 33 Russian fighter jets including 21 Mig-29 and 12 Su-30 MKI including upgradation of 59 existing Mig 29 jets amid military standoff with China. [5]
IAF project on Tejas Mk I, II which costed $1 billion and has inducted only 16 out of 123 planned jets.
The Indo-Russian deal for S-400 BMD of $5.5 billion will materialize till October 2020-2023.[6]
The IAF is also procuring gunship helicopters from Boeing with 22 Apache AH-64E and 6 Chinook CH-47F (I) utility helicopters worth of $ 3.1 billion.
The IAF has initiated project for stealth Unmanned Combat Air Vehicle named Ghatak and allocated $37 million developed by DRDO by 2025.[7]
India has given tender to HAL for USD 1.415 billion to develop Indian Multi Role Helicopter (IMRH) replacing its fleet of Russian Mi-8/17.
The Indian Air Force is procuring BVR Stand-off missiles such as METEOR and SCALP along with R-37 RVV-BD missiles to target AWACS and support aircrafts within hostile air space. IAF has also tested and inducted BrahMos Cruise Missile with extended range upto 500 km launched from Su-30 MKI. IAF has also conducted tests of BVR Astra missiles with a range of 100 km, a Mach speed of 4.5 with payload capacity of 15 kg to be deployed on Su-30 MKI.
Under its hegemonic ambitions India has been heavily investing in its navy and embarking on equipping over 200 vessels by 2027 under its force modernization process.
India has signed deals with Russia including development of two guided missile frigates worth $950 million under Project 11356. Akula Class Nuclear powered attack submarine SSN worth $3 billion for leasing by 2025.Further procurement deal for Naval EWACS helicopters Kamov 31 for $ 521 million is also underway.[8]
India also plans on procuring 6 next generation missile vessels worth $2 billion.
The development of 4 out of 6 Kalvari Class/ Scorpene Class diesel-electric, AIP, submarines is underway with a net cost of $3.4 billion by 2020 under P75 project at Mazagon Docks Mumbai.This will be followed by six more conventional submarines under project P-75I for which the Indian government has placed tender for global ship-builders including French, German, Swedish, Spanish and Russian companies for a worth for 6.6 billion USD by 2030. Moreover, a tender worth USD 291 million for critical heavy-weight torpedoes for the under-construction Scorpene Class subs has been made to global manufacturers.[9]
Indian Navy's Advance Technology Vessel (ATV) project worth $13 billion is underway to develop six Arihant Class SSNsand seven Project 17 A class stealth frigates to be delivered by 2022.
INS Vikrant which costs about $2.4 billion is under construction at Cochin Shipyard in Kerala will enter into sea trails by 2021 and inducted by Indian Navy in 2023, while proposed project of INS Vishal a 50,000 tonnage vessel is under negotiation with Royal Navy for $5 billion.[10]
India is also procuring 24 MH-60 Seahawk helicopters from US for $2.4 billion for anti-surface and anti-submarine warfare. Procurement of 10 P-8 Poseidon maritime aircraft for $3 billion signed with US, maturing from 2020-2023.[11]
Turkish TAIS has secured a tender worth of $2.3 B for manufacturing five support tanker vessels with 45,000 tonnage.
The DRDO has also carried out test trails of Electro Magnetic Rail Gun EMRG for the Indian Navy. The EMRG can fire projectiles with a speed of Mach 6.
ISRO would be developing $ 231 million military satellite GSAT-7R for communications between warships, aircraft and shore based units, to be launched in 2020.[12]
Indian indigenous defense production corporations are also engaging in various joint ventures with international defense industries. Indian Missile and Defense equipment manufacturer Baharat Dynamics Limited (BDL) has procured orders worth $ 3.63 billion including $ 1.1 billion currently on hand to be executed by 2023-24. BDL is also engaged in joint venture with DRDO for QR SAM, Akash 1S-NG, ATGMs and sonobuoys. The company has an MoU with Thales, UK for STARSTREAK HVM for air defense. Israeli firm Rafael Advanced Defense Systems has awarded Kalyani Rafael Advanced Systems a $100 million contract to supply missile kits for Barak-8 medium-range surface-to-air missiles and MRSAM worth USD 50 million with IAI. Under a $2.5 billion program launched in 2017, the IAF will induct 18 firing units and 450 missiles while the Indian Army will induct 14 firing units and 500 missiles.[13]
India has maintained an unsafeguarded nuclear program by manipulating the Atoms for Peace program and carrying out nuclear tests in 1973. India over the years has developed significant nuclear weapons program, increasing stockpiles for fissile materials. The currently under construction Indian Nuclear City project at Challakere, Karnataka would host largest nuclear site in Asia upon its completion. This facility will be able to produce enriched uranium fuel for nuclear weapons and for hydrogen bomb also.It is estimated that India maintains30%-45%highly enriched Uranium HEU U-235 with stocks ranging to 4.0±1.4 at various sites maintaining lare centrifuge plants mainly at Rattehalli and Cgitradurga plant under Rare Materials Project, operational since 1990.
India also maintains a considerable amount of weapons grade plutonium which is being produced in two major reactors located near Mumbai in Bhabha Atomic Research Centre (BARC). In BAC complex two reactors produce weapon grade plutonium; a 100 MWt Dhruva plant commissioned in 1985 and another 40 MWt CIRUS which was decommissioned in 2010. India is also planning to construct a 100 MWt reactor in Vizag located in Andhra Pradesh. The estimated amount of weapon grade plutonium maintained by India is around 0.6 + 0.15 tonnes, while 6.5+3.5 tonnes of reactor grade plutonium which is produced from unsafeguarded heavy-water reactors used for power production which can be used for producing military grade plutonium in future. India is also using over 2 tonnes of plutonium as fuel for fueling the core of under construction Fast Breeder Test Reactor. The estimated nuclear weapons of India are around 125+ with sufficient fissile material to manufacture 300 to 492 weapons.[14]
India maintains a considerable space program with over 55 satellites in space including designated military satellites which are around 8 and over 17 dual use satellites. These satellites are laden with electro optical, and radar imaging, electromagnetic and cartographic sensors used for various ISR missions. Indian space program has a budget of over $1.6 billion and has recently embarked on launching manned mission to moon. India on March 27, 2019 conducted an Anti-Satellite mission which created debris and threatened the peace in outer space which is a global common.[15]
The hegemonic ambitions and destabilizing actions to peace and strategic stability of India are evident from Indian rapid force modernization. The rapid restructuring of the armed forces, shifts and changes in nuclear doctrines from No-First Use to First Use and issuance of Land Warfare Doctrine 2018 an evolution of Cold Start Doctrine CSD, indicates the hostile and belligerent ambitions of India. Modi regime has spent billions of dollars for upgrading its armed forces in India is on a spree to force modernization for quenching its hegemonic desires while projecting its actions to counter China, while in reality its force projection and modernization is aimed against Pakistan at the cost of destabilizing strategic balance in South Asia. Thus, the irrational decisions and aggressive posturing of India has placed Pakistan in a position to secure its own national interests and security by countering potential Indian military capabilities. The major areas of concern for Pakistan would be apart from conventional and nuclear domain would be cyber and space domains where India has been excessively investing and developing its capabilities. Pakistan due to its economic constraints and conventional asymmetry vis-à-vis India must invest in force multiplier platforms, long-range and deep strike capable weapon systems including strategic and cruise missiles along with developing redundant and survivable command, control, communications, computer, cyber, intelligence, surveillance and reconnaissance (C5ISR) systems. For this purpose Pakistan should focus upon developing and increasing its indigenous capabilities, investing in research and development and enhancing human resources in emerging technologies, and enhancing bilateral cooperation with allies in various sectors to attain strategic advantage against Indian hegemonic ambitions to maintain the strategic balance in the South Asian region.
---
[1] See, Morgenthau, Hans J, "Politics Among Nations", (New York, Alfred A. Knopf, 1948)
[2]"Global military expenditure sees largest annual increase in a decade—says SIPRI—reaching $1917 billion in 2019,"
SIPRI, April 27, 2020, https://www.sipri.org/media/press-release/2020/global-military-expenditure-sees-largest-annual-increase-decade-says-sipri-reaching-1917-billion#:~:text=(Stockholm%2C%2027%20April%202020),growth%20in%20spending%20since%202010.
[3]"Future infantry: unravelling the Indian Army's F-INSAS programme," Army Technology, February 20, 2012, https://www.army-technology.com/features/featurefuture-infantry-unravelling-the-indian-armys-f-insas-programme/.
[4]Sandeep Unnithan, "Bang for the buck?," India Today, February 22, 2018, https://www.indiatoday.in/magazine/the-big-story/story/20180305-bang-for-the-buck-make-in-india-military-hardware-1176002-2018-02-22.
[5] "India to buy 33 Russian fighter jets for $2.43bn," Al Jazeera, July 3, 2020, https://www.aljazeera.com/news/2020/07/india-buy-33-russian-fighter-jets-243bn-200703045842841.html
[6]"S-400 Triumf missile deal: India mulls euro payments for Russian arms to escape US sanctions," Business Today, June 28, 2019, https://www.businesstoday.in/current/economy-politics/s400-triumf-missile-deal-india-russia-euro-payment-russian-arms-us-sanctions/story/359683.html.
[7]Shiv Aroor, "EXCLUSIVE: Inside The World Of India's Most Secret Combat Aircraft Program," LiveFist Defense, February 02, 2018, https://www.livefistdefence.com/2018/02/exclusive-inside-the-world-of-indias-most-secret-combat-aircraft.html
[8]"Defence ministry approves Navy's Rs 3,600-crore deal with Russia for 10 Kamov-31 helicopters," India Today, May 3, 2019, https://www.indiatoday.in/india/story/defence-ministry-indian-navy-russia-kamov-31-helicopters-1516576-2019-05-03.
[9] "India Wants global warship builders to build new submarines for $6.6 billion," Defense News, July 12, 2019, http://www.defencenews.in/article/PM%e2%80%89Modi-wants-global-warship-makers-to-build-new-submarines-for-$66-billion%e2%80%89Report-585762.
[10]Ajai Shukla, "Budgetary woes put India's supercarrier 'INS Vishal' on hold," Business Standard, May 06, 2019, https://www.business-standard.com/article/economy-policy/budgetary-woes-put-india-s-supercarrier-ins-vishal-on-hold-119050600047_1.html.
[11]"US approves sale of 24 MH 60 Seahawk helicopters to India for $2.4 bn," Economic Times, April 3, 2019, https://economictimes.indiatimes.com/news/defence/us-approves-sale-of-24-mh-60-romeo-seahawk-helicopters-to-india-for-usd-2-4-bn/articleshow/68698990.cms.
[12]Manu Pubby, "Navy to buy Rs 1589 crore satellite from ISRO," The Economic Times, July 19, 2019, https://economictimes.indiatimes.com/news/defence/navy-to-buy-rs-1589-crore-satellite-from-isro/articleshow/70283927.cms
[13]Vivek Raghuvanshi, "Joint Israeli, Indian venture to make missiles kits for Barak-8 weapon," Defense News, July 11, 2019, https://www.defensenews.com/global/asia-pacific/2019/07/11/joint-israeli-indian-venture-to-make-missiles-kits-for-barak-8-weapon/
[14]Indian Fissile Material, International Panel on Fissile Materials, February 12, 2018, http://fissilematerials.org/countries/india.html
[15]"India's Military To Create Defence Space And Cyber Agencies As Part of Reforms," SpaceWatch, April 30, 2019, https://spacewatch.global/2018/10/indias-military-to-create-defence-space-and-cyber-agencies-as-part-of-reforms/.
Afghanistan Will Test SCO's Capacity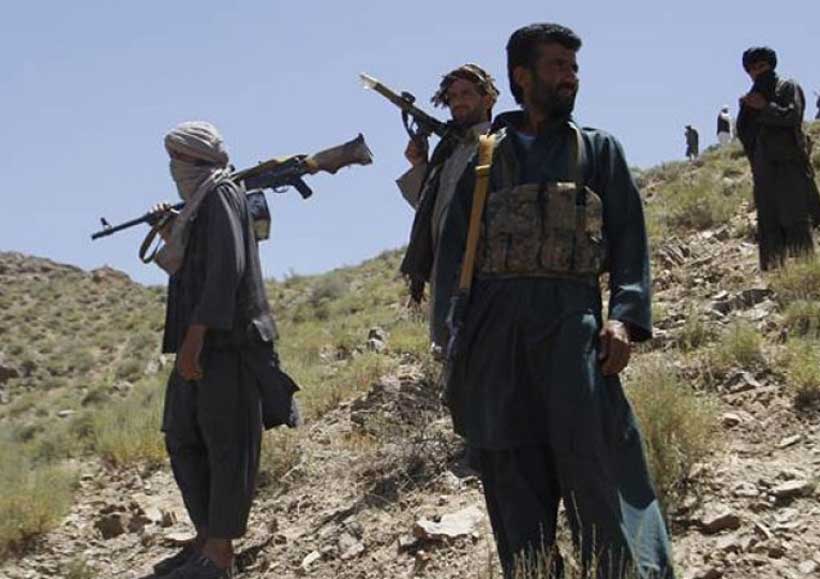 The US is withdrawing from Afghanistan. Twenty years of the US-led foreign intervention has brought neither prosperity, nor stability, to the country. With hundreds of billions of dollars spent on the seemingly endless military operations and with thousands of Americans killed, the Biden Administration faces a harsh reality: A Western type political system is not likely to take roots in Kabul anytime soon. Washington has lost the war it waged for the last two decades. The main challenge for US President Joe Biden and his team is how to make the painful US defeat less humiliating and the ongoing retreat more graceful.
This is not to say that the US will play no role in and around Afghanistan after September 11, 2021. It might continue to support the government in Kabul for some time through economic and technical assistance, through intelligence data sharing, or even through limited US airstrikes against rebellious warlords in county's provinces. Still, the place of Afghanistan in the US—and Western—strategic designs will go down dramatically. In the end of the day, only Afghans themselves can settle the conflict in their country through a political dialogue and an inclusive peace process.
On the other hand, from now on, the future of Afghanistan should be a matter of concern not for remote overseas powers, but for regional players around this country—such as Iran, Pakistan, China, Russia, India and Central Asia countries. The ability or inability of these players to come to a common denominator on their respective approaches to Afghanistan will become the critical external factor affecting the country's future.
Unfortunately, no consensus about Afghanistan exists between major regional players. Each of them has its own history of relations with the Afghan state and the Afghan people, sometimes quite controversial and sometimes even bitter. They have very different assessments of the current balance of powers inside the country, and often quite diverging threat perceptions. Their respective views on the military capabilities of the insurgent Taliban and on its long-term political goals are not the same. Each of the regional players has carefully developed its special lines of communication to the government in Kabul and, arguably, to various factions of the insurgent camp as well.
Still, the overall views within the neighboring countries on the desirable future of the country coincide or, at least, significantly overlap. Essentially, there are two fundamental issues at stake for all the Afghani neighbors. First, Afghanistan should not become an Islamic Emirate, which international terrorist groups like ISIS or Al-Qaeda could use to plan their malign subversive operations in the region. Second, Afghanistan should stop being the major producer and exporter of narcotics, which it has become under the Western occupation. Of course, regional players would also prefer to see Afghanistan as a politically stable, economically striving, socially inclusive, culturally diverse and religiously tolerant country. However, everybody understands that this is too high a bar to consider for in the immediate future.
The Shanghai Cooperation Organization (SCO) might well be an appropriate platform to try figuring out how to approach these two critical issues in a multilateral format. Afghanistan, as well as neighboring Iran, has an observer status within SCO; Turkmenistan coordinates its Afghan policies with SCO countries; all other regional players are full-fledged members to the organization. The SCO-Afghanistan Contact Group has existed since the fall of 2005 and it has already accumulated a lot of useful practical experience. Still, until recently, the contact group operated in the shadows of the Western intervention in the country. The time has come for SCO member states to bring this body out to the light and to rise up to a new, post-US Afghan challenge.
One of the SCO comparative advantages is that, given its very broad and even ambiguous mandate, it is in a position to address simultaneously security, economic and human development agendas of Afghanistan, combining support for political stability, implementation of large-scale economic projects and assistance for social capital building. It can also coordinate efforts of other international actors ranging from the specialized agencies of the United Nations to private foreign companies to small NGOs interested in specific avenues of collaboration with partners in and around Afghanistan.
Keeping in mind significant disagreements between SCO members (especially between India and Pakistan) on a number of important Afghanistan related matters, one could envisage a multilateralism a la carte approach to specific projects in this country. It implies that select SCO states could form project-based coalitions to engage in initiatives of their choice without necessarily trying to involve all of SCO member states. However, it is important to make sure that such projects would not jeopardize or question core national interests of other SCO members.
The role of Afghanistan itself should not be limited to that of an SCO economic or security assistance recipient. Without an active Afghan involvement, some of the SCO plans would be hard to implement in full. For instance, engaging Afghanistan in major railway and energy infrastructure projects is indispensable for strengthening regional connectivity between Central and South Asia and in the SCO space as a whole. The China proposed-Belt and Road Initiative would remain incomplete, if it has to bypass Afghanistan due to unaddressed security concerns. In sum, Afghanistan should become a subject, not an object of the regional multilateral cooperation.
No doubt, Afghanistan stands out as a formidable challenge for SCO, but it is also a unique opportunity for the alliance of Eurasian nations. If the organization manages to succeed whether the US and its Western allies failed in the most dramatic way, this success would be the best possible illustration of the changing nature of international relations. After having successfully tested its institutional capacity in Afghanistan, SCO could find it much easier to approach various regional crises, civil conflicts and failed states in Eurasia—and even beyond the Eurasian continent. Regretfully, there will be no shortage of such crises, conflicts and failed states in years to come.
From our partner RIAC
Foreign Troops withdrawal at a faster pace from Afghanistan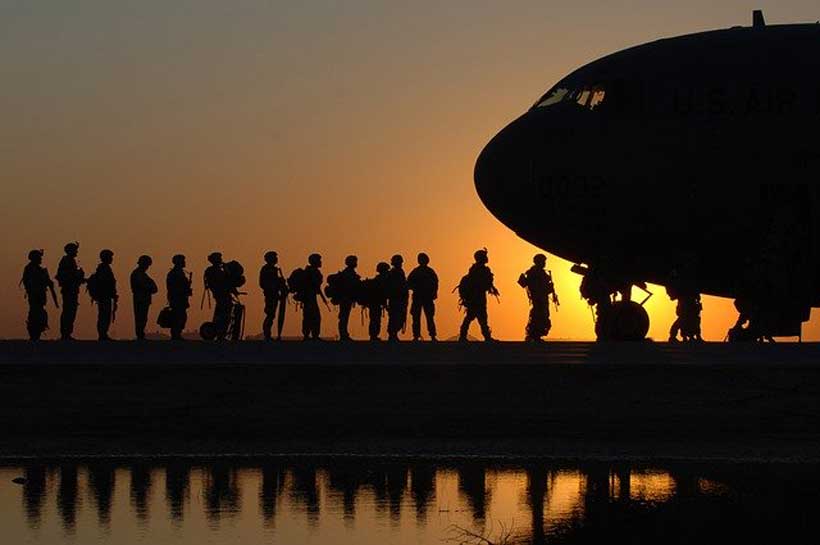 The US is withdrawing troops at a faster pace than expected. It has been reported that almost half of the remaining forces have already been evacuated. It might be a part of the US strategy. Only time will explain it well. The US is handing over some crucial posts to Afghan Government Forces like the essential Bagram Air Base. Afghan Army was created by Americans, trained by Americans, equipped by Americans, and considered loyal with American. Their task was to obey American orders, protect American interests, and counter the Taliban.
The Taliban's offensive against the Afghan forces has witnessed a sharp increase in diverse parts of more than twenty provinces of Afghanistan. The Taliban even attacked Mihtarlam – the 16th largest city in the Laghman province – which has been a comparatively quiet and calm city in the last few years. As a result of the Taliban's current encounters, innocent Afghans have become refugees in different parts of the country. Their next destination may be Kabul and they are capable of taking over Kabul conveniently.
As a matter of fact, the Afghan Governments of President Ashraf Ghani or Hamid Karzai were not legitimate Afghan-owned Governments; they were created by Americans and served Americans as puppet Governments. The natural pillars of the power were the Taliban. American took control from the Taliban in 2001, and they negotiated the troop's withdrawal with the Taliban directly, without involving President Ashraf Ghani's Government initially. American knows that Taliban are the real owners of Afghanistan and should rule their country in post withdrawl era. Americans acknowledged the potential and supremacy of the Taliban. President Ashraf Gahni or Hamid Karzai has no roots or public support in Afghanistan and will have no role in the future political setup in the post-withdrawal era.
Taliban are well-educated people, having good knowledge of Economics, Science & Technology, Industry, Agriculture, International relations and politics, and in-depth understanding of religions. They ruled the country in 1994-2001 successfully. Their era was one of the most peaceful eras in the recent history of Afghanistan.
Just like any defeating army, the US is trying to harm Afghanistan as much as possible, and destroying its weapons and war machinery at an estimated worth of US Dollars 80 Billion, and destroying ammunition depots, Infrastructures, and all-important places, before the surrender, creating a tough time for Taliban to reconstruct the war-torn country. Even the US is deliberately pushing Afghanistan towards chaos and civil war-like never-ending trobles.
Desperate, Afghan President Ashraf Ghani complained about American disloyalty in his interview with Der Spiegel on May 14, 2021. Displaying a feeling of betrayal and helplessness, President ashraf Ghani is blaming Pakistan. However, Pakistan's positive role in bringing the Taliban to negotiating table in Doha is widely admired by the US and International community.
Similarly, in his interview with Der Spiegel on May 22, 2021, former Afghan president Hamid Karzai has also taken a tough stance on Pakistan and blamed Islamabad for its alleged link with and support to the Taliban. However, he also indirectly gave the message that the United States would not want peace in Afghanistan. At the same time, he has expressed high hopes "for the so-called Troika Plus, a diplomatic initiative launched by Russia which also includes China and the United States." In response to the very first question about the Taliban, Karzai says that "I realized early into my tenure as president that this war is not our conflict and we Afghans are just being used against each other" by external forces.
However, it was the people of Afghanistan who suffered the four decades of prolonged war. It seems their sufferings are reaching an end. All the neighboring countries also suffered due to the Afghan war, and it is time for all neighboring countries to support Afghan reconstruction. China is already willing to assist in reconstructing Afghanistan under its mega initiative BRI. Pakistan, Iran, Central Asia, and Russia may also outreach Afghanistan and play a positive role in rebuilding Afghanistan.
A stable and peaceful Afghanistan will be beneficial for all its neighbors and the whole region. Let's hope for the best, with our best struggles.
What position would Russia take in case of an armed conflict between China and US?
China and Russia have seen increasing interactions and closer bonds as they face amid US pressure. The trilateral relations of China, Russia and the US are of great significance in the international order. Ahead of the upcoming Putin-Biden summit, Global Times reporters Xie Wenting and Bai Yunyi (GT) interviewed Russian Ambassador to China Andrey Denisov (Denisov) on a range of issues including bilateral and trilateral relations, COVID-19, and many others.

GT: Russian President Vladimir Putin and US President Joe Biden will meet in Geneva on June 16. What are your expectations for the meeting? How do you evaluate the possibility of improvement in Russia-US relations during Biden's presidency?

Denisov: We are realists. We do not expect impossible outcomes. We welcome any measures that reduce tensions and competition, but we are very cautious about what we can expect from the Russian-American relations, especially in the context of the very tense relations between the two countries. The Geneva summit, the first meeting between the two leaders since Biden took office, is less likely to resolve important issues between the two countries. A better outcome, though, is that it sets the conditions for resolving problems in the future.

GT: Some analysts suggest the Biden administration may take measures to ease tensions with Russia in order to concentrate on dealing with China. Will this strategy alienate Russia from China and draw it closer to the US?

Denisov: This view is too short-sighted. It can't happen. I think we're smarter than what the Americans think.

GT: Russian Foreign Minister Sergei Lavrov visited China after the China-US meeting in Anchorage, while China's top diplomat Yang Jiechi visited Moscow after a Russia-US foreign ministers' meeting. Was the timing of these two visits deliberately arranged? What signal did this send?

Denisov: As for the timing, it was purely coincidental that the two visits followed the high-level talks between China and the US in Anchorage and between Russia and the US in Iceland. It takes time and technical preparation to arrange a visit at the level of foreign minister and above.

When Russia was preparing for Russian Foreign Minister Sergei Lavrov's visit to China, it was not aware that senior diplomats from China and the US would meet in Anchorage. The same goes for Director Yang Jiechi's visit to Russia.

But it is a good thing that these two diplomatic interactions came on the heels of Russia and China's conversations with the US. It will give senior diplomats from both countries an opportunity to have an in-depth discussion on what has happened in previous meetings between China and the US and between Russia and the US.

GT: Do Russia and China coordinate and communicate with each other on their stance toward the US?

Denisov: A principle in international political exchanges is that the question of an absent third party should not be discussed in the exchanges. However, this principle is almost never observed. A case in point is US President Biden's trip to the UK for the G7 summit. Although Chinese representatives will not be present at the meeting and will not be able to express their positions, the US has announced that it will discuss its policy toward China with its European Allies.

In this context, the US topic certainly occupies a place on the agenda of the meeting between senior Chinese and Russian diplomats. Although the last two visits were short and had limited agendas, the two sides discussed in great detail a range of topics, including some of the most pressing and acute issues in the current international situation. As a matter of fact, there is no content or topic that should be avoided in the political dialogue between Russia and China.

GT: Competition and confrontation between China and the US are escalating. If one day an armed conflict between China and the US happens, what position would Russia take?

Denisov: There will be no answer to this question because I am convinced that there will be no armed conflict between China and the US, just as there will be no armed conflict between Russia and the US, because such a conflict would exterminate all mankind, and then there would be no point in taking sides. However, if you are asking about the judgment of the international situation and major issues, then Russia's position is clearly much closer to China's.

In recent years, the US has imposed sanctions both on Russia and China. Although the areas and content of the US' dissatisfaction towards Russia and China are different, the goal of the US is the same: to crush the competitor. We clearly cannot accept such an attitude from the US. We hope that the Russia-China-US "tripod" will keep balance.

GT: As far as you know, is President Putin scheduled to visit China this year?
Denisov: There is a possibility. Our high-level exchange plan includes President Putin's visit to China, and both sides have the willingness. China hopes that President Putin will be the first foreign leader to visit China after the pandemic, while Russia also hopes that President Putin's first state visit after the outbreak will be arranged in China. However, whether this arrangement can be implemented will depend on how the pandemic develops. While the two leaders have not exchanged visits in the past two years, they have spoken on the phone a number of times and the exchanges between Russia and China at the highest levels remain close.

GT: President Putin recently said that the US was wrong to think that it was "powerful enough" to get away with threatening other countries; a mistake, he said, that led to the downfall of the former Soviet Union. How do you comprehend President Putin's words?

Denisov: Anyone who follows current US policy will not disagree with President Putin's views. My interpretation of this statement is that President Putin is not "foreseeing" that the US will suffer the same fate as the Soviet Union, nor is he saying that he would like to see that happen. He is simply warning that the risk is real, but many American political elites have not yet fully realized it.

We cannot imagine a world without the US today. The US plays a big role in terms of economy, culture, science and technology, and we cannot deny this fact. But on the other hand, the US needs to recognize that it is not the only country in the world, and it needs to take into account and respect the realities and goals of other countries. President Putin is reminding the US not to make the mistakes of the Soviet Union.

GT: Many reports in recent years have said the US and some other countries are trying to incite a "color revolution" in China and Russia to create a "zone of geopolitical instability" around the two countries. Under the current situation, what kind of cooperation can China and Russia carry out?

Denisov: That is why I said that Russia and China are highly consistent in their judgment of the international situation. Both Russia and China follow the principle of non-interference in another country's internal affairs, but in the past few years, we have witnessed "color revolutions" in many countries, which have led to domestic chaos. These "color revolutions" certainly have some domestic or local reasons, but they are always accompanied by the presence of external forces.

In order to prevent a third country from interfering in the internal affairs of Russia and China, we should jointly work out some "rules of the game," especially in the field of information security so as to prevent some countries with more advanced information technology from imposing their own political agenda on other countries through IT technology.

Recently, a new phenomenon has emerged in the world: hybrid warfare (Hybrid warfare refers to a new type of warfare in the 21st century, which involves a mixture of conventional and non-conventional means. It is considered to be more varied and covert than conventional warfare.) In this field, the international community does not yet have the corresponding rules to restrict or regulate it.

On the one hand, it is the common concern of Russia and China to prevent their country from being invaded by bad information from the outside world. On the other hand, although Russia and China have sufficient capabilities and strong information networks to resist a "color revolution," some countries and regions around us are relatively vulnerable in this regard, and external interference at the information level could easily lead to large-scale domestic turbulence [in these countries and regions]. The recent events in Belarus and what happened in Hong Kong two years ago are two examples. Therefore, to formulate common rules against "color revolutions" is also for the stability of more countries and regions.

GT: The West has been hyping up Russia and China's so-called "vaccine diplomacy," claiming that the two countries are pursuing geopolitical interests through vaccine exports and aid. What do you think of it?

Denisov: China has so far provided at least 350 million doses of COVID-19 vaccines overseas. Russia's vaccines exports are not as large as China's, but it has cooperated with 66 countries. San Marino has beaten the outbreak with Russia's Sputnik V vaccine. At the same time, Russia has also taken the lead in proposing providing relevant technology and process support to help countries produce vaccines. So far, we have discussed relevant cooperation with 25 medical manufacturers from 14 countries.

We believe that the issue of mutual recognition of vaccines can best be addressed through multilateral platforms such as the WHO, as both Russian and Chinese vaccines may face difficulties in getting recognition. This is not because of the quality or protection rates of the Russian and Chinese vaccines, but because some competitors are very reluctant to allow Russian and Chinese vaccines into other countries. They will create artificial obstacles, including using political tools and unfair methods to achieve their goals.

The suggestion of "vaccine diplomacy" is one of the obstacles they create. Some countries with "vaccine nationalism" give priority to vaccinating their own population, which is fine in itself, but at the same time they are trying to discredit other countries' vaccine aid and prevent Chinese and Russian vaccines from entering the market of third countries. This is not right. It is a typical "vaccine politicization."

Besides, the West's fabrication about the virus being a result of "a Chinese laboratory leak" is a classic case of politicizing the pandemic. These are very unfair political statements, which are not the right way to address this devastating human crisis.

GT: Some analysts said that there are considerable differences in terms of China and Russia's strategic interests: Russia has little interest in maintaining the existing international order, while China, as the biggest beneficiary of the existing international order, only seeks to adjust the order. What do you think of this view?

Denisov: This is a rather black and white statement. It is also a radical view of the international situation, as if there are only two options before us: preserving the existing international order or destroying it. But that's not the case.

Russia and China are both world powers and have their own interests at the global and regional levels. These interests cannot be identical in all cases. But on the whole, the international interests of Russia and China are the same, so our positions on most international issues are the same. The most obvious example is how we vote in the United Nations Security Council: Russia and China often cast the same vote at the Security Council.

The international order is not static. It not only evolves, but has recently accelerated its evolution. The international order needs reform to make it more responsive to today's realities, but we cannot change it in a one-size-fits-all way.

I do not agree with the view that Russia and China have very different views on the reform of the international order. In fact, our positions on some of the most important issues are the same, and we just have different views on some specific details.

GT: This year marks the 100th anniversary of the founding of the Communist Party of China. How do you evaluate the CPC's performance and achievements?
Denisov: Since I was assigned to work in Beijing in the 1970s, I have witnessed firsthand China's development over the past half century. I have seen with my own eyes the tremendous progress China has made under the leadership of the Communist Party of China, and I have seen that China's success is the result of many important factors, such as the dedication and diligence of the Chinese people and the right decisions made by the leadership.

For the CPC, this year is very important. In the future, China will welcome another 100th anniversary: the 100th anniversary of the founding of the People's Republic of China. Perhaps I will be too old to see what China will look like when that day comes. But I can imagine it, because in the course of China's development over the past 50 years, I have seen the support of the Chinese people for the CPC as the ruling party, and the crucial role it has played in China's achievements. I know there is a song in China that many people sing: "Without the CPC, there would be no New China." I also want to take this opportunity to congratulate all Chinese people.

GT: We learned that some Russian people have negative views of the Soviet Communist Party and the Soviet Union. Will they equate the CPC with the Soviet Communist Party? Will this affect the current China-Russia relations?

Denisov: Russia is a big country and its people hold diverse views. I think the number of Russians who feel this way is very small.

Indeed, the Soviet era had many flaws, but people of my generation who actually experienced this era could still think of many good and positive things when they look back. Our poll shows that the negative attitude toward the Soviet Union is largely held by young Russians who were born after the collapse of the Soviet Union and did not see it firsthand. They had a different attitude towards the Communist Party, but it was more about the Soviet Union's own policies at that time, not the Communist Party in general.

I also want to share a personal view on the Soviet Union and the Communist Party: If a figure like Deng Xiaoping had appeared in the Soviet Communist Party at that time, perhaps the course of our country's development would have changed forever.

Recently, there have been a lot of discussions about state and different social systems. We have also found that the responses of different countries to the COVID-19 pandemic reflect the strengths and weaknesses of different social development models. Today, the Chinese economy has emerged from the crisis caused by last year's epidemic, demonstrating the great vitality of China's development model. This reminds me of a Chinese saying: Practice is the sole criterion for testing truth.
from our partner RIAC