International sanctions are becoming a major foreign policy tool against state-owned oil & gas companies in jurisdictions like Russia and Venezuela that were not used to this type of measure against its economic interest. Until a few years ago, companies like Rosneft Oil Company and Petróleos de Venezuela, S.A. (PDVSA), easily accessed the international financial markets with multibillion global bond emissions and international financings that were extremely attractive to major investment banks.
The first type of applicable sanctions laws are "primary" sanctions, which are traditional U.S. sanctions, and apply only to prohibited transactions with a U.S. nexus. The second type of applicable sanctions laws are "secondary" sanctions, which apply to transactions that are entirely outside of the jurisdiction of the U.S. but seek to sanction specific types of conduct that the U.S. deems particularly contrary to U.S. policy.
In other words, while the U.S. Department of the Treasury's Office of Foreign Assets Control (OFAC) generally limits its jurisdiction to U.S. persons, in some instances the national security imperative is so great the OFAC will decide to use secondary sanctions even when there is no U.S. person involved at all, such as targeted sanctions against oil tankers delivering PDVSA's crude oil.
The sophistication of the sanctions regime is reaching new levels, specifically within the Oil & Gas sector. Notably, OFAC is targeting all types of actions that are currently seeking to circumvent its sanctions regime, with broader consequences to the targeted companies and persons.
The Rosneft & PDVSA Case
Rosneft, PDVSA, and international companies delivering crude oil have been targeted by OFAC. More than 25 oil tankers and 17 shipping companies that were selling crude oil for PDVSA have been sanctioned. This new trend of OFAC sanctions began in April 2019, when 4 shipping companies and 10 ships related to oil trading with PDVSA were targeted.
In February 2020, Rosneft Trading, S.A., and its President Didier Casimiro were subject to OFAC sanctions for the trading of Venezuelan oil. The U.S. Department of the Treasury determined that 80% of the oil tankers used by PDVSA to export oil were from Rosneft. As a result of the sanctions, some crude oil deliveries by Rosneft to China were rejected by potential buyers.
Afterward, in March 2020, TNK Trading international S.A. (TTI), a subsidiary of Rosneft, was targeted by OFAC for replacing Rosneft Trading, S.A. trading operations with PDVSA in order to evade OFAC sanctions. In January 2020, 14 million barrels of crude oil were purchased by TTI from PDVSA. Rosneft stated that the trades were repayments arising out of a $6.5 billion loan to PDVSA with $800 still outstanding by the third quarter of 2019.
PDVSA's Access to International Financial Markets
After billions of dollars borrowed from major investment banks and global bond emissions, PDVSA's access to international financial markets was severely affected by its OFAC designation in January 2019.
Effectively, this meant that PDVSA assets under U.S jurisdiction were blocked, OFAC also prohibited all of PDVSA's related transactions within U.S. jurisdiction, unless otherwise licensed, authorized, or under the scope of the SDN designation. U.S. companies like Chevron, Schlumberger, Baker Hughes, and Weatherford operating in Venezuela requested general licenses to OFAC in order to keep its operations on going with PDVSA.
Bypassing the Sanctions Regime
Iran, Mexico, individuals, and companies have been trying to bypass the OFAC sanctions regime. In May 2020, the U.S. Department of State, OFAC, and the U.S. Coast Guard issued an advisory to international shipping companies to be aware of tactics to evade sanctions like ship-to-ship transfers and by not using the mandatory tracking devices. Such techniques were implemented in crude oil, refined petroleum, and petrochemicals deliveries between Iran and Venezuela.
In Mexico based individuals and entities that were part of a PDVSA sanctions scheme to bypass sanctions were targeted in June 2020. OFAC SDN Alex Nain Moran (Saab) and associates, were evading U.S. Sanctions by doing "oil for food" schemes to sell Venezuelan crude oil. The Mexico based companies, brokered the re-sale of over 30 million barrels of PDVSA's crude oil by largely replicating Rosneft Trading's operations and Asian buyers, which did not result in food deliveries to Venezuela according to OFAC.
Saab, last year was charged with money laundering in connection with a bribery scheme by the U.S. Department of Justice (DOJ). The DOJ stated in the indictment that Saab violated the Foreign Corrupt Practices Act (FCPA) by paying bribes to Venezuelan government officials in order to access the controlled exchange rate by the Venezuelan government, with import documents for goods and materials that were false and fraudulent and that were never imported into Venezuela.
Moreover, the DOJ alleges that $350 million of bribe payments were transferred through bank accounts located in the Southern District of Florida and then to overseas accounts owned or controlled by Saab. To date, Saab is undergoing an extradition process in Cape Verde to the U.S. in relation to this indictment.
Collateral Effects of the Sanctions Regime
Different collateral effects of the sanctions regime have affected the operations of global oil & gas companies. PDVSA lost three oil supertankers to PetroChina Co Ltd, OFAC sanctions left the ships without insurance, since the insurance companies did not want to be subject to sanctions, this led to the bankruptcy of the joint venture between PDVSA and PetroChina.
The joint venture was created in order to export PDVSA's oil to China, and other markets. Protection & Indemnity (P&I) insurance for vessels is mandatory pursuant to Singapore law, without the P&I the oil tankers are not able to navigate.
On the other hand, Rosneft announced the sale of its Venezuelan assets to a company 100% owned by the Russian Government, it also terminated all its operations in Venezuela. The selling of the assets is a way to protect Rosneft from current and future sanctions targeted against PDVSA.
The latest escalation to enforce OFAC sanctions is the U.S. seizure of four Iranian fuel tankers heading for Venezuela. A civil forfeiture complaint alleged that a businessman of the Iranian Revolutionary Guard Corps, designated by the U.S. as a foreign terrorist organization, arranged the fuel sale.
U.S. officials threatened the ship owners, insurers, and the captain of the four Iranian fuel tankers with targeted sanctions to force them to hand over the cargo. As a result, a total of 1.116 million barrels of petroleum are now in U.S. custody, and the websites of the Iranian companies accused of shipping fuel to Venezuela were seized by the DOJ.
Conclusion
The Trump administration has been stepping up the pressure with targeted sanctions and other measures on Venezuela to comply with sanctions against international oil companies like PDVSA, Rosneft, ship owners, and any other entity or person dealing with PDVSA's crude oil.
Across the Atlantic, E.U. sanctions have proven to be far less aggressive and targeted, with less notable enforcement proceedings against E.U sanctions violations, and with no direct sanctions against PDVSA or towards oil tankers delivering Venezuelan oil.
The collateral effect of targeted U.S. sanctions designation encompasses far-reaching implications since foreign companies must withdraw their business with the sanctioned target or they could also be barred from accessing the U.S. financial system and economy. Material assistance and any transaction with a company sanctioned by the U.S. could be seen by OFAC has assistance in order to bypass the sanctions regime which is the case of the targeted sanctions against Rosneft.
Lifting of OFAC sanctions is possible, targeted oil tankers subject to PDVSA's sanctions have been delisted when the companies have agreed to expand its risk-based sanctions compliance programs based on the OFAC public guidance model. Moreover, the companies have also pledged to terminate participation in the oil sector of the Venezuelan economy so long as the Maduro government remains in power.
Thus, due to the complexity and ramifications of the U.S. sanctions regime against energy companies like PDVSA and Rosneft, global financial institutions, energy companies, and service providers should implement strong compliance programs to prevent targeted sanctions by OFAC.
How ASEAN should step up to accelerate sustainable energy within the region
ASEAN is favored to be the 4th largest economy in the world by 2030 after showing impressive economic growth in the last decade. However, to reach that goal, ASEAN member states need to make sure that they can provide reliable access to energy to support industrial development. Unfortunately, as the region still imports 40% of its primary energy supply with fossil fuels becoming the largest share, the promise of ASEAN economic growth is currently at stake.
Over the years, ASEAN has been known for its heavily reliant on fossil fuels to meet domestic demand. ASEAN Center for Energy has reported that more than 80% of ASEAN's energy mix in 2017 was fueled by fossil energy with oil accounting for 38,2% of total share and followed by gas (23.2%), and coal (22.3%). Vietnam and Indonesia, as the largest oil and coal producers respectively, have become important players for energy-importing countries such as Thailand, Philippines, and Malaysia. This long historic record on fossil consumption has posed a threat for Southeast Asia to become the slowest region in the world to shift to renewables.
But even so, it doesn't mean that the ASEAN member states haven't made any efforts at all. Vietnam might have shown the greatest accomplishment in accelerating the energy transition compared to other countries. Between 2016-2020, Vietnam has successfully doubled its production of renewables from 17.000 to over 35.000 megawatts. The rapid growth of solar panels in just four years has even made Vietnam become the third-largest solar market globally by 2020. Furthermore, ASEAN has also witnessed promising growth in the use of hydropower. Lao PDR, as traversed by The Greater Mekong, has powered 98.8% of its national electricity with hydropower generators in 2017. It even exports its energy to Thailand, Vietnam, and Cambodia through the transmission lines and is looking for expansion to Malaysia and Singapore, aiming to become Southeast Asia's battery.
Seeing these potentials for sustainable energy deployment, the next question would be whether it is enough to push ASEAN to phase out the fossil fuel industry. Unfortunately, the same report from ASEAN Center for Energy has estimated that fossil fuel would still provide the majority of energy supply in 2040 even if ASEAN member states adopt a progressive scheme such as APAEC Targets Scenario. This is because energy security still presents a sensitive issue for Southeast Asia, where fossil fuels are perceived to be more reliable and cheaper than renewables. In consequence, while ASEAN will witness an enchantment of renewables in the following years, it will also see the growing trend in the use of clean coal technology, especially in major producer countries like Indonesia and Malaysia. Even Vietnam, which is considered the most successful country in accelerating renewables, will continue to rely on coal due to such perception of fossil fuels. As long as fossil fuels are still reckoned to be the main asset of energy security, ASEAN won't go far with its transition.
The incapability of ASEAN member states to undertake adequate transition on their own, makes regional cooperation becomes crucial. So far, the two most noticeable cooperation that promotes energy interconnections within the region are ASEAN Power Grid (APG) and Greater Mekong Subregion (GMS) Program. APG has been run under APAEC since 1999 to facilitate cross-border electricity trade and enhance the integration of Member States' power systems. To date, 7 of 16 power interconnection projects have been completed mainly in The Upper West System (or in the Greater Mekong Subregion) and The Lower West System which covered Thailand, Peninsular Malaysia, Singapore, and Indonesia. However, most interconnection projects are still based on bilateral agreements and thus have no integrated regional power architecture. One program conducted on a multilateral basis is Lao PDR-Thailand-Malaysia-Singapore Power Integration Project (LTMS-PIP), yet the trading is still limited to a unidirectional flow of electricity. The energy cooperation under GMS also presents a similar problem where all projects still occur on bilateral deals.
Although bilateral cooperation carried out under APG and GMS has helped the member states to fulfill their domestic demand, implementing a more integrated power grid with a multilateral trading system will enhance the region's energy security. This is because a regional power transmission grid with multilateral exchange offers more alternative resources and geographic diversification that will lower the systemic risks on renewables infrastructure. For example, countries with abundant clean energy like Lao PDR can transfer their hydropower to areas of deficit such as Malaysia and Singapore. Whilst, at the same time, surplus energy from one country can be sold to another through the power grid. This is where the multilateral trading regime becomes relevant to improve the accessibility and stability of energy consumption. Additionally, an interconnected power grid can also attract more investment as large-scale renewables will become more profitable.
It is therefore very timely for ASEAN to step up the game by accelerating the construction of an integrated power grid across the region. Without a strong commitment and sufficient transition, Southeast Asia's economy could plummet by 11% by the end of the century. An integrated power grid might be the best possible scenario to prolong ASEAN's economic growth in the future.
The Insane Energy Policies of the Biden Administration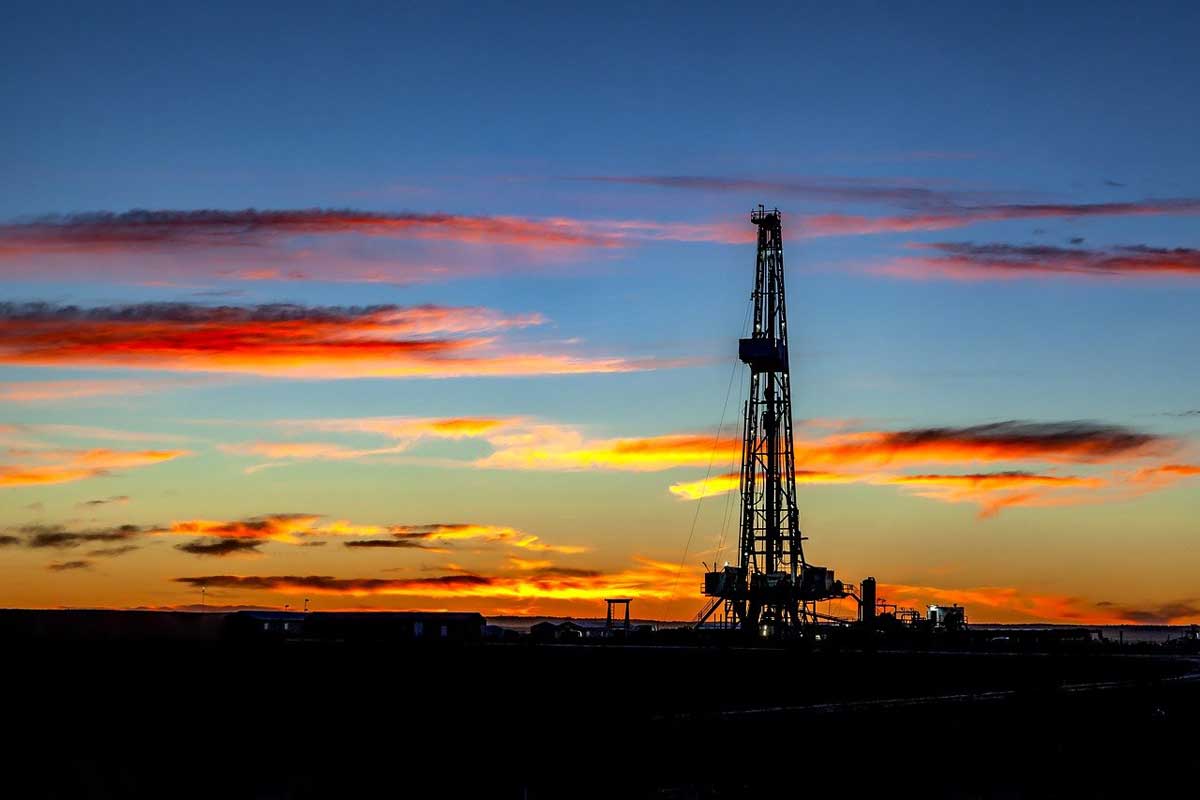 With the projected loss of over 5 million barrels of oil a day due to sanctions against Russia, as a result of Russia's invasion of Ukraine, the world faces an artificial energy crisis. This crisis will throw the world's economy into turmoil, and possibly throw the world into a prolonged economic slump.
With the United States now relaxing sanctions against Venezuela in order to increase oil flow into the world energy market, and going hat in hand to the right wing Saudi Arabian government, the past policies of the United States are in a state of disarray. By appealing to right wing governments in Saudi Arabia and Venezuela, the Biden Administration is allowing these governments to benefit from the Russia-Ukraine War, and punishing the American people by refusing to develop the ample supplies of shale oil that is in the United States.
What is glaringly absent from the Biden Administration's energy policies is ignoring, and refusing to allow oil companies to develop the massive oil shale deposits in the Green River Formation. The Green River Formation contains up to 4.3 trillion barrels of shale oil, which could be easily developed, and at a cost far below the average cost of developing either the current shale oil fields or the normal method of extracting oil from other traditional oil fields.
With the Biden Administration freezing oil drilling on federal land, the energy policy by the Biden Administration is quite literally insane.
The Green River Formation
The Green River Formation is located at the Green River in western Colorado, eastern Utah, and southwestern Wyoming.
The energy resources of the Green River Formation are not a true oil, but a form of pre-oil called kerogen. Kerogen is insoluble in water and in other organic solvents such as benzene or alcohol. However, when the kerogen is heated under pressure it breaks down into recoverable gaseous and liquid substances resembling petroleum. It is possible to break down this substance into synthetic oil.
Unlike normal processes of extracting shale oil called fracking, a process called pyrolysis is used. Pyrolysis occurs in the absence or near absence of oxygen. The rate of pyrolysis increases with temperature. "Pyrolysis transforms organic materials into their gaseous components, a solid residue of carbon and ash, and a liquid called pyrolytic oil (or bio-oil). Pyrolysis has two primary methods for removing contaminants from a substance: destruction and removal."
The Hydraulic Fracturing Method
Hydraulic fracturing is used to recover oil and natural gas in oil shale deposits, where traditional oil drilling methods are not capable of recovering the oil in the rock strata. Hydraulic fracturing is also known as "fracking." In order to recover the oil using fracking, a well is drilled into the rock strata containing the recoverable oil and natural gas. Then water, sand, and chemicals are injected into the well under high water pressure to continue to fracture the rock strata.
This then forces the oil and natural gas out of the well and is recovered into holding containers for further processing.
A huge amount of water is used during the fracking process. This is called the water cost. In a normal fracking procedure, between 1.5 to 9.7 million gallons of water are used to complete the fracking process for just one well. The water used during fracking becomes too polluted to be able to be used for human consumption. While the water used in fracking can be treated to return it to a potable status, the cost of doing so is so high, that typically the contaminated water is pumped into an underground chamber and removed from the rainwater cycle.
The technology to develop the Green River Formation does not use typical fracturing methods, so the water cost for the extraction is minimal. Because of the dramatically lower water cost, the breakeven point for extracting the kerogen is much less than traditional fracking.
The Green River Formation is a national security issue
The economic and political consequences of Russia invading Ukraine are now becoming clear.
One of the more obvious consequences has been the rapid rise in the price of oil. As of June 13, the spot price of oil was $121.60 a barrel. Despite pleas from the Biden administration to Saudi Arabia to increase oil production, the Saudis have refused to do so. The United Arab Emirates appears to be siding with the Saudis and have also declined to raise oil production.
The Saudis are unhappy with the Biden administration's efforts to renegotiate the Iran nuclear deal. They are also convinced that they have more in common with Russia in the current international environment. The Saudis are also angered by the pullback of support by the United States for its war in Yemen. This would appear to be the death knell of the agreement between the United States and Saudi Arabia where the U.S. guaranteed the national security of Saudi Arabia, while the Saudis guaranteed a steady supply of oil.
With the world upended because of Russia's invasion of Ukraine, and the need for Europe to have steady oil and natural gas supplies, it is essential that the United States tap its vast oil shale reserves in the Green River Formation. This would help stabilize the energy security of the United States and its European allies. It would also make the United States 100% energy secure and free the United States from the cauldron of Middle East politics.
It should be noted here that this type of action by the United States would not be adding to the use of fossil fuels in the world. The exploitation of the Green River Formation would simply be displacing the use of fossil fuels from other sources of oil.
The cost of extracting this energy source cannot be accurately estimated. However, since the current technology available consumes less water because of the volatilization of water effect, the water cost is minimal, and so the breakeven cost of extracting a barrel of oil is significantly less than conventional fracking methods.
Reuters has estimated that the breakeven point for shale oil produced by fracking is $50. As noted above, fracking has a high-water cost. Since the current technology has a much lower water cost, it can be safely estimated to have a breakeven point of between $25 to $35 per barrel. If economies of scale are used, the cost could fall to as low as $15 to $25 a barrel.
Looking beyond the Energy Price Shock to China's Low Carbon Transition
Authors: Martin Raiser, Sebastian Eckardt
The conflict in Ukraine has caused a massive shock to the global economy. Crude oil prices in early March spiked to as high as $140 per barrel, levels that were last seen in 2008. While prices have since come down from these peaks, they remain elevated, fueling already high inflation and hurting consumers and economic growth worldwide. Faced with this shock, countries everywhere are reappraising priorities, putting resilience at front and center. A renewed emphasis on food and energy security has compelled governments to reintroduce fossil fuel subsidies and ramp up domestic oil, gas and coal production, seemingly placing efforts to curb climate change on the back burner.
These reactions are understandable. A tactical retreat in the short run may be the price to pay to maintain public support for the long-term goal. But the economic case for accelerated climate action remains as strong as ever. For a country such as China with the domestic policy space to act, there are three key reasons to stay the course on the low carbon transition and aim for an early peak in emissions.
First, accelerating the energy transition would strengthen Beijing's resilience to the volatility of global fossil fuel prices by reducing its dependence on oil & gas imports. Last year alone, China imported fossil fuels – oil, gas, and coal – worth $ 365.7 billion – the equivalent of more than two percent of the country's gross domestic product (GDP). This dependence on fuel imports is exposing the economy to global commodity price fluctuations. In contrast, renewable energy is essentially a domestic resource, especially for China, which is a major producer of key renewable energy technologies from wind turbines to battery storage.
Secondly, while higher energy prices may boost the short-term global supply of fossil fuels, in the longer-term outlook, higher and more volatile energy prices will push incentives for energy importers to diversify away from fossil fuels. This will likely catalyze individual and global efforts to decarbonize energy systems, boosting global demand for low carbon technologies and alternative sources of energy. China has the technological capabilities to benefit by anticipating and getting ahead of this all-important global shift.
Additionally, rising energy prices would challenge China's investment and industry-led growth model, reinforcing the case for accelerated structural changes and rebalancing. High prices will increase pressures on China's economy to diversify away from traditional investments and heavy industries, including iron, steel and cement production, which account for a disproportionate share of the country's GDP but face diminishing returns and low productivity growth. The slowdown in the domestic real estate sector is already pointing in this direction. Higher energy prices could galvanize the shift toward an innovation- and services-based economic growth model.
Even as policymakers remain focused on mitigating the economic and social impact of recent sharp changes in relative prices, there are measures they can take today to prepare for the low carbon transition and reduce its costs. For example, rising energy prices will create incentives for more sustainable business models, but only if investors believe they are here to stay. This is why credible long-term guidance on the intended trajectory of carbon pricing and other policies to decarbonize China's economy is so important. This would help investors anticipate future price increases and help bring clean energy investments forward without any immediate need to regulate or raise the price of carbon. The current period of high energy prices is the moment to provide such forward guidance, as market price incentives are already pointing in the right direction.
Fiscal policy can complement the role of price signals by supporting the necessary economic adjustment rather than trying to slow it down. The prospect of additional government stimulus to boost growth could provide the financing for a wave of green investments, including in the build-out and integration of more renewable energy capacity. In agriculture, rising fertilizer prices should provide incentives to reduce excessive usage. However, this shift would be thwarted if input-based subsidies remain in place. Instead, farmers could be compensated for higher input prices with subsidies that are tied to a shift toward resilient production methods. Field studies reveal that chemical fertilizers can be effectively substituted with animal manure, reducing agricultural greenhouse gas emissions at no cost to yields. To realize such a shift, greater investment in agricultural extension is required.
Finally, rising energy and food prices would hurt the poor and more vulnerable households the most. But rather than providing subsidies across the board, a more robust and targeted social safety net could protect the vulnerable populations in urban and rural areas. Offering such targeted protection could ensure price signals are not diluted but the structural changes necessary for the transition to a greener and more innovative growth model don't come at the expense of rising poverty and social inequality.
While adding headwinds to the near-term economic outlook, the current energy price shock reinforces the case for accelerating China's energy transition. Policymakers should keep their eyes on the long-term target and use this opportunity to prepare the ground.
(first published on CGTN via World Bank)