"The supreme art of war is to subdue the enemy without fighting".- Sun Tzu, the Art of war
Twenty Indian soldiers had lost their lives in a violent military confrontation with the troops of People's Liberation Army (PLA) of China in the Eastern Ladakh region. Even though PLA faced at least twice the number of causalities as compared to their Indian counterparts, the territorial integrity of India came under question. This skirmish between both the forces threw open the Pandora's Box of China's expansionist tendencies. China has been trying a new version of colonisation by capturing smaller nations with their 'debt-trap' diplomacy. Being a responsible stakeholder in the Indo-Pacific region, it is high time for India to act against the Chinese aggression and use its diplomatic cum financial clout to resist the economic magnification of China using all available means.
Since the fall of the Soviet Union in 1991, the U.S had been enjoying a unipolar status in the global geopolitics. Since the beginning of 21st century China had been trying to become a viable alternative to the U.S. Due to the availability of cheap labour and ruthless control over its citizens, China emerged as an international manufacturing hub. With its expanding economy the red nation started a strange desire to occupy areas from its neighbourhood. China's land greed can be better understood by the fact that the nation has boundary disputes with 18 nations while they share land boundaries with just 14 countries. Their territorial ambitions can be traced back to the very beginning of the People's Republic of China (PRC) in 1949. Within a year of its formation Tibet was annexed to China through a military operation and eastern Turkestan (present-day Xinjiang) was forced to join PRC. China started constructing a highway connecting both Xinjiang and Tibet passing through Aksai- Chin territory in the Indian side. Pandit Nehru's government took years to diagnose the Chinese intrusion and it was too late when India responded militarily. Following the Indian defeat in the 1962 war, China occupied 38,000 sq.km of land in the Aksai-Chin region. Intelligence outputs also suggest that the Chinese forces had occupied more land in the region through multiple intrusions in the past six decades.
India holds a major place in the Chinese economic ecosystem. China's exports to India range from crackers to pharmaceutical raw materials. India has a trade deficit of $48.6 billion with China. Chinese phone manufacturers have a 71% share in the Indian smartphone market. Cheap cost, high-end technology and easy availability are the few reasons for customers' preference for Chinese products. Following the military conflict, there were clarion calls for boycotting Chinese products. Even though a blanket ban on Chinese goods cannot be imposed due to international trading laws, step by step initiatives can slowly take us to that goal
In 2013, Chinese President Xi Jinping promoted the term 'China dream' which emphasised on national rejuvenation. This motto has been closely knit with their ongoing 'Belt-Road Initiative' (BRI) project of connecting over 70 counties through rail, road and air, and also improving their healthcare, infrastructure and communication sectors. A controversial periphery of BRI is China Pakistan Economic Corridor (CPEC) in which China will invest over $46 billion. The proposed road passes through Pakistan Occupied Kashmir (POK) and is thoroughly opposed by India. The corridor ends at Gwadar port which is of high strategic importance in the Chinese doctrine of 'String of Pearls'. This doctrine aims at encircling India in the Indian Ocean Region by building ports or earning access to ports of other nations sharing maritime borders with India. China operating Hambanthota port in South Sri Lanka through their debt-trapping method shows how strategically advanced the Chinese are.
Contrary to the popular perception, China should be seen as the principal opponent of India and not Pakistan. Pakistan, with its non-state actors, had been trying to destabilise India on the behest of China. The nexus between Inter-Services Intelligence (ISI) and China is well known in the international arena. On multiple occasions, China blocked India's attempt to list Jaish-e-Mohammad chief Masood Azar as a global terrorist by the UN. Following the United States- Taliban peace treaty Afghanistan is staring at a massive political uncertainty. With the withdrawal of U.S troops Taliban could come back to power. The strategic location of Afghanistan is important for India as a passage to central Asia. Hence, China can block India's access to Afghan using Pakistan which is an ally of the Taliban. India had to cut short its oil imports from Iran following the sanctions imposed by the U.S. The Chabahar port in Iran is of immense importance to India. Recently, there was news of a possible ousting of India from the Chabahar port project, if that happens it could be a big blow to our strategic efforts. China has a significant role to play in turning Nepal against India. Nepal had released a new map showing Indian territories of Lipulekh, Kalapani and Limpiyadhura as theirs. In Bangladesh's Cox's Bazar, China is developing submarine berthing and operating facility. China had also given loans worth millions of dollars to India's friendly nations including Maldives, Myanmar and Iran. China with its surplus revenue is trying to create vassal states across the BRI route.
China's much aggressive 'wolf-warrior diplomacy' can be better understood only by keeping their history in mind. After annexing territories they ran a 'cultural revolution' which was barbaric in nature. Critics of Mao were publically executed or sent to Laogai prison camps by branding them as counter-revolutionaries. Citizens were indoctrinated with party lessons and are still monitored through a strict surveillance system. People residing in China sees what their government wants them to see. Internet is censored with 'the great firewall'. Facebook, Twitter and Google are all banned in China. In their Xinjiang province, Uighur Muslims are oppressed and they fall prey to the government's 'organ harvesting'. Dissidents of Chinese Communist Party, even while being in exile are physically targeted through operation 'Fox Hunt'. Chinese government has recently passed several laws to curb freedom of people in Hong Kong which is China's special administrative unit. Taiwan is also under the radar of Xi. Here India has to deal with a party or government which have created a utopia for its 1.4 billion people; hence strategy to checkmate China needs to be multifaceted.
India has to flex its muscle while dealing with China. China's $14 Trillion economy makes it a major force to reckon with. China also controls much of the world's supply chain; hence any disruption to it can create tremors in the global economy. Relocating the supply chain to trusted countries or democracies can reduce the transnational dependence on China for finished products. The recently formed informal alliance called the QUAD comprising of United States-Japan-Australia-India has put the onus on China in the Indo-Pacific region. With the QUAD extending its influence over smaller countries in the South China Sea with whom China has border disputes, the anti-China block can stand as a barrier against the Chinese aggression. China's global dominance in 5G technology needs to be challenged and met with alternative options. For that cooperation among free democracies is essential.
Recently, a small town in Gujarat 'Morbi' was in news for emerging as a toy manufacturing hub in response to the Prime Minister's call for "Atmanirbhar Bharat' (Self sufficient India). Similarly, manufacturing hubs for various products needs to be established in various parts of India, hence reducing and later eliminating our reliance on China. Millions of new employment opportunities can be generated in the manufacturing sector in India and thereby solving our unemployment crisis. Over a hundred companies have decided to shift their manufacturing bases outside China. Since India had been improving its position in the Ease of Doing Business index, many of them would be investing in India. Taiwanese electronics manufacturer Foxconn has announced investment of $1 billion to expand their iphone assembling unit in Chennai. Government of India's infrastructural development and simplification of business approval process have helped India to emerge as a viable alternative manufacturing hub to China.
Following the COVID-19 outbreak in Wuhan and PLA's muscle flexing, many nations have come forward to resist China's belligerence. China is the second largest economy after U.S and has a strong military. Experts may differ on the accuracy of their war machines. But in the era of globalisation and mutual cooperation, any physical conflict needs to be avoided. Economics is a sharp weapon that nations including India can use to inflict heavy loss on China. Even though India of today has multiplied many folds from its position in 1962, but still we are a developing economy with a GDP of $3 Trillion. China's expansionist mindset is not going to fade away. They have always claimed that even Arunachal Pradesh (Indian state) is a part of Tibet, which is a part of China. India should prevent the flow of capital through trade to China. By forming a strategic cum economic alliance as an anti-China block, India has high chance of improving its own economy and to safeguard its boundaries in case of any eventuality.
Chinese Assertiveness in Terms of Its View of World Order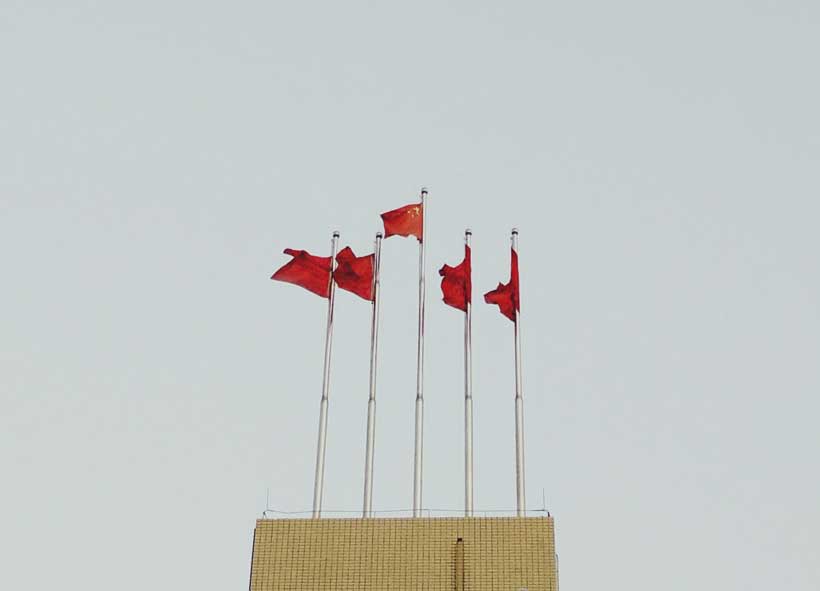 The 'Rise of China' since 1990s can now match 'Asian Miracles' like Japan, Korea, Taiwan and Singapore. For three decades Chinese economy was rising so fast that in some years Chinese economy rose nearly 15 percent per year. With its enormous population and economy China is now a power to reckon and soon to challenge US dominance if not globally but in most of the regions. This power made China an assertive force in Asia as it has territorial disputes with nearly every single of its neighbors on the land and water. John Mearsheimer acknowledges it as the 'tragedy of great power politics'. But this might not be the only reason of Chinese assertiveness. Chinese World Order or Chinese International Relations Theory might explain another reason of Chinese aggression to view the broader perspective which includes Chinese academia and society.
China is a bully in Asia where it bullied powerful countries like India to powerless like Bhutan or Kyrgyzstan. China claims Nepal and Bhutan including Indian States like Arunachal, Sikkim and Ladakh are also part of South Tibet. Previously China annexed a part of Kyrgyzstan and now demands half of the country as part of Pamir Heights. Communist China annexed Tibet and Xinxiang and Aksai Chin from India. China fought wars with both India and Vietnam in the past. Implicitly China also claims Mongolia as part of China. It has dispute in the East China Sea and South China Sea where all of the neighboring states are victim of Chinese aggression. China claims the entire South China Sea violating the Laws of the Sea and claimed the 'Nine Dash Line' is its territory. Vietnam, Thailand, Indonesia. Malaysia, Brunei, Philippines none of them are spared from Chinese assertion. In the East China Sea, China claims Taiwan as its own part and Senkaku Islands from Japan.
Modern China claims these areas in terms of its history but it does not justify Chinese position in the Westphalia order. Chinese policymakers are very capable of understanding and implementing its interests. They must not want to destabilize the neighbors or a sovereign country without any interest or reason. Apart from national interest, Chinese world view or International Relations Theories must be in scrutiny.
It is thought that China does not have International Relations Theory but a world view where the world order is totally based on China alone. The real international relations theories are absent in Chinese world order as there are no state apart from China. The schools of thoughts are represented by primarily Confucius and Mencius, Shen Dao, Mo Zi etc. The Confucius School promotes peace and it justifies the decisions of the rulers where China is in the middle of the Earth and China is 'all under heaven'. The Legalism School of Shen Dao promotes powers as the center of everything and the result of war depends on economy and agricultural power. Mo Zi's School of thought gave the ruler the mandate of "from heaven to earth" which means everything is under rule of Chinese ruler.
So in the Chinese World Order, everything state China ever knew had a tributary relationship with China. China was the center of the Earth and all the states were around it was the tributaries. Chinese rulers had 'mandate from heaven' to rule all over the world. In the 'Warring Period' China was unified by this doctrine. If a state sent gifts to Chinese king, it was seen as tribute and if Chinese King sent gift, it was the generosity of Chinese king to the tributary state. . Even if China imported goods, they labeled it as tribute to the emperor and exports are generosity. In past these types of relations were present with Vietnam, Thailand, Manchuria, Korea and many more. In modern days, British envoys offered friendship from Britain to China, the Chinese emperor addressed the British Emperor as tributary to China.
Now officially China is a Marxist-Leninist-Maoist state where they want to spread these doctrines 'far from four seas'. Still in July 1971—during Henry Kissinger's secret visit to Beijing—Zhou Enlai summed up Mao's conception of world order by invoking the Chairman's claimed purview of Chinese emperors with a sardonic twist: "All under heaven is in chaos, the situation is excellent." From a world of chaos, the People's Republic, hardened by years of struggle, would ultimately emerge triumphant not just in China but everywhere "under heaven." The Communist world Order would merge with the traditional view of the Imperial Court. In Mao's literature, Mao declared that Tibet was incomplete without five fingers of Tibet; they are Arunachal, Sikkim, Bhutan, Ladakh and Nepal.
With these doctrines in hand they are looking forward to expanding its border on the basis of "All Under Heaven", flexing its muscles and showing the neighbors who is the boss. What are Chinese interests? They want to become the center of the world, to be in the top of the hierarchy that others will obey it, acquire all the geopolitically important areas, open up to the Oceans, stop countries to rise as great powers, the Chinese President as the Emperor and keep all under threat and in its own belly. So becoming the center power of the world is in the old Chinese doctrines which China is fulfilling with its communist ideas in Westphalia order. There is a hypothetical question, if China gets all the lands from so called five fingers of Tibet, and gets legitimacy to South and East China Sea, will it stop? The answer might be negative.
China's Navy in the Arctic: Potential Game Changer for the Future of the Region?
During the Cold War, the Arctic was one of the most strategically important regions where both the Soviet and American militaries had strategic missile launch sites and military bases. During the 1990s, the tensions decreased. Once the ice started to melt, this is changing not only the geographical but also the political landscape in the region, increasing the probability of a potential confrontation in the Arctic. Today's Arctic is different in that there is a new player in the region, namely China, which is bringing new opportunities to the area, but at the same time making political and security issues there even more complex.
The Chinese Navy and the Arctic
According to the recent data, the People's Liberation Army Navy (PLAN) is the largest navy in the word. It has more ships, but the US Navy is heavier, as it has approximately 293 ships approaching nearly 4.6 million tons, while the Chinese Navy, having some 350 vessels, tops 2 million tons. It also has 2 aircraft carriers, 4 nuclear-powered ballistic missile submarines, 6 nuclear-powered attack submarines and 50 diesel-electric ones. In comparison, the Russian Navy consists of 221 warships and 70 submarines.
A question may be raised as to how China's Navy will actually gain access to the Arctic. China may use bilateral negations with the Arctic coastal states to get such access. Building logistics bases to support military activity could be allowed within the exclusive economic zone of a coastal state so long as this does not undermine the coastal state's freedoms and rights.
It is more likely that China will exploit its freedoms and the rights bestowed by the U.N. Convention on the Law of the Sea. Nevertheless, the deployment of China's military vessels and submarines and the practice of having unilateral military excises will indeed be a sensitive political matter. Therefore, China may use the legal framework of international security cooperation as an official excuse for its military presence in the Arctic in the future.
Li Zhenfu, a Chinese maritime studies scholar, said, "Whoever controls the Arctic Ocean will control the new corridor for the world economy" (Brady 2017: 64). Following this logic, it will be crucial for Chinese officials to make sure that the trading route through the Arctic will be secured for Chinese ships. This argument can potentially be used by the Chinese government in the future as justification for the Chinese Navy to patrol the high seas. One of the key advantages of Arctic shipping routes is the absence of potential checkpoints. Nevertheless, if the geopolitical situation changes, there will potentially be three checkpoints for Chinese ships heading for the Arctic: the straits dividing the Japanese archipelago, the Bering Strait, Russia's Severnaya Zemlya and New Siberian islands (the Northern Sea Route), and Canada's Queen Elizabeth islands (the Northwest Passage).
The Chinese Communist Party recognizes that China will have to develop its sea power. Anne-Marie Brady, a New Zealand political researcher, suggests that this policy has already been discussed in Chinese newspapers and has been put into practice. For example, in 2014, the People's Liberation Army Daily pointed out: "If China is to become a great power, it must be powerful on the high seas, and to achieve this it must have a clear maritime strategy" (Brady 2017: 236). It is widely believed that the Chinese Navy master plan has been influenced by Alfred Mahan's (one of the most important American strategist of the 19th century) writings on sea power and the Soviet admiral Gorshkov's strategy. Mahan said that a country willing to become a dominant maritime power would have to build a strong navy in order to get access to key resources and protect its commerce (1890). As one of the principal architects of the reforms in the Soviet Navy, Adm. Gorhskov believed that only a maritime force with sufficient power will be able to operate across the deep waters of open oceans and high seas as well as globally. In his view, the adoption of nuclear weapons carried by ballistic missile submarines is one of the key elements to it. It can be argued that the facts indeed prove that the Chinese strategy seems to represent this notion. In the future, this may lead to the situation where the Arctic Sea Route will not merely be a commercial route but also with a military dimension to it.
Chinese experts expressed similar ideas about the military importance of the Arctic for China. In 2010, Shi Chunlin, a Chinese maritime specialist, wrote, "The Arctic Sea is a strategic military route; whoever controls the Arctic will have the upper hand over other opponents" (Brady 2017: 64). In 2012, the Chinese Communist Party policy journal published a report that that sought to analyze China's maritime policies. One of its key messages was that China "will protect the rights on the open seas and pay close attention to the Arctic and Antarctic" (Brady 2017: 71). From a military and strategic perspective, the Arctic is an area that could make China vulnerable. In the event of any war or conflict, China's nuclear missiles targeted at Russia and the United States will traverse through the Arctic's outer space, while the key elements of the US missile defense system and launch sites for anti-ballistic missiles are located in the Arctic or close to the polar region (e.g. Fort Greely in Alaska). To make the Arctic less vulnerable for China, increased military presence will be the inevitable solution but the manner in which that will occur is the question up for debate.
Since the 1950s, China has been trying to develop its own nuclear submarine. Mao Zedong sought help from the Soviet Union; however, Nikita Khrushchev eventually denied China's request saying that China would be protected by Soviet submarines. The Chinese government did not drop the idea and, as Mao Zedong put it, "even if it takes ten thousand years", China will have nuclear submarines of its own. In 1959, the Chinese naval power program started, and 1971 saw the launch of the Type-091 nuclear attack submarine.
China's northern fleet and its submarines based in Qindao have been active in the northern Pacific Ocean since 2009. Chinese submarines (Type-094, Jin-class) are also capable of navigating in the Arctic (Brady 2017: 83). However, there is a potentially significant limitation in the navigation of Chinese submarines in the waters of the Arctic coastal states. Article 20 of the UN Convention on the Law of the Sea states: "in the territorial sea, submarines and other underwater vehicles are to navigate on the surface to show their flag".
The United States has approximately 5800 nuclear warheads, Russia has approximately 6400, while China has about 300. This particular aspect should be given extra attention. If the Chinese navy's scientists and engineers develop a system which allows Chinese submarines carrying with nuclear weapons to access the Arctic Ocean without any detection, this will be a game-changer. It will significantly change the nuclear balance in the world.
In both the darkest hours of the Cold War and amid today's geopolitical tensions, Russia and the United States managed to sign agreements that helped to cool down the nuclear warheads race, with the most recent example being the agreement on the 5-year extension of the New START between President Putin and President Biden. There is no such a successful story of nuclear warheads deals being signed under the same difficult circumstances between China and the United States/Russia.
One reason that the Arctic states, and Russia especially, should be concerned is due to an event that occurred last summer when Valery Mitko, president of the Arctic Academy of Sciences in St. Petersburg and a former Navy captain who served in the Pacific Fleet, was arrested and charged with treason of passing state secrets to China. The most worrisome aspect of that arrest is that Mitko had been accused of giving China the information on the methods used to detect submarines. It is quite possible that this information will be used to design new Chinese technology which will allow the submarines to remain invisible in coastal waters of the Arctic states.
Rob Huebert, a senior research fellow with the Centre for Military and Strategic Studies at the University of Calgary, considers it crucial to begin a conversation about China's potential military presence in the Arctic as, in his opinion, it is "inevitable logic" that Chinese submarines will appear in the Arctic Ocean. Huebert adheres to the opinion discussed in my previous article "A Black Swan in the Arctic Waters. Has China become a Great Power in the Arctic?", which stipulates that China will exploit scientific cooperation. Naturally, the Xuelong icebreaker might be used "as a means of mapping the ocean bottom" so that China's Navy could map such a geographically remote region. However, Mr. Huebert analyzed Xuelong's routes to arrive at the conclusion that the passages of this icebreaker were the areas where China may potentially send its submarines. In this regard, China is acting in the way utterly similar to that of the United States and the Soviet Union when they started sending their submarines under the Arctic ice. Military presence in the World Ocean is the key element of being a superpower. China's increasing scientific and economic activity in the Arctic, the ongoing modernization of its naval fleet as well as the efficient implementation of robust shipbuilding programs will help China's government to move from a regional land-based power to a maritime superpower with the potential of having a global reach.
Final Thoughts
Any nation which seeks to enjoy military presence in the Arctic region will have to follow several steps. First, they would have to establish a commercial/scientific cooperation with other players in the region, and China has already succeeded in establishing close economic and scientific ties with the Arctic states. The next step would be to increase political presence in the region. Opening new embassies and cultural centers is one way to accomplish this, as indeed the power and ambitions of a country can sometimes be judged by its embassies abroad. In this regard, China, being a non-Arctic nation, has been much more proactive that any other state in establishing itself in Iceland, a nation whose proximity to the Arctic makes it an important player in the region.
Figure 1. Chinese Embassy in Reykjavik, source
China has built one of the largest embassies in Iceland (see Figure 2 to compare it with the Russian and the US embassies). Unofficially, the building is referred to as China's "Arctic Embassy" (Brady 2017: 175). Despite the fact that the large new embassy has the capacity to house more than 500 staff, only five diplomats from China were accredited to Iceland. This fact may suggest that the massive building was constructed not for the reason of having a large number of personnel or hosting large-scale events, but as a symbolic soft power message to the other countries, showing that China considers the Arctic to be within its sphere of influence.
However, you might be wondering why Iceland has been chosen as the country to build China's "Arctic Embassy". First, China and Iceland have close economic ties. Upon withdrawing its application to join the EU in 2015, Iceland became the first European state to sign a Free Trade Agreement with China. At the same time, Iceland's president founded the Arctic Circle, a forum to facilitate the dialogue in the Arctic region. Chinese officials were invited to participate in its proceedings from the forum's inception. Three years later, China became the second largest exporter to Iceland. China's Sinopec and Iceland's Orka Energy created a joint venture, Shaanxi Green Energy Geothermal Development (SGE). Sinopec is the owner of 51 per cent of that venture. Meanwhile, the China National Offshore Oil Cooperation has been considering to develop oil and gas shelf cites in Iceland. The cooperation between China and Iceland goes beyond energy as well. In 2018, the China-Iceland Arctic Observatory was opened. At first, it was designed to serve as an aurora observatory. However, it has become a much more ambitious Arctic project. The observatory is now used to research satellite remote sensing. Indeed, this raises concerns as to potential long-term security implications for the Arctic region on account of China's increasing presence in Iceland. The last but not least, Iceland has the close geographic proximity to the Arctic, with its capital being the world's northernmost capital. Therefore, it can be said without a doubt that construction of one of the largest embassies in Iceland in spite the fact of only five diplomats accredited to Reykjavik is a symbolic message which epitomizes China's growing presence in the Arctic.
It is also worth mentioning that the US has not stayed away from that "architecture challenge" in Iceland. In 2020, a brand-new building of the US embassy, arguably as large as the Chinese edifice, was opened (see Figure 3). It only proves that there is an important pollical symbolism in constructing modern embassies in regions which great powers want to protect and where they would like to pursue their economic and political interests.
Figure 2. Russian and US (until 2020) embassies in Reykjavik, Iceland, source
Figure 3. The new building of the US Embassy in Rekjavik, Iceland, source
Once close economic and political ties are forged, military presence can be considered the final step in establishing China's presence and exposing its ambitions in the region. If we analyze how the European Union evolved, we will see that is path of development follows a similar trajectory. First, it was founded as a pure economic community, then throughout the years it transformed into a political union. Within the framework of that political union, there are now more thorough discussions about creating a united European army. As an attempt to move from words to action, in March, 2021, Brussels approved a 4.9-euro billion defense project that "has been tipped to pave the way for the long-proposed EU army".
Chinese officials may find legitimate reasons to justify the presence of the Chinese Navy. Arguably, it could be presented as aiming to protect its commercial ships or scientific bases. Nevertheless, the potential appearance of Chinese ships and submarines in the Arctic will make the geopolitical situation in the region even more complicated. It will definitely vest China with more bargaining power, considering the country's active involvement in energy projects in the Russian Arctic as well as in other commercial and scientific projects with the other Arctic states. There is little doubt that Chinese officials will play these trump cards if necessary. There is going to be a "great game" for the Arctic, and without a doubt, China will be one of the key players in it.
From our partner RIAC
No Prospects for Denuclearization of North Korea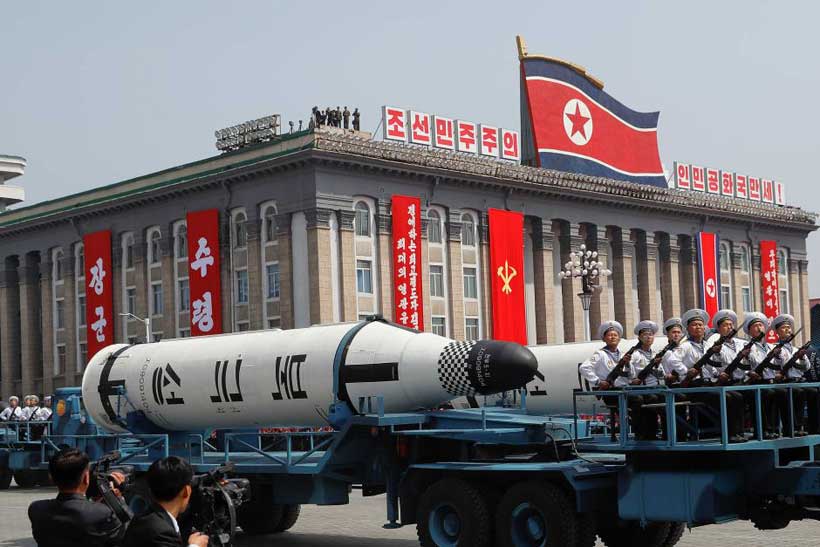 Analytical pieces—typically prepared by self-professed experts—abound as to whether denuclearization of North Korea could be possible or what its parameters would be. Such ruminations became particularly popular by the end of Donald Trump's presidency when the negotiations eventually found themselves in deadlock. However, I would rather call it a "freeze," and while this may not be the best solution to the problem, it is certainly not the worst either.
The crisis over North Korea's nuclear missile program has been going on for some 15 years, and I would argue that the reason why no practical solution has been found lies in poor positioning. As I have repeatedly noted [1] North Korea's nuclear missile program is not the root of the problem that disrupts the traditional world order; rather, it is a consequence of problems that are more global in their dimensions, reflecting the transition from the wonted world order to a new one.
There are a few signs to this new world order. First, some nations abuse the right to decide which state is a democracy and which is not, with the contrived singling out of "rogue states" to be countered through any methods, including those that seem ethically unacceptable. Broken promises are no longer perfidy but military stratagems. When it comes to North Korea, one might recall the Agreed Framework story or how President Kim Young-sam and his administration spared no effort to destabilize the situation in North Korea at a time when it suffered from what has been called the Arduous March. Seoul advocated providing no aid to the starving country, one South Korean official admits while privately talking to the author, in the hope that the famine would spur mass riots and subsequent "reunification."
The second sign indicative of the new world suggests that international law and major arbitration institutions have lost their authority. UN Security Council resolutions that forbid North Korea to launch any kind of ballistic missiles is a good case in point. Incidentally, this violates the decisions enshrined in a number of other UN documents that guarantee the universal right to explore outer space for peaceful purposes.
The third sign has to do with the crisis of competence, which affects the quality of decision-making on the part of both politicians and subject-matter experts, blurring the line between the real country and its cartoonish propaganda image. This is well illustrated by the case of North Korea: any foolish news report about the country ultimately finds an audience. While the story of Jang Song-thaek being fed to a pack of dogs was debunked fairly quickly, no less fantastic death penalty stories for listening to K-pop are still popular.
Besides, the might of the law has been replaced with the law of the might. The new generation of politicians no longer fears a major war, rendering military conflict—"humanitarian" bombings of "rogue states" in particular—one of the acceptable means for achieving domestic and foreign policy goals.
Finally, under these circumstances, North Korea cannot use the conventional conflict resolution methods, thus being compelled to look for ways to defend itself on its own, especially since the threat of losing sovereignty is by no means hypothetical. Officially, the Korean war is not over, and South Korea's Constitution still extends the state's sovereignty to the entire peninsula, demanding that the president promote the country's unification. What is more, the National Security Act refers to North Korea as an anti-state organization rather than a country. Even relatively liberal populists, such as Roh Moo-hyun and Moon Jae-in, failed to review this concept.
Relying on its nuclear missile program, North Korea sets itself two goals. The first is to achieve minimal and, eventually, guaranteed nuclear deterrence, which would certainly take a belligerent solution to the North Korean problem off the table. The North Korean leadership has certain reasons to believe that only North Korea's nuclear weapons saved it from the fate of Iraq or Libya. It is well-known that once in a while the U.S. and its allies plan an offensive war against the North, whose elements are drilled at joint U.S.-South Korean military exercises irrespective of their scale.
The second goal is to achieve international recognition and ditch the "rogue state" yoke. Should North Korea theoretically join the "nuclear club," this will put it on a par with the leading superpowers. This is the principal reason why—despite the UN Security Council's internal disagreements—the Permanent Five have so far voted unanimously for yet another sanctions package each time North Korea has taken another significant step in developing its nuclear missile program. The current world order is based on the premise that only the five great powers are allowed to possess nuclear weapons. It also relies on the UN's authority, which would collapse if it became known that at the end of the day North Korea got the UN to "cave in"—following nearly 30 years of condemnation, resolutions and sanctions.
It is no accident that the very term "denuclearization" is under discussion. American conservatives, such as John Bolton and others who adopt a strictly realistic approach, interpret "denuclearization" as meaning nuclear disarmament of North Korea, which should be stripped of all types of WMD and—to boot—of its nuclear program. This entails eliminating the North Korean threat both globally and regionally. In contrast, North Korea, as well as Russia and China, stress that denuclearization should extend not to North Korea alone but to the whole Korean Peninsula, which requires certain commitments on the part of the U.S. and South Korea, up to and including prohibiting U.S. warships carrying nuclear weapons from docking at South Korean ports.
It has to be noted that those who identify with the allegedly liberal approach to international relations view the North Korean issue as highly ideologically charged. Liberal democracy advocates and WASP conservatives alike perceive North Korea as an authoritarian regime imbued with atheistic collectivism, as an "Evil State." They see it as the pure opposite of the ideal state—an abstract concept that exists in their minds. That, in turn, stimulates an intractable drive towards confrontation, since not only is the "Evil State" incapable of negotiations, such negotiations are impossible in principle. Any deal with such a regime is an unacceptable concession in terms of values, and value-based confrontations are always more inflexible than those political or economic in nature.
During the 2017 crisis, when I believed the probability of conflict really rose beyond 50%, Donald Trump and Kim Jong Un emerged as pragmatic leaders, essentially putting the process "on hold." The jury is still out on how this related to the Russia-China "double-freeze" plan, while each party would certainly have wanted more. Kim Jong Un would have loved to have the sanctions eased, with Donald Trump expecting further concessions. The pause that was achieved, though, allowed both parties a "small profit." The U.S. president could say that, first, he prevented war and, second, that the sanctions were effective, with no missiles in the air and the U.S. having granted no unacceptable concessions. Kim Jong Un, on the one hand, got a peaceful breather, which allowed him to focus on the country's economic development, and, second, his commitments were essentially unofficial and did not restrict the development of the nuclear missile program. This could be exemplified by multiple successful launches of short-range missiles as well as by presentations of new types of ICBMs and SLBMs, even though these were not tested.
Yet, since late 2019, both parties have been aware that "things are not going to get better." In late 2019, Kim Jong Un said it was no use hoping for an easing of the sanctions, while allowing Donald Trump to "sit out" the final year of his presidency with no unnecessary tensions. As of the writing of this article, his moratorium is still in place, although American and South Korean experts believed that several dates came and went when Kim could have raised the stakes, opting for an escalation. I believe that Pyongyang is waiting for the White House to formulate and announce a new North Korean policy. So far, as Roman Lobov puts it, "the door is shut but not locked"; and Choe Song-hui, who seems to be still in charge of North Korea–U.S. relations, has not been dismissed from office and declares from time to time that the North will use force in response to force and amicability in response to amicability. The 8th Congress of the Workers' Party of Korea emphasized that no change in the White House would change the U.S.'s overall hostility towards North Korea, which is why North Korea will hardly make the first step, choosing to wait for truly serious proposals from the U.S.
This is the situation three months into 2021, exacerbated by several additional aspects. The new U.S. president is the first such aspect. Of course, there is some hope that he will follow the same path as Donald Trump once did: a hardliner early in his tenure shifted to a more constructive approach once collided with reality. So far, however, it appears that the logic of factional strife is compelling Biden to go along "the main thing is not to be like Trump" pattern, and that means steering a course towards escalation. Such an approach will provoke North Korea to retaliate. More importantly, such blinders will keep the Biden Administration from rapidly developing a constructive approach to its interaction with the North. In particular, we can see that human rights issues in North Korea, all too valid for the Democrats, were not broached regularly under Trump while they have come under attention once Biden assumed office.
The U.S.-China confrontation is another aspect, which was pronounced to be value- rather than merely politics-based even under Trump. There has been no change to this approach under the new president. The U.S. attempts to restrict and contain China, with this confrontation being part of Russia and China's more broad confrontation with what is perceived as the West.
I believe such a rift and its would-be consequences deal no smaller blow to the existing world order than Pyongyang's nuclear ambitions. First, this reinforces North Korea's conviction that the current situation makes the country rely on missile sovereignty. Second, rifts in the Security Council give North Korea a certain boost. It does not, however, mean that the Security Council will no longer remain unanimous should the North decide to raise the stakes sharply. Yet, if we consider the U.S.-China confrontation from the point of view of allies of both states, we will see that China could only rely on the North since it has for a long time stressed the two countries' socialist nature and their friendship based on ideological values. Besides, North Korean media outlets have been condemning the U.S. for criticizing China's policies. What this means is that China will keep Pyongyang afloat and contain American pressure to denuclearize Kim's regime unless it decides that North Korea's actions are too provocative. The same can be said of Russia, although the North Korean issue is less of a priority for Moscow, especially when compared to the post-Soviet states or the Middle East.
The coronavirus pandemic has also affected the global situation. First, self-isolation instituted throughout the country has generated a new spiral of suppositions revolving around the notion that its economic system is about to collapse and that a new Arduous March will ensue. Second, with diplomats and NGOs having left North Korea, gathering data has become more difficult, which has indirectly contributed to growing alarmist sentiments. Finally, we cannot rule out a situation when the North Korean issue may—for a number of countries—become a way to shift attention away from domestic problems, including those related to failures in fighting the coronavirus. In such a situation, any prospects for denuclearization are extremely vague.
The fourth aspect is the level to which North Korea's nuclear program has advanced, which makes the monitoring methods used for the states that are at the early stages of their nuclear programs ineffective. Since North Korea is a de facto nuclear power, the set of measures intended to ensure complete, irreversible and verifiable denuclearization, as Vladimir Khrustalyov notes [3] will essentially demand that North Korea be essentially stripped of its sovereignty as far as the monitoring and checking powers are concerned, with which international inspectors should be vested.
Consequently, today it might be said that one can only go on talking about denuclearization for the sake of talking. It will take a miracle to move things forward. Option one is some fantastic change in the international environment, which would make North Korea no longer feel threatened and thus less reluctant to abolish its nuclear program. That would mean geotectonic rather than merely geopolitical shifts in the existing international security architecture. Option two, just as fantastic, provides for a North Korean Gorbachev who, for some reason, will make the decision to abolish an important component of North Korea's political myth and its sovereignty guarantees. Harsher options envision denuclearization as a result of regime change, which is of very little probability as well.
Does this mean there is no way out of this predicament and that missile fireworks will follow sooner or later? No, it does not. The possibility of the "double freeze" is still there, and such a "freeze" could continue almost indefinitely. Another possibility requires more efforts as it entails resetting the agenda—while keeping the term "denuclearization", new strategies would actually focus on arms control. Instead of destroying North Korean nuclear capabilities, efforts would be channeled into restricting it, operating on the premise that the existing capabilities already serve as minimal deterrence. Many scholars adhere to this stance, both in Russia [2] and abroad, while fully cognizant of the fact that a change in tack will prompt huge resistance, since this would go against the trend of preserving the global status quo. Any attempt to abolish the demand for full denuclearization of states aspiring to the nuclear club "membership" would amount to a crack in the nuclear non-proliferation regime.
On balance, true denuclearization of North Korea would require a radical change in the geopolitical situation in Northeast Asia: once the threat is gone, countermeasures will no longer be necessary. While there is no possibility of such changes, the Russia-China proposal of a "double freeze" settlement remains the most feasible solution, although far from ideal.
The study has been carried out with financial assistance from the RFBR (project No 20-014-00020).
Asmolov, K.V. The Nuclear Problem of the Korean Peninsula as a Consequence of the Changes in the Global World Order (in Russian) // Paper presented at the All-Russia Academic Conference with International Participation "International Relations in the 20th-21st Centuries: 4th Chempalov Conference dedicated to the 75th Anniversary of the Victory in the Great Patriotic War and the 75th Anniversary of the end of World War II. 17–18 December 2020. Yekaterinburg.
Zhebin, A.Z. The Korean Peninsula: From Denuclearization to Arms Control (in Russian) // Paper presented at the 25th Conference of Korean Studies Specialists from Russia and the CIS. 25–26 March 2021. Moscow
Khrustalyov, V.V. (Vladivostok, North-East Asian Military Studies Project) On Fundamental Obstacles in the Way of Rapid, Guaranteed, and Irreversible Denuclearization of North Korea (in Russian) // Paper presented at the 8th International Conference "Russia and Korea in the Changing World Order – 2019." 17–18 May 2019. Vladivostok.
From our partner RIAC