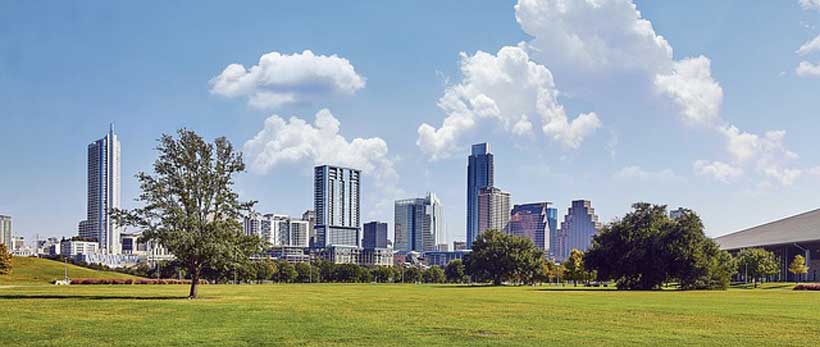 First International Day for Clean Air calls for decisive global action to beat air pollution
With extreme air pollution events on the rise, global efforts to reduce pollution and its effects will receive an advocacy boost when, for the first time ever, the world marks the International Day of Clean Air for blue skies on 7 September.
Adopted by a UN General Assembly Resolution in 2019, the International Day of Clean Air for blue skies – whose observance is facilitated by the UN Environment Progamme (UNEP) – stresses the importance of and urgent need to raise public awareness at all levels and to promote and facilitate actions to improve air quality. The Republic of Korea led global efforts to create this new International Day of Clean Air for blue skies and will host an event to start celebrations.
In many parts of the world extreme air pollution events have become a seasonal phenomenon, almost as reliable as the monsoon or autumn foliage. In early November, New Delhi and other cities in northern India experienced levels of air pollution that cancelled flights and kept people masked and indoors. In Ulaanbaatar, Mongolia, and the Thai capital, Bangkok, these events occur in January and February. In California and Australia, summer wildfires are being turbocharged by climate change, destroying habitat, and covering vast areas in a choking haze.
These are examples of the extreme impacts of a crisis that affects us all – air pollution affects human, animal and planetary health, with an estimated 7 million people dying prematurely from diseases caused by air pollution. Air pollution is the greatest environmental risk to human health and one of the main avoidable causes of death and disease globally. Each year. Many millions more living with these diseases suffer a substantial amount of disability.
"Around the world, nine out of every ten people breathe unclean air," UN Secretary-General António Guterres said in his message for the Day. "The extent of this challenge requires decisive action on the part of governments, businesses and communities to end reliance on fossil fuels in favour of clean affordable renewable energy. On the first-ever International Day of Clean Air for blue skies, let us commit to no new coal for cleaner, greener economies and better health for all."
Air pollution not only threatens the health of people but also has negative impacts on plants and ecosystems. Ozone air pollution alone is responsible for 52 million tons of global crop losses annually. Air pollution also drives the climate crisis with many greenhouse gases and air pollutants coming from the same sources, meaning air pollution is not only bad human for health and quality of life today, but also makes the future less safe for coming generations.
His Excellency Moon Jae-in, President of the Republic of Korea, said: "I am very pleased to celebrate the first International Day of Clean Air for blue skies, which was adopted at the UN General Assembly last year. I hope this event would help enhance global public awareness of the transboundary air pollution and provides an important milestone in the global efforts to harness solution-based actions for cleaner air."
The good news is there are cost-effective, practical solutions available today to reduce air pollution. Air pollution does not respect international borders and countries must work together to prioritise air pollution reduction measures and invest in clean air solutions; research shows that renewable energy is more cost-effective than ever.
The International Day of Clean Air for blue skies calls for increased international cooperation at the global, regional and sub-regional levels. It provides a provide a platform for strengthening global solidarity as well as political momentum for action against air pollution and climate change, including actions like the increased collection of air quality data, carrying out joint research, developing new technologies and sharing best practices.
"Air pollution is a huge environmental risk to human health. It has a disproportionate impact on the poor. The economic costs are mounting – whether through healthcare bills, lost productivity, reduced crop yields or the eroded competitiveness of cities," said Inger Andersen, Executive Director of UNEP. "COVID-19 lockdowns have shown that a cleaner sky is possible. That people are willing to listen to science. That we can act quickly to protect human health. We must take similar urgent action to lift the smog of air pollution. If we do, we can save millions of lives and billions of dollars each year."
"In the face of global challenges posed by air pollution, climate change, social and economic inequalities, and the ongoing COVID-19 pandemic, we have a chance to build back better," says Dr Tedros Adhanom Ghebreyesus, Director-General of WHO. "Many governments have already taken steps to align health, air pollution and climate policies. Now is the time to rethink how we organize our societies, our cities, our transportation, and how we cook and heat our homes – for health's sake."
The first International Day of Clean Air and blue skies will be marked by a number of events around the world, including the official opening, which will be officiated by President Moon Jae-in of the Republic of Korea; the International Forum of Clean Air for blue skies, hosted by Ban Ki-moon, former UN Secretary-General and current Chairman of Korea's National Council on Climate and Air Quality and a UNEP event led by Executive Director Inger Andersen, who will be joined by Korea's Minister for Environment, Cho Myung-Rae and WHO Director General, Dr Tedros Adhanom Ghebreyesus. More details on these and more events around the world here.
Greenpeace Africa reacts to DRC President's decision to suspend illegal logging concessions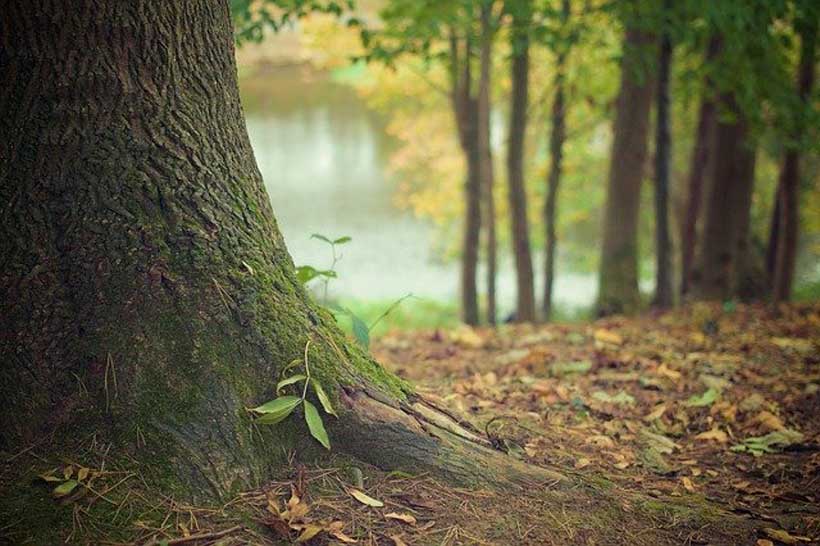 The President of the Democratic Republic of Congo (DRC), Félix Tshisekedi, ordered on Friday, October 15th, the suspension of all dubious logging concessions, including the 6 granted in September 2020. Greenpeace Africa, one of the civil society organizations that denounced these concessions, applauds the decision taken by the Head of State and encourages him to remain vigilant and ensure its effective execution by Deputy Prime Minister Ms. Eve Bazaiba.
Greenpeace Africa reiterates its call for maintaining the moratorium on new industrial logging concessions to prevent a human rights and climate catastrophe. This logging sector, characterized by bad governance, favors corruption and remains out of touch with the socio-economic needs of the Congolese people and the climate crisis we live in.
Irène Wabiwa Betoko, Head of the International Congo Basin Forest Project of Greenpeace: "The decision of H.E. President Tshisekedi against the illegal actions of former Minister Nyamugabo sends an important message to the Congolese people and their government. It is also a red light for the plans of Ms. Ève Bazaiba, current Minister of the Environment, to open a highway to deforestation by multinational logging companies through lifting the moratorium on new industrial concessions."
The President asks to "Suspend all questionable contracts pending the outcome of an audit and report them to the government at the next cabinet meeting." Greenpeace Africa maintains that the review of illegalities in the forest sector must be transparent, independent, and open to comments from civil society organizations.
Ms. Wabiwa adds that "Both the protection of the rights of Congolese peoples and the success of COP26 require that the moratorium on granting new forest titles be strengthened. We again call on President Tshisekedi to strengthen the 2005 presidential decree to extend the moratorium."
Ms. Wabiwa concludes that "instead of allowing new avenues of destruction, the DRC needs a permanent forest protection plan, taking into account the management by the local and indigenous populations who live there and depend on them for their survival."
The right to a clean and healthy environment: 6 things you need to know
On 8 October, loud and unusual applause reverberated around the chamber of the UN Human Rights Council in Geneva. A battle fought for decades by environmental activists and rights' defenders, had finally borne fruit.
For the first time ever, the United Nations body whose mission is to promote and protect human rights around the world, passed a resolution recognising access to a healthy and sustainable environment as a universal right.
The text also calls on countries to work together, and with other partners, to implement this breakthrough.
"Professionally that was probably the most thrilling experience that I ever have had or that I ever will have. It was a massive team victory. It took literally millions of people, and years and years of work to achieve this resolution", said David Boyd, UN Special Rapporteur on Human Rights and Environment, who was in the room when President Nazhat Shameem from Fiji, brought down her gavel, announcing the voting results.
43 votes in favour and 4 abstentions counted as a unanimous victory to pass the text that cites the efforts of at least 1,100 civil society, child, youth and indigenous people's organizations, who have been campaigning for global recognition, implementation and protection of the human right to a safe, clean, healthy and sustainable environment.
But why is this recognition important, and what does it mean for climate change-affected communities?
Here are six key things you need to know, compiled by us here at UN News.
1. First, let's recall what the Human Rights Council does, and what its resolutions mean
The Human Rights Council is an inter-governmental body within the United Nations system, responsible for strengthening the promotion and protection of human rights around the globe and for addressing situations of human rights violations and make recommendations on them.
The Council is made up of 47 UN Member States which are elected by the absolute majority in the General Assembly and represent every region of the world.
Human Rights Council resolutions are "political expressions" that represent the position of the Council's members (or the majority of them) on particular issues and situations. These documents are drafted and negotiated among States with to advance specific human rights issues.
They usually provoke a debate among States, civil society and intergovernmental organisations; establish new 'standards', lines or principles of conduct; or reflect existing rules of conduct.
Resolutions are drafted by a "core group": Costa Rica, the Maldives, Morocco, Slovenia and Switzerland, were the countries who brought resolution 48/13 for its adoption in the council, recognising for the first time that having a clean, healthy and sustainable environment is indeed a human right.
2. It was a resolution decades in the making
In 1972, the United Nations Conference on the Environment in Stockholm, which ended with a historical declaration, was the first one to place environmental issues at the forefront of international concerns and marked the start of a dialogue between industrialized and developing countries on the link between economic growth, the pollution of the air, water and the ocean, and the well-being of people around the world.
UN Member States back then, declared that people have a fundamental right to "an environment of a quality that permits a life of dignity and well-being," calling for concrete action. They called for both the Human Rights Council and the UN General Assembly to act.
Since 2008, the Maldives, a Small Island Developing State on the frontline of climate change impacts, has been tabling a series of resolutions on human rights and climate change, and in the last decade, on human rights and environment.
In the last few years, the work of the Maldives and its allied States, as well as the UN Special Rapporteur on Human Rights and Environment and different NGOs, have been moving the international community towards the declaration of a new universal right.
Support for UN recognition of this right grew during the COVID-19 pandemic. The idea was endorsed by UN's Secretary-General António Guterres and High Commissioner for Human Rights Michelle Bachelet, as well as more than 1,100 civil society organisations from around the world. Nearly 70 states on the Human Rights Council also added their voices to a call by the council's core group on human rights and environment for such action, and 15 UN agencies also sent a rare joint declaration advocating for it.
"A surge in emerging zoonotic diseases, the climate emergency, pervasive toxic pollution and a dramatic loss of biodiversity have brought the future of the planet to the top of the international agenda", a group of UN experts said in a statement released in June this year, on World Environment Day.
3. It was a David vs Goliath story…
To finally reach the vote and decision, the core group lead intensive inter-governmental negotiations, discussions and even experts' seminars, over the past few years.
Levy Muwana, a Youth Advocate and environmentalist from Zambia, participated in one of the seminars.
"As a young child, I was affected with bilharzia, a parasitic disease, because I was playing in the dirty water near my household.
A few years later, a girl died in my community from cholera. These events are sadly common and occurring more often.
Water-born infectious diseases are increasing worldwide, especially across sub-Saharan Africa, due to the changing climate", he told Council members last August.
Muwana made clear that his story was not unique, as millions of children worldwide are significantly impacted by the devastating consequences of the environmental crisis. "1.7 million of them die every year from inhaling contaminated air or drinking polluted water", he said.
The activist, along with over 100.000 children and allies had signed a petition for the right to a healthy environment to be recognised, and they were finally heard.
"There are people who want to continue the process of exploiting the natural world and have no reservations about harming people to do that. So those very powerful opponents have kept this room from going forward for decades.
It's almost like a David and Goliath story that all of these civil society organizations were able to overcome this powerful opposition, and now we have this new tool that we can use to fight for a more just and sustainable world", says David Boyd, the UN Special Rapporteur on Human Rights and Environment.
4. But what good is a non-legally binding resolution?
Mr. Boyd explains that the resolution should be a catalyst for more ambitious action on every single environmental issue that we face.
"It really is historic, and it really is meaningful for everyone because we know right now that 90% of people in the world are breathing polluted air.
"So right off the bat if we can use this resolution as a catalyst for actions to clean up air quality, then we're going to be improving the lives of billions of people", he emphasizes.
Human Rights Council resolutions might not be legally binding, but they do contain strong political commitments.
"The best example we have of what kind of a difference these UN resolutions make is if we look back at the resolutions in 2010 that for the first time recognized the right to water. That was a catalyst for governments all over the world who added the right to water to their constitutions, their highest and strongest laws", Mr. Boyd says.
The Rapporteur cites Mexico, which after adding the right to water in the constitution, has now extended safe drinking water to over 1,000 rural communities.
"There are a billion people who can't just turn on the tap and have clean, safe water coming out, and so you know, for a thousand communities in rural Mexico, that's an absolutely life-changing improvement. Similarly, Slovenia, after they put the right to water in their constitution because of the UN resolutions, they then took action to bring safe drinking water to Roma communities living in informal settlements on city outskirts".
According to the UN Environment Programme (UNEP), the recognition of the right to a healthy environment at the global level will support efforts to address environmental crises in a more coordinated, effective and non-discriminatory manner, help achieve the Sustainable Developing Goals, provide stronger protection of rights and of the people defending the environment, and help create a world where people can live in harmony with nature.
5. The link between human rights and environment is indisputable
Mr. Boyd has witnessed firsthand the devastating impact that climate change has already had on people's rights.
In his first country mission as a Special Rapporteur, he met the first community in the world that had to be completely relocated due to rising sea levels, coastal erosion and increased intensity of storm surges.
"You know, from this beautiful waterfront paradise on a Fijian island, they had to move their whole village inland about three kilometers. Older persons, people with disabilities, pregnant women, they're now separated from the ocean that has sustained their culture and their livelihoods for many generations".
These situations are not only seen in developing countries. Mr. Boyd also visited Norway where he met Sami indigenous people also facing the impacts of climate change.
"I heard really sad stories there. For thousands of years their culture and their economy has been based on reindeer herding, but now because of warm weather in the winters, even in Norway, north of the Arctic Circle, sometimes it rains.
"The reindeer who literally for thousands of years had been able to scrape away snow during the winter to get to the lichens and mosses that sustained them, now can't scrape away the ice – and they're starving".
The story repeats itself in Kenya, where pastoralists are losing their livestock because of droughts that are being exacerbated by climate change.
"They have done nothing to cause this global crisis and they're the ones who are suffering, and that's why it's such a human rights issue.
"That's why it's such an issue of justice. Wealthy countries and wealthy people need to start to pay for the pollution they've created so that we can help these vulnerable communities and these vulnerable peoples to adapt and to rebuild their lives", Mr. Boyd said.
6. What's next?
The Council resolution includes an invitation to the UN General Assembly to also consider the matter. The Special Rapporteur says he is "cautiously optimistic" that the body will pass a similar resolution within the next year.
"We need this. We need governments and we need everyone to move with a sense of urgency. I mean, we're living in a climate, biodiversity, and pollution crisis, and also a crisis of these emerging diseases like COVID which have environmental root causes. And so that's why this resolution is critically important because it says to every government in the world 'you have to put human rights at the centre of climate action, of conservation, of addressing pollution and of preventing future pandemics'".
For Dr. Maria Neira, the World Health Organization's (WHO) environment chief, the resolution is already having important repercussions and a mobilizing impact.
"The next step will be how we translate that on the right to clean air and whether we can push, for instance, for the recognition of WHO'S Global Air Quality Guidelines and the levels of exposure to certain pollutants at a country level. It will also help us to move certain legislation and standards at the national level", she explains.
Air pollution, primarily the result of burning fossil fuels, which also drives climate change, causes 13 deaths per minute worldwide. Dr. Neira calls for the end of this "absurd fight" against the ecosystems and environment.
"All the investments need to be on ensuring access to safe water and sanitation, on making sure that electrification is done with renewable energy and that our food systems are sustainable."
According to WHO, achieving the goals of the Paris Agreement would save millions of lives every year due to improvements in air quality, diet, and physical activity, among other benefits.
"The climate emergency has become a matter of survival for many populations. Only systemic, profound and rapid changes will make it possible to respond to this global ecological crisis", says the Special Rapporteur.
For Mr. Boyd, the approval of the historical resolution in the Human Rights Council was a 'paradoxical' moment.
"There was this incredible sense of accomplishment and also at the exact same time a sense of how much work remains to be done to take these beautiful words and translate them into changes that will make people's lives better and make our society more sustainable".
The newly declared right to a healthy and clean environment will also hopefully influence positively negotiations during the upcoming UN Climate Conference COP26, in Glasgow, which has been described by the UN chief as the last chance to 'turn the tide' and end the war on our planet.
UN standards will be applied for the first time in the Russian Arctic
Residents of the Tukhard settlement located in the Russian part of the Arctic (in the Taimyr Dolgano-Nenets District of the Krasnoyarsk Territory) have been offered a new level of quality of life according to FPIC standards.
Free, Prior and Informed Consent (FPIC) is a specific right that pertains to indigenous peoples and is recognised in the United Nations Declaration on the Rights of Indigenous Peoples (UNDRIP). It allows them to give or withhold consent to a project that may affect them or their territories. Once they have given their consent, they can withdraw it at any stage. Furthermore, FPIC enables them to negotiate the conditions under which the project will be designed, implemented, monitored and evaluated. This is also embedded within the universal right to self-determination.
Tukhard was established as a temporary residence for shift workers producing gas in the area in 1970th, and the development of the village did not provide for the creation of an infrastructure. The mining giant operating in the region, Norilsk Nickel, has offered a new level of quality of life.
In mid-October, the village hosted consultations of international experts, representatives of the indigenous peoples of Taimyr, local authorities, representatives of the Norilsk Nickel company, with the inhabitants of the settlement.
People are offered several options, including moving to new homes about 1.5 kilometers away from their current homes. The option of moving to other villages of Taimyr, including the center of the region – the village of Dudinka, was also proposed.
If residents accept the relocation proposal, they will be presented with several options for their future homes. Residents will also determine what additional infrastructure they need, according to a press release from Norilsk Nickel.
Despite the fact that the FPIC procedure is not included in the national legislation of the Russian Federation, Norilsk Nickel voluntarily recognizes international standards and, in accordance with the UN Declaration on the Rights of Indigenous Peoples, expresses its readiness to apply FPIC.
The procedure is supervised by international experts.
"The Tukhard FPIC procedure will be carried out in accordance with the strictest international standards and involve independent experts. This joint work and partnership will help us to create a comfortable environment for people to live and develop," said Andrey Grachev, Nornickel Vice President for Federal and Regional Programs.
Alexei Tsykarev, a member of the UN Permanent Forum on Indigenous Issues, also noted the company's new step for the Russian Arctic.
"The principle of free, prior and informed consent is the cornerstone of the observance of the rights of indigenous peoples to independently determine the vector of their development, as well as political, social, economic and cultural priorities. The main task of FPIC in Tukhard is to ensure the effectiveness of the participation of indigenous peoples in decision-making on relocation, construction or purchase of new housing, to make sure that the population is fully informed about the infrastructure of the new village, about relocation options. For the first FPIC experience in the Russian Arctic to be successful, the company's task is to provide all the basic elements of FPIC: freedom of decision-making, lead time, awareness. FPIC is not a one-time decision, but a long-term process that contributes to building trust between the parties," Tsykarev said.