World Bank Approves $86M to Improve Access to Financial Services for MSMEs in Malawi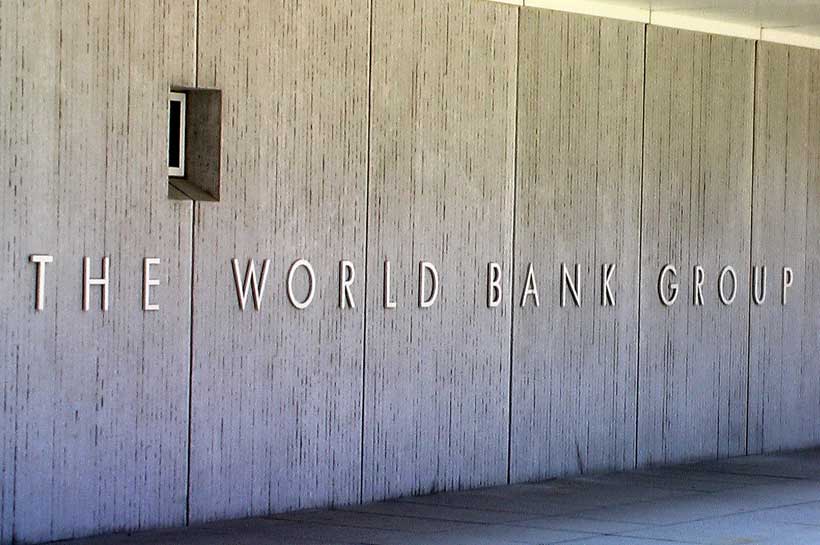 The World Bank Board of Executive Directors recently approved an $86 million credit for the Malawi government to increase access to financial services and promote the entrepreneurship and capabilities of micro, small, and medium enterprises (MSMEs) in Malawi, including addressing the negative economic effects of COVID-19 (coronavirus).
The COVID-19 pandemic has created economic shockwaves transmitted through falling demand, reduced and disrupted input supply, tightening of credit conditions and liquidity crunch, and rising uncertainty. These developments are amplifying the challenges faced by MSMEs, including lack of access to finance, and damaging otherwise healthy firms. The Government of Malawi is, therefore, seeking to support MSMEs in the short- and medium-term to weather the impacts of the pandemic, and in the medium- and longer-term, to boost job creation and sustainable inclusive growth.
"This project is an important element of the World Bank Group's response to COVID-19 in Malawi, from relief, through re-structuring, towards ensuring a resilient recovery. This project contributes to relief efforts, with a clear focus on helping communities and businesses persist and find new opportunities. It provides flexible support in line with the government's contingency plan, along with other key development partners, by contributing to select elements of business growth in the private sector and enhancing financial inclusion and job creation," said Hugh Riddell, Word Bank Country Manager for Malawi.
The project will make financial resources available through a credit line to ensure MSMEs continuously supply essential goods and services to the economy and to mitigate the risk of failure/bankruptcy. In addition, the project will facilitate opportunities for MSMEs that have potential for high growth to thrive and grow over the medium-to-long term by providing training, particularly for youth- and women-owned businesses, followed by measures to connect trainees with market opportunities. Finally, the project is also expected to address some of the market failures that limit the supply of affordable finance and develop solutions for a more conducive business environment for dynamic business creation, including building capacity of institutions and business development thereby sustaining the lending and investment.
"The majority of MSMEs in Malawi are informal, and access to finance remains a key constraint, coupled with low capacity and inadequate innovation. Despite this situation, innovative start-ups and MSMEs with high-growth potential can create jobs and, hence, are an important area of focus for governments," said Niraj Verma, World Bank Finance Competitiveness and Innovation Practice Manager.
* The World Bank's International Development Association (IDA), established in 1960, helps the world's poorest countries by providing grants and low to zero-interest loans for projects and programs that boost economic growth, reduce poverty, and improve poor people's lives. IDA is one of the largest sources of assistance for the world's 76 poorest countries, 39 of which are in Africa. Resources from IDA bring positive change to the 1.6 billion people who live in IDA countries. Since 1960, IDA has supported development work in 113 countries. Annual commitments have averaged about $21 billion over the last three years, with about 61 percent going to Africa.
Joining hands to strengthen food safety knowledge in West Africa
In the context of the Guinea-Bissau component of the European Union-funded West Africa Competitiveness Programme (WACOMP), implemented by the United Nations Industrial Development Organization (UNIDO), 30 Bissau-Guineans received training on the Hazard Analysis and Critical Control Point System, HACCP, and on the ISO standard for Food Safety Management System, ISO 22000.
This virtual training was made available to all those participating in the WACOMP, which allowed additional 30 people to benefit from the training. The 60 participants who attended the training came from nine countries in the region: Benin, Burkina Faso, Côte d'Ivoire, The Gambia, Ghana, Guinea-Bissau, Guinea, Liberia and Togo.
In his opening remarks, Christophe Yvetot, UNIDO's representative to Senegal, Guinea-Bissau, The Gambia, Cabo Verde and Mauritania, emphasized that the "training sessions on HACCP and ISO 22000 are crucial to provide capacity-building in the fields of food safety assurance and management for people responsible for performing conformity assessment activities, and technicians involved in food safety and quality."
The WACOMP Programme is funded through a €116m contribution under the 11th European Development Fund and includes one regional and 16 country components. The objective of the programme is to strengthen the competitiveness of West African countries and enhance their integration into the regional and international trading system. UNIDO has been entrusted with the implementation of the WACOMP regional component, as well as six country components, namely The Gambia, Ghana, Guinea, Guinea-Bissau and Sierra Leone, and a component of the one for Cabo Verde. With a portfolio of €29m, UNIDO is the main implementing agency of the WACOMP.
Somalia recognizes decent work for women and men
Somalia has become the second country in Africa to ratify international labour standards seeking to end violence and harassment in the world of work.

The Somali Minister of Labour and Social Affairs, Duran Farah, presented the instrument of ratification of the Violence and Harassment Convention, 2019 (No. 190) to ILO Director-General, Guy Ryder.

He also presented the ratification instruments of the Tripartite Consultation (International Labour Standards) Convention, 1976 (No. 144) ; the Occupational Safety and Health Convention, 1981 (No. 155) ; the Promotional Framework for Occupational Safety and Health Convention, 2006 (No. 187 ); the Migration for Employment (Revised) Convention, 1949 (No. 97) ; the Migrant Workers (Supplementary Provisions) Convention, 1975 (No. 143) ; and the Private Employment Agencies Convention, 1997 (No. 181) .

The seven Conventions are the first ratifications by Somalia since 2014 and bring to 26 the total number of Conventions Somalia has ratified.

"I welcome the deposit of these seven key ILO instruments. They mark the desire of the Somali people for peace, stability and good governance and their resilience in insisting democracy delivers on its promise" said Guy Ryder.

He highlighted the importance of continuous dialogue, patience, compromise and strong legal, political and civic institutions to nurture peace and guide democracy, as illustrated by Somalia's ratification of Convention No. 144.
"Promoting peace, preventing conflict, enabling recovery and building resilience often start at the workplace" Guy Ryder added. "With the early ratification of Convention No. 190, Somalia recognizes the critical importance of gender equality and the empowerment of women and girls in promoting peace."

Convention No. 190 calls on ratifying States to respect, promote and realize the right of everyone to a world of work free from violence and harassment and to this end adopt an inclusive, integrated and gender-responsive approach for the prevention and elimination of violence and harassment in the world of work.

The Somali Minister stressed the importance of the moment. "As a member state of the ILO, the Somali government is committed to enforcing the international labour organization's Constitution and standards to promote social and economic justice and uphold internationally recognized human and labour rights. Somalia, over the years, has ratified numerous conventions essential to improving labour standards in its domestic economy, and the recently approved conventions were a Government priority crucial for the reforms, regulatory laws, policies, and frameworks in implementing the National Development Plan."

With the support from ILO, social dialogue and tripartism have been embraced by tripartite constituents in recent years. A conducive working relationship based on consensus, confidence and trust building between the government and trade unions has enhanced social peace in Somalia and opened the door for the establishment of the first formal tripartite structure, the Somali National Tripartite Consultative Committee to deal with labour issues including policies of relevance to the post-war rehabilitation and reconstruction, including a new Labour Code, National Employment Policy, Social Protection Policy and National Development Plan, all anchored in the ILO Decent Work Agenda.

At the conclusion of the ceremony, the ILO Director-General thanked H.E. President Mohamed Abdullahi Mohamed, the Federal Government of Somalia, led by Prime Minister Mohamed Hussein Roble and Somalia's workers and employers organizations for their "commitment to the rights of working men and women, as set out in ILO instruments."

The seven Conventions will enter into force in Somalia on 8 March 2022.
Climate change link to displacement of most vulnerable is clear
Weather-related crises have triggered more than twice as much displacement as conflict and violence in the last decade, the UN refugee agency (UNHCR) said on Thursday.
Coinciding with Earth Day on Thursday 22 April, the UN High Commissioner for Refugees, UNHCR, published data showing how disasters linked to climate change likely worsen poverty, hunger and access to natural resources, stoking instability and violence.
"From Afghanistan to Central America, droughts, flooding, and other extreme weather events are hitting those least equipped to recover and adapt", said the UN agency, which is calling for countries to work together to combat climate change and mitigate its impact on hundreds of millions of people.
Since 2010, weather emergencies have forced around 21.5 million people a year to move, on average.
Home countries worst hit
UNHCR said that roughly 90 per cent of refugees come from countries that are the most vulnerable and least ready to adapt to the impacts of climate change.
These countries also host around 70 per cent of people internally displaced by conflict or violence.
Citing the case of Afghanistan, UNHCR noted that it is one of the most disaster-prone countries in the world, as nearly all of its 34 provinces have been hit by at least one disaster in the past 30 years.
The country is also ranked the least peaceful globally, owing to longstanding conflict that has killed and injured thousands of people and displaced millions.
Chronic floods, droughts
Recurring floods and droughts – along with population growth – have compounded food insecurity and water scarcity and reduced the prospects of refugees and IDPs being able to return to their home areas, UNHCR said.
It pointed to indications that 16.9 million Afghans – nearly half of the country's population – lacked enough food in the first quarter of 2021, including at least 5.5 million facing emergency levels of food deprivation.
As of mid-2020, more than 2.6 million Afghans were internally displaced and another 2.7 million were living as registered refugees in other countries, mainly Pakistan and Iran, according to UNHCR.
Mozambique is experiencing a similar confluence of conflict and multiple disasters, says the agency, with one cyclone after another battering the country's central region while increasing violence and turmoil to the north displaces hundreds of thousands of people.
Hosts hit too
Many of the countries most exposed to the impacts of climate change are already host to large numbers of refugees and internally displaced.
In Bangladesh, more than 870,000 Rohingya refugees who fled violence in Myanmar are now exposed to increasingly frequent and intense cyclones and flooding.
"We need to invest now in preparedness to mitigate future protection needs and prevent further climate caused displacement," said UN High Commissioner for Refugees Filippo Grandi, earlier this year.