Madagascar: World Bank Provides $75M to Mitigate the Impacts of COVID-19 and Support Recovery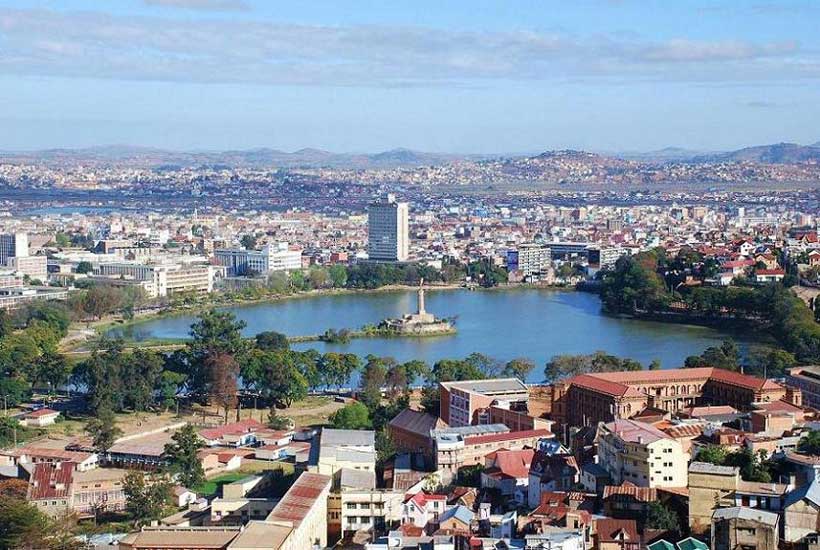 The World Bank Board of Directors recently approved a US$75 million development policy operation for Madagascar to mitigate the impact of the COVID-19 crisis.
The Madagascar COVID-19 Response Development Policy Financing will help close a financing gap caused by the COVID-19 crisis while supporting key reforms to reinforce the effectiveness and transparency of the government's crisis response and to lay the foundation for sustained and resilient recovery.
"The economic and fiscal impact of the COVID-19 crisis in Madagascar will be substantial in 2020 and could reverse past progress in poverty reduction and deepen fragility. This operation will help the government save lives, protect the livelihoods of the most vulnerable populations and preserve jobs, while implementing policy reforms and strengthening institutions in order to lay the foundation for a stronger social and economic recovery" said Marie-Chantal Uwanyiligira, World Bank Country Manager for Madagascar. 
The COVID-19 pandemic has substantially redefined economic prospects, in particular through the collapse of international trade and tourism. Containment measures needed to halt the pandemic also had severe effects on the economy and people's livelihoods. In this context, extreme poverty is predicted to increase in 2020, undoing three years of consecutive declines.
This operation aims to alleviate the immediate impact of the COVID-19 outbreak and to help rebuild a stronger and more resilient economy. Policy commitments made by the Government in the context of this operation include: (i) a multisectoral national emergency plan; (ii) a dedicated COVID-19 Response Fund to transparently manage emergency spending; (iii) the simplified procedures to open individual e-money accounts to facilitate cash transfer payments to vulnerable populations; (iv) a response plan to support the private sector and protect jobs; (v) measures to sustain liquidity and access to credit for viable companies; (vi) new electricity connection and tariff structures, benefiting vulnerable populations; and (vii) measures to boost debt transparency. Together, the program of reforms supported by this operation are expected to have positive effects on poverty. In particular, cash transfers provide direct support to vulnerable groups who have lost income as a result of the crisis and confinement measures, and enhanced access to finance, coupled with the alleviation of short-term costs, can promote business resilience.
This operation is part of a series of World Bank Group country program adjustments that comprise the activation of Contingent Emergency Response Components within the portfolio to support the government's health, social, education, water and sanitation response; the development of new operations responding to the pandemic and reinforcing resilience to future shocks; and the frontloading of future operations to help accelerate the recovery.
This operation complements the IMF Rapid Credit Facility, additional budget support by the AFD (Agence Française de Developpement) and AfDB (African Development Bank), and participation in the G20's Debt Service Suspension Initiative, bringing the total amount of emergency support to US$476 million this year, equivalent to 3.1 percent of GDP.
Earth Observation Data Could Represent A Billion-Dollar Opportunity For Africa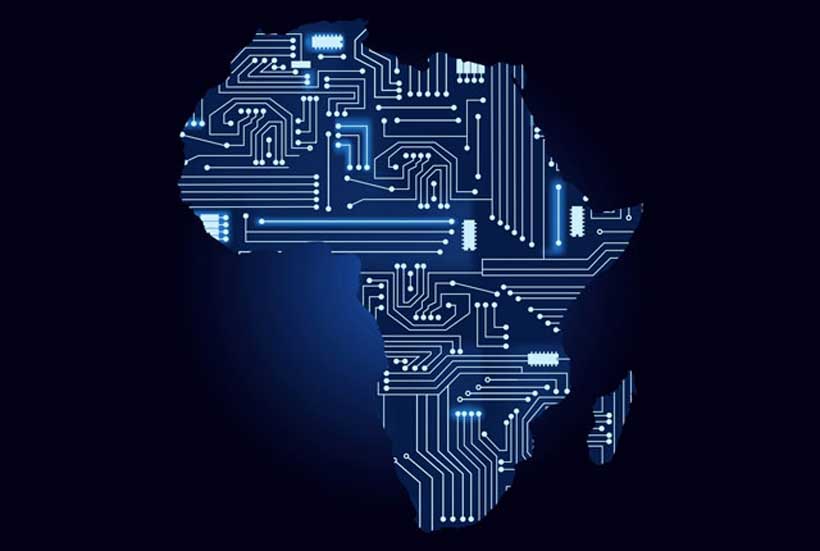 Earth observation [EO] data provides a billion-dollar opportunity for economies on the African continent, one that could create jobs and build new resilience after COVID-19.
The newly released report Unlocking the Potential of Earth Observation to address Africa's critical challenges lays out the multiple economic benefits from EO data. The report was written in collaboration with Digital Earth Africa, an initiative that is a world first in providing freely accessible data that maps the entire African continent.
This report marks the first known time the potential impact of EO for Africa has been quantified. According to estimates, EO could be worth up to $2 billion a year thanks to:
1. A strengthened EO industry. Improved use of EO data could lead to an extra $500 million in yearly EO sales along with new job opportunities and increased fiscal revenues.
2. Boosted agricultural productivity. Better data could potentially be worth an extra $900 million a year, thanks to water savings and productivity gains for farmers, not to mention reduced pesticide usage.
3. Better regulation of gold mining activity. Data allows countries to crack down on illegal mining, providing a potential savings of at least $900 million from reduced environmental damage and fiscal evasion.
The report shows the opportunity available in EO data to strengthen economies and reach sustainability goals. EO data can help governments make more informed decisions regarding water, agriculture, food security and urbanization. Advancing new collaborations between public and private efforts can incentivize data sharing to develop EO industries on the continent even further.
Dr Adam Lewis, Managing Director of the Digital Earth Program welcomes the findings of the report as the first of its kind to quantify the potential benefits of the program. "Through collaboration with key partners both within Africa and across the globe, we have made significant progress in turning this potential into a reality. Over the last 12 months the program has met a number of milestones in improving access to data and services within Africa. Working with Amazon Web Services as well as international space agencies and the private sector, we have been able to provide access to locally stored analysis-ready satellite data within Africa." Adam said.
"We are proud to support Digital Earth Africa's efforts to make Earth observation data more easily accessible to African nations," said Ana Pinheiro Privette, Lead for Amazon Sustainability Data Initiative. "Through the Amazon Sustainability Data Initiative, Amazon is making available petabytes of Earth observation data, which provide valuable insights for communities to manage climate impacts including increased floods and droughts."
Valuing the impact of EO is an emerging practice globally, with recent reports covering the Asia Pacific, Australia, the European Union and the UK, but this is the first such report for Africa. The report was developed following examination of the readiness of African countries to effectively and efficiently grow their geospatial capabilities, integrated with study of the potential economic benefit of EO data adoption on specific sustainable development focus areas.
Data-Driven Operations Are Key to Future of Manufacturing
In the near future, manufacturing companies will collaborate in hyperconnected value networks in which data-and-analytics applications drive productivity, new customer experiences and societal and environmental impact. A new white paper, Data Excellence: Transforming Manufacturing and Supply Systems, released today presents the challenges for manufacturers and provides the steps to overcome them.
According to the report, nearly three-quarters of 1,300 surveyed manufacturing executives consider advanced analytics to be critical for success and more important today than three years ago. However, only a few companies capture the full value that data and analytics can unlock to address manufacturers' most pressing challenges. Less than 20% of surveyed participants prioritize advanced analytics to promote either short-term cost reductions or longer-term structural cost improvements. Only 39% have managed to scale data-driven use cases beyond the production process of a single product and thus achieve a clearly positive business case.
Surveyed manufacturers cited various challenges that impeded their efforts to further scale and implement data-and-analytics solutions within their plants and across networks:
They struggle to prioritize the right value-adding use cases from a broad range of applications
They have not put in place technological enablers, such as data security or advanced algorithms
They lack critical organizational enablers, such as skills and capabilities and effective internal governance
This study by the World Economic Forum, in collaboration with the Boston Consulting Group (BCG), features insights from a unique community of 40+ manufacturing organizations and leading academics and public sector representatives, identifying six priorities to capture value from data and analytics in manufacturing:
Define a data-to-value strategy and roadmap
Incentivize internal and external ecosystem partners
Build capabilities to capture and use data
Implement an open platform to unlock data silos
Enable connectivity for low-latency, high-bandwidth data flows
Ensure data security and privacy
"These findings will help accelerate our journey to support companies in devising a path forward to reach the next level of data-based manufacturing excellence, build trust among manufacturing, suppliers and customers, and unlock new value through the development of new data-driven ecosystems," said Francisco Betti, Head of Shaping the Future of Advanced Manufacturing and Production at the World Economic Forum.
"Manufacturing is on the verge of a data‑driven revolution," said Daniel Küpper, Managing Director and Partner of BCG and a report co-author. "But many companies have become disillusioned because they lack the technological backbone required to effectively scale data-and-analytics applications. Establishing these prerequisites will be critical to success in the post-pandemic world."
As a next step, the community is co-developing a Manufacturing Data Excellence Framework, which comprises value-adding applications as well as technological and organizational success factors. Companies will be able to leverage this framework to accelerate the development of globally connected manufacturing data ecosystems.
Digitalization crucial to SIDs' COVID-19 recovery, long-term development
The upscaling of digital technologies presents a host of opportunities for small island developing states (SIDS) to diversify their economies, boost manufacturing, gain greater access to global value chains, and improve disaster preparedness. However, significant obstacles remain, including inadequate digital infrastructure, insufficient training opportunities for women and young people, a growing digital divide, and a lack of data and policy knowledge. That's according to an expert panel convened for the Global Manufacturing and Industrialisation Summit's Digital Series on the topic: "How Information and Communication Technologies can foster inclusive and sustainable industrial development in Small Island Developing States".
Ralf Bredel, Chief of the Asia-Pacific Regional Programme at the United Nations Industrial Development Organization (UNIDO), said that SIDS share common challenges such as limited resource bases, long distances to primary markets, and vulnerability to climate change.
"ICT has the potential to help SIDS in overcoming some of the challenges derived from the isolation and remoteness. It can support trade in economic diversification. This is even more true under the current circumstances, with COVID-19 and the restrictions on people's movements and the heavy blow to SIDS' economies in relation to their continued reliance on tourism," said Bredel.
Vanessa Gray, Head of the Division for Least Developed Countries (LDCs), Small Island Developing States (SIDS) and Emergency Telecommunications at the International Telecommunication Union (ITU), added, "We know that small islands are naturally prone to disasters caused by earthquakes and severe weather events and are being affected by climate change, resulting in increased tropical cyclones, hurricanes, flood and landslides, to name a few. Connectivity can help address these events by providing remote communities with access to early warning systems, real-time weather information, remote sensing and geographic information systems."
Gary Jackson, Executive Director of the Caribbean Centre for Renewable Energy and Energy Efficiency (CCREEE), said that countries in the region are "pushing the envelope" towards energy efficiency.
"We have to recognize that islands don't have what we call a supergrid, don't have a lot of interconnections that would give us reliability and availability and that's what people really want," said Jackson. "So one of the things we have to consider is how we move towards decentralization, decarbonization and some of the things that we need to do to ensure that reliability, availability and affordability are consistent with what people require."
Michelle Marius, Publisher of the ICT Pulse blog highlighted a continuing gender gap concerning digital employment. "We do have so many girls and women in the workforce. Many of them, sometimes even in management positions in reputable organisations, but somehow we still have not been able to crack that barrier between women in tech and digital entrepreneurship by women" she noted.
Amjad Umar, Director and Professor of ISEM (Information Systems Engineering and Management) programme at Harrisburg University of Science and Technology, said, "We know that, in many cases, SIDS do not have 3G technologies – they are still at 2G range. So, we specifically designed this plan (for the ICT4SIDS Partnership) that produces solutions that would work with very, very low technologies…"
"Digitalization consists of people, processes and technologies," underlined Umar.
Concluding, moderator Martin Lugmayr, Sustainable Energy Expert at UNIDO, stressed that there is a long way to go towards realizing inclusive and sustainable industrial development in SIDS, particularly in light of current circumstances. "COVID-19 recovery must have a long-term perspective. Iit has to be green, it has to be blue in the case of Small Island Developing States, and it has to be digital," he said.