India's bid to wriggle out of plebiscite commitment
During a virtual informal meeting of the plenary on the annual report of the Security Council, the Indian representative stunned the world community by its remarks. It `called for permanently removing the issue of Jammu and Kashmir under the outdated agenda item of the India-Pakistan question' from the Security Council's agenda. He added `such "irrational exuberance" has no takers in a dignified world'. In a veiled attack on Pakistan, he accused it to be ` globally known for being the fountainhead of international terror and the hub for terror syndicates'.(India for permanently removing J-K issue under 'outdated agenda item' from UNSC, The Week September 1, 2020).UN Ambassador T S Tirumurti pointed out that even UN Secretary-General Antonio Guterres, in his statement last August, clearly referred to the 1972 bilateral Simla Agreement.
First attempt to delete plebiscite question: Till 1953, India was, at least verbally, committed to the plebiscite. But, in subsequent period, it had been making frantic efforts to warp the United Nation Organization and woo the United States of America in her favour. For instance, during temporary absence of Pakistan's representative India tried to get the `India-Pakistan Question' deleted from the UN agenda.
India based her plea on Security Council's informal decision, dated July 30, 1996, about deleting dormant questions. The Question was deleted during the Pak rep's absence, but was restored to agenda upon his arrival.
A rogue state: No UN resolution incorporates India's view that maharajah had acceded to India. The main resolutions on Kashmir are: (a) United Nations' Commission for India Pakistan (UNCIP) Resolution dated August 13, 1948. Para 75 (Serial110) in Part III of this resolution states ` The Government of India and the Government of Pakistan reaffirm their wish that the future status of the State of Jammu and Kashmir shall be determined in accordance with the will of the people and to that end, upon acceptance of the truce agreement, both Governments agree to enter into consultations with the Commission to determine fair and equitable conditions whereby such free expression will be assured. (b) The UNCIP Resolution dated January 5, 1949 Para 51 (Serial 1196) states 'The question of accession of the State of Jammu and Kashmir to India or Pakistan will be decided through the democratic method of a free and impartial plebiscite'.
On November 2, 1947, Nehru declared in a radio broadcast that the government of India was "prepared, when peace and order have been established in Kashmir, to have a referendum held under international auspices like the United Nations." I am quoting from Chaudhri Mohammad Ali's The Emergence of Pakistan.
By disowning the UN resolutions on disputed status of the disputed Jammu and Kashmir State, India qualified as a rogue state. A jus cogen of the International Law is pacta sunt servanda, treaties are to be observed and are binding on parties. Till about 1953, Indian leaders reiterated their commitment to hold a plebiscite to determine future status of the disputed state. Even India's view is that it is a dispute though a bilateral one. But, the Simla Accord also rers to the UN charter. India is not willing to talk to Pakistan eyeball-to-eyeball in the dispute. So bilateral negotiations become meaningless. The way out is to refer to the UN.
Invitation to war: By renouncing the UN resolutions, India has thrown in the gauntlet. `Take Kashmir by force if you can'.
RAW's lexicon: It is unfortunate that even India's international representatives have become RAW's mouthpieces. India's fake news agencies and channels abroad particularly those in European Union call Pakistan's ISI a `criminal syndicate'.
How India employs disinformation against Pakistan
RAW sponsored news media: India's anti-Pakistan vocabulary matches the RAW-sponsored dish-outs by Indian news channels, particularly those ostensibly based in the European Union. These channels often rely on jejuna write-ups or broadcasts of journalists, Arnaud de Borchgrave and Roland Jacquard who are obviously RAW hired. Borchgrave spat venom against Pakistan's peaceful nuclear programme..
Jacquard incessantly writes for Global Watch Analysis with brazen anti-Pakistan and- China orientation. Recently, it alleged that China bribed Nepal against India. It did not tell that India bears pension bill, equivalent to Nepal's annual budget, of Gorkha retirees. Nepalese can apply for military or civil jobs in India as Indian citizens. It called Chinese diplomats "wolf warriors". So on.
Roland Jacquard: He `chairs the International Terrorism Observatory'. He ` is the only member, "without publications, without website, without postal address and without any legal existence" writes Le Monde . He ran a bookstore `In the Name of Osama bin Laden', dedicated to the networks of Islamist terrorism. `According to journalists Didier Bigo, Laurent Bonelli and Thomas Deltombe, Roland Jacquard's comments as a media expert would be questionable. In July 2010, Roland Jacquard appeared on France 5 in the show C in the Air and presented to the camera a 300-page Arabic manual, supposedly intended for Al Qaeda cadres to protect themselves from the secret services on the Internet. The manual would allow them to install protective systems. The authenticity of the document was questioned by other journalists, the cover of the document being that of a simple manual of C-C downloadable for free on the Internet. < https://fr.wikipedia.org/wiki/Roland_Jacquard>[accessed September3, 2020].
DisInfo Lab Expose: In a startling disclosure, EU-based non-governmental organisation EU DisinfoLab revealed an India-sponsored fake, dis-informational network of 265 fake media outlets in 65 countries, including US, Canada, Brussels, and Geneva. The network was being run by Srivastava Group of India. It listed New Delhi Times as one of its assets, and also ran a think tank called International Institute for Non-Aligned Studies. The Institute paid forthe travel and accommodation of an unofficial far-right delegation of 23 European Union parliamentarians to Srinagar on October 30, 2013. The trip was arranged by Indian – intelligence surrogate Madi Sharma who posed as a self-
Styled "international business broker". The delegation's shikara (boat) ride in Kashmir Lake (dal) pictured Kashmir as a heaven in serene peace. Some members however smelt a rat and abandoned the free joy ride. After connecting the dots, the disinformation watchdog found that the Times of Geneva Online, EP (European parliament) Today and"4newsagency.com
" had shady links to a large network of think tanks, Non-Governmental Organisations, and fake news websites in over 65 countries. The network worked day in and day to create a `mirage' of anti-Pakistan perceptions by influencing world's political leaders, international institutions, as well as gullible ordinary folk alike.
The RAW-sponsored EP Today quickly apologised for aping Russia Today's content and promised to desist from doing so in future. India used fake websites; together with India's financial relations (Rafael and AS-400 deals, and trade) with world to isolate Pakistan. The fake website described themselves as "independent not -for-profit news cooperatives 'headquartered in Switzerland".
It appears India has meticulously implemented Hitler's propaganda theorems: `The bigger the lie, the better the results. The success of any propaganda campaign ultimately depends on the propagandist's down -to-earth understanding of the "primitive sentiments of the popular masses". Mein Kampf (pp. 179-180). According to New YorkTimes dated April 29, 2019, the only antidote to fake information is public awareness like hand-washing techniques during health crisis.
A planned onslaught: India dovetailed its disinformation policy with structural reforms in army and intelligence set-up to achieve its objective of isolating Pakistan. Sanjiv Tripathi, the longest serving Research and Analysis chief said `the entire J&K, including PoK, is part of India'. He stressed, `R&AW should carry out psychological operations … through seminars, articles and discussions." Tripathi believed `Pakistan's step -motherly treatment of its minorities, particularly the Pashtuns, Sindhis, Baluchis and Baltis, offers excellent ground for hosting Indian agents. However, very little is being done , except in PoK'. Lo! India under prime minister Narendar Modi modified Indian maps to include Pakistani, Nepalese and Chinese. Territories into India
RAW was restructured to play a more effective role in curbing centrifugal movements (freedom movements in Kashmir, North East, and Naxalbari footholds). All security agencies and advisers now report to new security czar, India's National Security Adviser
Ajit Doval. He is aided by four deputies (earlier there was only one). The deputies include former spymasters, Rajinder Khanna, R.N. Ravi, and Pankaj Saran, besides amilitary adviser (Lt Gen V.G. Khan dare).
India's Strategic Policy Group, idle since Manmohan Singh's second term, has been revived (to create troubles in Sindh, Balochistan, and KPK). NSA's head has replaced hitherto head, the cabinet secretary. He will also head the newly set up Defence Planning Committee and the four-member National Security Advisory Board (Lt GenS.L. Narasimhan, a China expert, former RAW hand, A.B. Mathur, and Bimal Patel, an academic). A new post of national cyber security coordinator was created under Computer Emergency Response Team head Gulshan Rai (who reports to the primeminister). K. Ilango, who manipulated Sri Lanka elections in 2015 has been reactivated.
Cyber- and psy-war slots: Bipen Rawat, then Indian army chief said, `A jawan costs the army Rs 6-8lakh a year, compared to an officer who earns Rs 20-22 lakh annually. Simply put, cutting down four or five officers will help save a crore'. He indicated (October 2, 2018)`army could cut over one lakh troops in the next few years and some of them could be assigned new roles' (cyber and psy -war). Not only state – but also non-state actors are engaged in so-called fifth-generation warfare.
Influence of fake news in elections: In the lead-up to the elections, the Indian government summoned the top executives of Facebook and Twitter to discuss the crisis of coordinated misinformation, fake news and political bias on their platforms. In March, Joel Kaplan, Face book's global vice president for public policy, was called to appear before a committee of 31 members of the Indian Parliament, who were mostly from the ruling Bharatiya Janata Party, to discuss "safeguarding citizens' rights on social/onlinenews media platforms."
The hearing was a hoax as B.J.P. was the chief beneficiary of divisive content that reaches millions because of the way social media algorithms, especially Facebook, Facebook, Twitter and YouTube were too timid to tackle the problem head-on for fear of offending politicos. A large proportion of messages shared on social networks in India are not verifiable. Facebook India has a small 11- to 22-member fact-checking team for content related to Indian elections. India also has a vast publicly funded Press Information Bureau, and a television and radio network, to monitor, track and debunk fake news. They are good for nothing being under governmental control.
Disinformation or fifth-generation war in history: 'Disinformation' (Russian deziinformatzia) is a concept which finds mention in Sun Tzu's Ping Fa (Principles of War). Even before Sun Tzu, Kautliya in Arthashastra supported disinformation as a civil and military warfare tool within his concept of koota yuddha (unprincipled warfare as distinguished from dharma yuddha , righteous warfare).
Inference: Tzu's and Kautliya's principles were used not only in the World War II but also in the Cold War period (to hoodwink own and foreign people). But, India's disinformation is no propaganda. It is brazen lying. Richard Deacon says, 'Truth twisting…unless it is conducted with caution and great attention to detail, it will inevitably fail, if practiced too often… It is not the deliberate lie which we have to fear
(something propaganda), but the half-truth, the embellished truth and the truth dressed up to appear a something quite different' (The
Truth Twisters, London, Macdonald &Company (Publishers) Limited, 1986/1987, p. 8). He gives several examples of disinformation including subliminal disinformation by which the truth can be twisted so that the distortion is unconsciously absorbed something which both television and radio commentators have subtly perfected' (p. 9, ibid.). In the USA, Creel Committee, through false anti-German propaganda turned pacifist Americans against Germans.
India's G20 Leadership: Challenges and Opportunities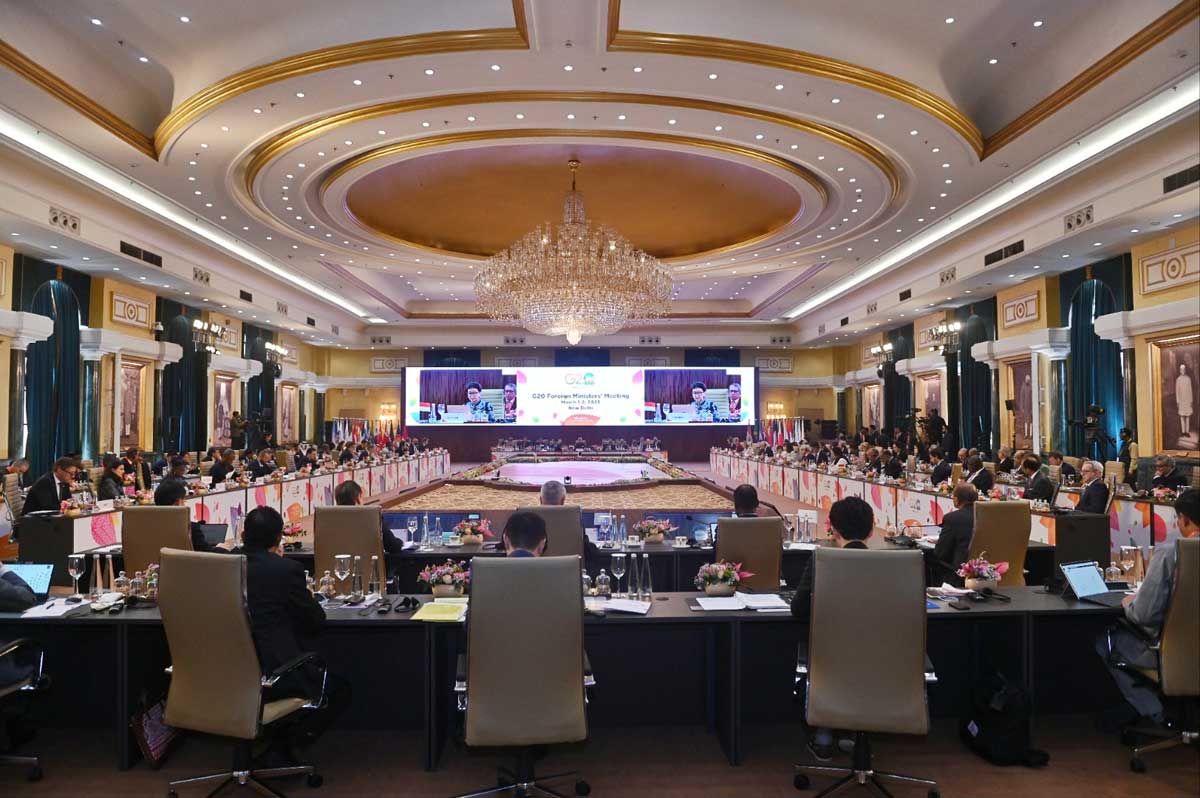 The global community has experienced significant disruption, since 2020, due to COVID-19 pandemic. The isolationist economic policies of several powerful Western nations, who drifted away from their erstwhile global approach during Covid-pandemic, compounded its profound impact on the global economy. The economic instability further exacerbated, owing to growing Sino-US rivalry, coupled with Russia-Ukraine conflict, having roots in their intensions to enhance their respective strategic interests in global arena. Despite these challenges, India was successful in shielding its economy from the effects of this disruption. Considering India's vast population and geographical diversity, this achievement assumes great significance. To India's credit, it not only managed the pandemic effectively, within its borders, but also selflessly extended assistance to other nations.
The assumption of G20 presidency by India in 2023 offers it a significant opportunity to prove its potential and commitment to global affairs in economic arena. In the recent past, the G20, a leading economic forum, that brings together the world's leading economies to discuss global economic issue, has been dominated by the Russia-Ukraine conflict, overshadowing the grave concerns on contemporary issues, including climate change, poverty, proliferation of nuclear weapons and Supply chain problems amongst others. It cannot be gainsaid that neglect of such issues has gravely affected the economies of Global South, of which India is a key player. India's renewed pragmatic foreign policy helped it to take this issue with the Western powers during regular bilateral exchanges/mini-lateral forums.
India's global footprint expanded under the assertive foreign policy pursued by Prime Minister Narendra Modi. It is evident in India's proactive engagement with various multilateral forums, including I2U2 (Israel, India, US &UAE), the QUAD (India, Japan, US and Australia) and the SCO. Simultaneously, India's increasing vocal approach of raising its concerns with the Western powers and aligning itself more closely with the Global South, further yielded the desired outcomes. India has the chance to play an important role in strengthening global architecture and governance on major international economic issues, as it takes the lead in shaping the G20's priorities.
As an exhibition of inclusivity as well as in conformity with India's G20 motto ''One Earth, One Family, One Future'', India, ahead of G20 Finance Ministers and Foreign Ministers meet, organized (January 12) the 'Voice of Global South Summit', to ensure the concurrence of Global South states on relevant issues. It showcases India's responsible and effective leadership for the Global South, in addressing their concerns. PM Modi has often reaffirmed that India's G20 agenda will be inclusive, ambitious, decisive, and action-oriented. In the prevailing state of global disorder, India is well-positioned to take the challenge of bringing the international actors, together, India's persistent goodwill and deft diplomacy are key tools in helping it accomplish this objective. India emerges as a natural mediator because of its cordial relations with the majority of G20 nations and allows it to gently push forward the states in disagreement towards a consensus and jointly work towards a better world.
The global community is confronted with complex and sensitive challenges that needs a nuanced approach. Fortunately, India is uniquely positioned to initiate discussions on a range of issues, including nuclear weapons usage, the role of Nuclear Non-Proliferation Treaty (NPT) and need to revisit the existing economic system. In the backdrop of rising tensions between global players and receding democracies across the world, India's potential to prioritize human security over military security and promote democratic values cannot be gainsaid, particularly owing to its ancient traditions and pursuance of Gandhian ideology.
With regard to the recently held G20 foreign ministers meeting, there was a certain degree of optimism over the joint communique, however, some observers who ardently follow the geopolitical developments with critic's eye were even ready to accept the fact that there may not be any desired outcome from the event. As anticipated, the G20 Foreign Ministers' meeting failed to forge consensus on a joint communique. The failure is attributed to the sharp differences between Russia-China camp and the US-led West camp over Russia-Ukraine war. However, despite all the constraints, India as the Chair of the meet was able to garner a major achievement by getting the ministers to come up with an 'Outcome' document. It was the first ever document/statement exhibiting that the group had achieved consensus on broader issues. Washington, marking its calibrated step forward, backed Delhi's statement as a product of consensus on a variety of issues, which was put out by India, as the G 20 Chair.
India's foreign minister S Jaishankar clarified that there was consensus on 95% of the issues except on two paragraphs, related to the Russia-Ukraine conflict. In this backdrop, India can pat itself in succeeding to bring out an outcome document from a forum that hosts major international players, entangled in many contentious issues, while simultaneously vouching for the concerns of the Global South. Meanwhile, India diplomacy ensured to utilize the event for engaging in bilateral/mini-lateral meetings with the leading powers viz. US, China, Russia as well as the QUAD. Resorting to its full diplomatic clout, India took initiative to bring close the polarized powers and make them understand each other's concern to find a common ground.
The questions were constantly being raised over the effectiveness of G-20 forum mainly attributed to its repeated failure to forge a consensus over a particular conflict at the cost of neglecting the other broader issues pertaining to the Global South. This scenario may prompt developing economies to skip the forum and vouch for more assertive alternative framework. For India, it is crucial that despite the existing differences, it continues to work, ahead of the annual meeting (September 2023) of G20 leaders, towards bringing all the member States on the same page. The first step towards achieving this goal may be to engage all member nations in constructive dialogue to understand their concerns and reach out to the countries, having different perspectives. This exercise will certainly help India, identify areas of common ground and make efforts to work jointly towards developing mutually beneficial solutions.
The shared values and interests of the G20 nations should be the driver of Indian initiatives as G-20 Chair. It is a fact that all member nations share a commitment to promoting economic growth, job creation, and poverty reduction, despite existing differences over few issues in line with their strategic interests. The focus on common goals can help India, build consensus on important issues and promote cooperation among member nations.
India, enjoying the status of, a leader in the global South can leverage its position, to promote greater engagement and cooperation among G20 nations. India has successfully overcome the developmental challenges and pursues an exclusive approach towards issues being confronted by the developing countries. It can offer to share its experiences and knowledge to curtail the gaps between developed and developing economies by forging better understanding and cooperation.
India, certainly faces a daunting task to bring together all the G20 member States on a common platform with shared goals and benefits, but India can ill afford to ignore the challenge to promote economic growth and development among member countries. In order to realize desired outcome from its presidency of G20, India should persist with its engagement in constructive dialogue through multilateral forums/platforms along with initiatives, which could help promote global economic cooperation. It needs to highlight the shared values and interests and push aside the contentious issues, adversely impacting the economic progress. The International Monetary Fund (IMF) and the World Trade Organization (WTO) as global Institutions play a crucial role in harnessing global economic growth and stability. India, in collaboration with G20 nations, should continue its efforts to further strengthen such global institutions and maintain their identity as key tools, in fomenting economic progress.
Pakistan: Not a Rebirth but a Suicide of a Nation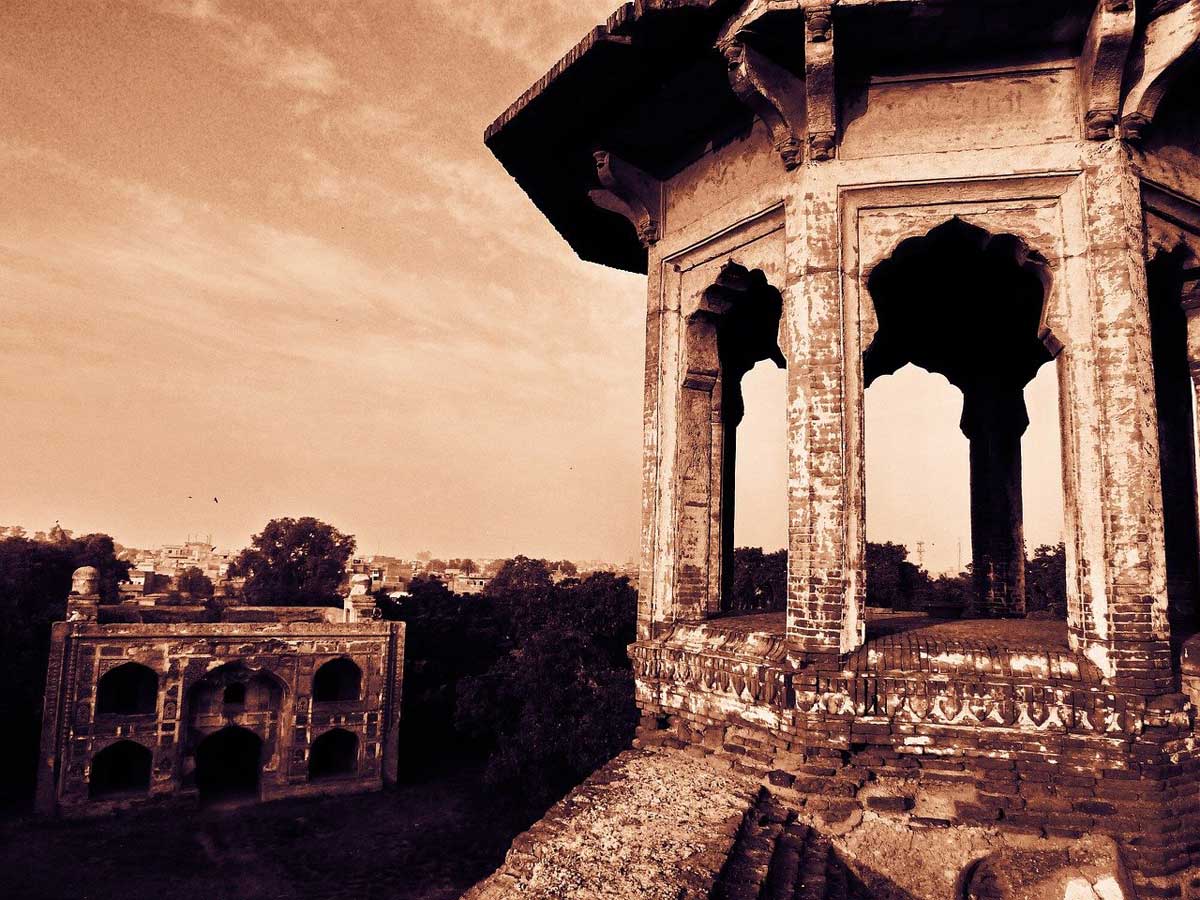 Pakistan as a country, already on life support is in critical need of insane asylum-style electric shock therapies, stripped-naked mud baths, and deep isolation to finally understand its deplorable standings in the world.
The hopelessness and the dumb-mindedness in tackling their national survival issues lingering on the eve of being totally destroyed are still un-deciphered. The national intelligentsia like a basket case of large-scale incompetency dangles, while establishment and judicial in control of corrupt powers like a Netflix series for the last 500 days for the world to witness a real-time collapse of a nation and a slow death.
Nevertheless, already imprisoned minds are sending Imran Khan to prison, while already dead ideologies trying to kill him. If Imran Khan lives the corrupt opposition will simply die, but if Imran Khan dies, the corrupt opposition will die but very slowly and very surely. The pyramid of corruption-climax has been made visible although the nation is suffocating while passing through the eye of the needle, still unable to destroy it.
Gravely the 1000 bold narratives from the new legendary warrior Imran Khan are still not clear enough for the establishment and judicial to recognize the truth, like dumb and blind, the top leadership like a python of darkness only slithers deeper into its own hole. The current establishment is so weak on moralistic wisdom that it cannot appreciate or deserve a country with its rich resources and the hidden powers of its citizenry. Dead or alive Imran Khan has already carved his position in history, while the darkness of Pakistan still hiding face in unknown dungeons of stolen wealth.
When a nation, like an open book, visible with mountains of corruption, valleys of incompetence, and rivers of stolen assets drained to cripple the country, crosses the redlines of treachery and treason, it calls for a final revolution against the establishment and corrupt society leading the nation.
The systematic demise of a nation in open public like the historic video game destructions of much richer and more powerful nations of the recent past, Pakistan is being imploded. Like a great chess game, because when the nation easily available as mad, the country an insane asylum while the one who flew over the cuckoo's nest is now a new symbol of freedom from corruption, nevertheless, a great opportunity but already missed over a decade by such a foolish nation, only leaves such deplorable options.
The tragedy of Pakistan; It is not a rebirth of a nation, which already took place 70 years ago; this is the suicide of a nation in slow motion, curated and nurtured by the global corrupt order of perpetual corrupt rule, all in synchronized actions, where the python of corruption keep swallowing its tail and never stops.
It is not an economic collapse, it is a moralistic collapse cooked slowly and seasoned for several decades, it is not the failure of education as it was only incompetency labeled as advanced education, there were no skills, there was no learning of civility and rule of law, but degrees for the walls, for the grand order of subservient.
Now, if the new warrior leader is gone, the movement will slowly die, but the corrupt opposition is now marked for life. If the leaders gain control, the real war of competency will start. It is incompetency that creates corruption over time; it is the corruption that destroys nations over time. The newly awakened nation needs a brand new global age of expertise and talent. Destroy incompetency to destroy lingering corruption.
It is a collapse of humanity, the jailed, the broken and the assassinated, the sufferers and the victims of corruption, all those one days may rise, like so often during the last millennia, humankind stood up to tyranny and flipped a new page. Long live revolutions
It is not the new funding, only wisdom, and faith that can save the nation, money is only fuel over the fire to allow more corruption to fortify itself. Accept failures boldly and strip naked incompetency forcefully and rebuild a new nation on old graveyards but all on merits but must find the darkness of the nation and kill the python of corruption. It is now life and death struggle, it is only courage and faith that will win. The rest is easy
Pakistan's relation with Muslim Countries during Zulfiqar Ali Bhutto Period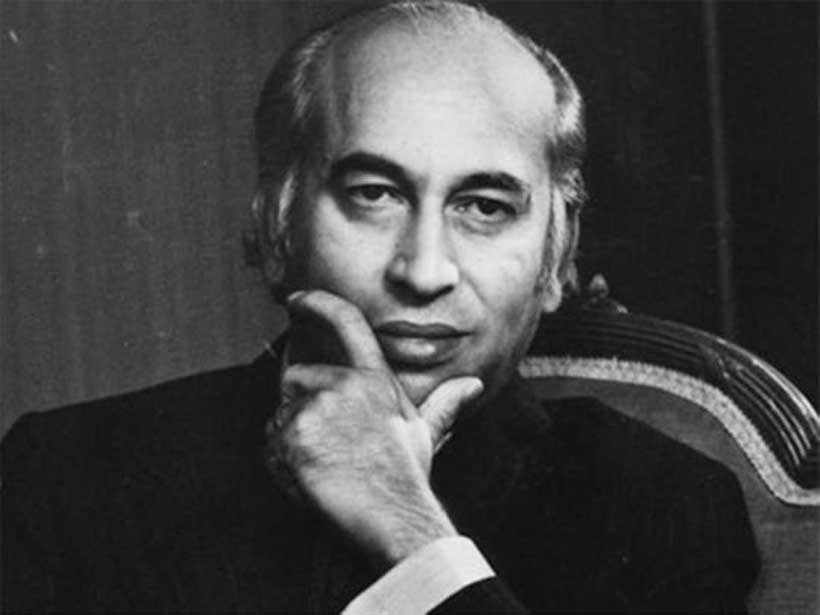 14 August 1947 marked the emergence of a new Islamic state on the world map for the Muslims of Indian Sub-continent. The foundation of this state lies on the religious grounds. Religion became the compelling force behind the creation of Pakistan. As the founder of this state Quaid-e-Azam mobilized Muslims on the name of religion to get their separate state to live freely. But the motive of Quaid was to establish a secular state for Muslims. After partition religious factor did not fade away in the politics. Ulema of the country kept trying to use religion for political motives. But until Quaid was alive, he did not allow any religious interference in the politics. But Jinnah did not long survive the birth of Pakistan, and the government quickly came under pressure from the ulema to give the new nation a more Islamic character. After the demise of Quaid-e-Azam, Liaqat Ali Khan could not control the interference of religious scholars. First objective resolution which Liaqat Ali Khan presented showed the evident influence of religious in politics. So, the upcoming governments after Liaqat Ali Khan either military or civilian government could not block the religious interference. The constitution of 1956 declared name of the country as "Islamic Republic of Pakistan". Other than these factors Pakistan always remain on the fore fronts for supporting the oppressed Muslims in all over the world. The influence of religion can also see in the Muslims of sub-continent before partition. They have religious sentiments with not only the Muslims of sub-continent but with the Muslims of all over the world. They supported the Palestinian Muslims and raised voice in Support of them. There also started khilafat movement in sub-continent in the Support of Caliphate of Turkey. After partition, Pakistan remained active in freedom struggle of many Muslim states Bosnia, Indonesia, Afghanistan, Libya, Morocco to name a few. First as the Muslims of united India and then independent Muslim state stand for Muslims rights.
Islamic ideology becomes an important determinant in making of foreign policy of Pakistan. The former governments of Ayub Khan and Liaqat Ali khan made their foreign policy more inclined toward the western countries. But with the change of government the foreign policy of the country also changed. Loss of East Pakistan in 1971 was one of the major reasons behind the change in foreign policy of country. Bhutto diverted the principle of foreign policy of Pakistan from western counties toward Muslim countries of Central Asia, Gulf states, and Middle Eastern countries. Bhutto served in government during the Ayub era as foreign minister, and he was against the Ayub pro-western policy. He claimed that when he was foreign minister all Muslim nations supported Pakistan during its 1965 war with India. He started making strong relations with Muslim countries including Saudi, Turkey, Iran, Iraq, Libya, Oman, Afghanistan, Kuwait, and many other. As an economically under-developed state, Bhutto wanted to expand the sources of economic aid for our country. The relation with Muslim world were on ideological basis but it also proved beneficial in material terms including economic, and defense assistance. This paper will briefly explain and analyze the Pakistan's diplomatic relations with Muslim world under Bhutto government and the bearings of that relations.
Zulfiqar Ali Bhutto served in office first as president and then as prime minister from December 1971 to 1977. In the political history of Pakistan, Bhutto is remembered for his charmistic and diplomatic characteristics. He is considered as wise politician as he knows how to turn any event in his own favor. Same is the case with the event of separation of East Pakistan. This 1971 loss proved a turning point in the politics of Pakistan. He viewed this event as betrayal from the west as west neither intervene to stop war nor it was able to secure territorial integrity of Pakistan. This event changed the geopolitical situation of Pakistan. He used succession of East Pakistan as opportunity to invoke element of pan-Islamism in foreign policy. He wanted to create Third world order of Muslim countries. He believed in close affinity with Muslim nations. He introduced the policy of bilateralism. The ideology of Bhutto regarding foreign policy principles includes "evolution of bilateralism, Third World mobilization through the creation of a new economic order, criticism of nuclear proliferation and establishment of special relations with the Muslim countries of the world on the bases of pan-Islamism." He raised his voice for the issues which Muslims were facing all around the world. He visited different Muslim countries soon after he came into power. He did not appoint any foreign minister. He himself assumed the office of foreign minister ship. This increasing relation with Muslim world also had psychological impact on the nation. It boosted the morale of deprived nation of Pakistan. These relations also gave Pakistan economic benefits. Saudi Arabia, Turkey, Libya, Iran, Iraq, and UAE provide economic assistance to Pakistan. Foreign relation with different Muslim nations were not remained smooth. There were ups and downs in the relations with Muslim countries. There were happened changes in the policy toward Saudi, Turkey, Iran, and Iraq. Geographical factor, economy, and security interests were the few factors which had influence on changing patterns of foreign policy.
There happened some important event during the era of Bhutto government which changed the Pakistan's image at international level. Pakistan was seemed like the fort of Islam. It raised voice at international level for the liberation of Muslims struggling in different parts of the world including Palestine, Libya, Kashmir and highlighted Arab-Israel issue. This made Pakistan the stronghold of Muslim nations. The other important event was second Islamic Summit which was organized by Bhutto in Feb 1974 in Lahore. This event boosted the importance of Pakistan among the Muslim countries. This summit was attended by heads of almost thirty-two Muslim states. In this summit different issues were discussed including Arab-Israel issue, oil embargo by Arabs, and many agreements were made to improve trade relations, and to provide economic and defense aid to the under-developed and developing countries. In this summit Pakistan recognized the government of Mujib-ur-Rehman in Bangladesh. This summit enhanced the relations of Pakistan with Muslim countries. The other important event during Bhutto time was Iranian revolution which change the discourse of relation between Muslim countries. This revolution impacted Pak-Iran relations and impacted relations with Saudi. Bhutto was credited for his policy of nuclear program. He named it Islamic bomb to get Support from Islamic countries. He once said that, if necessary, Pakistani would eat grass to produce the bomb to show the seriousness and need of making nuclear bomb. To make development in Pakistan's Nuclear program, he wrote: "We were on the verge of full nuclear capability when I left the government to come to this death cell. We know that Israel and South Africa have full nuclear capability. The Christian, Jewish and Hindu civilizations have this capability. Only the Islamic civilization was without it, but that position was about to change."
Makah and Medina are remained a source of close affiliation of Muslims with Saudi. In the start of Bhutto era, the relation between two countries were not fruitful. As Bhutto belonged to Shia school of thought and Saudi has majority of conservative suni. This was the main reason behind the unpleasant relation between two countries. Bhutto did his best to warmer relation with Saudi. Pakistan established relation with Saudi at both religious and political levels. His policy of Islamic socialism, and nationalization policy changed Saudi's attitude toward Bhutto's Pakistan. There was established two-way relations. At economic level, Saudi provide economic assistance for several developments in Pakistan after the loss of East Pakistan. Trade facilities were increased. Pakistan exported rice, cotton, fabric, and other essentials to kingdom. Saudi provided cash transfer to Pakistan when its foreign currency reserves were low. At defense level, both signed defense agreements. Saudi provided funds for strengthening its military as after 1971 loss Pakistan's military was weak. Pakistan army was sent to Saudi for training of their corps. Pakistan provided them with training opportunities. Military units of Pakistan also stationed in Saudi. There were exchange of visits between both countries. Bhutto visited Saudi four times. King Khaled of Saudi also visited Pakistan in 1976. The famous "King Faisal Mosque" was completed with the funds provided by Saudi. The 1974 second Islamic Summit hosted by Pakistan in Lahore in which more than thirty Muslim countries took part. This summit was hosted with the assistance of King Faisal of Saudi. Saudi was also present in it. In this summit Arab-Israel issue was discussed. Saudi provided funds for establishment of many religious institutions including Ahl-e-Hadith, Deobandi madrassas and funded already existing religious institutions. These institutions also got funds from private sources. Iranian revolution based on Shia school of thought considered as major event in changing policy of Saudi. Iranian revolution was like a threat to Saudi and Sunni ideology. Therefore, Saudi increased their funds to anti-Shia organizations and institutions. Pakistan also got funds on the name of Islamic Bomb. The collective amount of economic aid received from Saudi during 1970s was almost 130 to 140 million dollars.
In 1964, Pakistan signed RCD pact with Turkey, and Iran during Ayub government. This pact strengthened the relation between Pakistan and Iran. Iran is also an Islamic state. Pakistan moved forward to make good relations with Iran. Iran also had interests in Pakistan. Fear of Soviet expansion and Arab radicalism also kept the imperialistic regime of the Shah fully occupied. Pakistan has strategic location which impacted the security of Iran. As after the loss of east Pakistan, West Pakistan was militarily weak which was threat to national security of Iran. It provided military and economic aid to Pakistan for developing its military. After the British left South Asia, Iran wanted to become regional power. It started building up its regional power following the oil embargo of 1973. This change in regional power proved beneficial for Pakistan and so, it supported Iran. The collaboration between both countries increased. Both countries helped each other in normalizing their relations with rival countries. Iran helped in normalizing Pakistan's relation with Afghanistan. As Iran has security threat from US and Arab states, Pakistan helped in normalizing its relations with Arab states. At economic level, Iran provided financial and economic assistance to Pakistan. It provided loan of almost 730 million dollars. The trade between both countries also flourished and increased four times. The relation between both countries were smooth until the Iranian revolution. This revolution marked the shift in foreign policy of the country. Iran joined non-align movement and tried to dissolve RCD, but Pakistan wanted to save it. This revolution weakened the Pak-Iran relations.
Afghanistan is a neighboring state with Islami ideology. After joining the office, Bhutto visited Afghanistan three weeks later. This visit was aimed at establishing good relation between both countries. In the start of Bhutto government, the relation between two countries was not healthy. Bhutto visited Afghanistan after coming into power to discuss the territorial issues between two countries. Iran helped in improving the relation between both countries. It provided two billion dollars for economic and development aid to Afghanistan for improving relations. After the coup of 1973, Sardar Muhammad Daud came to power. Bhutto went quickly to recognize the new government of Afghanistan. He offered friendship to M. Daud, but the relation remained unhealthy. M. Daud was remained the leading force behind the Pakhtunistan. During 1972 to 1973 Afghanistan faced worst drought. Pakistan provided with drought relief to Afghanistan. Pakistan provided trade facilities to Afghanistan. In the earth quick of 1976, Pakistan again provided relief supplies to Afghanistan. Famine and earth quick damaged Afghanistan severely. This changed the attitude of M. Daud toward Pakistan. He developed receptive attitude toward peace struggles of Pakistan. Both countries signed agreement of non-interference on June 10, 1975. There were exchange of visits in 1976.
There were many other Muslim states which includes Libya, Turkey, Kuwait, Oman, Iraq, Egypt, Bangladesh, UAE, Gulf States, and Syria to name a few. All these states directly and indirectly affected Pakistan politics. Bhutto visited all these states in 1972 aimed at establishing direct relations with Muslim states. The policy of bilateralism was adopted by Bhutto. Pakistan had number of economic and defense agreement with these countries. Pakistan provided military training and technical assistance to these countries Iraq, Oman, Saudi, UAE, and Kuwait. Pakistan had good relationship with Muammar Qaddafi of Libya. It provided financial assistance for the rebuilding of Mirage Fighter Aircraft. But relation between Libya and Pakistan could not last long due the Shah of Iran. Gulf states are rich in oil. 60% of the world oil resources are present in Gulf states. After the independence from Britain, they looked toward Sunni, non-Arab Pakistan for the security of their territory. Defense agreements were increased with Gulf States. Turkey is a Muslim state but a secular form of government. Pakistan had signed defense agreement with Turkey before Bhutto government which was known as RCD. Pakistan for its part has received steadfast Turkish support on the Kashmir issue and some degree of military assistance during the two wars with India. All these Muslim states provided Pakistan with economic assistance, cultural cooperation agreements, defense agreement, and these countries became a largest export market for Pakistan.
Keeping in view the multiple facts, Pakistan's foreign policy under Zulfiqar Ali Bhutto can be concluded as there seems a shift in it. Bhutto introduced new policy in foreign relations. In historical perspective, every event of past had both significance and some drawbacks. Bhutto attempts to bring change in foreign policy proved beneficial for Pakistan in many perspectives, but it also had some negative impacts as well. Bhutto wanted to establish bilateral relations with each Muslim country. Relations with Muslim world benefited Pakistan in case of economy as Pakistan got large amount of economic aid for development projects. He wanted to make Pakistan garrison of Islamic activities. At international level, he increased the morale of Pakistan. Muslim nations recognize the importance of Pakistan and they asked for military assistance from Pakistan. Pakistan got investments in its project of nuclear bomb from Muslim nations as Bhutto named it "Islamic Bomb" to add religious significance with it. Bhutto was successful in making good relations with Muslim world. The second Islamic Summit held in Lahore in 1974 increased the importance of Pakistan in international community. Bhutto promised to raise voice against the injustice happening all around the world with Muslims both national and international level. This gave Pakistan much popularity. Bhutto wanted to increase the sources of economic aid for Pakistan, and he became successful in his attempt. Bhutto foreign policy also had some drawbacks as well. Bhutto introduced the policy of bilateralism, but he could not implement it properly. The conflict between Saudi and Iran on basis of Islamic ideologies also impacted Pakistan's relation with Iran. It made Pakistan dependent on other countries for economic developments.