'Emergency' for global education, as fewer than half world's students cannot return to school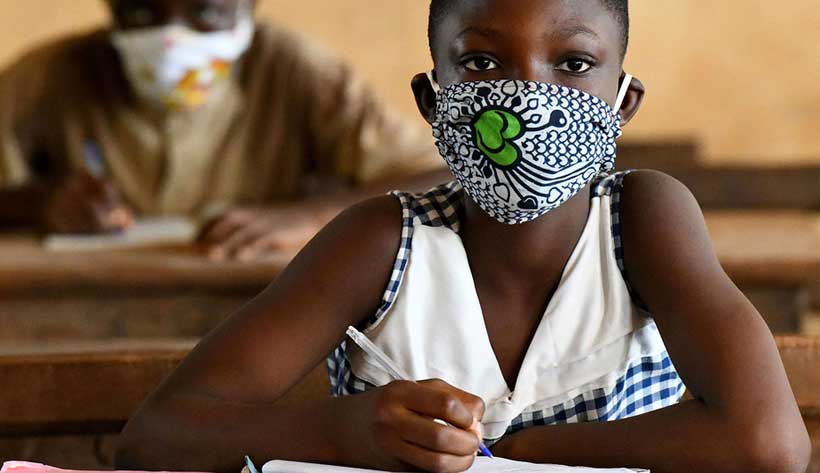 Classes for more than 450 million students starting the new academic year are expected to be entirely remote – or for some, a mix of distance and in-person learning – the UN education and cultural organization (UNESCO) has said.
UNESCO, the lead UN agency for education globally, also highlighted persisting inequalities associated with distance learning that particularly impact vulnerable populations.
"The educational crisis remains severe," said Audrey Azoulay, Director-General of UNESCO.
"Several generations are facing the threat of school closures, which concern hundreds of millions of students and have lasted many months. This is an emergency for global education", she added.
This year, 900 million pre-primary to secondary students, are set to return to school between August and October. However, fewer than half – about 433 million in 155 countries – can actually return to classrooms at this stage, according to UNESCO.
Factoring in about 128 million students in the middle of their academic year, a total of 561 million students, or one-in-three pupils globally, will attend classes.
That leaves almost a billion students – two-thirds of the global student population – facing either school closures or uncertainty surrounding their classes.
Girls at a higher risk
According to UNESCO, till date, students around the world have lost an average of 60 days of schooling since lockdowns began in February and March.
Situations such as school closures, uncertainty over classes, inability to access remote learning or other challenges raises the risk of dropouts, decreased quality of learning, and negative social and economic impacts is high. Often vulnerable populations, in particular girls are at a higher risk.
It is therefore crucial that education authorities work quickly to determine how best to ensure a safe return to school, while protecting the health and safety of students and education staff, said UNESCO.
Against this backdrop, through the Global Education Coalition, UNESCO has launched the #LearningNeverStops campaign to ensure the continued learning of girls during school closures, and their safe return when schools reopen, in light of the many obstacles they face outside education, including adolescent pregnancy, early and forced marriage, and violence.
Also through the partnership, UNESCO has produced and disseminated communication and advocacy toolkits and a girls' back to school guide to help all stakeholders.
As fuel prices rise, companies look to energy efficient solutions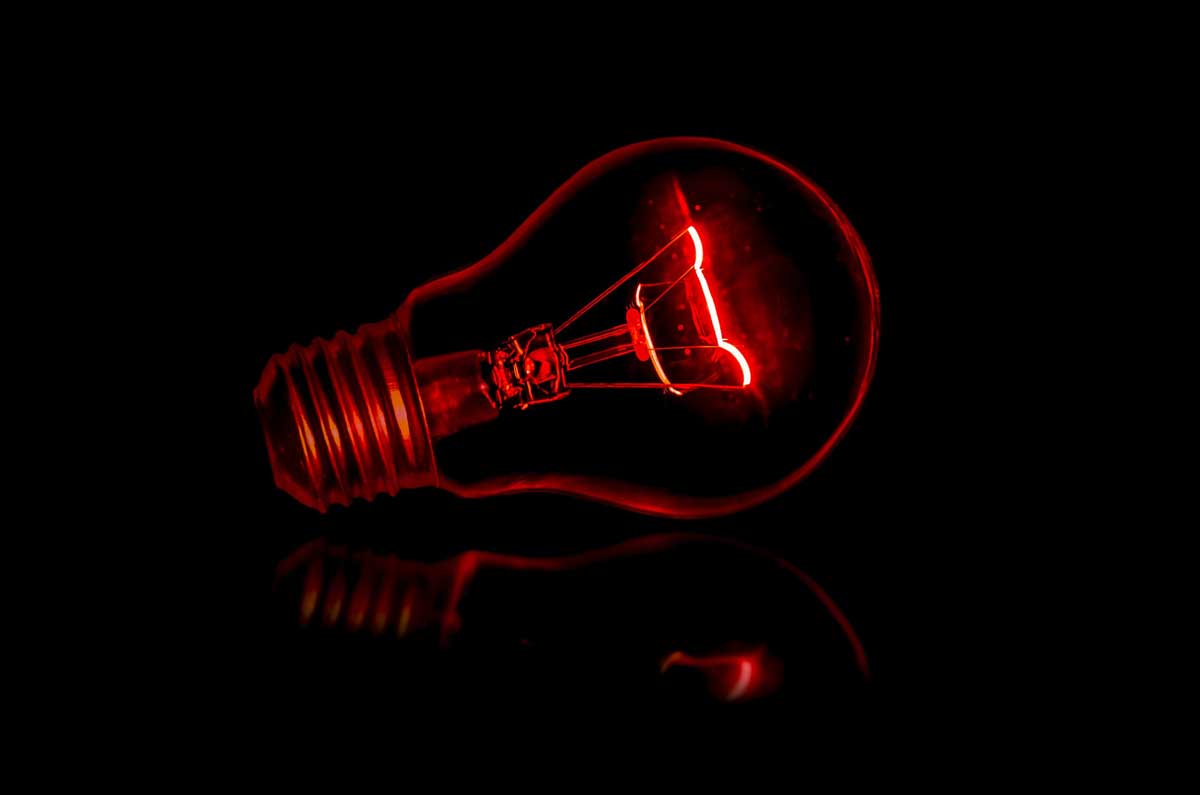 With fossil fuel prices reaching record highs, companies around the world are focusing on energy efficiency to save money and reduce the emissions driving the climate crisis.
Research shows that a safe future below 1.5°C requires the world to cut 30 gigatonnes greenhouse gas emissions (CO2) annually by 2030. Carbon emissions need to be cut by building smart cities and managing land and resources more efficiently. Transport and buildings are among the largest contributors.
– a United Nations Environment Programme (UNEP)-led global effort supporting developing countries to move their markets to energy-efficient appliances and equipment.
"This improvement in energy efficiency will also reduce electricity bills for companies and support the scale-up of renewable energy," he added.
Improving energy efficiency
Energy efficiency can take many forms, with U4E focusing on lighting, refrigeration, air conditioning, distribution transformers and electric motors.
LED lamps, for example, are not only more efficient than conventional lamps, but they also last 20 times longer. Research shows that by switching to LED lighting in 156 developing countries, over 110 terawatt-hours (TWh) could be saved by 2030, nearly the same as the current electricity consumption of the Netherlands.
Similarly, by increasing efficiency in distribution transformers, which adjust voltage and current and are placed between the power plant and the consumer, 60 TWh could be saved by 2040, or the same as the current consumption of the Czech Republic.
"Half of the near-term reductions in emissions in the energy sector can be achieved through energy efficiency, for example, by using more energy-efficient appliances and lighting and more efficient motors," said Miriam Hinostroza, Head of the Global Climate Action Unit, at UNEP's Energy and Climate Branch.
Cost effective solutions
Companies have found that energy efficiency is a double win, it's good for their bottom line but it's also good for the environment. Hitachi Energy, a global technology leader that is advancing a sustainable energy future for all, has been working with U4E to improve the efficiency of distribution transformers in developing regions like Africa.
These transformers are a key product in the power value chain, with electricity typically passing through five of them between the power plant and the consumer.
U4E research shows that a transition across the African continent to the most energy-efficient transformers could save 5.7 TWh a year, worth around US$ 400m by 2040.
This transition would also reduce CO2 emissions by 4.7 million tonnes a year. The transformers also have the added benefit of being more stable, reducing outages and increasing energy security.
"Transformers are critical for enabling an efficient and safe flow of electricity, operating continuously around the clock," said Bruno Melles, Head of the Transformer Business at Hitachi Energy.
"Energy efficiency brings energy savings and reduces environmental impact, but also means more efficient use of existing infrastructure, which is in line with Hitachi Energy's Sustainability 2030 strategic plan, which includes the target to achieve carbon-neutrality in our own operations."
"In developing countries, energy efficiency also contributes to increasing the availability and access to electrical energy, contributing to key UN Sustainable Development Goals," added Melles.
It is not just in Africa where U4E is helping to drive change. In Türkiye, U4E has been working in the industrial sector to help improve efficiency in motor-drive systems. Around 46 per cent of net electricity consumption in Türkiye comes from the industrial sector, and about 70 per cent of this comes from electric motor-drive systems, many of which are inefficient.
UNEP, through U4E, has been providing technical assistance to the Promoting Energy-Efficient Motors in Small and Medium Sized Enterprises in Türkiye (TEVMOT) project.
"The TEVMOT project was conceived to tap into this huge potential for energy savings through the transition to higher efficiency motors and to tackle the challenge of achieving these savings in an industrial sector," said Özge Renklidağ, a Project Manager with UNDP.
"More than 90 per cent of the enterprises are small and medium-size enterprises, which have traditionally had difficulties in obtaining access to finance for energy-efficient products."
The project, which started in 2017, and has been extended until the end of 2023, will contribute to Türkiye's intended Nationally Determined Contribution commitment to reduce its greenhouse gas emissions by 21 per cent from the business-as-usual level by 2030.
"Through projects such as these, increased energy efficiency has been shown to offer real contributions in reducing greenhouse gas emissions," said Blake, "U4E is working across the world to ensure that sustainable, cost-effective solutions are offered."
WFP: First Ukrainian humanitarian grain shipment leaves for Horn of Africa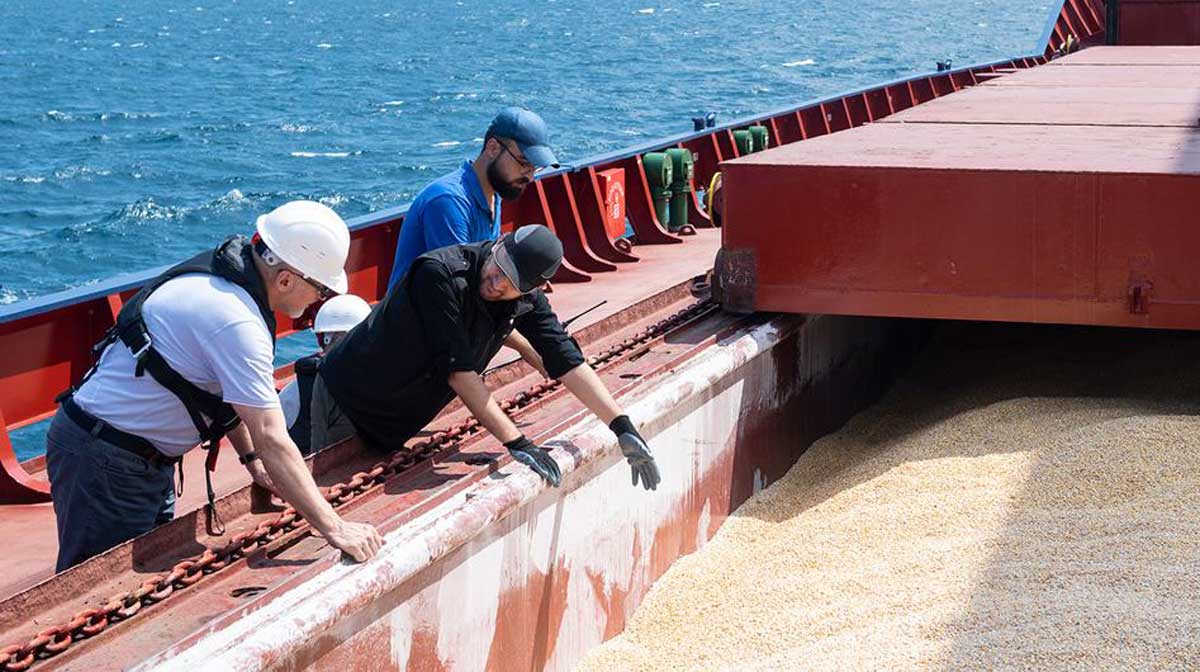 The first vessel transporting Ukrainian wheat grain to support humanitarian operations run by the World Food Programme (WFP) has left the port of Yuzhny, also known as Pivdennyi, the UN agency reported on Tuesday.
The MV Brave Commander departed with 23,000 metric tonnes of wheat grain for WFP's response in the Horn of Africa, where the threat of famine is looming due to severe drought.
This is the first shipment of humanitarian food assistance under the Black Sea Grain Initiative signed by Ukraine, Russia, Türkiye and the UN in July.
Feeding the world's hungry
It marks another important milestone in efforts to get much-needed Ukrainian grain out of the war-torn country and back into global markets, to reach people worst affected by the global food crisis.
"Getting the Black Sea Ports open is the single most important thing we can do right now to help the world's hungry," said WFP Executive Director David Beasley.
"It will take more than grain ships out of Ukraine to stop world hunger, but with Ukrainian grain back on global markets we have a chance to stop this global food crisis from spiraling even further."
WFP will use the wheat grain shipment to scale-up its efforts in southern and south-eastern Ethiopia, supporting more than 1.5 million people affected by drought.
Globally, a record 345 million people in more than 80 countries are currently facing acute food insecurity, while up to 50 million people in 45 countries are at risk of being pushed into famine without humanitarian support.
The current hunger crisis is being driven by several factors including conflict, climate impacts, and the COVID-19 pandemic.
The war in Ukraine is another catalyst as the country is a major grain exporter. Ukraine was exporting up to six million tonnes of grain a month prior to the start of the conflict in February, but volumes now are at an average of one million tonnes per month.
More action needed
WFP said that with commercial and humanitarian maritime traffic now resuming in and out of Ukraine's Black Sea Port, some global supply disruptions will ease, which will bring relief to countries facing the worst of the global food crisis.
Crucially, Ukraine will also be able to empty its grain storage silos ahead of the summer season harvest, the agency added.
However, despite these developments, the unprecedented food crisis continues.
WFP stressed the need for immediate action that brings together the humanitarian community, governments, and the private sector to save lives and invest in long term solutions, warning that "failure will see people around the world slip into devastating famines with destabilizing impacts felt by us all."
More Global Approach Needed to Control Monkeypox
With increasing numbers of monkeypox virus among 1.3 billion people, African health experts have expressed worriness over lack of appropriate vaccines to contain the outbreak in Africa. That however in mid-August, the acting director of the Africa Centers for Disease Control and Prevention, Ahmed Ogwell, said there two partners "largely multilateral institutions and non-African governments" have shown some interest in helping out with manufacturing of vaccines without offering detailed information.
"Let us get vaccines onto the continent," Ogwell, said in a weekly media briefing pointing to another instance of 1.3 billion people on the continent without access to a vaccine, as it has been with the Covid-19 pandemic. Africa remains the only part of the world with no doses of the vaccine, according to the Africa Centers for Disease Control and Prevention.
More monkeypox deaths have been reported on the African continent this year than anywhere in the world. Since May, nearly 90 countries have reported more than 31,000 cases. At least 2,947 monkeypox cases have been reported in 11 African countries this year, including 104 deaths, but most of the cases reported are suspect ones because the African continent also lacks enough diagnostic resources for thorough testing, the Africa CDC director Ogwell said.
The lack of vaccine doses and shortage of diagnostics is an echo of the challenges that Africa's 54 countries faced for months during the Covid-19 pandemic as richer countries elsewhere raced to secure supplies. Given the continuous spread of the monkeypox virus especially in central and west African regions, raises the question of exploring the accesibility of vaccine supply. It relates closely plans to provide educational materials and educating the public about the virus spread, the risk of contracting it (means of transmission) – there has to be a stark acknowledgment of a preventive approach.
Although the current explosion of cases has occurred in men, experts say there is no biological reason the virus will remain largely within the community of men who have sex with men. "We certainly know it's going to spread to family members and to other non-male partners that people have," said Dr. Jay Varma, director of the Cornell Center for Pandemic Prevention and Response. The real question, he said, is whether it spreads as efficiently in those groups as it does among close sexual networks of men who have sex with men.
The World Health Organization classified the escalating outbreak of the once-rare monkeypox disease as an international emergency in July. Outside of Africa, 98% of cases are among men who have sex with men. With a limited global supply of vaccines, authorities are racing to stop monkeypox before it becomes entrenched. WHO has, however, warned against supply discrimination.
Early August, Wendy Orent, the author of "Plague: The Mysterious Past and Terrifying Future of the World's Most Dangerous Disease" and "Ticked: The Battle Over Lyme Disease in the South" wrote in Los Angeles Times Op-Ed: Monkeypox is not the next Covid. But it's spreading from the same failures.
The expert explained that monkeypox a well-studied disease: In the past, it has been concentrated primarily in rural West or Central Africa and transmitted from a bush animal to a person, who then would spread it to limited family members in close contact. During the 2003 outbreak in the U.S., people caught it directly from pet prairie dogs that got infected by small mammals imported from West Africa. None of the U.S. cases that year spread to another person.
In contrast, the recent outbreak is spreading more widely person-to-person. But if governments take the right steps and help block transmission by giving key resources to those most at risk – currently gay and queer men – monkeypox can be contained. The global alarm sounded on this virus should be a warning to intervene now while the disease is manageable and take steps to limit future outbreaks, two goals well within reach.
Monkeypox was first detected among monkeys kept in a Denmark laboratory in 1958. Only in 1970 did doctors record a human case, indicating that monkeypox could also infect people. The disease, which closely resembles smallpox, wasn't distinguished as a separate infection until smallpox was nearly eliminated. Smallpox vaccination campaigns kept both diseases at bay until 1980, when the World Health Organization declared smallpox eradicated and vaccination campaigns ended.
Smallpox spread only through humans, with no animal population keeping it alive. It evolved over millennia to become a true human specialist, effective at transmission and overcoming immunity. Centuries of an arms race in Africa, Asia and Europe allowed the smallpox virus to fine-tune its attacks on the human immune system. When it burst into the previously unexposed populations of the Western hemisphere via European invaders, the sharpened teeth of smallpox met no resistance. Some scholars estimate that 90% of native Americans died of it.
That monkeypox is spreading rapidly is undeniable. While monkeypox isn't at this point a truly sexually transmitted disease like gonorrhea or syphilis, sexual contact has driven this outbreak. Monkeypox spreads through intimate physical contact, including direct contact with monkeypox pustules loaded with virus. People may not realize that their malaise is monkeypox in its early phase. Although anyone touching an infected person or their sheets, clothing and towels could theoretically catch monkeypox, the highest risk remains in concentrated networks of friends, companions and lovers.
The scandal of monkeypox is that this worldwide outbreak has happened at all. An epidemic has persisted in Nigeria since 2017. A more deadly strain has caused thousands of suspected cases and likely killed hundreds in the Democratic Republic of Congo (DRC). We have for years had the capacity to vaccinate those most at risk via two doses of Jynneos, the safer, updated version of the old smallpox vaccine. But we haven't done so, and now the virus has reached the Western world. Now millions of doses have been ordered for the U.S. alone – and none yet for Africa.
Why do we in the West only pay attention when a disease outbreak directly threatens us? That's the real outrage, the real question. The only answer is a more global approach to health, a recognition that when disease breaks out in one part of the world, it often will – as Covid and now monkeypox have shown us – affect us all.