3 in 4 Adults Globally Say They'd Get a Vaccine for COVID-19 – But Is This Enough?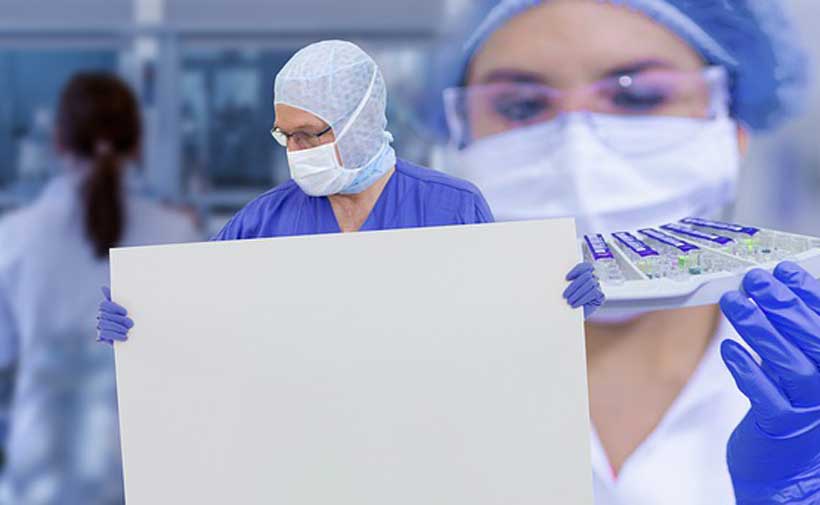 In a new World Economic Forum-Ipsos survey of nearly 20,000 adults from 27 countries, 74% say they would get a vaccine for COVID-19. This majority might still fall short of the number required to beat COVID-19, with less than a majority (37%) who are firm in their view. More than half (59%) do not expect that one will be available before the end of this year.
Intentions to get vaccinated against COVID-19
Globally, 74% of all adults surveyed agree that, "if a vaccine for COVID-19 were available, I would get it" (37% strongly agree and 37% somewhat agree) while 26% disagree (15% somewhat and 12% strongly).
The countries where Covid-19 vaccination intent is highest are: China (97%), Brazil (88%), Australia (88%), and India (87%). Those where it is lowest are: Russia (54%), Poland (56%), Hungary (56%), and France (59%).
In most countries, those who agree outnumber those who disagree by a significant margin (more than 50 percentage points in 12 out of 27 countries).
Arnaud Bernaert, Head of Shaping the Future of Health and Healthcare, at the World Economic Forum said, "The 26% shortfall in vaccine confidence is significant enough to compromise the effectiveness of rolling out a COVID-19 vaccine. It is therefore critical that governments and the private sector come together to build confidence and ensure that manufacturing capacity meets the global supply of a COVID-19 vaccination programme. This will require cooperation between researchers and manufacturers and public funding arrangements that remove restrictions to vaccine access."
Expectation that a COVID-19 vaccine will be available this year
Across all 27 countries, 59% disagree that "a vaccine for COVID-19 will be available to me before the end of 2020" (23% strongly and 36% somewhat) while the other 41% agree (9% strongly and 31% somewhat).
Again, China stands out for its optimism, with 87% of those surveyed expecting a vaccine to be ready this year. Agreement is also high in Saudi Arabia (75%) and India (74%). By contrast, skepticism prevails in Germany, Belgium, Japan and Poland where fewer than one in four adults anticipate that a vaccine will be available at some point in the next four months.
Reasons for not taking a vaccine
The most frequently mentioned reason for not taking a vaccine among those who would not get one is worry about side effects, followed by perception of effectiveness. There are also several countries that feel they are not sufficiently at risk and a proportion who are against vaccines in general.
About the Study
These are the results of a survey conducted by Ipsos between July 24 and August 7, 2020 on its Global Advisor online survey platform among a total of 19,519 adults, aged 18-74 in United States, Canada, Malaysia, South Africa, and Turkey, and aged 16-74 in 22 other countries. Where results do not sum to 100 or the 'difference' appears to be +/-1 more/less than the actual, this may be due to rounding, multiple responses or the exclusion of don't knows or not stated responses. For more information, please visit the Ipsos website.
Investment in Upskilling Could Boost Global GDP by $6.5 trillion by 2030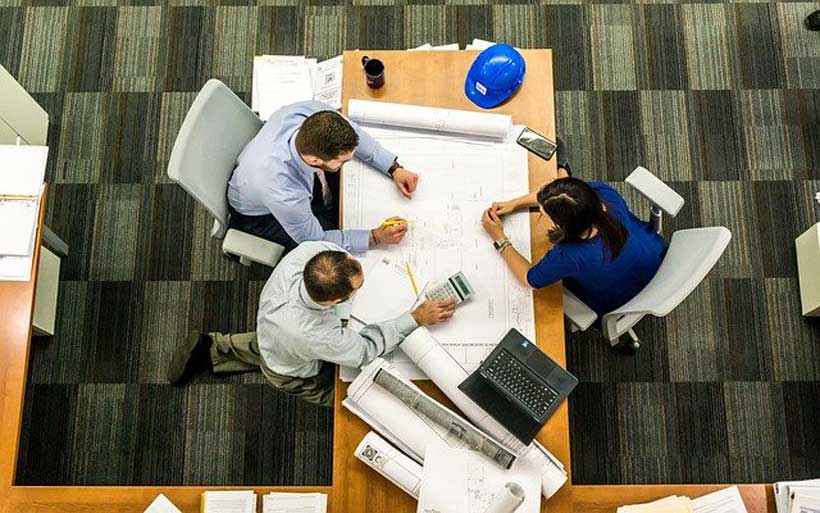 Accelerated investment in upskilling and reskilling of workers could add at least $6.5 trillion to global GDP, create 5.3 million (net) new jobs by 2030 and help develop more inclusive and sustainable economies worldwide. These are the key findings of a World Economic Forum report published today.
The report, Upskilling for Shared Prosperity, authored in collaboration with PwC, finds that accelerated skills enhancement would ensure that people have the experience and skills needed for the jobs created by the Fourth Industrial Revolution – boosting global productivity by 3%, on average, by 2030. The newly created jobs will be those that are complemented and augmented – rather than replaced – by technology.
"Even before COVID-19, the rise of automation and digitization was transforming global job markets, resulting in the very urgent need for large-scale upskilling and reskilling. Now, this need has become even more important. And – as we highlight in our new insight report with the Forum – upskilling is key to stimulating the economic recovery from COVID-19 and creating more inclusive and sustainable economies. To make this happen, greater public-private collaboration will be key. We're delighted to be part of the Reskilling Revolution platform, which will help foster greater action, collaboration, accountability and progress on this important topic," said Bob Moritz, Global Chairman, PwC.
One year of impact through the Reskilling Revolution
The research on upskilling supports the work of the Reskilling Revolution platform. Launched at the World Economic Forum Annual Meeting in Davos-Klosters in January 2020, the Reskilling Revolution set out to provide better education, skills and work to one billion people by 2030. In its first year, despite the pandemic and economic downturn, the platform's initiatives are estimated to have benefitted more than 50 million people globally through rapid reskilling, upskilling and redeployment.
"Millions of jobs have been lost through the pandemic, while accelerating automation and digitization mean that many are unlikely to return. We need new investments in the jobs of tomorrow, the skills people need for moving into these new roles and education systems that prepare young people for the new economy and society. Initiatives like the Reskilling Revolution hold the key to converting ideas into action and creating the necessary coordination between the public and the private sectors. There is no time to waste," said Saadia Zahidi, Managing Director, World Economic Forum.
After focusing in 2020 on setting up systems for rapid reskilling and upskilling – particularly vital in the midst of the pandemic – the initiative will continue to scale up its skilling work in its second year, while expanding its work in education, job creating investments and work standards.
"Investment in job creation, particularly climate-friendly jobs, is key to ensuring a Reskilling Revolution, and concerted action by governments and by business is needed urgently," said Sharan Burrow, General-Secretary, International Trade Union Confederation (ITUC).
Developing a common language for skills
The absence of a shared language for skills poses a significant obstacle for the reskilling and upskilling agenda. An additional report by the World Economic Forum, also launched today, provides a common taxonomy for skills to help employers, government and learning providers more efficiently match talent to jobs and learning opportunities.
The Global Skills Taxonomy: A Common Language to Unlock the Reskilling Revolution includes specific definitions and categorizations of skills, creating a common taxonomy for the labour market to adopt, from online training providers and universities to hiring managers in companies and education ministries. It consists of an interactive taxonomy with definitions as well as recommendations for adoption to inform hiring, reskilling and redeployment practices in the workplaces of the future.
More about the Reskilling Revolution
The Reskilling Revolution works through three action tracks: Forum-led initiatives that engage the public and the private sectors in joint initiatives; public-sector and multistakeholder initiatives; and company-led initiatives.
The Closing the Skills Gap country accelerators are developing and implementing national strategies for reskilling and upskilling. Accelerators are active in 10 countries with Georgia, Greece and Turkey having recently established accelerators, and a further six accelerators under discussion. Commitments made by established and planned accelerator countries and their member companies to reskill and upskill their employees are expected to reach up to 47 million individuals.
Comprised of major online learning providers, including Udacity and Coursera, and reaching 200 million learners worldwide, the Forum-led Skills Consortium aims to elevate online learning as an accepted route to employment to provide more opportunities for reskilling, upskilling and redeployment. Building on this success, the Chief Learning Officer Community brings together industry leaders in learning and development to transform workplace learning for 2.9 million employees.
In the year ahead, the Consortium, the community of Chief Human Resources Officers and Chief Learning Officers of the Reskilling Revolution platform will work on the adoption of the skills taxonomy to help make skills the key currency of the labour market and create greater efficiencies in the labour market.
The Preparing for the Future of Work industry accelerators are estimated to have reached nearly 8 million employees to prepare them with future-oriented skills. In addition, the Chief Human Resource Officer Community brings together companies' HR leaders to share best practices and mobilize action to provide better jobs and skills to a further 4 million employees.
Multistakeholder coalitions that joined the Reskilling Revolution, led by UNICEF and the ILO among others, have been focused on delivering better education and skills, through equalizing access to digital learning (mass teacher reskilling, or identifying, supporting and amplifying new approaches.
Company-led initiatives are helping future-proof their workforces, even in an economically constrained environment. Reskilling Revolution companies are leading new approaches to support their workforces, and their supply chains and communities through access to education, skills and better jobs. In addition to founding members of the platform, such as Adecco Group, LinkedIn and ManpowerGroup, the initiative recently welcomed new partner commitments from Royal Bank of Canada, Unilever and Verizon.
Private markets forecast to grow to $4.9tn globally by 2025 and make up 10% of global AuM
Assets under management (AuM) in private markets to expand by between $4.2 trillion and $5.5 trillion in the years up to 2025 in worst/best case scenarios for economic recovery, according to new analysis from PwC.
The report, Prime time for private markets: The new value creation playbook, examines prospects for four primarily illiquid asset classes of private equity (including venture capital), infrastructure, real estate and private credit across a range of scenarios for 2019-2025.
The report projects significant growth for the value of private markets of $5.5tn (best case), $4.9tn (base case) and $4.2tn (worst case) depending on how global economic conditions respond to the disruption caused by Covid-19.
Will Jackson-Moore, global leader for private equity, real assets and sovereign funds at PwC says,'The report highlights the continued emergence of private markets as a fast growing and highly impactful portion of global capital markets. Investors continue to look to the sector to deliver the yields that lower risk and more liquid asset classes struggle to match.
'Yet this is also an opportunity for private markets to take a lead on ESG and net zero commitments and demonstrate the impact they can make in public perception beyond public markets.'
Opportunities across asset classes
Even in the worst case scenario of a prolonged recession, the projections look ahead to growth of almost 50% up to 2025.
While private equity is very much "the asset class of the moment" there is evidence that there are significant opportunities for growth and returns in areas such as real estate, infrastructure and private credit.
Will Jackson-Moore says,'While opportunities for growth are out there, it is important to emphasise that returns will be harder to find and be more aggressively fought for. Managers will need to be innovative in their approach to value creation and respond swiftly to changing investors and governmental expectations as economies recover from the effects of the crisis.'
ESG and going beyond financial return
Will Jackson-Moore says,'Our research highlights the extent to which financial return is no longer the sole driver of private markets growth. ESG and Net Zero commitments now represent a significant source of value preservation and creation.
'Private market managers need to respond by looking at how to apply an ESG lens to investment strategy and product development. Whether it is in impact turnaround initiatives in which 'dirty' production facilities are turned green, or building strong commitment to diversity and inclusion at your organisation, these matters are no longer an overlay.'
Key Reforms Needed to Grow Albania's E-commerce Sector
A new World Bank Albania E-Commerce Diagnostic highlights key reforms needed to better leverage digital trade as opportunity for economic development.
E-commerce can be an important asset for Albania. Online sales channels allow businesses to reach more customers, at home and abroad. Customers gain from greater convenience and more choice. Sectors enabling e-commerce can create new jobs, including in technology companies, logistics and online payments.
During the COVID-19 pandemic, online markets are playing a particularly important role by allowing economic life to continue despite social distancing. The 2020 World Bank Enterprise Survey reveals that almost 20 percent of Albanian firms surveyed reported having either started or increased online business activity during the crisis.
To help Albania seize the digital trade opportunity, this new diagnostic identifies a roadmap of critical reforms in logistics and customs; digital connectivity; online payments; private sector capabilities and skills; and the e-commerce regulatory framework.