Attacks on journalists are attacks on all civil society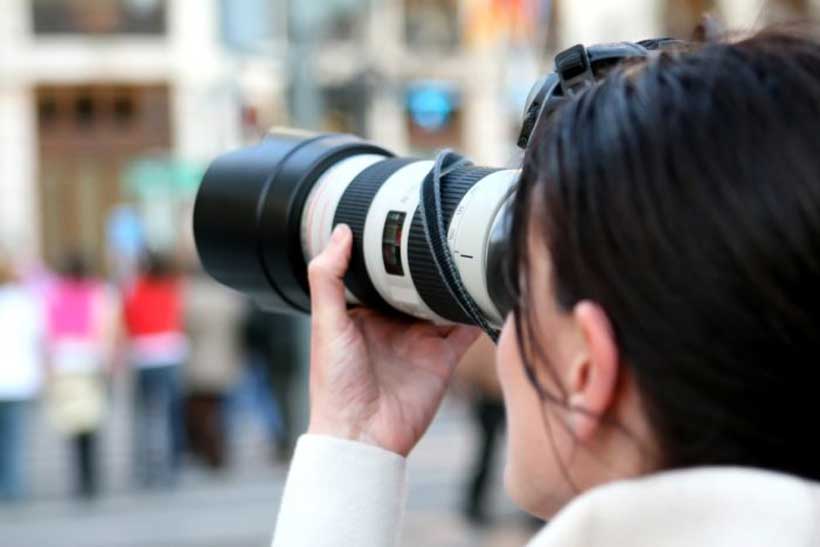 UN rights chief Michelle Bachelet has urged all countries to do more to protect journalists, especially during the COVID-19 crisis, as their work helps save lives.
Speaking at an event in support of press freedom in Geneva, the UN High Commissioner for Human Rights noted that around 1,000 journalists have been killed in the last decade – and that nine in 10 cases "are unresolved".
Her comments, on the eve of the trial of alleged accomplices of extremists who killed 12 people at the French satirical weekly magazine, Charlie Hebdo in 2015, were echoed by political cartoonist Patrick Chappatte.
"We live in an open world with closed minds", he told participants at the UN General Assembly side-event for the freedom of the press and freedom of expression.
Line 'crossed in blood'
"We have seen five years ago a line being crossed in blood and that's the line where you can get killed in Paris, Europe, anywhere, you can get killed for your opinion. And that was a new threshold."
Amid the ongoing coronavirus pandemic, the work of the media is paramount, High Commissioner Bachelet continued, as their reporting is "an essential tool for officials to quickly learn where measures are being inadequately applied", and what concerns are most important to people.
Without naming them, she said that several countries had seen "increasing politicisation of the pandemic and efforts to blame its effects on political opponents, have led to threats, arrests and smear campaigns against journalists who maintain fact-based information about the spread of COVID-19 and the adequacy of measures to prevent it".
She added: "When journalists are targeted in the context of protests and criticism, these attacks are intended to silence all of civil society and this is of deep concern…Journalism enriches our understanding of every kind of political, economic and social issue; delivers crucial – and, in the context of this pandemic – life-saving information; and helps keep governance at every level, transparent and accountable."
At a press conference after the event, Swiss President Simonetta Sommaruga echoed the High Commissioner's concerns over threats to freedom of expression.
Even in Switzerland, where people have the opportunity to vote multiple times a year, the concept should not be taken for granted, Ms. Sommaruga explained, in response to a journalist's question and earlier comments about the shrinking space and threats to the Press being "not always from dictators (but) also from business models".
"The freedom of the Press is not something that you just have, it's something that you have to defend and continue to defend," the Swiss President maintained.
Infrastructure for democracy
"In our country, the economic situation for the Press is very, very difficult, so we (the Federal Government) are looking at ways how we can better support it, because we think that the Press, the media, provides the infrastructure for democracy," she said. "If we want this infrastructure to exist, we also need to support it, while also ensuring its independence."
Earlier, Mr. Chappatte described how "moralistic mobs" now used social media to bully others into getting what they want.
"They gather like a storm. They take on an issue, they denounce expression, they denounce cultures, they go after the cartoonists."
It was no longer repression "by the State or the religious powers, but society ourselves", he insisted.
Clashes in Myanmar displace thousands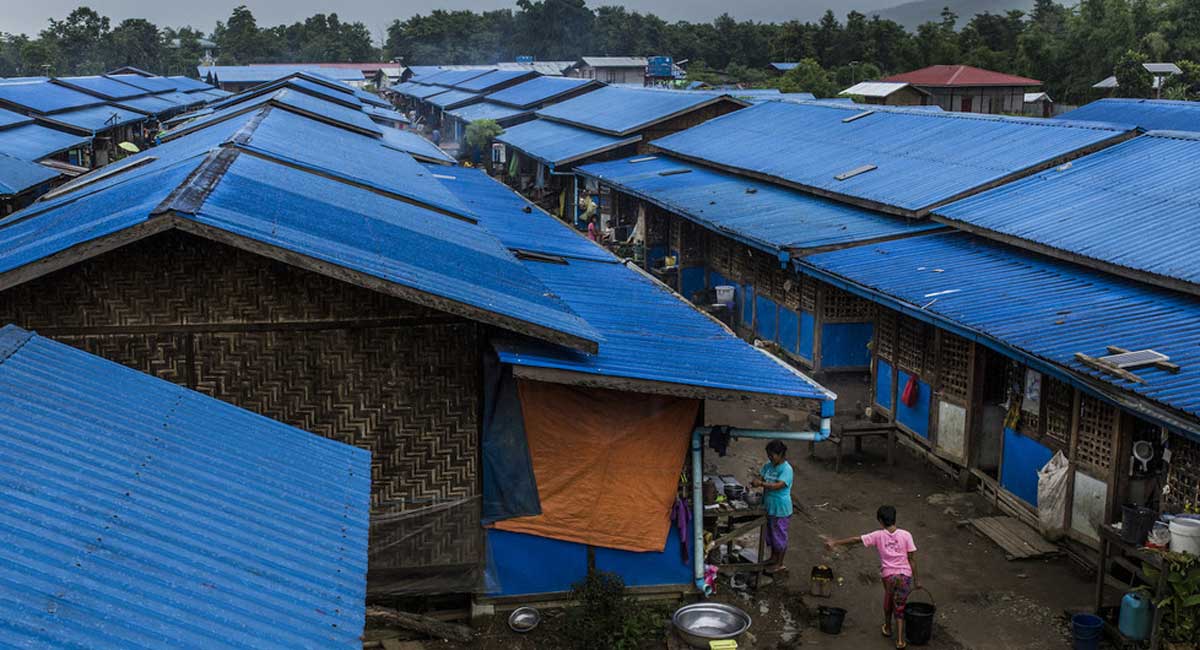 Clashes between the Myanmar security forces and regional armed groups, which have involved military airstrikes, have reportedly claimed the lives of at least 17 civilians in several parts of the country, the UN Office for Coordination of Humanitarian Affairs (OCHA) said on Wednesday.
In a humanitarian update, issued on Tuesday, the Office also noted unconfirmed reports of several thousand people fleeing the hostilities in recent days in the Kayin and Bago regions, in central Myanmar, near Yangon. A medical clinic is also reported to have been damaged in gunfire in a township in Mon state, also in the central part of the country.
An estimated 7,100 civilians are now internally displaced in the two regions due to indiscriminative attacks by the Myanmar Armed Forces (MAF), and the Karen National Union (KNU), as well as growing insecurity since December 2020, according to the update.
"UNHCR [the UN refugee agency] is engaging with partners on the ground to explore possibilities to deliver critical humanitarian assistance and support to the displaced. A further 3,848 people in Kayin State have crossed the border to Thailand since 27 March, due to fears of further hostilities in the area", OCHA said.
The majority are believed to have returned to Myanmar with Thai authorities saying that 1,167 remain in Thailand as of 1 April, the Office added.
'Deep concern' over continued impact of the crisis
Meanwhile, the wider political crisis across Myanmar continues to hit life hard across the southeast Asian nation.
The UN human rights office (OHCHR) has received credible reports of at least 568 women, children and men, have been killed since the military coup on 1 February, though there are fears that total is likely much higher.
Concerns have also been raised over the impact on Myanmar's health and education systems, as well as the long-term effects of the violence on children.
The longer the current situation of widespread violence continuous, the more it will contribute to a continuous state of distress and toxic stress for children, which can have a lifelong impact on their mental and physical health, senior UN officials warned last week.
Since 1 February, there have been at least 28 attacks against hospitals and health personnel and seven attacks against schools and school personnel, UN spokesperson Stéphane Dujarric told reporters at a press briefing at the UN Headquarters, in New York, on Tuesday.
"Attacks against health volunteers and against ambulances are preventing life-saving help from reaching civilians wounded by security forces," he added.
UN agencies have also reported reported sharp increases in food and fuel prices in many parts of Myanmar, on the back of supply chain and market disruptions. Humanitarians worry that if the price trends continue, they will "severely undermine" the ability of the poorest and most vulnerable to put enough food on the family table.
Guterres: Use COVID-19 recovery to make inclusion 'a reality'
Building a more inclusive and accessible world that recognizes the contributions of all people, including persons with disabilities must be a "key goal" as countries work to recover from COVID-19 pandemic, United Nations Secretary-General said on Friday, commemorating World Autism Awareness Day.
"The crisis has created new obstacles and challenges. But efforts to reignite the global economy offer an opportunity to reimagine the workplace to make diversity, inclusion and equity a reality", Secretary-General António Guterres said.
"Recovery is also a chance to rethink our systems of education and training to ensure that persons with autism are afforded opportunities for realizing their potential", he added.
Breaking 'old habits' crucial
Mr. Guterres also emphasized that breaking old habits will be crucial. For persons with autism, he added, access to decent work on an equal basis requires creating an enabling environment, along with reasonable accommodations.
"To truly leave no one behind in pursuit of the 2030 Agenda on Sustainable Development, we must realize the rights of all persons with disabilities, including persons with autism, ensuring their full participation in social, cultural and economic life", he said.
"Let us work together with all persons with disabilities and their representative organizations to find innovative solutions to recover better and build a better world for all."
Inequalities worsened by COVID-19
According to the UN World Health Organization (WHO), one in 160 children has an autism spectrum disorder (ASD). ASD begins in childhood and tends to persist into adolescence and adulthood.
Intervention during early childhood is important to promote the optimal development and well-being of persons with an ASD, WHO added, emphasizing the importance of monitoring of child development as part of routine maternal and child health care.
While some individuals with ASD are able to live independently, others have severe disabilities and require life-long care and support. Persons with an ASD are also often subject to stigma and discrimination, including unjust deprivation of health care, education, protection under law, and opportunities to engage and participate in their communities.
The World Day
The World Autism Awareness Day, to be commemorated annually on 2 April, was established in December 2007 by the UN General Assembly, which affirmed that "ensuring and promoting the full realization of all human rights and fundamental freedoms for all persons with disabilities is critical to achieving internationally agreed development goals".
The General Assembly also highlighted the importance of early diagnosis and appropriate research and interventions for the growth and development of the individual, and called for efforts to raise awareness throughout society, including at the family level, regarding children with autism.
Indonesia: UN experts denounce mega tourism project that 'tramples on human rights'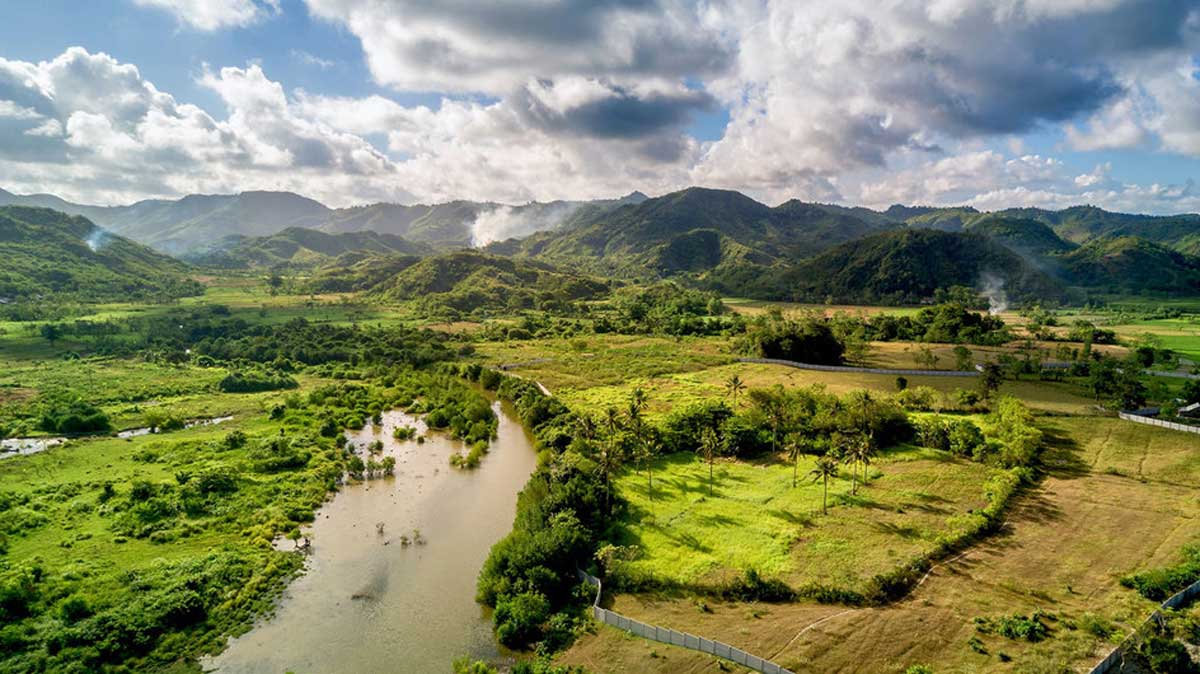 UN rights experts, on Wednesday, raised alarm over forced evictions of locals and indigenous peoples, and threats against human rights defenders, to make way for a $3 billion tourism project on the Indonesian island of Lombok.
In a joint statement led by Olivier De Schutter, UN Special Rapporteur on extreme poverty and human rights, the experts highlighted expulsions of local communities and destruction of houses, fields, water sources, cultural and religious sites, as the Indonesian Government and the country's Tourism Development Corporation (ITDC) "groomed Mandalika to become a 'New Bali'."
"Credible sources have found that the local residents were subjected to threats and intimidations and forcibly evicted from their land without compensation. Despite these findings, the ITDC has not sought to pay compensation or settle the land disputes", the experts said.
The Government's aim is to create an enormous tourism complex in Mandalika, which is situated in Lombok's impoverished West Nusa Tenggara Province, with a Grand Prix motorcycle circuit, parks, resorts and hotels, the experts added.
To date, the project has attracted more than $1 billion in private investment and is being managed by Asian Infrastructure Investment Bank (AIIB), a multilateral financial institution.
Lack of due diligence
The rights experts also criticised a lack of due diligence by the AIIB and private businesses to identify, prevent, mitigate and account for how they address adverse human rights impacts, as set forth in the UN Guiding Principles on business and human rights.
"In light of the dark history of human rights violations and land grabs in the region, the AIIB and businesses cannot look the other way and carry on business as usual", the experts said.
"Their failure to prevent and address risks of human rights abuses is tantamount to being complicit in such abuses", they added.
In March 2021, several UN experts voiced their concerns in joint communications to the Indonesian Government, the ITDC and the AIIB, as well as to concerned private companies involved in the project as well as their home States, France, Spain and the United States, the statement noted.
'Testing' Indonesia's commitments
Special Rapporteur De Schutter also highlighted that the Mandalika project puts Indonesia's "laudable commitments to the Sustainable Development Goals (SDGs) and its underlying human rights obligations to the test".
He added that large-scale tourism development that "tramples on human rights is fundamentally incompatible" with the concept of sustainable development.
Mr. De Schutter insisted that "the time has passed for racing circuits and massive transnational tourism infrastructure projects that benefit a handful of economic actors rather than the population as a whole".
Instead, Governments keen to build back better after COVID-19 "should focus on empowering local communities", enhancing livelihoods and participation in decision-making, he continued, urging investors "not to finance or engage in projects and activities that contribute to human rights violations and abuses."
In addition to Mr. De Schutter, the UN experts making the call include the special rapporteurs on the rights of indigenous peoples, on the situation of human rights defenders, and on adequate housing; the independent experts on human rights and international solidarity, and on promotion of a democratic and equitable international order; as well as the members of the UN Working Group on business and human rights.
The Special Rapporteurs, Independent Experts and Working Groups are part of what is known as the Special Procedures of the Human Rights Council. The experts work on a voluntary basis; they are not UN staff and do not receive a salary. They are independent from any government or organization and serve in their individual capacity.