To Ease the Horror: U.S. Elections, World History and the Withering Promise of Life on Earth
"The horror, the horror," mumbles the Marlon Brando character in Apocalypse Now. Though merely cinematic, this sentiment exclaims a brutally truthful observation: While each individual death must remain an integral part of species survival – after all, the laws of biology are not reversible by human intention or intervention – we need not actively hasten the process. This corrosive process includes war, crime, terrorism, genocide and overall neglect.
"Overall neglect?" This last term of indictment is plainly not "parallel" to the other four listed transgressions. It represents a sort of composite dereliction, one concerning evident disregard of both science (especially climate change) and human dignity (especially inequalities of human rights and material well-being). In Donald Trump's United States, scientific neglect now extends to the microbial assaults of viral plague or Covid19.[1] Ominously, the cumulative impact of these fearful harms is plausibly synergistic.
This is not just another handy linguistic label. It means, by definition, that an injurious systemic "whole" is tangibly greater than the sum of its "parts."[2] From the standpoints of both American and global survival, therefore, such synergies could prove urgent and determinative.
What next? Soon, if it may be assumed that we should all prefer survival to disappearance, certain basic questions must be raised. Above all, we should ask promptly and candidly,"How much more pain and suffering can this long- tormented planet endure?" And as a corollary query: At what point do the inhabitants of any so-called advanced democracy willingly accept a more serious citizen responsibility than simple vote casting. This vital but limited validation is now being offered only after various devastating agendas of existential harms have already been put into place.
At some point, all citizens must do much more. At a minimum, they must finally own up to a fundamental citizen obligation; that is, to restore intellect, education and genuine thought to their always-deserved pride of place.[3]
These are not silly questions. A democracy constructed upon the inherently shallow preferences of "mass" is always a contradiction in terms. The "mass man," we may learn from twentieth-century Spanish philosopher Jose Ortega y'Gasset's The Revolt of the Masses (1930), "learns only in his own flesh." In the similarly clarifying words of Swiss psychologist and philosopher Carl G. Jung's The Undiscovered Self (1957), "The mass crushes out the insight and reflection that are still possible with the individual, and this necessarily leads to doctrinaire and authoritarian tyranny if ever the constitutional State should succumb to a fit of weakness."
A timely and pertinent example of such corrupted "learning" is Donald Trump, an intentionally dissembling US president who has no use for science or any disciplined analytic thought. For him, among his other notable personal debilities, reading is extraneous to understanding and policy; that is, it represents an altogether evident waste of time. In brief, whatever Trump needs to know about North Korea or China or Russia or the Corona virus can be gleaned more casually, effortlessly, from his own private feelings or "gut instincts."
Unsurprisingly, for the citizens of his substantially suffering and imperiled country, this manner of visceral calculation represents a prescription for even greater national despair.
There is more. To rise above mass[4] presents thesingle most important survival challenge before us all, a core obligation that comes before answering all other seemingly crucial questions about politics, technology, ideology, and education. In universities, where intellectual direction and fashion are now largely determined by numbing mimicry and a raw commerce – a condition now being exacerbated by viral "plague" – our students will finally need to learn something primal and incontestable: An individual's personal success can make genuine sense only if the larger world itself has a foreseeable future.
Ironically, this all too obvious conclusion has been conveniently pushed aside; perhaps it has never even been considered.
Still, learning and survival are not necessarily all that complicated. This unhappy planet, reflecting its myriad parts, faces stubbornly insidious problems. "The blood-dimmed tide is loosed," observed the Irish poet William Butler Yeats, and "everywhere the ceremony of innocence is drowned." No one can any longer reasonably doubt the applicability of these portentous lines to current human life. In this particular connection, the "rich" nations are often in the very same ambit of mortal vulnerability as the "poor."
Like Covid19, a nuclear war could just as easily snuff out the lives of a privileged few as the unfortunate many.[5]
There is more. Today, expanding global deterioration and chaos is much more a palpable symptom of pathology than an actual disease. Virtually all world politics hides an inconspicuous truth. This is the ubiquitous and determined unwillingness of individuals to seek serious meaning and comfort within the authenticating margins of science and intellect.[6]
In consequence, America's upcoming presidential election, though indispensable to liberate the beleaguered nation from a crowd-based president, a quintessential "mass man," will have little serious bearing on the basic issues of human survival. This is because even if we can rid ourselves of this one specific source of deterioration, the forces that led to his selection in the first place would still likely be in place.
In the end, says Goethe, we depend upon creatures of our own making. Ultimately, what is needed to fix a broken planet must lie far beyond the fragmented unities and feuding tribes of life on earth. Only when we are finally allowed to see ourselves as parts of a single species, an insight closely understood by Sigmund Freud,[7] can we humans credibly entertain any hopes for progress and survival.
On the surface, encouraging "diversity" is nice, fair, and most assuredly democratic. Indisputably, such encouragement always makes ethical, social, industrial, and political sense. It is a good thing in itself. Nonetheless, it is not enough. What is also needed is a concurrent awareness of human oneness, of an undifferentiated species that finally acknowledges its core interrelatedness and interdependence.
In principle, at least, well-intentioned emphases on diversity need not represent a contradiction of our overriding species singularity, but this would require an explicit and prior affirmation of diversity as an intermediate step toward an eventual human solidarity. To be sure, all of this is far too much to expect from the current inhabitants of planet earth. At the same time, human progress if generally incremental, and longer term visions must be built upon short-term improvements. "The visionary," observes Federico Fellini, the Italian film director, "is the only realist."
There is more. In one form or another, tribal conflict has always driven world affairs. Without a clear sense of an outsider, of an enemy, of an inferior, of an "other," most people will feel altogether lost. Still drawing our critical sense of self-worth from membership, in the state, or the faith, or the race -we humans still cannot satisfy even the most minimal requirements of coexistence.
This incapacity is simply not tolerable or sustainable.
Surprisingly, our species' very considerable progress in technical and scientific realms has no recognizable counterpart in basic human relations. Sure, we can fly to the moon, take extraordinary pictures of Mars, and prepare to put cars on the rod without drivers, but we still can't get beyond the sheer ecstasy of demeaning and slaughtering "others." For now, as for millennia before, the greatest pleasure of civilization is still the "freedom" to oppress hordes who allegedly don't "belong."
The veneer of civilization continues to be razor thin.[8] To wit, substantial portions of humankind remain dedicated to sacrificial practices that are conveniently disguised as "revolution," "national liberation," or "national self-determination."
Our entire system of international relations and international law[9] is rooted in a deeply etched pattern of "horror." The sanitizing name that we assign to this endlessly recurring pattern is "history." Perversely, within its seamless litany of grievous harms, it can sometimes seem "rational" to defile and destroy those who would have the temerity to express contrarian beliefs and affiliations.
Such calculations of "rationality" need not be even marginally decent or moral, but that raises a separate issue entirely.
The calculated destructiveness of human "tribes" has been most evident when one tribe encounters another that is seemingly seeking alternative paths to immortality. This becomes a fundamental problem in world politics because in this broadest possible realm of inter-communal activity, there can be no greater power than immortality. Though almost never deeply understood by statesmen or politicians, a presumptive power over death must represent the absolutely preeminent form of human capacity.
Seeing requires distance. Up close and personal with leader-fed gibberish, entire civilizations glance greedily over mountains of fresh corpses, and announce, without apology, that "life is good." Set in motion by "herds" or "crowds" that flee serious analytic thought, our competitive mass societies continue to suck out the very marrow of human wisdom, reverence, and compassion. In essence, this is done in a desperately oblivious dash to outdo and outlive all others.[10]
In this frenzied adversarial rhythm, breathlessness is de rigueur. Accordingly, the cascading horror of life on earth creates a deafening noise, but it is still possible to listen for more transient sounds of grace and harmony. To begin, however, we must first pay closer attention to our most intimate human dispositions of empathy and compassion. In any concluding analysis, these private feelings could prove more important to species survival than the comfortingly mysterious promises of individual immortality.[11]
With regard to human durability, the citizens remain grievously unprepared. From a survival standpoint, the critical time for politics is already over. To survive, together, all of us, as interlinked members of one embracing species, must learn to rediscover a life that is detached from "tribal" manipulations. Today, in the United States, these manipulations include variously contrived promises of "greatness.
Now, for Americans in particular, it is only in the midst of this suitably awakened human spirit that they may finally learn something beyond the suffocating clichés and defiling banalities of current presidential politics.
Too many still turn away from wisdom amid the persisting triumph of pain, death, and decomposition. The spreading horror of life on earth can never be undone by improvingeconomics, by building larger missiles, by naively fashioning unenforceable international treaties, or even by standing steadfast for "democracy." Inevitably, easing the horror requires all peoples to see themselves as inter-linked parts of an organic whole.
Traditionally combative expressions of belligerent nationalism can never be authentically patriotic. Even among the most evident antinomies of this world, any truly promising spirit of patriotism must first acknowledge (1) the core singularity or "oneness"[12] of our species[13] and (2) the corollary interdependence of all nation-states.[14] In the end, any serious and decent forms of national interest must affirm that all human beings are indissolubly interconnected.
From the standpoint of rapidly converging planetary dangers,[15] we can learn ways to ease the "horror," but only if we can first learn to reject unworthy national leaders.
Resoundingly.
---
[1] Not only Trump himself, but his many servile imitators, have magnified the harms of Covid19..An obvious example is Florida Governor Ron Di Santis, who has so wittingly abandoned science in favor of a presumptively more palatable political gibberish. For this inexcusable leadership abandonment, many in Florida are now paying with their lives.
[2] See, by this author, at Harvard National Security Journal, Harvard Law School: https://harvardnsj.org/2015/06/core-synergies-in-israels-strategic-planning-when-the-adversarial-whole-is-greater-than-the-sum-of-its-parts/ See also, by Professor Beres, at Modern War Institute, West Point: https://mwi.usma.edu/threat-convergence-adversarial-whole-greater-sum-parts/
[3] Back in the 17th century, the French philosopher Blaise Pascal remarked prophetically, in his justly-celebrated Pensées: "All our dignity consists in thought….It is upon this that we must depend….Let us labor then to think well: this is the foundation of morality." Similar reasoning characterizes the writings of Baruch Spinoza, Pascal's 17th-century contemporary. In Book II of his Ethics, Spinoza considers the human mind, or the intellectual attributes, and – drawing from Descartes – strives to define a comprehensive theory of learning and knowledge.
[4] The German philosopher Friedrich Nietzsche would prefer the term "herd;" Sigmund Freud, a Nietzschean-derivative "horde;" and Danish existentialist Soren Kierkegaard a "crowd." In essence, all these terms have the same conceptual referent; that is, a coming-together of individuals that is easily manipulable by political leaderships, and that represents a subversion of once-latent potentialities for excellence and progress. Famously, Kierkegaard sums up the problem with this succinct declaration: "The crowd is untruth."
[5] For informed assessments of nuclear war consequences by this author, see: Louis René Beres, Surviving Amid Chaos: Israel's Nuclear Strategy (Rowman & Littlefield, 2016; 2nd. ed., 2018); Louis René Beres, Apocalypse: Nuclear Catastrophe in World Politics (Chicago: University of Chicago Press, 1980); Louis René Beres, Mimicking Sisyphus: America's Countervailing Nuclear Strategy (Lexington MA: Lexington Books, 1983); Louis René Beres, Reason and Realpolitik: US Foreign Policy and World Order (Lexington MA; Lexington Books, 1984); and Louis René Beres, ed., Security or Armageddon: Israel's Nuclear Strategy (Lexington MA: Lexington Books, 1986).
[6] In terms of Jose Ortega y' Gasset's 20th century classic, The Revolt of the Masses (1930): "The mass does not wish to share life with those who are not of it. It has a deadly hatred of all that is not itself."
[7] Sigmund Freud maintained a general antipathy to all things American. In essence, he most objected, according to Bruno Bettelheim, to this country's "shallow optimism" and its seemingly corollary commitment to a crude form of materialism. America, thought Freud, was very evidently "lacking in soul." See: Bruno Bettelheim, Freud and Man's Soul (New York: Alfred A. Knopf, 1983), especially Chapter X.
[8] Fyodor Dostoyevsky comments about such aspects of civilization: "What is it in us that is mellowed by civilization? All it does, I'd say, is to develop in man a capacity to feel a greater variety of sensations. And nothing, absolutely nothing else. And through this development, man will yet learn how to enjoy bloodshed. Why, it has already happened….Civilization has made man, if not always more bloodthirsty, at least more viciously, more horribly bloodthirsty." See: Fyodor Dostoyevsky, Notes From Underground 108 (Andrew R. MacAndrew, trans., New American Library, 1961)(1862).
[9] One must also remember here that pertinent obligations of international law are also generally obligations of US law. In the precise words of Mr. Justice Gray, delivering the judgment of the US Supreme Court in Paquete Habana (1900): "International law is part of our law, and must be ascertained and administered by the courts of justice of appropriate jurisdiction…." (175 U.S. 677(1900)) See also: Opinion in Tel-Oren vs. Libyan Arab Republic (726 F. 2d 774 (1984)).Moreover, the specific incorporation of treaty law into US municipal law is expressly codified at Art. 6 of the US Constitution, the so-called "Supremacy Clause."
[10] See, on this point, Ernest Becker, Escape From Evil (New York: The Free Press, 1975). In a similar vein, says Otto Rank in his Will Therapy and Reality: "The death fear of the ego is lessened by the killing, the Sacrifice, of the other; through the death of the other, one buys oneself free from the penalty of dying, of being killed."
[11] Says the twentieth-century German philosopher Karl Jaspers in his Reason and Anti-Reason in Our Time (1952); "There is something inside all of us that yearns not for reason but for mystery – not for penetrating clear thought but for the whisperings of the irrational…."
[12] Apropos of such unassailable "oneness," we may learn from Epictetus, the ancient Greek Stoic philosopher, "You are a citizen of the universe." A still-broader idea of human singularity followed the death of Alexander in 322 BCE; with it came a coinciding doctrine of "universality" or interconnectedness. By the Middle Ages, this political and social doctrine had fused with the notion of a respublica Christiana, a worldwide Christian commonwealth, and Thomas, John of Salisbury and Dante were looking upon Europe as a single and unified Christian community. Below the level of God and his heavenly host, all the realm of humanity was to be considered as one. This is because all the world had been created for the same single and incontestable purpose; that is, to provide secular background for the necessary drama of human salvation. Here, only in its relationship to the universe itself, was the world considered as a part rather than a whole. Says Dante in De Monarchia: "The whole human race is a whole with reference to certain parts, and, with reference to another whole, it is a part. For it is a whole with reference to particular kingdoms and nations, as we have shown; and it is a part with reference to the whole universe, which is evident without argument." Today, the idea of human oneness can and should be fully
justified/explained in more purely historical/philosophic terms of human understanding.
[13] Says the Talmud: "The earth from which the first man was made was gathered in all the four corners of the world."
[14] "The existence of 'system' in the world is at once obvious to every observer of nature," says French Jesuit philosopher Pierre Teilhard de Chardin in The Phenomenon of Man, "no matter whom….Each element of the cosmos is positively woven from all the others…."
[15] To the extent that such dangers may be genuinely apocalyptic, the underlying idea of apocalypse seems to have been born in ancient Iran (Persia), specifically, with the Manichaeism of the Zoroastrians. At least one of these documents, The War of the Sons of Light Against the Sons of Darkness, found in a Qumran cave, is a comprehensive description of Jewish military tactics and regulations at the end of the Second Commonwealth. The "Sons of Light" were expected to prevail in battle against the "Sons of Darkness" before the "end of days," and the later fight at Masada was widely interpreted as an apocalyptic struggle between a saintly few and the many wicked.
Is It Time for Helsinki Two?
In an effort to reduce tensions in Europe during the height of the Cold War, a major power conference was held in Helsinki, Finland. The understanding which was called the Helsinki Accords, or the Helsinki Final Act was signed on August 1, 1975.
The then Soviet Union had proposed such a conference in the 1950s, but did not receive a positive response from the West until after an invitation by the Warsaw Pact in 1966. It was not until 1972 that preparatory talks got underway. The preparatory talks finalized an agenda for the conference itself.
The agenda consisted of 4 general topics, or baskets.
Questions on European security
Cooperation in economics, science, and technology, and the environment.
Humanitarian and cultural cooperation
A follow up procedure to the conference itself.
Foreign Minister's from the interested countries met in Helsinki in 1973 to accept this agenda, and their staffs began meeting in Geneva. The committee finished its work in July of 1975.
The primary interest of the then Soviet Union was to certify its Hegemon status in Eastern Europe, while the West was concerned in advancing human rights, expansion of contacts, freedom to travel, and the free flow of information across borders.
The final agreement signed in August of 1975 in effect marked the end of World War Two. The agreement recognized the final political boundaries which had arisen as a result of the end of the war. Specifically, it recognized the division of Germany into two different nations, West Germany, and East Germany.
The end of the Cold War, and the dissolution of the Soviet Union, made the agreement null and void, as one of the principal signatories to the Agreement was no longer a functional political entity. Still, the work of the Helsinki Accords in 1975 can serve as a road map to reducing tensions and an end to the Russian-Ukrainian conflict.
With the war between Russia and Ukraine grinding on, and the possibility of this conflict spiraling out of control, possibly into the use of nuclear weapons, perhaps it is time for a conference of all the concerned European powers modeled on the Helsinki Summit of 1975.
Origins of the Russian-Ukraine Conflict
At the end of the Cold War, and before the dissolution of the Soviet Union, a question arose as to the fate of West and East Germany. The German people wished to re-unite, and the political elite of Germany on both sides wanted the new united Germany to remain in NATO. The United States, in order to gain the support of the Soviet Union for this political re-unification, sought to reassure the Soviets that if the Soviet Union would agree to the reunification of Germany, and allow Germany to remain in NATO, the United States could offer a private and 100% guarantee that NATO would not expand any further into Eastern Europe.
The United States broke its word, and helped expand NATO up to the very frontier of Russia.
Given the history of Russia experiences with the West attacking Russia 4 times in the last 225 years, with 3 of those attacks being of an existential nature, it is no wonder that Russia viewed the illegal overthrow of a democratically elected government as a threat to its polity, especially since the Crimean Peninsula is the last natural obstacle to any invading force. With the Crimean Peninsula in potentially hostile hands, the vast flat steppes of southern Russia are wide open to invasion.
With the West having openly encouraged the revolt, and overthrow of a legally elected government elected by a majority of the Ukrainian people, Russia could not but view such political behavior as a threat to its very polity.
In response to this threat, Russia annexed the Crimea. Historically, the Crimea is Russian. The Crimea was transferred from the Russian SSR to the Ukraine SSR in the 1950s, as a way for Nikita Khrushchev to gain the political support of the Ukrainian SSR party boss in Khrushchev's political fight with his rival Georgi Malenkov.
The current invasion of Ukraine by Russia is a violation of international law, but the primary responsibility of any leader is to protect the polity of his/her country and the safety of the people of his/her country.
What encouraged Vladimir Putin to take this enormous gamble, was the refusal of the West to adequately support Ukraine in recovering the territory lost by Ukraine in 2014. On top of that, when President Biden publicly said that it would not commit American troops to help defend Ukraine, he practically invited Putin to invade Ukraine.
With the war in Ukraine grinding on, and neither side able to dominate the other, and neither side being able to win a clear victory in the war, it is time for the major European powers, with attendance by the United States and other interested powers, to convene a summit with the aim of ending the conflict in Ukraine.
Possible Settlement Points to End the War
A series of compromises would be needed from both sides to being an end to hostilities in Ukraine.
That a free and supervised plebiscite be held in the Crimea, as well as in the Donbass region, which would allow the population in these areas to choose which government they wish to belong to.
That Russia offer compensation to Ukraine for the loss of any territory, as well as damage done to the infrastructure of the war.
An independent committee to investigate war crimes committed by both sides in the conflict.
Russia agrees to allow Ukraine to turn her emphasis to the West, without hindrance from Russia.
That a research committee be formed, to be chaired by a neutral power, to investigate possible compromises for the security issues of eastern Europe, and the security of Russia.
Any successful agreement reached by such a conference would not satisfy all the demands of each party. Any successful outcome to this conflict with demand that each side give up some of its demands, but such a compromise usually will last the test of time.
The West is Losing its Focus on the Greater Threat
The war in Ukraine is a major distraction from the real threat to representative democracy in the world. The increasingly authoritarian government of China, and its expansionary Wolf Warrior policies, is a real and present danger to not only world peace, but to the very existence of democracy in Asia, and so a threat to the national security interests of every representative government on this planet.
The ending of the conflict in Ukraine is necessary for the democratic world to turn its attention to the real threat posed by China.
America and the World: A Vital Connection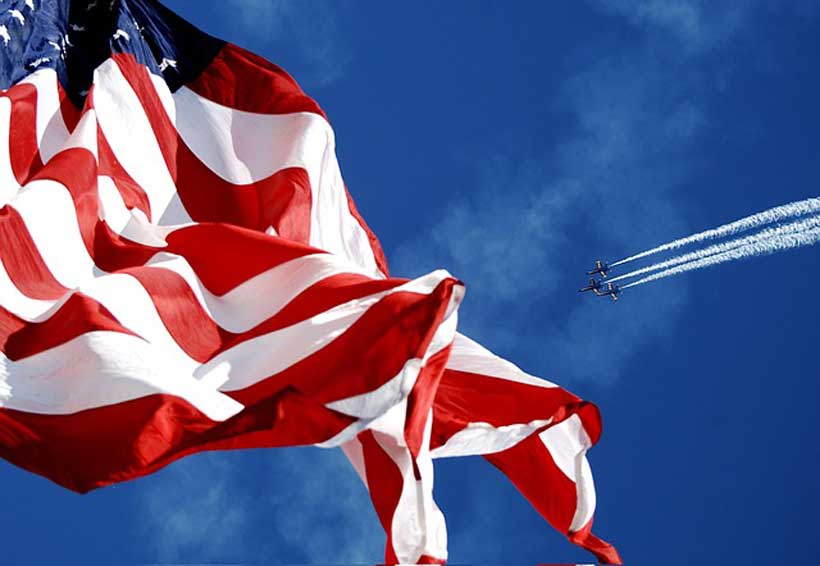 "The egocentric ideal of a future reserved for those who have managed to attain egoistically the extremity of `everyone for himself' is false and against nature."-Pierre Teilhard de Chardin, The Phenomenon of Man
Human "oneness" represents an incontestable truth.[1] It is axiomatic. At the same time, all derivative imperatives of universal cooperation remain subordinate to belligerent nationalism.
Why? The contradictions are glaring. Everywhere, including the United States, national governance continues to rest on conspicuously "false" ideals of "everyone for himself."
In such determinative matters, nothing truly fundamental ever seems to change.
What next? The negative outcomes of these contradictions are stark and unambiguous. For the most part, they suggest endless spasms of war, terrorism and genocide. It follows, among other things, that without a more willing rejection of "everyone for himself" philosophies, the American nation and many others will be left increasingly fragile. Already, roiled by needlessly rancorous national behaviors, we can expect only further increments of unsustainable decline.[2]
There are also pertinent specifics. It's not just about general or overarching conditions. Credible national expectations exist not only in the tangible matters of weapons and infrastructure, but also in variously underlying national security doctrines.
Core issues here are not really complicated. In these unprecedented nuclear times – times that are sui generis by any plausible definition – zero-sum orientations to national security are more-or-less destined to fail. In the final analysis, recalling French Jesuit philosopher Pierre Teilhard de Chardin, this intolerable "destiny" exists because such consistently shortsighted orientations are "false and against nature."
History can be instructive. By definition, former US President Donald J. Trump's "America First" misfired on all cylinders. Trump's conflict-directed orientation, driven by gratuitous rancor and a narrowly bitter acrimony, portended more than "just" incessant geopolitical loss. It also signified a doctrine-based incapacity to protect the United States from catastrophic wars. In a worst-case but still easily-imagined scenario, such wars could quickly become nuclear.[3]
A once-distant prospect is being rendered less unimaginable because of Russia's escalating aggressions against Ukraine.[4]
To progress beyond the self-reinforcing debilities of "America First," America's national security problems should be assessed in proper analytic context. From the mid-seventeenth century to the current moment – that is, during the continuously corrosive historical period that dates back to the Peace of Westphalia in 1648 – our inherently adversarial "state system" has produced neither peace or justice. Prima facie, there is nothing on any foreseeable horizon that points promisingly to national or world system transformations.
Even now, we cling desperately to the "unspeakable lies"[5] of politics.
Exactly where does the persistently fragmented world political system "stand?" To begin, global anarchy is not about to disappear or give way to more rational configurations of cooperative security. This evident lack of world-system governance can never become a propitious context for civilizational atonement, advancement or human survival. Though generally unacknowledged, Realpolitik[6] or power politics has always proven its own insubstantiality.
As a single state in world politics – and as a "powerful" player among almost 200 unequal nation-states – the US is not immune from planet-wide responsibilities. This sober conclusion about global peace and justice is largely unassailable. It remains just as applicable to the "great powers" as to presumptively less powerful actors. Indeed, regarding future US foreign policy obligations, nothing could be more readily apparent or ominously prophetic.[7]
There is more. At the beginning of his time in office, former President Donald Trump's "everyone for himself" view of the world was revealed by his national security advisor, H.R. McMaster. Expressed in a Wall Street Journal Op Ed piece dated June 3, 2017, General McMaster declared: "President Trump has a clear-eyed outlook that the world is not a `global community,' but an arena where nations, nongovernmental actors and businesses engage and compete for advantage." For additional emphasis, the cliché-captivated general added naively: "Rather than deny this elemental nature of international affairs, we embrace it."[8]
But exactly what was being "embraced?" It all sounded reasonable, of course, but it also made no intellectual or historical sense. Even under a more stable and less dissembling American president, Trump's supposedly "realistic" view of the world now remains significantly unmodified. Responding to Russia's aggression against Ukraine, the United States has thrust itself into an ever-expanding nuclear arms race without any theory-based conception of a successful "endgame." Though Vladimir Putin's crimes ought certainly not go unpunished,[9] the result of accelerating tit-for-tat operations in both Moscow and Washington can only be further military escalations and (ultimately) uncontrollable world system breakdowns.
Real history, as we may learn from Swiss psychologist Carl Jung, is the "sum total of individual souls seeking some form of redemption."[10] Recognizable expressions of any broader human search for security can be detected in the self-centric legal ideals of sovereignty and self-determination. The oft celebrated "self" in these ideals, however, refers to entire peoples, and not to individual human beings. This self-actualization references perpetually conflicting states, collectivities that are preparing not for coexistence, but for recurrent war[11] and genocide.
If real history continues to be ignored, the lamentable result can only be yet another measureless orgy of mass killing, one dutifully sanitized (per earlier simplifying determinations of retired US General H.R. McMaster) as "realistic."
For Americans, it's finally time to think seriously. Immediately, world-system context must be more fully understood and intelligently acknowledged. Always-primal human beings, divided into thousands of hostile "tribes" (almost two hundred of which are called "states") still find it temptingly correct to slay "others."
What about "empathy?" Normally, amid such self-destroying human populations, this capacity is reserved for some of those within one's own "tribe." Moreover, this reservation holds true whether relevant tribal loyalties are based on geography, nationality, ideology or religious faith.
It follows, inter alia, that any deliberate expansion of empathy to include "outsiders" represents a distinctly necessary condition of global progress, and that without such an expansion our species will remain fiercely dedicated to policies of nationalistic predation.How shall we best proceed? What should be done in the extant American union to encourage expanding empathy and more caring feelings between "tribes"? Reciprocally, we should inquire further: How can we improve the state of our world to best ensure a more viable fate for the beleaguered American commonwealth?
For the United States, these are difficult intellectual questions, challenging queries that will demand conclusive victories of "mind over mind," not just ones of "mind over matter."[12]
At some point, the essential expansion of empathy for the many could become dreadful, improving human community, but only at the expense of private sanity. And this could quickly prove to be an intolerable expense. We humans, after all, were "designed" with very particular boundaries of permissible feeling. Were it otherwise, a more extended range of compassion toward others could bring about total emotional collapse and derivatively collective disintegrations.
Always, humankind must confront a strange and self-contradictory kind of understanding. This potent confrontation suggests that a widening circle of human compassion represents both an indispensable prerequisite to civilizational survival and an inevitable source of private anguish.
There is more. Sometimes, truth can emerge only through paradox. According to certain ancient Jewish traditions, the world rests upon thirty-six just men – the Lamed-Vov. For them, the overall spectacle of the world is grievously combative and endlessly insufferable.
But is there anything useful to be learned from this parable about the state of a nation and the state of the world?
What if these two conditions are intersecting or even synergistic? In the latter case, a specific subset of the former, the "whole" of any outcome is actually greater than the sum of its "parts."[13]
There are many conceivable meanings to this elucidating Jewish tradition, but one is expressly relevant to struggles between "America First" and "World Civilization." A whole world of just men and women is plainly impossible. Ordinary individuals could never bear to suffer the boundless torments of other human beings beyond a narrow circle of identifiable kin. It is precisely for them, the legend continues, that God created the Lamed-Vov.
What are the core lessons here? Empathy on a grander scale, however necessary in principle, must also include a prescription for individual despair. What happens then? How shall humankind reconcile two utterly indispensable but mutually destructive obligations?
It's a fundamental question that can no longer be ignored.
To arrive at a meaningful answer, greater analytic specificity will be needed. What happens next regarding the increasingly fragile American union? What exactly should be done? How shall interacting nations deal with a requirement for global civilization that is both essential and unbearable?
Once made aware that empathy for the many is a precondition of any more decent world civilization, what can best create such necessary human feeling without occasioning intolerable pain?
For certain, clarifying answers to such a starkly complex question can never be found amid the "unspeakable lies" of political oratory. They can be discovered only in the resolute detachment of individual human beings from their crudely competitive "tribes." Recalling French philosopher Pierre Teilhard de Chardin, any more perfect society, whether national or international, must stem from a carefully-calculated replacement of civilization with "planetization." Furthermore, any such redemptive replacement would need to be premised upon an inextinguishable global solidarity, that is, on a carefully designated order of planetary "oneness."
Going forward, individual flesh and blood human beings[14] and not their cumulative nation-states, should become the primary focus of national and global reform. Without such a rudimentary transformational focus, there could be no long term human future for planet earth. In turn, this vitally gainful replacement would depend upon certain prior affirmations of self, most urgently regarding steadily expanding acceptance of a universal sacredness.
There is more, Such short-sighted American policies as former US President Donald J. Trump's "America First" should never disregard the human rights of persons who live in other countries.[15] In more precisely legal terms, the former president's blatantly neglected human rights imperative was not just a matter of volitional cooperation or acceptable choice. It represented an integral requirement of a US domestic law, one that had already long-incorporated variously binding norms of international law.
For those casual doubters of "incorporation" who remain politically committed to contrived bifurcations of US law and international law, they can learn what is necessary by examining Article 6 of the US Constitution. This "Supremacy Clause" mandates adaptations of authoritative treaty law. These obligatory adaptations are plain and unambiguous.
Overall, Americans should finally understand that the state of their domestic union can never be any better than the state of their wider world.[16] To act pragmatically upon this core understanding, an American president must first wittingly range far beyond any traditionally "realistic" orientations to world politics. To competent logicians and scientists, these simplifying orientations are obviously fallacious. More specifically,as easily determinable errors of logical reasoning, they represent evident examples of an argumentum ad bacculum.[17]
"America First" was a colossal mistake, one that continues to disadvantage the United States. The state of the American union should never have been fashioned or articulated apart from much broader considerations of planetary security and survival. These considerations, in turn, have been drawn from the authoritative law of nations (international law) into US law. In the revealing words of William Blackstone, whose Commentaries on the Law of England[18] reflect the most basic foundations of US jurisprudence: "Each state is expected, perpetually, to aid and enforce the law of nations, as part of the common law, by inflicting an adequate punishment upon the offenses against that universal law."[19]
There could never be a more reasonable or decent expectation.[20]
---
[1]The history of western philosophy and jurisprudence includes variously illustrious advocates of global unity, interrelatedness or "oneness." Most notable among them are Voltaire and Goethe. We need only recall Voltaire's biting satire in the early chapters of Candide and Goethe's oft-repeated comment linking belligerent nationalism to the declining stages of civilization. One may also note Samuel Johnson's expressed conviction that patriotism "is the last refuge of a scoundrel;" William Lloyd Garrison's observation that "We cannot acknowledge allegiance to any human government…Our country is the world, our countryman is all mankind;" and Thorsten Veblen's plain comment that "The patriotic spirit is at cross-purposes with modern life." Similarly, straightforward sentiments are discoverable in writings of the American Transcendentalists (especially Emerson and Thoreau) and Friedrich Nietzsche's Human, all too Human. Let scholars also recall Santayana's coalescing remark in Reason and Society: "A man's feet must be planted in his country, but his eyes should survey the world." The unifying point of all such cosmopolitan remarks is that narrow-minded patriotism is not "merely" injurious, it is also de facto "unpatriotic."
[2] See, by this writer, at Israel Defense (Tel Aviv): Louis René Beres, https://israeldefense.co.il/en/node/28784
[3] On irrational nuclear decision-making by this author, see Louis René Beres, The Bulletin of the Atomic Scientists: https://thebulletin.org/2016/08/what-if-you-dont-trust-the-judgment-of-the-president-whose-finger-is-over-the-nuclear-button/ See also, by Professor Beres, https://warroom.armywarcollege.edu/articles/nuclear-decision-making/ (Pentagon). For authoritative early accounts by Professor Beres of nuclear war expected effects, see: Louis René Beres, Apocalypse: Nuclear Catastrophe in World Politics (Chicago: University of Chicago Press, 1980); Louis René Beres, Mimicking Sisyphus: America's Countervailing Nuclear Strategy (Lexington, Mass., Lexington Books, 1983); Louis René Beres, Reason and Realpolitik: U.S. Foreign Policy and World Order (Lexington, Mass., Lexington Books, 1984); and Louis René Beres, Security or Armageddon: Israel's Nuclear Strategy (Lexington, Mass., Lexington Books, 1986). Most recently, by Professor Beres, see: Surviving Amid Chaos: Israel's Nuclear Strategy (New York, Rowman & Littlefield, 2016; 2nd ed. 2018). https://paw.princeton.edu/new-books/surviving-amid-chaos-israel%E2%80%99s-nuclear-strategy
[4] See by this writer at JURIST, Louis René Beres: https://www.jurist.org/commentary/2022/03/louis-rene-beres-worst-does-sometime-happen-nuclear-war-ukraine/
[5] See Rainer Maria Rilke, the Dionysian poet famous for philosophical matters of "being" (in German, "Existenzphilosophie)": Possibility of Being, 1957.
[6] For an early book by this author on this doomed orientation to world affairs, see: Louis René Beres, Reason and Realpolitik: US Foreign Policy and World Order (1984). See also, by Professor Beres, Terrorism and Global Security: The Nuclear Threat (1987) and America Outside the World: The Collapse of US Foreign Policy (1987).
[7] Never to be overlooked is that international law is a part of US domestic law. In the precise words used by the U.S. Supreme Court in The Paquete Habana, "International law is part of our law, and must be ascertained by the courts of justice of appropriate jurisdiction, as often as questions of right depending upon it are duly presented for their determination. For this purpose, where there is no treaty, and no controlling executive or legislative act or judicial decision, resort must be had to the customs and usages of civilized nations." See The Paquete Habana, 175 U.S. 677, 678-79 (1900). See also: The Lola, 175 U.S. 677 (1900); Tel-Oren v. Libyan Arab Republic, 726 F. 2d 774, 781, 788 (D.C. Cir. 1984) (per curiam) (Edwards, J. concurring) (dismissing the action, but making several references to domestic jurisdiction over extraterritorial offenses), cert. denied, 470 U.S. 1003 (1985) ("concept of extraordinary judicial jurisdiction over acts in violation of significant international standards…embodied in the principle of `universal violations of international law.'").
[8] Although highly unlikely that either McMaster or Trump was actually aware, the philosophic origins of such "realistic" thinking lie in the classical "Argument of Thrasymachus," offered in Book 1 of Plato's Republic: "Right is the interest of the stronger." In the final analysis, such alleged realism is perpetually self-destructive and effectively naive.
[9] See by this writer, at JURIST: Louis René Beres, https://www.jurist.org/commentary/2022/05/louis-rene-beres-putins-nuremberg-level-crimes/ See AGREEMENT FOR THE PROSECUTION AND PUNISHMENT OF THE MAJOR WAR CRIMINALS OF THE EUROPEAN AXIS POWERS AND CHARTER OF THE INTERNATIONAL MILITARY TRIBUNAL. Done at London, August 8, 1945. Entered into force, August 8, 1945. For the United States, Sept. 10, 1945. 59 Stat. 1544, 82 U.N.T.S. 279. The principles of international law recognized by the Charter of the Nuremberg Tribunal and the judgment of the Tribunal were affirmed by the U.N. General Assembly as AFFIRMATION OF THE PRINCIPLES OF INTERNATIONAL LAW RECOGNIZED BY THE CHARTER OF THE NUREMBERG TRIBUNAL. Adopted by the U.N. General Assembly, Dec. 11, 1946. U.N.G.A. Res. 95 (I), U.N. Doc. A/236 (1946), at 1144. This AFFIRMATION OF THE PRINCIPLES OF INTERNATIONAL LAW RECOGNIZED BY THE CHARTER OF THE NUREMBERG TRIBUNAL (1946) was followed by General Assembly Resolution 177 (II), adopted November 21, 1947, directing the U.N. International Law Commission to "(a) Formulate the principles of international law recognized in the Charter of the Nuremberg Tribunal and in the judgment of the Tribunal, and (b) Prepare a draft code of offenses against the peace and security of mankind…." (See U.N. Doc. A/519, p. 112). The principles formulated are known as the PRINCIPLES OF INTERNATIONAL LAW RECOGNIZED IN THE CHARTER AND JUDGMENT OF THE NUREMBERG TRIBUNAL. Report of the International Law Commission, 2nd session, 1950, U.N. G.A.O.R. 5th session, Supp. No. 12, A/1316, p. 11.
[10] See C. G. Jung, The Undiscovered Self (1957.
[11]Under international law, the question of whether or not a condition of war exists between states is often unclear. Traditionally, a "formal" war was said to exist only after a state had issued a formal declaration of war. The Hague Convention III codified this position in 1907. This Convention provided that hostilities must not commence without "previous and explicit warning" in the form of a declaration of war or an ultimatum. See Hague Convention III on the Opening of Hostilities, Oct. 18, 1907, art. 1, 36 Stat. 2277, 205 Consol. T.S. 263. Presently, a declaration of war could be tantamount to a declaration of criminality because international law prohibits "aggression." See Treaty Providing for the Renunciation of War as an Instrument of National Policy, Aug. 27, 1948, art. 1, 46 Stat. 2343, 94 L.N.T.S. 57 (also called Pact of Paris or Kellogg-Briand Pact); Nuremberg Judgment, 1 I.M.T. Trial of the Major War Criminals 171 (1947), portions reprinted in Burns H. Weston, et. al., INTERNATIONAL LAW AND WORLD ORDER 148, 159 (1980); U.N. Charter, art. 2(4). A state may compromise its own legal position by announcing formal declarations of war. It follows that a state of belligerency may exist without formal declarations, but only if there exists an armed conflict between two or more states and/or at least one of these states considers itself "at war."
[12] This distinction figured importantly among the ancient Greeks and Macedonians. See, for example, F. E. Adcock's classic text: The Greek and Macedonian Art of War (1957)
[13] See by this author, at Harvard National Security Journal, Harvard Law School: Louis René Beres, https://harvardnsj.org/2015/06/core-synergies-in-israels-strategic-planning-when-the-adversarial-whole-is-greater-than-the-sum-of-its-parts/
[14] See, in this regard, Miguel de Unamuno's discussion of "The Man of Flesh and Bone," in his modern existentialist classic: Tragic Sense of Life (1921).
[15] Interestingly, the founding fathers of the United States – believing firmly in natural law and natural rights – held that the human rights expectations of the Declaration of Independence necessarily apply to all peoples, for all time, and can never be properly reserved solely to Americans. Says Rabbi Avraham Kook, somewhat similarly: "The loftier the soul, the more it feels the unity that there is in us all."
[16]Says Marcus Aurelius in Meditations: "What does not benefit the entire hive is no benefit to the bee."
[17] See by this author, at Israel Defense (Tel Aviv), Louis René Beres: https://israeldefense.co.il/en/node/30288
[18] See Book IV.
[19] The related principle of universal jurisdiction is founded upon the presumption of solidarity between states. See generally Hugo Grotius, ON THE LAW OF WAR AND PEACE (Francis W. Kilsey, tr, 1925) and Emmerich de Vattel, LE DROIT DES GENS, OU PRINCIPES DE LA LOI NATURELLE 93 (1916). The case for this principle is also built into the four Geneva Conventions of August 12, 1949, which impose upon the High Contracting Parties the obligation to punish "grave breaches" of their rules, regardless of where the infraction was committed or the nationality of the perpetrators.
[20]Humankind must first cease making itself into what C.G. Jung calls a "quantité négligible," into a creature who is a "conscious, reflective being, gifted with speech, but lacking all criteria for self-judgment."
Decoding Biden's Saudi Arabia-Israel visit
US President Joe Biden's Middle East Policy is likely to be influenced by US domestic politics over the next few months. First, the US President needs to keep domestic oil prices under the check in the run up to the US mid terms later this year, and in that context, the announcement by Ministers of Saudi led OPEC along with its allies, earlier this month that OPEC+, will drill more oil is welcome news. During the ministerial meeting on June 2, 2022, Ministers of OPEC+ countries agreed on adding 6,48,000 barrels of oil daily in July and August as opposed to the earlier 4,32,000 barrels per day . After the commencement of the Ukraine-Russia war, Biden had asked Saudi Arabia and UAE to drill more oil, but they had both declined. The US President has denied that his visit, which has faced scathing criticism from not just human rights activists, but a number of democrat lawmakers, to Saudi Arabia in July 2022 has been prompted by the oil factor. Said Biden while commenting on his Saudi visit in July 2022:
'The commitments from the Saudis don't relate to anything having to do with energy. It happens to be a larger meeting taking place in Saudi Arabia.'
While oil is an important aspect, Biden is also keen to broker a deal between Saudi Arabia and Israel (the US President shall also be visiting Israel), along the lines of the Abraham Accords signed between UAE, Bahrain and Israel in 2020 with the US being a mediator (trade between UAE and Israel was estimated at USD 1.2 billion in 2021 and both countries also signed a Free Trade Agreement FTA in May 2022)
Senior officials from Saudi Arabia and Israel have been meeting in recent months. In 2020, former Israeli President Benjamin Netanyahu visited Saudi Arabia to meet with Crown Prince Mohammed bin Salman and then-Secretary of State Mike Pompeo in 2020 for talks pertaining to advancing diplomatic relations. Apart from high level interactions between officials of Israel and Saudi Arabia, the last few months have been witness to visits by heads of Israeli tech companies to Saudi Arabia. Saudis have also invested USD 2 Billion venture in a private-equity fund, Affinity Partners, headed by Jared Kushner (son in law of former President Donald Trump who was also envoy to the Middle East during the Trump Administration). Saudi Arabia has also invested in Israeli start ups via a venture fund headed by Steven Mnuchin, Treasury sector in the Trump administration.
Israeli Foreign Minister, Yair Lapid while commenting on Biden's Middle East visit said:
"The fact that the president's going to fly directly from here to Saudi Arabia is probably signifying that there is a linkage between the visit and the ability to improve relations,"
While Saudi Arabia has repeatedly stated that normalisation of ties with Israel will be subject to the addressal of the Palestinian issue, both Israel and Saudi Arabia view Iran as a common threat, and as discussed earlier are keen to strengthen economic ties. Both countries could begin with direct commercial flights (last year an Israeli private jet landed in Saudi Arabia for the first time) and greater economic linkages
Any progress in Saudi Arabia-Israel ties with US backing could help Biden to prevent his popularity from sliding down any further since he could tout it as a foreign policy achievement. This would further bolster MBS's image at home, and abroad and also help in strengthening Israeli PM Naftali Bennett's image at home. Bennett is a right winger and while Israel has been critical of the Iran deal and taken a different stance on the Ukraine issue, he runs a coalition which consists of left leaning outfits as well as centrists which will prevent him from being as hawkish as his predecessor Benjamin Netanyahu. The next few months are likely to pose numerous challenges for the Biden Administration, it remains to be seen if his Middle East visit in July 2022 pans out.