To Ease the Horror: U.S. Elections, World History and the Withering Promise of Life on Earth
"The horror, the horror," mumbles the Marlon Brando character in Apocalypse Now. Though merely cinematic, this sentiment exclaims a brutally truthful observation: While each individual death must remain an integral part of species survival – after all, the laws of biology are not reversible by human intention or intervention – we need not actively hasten the process. This corrosive process includes war, crime, terrorism, genocide and overall neglect.
"Overall neglect?" This last term of indictment is plainly not "parallel" to the other four listed transgressions. It represents a sort of composite dereliction, one concerning evident disregard of both science (especially climate change) and human dignity (especially inequalities of human rights and material well-being). In Donald Trump's United States, scientific neglect now extends to the microbial assaults of viral plague or Covid19.[1] Ominously, the cumulative impact of these fearful harms is plausibly synergistic.
This is not just another handy linguistic label. It means, by definition, that an injurious systemic "whole" is tangibly greater than the sum of its "parts."[2] From the standpoints of both American and global survival, therefore, such synergies could prove urgent and determinative.
What next? Soon, if it may be assumed that we should all prefer survival to disappearance, certain basic questions must be raised. Above all, we should ask promptly and candidly,"How much more pain and suffering can this long- tormented planet endure?" And as a corollary query: At what point do the inhabitants of any so-called advanced democracy willingly accept a more serious citizen responsibility than simple vote casting. This vital but limited validation is now being offered only after various devastating agendas of existential harms have already been put into place.
At some point, all citizens must do much more. At a minimum, they must finally own up to a fundamental citizen obligation; that is, to restore intellect, education and genuine thought to their always-deserved pride of place.[3]
These are not silly questions. A democracy constructed upon the inherently shallow preferences of "mass" is always a contradiction in terms. The "mass man," we may learn from twentieth-century Spanish philosopher Jose Ortega y'Gasset's The Revolt of the Masses (1930), "learns only in his own flesh." In the similarly clarifying words of Swiss psychologist and philosopher Carl G. Jung's The Undiscovered Self (1957), "The mass crushes out the insight and reflection that are still possible with the individual, and this necessarily leads to doctrinaire and authoritarian tyranny if ever the constitutional State should succumb to a fit of weakness."
A timely and pertinent example of such corrupted "learning" is Donald Trump, an intentionally dissembling US president who has no use for science or any disciplined analytic thought. For him, among his other notable personal debilities, reading is extraneous to understanding and policy; that is, it represents an altogether evident waste of time. In brief, whatever Trump needs to know about North Korea or China or Russia or the Corona virus can be gleaned more casually, effortlessly, from his own private feelings or "gut instincts."
Unsurprisingly, for the citizens of his substantially suffering and imperiled country, this manner of visceral calculation represents a prescription for even greater national despair.
There is more. To rise above mass[4] presents thesingle most important survival challenge before us all, a core obligation that comes before answering all other seemingly crucial questions about politics, technology, ideology, and education. In universities, where intellectual direction and fashion are now largely determined by numbing mimicry and a raw commerce – a condition now being exacerbated by viral "plague" – our students will finally need to learn something primal and incontestable: An individual's personal success can make genuine sense only if the larger world itself has a foreseeable future.
Ironically, this all too obvious conclusion has been conveniently pushed aside; perhaps it has never even been considered.
Still, learning and survival are not necessarily all that complicated. This unhappy planet, reflecting its myriad parts, faces stubbornly insidious problems. "The blood-dimmed tide is loosed," observed the Irish poet William Butler Yeats, and "everywhere the ceremony of innocence is drowned." No one can any longer reasonably doubt the applicability of these portentous lines to current human life. In this particular connection, the "rich" nations are often in the very same ambit of mortal vulnerability as the "poor."
Like Covid19, a nuclear war could just as easily snuff out the lives of a privileged few as the unfortunate many.[5]
There is more. Today, expanding global deterioration and chaos is much more a palpable symptom of pathology than an actual disease. Virtually all world politics hides an inconspicuous truth. This is the ubiquitous and determined unwillingness of individuals to seek serious meaning and comfort within the authenticating margins of science and intellect.[6]
In consequence, America's upcoming presidential election, though indispensable to liberate the beleaguered nation from a crowd-based president, a quintessential "mass man," will have little serious bearing on the basic issues of human survival. This is because even if we can rid ourselves of this one specific source of deterioration, the forces that led to his selection in the first place would still likely be in place.
In the end, says Goethe, we depend upon creatures of our own making. Ultimately, what is needed to fix a broken planet must lie far beyond the fragmented unities and feuding tribes of life on earth. Only when we are finally allowed to see ourselves as parts of a single species, an insight closely understood by Sigmund Freud,[7] can we humans credibly entertain any hopes for progress and survival.
On the surface, encouraging "diversity" is nice, fair, and most assuredly democratic. Indisputably, such encouragement always makes ethical, social, industrial, and political sense. It is a good thing in itself. Nonetheless, it is not enough. What is also needed is a concurrent awareness of human oneness, of an undifferentiated species that finally acknowledges its core interrelatedness and interdependence.
In principle, at least, well-intentioned emphases on diversity need not represent a contradiction of our overriding species singularity, but this would require an explicit and prior affirmation of diversity as an intermediate step toward an eventual human solidarity. To be sure, all of this is far too much to expect from the current inhabitants of planet earth. At the same time, human progress if generally incremental, and longer term visions must be built upon short-term improvements. "The visionary," observes Federico Fellini, the Italian film director, "is the only realist."
There is more. In one form or another, tribal conflict has always driven world affairs. Without a clear sense of an outsider, of an enemy, of an inferior, of an "other," most people will feel altogether lost. Still drawing our critical sense of self-worth from membership, in the state, or the faith, or the race -we humans still cannot satisfy even the most minimal requirements of coexistence.
This incapacity is simply not tolerable or sustainable.
Surprisingly, our species' very considerable progress in technical and scientific realms has no recognizable counterpart in basic human relations. Sure, we can fly to the moon, take extraordinary pictures of Mars, and prepare to put cars on the rod without drivers, but we still can't get beyond the sheer ecstasy of demeaning and slaughtering "others." For now, as for millennia before, the greatest pleasure of civilization is still the "freedom" to oppress hordes who allegedly don't "belong."
The veneer of civilization continues to be razor thin.[8] To wit, substantial portions of humankind remain dedicated to sacrificial practices that are conveniently disguised as "revolution," "national liberation," or "national self-determination."
Our entire system of international relations and international law[9] is rooted in a deeply etched pattern of "horror." The sanitizing name that we assign to this endlessly recurring pattern is "history." Perversely, within its seamless litany of grievous harms, it can sometimes seem "rational" to defile and destroy those who would have the temerity to express contrarian beliefs and affiliations.
Such calculations of "rationality" need not be even marginally decent or moral, but that raises a separate issue entirely.
The calculated destructiveness of human "tribes" has been most evident when one tribe encounters another that is seemingly seeking alternative paths to immortality. This becomes a fundamental problem in world politics because in this broadest possible realm of inter-communal activity, there can be no greater power than immortality. Though almost never deeply understood by statesmen or politicians, a presumptive power over death must represent the absolutely preeminent form of human capacity.
Seeing requires distance. Up close and personal with leader-fed gibberish, entire civilizations glance greedily over mountains of fresh corpses, and announce, without apology, that "life is good." Set in motion by "herds" or "crowds" that flee serious analytic thought, our competitive mass societies continue to suck out the very marrow of human wisdom, reverence, and compassion. In essence, this is done in a desperately oblivious dash to outdo and outlive all others.[10]
In this frenzied adversarial rhythm, breathlessness is de rigueur. Accordingly, the cascading horror of life on earth creates a deafening noise, but it is still possible to listen for more transient sounds of grace and harmony. To begin, however, we must first pay closer attention to our most intimate human dispositions of empathy and compassion. In any concluding analysis, these private feelings could prove more important to species survival than the comfortingly mysterious promises of individual immortality.[11]
With regard to human durability, the citizens remain grievously unprepared. From a survival standpoint, the critical time for politics is already over. To survive, together, all of us, as interlinked members of one embracing species, must learn to rediscover a life that is detached from "tribal" manipulations. Today, in the United States, these manipulations include variously contrived promises of "greatness.
Now, for Americans in particular, it is only in the midst of this suitably awakened human spirit that they may finally learn something beyond the suffocating clichés and defiling banalities of current presidential politics.
Too many still turn away from wisdom amid the persisting triumph of pain, death, and decomposition. The spreading horror of life on earth can never be undone by improvingeconomics, by building larger missiles, by naively fashioning unenforceable international treaties, or even by standing steadfast for "democracy." Inevitably, easing the horror requires all peoples to see themselves as inter-linked parts of an organic whole.
Traditionally combative expressions of belligerent nationalism can never be authentically patriotic. Even among the most evident antinomies of this world, any truly promising spirit of patriotism must first acknowledge (1) the core singularity or "oneness"[12] of our species[13] and (2) the corollary interdependence of all nation-states.[14] In the end, any serious and decent forms of national interest must affirm that all human beings are indissolubly interconnected.
From the standpoint of rapidly converging planetary dangers,[15] we can learn ways to ease the "horror," but only if we can first learn to reject unworthy national leaders.
Resoundingly.
---
[1] Not only Trump himself, but his many servile imitators, have magnified the harms of Covid19..An obvious example is Florida Governor Ron Di Santis, who has so wittingly abandoned science in favor of a presumptively more palatable political gibberish. For this inexcusable leadership abandonment, many in Florida are now paying with their lives.
[2] See, by this author, at Harvard National Security Journal, Harvard Law School: https://harvardnsj.org/2015/06/core-synergies-in-israels-strategic-planning-when-the-adversarial-whole-is-greater-than-the-sum-of-its-parts/ See also, by Professor Beres, at Modern War Institute, West Point: https://mwi.usma.edu/threat-convergence-adversarial-whole-greater-sum-parts/
[3] Back in the 17th century, the French philosopher Blaise Pascal remarked prophetically, in his justly-celebrated Pensées: "All our dignity consists in thought….It is upon this that we must depend….Let us labor then to think well: this is the foundation of morality." Similar reasoning characterizes the writings of Baruch Spinoza, Pascal's 17th-century contemporary. In Book II of his Ethics, Spinoza considers the human mind, or the intellectual attributes, and – drawing from Descartes – strives to define a comprehensive theory of learning and knowledge.
[4] The German philosopher Friedrich Nietzsche would prefer the term "herd;" Sigmund Freud, a Nietzschean-derivative "horde;" and Danish existentialist Soren Kierkegaard a "crowd." In essence, all these terms have the same conceptual referent; that is, a coming-together of individuals that is easily manipulable by political leaderships, and that represents a subversion of once-latent potentialities for excellence and progress. Famously, Kierkegaard sums up the problem with this succinct declaration: "The crowd is untruth."
[5] For informed assessments of nuclear war consequences by this author, see: Louis René Beres, Surviving Amid Chaos: Israel's Nuclear Strategy (Rowman & Littlefield, 2016; 2nd. ed., 2018); Louis René Beres, Apocalypse: Nuclear Catastrophe in World Politics (Chicago: University of Chicago Press, 1980); Louis René Beres, Mimicking Sisyphus: America's Countervailing Nuclear Strategy (Lexington MA: Lexington Books, 1983); Louis René Beres, Reason and Realpolitik: US Foreign Policy and World Order (Lexington MA; Lexington Books, 1984); and Louis René Beres, ed., Security or Armageddon: Israel's Nuclear Strategy (Lexington MA: Lexington Books, 1986).
[6] In terms of Jose Ortega y' Gasset's 20th century classic, The Revolt of the Masses (1930): "The mass does not wish to share life with those who are not of it. It has a deadly hatred of all that is not itself."
[7] Sigmund Freud maintained a general antipathy to all things American. In essence, he most objected, according to Bruno Bettelheim, to this country's "shallow optimism" and its seemingly corollary commitment to a crude form of materialism. America, thought Freud, was very evidently "lacking in soul." See: Bruno Bettelheim, Freud and Man's Soul (New York: Alfred A. Knopf, 1983), especially Chapter X.
[8] Fyodor Dostoyevsky comments about such aspects of civilization: "What is it in us that is mellowed by civilization? All it does, I'd say, is to develop in man a capacity to feel a greater variety of sensations. And nothing, absolutely nothing else. And through this development, man will yet learn how to enjoy bloodshed. Why, it has already happened….Civilization has made man, if not always more bloodthirsty, at least more viciously, more horribly bloodthirsty." See: Fyodor Dostoyevsky, Notes From Underground 108 (Andrew R. MacAndrew, trans., New American Library, 1961)(1862).
[9] One must also remember here that pertinent obligations of international law are also generally obligations of US law. In the precise words of Mr. Justice Gray, delivering the judgment of the US Supreme Court in Paquete Habana (1900): "International law is part of our law, and must be ascertained and administered by the courts of justice of appropriate jurisdiction…." (175 U.S. 677(1900)) See also: Opinion in Tel-Oren vs. Libyan Arab Republic (726 F. 2d 774 (1984)).Moreover, the specific incorporation of treaty law into US municipal law is expressly codified at Art. 6 of the US Constitution, the so-called "Supremacy Clause."
[10] See, on this point, Ernest Becker, Escape From Evil (New York: The Free Press, 1975). In a similar vein, says Otto Rank in his Will Therapy and Reality: "The death fear of the ego is lessened by the killing, the Sacrifice, of the other; through the death of the other, one buys oneself free from the penalty of dying, of being killed."
[11] Says the twentieth-century German philosopher Karl Jaspers in his Reason and Anti-Reason in Our Time (1952); "There is something inside all of us that yearns not for reason but for mystery – not for penetrating clear thought but for the whisperings of the irrational…."
[12] Apropos of such unassailable "oneness," we may learn from Epictetus, the ancient Greek Stoic philosopher, "You are a citizen of the universe." A still-broader idea of human singularity followed the death of Alexander in 322 BCE; with it came a coinciding doctrine of "universality" or interconnectedness. By the Middle Ages, this political and social doctrine had fused with the notion of a respublica Christiana, a worldwide Christian commonwealth, and Thomas, John of Salisbury and Dante were looking upon Europe as a single and unified Christian community. Below the level of God and his heavenly host, all the realm of humanity was to be considered as one. This is because all the world had been created for the same single and incontestable purpose; that is, to provide secular background for the necessary drama of human salvation. Here, only in its relationship to the universe itself, was the world considered as a part rather than a whole. Says Dante in De Monarchia: "The whole human race is a whole with reference to certain parts, and, with reference to another whole, it is a part. For it is a whole with reference to particular kingdoms and nations, as we have shown; and it is a part with reference to the whole universe, which is evident without argument." Today, the idea of human oneness can and should be fully
justified/explained in more purely historical/philosophic terms of human understanding.
[13] Says the Talmud: "The earth from which the first man was made was gathered in all the four corners of the world."
[14] "The existence of 'system' in the world is at once obvious to every observer of nature," says French Jesuit philosopher Pierre Teilhard de Chardin in The Phenomenon of Man, "no matter whom….Each element of the cosmos is positively woven from all the others…."
[15] To the extent that such dangers may be genuinely apocalyptic, the underlying idea of apocalypse seems to have been born in ancient Iran (Persia), specifically, with the Manichaeism of the Zoroastrians. At least one of these documents, The War of the Sons of Light Against the Sons of Darkness, found in a Qumran cave, is a comprehensive description of Jewish military tactics and regulations at the end of the Second Commonwealth. The "Sons of Light" were expected to prevail in battle against the "Sons of Darkness" before the "end of days," and the later fight at Masada was widely interpreted as an apocalyptic struggle between a saintly few and the many wicked.
Roads and Rails for the U.S.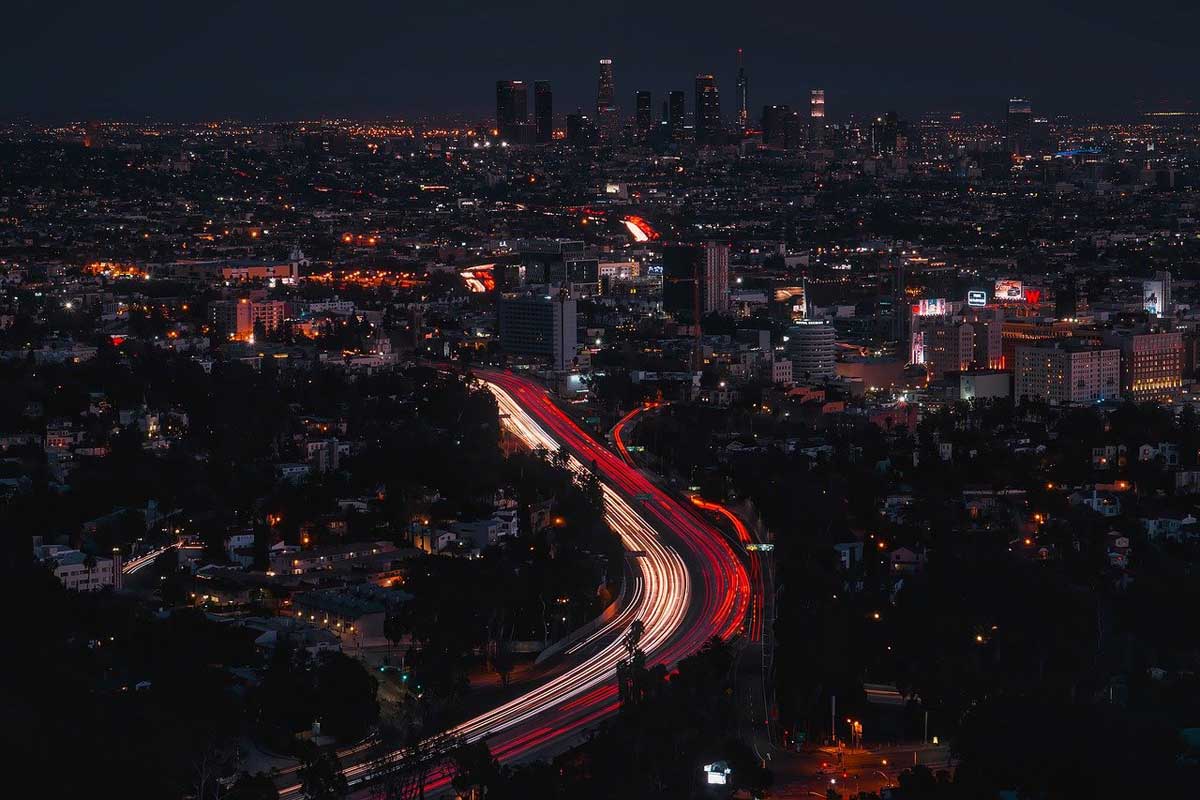 For those who expect the newly announced $2 trillion Biden infrastructure program to be a goodbye to potholes and hello to smooth-as-glass expressways, a disappointment is in store. The largest expenditure by far ($400 billion) is on home/community care, impacting the elderly or disabled. The $115 billion apportioned to roads and bridges is #4 on the list.
The American Society of Civil Engineers (ASCE) keeps tabs on our infrastructure and their latest report (2020) gave it an overall grade of C-. Although bridges worsened, this is a modest improvement on the previous report (2017) when the overall grade was D+. If $115 billion in spending sounds adequate, one has to remember it costs $27 billion annually for upkeep.
Astounding it might be the backlog in spending for roads and bridges runs at $12 billion annually. Go back 20 years and we have a quarter trillion shortfall. Add all the other areas of infrastructure and the ASCE comes up with a $5 trillion total. It is the gap between what we have been spending and what we need to. Also one has to bear in mind that neglect worsens condition and increases repair costs.
One notable example of maintenance is the Forth rail bridge in Scotland. A crisscross of beams forming three superstructures linked together, it was a sensation when opened in 1890 and now is a UN World Heritage Site. Spanning 1.5 miles, its upkeep requires a regular coat of paint. And that it gets. Rumor has it that when the unobtrusive painters reach the end of their task, it is time to start painting again the end where they began — a permanent job to be sure though new paints might have diminished such prospects.
Biden also proposes $80 billion for railways. Anyone who has travelled or lived in Europe knows the stark contrast between railroads there and in the U.S. European high-speed rail networks are growing from the established TGV in France to the new Spanish trains. Run by RENFE, the national railway, Alta Velocidad Española (AVE) trains run at speeds up to 310 km/h (193 mph) — a speed that amounts to a convenient overnight trip between Los Angeles and Chicago.
The hugely expensive new tracks needed can be considered a long-term investment in our children's future. But it will take courage to contest the well-heeled lobbies of the airplane manufacturers, the airlines and big oil.
If Spain can have high-speed rail and if China already has some 24,000 miles of such track, surely the US too can opt for a system that is convenient for its lack of airport hassle and the hour wasted each way in the journey to or from the city center. Rail travel not only avoids both but is significantly less polluting.
Particularly bad, airplane pollution high above (26 to 43 thousand feet) results in greater ozone formation in the troposphere. In fact airplanes are the principal human cause of ozone formation.
Imagine a comfortable train with space to walk around, a dining car serving freshly cooked food, a lounge car and other conveniences, including a bed for overnight travel; all for a significantly less environmental cost. When we begin to ask why we in the US do not have the public services taken for granted in other developed countries, perhaps then the politicians might take note.
Congress and the Biden administration should end FBI immunity overseas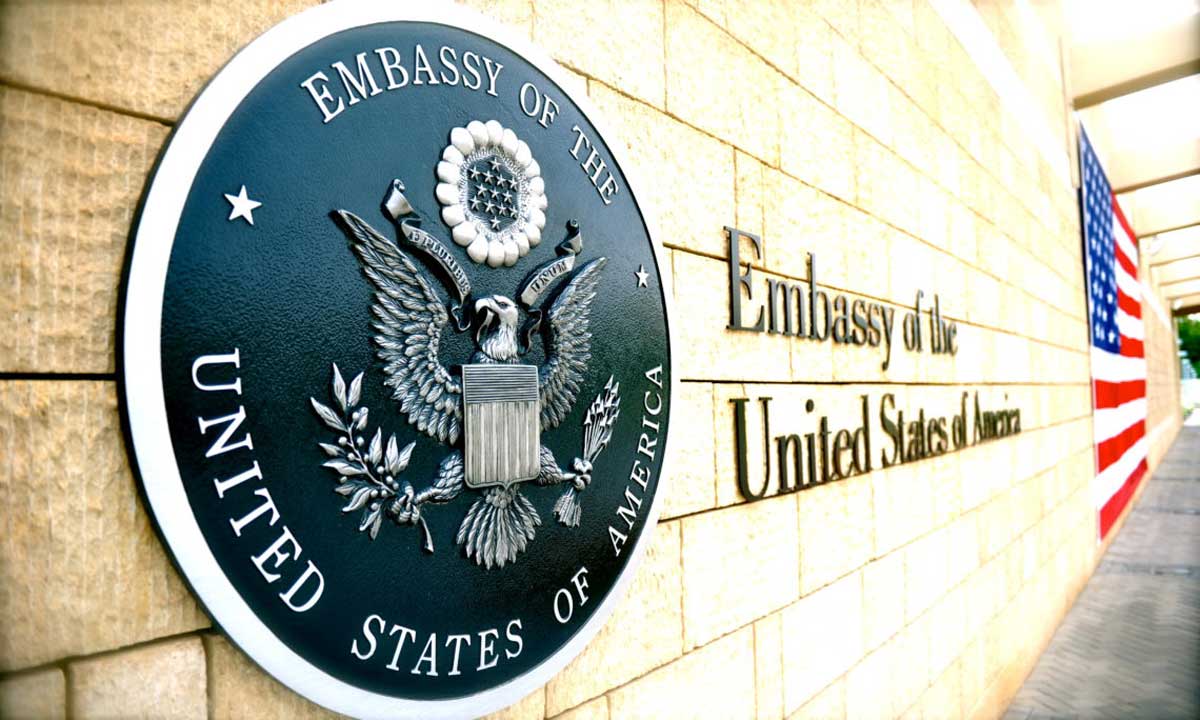 The FBI notably has an extended international presence running 63 offices in select countries overseas. The offices are called "legats" and are situated at the US Embassy in the host country. One of the major reasons for FBI's international presence is fighting international terrorism.
The FBI legat personnel at the US embassies are fully accredited diplomats enjoying full diplomatic immunity but that poses several questions that are worth asking, such as: how is it possible for law enforcement to be diplomats and is that a good idea, legally speaking?
Police work should not enjoy diplomatic immunity because that opens the door to abuse. Does the FBI's immunity overseas mean that the FBI attaches can do no wrong in the host country? How do we tackle potential rights infringements and instances of abuse of power by the FBI towards locals in the host country? The DOJ Inspector General and the State Department Inspector General would not accept complaints by foreigners directed at the FBI, so what recourse then could a local citizen have vis-a-vis the FBI legat if local courts are not an option and the Inspector Generals would not look into those cases?
This presents a real legal lacuna and a glitch in US diplomatic immunity that should not exist and should be addressed by Congress and the new Biden administration.
While FBI offices overseas conduct some far from controversial activities, such as training and educational exchanges with local law enforcement, which generally no one would object to, the real question as usual is about surveillance: who calls the shots and who assumes responsibility for potentially abusive surveillance of locals that may infringe upon their rights. It's an issue that most people in countries with FBI presence around the world are not aware of. The FBI could be running "counter-terrorism" surveillance on you in your own country instead of the local police. And that's not nothing.
When we hear "cooperation in the area of counter-terrorism", as recent decades show, there is a great likelihood that the US government is abusing powers and rights, without batting an eyelash. That exposes local citizens around the world to unlawful surveillance without legal recourse. Most people are not even aware that the FBI holds local offices. Why would the FBI be operating instead of the local law enforcement on another country's territory? That's not a good look on the whole for the US government.
The legal lacuna is by design. This brings us to the nuts and bolts of the FBI legats' diplomatic immunity.
Diplomatic immunity is governed by the Vienna Convention on Diplomatic Relations of 1961, under Chapter III on privileges and immunities. The US is also a state party to the Convention, along with most states around the world. While there could be some variations and disagreements on bilateral basis (including on weather for example one state could be hosted and represented through the embassy of another state in a third state), on the whole there is a universal consensus that the Vienna Convention sets the rules establishing diplomatic immunities and privileges.
Under the Vienna Convention, only top diplomats are given the highest degree of immunity from the law. This means they cannot be handcuffed, arrested, detained, or prosecuted by law enforcement officials of the country in which they're stationed. Diplomatic immunities and privileges also include things like diplomatic "bags" (with very peculiar cases of what that could entail) and notably, protection and diplomatic immunity for the family of diplomats.
It is a universal consensus that not everyone who works at an Embassy has or should have diplomatic immunity. Immunity is saved for diplomats whose role has to be protected from the local jurisdiction of the country for a reason. Not all embassy staff should enjoy diplomatic immunity. Granting law enforcement such as the FBI full legal immunity for their actions is bad news.
Only the top officials at an embassy are diplomats with an actual full immunity — and that's for a reason.
It makes sense why a diplomat negotiating an agreement should not be subjected to local courts' jurisdiction. But the same doesn't go for a law enforcement official who acts as a law enforcement official by, for example, requesting unlawful surveillance on a local citizen, in his law enforcement capacity, while thinking of himself as a diplomat and being recognized as such by the law.
Law enforcement personnel are not diplomats. Dealing with extraterritorial jurisdiction cases or international cases is not the same thing as the need for diplomatic immunity. If that was the case, everyone at the export division at the Department if Commerce would have diplomatic immunity for protection from foreign courts, just in case. Some inherent risk in dealing with international cases does not merit diplomatic immunity – otherwise, this would lead to absurdities such as any government official of any country being granted diplomatic immunity for anything internationally related.
The bar for diplomatic immunity is very high and that's by design based on an international consensus resting upon international law. Simply dealing with international cases does not make a policeman at a foreign embassy a diplomat. If that was the case every policeman investigating an international case would have to become a diplomat, just in case, for protection from the jurisdiction of the involved country in order to avoid legal push-back. That's clearly unnecessary and legally illogical. Being a staff member at an embassy in a foreign country does not in and of itself necessitate diplomatic immunity, as many embassy staff do not enjoy diplomatic protection. It is neither legally justified nor necessary for the FBI abroad to enjoy diplomatic immunity; this could only open up the function to potential abuse. The FBI's arbitrary surveillance on locals can have a very real potential for violating the rights of local people. This is a difference in comparison to actual diplomats. Diplomats do not investigate or run surveillance on locals; they can't threaten or abuse the rights of local citizens directly, the way that law enforcement can. Lack of legal recourse is a really bad look for the Biden administration and for the US government.
The rationale for diplomatic immunity is that it should not be permitted to arrest top diplomats, who by definition have to be good at representing their own country's interests in relation to the host state, for being too good at their job once the host state is unhappy with a push back, for example. The Ambassador should not be exposed to or threatened by the risk of an arrest and trial for being in contradiction with the interests of the host state under some local law on treason, for example, because Ambassadors could be running against the interests of the host state, by definition. And that's contained within the rules of diplomatic relations. It's contained in the nature of diplomatic work that such contradictions may arise, as each side represents their own country's interests. Diplomats should not be punished for doing their job. The same doesn't apply to the FBI legats. Issuing surveillance on local citizens is not the same as representing the US in negotiations. The FBI legats' functions don't merit diplomatic immunity and their actions have to be open to challenge in the host country's jurisdiction.
The FBI immunity legal lacunae is in some ways reminiscent of similar historic parallels, such as the George W. Bush executive order that US military contractors in Iraq would enjoy full legal immunity from Iraqi courts' jurisdiction, when they shouldn't have. At the time, Iraq was a war-torn country without a functioning government, legal system or police forces. But the same principle of unreasonable legal immunity that runs counter international laws is seen even today, across European Union countries hosting legally immune FBI attaches.
Congress and the Biden administration should end FBI immunity overseas. It can be argued that for any local rights infringements, it is the local law enforcement cooperating with the US Embassy that should be held accountable – but that would ignore that the actual request for unlawful surveillance on locals could be coming from the FBI at the Embassy. The crime has to be tackled at the source of request.
When I reached out to the US Embassy in Bulgaria they did not respond to a request to clarify the justification for the FBI diplomatic immunity in EU countries.
To prevent abuse, Congress and the Biden Administration should remove the diplomatic immunity of the FBI serving overseas.
Competition and cooperation between China and the United States and the eighth priority
In mid-March U.S. President Biden held his first press conference since taking office. Speaking about Sino-U.S. relations, Biden said: "I will prevent China from surpassing the United States of America during my term of office". At the same time, he also stressed that he would not seek to confront China, but to keep up fierce competition between the two countries.
Focusing on competition between major powers is one of the important changes in U.S. foreign policy in recent years. As the strengths of China and the United States draw closer together, the United States increasingly feels that its own 'hegemony' is threatened. During Trump's tenure, the United States has caused a trade war, a technology war, and even a complete disagreement with China in an attempt to curb China's development momentum and erode Chinese positions.
The expansion of the competitive field and the escalation of the competitive situation have become the hallmarks of Sino-U.S. relations during this period. Although Biden's policy line has made substantial changes to 'Trumpism', it still has much of its predecessor's legacy with regard to its policy towards China.
The first foreign policy speech made by U.S. Secretary of State Tony Blinken listed China Challenge as the eighth priority, preceded by:
1) ending the COVID-19 pandemic;
2) overcoming the economic crisis, reviving the economy at home and abroad, as well as and building a more stable and inclusive global economy;
3) renewing democracy;
4) reforming immigration and creating a humane and effective immigration system;
5) rebuilding alliances, revitalising U.S. ties with allies and partners with the system that the military calls force multiplier;
6) tackling climate change and leading a green energy revolution;
7) securing U.S. leadership in technology; and
8) confronting China and managing the greatest geopolitical test of the 21st century, i.e. relations with China, which is the only country with economic, diplomatic, military and technological power to seriously challenge the international system and equilibria.
The eighth medium-term guideline for the national security strategy sees China as an important competitor. These guidelines clearly show that competition still sets the tone in the way President Biden's Administration's manages relations with China, as was the case in the previous four-year period.
At a press conference on March 26, 2021, Chinese Foreign Ministry spokesperson Hua Chunying said the above statements were not surprising. It is clear that China and the United States are competing on different interest levels.
The key factor, however, is to compete fairly and justly and to improve oneself. The appeal to the other side is moderation and restraint, not life or death, or a zero-sum game. These words are along the same lines as Foreign Minister Wang Yi's statement when he spoke about Sino-U.S. relations at a session of the National Congress of People's Representatives of the People's Republic of China (the Chinese Parliament). It is not only a response to the U.S. strategy of competition with China, but it also provides a model for the future way in which superpowers should proceed together.
The reality of Sino-U.S. competition is unavoidable, but competition can be divided into benign and vicious. The former is a winning model for "improving oneself and understanding the needs of the other side".
Since Deng Xiaping's reforms and opening up to international trade, China has begun its own reconstruction. It has continuously widened the scope for benign competition and has changed its mindset by actively embracing the world's different political parties and participating in international competition. It has also inspired enthusiasm for innovation and creativity and made progress in various fields.
At the same time, development has also provided ample opportunities for countries around the world and injected growth momentum into the global economy: this is a typical example of China's good interaction and common development with all countries around the globe.
Conversely, fierce competition means breaking rules and systems and even breaking the demarcation line to prevent or contain the opponent, and this is usually followed by fierce conflicts.
The two World Wars of the last century were extreme examples of violent competition between great powers: the first as a clash between capitalist imperialisms in search of new markets; the second as a result of mistakes made in the peace treaties that ended the Great War, plundering the losers and causing misery, resentment and chauvinistic desires.
In today's world, competition without respect for the other side has not disappeared from the scene of history. Trump Administration's frantic anti-China activity over the last four years has not only failed to make the United States 'great again', but has caused a linear decline in its national competitiveness, at least according to the World Competitiveness Yearbook 2020 published by the Lausanne-based International Institute for Management Development, which sees the United States dropping from third to tenth place. Besides the fact that its international image has seriously plummeted and Sino-U.S. relations have hit the lowest ebb since the establishment of diplomatic relations. It can clearly be seen that fierce competition will only restrain its promoters and ultimately harm the others, themselves and the international community.
In December 2020 General Mark Alexander Milley, Chairman of the Joint Chiefs of Staff (a body that brings together the Chiefs of Staff of each branch of the U.S. military and the Head of the National Guard Bureau), said in an interview that 'great powers must compete. This is the essence of the world'.
There is no problem with this statement: it is not wrong, but it is important to maintain a state of competition and contact between major powers, precisely to ensure that it does not turn into conflicts or wars that are fatal to mankind and the planet as a whole.
The gist of the speech shows that some U.S. elites also believe that China and the United States should adhere to the principle of 'fighting without breaking each other'. The importance and the overall and strategic nature of Sino-U.S. relations determine that no one can afford the zero-sum game, which is a lose-lose as opposed to a win-win game – hence we need to ensure that competition between the two countries stays on the right track.
Competition between China and the United States can only be fair and based on rules and laws. This is the basic rule of international relations, in accordance with the Charter of the United Nations as its point of reference.
Regardless of the common interests of China, the United States or peoples in the world, both countries should make this system promote healthy and fair competition, thus turning it into the greatest value of sharing and cooperation.
China's goal has never been to surpass the United States, but to advance steadily and become better and no longer a prey to imperialism and colonialism as it has been the case since the 19th century, when Great Britain waged the two Opium Wars (1839-1842 – 1856-1860) to have not only the opportunity, but also the right to export drugs to the Middle Empire – hence Great Britain was the first pusher empowered and authorized by the force of its weapons.
Although – by its own good fortune -the United States has never been England, it should not always be thinking of surpassing the others or fearing being overtaken by the others, but should particularly focus on Secretary of State Blinken's first seven priorities and raise its expectations.
China should show its traditional political wisdom and manage Sino-U.S. relations in accordance with the principles of non-conflict, non-confrontation, mutual respect and win-win cooperation, so that Sino-U.S. relations can develop in a healthy and stable way for the good of the whole planet.