With the rapid process of industrialization and modernization there has been notable increase in carbon emission leading to global change in climatic conditions in the last two decades. This phenomenon has been occurring worldwide and has drawn concern on mitigating global climate change. However, developed economies have been furthering their economic interests at the expense of the environment through industrialization while others have become victim of the trend of climate change creating a transboundary environmental problem. The concept of environmental diplomacy rose as a result of such transboundary environmental problems in order to negotiate on environmental governance between state entities.
According to Climate Action Tracker, China, the world's most populous country, alone accounts for around twenty-seven percent of global carbon emission. China itself being subject to ill impacts of climate change and understanding the global threat it poses, has proactively drawn attention of world leaders to formulate and implement policies not just to mitigate the impacts of climate change rather eliminate the problem as a whole. As a rising power, and one of the major contributors to the global carbon footprint, China should play proactive role and cooperate with other international actors in tackling this global problem. This article explores the concept of environmental diplomacy, its emergence and importance, further analyzing China's Environmental Diplomacy, its formulation in close coordination with the United Nations Framework Convention on Climate Change (UNFCCC).
Environmental Diplomacy
Due to its evolving nature, no universally defined definition exists for Environmental Diplomacy. Various scholars from diverse background have defined environmental diplomacy in different ways. Whereas the scholars of environmental studies have defined it as negotiations concerned with conflict resolution over natural resources as well as instrumental use of the environment in resolving disputed and peace building. In reference to international relations, environmental diplomacy is understood asa negotiation between the states on environmental policy. In general terms, environmental diplomacy addresses issues and actions related to environmental security, global environment governance and environmental peace building involving a wide range of actors. As the environment is borderless, the issues continue to be addressed at a multilateral level. Despite different disciplinary backgrounds there is a shared focus on negotiation in studies on environmental diplomacy.
It was in late 1970s the world became aware and grew concerned over this issue when a scientific finding revealed about the phenomena of 'acid rain'. This phenomenon indicated the initiation of international environmental problem and necessity to exercise international diplomacy was felt. The efforts to exercise environmental diplomacy goes back to the International Convention for the Regulation of Whaling which was initially signed by 15 nations in 1946 and came into force in 1948. The term environmental diplomacy got prevalence after the formation of United Nations Environmental Program (UNEP) in 1973. After the United Nations Conference on Environment and Development(UNCED), known as the Earth Summit or Rio Summit in 1992, the term became more common. Acid rain was only the indication, so far there have been whole lot of transborder environmental problems like high pollution, unusual warming of atmosphere, ecological decline of world oceans, melting of glaciers, extreme weather patterns etc. providing greater attention to need of international environment diplomacy than ever before.
Lawrence Susskind in his book Environmental Diplomacy in 1994implied environment diplomacy to encompass multilateral environmental agreements and mentioned best practices to negotiate them in the context of broader international security priorities. Susskind has pointed out three key areas of scholarship within political science and international relations that the term environment diplomacy has acquired over past twenty years: First, is the environment security, a genre emerged after cold war where scarcity of resources has been posited as a potential source of violent conflict. Second being Global Environment Governance, to understand the key drivers of behavior within organizations that have international underpinnings, particularly within the United Nations' system. Third, is Environmental Peace-Building where the derivative potential for environmental issues in securing peace actively in situations of conflict.
In June 1992, tens of thousands of official delegates and unofficial activists met in Brazil at an "Earth Summit" sponsored by the United Nations where the world's attention was focused briefly on these global environmental problems. In 2002, the organizers of the "World Summit on Sustainable Development" (WSSD) purposely took out the word "environment" from the title of what was meant to bea ten-year milestone. Millennium Development Goals became the measure for the following ten years of environmental diplomacy. A forty-nine-page manifesto called the "The Future We Want" within the framework of a "green economy" repackaged the common aspiration towards sustainability at Rio Plus 20 in 2012. All these changes show that our system needs renewed analysis.(Susskind and Ali: Environmental Diplomacy,2015)
UNEP lists over 155 environmental agreement that has been negotiated at regional and global level since 1921. The task of achieving international agreement on any issue is extremely difficult especially for environmental issues. It combines scientific uncertainty, citizen and industry activism, politics and economics. The negotiation themselves are complex and time consuming usually preceded by extensive scientific findings. Humanity has now faced range of environmental problems that affect everyone globally and can only be managed through cooperation between all countries of the world.(Pamela S. Chasek: Earth Negotiation, 2001).
China's Environmental Diplomacy
As mentioned earlier, China is the "world's largest emitter of the GHGs" accounting for a staggering twenty-seven percentage. However, it can not be denied that China has also been facing the potential threat of climate change. Since 1990s climate change has been recognized as a source of environmental threat. In China, global warming has led to rise in sea level and extreme weather events causing coastal floodings, degradation and scarcity of water resources. Though China has contributed to regional economic growth, it has also equal role of being region's largest polluter.Enermous amount of green house gas is emitted by burning of fossil fuel. China is the world's largest pollutant responsible forcausing global warming. This unwantedrecord has attracted global concernand created pressure on China to take responsibility. In order to protect its image in international arena, China had to take some steps in forming its policy in the area of climate change in context of UNFCCC.
As the consequences of global warming and climate change is increasing, governments have started working unilaterally to adapt and mitigate climate change. The international cooperation on global warming began with in 1992 UNFCCC, signing at the Earth Submit. The 1997 Kyoto Protocol laid a path for reduction of green house gases for developed countries following steps for its implementations. China as an emerging power has been a participant ofin all those negatiationsand is a core member of the negotiation group "China plus G 77". It is crucial for China to play an influential role as doing so is in the best interest of China, its humongous population and in turn in it's economy.
In 1990 the Chinese diplomats and environmental professionals joined the Inter-governmental Party on Climate Change (IPCC). Qu Geping, former Minister of Environment Protection Authority made a commitement to support global struggle against climate change. After the five round of engagement of IPCC for negotiation, UNFCCC was established on May 9, 1992. Same year in Rio Summit Chinese former Premier Li Peng adressed that global warming was threatning the national security of relevant countries and signed the UNFCCC. Since then, UNFCCC has been implicated in the concern and agenda setting of Chinese national interest and foreign policy. To join UNFCCC China had to go through three stages. The first stage from 1990-1992 was to make China integrate its principles and policy into the negotiation of UNFCCC. In the second stage from 1992-1997 great challenge to policy makers where the Kyoto Protocol and trade mechanism imposed on developing countries like Clean Development Mechanism (CDM), Joint Implementation (JI) and Iternational Emission Trade (IET). The third stage from1997 to present where China ratified the Kyoto protocol and beganto introduce Clean Development Mechanism. (Hongyun: Global Warming and China's Environmental Diplomacy,2008)
Based on Chinese foreign practise from 1992 China possess three charecteristics toward the international struggle against climate change:
China always insists it principle on "common and differential responsibility"
China chooses the strategy of joining the international regimes against climate change formed by developed countries
China tries its best to avoid any concrete responsibility or burden and insists on "no regret" principle.
(Hongyun: Global Warming and China's Environmental Diplomacy,2008)
In China, National Coordination Committee is responsible for coordinating and formulating policy related to global struggle of climate change. This committee performs two functions: firstly, to cope with climate change issue while protecting its national interest and sovereignty and secondly, to do strategic study on energy and an economic development study in regardsto global climate changes. After its first meeting in 1990, it has only called a conference once just before China joined international negotiation on climate change.
Conclusion
In today's twenty-first century global warming and climate change have become a major issue. Individual effort of any particular state would not be sustainable enough to fight and reduce impacts of climate change as it is a global phenomena. EveryState-actors should come together underan international regime and make cooperative efforts. The concept of Environmental Diplomacy was introduced to createcooperation between nation-states to negotiate on environmental issue in global level as somecountries have been more victimized than others.Especially industrialized nations are responsible for high proportion of global carbon emissionsleading to global climate change.So far, multiple summit have been held, conventions has been signed and protocols have been issued bounding all most every country. China being the largest GHG emission producer in the world is also a participant of all these negotiations.China has been working on various level to cut down the emission of harmful gases. However, evaluating China's policy regarding climate change in connection to international regime seems to be of what they call it "no regret" policy. According to which China would not take the burden or full responsibility under international regime of climate change that would reduce China's economic growth.
References:
Ali,S.H., Vladich,H.V. (2016) Environmental Diplomacy. In C.M Constantinou, P Kerr, P Sharp (Eds),The Sage Handbook of Diplomacy(pp 601-616). City road, 55: SAGE Publication Limited
Susskind, L.E., Ali, S.H. (2015).Environmental diplomacy: negotiating more effective global agreements(2nd ed.). New York: Oxford University Press
Hongyung, Y. (2008). Global Warming and China's Environmental Diplomacy. New York: Nova Science Publishers, Inc.
Carroll, J.E. (1988). International Environmental Diplomacy. Cambridge: Cambridge University Press
Chasek, P.S. (2001). Earth Negotiation: Analyzing Thirty Years of Environmental Diplomacy.Tokyo: United Nations University Press
Gupta,N. (2008, March 9) Environmental Diplomacy. retrieved from https://www.borgenmagazine.com/environmental-diplomacy/
Biden-Putting meeting: Live from Geneva
19:00 The places of the flags on the Mont Blanc bridge on which President Biden and President Putin will pass to reach the meeting venue on Wednesday usually hold the flags of the different Swiss cantons. Not today. The American and Russian flags have been placed to welcome the two leaders.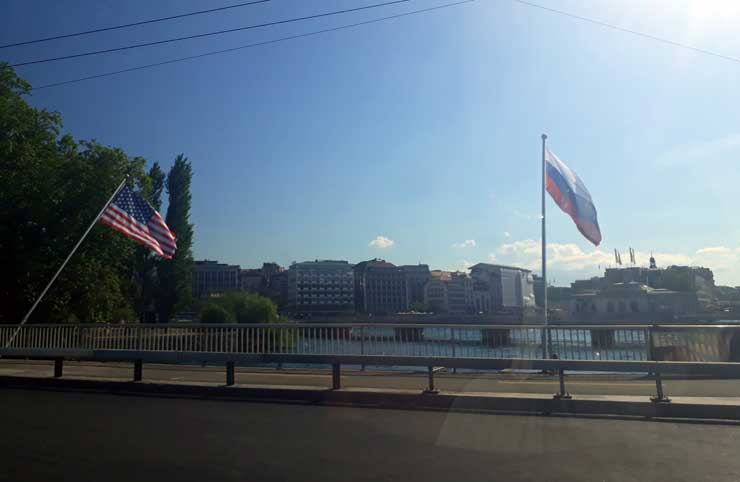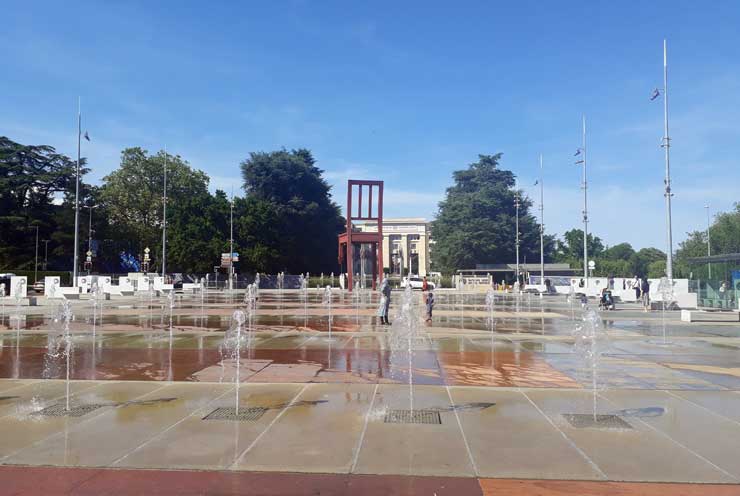 18:00 A day before the Geneva summit: Hotel Intercontinental where the American delegation and probably President Biden himself is staying, how the city looks like a day before the meeting, what are the security measures like, why isn't the UN involved and are the usual protests expected?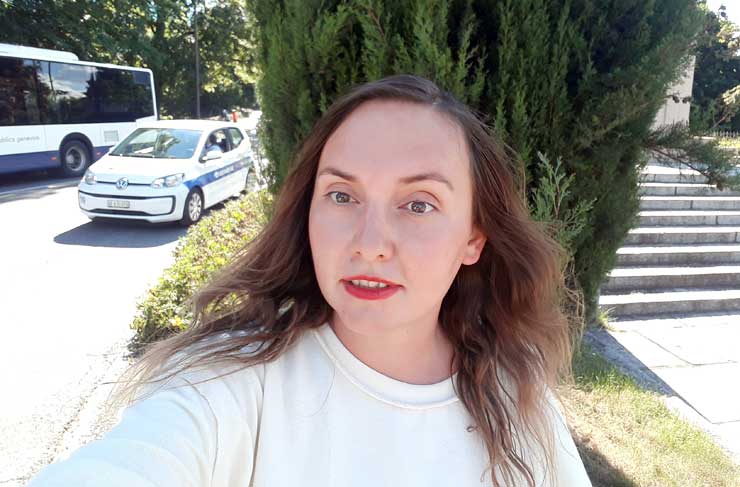 Iveta Cherneva with live video political commentary from Geneva one day ahead of the Biden-Putin Summit
Will the promotion of cricket in GCC add to its Soft Power?
In recent years, Gulf Cooperation Council (GCC) countries, have been trying to bolster their 'Soft Power' in a number of ways; by promoting tourism, tweaking their immigration policies to attract more professionals and foreign students and focusing on promoting art and culture. The United Arab Emirates (UAE) has taken the lead in this direction (in May 2017, UAE government set up a UAE Soft Power Council which came up with a comprehensive strategy for the promotion of the country's Soft Power). Under Crown Prince Mohammad Bin Salman (MBS), Saudi Arabia has also been seeking to change its international image, and it's Vision 2030 seeks to look beyond focusing on economic growth. In the Global Soft Power Index 2021, Saudi Arabia was ranked at number 24 and number 2 in the Gulf region after the UAE (the country which in the past had a reputation for being socially conservative, has hosted women's sports events and also hosted the G20 virtually last year)
Will the promotion of cricket in GCC add to its Soft Power?
One other important step in the direction of promoting Soft Power in the GCC, is the attempt to popularize cricket in the Gulf. While the Sharjah cricket ground (UAE) hosted many ODI (One Day International )tournaments, and was witness to a number of thrillers between India and Pakistan, match fixing allegations led to a ban on India playing cricket at non-regular venues for a duration of 3 years (for a period of 7 years from 2003, Sharjah did not get to host any ODI). The Pakistan cricket team has been playing its international home series at Sharjah, Abu Dhabu and Dubai for over a decade (since 2009) and the sixth season of the Pakistan Super League is also being played in UAE. Sharjah has also hosted 9 test matches (the first of which was played in 2002).
Sharjah hosted part of the Indian Premier League (IPL) tournament in 2014, and last year too the tournament was shifted to UAE due to covid19 (apart from Sharjah, matches were played at Dubai and Abu Dhabi). This year again, the UAE and possibly Oman are likely to host the remaining matches of the IPL which had to be cancelled due to the second wave of Covid19. The ICC Men's T20 World Cup to be held later this year (October-November 2021), which was actually to be hosted by India, could also be hosted not just in the UAE, but Oman as well (there are two grounds, one of them has floodlights). International Cricket Council (ICC) is looking for an additional venue to UAE, because a lot of cricket is being played there, and this may impact the pitches. The ICC while commenting on the possibility of the T20 World cup being hosted in the Middle East said:
, "The ICC Board has requested management [to] focus its planning efforts for the ICC Men's T20 World Cup 2021 on the event being staged in the UAE with the possibility of including another venue in the Middle East'
GCC countries are keen not just to host cricketing tournaments, but also to increase interest in the game. While Oman has a team managed by an Indian businessman, Saudi Arabia has set up the SACF (Saudi Arabian Cricket Federation) in 2020 and it has started the National Cricket Championship which will have more than 7,000 players and 36 teams at the school level. Peshawar Zalmi, a Pakistani franchise T20 cricket team, representing the city of Peshawar the capital of Khyber Pakhtunkhwa, which plays in the Pakistan's domestic T20 cricket league – the Peshawar cricket league — extended an invitation to the SACF, to play a friendly match against it. It's owner Javed Afridi had extended the invitation to the Saudi Arabian team in April 2021. Only recently, Chairman of SACF Prince Saud bin Mishal met with India's Ambassador to Saudi Arabia, Dr Ausaf Saeed, to discuss ways for promoting the game in Saudi Arabia. He also visited the ICC headquarters at Dubai and apart from meeting officials of ICC also took a tour of Sharjah cricket ground.
GCC countries have a number of advantages over other potential neutral venues. First, the required infrastructure is already in place in some countries, and there is no paucity of financial resources which is very important. Second, there is a growing interest in the game in the region, and one of the important factors for this is the sizeable South Asian expat population. Third, a number of former cricketers from South Asia are not only coaching cricket teams, but also being roped in to create more enthusiasm with regard to the game. Fourth, UAE along with other GCC countries, could also emerge as an important venue for the resumption of India-Pakistan cricketing ties.
Conclusion
In conclusion, if GCC countries other than UAE — like Saudi Arabia and Oman — can emerge as important cricketing venues, their 'Soft Power' appeal is likely to further get strengthened especially vis-à-vis South Asia. South Asian expats, who have contributed immensely to the economic growth of the region, and former South Asian cricketers will have an important role to play in popularizing the game in the Gulf. Cricket which is already an important component of the GCC — South Asia relationship, could help in further strengthening people to people linkages.
Analyzing the role of OIC
Composed of fifty-seven countries and spread over four continents, the Organization of Islamic Conference (OIC) is the second-largest intergovernmental body following the United Nations (UN). And it is no secret that the council was established in the wake of an attack on the Al-Aqsa Mosque in Jerusalem. Safeguarding and defending the national sovereignty, independence, and territorial integrity of its member states is the significant provision of the OIC's charter. OIC charter also undertakes to strengthen the bond of unity and solidarity among member states. Uplifting Islamic values, practicing cooperation in every sphere among its members, contributing to international peace, protecting the Islamic sites, and assisting suppressed Muslim community are other significant features of its charter.
Recently, the world witnessed the 11-days long conflict between Hamas and Israel. In a recent episode of the clash between two parties, Israel carried out airstrikes on Gaza, claiming many innocent Palestinian lives. The overall death toll in the territory rose to 200, including 59 children and 35 women, with 1305 injured, says Hamas-run health ministry. This event was met with resentment from people across the world, and they condemned Israeli violence. After 11 days of violence, the Israeli government and Hamas agreed to a ceasefire. The event of Israeli violence on Palestinians has called the role of OIC into question. The council, formed in the aftermath of the onslaught on Al-Aqsa mosque, seemed to adopt a lip service approach to the conflict. However, the call for stringent measures against Israeli aggression by the bloc was not part of its action.
Likewise, the Kashmir issue, which has witnessed atrocities of Indians on innocent Kashmiris, looks up to the OIC for its resolution. Last year, during the 47th session of the Council of Foreign Ministers (CFM) in Niamey, Niger, the CFM reaffirmed its strong support for the Kashmir cause. The OIC categorically rejected illegal and unilateral actions taken by India on August 5 to change the internationally recognized disputed status of the Indian Illegally Occupied Jam­mu and Kashmir and demanded India rescind its illegal steps. However, the global community seems to pay deaf ears to the OIC's resolution. The Kashmir issue and the Palestine issue are the core issues of the world that are witnessing the worst humanitarian crisis. And the charter of the bloc that aims to guard the Muslim ummah's interest rings hollow. About a year ago, the event that made rounds on electronic and social media was the occurring of the KL summit, which reflected another inaction of the OIC. The move of influential Muslim countries (Iran, Turkey, and Indonesia), to sail on the idea to establish another forum to counter the OIC, manifested the rift in the bloc.
Many OIC countries are underdeveloped and poorly governed and are home to instability, violence, and terrorism. The consequences of the violence and terrorism in the OIC countries have been devastating. According to Forbes, 7 out of 10 countries, which suffer most from terrorism are OIC members. The Syrian conflict is another matter of concern in the Mideast, looking up to OIC for a way out. An immense number of people have lost their lives in the Civil war in Syria.
Several factors contribute to the inefficiency of the bloc. The first and foremost reason is the Saudi-Iran stalemate. Influential regional powers (Iran and the Kingdom of Saudi Arabia) in the Mideast share strained links following the Islamic Revolution in Iran. Both sides dissent each other on many fronts. Saudi Arabia accuses Tehran of interfering in its internal affairs, using terrorism as a tool to intimidate neighbors, fuelling sectarianism, and equipping proxies to de-stabilize and overthrow the legitimate government. Locked in a proxy war in the Mideast, the KSA and Iran vie for regional dominance. Moreover, Iran's nuclear program is met with strong resentment in the KSA since it shifts the Balance of Power towards Iran. Such developments play a vibrant role in their stalemate, and the bloc's effectiveness is hostage to the Saudi-Iran standoff.
Political and social exclusion in many OIC states is the norm of the day, contributing to upheaval and conflict. In OIC countries, the level of political participation and political and social integration is weak. This fact has rendered OIC countries vulnerable to unrest. Arab Spring in 2011 stands as the best example. Furthermore, conflicts, since the mid-1990s, have occurred in weak states that have encountered unrest frequently.
Saudi Arabia has tightened its grip on the OIC. The reason being, the OIC secretariat and its subsidiary bodies are in the KSA. More importantly, the KSA's prolific funding to the bloc enhances its influence on the bloc. One example includes, in the past, the KSA barred an Iranian delegation from the OIC meeting in Jeddah. Saudi authorities have not issued visas for the Iranian participants, ministry spokesman, says Abbas Mousavi. "The government of Saudi Arabia has prevented the participation of the Iranian delegation in the meeting to examine the deal of the century plan at the headquarters of the Organization of Islamic Cooperation," Mousavi said, the Fars news agency reported. Given the Iranian growing influence and its access to nuclear capabilities, the KSA resorted to using financial leverage to reap support from Arab countries against Iran. For instance, in past, Somalia and several other Arab states such as Sudan and Bahrain received a commitment of financial aid from Saudi Arabia on the same day they cut ties with Iran. Furthermore, the summits of OIC, GCC, and Arab League are perceived as an effort by Saudi Arabia to amass support against Tehran.
Division in the Muslim world and their clash of interests is yet another rationale behind its inefficacy. These days, many Muslim countries are bent on pursuing their interests rather than paying commitment to their principles, that is, working collectively for the upkeep of the Muslim community. Last year, the governments of Israel and the United Arab Emirates (UAE) announced that they had agreed to the full normalization of relations. Following this, the Kingdom of Bahrain became another Muslim country to normalize its links with Israel. Such moves by the Islamic countries weaken the OIC agenda against Israel.
OIC's efficacy would be a distant dream unless the Saudi-Iran deadlock finds its way. For this purpose, Pakistan can play a vital role in mediating between these two powers. Pakistan has always been an active player in the OIC and played its role in raising its voice against Islamophobia, Palestine Issue, and the Kashmir issue. Shunning their interests and finding the common goals of the Muslim ummah, should be the utmost priority for the members of the bloc. Every OIC member ought to play its part in the upkeep of the bloc. Furthermore, a split in the bloc should come to an end since it leads to the polarization of member states towards regional powers. Many OIC countries are rich in hydrocarbons (a priceless wealth, which is the driver for the growth of a country); if all OIC members join hands and enhance their partnership in this sphere they can fight against energy security. And OIC is the crux for magnifying cooperation among its member states to meet their energy needs.
In this era of globalization, multilateralism plays a pivotal part. No one can deny the significance of intergovernmental organizations since they serve countries in numerous ways. In the same vein, OIC can serve Muslim ummah in multiple ways; if it follows a course of adequate functioning.