Decisive Action and Change Needed to Reform and Rebuild a Better Lebanon
A new damage and needs assessment following the August 4 explosion that rocked the city of Beirut calls for building back a better Lebanon based on the principles of transparency, inclusion and accountability to meet the demands and aspirations of the Lebanese people.
To help guide the urgently needed global response, the World Bank Group (WBG), in cooperation with the United Nations (UN) and the European Union (EU) conducted a Rapid Damage and Needs Assessment (RDNA), in close partnership with Lebanese ministries, civil society organizations and other key stakeholders.
According to the RDNA's preliminary estimates, the explosion caused between US$3.8 and US$4.6 billion in damage to physical stock, while losses including changes in economic flows as a result of the decline in the output of the economic sectors are estimated to be in the range of US$2.9 and US$3.5 billion. The most severely affected sectors are housing, transport and tangible and intangible cultural assets (including religious and archeological sites, national monuments, theaters, archives, libraries, monuments).
Public sector reconstruction and recovery needs for this year and the next are estimated in the range of US$1.8 and US$2.2 billion, with between US$605 and US$760 million needed in the immediate term until December 2020, and between US$1.18 and US$1.46 billion in the short term for the year 2021. The transport sector's needs are the highest, followed by culture and housing.
Although its estimates are preliminary due to the rapid nature of the assessment that was carried out together in cooperation with partners under challenging circumstances, the RDNA lays the groundwork for an agenda for reform, recovery, and reconstruction that inspires hope for a better future for all Lebanese, and where the Lebanese people should have a leading role.
The three main economic effects of the explosion are: losses in economic activity caused by the destruction of physical capital; trade disruptions; and losses in fiscal revenues for the Government. Even prior to the explosion, Lebanon was facing compounded crises with pre-explosion projections of 2020 real GDP growth well into the negative double digits, driven by the spillovers from the Syria conflict, whereby
Lebanon continues to host the largest refugee per capita population in the world; a financial and economic crisis that includes an impaired financial sector, a currency crisis, very high inflation rates, a defaulting public sector; and the effects of the COVID-19 pandemic. The disaster will not only exacerbate the contraction in economic activity, but also worsen poverty rates, which were already at 45 percent of the population just prior to the explosion.
Critical recovery needs in the next 3 months alone include an estimated US$35 to US$40 million for an immediate large-scale cash transfer to meet the basic needs of 90,000 affected individuals, and to create short-term jobs for 15,000 individuals. They also include provision of shelter for the most vulnerable displaced, low income, and middle-income households; repair of minimally and partially damaged housing for the lower income households. Immediate housing needs are estimated at between US$ 30 and US$35 million, while short-term needs for the year 2021 at between US$190 and US$230 million. In addition, US$225 to US$275 million in financial support is needed immediately to restore services of 5,200 micro firms and 4,800 small businesses that employ thousands of Lebanese. These small business recovery grants and soft loans will cover reconstruction, equipment and working capital needs to reopen activities and retain workforce.
Reconstruction efforts will require not only the rehabilitation and reconstruction of damaged buildings and infrastructure, but also the rebuilding of institutions and governance structures. In the port sector for instance, the report recommends that, beyond the emergency works needed to ensure Lebanon's vital imports, the port is rebuilt in a holistic and modern way, better sited and sized, and governed by the most efficient and transparent practices.
The RDNA recommends a "Building Back Better" approach through a framework of Reform, Recovery and Reconstruction combining interventions that prioritizes the needs of the people, particularly the poor and most vulnerable, with structural reforms relating to macroeconomic stabilization, governance, private sector operating environment, and ensuring human security. These reforms should prevent corruption and elite capture.
Given Lebanon's state of insolvency and lack of sufficient foreign exchange reserves, international aid and private investment will be essential for comprehensive recovery and reconstruction. Lebanon's implementation of a credible reform agenda will be key to accessing international development assistance and to unlock external and private sector sources of financing.
The World Bank, the United Nations and the European Union are fully committed to working together with Lebanon and its people to build back a better Lebanon that puts its people's needs first.
New project to help 30 developing countries tackle marine litter scourge
A UN-backed initiative aims to turn the tide on marine litter, in line with the global development goal on conserving and sustainably using the oceans, seas and marine resources.
The GloLitter Partnerships Project will support 30 developing countries in preventing and reducing marine litter from the maritime transport and fisheries sectors, which includes plastic litter such as lost or discarded fishing gear.
The project was launched on Thursday by the Food and Agriculture Organization (FAO) and the International Maritime Organization (IMO), with initial funding from Norway.
Protecting oceans and livelihoods
"Plastic litter has a devastating impact on marine life and human health", said Manuel Barange, FAO's Director of Fisheries and Aquaculture. "This initiative is an important step in tackling the issue and will help protect the ocean ecosystem as well as the livelihoods of those who depend on it."
Protecting the marine environment is the objective of Sustainable Development Goal 14, part of the 2030 Agenda to create a more just and equitable future for all people and the planet.
The GloLitter project will help countries apply best practices for the prevention and reduction of marine plastic litter, in an effort to safeguard the world's coastal and marine resources.
Actions will include encouraging fishing gear to be marked so that it can be traced if lost or discarded at sea. Another focus will be on the availability and adequacy of port reception facilities and their connection to national waste management systems.
"Marine litter is a scourge on the oceans and on the planet", said Jose Matheickal, Head of the IMO's Department for Partnerships and Projects. "I am delighted that we have more than 30 countries committed to this initiative and working with IMO and FAO to address this issue."
Five regions represented
The nations taking part in the GloLitter project are in Asia, Africa, the Caribbean, Latin America and the Pacific.
They will also receive technical assistance and training, as well as guidance documents and other tools to help enforce existing regulations.
The project will promote compliance with relevant international instruments, including the Voluntary Guidelines for the Marking of Fishing Gear, and the International Convention for the Prevention of Pollution from Ships (MARPOL), which contains regulations against discharging plastics into the sea.
Climate Finance: Climate Actions at Center of Development and Recovery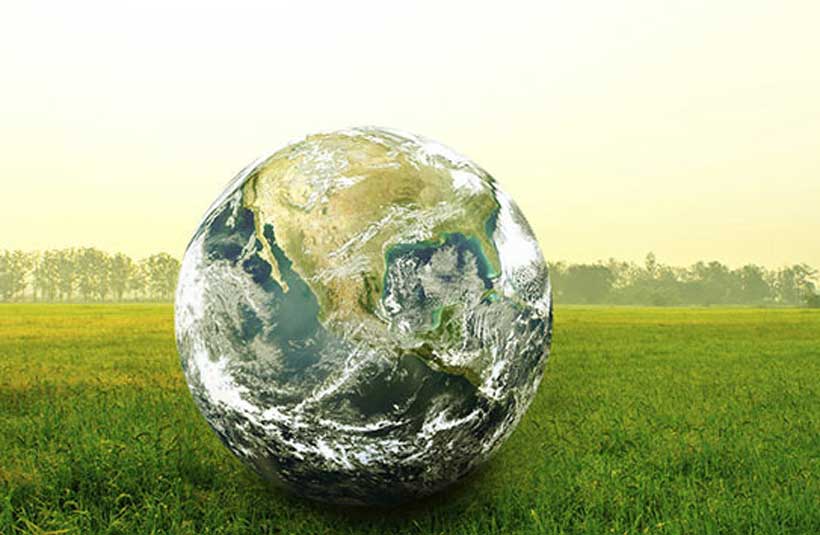 The Asian Development Bank (ADB) called access to climate finance a key priority for Asia and the Pacific as governments design and implement a green and resilient recovery from the coronavirus disease (COVID-19) pandemic.
Speaking at the United Kingdom Climate and Development Ministerial—one of the premier events leading up to the United Nations Climate Change Conference (COP 26) in November—ADB President Masatsugu Asakawa said expanding access to finance is critical if developing economies in Asia and the Pacific are to meet their Paris Agreement goals to reduce greenhouse gas emissions and help adapt to the adverse impacts of climate change.
"We can no longer take a business-as-usual approach to climate change. We need to put ambitious climate actions at the center of development," Mr. Asakawa said. "ADB is committed to supporting its developing member countries through finance, knowledge, and collaboration with other development partners, as they scale up climate actions and push for an ambitious outcome at COP 26 and beyond."
ADB is using a three-pronged strategy to expand access to finance for its developing members as they step up their response to the impacts of climate change.
First, ADB has an ambitious corporate target to ensure 75% of the total number of its committed operations support climate change mitigation and adaptation by the end of the decade, with climate finance from ADB's own resources to reach $80 billion cumulatively between 2019 and 2030. ADB has also adopted explicit climate targets under its Asian Development Fund (ADF), which provides grant financing to its poorest members. ADF 13, which covers the period of 2021–2024, will support climate mitigation and adaption in 35% of its operations by volume and 65% of its total number of projects by 2024.
Second, ADB is enhancing support for adaptation and resilience that goes beyond climate proofing physical infrastructure to promote strong integration of ecological, social, institutional, and financial aspects of resilience into ADB's investments.
Third, ADB is increasing its focus on supporting the poorest and most vulnerable communities in its developing member countries by working with the United Kingdom, the Nordic Development Fund, and the Green Climate Fund on a community resilience program to scale up the quantity and quality of climate adaptation finance in support of local climate adaptation actions.
Migrants left stranded and without assistance by COVID-19 lockdowns
Travel restrictions during the COVID pandemic have been particularly hard on refugees and migrants who move out of necessity, stranding millions from home, the UN migration agency, IOM, said on Thursday.
According to the International Organization for Migration (IOM), the first year of the pandemic saw more than 111,000 travel restrictions and border closures around the world at their peak in December.
These measures "have thwarted many people's ability to pursue migration as a tool to escape conflict, economic collapse, environmental disaster and other crises", IOM maintained.
In mid-July, nearly three million people were stranded, sometimes without access to consular assistance, nor the means to meet their basic needs.
In Panama, the UN agency said that thousands were cut off in the jungle while attempting to travel north to the United States; in Lebanon, migrant workers were affected significantly by the August 2020 explosion in Beirut and the subsequent surge of COVID-19 cases.
Business as usual
Border closures also prevented displaced people from seeking refuge, IOM maintained, but not business travellers, who "have continued to move fairly freely", including through agreed 'green lanes', such as the one between Singapore and Malaysia.
By contrast, those who moved out of necessity – such as migrant workers and refugees – have had to absorb expensive quarantine and self-isolation costs, IOM said, noting that in the first half of 2020, asylum applications fell by one-third, compared to the same period a year earlier.
Unequal restrictions
As the COVID crisis continues, this distinction between those who can move and those who cannot, will likely become even more pronounced, IOM said, "between those with the resources and opportunities to move freely, and those whose movement is severely restricted by COVID-19-related or pre-existing travel and visa restrictions and limited resources".
This inequality is even more likely if travel is allowed for anyone who has been vaccinated or tested negative for COVID-19, or for those with access to digital health records – an impossibility for many migrants.
Health risks
Frontier lockdowns also reduced options for those living in overcrowded camps with high coronavirus infection rates in Bangladesh and Greece, IOM's report indicated.
In South America, meanwhile, many displaced Venezuelans in Colombia, Peru, Chile, Ecuador and Brazil, lost their livelihoods and some have sought to return home – including by enlisting the services of smugglers.