Strategic stability in South Asia has stayed delicate due to plethora of variables. Three fundamental threats to strategic stability in South Asia have been discerned as arms race, crisis instability and escalation risk between two nuclear rivals, India and Pakistan.[i] Security pandits have articulated that the increasing security dilemmas among India and Pakistan show a sterling test to South Asia's strategic stability and to the deterrence symmetry. Induction of advanced conventional and non-conventional weapons with modern capabilities for instance, precision guided missiles with high level of readiness, sophisticated hypersonic and supersonic missiles, and ballistic missile defense system which can wreak havoc on rival's countervalue and counterforce targets, is an eternal destabilizing threat for the region. India is struggling to acquire adequate Ballistic Missile Defense (BMD) system since 1990s. The Nuclear Agreement in 2005 between India and the US, was eager achievement for New Delhi to obtain its augmented desires of nuclear arrangement. The United States permitted New Delhi to use nuclear related material for the sake of peaceful purposes, India did defy not only to use material for nuclear triad (missiles, aircrafts, submarines) but also gradually operationalized the defense missile system to ameliorate its strategic position in the region. The India's Ministry of Defense stated that New Delhi has excessively achieved its supreme milestone in building strategic capabilities to intensify security against incoming missiles of rival state.[ii]
However, Pakistan has worked on the development of dual-use of missiles, soothing offensive and defensive moods, which inadvertantly exposed Indian vulnerabilities to pre-emption and retaliation of Islamabad. Therefore, suitable convergence of nuclearization conjoined with ballistic and cruise missiles have favored Pakistan's deterrence potential and credibility, which has compelled its rival state India to ensure the consideration of balance of terror in the region and distend its strategy in the purview of environment.[iii]
Meanwhile, New Delhi's continuous arms struggles, in particular, advancements of its defense capabilities are deliberately making uneasiness for Pakistan. Therefore, the South Asian nuclear states are moving towards an unending arms race, which will categorically undermine the deterrence and stability of the region.
India's Ballistic Missile Defense System
Since 2006, India has conducted ten tests of ballistic missile defense (BMD), it was successful in seven tests. In 2017, it conducted the test of high altitude interceptor missile with ambition to enhance 'kill' capacity in protect with endo and exo atmosphere against enemy's incoming ballistic missile.[iv] New Delhi officials have stated that this intercepting system would safeguard major cities i.e. Delhi and Mumbai. On contrary, Islamabad officials have declared that development and acquisition of BMD system may give false sense of security to India and this would put the region into abyss of arms race and instability in the region is inevitable.
India's development of defense shield forces is an effort to acquire more avid BMD system but unfortunately this offensive posture and inductance of sophisticated weapons are threatening strategic stability of South Asia. This adapted posture of India is in contention with Pakistan's credibility of deterrence scale. Besides this, New Delhi has acquired two-tiered missile defense shield to protect its metropolitan cities. First tier is Prithvi Air Defense (PAD), this can intercept the enemy's missile at high altitude of 80 km with the range of up to 2000 km. Second tier is Advanced Air Defense (AAD), this can hit enemy's missile at lower altitude of 30 km. [v]In October 2016, India and Russia had signed an inter-governmental agreement over the supply of S-400 missile system, during the BRICS Summit. After two years, a formal agreement of $5.47 billion deal signed on October 5, 2018. The Asian News International reported on September 9, 2019 that Russia would deliver five S-400 Triumph missile systems to India within 18 to 19 months. The like, Indian news agency reported that delivery of S-400 might not be possible before the end 2021 due to the COVID-19 engagement.[vi]
New Delhi is trying to acquire multi-layered BMD system and enormous shield against China and Pakistan's incoming missiles to shield its cities,[vii] and hinder foreign forces against pre-empted. India gives alienated arguments to justify its BMD program. One, it would curtail and impact the speedy Chinese military influence, and the other is, in distint sequence of events i.e. peace time, war time, post-incursion, defense program would formidably impact Pakistan's counter and retaliatory measures. Instead other contentious factors are, for instance, power projection, prestige, geo-strategic, and geo-political ambitions to enlarge its approach in the region. Implausibly, India is going to be one of the five nations with operationalized BMD program.
The Defense Research and Development Organization (DRDO)'s insufficiency in engineering BMD high technology, New Delhi is working together with states like Russia, the US, France and Israel to get support in technology sector related effective missile defense system, according to Indian Politician Ashok Sharma.[viii] Moreover, increasing strategic cooperation and excessive partnership between India and the US gave deceitful opportunity to India to get membership of Missile Technology Control Regime (MTCR)[ix] and Wessenaar Arrangement (WA).[x] Besides this, kind contract to acquire dual use material like space technology, missile related high-tech, and augmented BMD system. According to Stockholm International Peace Research Institute (SIPRI) report of 2017, Indian imports of defense sector was ascent by 43% from 2007-2016.[xi] The Indian Prime Minister Narendra Modi on May 20, 2017, declared that the government of India would spend $250 billion in the next ten years on its military modernization.[xii]
What India Believes?
According to Indian security scholars, BMD program is an appropriate option to protect itself from Pakistan's retaliatory action and has an efficacy to protect from Pakistan's ambiguous nuclear posture or the last resort option to use nuclear weapons against India. In other words, belligerent development of BMD program is the ability to attack Islamabad's counterforce targets with cognition that there would be no risk from Pakistan to retaliate against India—in war time there would be no option of retaliation with Pakistan because Indian BMD will completely obliterate incoming ballistic missiles of the opponent.
Why else Might India's BMD Program exist? What other purposes might it Serve?
Indian mannerism regarding its contentious perception is that its BMD program could destine to protect countervalue and counterforce targets from any hostile nuclear terrorist attack, there are greater chances of attack from either Pakistan or China.[xiii] Likewise, a research associate at University of Oxford and expert in South Asian nuclear studies, Rajesh Basrur asserted that India's development and acquisition of defense missile system could reduce aforementioned vulnerabilities with certainity, if not completely banish it.[xiv] On the contrary, Pakistan takes on Indian silly argument with the assertion that its nuclear warheads are in safe hands, its national command and control program is meticulous, powerful and satisfied in standard with international community obligations. It is less confident to ruminate over Pakistan's nuclear program and its use against New Delhi because warheads are confidential and unsought discovery for terrorists.
Indian strategic pandits argue that development of defense shield forces could help India to lower its offensive warheads and capabilities, the process will lead to encourage arms control mechanism among two nuclear states. As President Reagon estimated that development of American BMD program "could pave the way for arms control measures to eliminate the weapons themselves."[xv]
The proponents of New Delhi's installing of BMD system emphasize that its deployment would motivate the strategic stability in South Asia and would lead to unequivocal non-proliferation of ballistic and cruise missiles from South Asia.[xvi] Theoretically, Indian BMD deployment would slow the production of missiles in the region.
Insofar, Pakistan gives paramount argument that Indian BMD system would boost India's trust in its ability to strike first with the cognition that it would protect itself during war situation.
India's BMD and Strategic Implications
Hypothetically, Indian BMD program has a defensive inclination, however it is a basic proportion of offensive intending to direct pre-emptive or preventive nuclear strikes without risk of Pakistan's retaliatory nuclear strikes. It is an endeavor to mark the balance of terror, which is causing deterrence stability among New Delhi and Islamabad. Without a doubt, deterrence stability between the opponent neighbors is essential for enduring the strategic stability in South Asia.
India's BMD program is to guard against missile strikes from Pakistan, the BMD programs likewise fortify the Indian air defense system. After fruitful development and organization of PAD and AAD, India managed dealt with Russia over S-400 missile system.[xvii] Henceforth, the BMD installing subverts the balance of strategic nuclear deterrence between nuclear-armed India and Pakistan. The ramification is that BMD program may give the Indians a false sense of security;[xviii] encouraging the Indian hawks to overlook the Pakistani ballistic and cruise missile defiances and effectively oppose confidence-building measures or endeavors to persevere through strategic stability in South Asia. India's BMD program could have the following destabilizing results:
The defensive weapons, especially BMD, could sabotage the feasibility and efficacy of ballistic missiles. The trade off of the offensive strikes dents the validity of the retaliatory strikes, which deter the enemy from hostility. The likelihood of retaining a rival's retaliatory strike in a crisis situation, which subverts the deterrence ability of a state wanting to dissuade the enemy with its ballistic missile capacity. Nonetheless, the BMD destabilizes the deterrence stability.[xix] The deterrence instability sabotages the strategic stability between the strategic rivals.
Second, the defense missiles deployment is a risk to nuclear deterrent stability involving strategic instability. It is destabilizing in light of the fact that it escalates a nuclear weapons contest among India and Pakistan. Many security scholars persuaded that BMD changes the nuclear order and reshape strategic stability, and can urge Indian leadership to take part in offensive activities or first strike, on the reason that they are safe to Pakistani strategic forces retaliation. That is the reason; the Indian ruling elite threatened to direct surgical strikes to demolish Pakistan's nuclear weapons ability. On October 5, 2017, the Indian Air Force Chief Marshal, B. S. Dhanoa, had guaranteed that the Indian Air Force (IAF) could focus on Pakistan's nuclear sites and could extend the surgical operations.[xx] The gravest risk presently is that India and Pakistan will jump into a stand-off that is neither in light of a legitimate concern for New Delhi nor Islamabad.
Third, India's 2003 'nuclear draft depends on a counterforce strategy in India.'[xxi] The BMD arrangement expands the Indian hawkish leadership enticement for counterforce surgical conventional attacks on Pakistan's nuclear facilities to end the nuclear threat. Advocates of this course accept the Indian missile shield and threat of further heightening by India would dissuade Pakistan from reacting militarily to a limited first strike.[xxii]Perhaps, expanding confidence in the operational steadfast of the Indian BMD system can urge Indian hawks to execute enunciated strategy "jaw for a tooth" to bow-down Pakistani armed forces. Curiously, Islamabad will respond with its supposed tit for tat strategy, if there is a surgical strike on Pakistani soil.
Fourth and final, there are greater chances of pre-emption from both nuclear weapon states, if India deployed the BMD system. Chances of uncertainty will obviously be increased and commanders from both sides will perceive imminent threat from each other, in such case they will opt the option of launching nuclear missiles.[xxiii] That's the situation where Thomas Shelling has called it "the reciprocal fear of surprise attack."[xxiv] This puzzling situation rambles Pakistan to enhance the credibility and efficacy of its ballistic and cruise missiles to fix tit-for-tat against Indian BMD program before India attacks first. Curiously, Islamabad's advancements of modernization of offensive forces makes Indian defense shield ineffective. Hence, many securitists and analysts have debated vis-à-vis concluded that America has spent billions of dollars to ornate missile sites with modern technology weapons but it still has not shoot down North Korean missiles. On the whole, Indian so-called defense shield encouraging the risks of war anda larger portion of GDP spendings are proposed to spend on defense sector.
Pakistan`s Response to India's BMD System
The acquisition of Ballistic Missile Defense (BMD) by New Delhi in South Asian strategic architecture, clearly, intensifies Islamabad's security dilemma clueless. Pakistan should act as intentional charlatan and must counter Indian BMD with intelligence. For this reason, Pakistan refurbishes its military posture, particularly nuclear posture, if India crosses the defined threshold of Islamabad, it would not hesitate to wipe out Delhi's military threat.[xxv] Definitely, it is the time for Pakistan's current policy makers that they neither avoid the economic circumstances nor compromise deterrence credibility. Whereas, the arms race with Delhi is not in favor of Islamabad. Pakistan can only win this race with viable option of 'refusing' to run in the race, even so, it cannot disdain the factor of India's BMD program, but it can modernize its offensive weapons, do dual-use of these missiles, increase the size and speed of weapons, and increase its efficacy to penetrate Indian BMD program.[xxvi]
Although, Islamabad's 'Full Spectrum Deterrence' nuclear posture has evidently deterred the state from Delhi's coercive blackmailing of conventional and non-conventional threats.[xxvii]As Jeffrey Lewis has pointed out, "An enemy who can be deterred will be deterred by the prospect of a counterattack, even if it consists of only a few nuclear weapons. Beyond that minimum threshold, nuclear weapons provide little additional deterrent benefit."[xxviii]Thus, Pakistan burnishes its offensive missiles with relative engineering to increase its efficacy in penetrating to defy enemy's BMD system.
Hypothetically, there are three viables options to baffle and penetrate enemy's BMD program:
First, the Indian BMD shield can be overpowered by a storm of ballistic missiles using the multiple independently targetable re-entry vehicles (MIRVs) technology to convey multiple conventional and non-conventional warheads. With MIRV the weapons can be propelled to various targets, can likewise be directed to one target to penetrate a missile defense system of the enemy. MIRV capability empowers Pakistan's strategic forces to take on multiple targets with complacent of precision by a couple of missiles. It can also upset and destroys the radars of Delhi defense system. Military commanders have believed that MIRV is exceptionally viable against the enemy's ballistic missile defense system.[xxix] On January 24, 2017, Islamabad successfully tested the medium-range, ballistic missile Ababeel, which has the capability to deliver multiple decoys and warheads. The range of Ababeel is almost 2,200 km — it can easily reach to major cities of India — it can storm multiple targets and it would be exceptionally lethal for the India's defense shield. Michael Krepon and Travis Wheeler appropriately brought up that If New Delhi chooses to retain the expenses of ballistic missile defenses for high-value targets, alongside the radars to track and detect the enemy missiles, these costs will be futile.[xxx]Briefly, Ababeel is a ballistic missile to 'kill' India's BMD shield.
Second, while using fighting aircraft with high speed to strike deeply and launch nuclear attack on enemy country, in that case, enemy's defense system technologically will not resist the attack.[xxxi] Finally, attacking the enemy state and penetrating its BMD system with supersonic cruise missiles flying at low-altitude is possibly a vibrant option to defy enemy's BMD system.[xxxii]The like,in December, 2016, Islamabad conducted the successful test of medium-range missile called Babur-2.
Pakistan can additionally improve the adequacy of its missiles by advancing and commissioning decoys, chaff, jamming, thermal shielding, warheads with exceptionally low infrared induction and Multiple Reentry Vehicles (MIRVs) to storm multiple warheads over incoming targets. Subsequently, Pakistan's qualitative and quantitative improvement in its nuclearized cruise and ballistic forces have posed a daunting challenge to the Indian BMD program.
Notwithstanding, Pakistan would need to build up a BMD system to ensure its significant cities' protection, even so, it is not advisable option for Islamabad due to high cost. Altogether, India hopes to go for MIRV advancement and extending the ranges of Submarine Launched Ballistic Missiles (SLBM) and land-based missiles for counterforce targets against enemy. Pakistan have various choices of changing its ballistic missiles into MIRV high-tech when it felt necessary. The prime applicants with Pakistan are the Shaheen-II and Shaheen-III missiles, with the range of 2,000 km and 2,750 km, respectively, these offensive forces can approach any city of India within few minutes. Intensifying tactical and strategic weapons (i.e. Nasr, Ababeel)with upgraded version and validity would credibly enough to penetrate and destroy adversary's deployed BMD program, no worries, how the devastating BMD system might be.[xxxiii]
Conclusion
To sum up, today indigenous BMD program for Islamabad is neither advisable option nor executable because it will lead to unending arms race – a destabilizing factor for South Asian strategic stability. In this manner, Pakistan's missile program reveals that its ballistic and cruise missiles are becoming more flexible, mobile, survivable, reliable, and accurate. Pakistan is solely dependent upon offensive ballistic and cruise missiles rather than moving towards defense program, yet the proceeding of nuclear deterrence among Pakistan and India guarantees the strategic stability in the region.
Indian induction of defense programs like AAD, PAD and the S-400 missile system to its ballistic missile defense (BMD) system, would be an effort to acquire more avid system but unfortunately this would put the region into abyss of arms race and instability. Admittedly, it is known to the world that New Delhi is trying to acquire multi layered BMD program which is intensifying arms race inevitable in the region. The development and acquisition of defense system may give false sense of security to India. In the exchange of fighting with enemy, Pakistan has dedicated faith that it will take care of incoming missiles of India. Therefore, in a conflict it would be impossible for India to have such a system that can intercept short range missiles flying with low-altitude like Ghaznavi, Nasr, and Babur, insofar, it is a leverage for Pakistan to ensure efficacy over Indian BMD system. It has been the Indian attitude which compelled Islamabad to enter into vertical arms race, and develop cruise and ballistic missiles like Raad and Ababeel equipped with MIRV capability. To counter India's vulnerability to Pakistan's nuclear weapons, the main path is to quantitative and qualitative advancement in Pakistan's tactical and strategic weapons. It is critical to note that Pakistan isn't looking for parity with India yet just keeping up the balance of terror to keep up peace and stability in region. This is the Indian offensive posture and inductance of sophisticated weapons which is threatening strategic stability of South Asia.
References
---
[i] Asma Khalid, "India's Balistic Missile Defense System: Strategic Implications," Modern Diplomacy, Sep. 29, 2018 (https://moderndiplomacy.eu/2018/09/29/indias-ballistic-missile-defense-system-strategic-implications/), accessed date July 25, 2020.
[ii] Zafar Khan, "India's Ballistic Missile Defense: Implications for South Asian Deterrence Stability," The Washington Quarterly, 40:3 (October 2017): 188.
[iii]Dr Zafar Nawaz Jaspal, "Ballistic Missile Defense: Implications for India-Pakistan Strategic Environment," NDU Journal, 25 (2011): 3.
[iv]Zafar Khan, "India's Ballistic Missile Defense: Implications for South Asian Deterrence Stability," The Washington Quarterly, 40:3 (October 2017): 187.
[v] Franz-Stefan Gady, "Report: India's Homemade Anti-Ballistic Missile Shield Ready," The Diplomat, Jan. 08, 2020 (https://thediplomat.com/2020/01/report-indias-homemade-anti-ballistic), accessed date July 24, 2020.
[vi] Air Cdre Jamal Hussain, "India's Acquisition of S-400 Air Defence System: Implications For the PAF," Strafasia, Feb 13, 2020 (https://strafasia.com/indias-acquisition-of-s-400-air-defence-system-implications-for-the-paf/), accessed date July 23, 2020.
[vii] Zafar Khan, "India's Ballistic Missile Defense: Implications for South Asian Deterrence Stability," The Washington Quarterly, 40:3 (October 2017): 190.
[viii]AshokSharma, India's Missile Defense Programme: Threat Perceptions and Technological Evolution,Manekshaw Paper15 (New Delhi: Centre for Land Warfare Studies, 2009), 15.
[ix] "The Missile Technology Control Regime at a Glance," Arms Control Association, July 2017 (https://www.armscontrol.org/factsheets/mtcr), accessed date July 21, 2020.
[x] "What is the Wassenaar Arrangement?" Wassenaar Arrangement, https://www.wassenaar.org/, accessed date July 23, 2020.
[xi] "Trends in International Arms Transfers, 2016," SIPRI Fact Sheet, February, 2017 (https://www.sipri.org/sites/default/files/Trends-in-international-arms-transfers-2016.pdf), accessed date July 22, 2020.
[xii]"Rigid rule trip Modi's $250 billion plan to modernise India's defense," The Economic Tmes, July 13, 2018 (https://m.economictimes.com/news/defence/rigid-rules-trip-modis-250-billion-plan-to-modernise-indias-defence/articleshow/60370605.cms), accessed date July 22, 2020.
[xiii] Mehtab Ali Bhatti, "Indian BMD and the Prospects for South Asian Strategic Architecture," STRAFASIA, August 04, 2019 (https://strafasia.com/indian-bmd-and-the-prospects-for-south-asian-strategic-architecture/), accessed date July 25, 2020.
[xiv] Ibid.
[xv] Ibid.
[xvi]Manpreet Sethi, "Nuclear Arms Control and India: A Relationship Explored," Arms Control Association, September, 2010 (https://www.armscontrol.org/act/2010-09/nuclear-arms-control-india-relationship-explored), accessed date July 23, 2020.
[xvii] Nitin J Ticku, "S-400s A Game-Changer For India; Indigenous Missile Defense Systems Useless: Chinese Expert," The Eurasian Times, May 07, 2020 (https://eurasiantimes.com/s-400s-a-game-changer-for-india-indigenous-missile-defense-systems-useless-chinese-expert/), accessed date July 24, 2020.
[xviii] Hasan Ehtisham, "Indian BMD will offer false sense of security," The Express Tribune, Sept. 12, 2017 (https://tribune.com.pk/story/1503613/indian-bmd-will-offer-false-sense-security#:~:text=India%20is%20geographically%20vulnerable%20in,route%20but%20an%20offensive%20strategy.), accessed date July 24, 2020.
[xix]"Russia'ssale of S-400 missiles to India may destabilise region: FO," Dawn, Oct. 20, 2018 (https://www.dawn.com/news/1440164), accessed date July 23, 2020.
[xx]Vishnu Som, "We Were Ready to Strike Pak Army Brigades Day After Balakot: Ex- Air Chief BS Dhanoa," NDTV, Dec. 15, 2019 (https://www.ndtv.com/india-news/bs-dhanoa-ex-indian-air-force-iaf-chief-were-ready-to-strike-pakistan-army-brigades-day-after-balako-2148986), accessed date July 24, 2020.
[xxi] Zafar Khan, "India's Ballistic Missile Defense: Implications for South Asian Deterrence Stability,"* p.193.
[xxii] Asma Khalid, "India's Balistic Missile Defense System: Strategic Implications,"*accessed date July 25, 2020.
[xxiii]Manpreet Sethi, "Nuclear Arms Control and India: A Relationship Explored," Arms Control Association, September, 2010 (https://www.armscontrol.org/act/2010-09/nuclear-arms-control-india-relationship-explored), accessed date July 23, 2020.
[xxiv] Schelling, Thomas, "The Reciprocal Fear of Surprise Attack. Santa Monica,"CA: RAND Corporation, 1958 (https://www.rand.org/pubs/papers/P1342.html), accessed date July 24, 2020.
[xxv] "Pakistan has Cost-effective soultion to India's latest ballistic missile defence system: Report," The Economic Times, Nov. 07, 2018 (https://m.economictimes.com/news/defence/pakistan-has-cost-effective-solution-to-indias-latest-ballistic-missile-defence-system-report/articleshow/66535188.cms), accessed date July 22, 2020.
[xxvi] Mansoor Ahmed, "Pakistan's Tactical Nuclear Weapons and Their Impact on Stability," Carnegie Endowment For International Peace, June 30, 2016 (https://carnegieendowment.org/2016/06/30/pakistan-s-tactical-nuclear-weapons-and-their-impact-on-stability-pub-63911), accessed date July 24, 2020.
[xxvii] Sannia Abdullah, "Pakistan's Full-Spectrum Deterrence: Trends and Trajectories," South Asian Voices, Dec. 14, 2018 (https://southasianvoices.org/pakistan-full-spectrum-deterrence-trends-trajectories/), accessed date July 23, 2020.
[xxviii] Jeffrey Lewis, "Minimum Deterrence," Arms Control Wonk, June 30, 2008 (https://www.armscontrolwonk.com/archive/201936/minimum-deterrence/), accessed date July 22, 2020.
[xxix]"Pakistan has Cost-effective soultion to India's latest ballistic missile defence system: Report," The Economic Times, Nov. 07, 2018 (https://m.economictimes.com/news/defence/pakistan-has-cost-effective-solution-to-indias-latest-ballistic-missile-defence-system-report/articleshow/66535188.cms), accessed date July 22, 2020.
[xxx] Michael Krepon, "The Second Coming of MIRVs," STIMSON, Jan. 26 2017 (https://www.stimson.org/2017/second-coming-mirvs-0/), accessed date July 25, 2020.
[xxxi] Dr. Zafar Nawaz Jaspal, "Countering Indian Ballistic Missile Defense & strategic stability in South Asia," 2018 (https://ndu.edu.pk/issra/issra_pub/articles/margalla-paper/Margalla-Papers-2018/02-Countering-Indian-BMD.pdf), accessed date July 24, 2020.
[xxxii] Ibid.
[xxxiii] Saba Hanif, "Indian BMD program: Strategic Response of Pakistan," Modern Diplomacy, April 19, 2020 (https://moderndiplomacy.eu/2020/04/19/indian-bmd-program-strategic-response-of-pakistan/), accessed date July 25, 2020.
U.S. nationalism and the arms market sales deals in the Gulf states
The idea of ​​"the feeling of nationalism and heading east to China and Russia among the Egyptian people has risen among the Egyptian people after the June 30th revolution in the face of American policies and interference in our internal affairs", at a time when the majority of Egyptians believe that the increase in these American pressures on Egypt may be an opportunity to prove our existence with our allies in the East, such as China and Russia. Through my analysis of the impact of the Conference of Democracies in the United States of America, and the failure of Egypt and the countries of the region to invite it to the relationship of the United States of America and Israel with Egypt and the Gulf in favor of the increasing Chinese and Russian influence, we will find the following:
With the increasing interest of China in transit through the Suez Canal, China has invested billions of dollars in Egypt. Chinese companies are helping (building Egypt's new administrative capital) in the desert outside Cairo, and developing a port on the Red Sea and an industrial zone in Ain Sukhna. Consequently, China will benefit from the state of anger at the American policies in Egypt and the region to increase cooperation by pumping more Chinese investments in Egypt and the countries of the region, which will threaten the American interests themselves, through (dividing the entire region in the face of Israel as an oasis of American democracy in return for a Chinese-Russian polarization of all Middle Eastern countries).
Here, we find the importance of turning to the forces of the East for the Egyptian President (Abdel-Fattah El-Sisi), which is (China and Russia), and an analysis of his at least six visits to Beijing since he took office in 2014, compared to (only two visits to Washington). Here, it must be borne in mind that (some leaders in the Middle East and the Persian Gulf itself may view China as well suited to dominate their region), which, along with Israel, is made up of states (which share China's views on state sovereignty, non-interference, and human rights).
It may have become "the opportunity to restore the Egyptian military balance with Israel by arming the Egyptian army with new Russian or Chinese weapons, instead of the American one that is keen to preserve Israel's qualitative and strategic superiority," and others consider it to be "linked, in the first place, to obtaining Chinese economic and international external support for the Egyptian side to restore its role away from the politics of dictates and political conditionality".
In order to know the real goals of holding the conference of democracies in the United States of America at this time and the secret of the American insistence on antagonizing Cairo, the Arab Gulf and the countries of the Middle East, by not inviting all of them to the table of democratic countries around the world, and perhaps the result of this will be (working to restore cooperation with the bear the Russian and the Chinese dragon), and what China can mainly offer to Egypt, in light of the difficult economic conditions in the world after "Covid-19", and what is reported that it is nothing but an (American attempt to impose a stressful pressures on everyone), and the fact that it revealed the existence of a problem in the American diplomatic presence on the international arena and in the region after breaking its prestige in favor of China and its development projects in the region.
President "El-Sisi's view" in this context is that: "the biggest political mistake during previous eras was "putting all eggs in one basket", i.e. courting only the United States of America, the White House and the Western world. President "El-Sisi" believes that "Cairo has to deal with every global power, so that it does not become dependent on one geopolitical axis or the other".
The first implementation of President "El-Sisi's strategy" was (trying to cooperate with China, Russia and other emerging powers at all cultural, social, political and military levels), as well as prospects for economic and investment cooperation, which is the most important element for the Egyptian side at the present time.
Therefore, the most important thing that caught my attention recently was the "Chinese rapprochement with and communication with all Egyptian and Arab parties". And here (China's willingness came to work with all Egyptian and Arab political parties to confront the new opposition groups, all forms of imposing political forces, and opposing interference in the internal affairs of other countries in the name of human rights). It is certainly what Egypt and all the other powers in the region welcomes.
On the other hand, (China and its Russian ally are trying to benefit from the state of mobilization, popular and official anger in Egypt and the countries of the Middle East and their sensitivity towards excluding them to attend the conference of American Democracies), throughmore rapprochement and policy coordination with all countries in the region. Egypt is one of the first candidates for further rapprochement with the Chinese and Russian sides, given Egypt's position in the Arab world and Africa, in order to facilitate bilateral and collective cooperation on the (Arab, Islamic and African) fronts, in a way that supports the projects of the Chinese "Belt and Road Initiative".
Because of the continuing current state of American confusion, as well as (the American insistence on antagonizing Egypt, the Arab Gulf and other states of the region in their confrontation with them because of their failure to invite the conference of American democracies), from here, this has come to a negative result against the American administration, which should worry the United States of America, especially since (China can use its access to all Egyptian ports and the ports of the Middle East countries, and start a policy of alliances and mobilization similar to the same current American game), which will improve China's position in the Middle East, and with it Russia, of course. Perhaps it will be easier for China and Russia to harm Washington's interests due to the current state of popular and political anger against it.
The Chinese and Russian sides will try to (take advantage of the American vacuum in the region, especially the opportunity to antagonize Washington to the region, to gather more intelligence information about American interests, similar to Washington's concerns about the Haifa port in Israel), which will threaten the entire American influence and presence in all areas. The countries of the region, given the persistence of the error and approach of the American policies in confronting all the countries of the region.
It should also (assess other potential security concerns due to the United States of America of not inviting Egypt and the countries of the Middle East to the conference of democracies), and thus antagonizing them against it and jeopardizing American interests, including: The competition of Chinese and Russian military sales to Egypt and countries in the region with American sales to it, and perhaps it will be exploited by China and Russia to get the opportunity to present their advanced technologies in the face of the USA to activate what is, known as: (counter-intelligence in the face of Washington).
The most dangerous in the long run remains (the establishment of Chinese and Russian military bases, specifically in the eastern Mediterranean or Suez by war machines or Chinese and Russian forces, and thus control of the movement of goods, people and global trade in the face of Washington). Perhaps the hostility of the United States of America to Egypt and the countries of the region is a golden opportunity for China and Russia to complete their long-term plans in facilitating obstruction of American interests and engaging with the countries of the region in various partnerships that threaten the American interests in the Middle East.
From here, we arrive at an important analysis that the United States of America, through its insistence on dividing the region and the world, has contributed by hosting a conference for democracy and excluding the countries of the region, through (the ignition of competition and global polarization between the growing great powers, led by China and Russia), in the face of alliances, polarization, and the politics of American mobilization in the region and around the world.
Will India go Nuclear in the Future? – A regional overview
South Asia has not seen stability in long while. Ever since the colonial takeover by the British, it has been run rampant with conflict, be it religious, ethnic, territorial, or nuclear. The region compromises of a total of 8 countries: India, Pakistan, Bangladesh, Afghanistan, Bhutan, Nepal, and Maldives; some scholars include Iran and Myanmar to the mix as well, but it is not a popular opinion. The region has a volatile history, the main reason being that it is home to two nuclear powers, India, and Pakistan, that have been locked in battle since the day of their conception. South Asia also acts as a neighbor to two major powers of the world, Russia, and China, both of which have played a direct role in disrupting regional peace with their own turbulent relations with the American superpower. The regional hegemon in S.A is India, however, with its hostile rhetoric and refusal to partake in table talks on pressing issues such as Kashmir, Aksai Chin, and Arunchal Pradesh, it seems to be backing itself into an isolationist stance.
'Is it easy to go nuclear?' a question that has haunted heads of states, policy makers, and scholars alike for several decades. What is to be the tipping point of a state that may lead it to take on the worst and most aggressive step there is?
India is currently seen as the regional superpower, but it seems to be losing its grasp on the reins as the power dynamics of Asia itself are changing. Slowly but surely the shift from military and hard power to economy and soft power is acting as a parallel to the shift of an Indian-Centric Asia to a Chinese-Centric one. It is a worrisome movement for those who see it as an impending trigger for India that may lead the nation to take a harsh, impulsive, and nuclear step with unending consequences for the entire region.
The upcoming alliances of the region which are going to define the power dynamics are already free of major Indian involvement. Two major examples of such are the Belt and Road Initiative (BRI)[1] and Golden Ring of Security.
BRI is the major reason why the upcoming century is called The Chinese Era or The Asian Century. Its reach is global, and its application is not just a utopian daydream. It impacts two-thirds of the world population with its far-reaching model and brings massive profits back to east and Southeast Asia. Within the first five years, BRI has brought around half a trillion dollars to the Southeast Asian States such as Malaysia, Cambodia, Indonesia, Singapore, and Vietnam (Freeman and Freeman 2019).
The G7 countries came up with the Build Back Better World (B3W) initiative to counter Chinese influence and build back the Western impact which China's activities has been reducing. India, unsurprisingly, supports this stance wholeheartedly and was even invited as a guest to the 47th G7 summit by Great Britain.[2] However, while the B3W looks to provide economic relief to low- and middle-income states that are struggling due to the pandemic, the Chinese initiative looks to form a sustainable economic integration program that gives states the ability to stand back on their own feet without handouts or veritable charity with strings attached. The Indian support for B3W is born from fear of China conquering all three avenues of territorial power, Heartland (John Mackinder), Rimland (Spykman), and Sea Power (Mahan).
The Golden Ring of Security comes with its own set of concerns for the declining regional hegemon. Its signatories are to include Russia, China, Iran, Pakistan, and Turkey. The aim of this alliance is to stabilize the turbulence in Afghanistan and by relation, in the region. This agreement poses a hidden threat to India as it goes to show not only regional cohesion without involvement of India but also gives Pakistan another platform on which it can strengthen ties with great powers of the current political climate.
De Gaulle said that 'Nuclear Weapons often make alliances obsolete.' In this scenario we analyze the importance of nuclear weapons to a state that is being backed into an isolationist stance while its two major rivals aka Pakistan and China, are not only at the same level of nuclear capability but also have the upper hand of numerous alliances which confirm global backing to a certain extent.
No matter how strong or valid the incentives may be, using nuclear weapons comes with its own host of consequences that you are only exempt to if you are a superpower.
India's geostrategic location and the fact that it is an immediate neighbor to the two states that are most likely to be a target of its nuclear warheads, significantly reduce the chances of a nuclear attack. There is not only the risk of inflicting damage onto self, but also towards the people of the region. An attack on either one of these neighbors would result in a military response from both. Thus, any damage that India plans on inflicting would be reciprocated onto its own people. This damage would include people and state centric destruction. For people centric[3], the 'air-blast effects' alone would carry out enough damage as a conventional weapon would, the thermal radiation would start fires, and the fallout (soil mixed with fission material) would spread over the land rendering it useless for years to come.
Second is the concept of deterrence and nuclear strike policies of both Pakistan and China. Pakistan has time and again refused to occupy the standing of 'No First Use' and has maintained ambiguity, meaning that it is already in the arena ready with mass retaliation if India hints at aggression[4]. Pakistan's major stance is deterrence and if that fails then Indian annihilation.
China on the other hand has always had a 'No First Use' Policy declaring its stance to be defensive. It looks to deter attacks in the first place, which is in fact working in regard to India due to the scars of conventional wars India has lost against China in 1962.
Then comes the fact that China is an impending superpower that is allied with Pakistan and will fully support it against India, not solely due to 'friendly relations' but also because of Chinese interests in the downfall or splintering of India which has now replaced Pakistan as the American conduit and puppet in South Asia.
It has already been discussed above that India is backed into isolation, meaning it needs all the global acceptance and support it can garner, especially if it is determined to solidify its stance against China and BRI. However, if it undertakes a nuclear copout, the global backlash, sanctions, and general discontent against it would be enough to bury any hopes of Indian relevance in regional, much less global matters. It is unlikely that India would take this harsh step and endanger its standing in the international system.
---
[1] Christoph Nedopil Wang. 2021. "Countries of the Belt and Road Initiative (BRI) – Green Finance & Development Center."
[2] ("Prime Minister's Participation in 47th G7 Summit" 2013)
[3] Effects of Nuclear Earth-Penetrator and Other Weapons 2005, Chap 6 Human and Environmental Effects
[4] Sadia Tasleem. 2016. "Pakistan's Nuclear Use Doctrine." Carnegie Endowment for International Peace.
‌
U.S Vs China view on the Iranian nuclear proliferation risks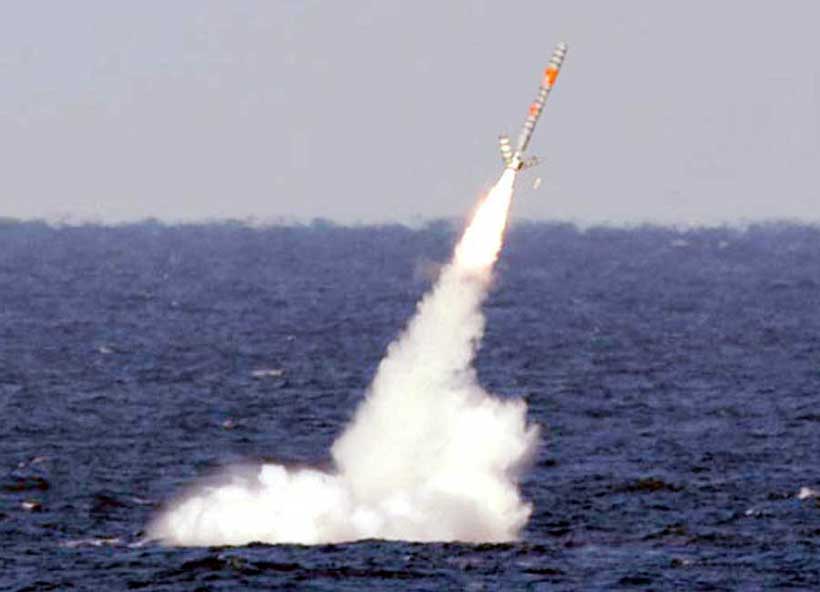 The Chinese view and philosophy on Iranian nuclear proliferation can be understood through (the Chinese emphasis on the current global security situation and its passing through complex and profound changes, and the challenges of curbing and exacerbating proliferation and nuclear security are exacerbating, while the threat of nuclear terrorism cannot be ignored), which it overlooked and ignored the Western powers and American policies themselves, contrary to the Chinese vision.
The Chinese understanding regarding confronting the US pressure on Iran over its nuclear program is characterized by the mechanism of Iran's regional positioning in the Middle East and making it a major regional power, especially after the "strategic partnership agreement with Iran for 25 years in March 2021", with China intensifying its partnership efforts with other powers to mobilize them and recruit them to the Chinese side to exert collective pressures on the United States of America regarding forcing it to accept the Iranian conditions on negotiating the nuclear proliferation file, and the importance of Washington making concessions in favor of Tehran, especially related to lifting and easing US sanctions imposed on Iran.
And what can be emphasized here, that it seems important here, in light of the growing competition between the United States and China, that (the countries of the region pay attention to bridging the gaps, liquidating regional conflicts, rebuilding strategic alliances and security initiatives), which makes the region a difficult figure in the face of (all Attempts to employ it in the context of the conflict between the major powers). The countries of the region should also deepen their relations with the countries and partners of the middle and influential powers in the international system, especially those countries that have permanent membership in the UN Security Council, as well as the European Union, so that there are (alternatives and front lines of defense on the part of these powers to defend their interests in the region And to impose a balanced equation that prevents exposure to the effects of any new cold war that may affect the region, due to the policies of US-Chinese competition).
In my personal opinion, that (the Iranians may have another opportunity to negotiate about it by turning back the movement of history), and what I mean here is (Iran's presentation during the rule of former President "Mohammed Khatami" and after the United States invaded Iraq after 2003, a generous offer to the West from During what is known, as (Swiss diplomacy), where that show was known at the time, as the "Grand Bargain Deal").
By that (Swiss diplomacy) means the (Iranian pledge to be fully transparent about its nuclear file, and to prove stopping its support for Hamas in Palestine and Hezbollah in Lebanon, in return for full security guarantees from the United States of America, and full normalization of relations with it), and I believe that Iran according to that Swiss diplomacy will win the ranks of the international community, including (Israel and the Arab Gulf states as Iran's staunch enemies in the Middle East).
China also wants, with the Iranian side, to stick to the 2015 negotiations, known as the "5+1" Group", which includes: (USA, France, Britain, Russia, China, in addition to Germany with Iran). But, the US withdrawal came unilaterally during Trump's term in 2018, which formed a series of tensions about the reasons for this American withdrawal in the media and diplomacy, and China's constant question about (the role of the International Atomic Energy Agency in confronting Washington and its unilateral withdrawal from the nuclear agreement that the USA has signed with Iran in 2015).
I can also stop here on a serious issue that is rarely touched upon, regarding (the role of the Western, American and even the Israeli media itself towards Iran and mobilizing the whole world against it, by accusing Iran that it is months away from manufacturing the first nuclear weapon, which represents real pressure on the work of the Agency). In my personal opinion, Iran still needs long-term years to complete its nuclear project, especially in light of the severe economic crisis that the Islamic Republic of Iran is suffering from, which lacks sufficient financial, technical and psychological resources and the final decision to possess this nuclear weapon in its final form.
China is seeking to reach an agreement on a tight and comprehensive framework on the Iranian nuclear program, which guarantees (complete and free international control without US, Israeli or international pressures on uranium enrichment and plutonium residues), which may block any endeavor to manufacture a nuclear weapon, according to the assurances of the American experts themselves in the nuclear technicians file.
Here, China insists on a number of terms and conditions in advance, regarding the new mechanism relating to (the renegotiation of the Iranian nuclear file against the United States of America), which are:
Calling on China to (lift the economic sanctions imposed by Europe and the United States on Iran), as a prerequisite for goodwill towards Iran.
China understands the International Atomic Energy Agency's long-term restrictions on Iran's nuclear program, but China supports the (continuation of uranium enrichment in small, identifiable proportions, for the purpose of Iran's peaceful nuclear uses in legitimate work such as electricity generation), and so on.
China's support for the efforts of (reducing the number of Iranian centrifuges by two-thirds, while keeping the rest and monitoring the nature of its peaceful uses).
China's monitoring and supervision of the activities (disposal of enriched Iranian uranium under the supervision of the supervisors of the International Atomic Energy Agency, without American pressures), which may be exercised on them to random level of accusations against Iran.
China agrees with the Iranians not to export nuclear fuel in the coming years, and support (the strategy of not building Iranian reactors that may operate with heavy water generating dangerous nuclear uses, and China's support for the IAEA's scarcity of not transferring Iranian equipment from one nuclear facility to another in Tehran for a period of approximately 15 years, in order to ensure integrity and transparency).
The Iranian allowing the International Atomic Energy Agency inspectors to enter all suspected sites, including: the Iranian military sites, but this is done after "consulting with Tehran itself out of respect for its internal affairs and sovereignty".
The necessity of maintaining (the ban on the import of Iranian weapons for an additional five years, and eight years for ballistic missiles).
China's requesting from the US and the international community to (release of Iran's frozen assets, which are estimated at billions of dollars), in order to restore the wheel of development and economic growth for the benefit of the Iranian people themselves.
China is demanding to (lift the ban on Iranian aviation, as well as on the Central Bank and Iranian companies).
China's call to the International Atomic Energy Agency to cooperate with Iran internationally in (the areas of its superiority in energy and technology to benefit from it on the one hand and to integrate and qualify Iran to win the affection of the international community on the other hand).
Here, we find China's keenness to (the success of the negotiations of the Iranian nuclear agreement, as a Chinese diplomatic success and victory in the face of Washington), and this was demonstrated through the previous Chinese proposals, which (included a negotiating framework based on mutual concession step by step to make it a success, meaning Iran's concession in exchange for the concession of the United States of America and IAEA negotiators).
The Chinese long-term vision is represented in proposing and negotiating all endeavors, proposals, and solutions regarding the Iranian nuclear file, in order to (gain a double international political weight for Beijing as a superpower in the face of American and Western policies, and in support of the Chinese position calling for international pluralism and the existence of a multilateral system that is active in it). If this is achieved, Beijing will be the (first and most international beneficiary of the completion of the Iranian nuclear agreement on conditions satisfactory to all), whether on the political or economic level, and without leaving any clear negative repercussions on the Chinese side itself in the future.
During the various stages of the negotiations, China also made unremitting efforts to resolve the differences between Washington and Tehran, especially (encouraging Beijing to adhere to the international joint plan of action, which China proposed as a solution to the problem of the Iranian nuclear file), known as: "JPOA"
The most prominent (proposals for the formulation of the Chinese negotiating framework towards Iran and the international community) to reach a comprehensive solution are the development of Chinese proposals, based on five points, as follows:
Ensuring commitment to dialogue between the (5+1) group and Iran.
Seeking a comprehensive, fair, appropriate and long-term solution.
Follow the principle of solution step by step and alternately.
Creating a suitable atmosphere for dialogue and negotiation.
Ensuring a comprehensive approach to address the symptoms and root causes of the crisis.
The "Chinese comprehensive solution strategy towards the Iranian nuclear crisis", is also based on China's proposal for a comprehensive solution based on four points, the most prominent of which, represented in:
It is necessary to activate political decisions with Iran, and not just rely solely on technical solutions, given that the (Iranian nuclear file has a political-security character).
All international parties must meet and move with each other in the middle of the road to achieve the necessary flexibility, and this requires (accepting settlements from all international parties, including Iran).
Follow the principle of "step-by-step and reciprocal solution", which is the common item in all the internationally proposed Chinese proposals.
Thinking outside the box to find a comprehensive solution to the Iranian nuclear crisis, meaning: reaching solutions that may be (new, innovative, technical and technical), as steps in achieving negotiations with Iran.
The most prominent of these innovative, new and unconventional Chinese solutions for the step of resolving the nuclear crisis with Tehran, is (China's proposal for a solution that includes redesigning the core of the "Arak Heavy Water Facility" reactor, which will distance it from the nuclear problem by reducing its consumption and reducing the efficiency and degree of its work to the maximum extent), and here, we can note that the Iranian Arak nuclear facility is capable of producing plutonium, a dangerous substance that is usually used to make a nuclear bomb, that is, for military uses. The (Iranian Arak reactor) was a serious obstacle to the progress of negotiations with Iran, until China proposed an innovative solution outside the box, it is (the idea of ​​redesigning the Iranian reactor core so that it is unable to produce plutonium for military purposes).
China adheres here, in accordance with the text of the previous nuclear agreement with Tehran in 2015, to establish (a mechanism that guarantees common responsibilities among all, especially the group of negotiating countries (5+1), which are the countries that participated in the negotiations with Iran for the purpose of reaching the nuclear agreement), especially at the invitation of China towards a step of the (international integration of Iran in the fields of peaceful nuclear cooperation, as well as providing technical and technical assistance to Iran for peaceful purposes). Hence, China will have a leading role in achieving the future negotiation plan with Iran.
According to the official Chinese vision, (setting a condition for lifting the sanctions imposed by the United States, the European Union and the United Nations, in exchange for Iran imposing long-term restrictions on its nuclear program), that the West suspects is aimed at making an Iranian nuclear bomb in the long run, with China constantly launching a major diplomatic offensive to counter all the unilateral sanctions imposed on Iran by the United States and Europe.
An official Chinese assertion came, through (a major report issued by the "Chinese People's Daily", which is the official newspaper of the ruling Communist Party of China, which confirmed that "China's leadership of talks with Iran has sent a message of hope to the world about the success of Chinese diplomatic efforts towards the solution step". The Chinese newspaper emphasized the result, by emphasizing of "The facts are now showing that dialogue and negotiations were the only correct and effective path to an appropriate solution to the Iranian nuclear issue, and that a particular country's threat to use force against Iran and impose unilateral sanctions is unacceptable". The Chinese People's Daily concluded its directed primarily speech to the international community, by emphasizing that: "China is one of the main advocates of the principle of searching for political solutions regarding Iran, and that Iranian talks, according to Beijing's vision and philosophy have always demonstrated the importance of this philosophy".
The confirmation made by the current Chinese Foreign Minister, (Wang Yi) who has assured that: "China and the United States of America bear great responsibilities in protecting the international regime for nuclear non-proliferation, so they should remain in good contact during the negotiations, and trying to instill positive energy towards the negotiation file with Iran".
China is trying (to prove its ability before the International Atomic Energy Agency and the international community to convince the Iranians of appropriate solutions, through China's supervision of the formulation of a neutral agreement that satisfies all parties, through China's continued close coordination with all relevant parties, including the United States of America itself), and the Chinese attempt to supervise on all arrangements and play a constructive role during this process. This is despite the differences between China and the United States of America on everything, starting with (the United States of America signing the AUKUS Defense agreements and the Quad agreement to confront China, electronic security differences between the two parties, the dispute over the value of the Chinese currency, trade differences, and the United States' ban on dealing with the Chinese company of "Huawei" to introduce the fifth generation of the networks)….etc.