Strategic stability in South Asia has stayed delicate due to plethora of variables. Three fundamental threats to strategic stability in South Asia have been discerned as arms race, crisis instability and escalation risk between two nuclear rivals, India and Pakistan.[i] Security pandits have articulated that the increasing security dilemmas among India and Pakistan show a sterling test to South Asia's strategic stability and to the deterrence symmetry. Induction of advanced conventional and non-conventional weapons with modern capabilities for instance, precision guided missiles with high level of readiness, sophisticated hypersonic and supersonic missiles, and ballistic missile defense system which can wreak havoc on rival's countervalue and counterforce targets, is an eternal destabilizing threat for the region. India is struggling to acquire adequate Ballistic Missile Defense (BMD) system since 1990s. The Nuclear Agreement in 2005 between India and the US, was eager achievement for New Delhi to obtain its augmented desires of nuclear arrangement. The United States permitted New Delhi to use nuclear related material for the sake of peaceful purposes, India did defy not only to use material for nuclear triad (missiles, aircrafts, submarines) but also gradually operationalized the defense missile system to ameliorate its strategic position in the region. The India's Ministry of Defense stated that New Delhi has excessively achieved its supreme milestone in building strategic capabilities to intensify security against incoming missiles of rival state.[ii]
However, Pakistan has worked on the development of dual-use of missiles, soothing offensive and defensive moods, which inadvertantly exposed Indian vulnerabilities to pre-emption and retaliation of Islamabad. Therefore, suitable convergence of nuclearization conjoined with ballistic and cruise missiles have favored Pakistan's deterrence potential and credibility, which has compelled its rival state India to ensure the consideration of balance of terror in the region and distend its strategy in the purview of environment.[iii]
Meanwhile, New Delhi's continuous arms struggles, in particular, advancements of its defense capabilities are deliberately making uneasiness for Pakistan. Therefore, the South Asian nuclear states are moving towards an unending arms race, which will categorically undermine the deterrence and stability of the region.
India's Ballistic Missile Defense System
Since 2006, India has conducted ten tests of ballistic missile defense (BMD), it was successful in seven tests. In 2017, it conducted the test of high altitude interceptor missile with ambition to enhance 'kill' capacity in protect with endo and exo atmosphere against enemy's incoming ballistic missile.[iv] New Delhi officials have stated that this intercepting system would safeguard major cities i.e. Delhi and Mumbai. On contrary, Islamabad officials have declared that development and acquisition of BMD system may give false sense of security to India and this would put the region into abyss of arms race and instability in the region is inevitable.
India's development of defense shield forces is an effort to acquire more avid BMD system but unfortunately this offensive posture and inductance of sophisticated weapons are threatening strategic stability of South Asia. This adapted posture of India is in contention with Pakistan's credibility of deterrence scale. Besides this, New Delhi has acquired two-tiered missile defense shield to protect its metropolitan cities. First tier is Prithvi Air Defense (PAD), this can intercept the enemy's missile at high altitude of 80 km with the range of up to 2000 km. Second tier is Advanced Air Defense (AAD), this can hit enemy's missile at lower altitude of 30 km. [v]In October 2016, India and Russia had signed an inter-governmental agreement over the supply of S-400 missile system, during the BRICS Summit. After two years, a formal agreement of $5.47 billion deal signed on October 5, 2018. The Asian News International reported on September 9, 2019 that Russia would deliver five S-400 Triumph missile systems to India within 18 to 19 months. The like, Indian news agency reported that delivery of S-400 might not be possible before the end 2021 due to the COVID-19 engagement.[vi]
New Delhi is trying to acquire multi-layered BMD system and enormous shield against China and Pakistan's incoming missiles to shield its cities,[vii] and hinder foreign forces against pre-empted. India gives alienated arguments to justify its BMD program. One, it would curtail and impact the speedy Chinese military influence, and the other is, in distint sequence of events i.e. peace time, war time, post-incursion, defense program would formidably impact Pakistan's counter and retaliatory measures. Instead other contentious factors are, for instance, power projection, prestige, geo-strategic, and geo-political ambitions to enlarge its approach in the region. Implausibly, India is going to be one of the five nations with operationalized BMD program.
The Defense Research and Development Organization (DRDO)'s insufficiency in engineering BMD high technology, New Delhi is working together with states like Russia, the US, France and Israel to get support in technology sector related effective missile defense system, according to Indian Politician Ashok Sharma.[viii] Moreover, increasing strategic cooperation and excessive partnership between India and the US gave deceitful opportunity to India to get membership of Missile Technology Control Regime (MTCR)[ix] and Wessenaar Arrangement (WA).[x] Besides this, kind contract to acquire dual use material like space technology, missile related high-tech, and augmented BMD system. According to Stockholm International Peace Research Institute (SIPRI) report of 2017, Indian imports of defense sector was ascent by 43% from 2007-2016.[xi] The Indian Prime Minister Narendra Modi on May 20, 2017, declared that the government of India would spend $250 billion in the next ten years on its military modernization.[xii]
What India Believes?
According to Indian security scholars, BMD program is an appropriate option to protect itself from Pakistan's retaliatory action and has an efficacy to protect from Pakistan's ambiguous nuclear posture or the last resort option to use nuclear weapons against India. In other words, belligerent development of BMD program is the ability to attack Islamabad's counterforce targets with cognition that there would be no risk from Pakistan to retaliate against India—in war time there would be no option of retaliation with Pakistan because Indian BMD will completely obliterate incoming ballistic missiles of the opponent.
Why else Might India's BMD Program exist? What other purposes might it Serve?
Indian mannerism regarding its contentious perception is that its BMD program could destine to protect countervalue and counterforce targets from any hostile nuclear terrorist attack, there are greater chances of attack from either Pakistan or China.[xiii] Likewise, a research associate at University of Oxford and expert in South Asian nuclear studies, Rajesh Basrur asserted that India's development and acquisition of defense missile system could reduce aforementioned vulnerabilities with certainity, if not completely banish it.[xiv] On the contrary, Pakistan takes on Indian silly argument with the assertion that its nuclear warheads are in safe hands, its national command and control program is meticulous, powerful and satisfied in standard with international community obligations. It is less confident to ruminate over Pakistan's nuclear program and its use against New Delhi because warheads are confidential and unsought discovery for terrorists.
Indian strategic pandits argue that development of defense shield forces could help India to lower its offensive warheads and capabilities, the process will lead to encourage arms control mechanism among two nuclear states. As President Reagon estimated that development of American BMD program "could pave the way for arms control measures to eliminate the weapons themselves."[xv]
The proponents of New Delhi's installing of BMD system emphasize that its deployment would motivate the strategic stability in South Asia and would lead to unequivocal non-proliferation of ballistic and cruise missiles from South Asia.[xvi] Theoretically, Indian BMD deployment would slow the production of missiles in the region.
Insofar, Pakistan gives paramount argument that Indian BMD system would boost India's trust in its ability to strike first with the cognition that it would protect itself during war situation.
India's BMD and Strategic Implications
Hypothetically, Indian BMD program has a defensive inclination, however it is a basic proportion of offensive intending to direct pre-emptive or preventive nuclear strikes without risk of Pakistan's retaliatory nuclear strikes. It is an endeavor to mark the balance of terror, which is causing deterrence stability among New Delhi and Islamabad. Without a doubt, deterrence stability between the opponent neighbors is essential for enduring the strategic stability in South Asia.
India's BMD program is to guard against missile strikes from Pakistan, the BMD programs likewise fortify the Indian air defense system. After fruitful development and organization of PAD and AAD, India managed dealt with Russia over S-400 missile system.[xvii] Henceforth, the BMD installing subverts the balance of strategic nuclear deterrence between nuclear-armed India and Pakistan. The ramification is that BMD program may give the Indians a false sense of security;[xviii] encouraging the Indian hawks to overlook the Pakistani ballistic and cruise missile defiances and effectively oppose confidence-building measures or endeavors to persevere through strategic stability in South Asia. India's BMD program could have the following destabilizing results:
The defensive weapons, especially BMD, could sabotage the feasibility and efficacy of ballistic missiles. The trade off of the offensive strikes dents the validity of the retaliatory strikes, which deter the enemy from hostility. The likelihood of retaining a rival's retaliatory strike in a crisis situation, which subverts the deterrence ability of a state wanting to dissuade the enemy with its ballistic missile capacity. Nonetheless, the BMD destabilizes the deterrence stability.[xix] The deterrence instability sabotages the strategic stability between the strategic rivals.
Second, the defense missiles deployment is a risk to nuclear deterrent stability involving strategic instability. It is destabilizing in light of the fact that it escalates a nuclear weapons contest among India and Pakistan. Many security scholars persuaded that BMD changes the nuclear order and reshape strategic stability, and can urge Indian leadership to take part in offensive activities or first strike, on the reason that they are safe to Pakistani strategic forces retaliation. That is the reason; the Indian ruling elite threatened to direct surgical strikes to demolish Pakistan's nuclear weapons ability. On October 5, 2017, the Indian Air Force Chief Marshal, B. S. Dhanoa, had guaranteed that the Indian Air Force (IAF) could focus on Pakistan's nuclear sites and could extend the surgical operations.[xx] The gravest risk presently is that India and Pakistan will jump into a stand-off that is neither in light of a legitimate concern for New Delhi nor Islamabad.
Third, India's 2003 'nuclear draft depends on a counterforce strategy in India.'[xxi] The BMD arrangement expands the Indian hawkish leadership enticement for counterforce surgical conventional attacks on Pakistan's nuclear facilities to end the nuclear threat. Advocates of this course accept the Indian missile shield and threat of further heightening by India would dissuade Pakistan from reacting militarily to a limited first strike.[xxii]Perhaps, expanding confidence in the operational steadfast of the Indian BMD system can urge Indian hawks to execute enunciated strategy "jaw for a tooth" to bow-down Pakistani armed forces. Curiously, Islamabad will respond with its supposed tit for tat strategy, if there is a surgical strike on Pakistani soil.
Fourth and final, there are greater chances of pre-emption from both nuclear weapon states, if India deployed the BMD system. Chances of uncertainty will obviously be increased and commanders from both sides will perceive imminent threat from each other, in such case they will opt the option of launching nuclear missiles.[xxiii] That's the situation where Thomas Shelling has called it "the reciprocal fear of surprise attack."[xxiv] This puzzling situation rambles Pakistan to enhance the credibility and efficacy of its ballistic and cruise missiles to fix tit-for-tat against Indian BMD program before India attacks first. Curiously, Islamabad's advancements of modernization of offensive forces makes Indian defense shield ineffective. Hence, many securitists and analysts have debated vis-à-vis concluded that America has spent billions of dollars to ornate missile sites with modern technology weapons but it still has not shoot down North Korean missiles. On the whole, Indian so-called defense shield encouraging the risks of war anda larger portion of GDP spendings are proposed to spend on defense sector.
Pakistan`s Response to India's BMD System
The acquisition of Ballistic Missile Defense (BMD) by New Delhi in South Asian strategic architecture, clearly, intensifies Islamabad's security dilemma clueless. Pakistan should act as intentional charlatan and must counter Indian BMD with intelligence. For this reason, Pakistan refurbishes its military posture, particularly nuclear posture, if India crosses the defined threshold of Islamabad, it would not hesitate to wipe out Delhi's military threat.[xxv] Definitely, it is the time for Pakistan's current policy makers that they neither avoid the economic circumstances nor compromise deterrence credibility. Whereas, the arms race with Delhi is not in favor of Islamabad. Pakistan can only win this race with viable option of 'refusing' to run in the race, even so, it cannot disdain the factor of India's BMD program, but it can modernize its offensive weapons, do dual-use of these missiles, increase the size and speed of weapons, and increase its efficacy to penetrate Indian BMD program.[xxvi]
Although, Islamabad's 'Full Spectrum Deterrence' nuclear posture has evidently deterred the state from Delhi's coercive blackmailing of conventional and non-conventional threats.[xxvii]As Jeffrey Lewis has pointed out, "An enemy who can be deterred will be deterred by the prospect of a counterattack, even if it consists of only a few nuclear weapons. Beyond that minimum threshold, nuclear weapons provide little additional deterrent benefit."[xxviii]Thus, Pakistan burnishes its offensive missiles with relative engineering to increase its efficacy in penetrating to defy enemy's BMD system.
Hypothetically, there are three viables options to baffle and penetrate enemy's BMD program:
First, the Indian BMD shield can be overpowered by a storm of ballistic missiles using the multiple independently targetable re-entry vehicles (MIRVs) technology to convey multiple conventional and non-conventional warheads. With MIRV the weapons can be propelled to various targets, can likewise be directed to one target to penetrate a missile defense system of the enemy. MIRV capability empowers Pakistan's strategic forces to take on multiple targets with complacent of precision by a couple of missiles. It can also upset and destroys the radars of Delhi defense system. Military commanders have believed that MIRV is exceptionally viable against the enemy's ballistic missile defense system.[xxix] On January 24, 2017, Islamabad successfully tested the medium-range, ballistic missile Ababeel, which has the capability to deliver multiple decoys and warheads. The range of Ababeel is almost 2,200 km — it can easily reach to major cities of India — it can storm multiple targets and it would be exceptionally lethal for the India's defense shield. Michael Krepon and Travis Wheeler appropriately brought up that If New Delhi chooses to retain the expenses of ballistic missile defenses for high-value targets, alongside the radars to track and detect the enemy missiles, these costs will be futile.[xxx]Briefly, Ababeel is a ballistic missile to 'kill' India's BMD shield.
Second, while using fighting aircraft with high speed to strike deeply and launch nuclear attack on enemy country, in that case, enemy's defense system technologically will not resist the attack.[xxxi] Finally, attacking the enemy state and penetrating its BMD system with supersonic cruise missiles flying at low-altitude is possibly a vibrant option to defy enemy's BMD system.[xxxii]The like,in December, 2016, Islamabad conducted the successful test of medium-range missile called Babur-2.
Pakistan can additionally improve the adequacy of its missiles by advancing and commissioning decoys, chaff, jamming, thermal shielding, warheads with exceptionally low infrared induction and Multiple Reentry Vehicles (MIRVs) to storm multiple warheads over incoming targets. Subsequently, Pakistan's qualitative and quantitative improvement in its nuclearized cruise and ballistic forces have posed a daunting challenge to the Indian BMD program.
Notwithstanding, Pakistan would need to build up a BMD system to ensure its significant cities' protection, even so, it is not advisable option for Islamabad due to high cost. Altogether, India hopes to go for MIRV advancement and extending the ranges of Submarine Launched Ballistic Missiles (SLBM) and land-based missiles for counterforce targets against enemy. Pakistan have various choices of changing its ballistic missiles into MIRV high-tech when it felt necessary. The prime applicants with Pakistan are the Shaheen-II and Shaheen-III missiles, with the range of 2,000 km and 2,750 km, respectively, these offensive forces can approach any city of India within few minutes. Intensifying tactical and strategic weapons (i.e. Nasr, Ababeel)with upgraded version and validity would credibly enough to penetrate and destroy adversary's deployed BMD program, no worries, how the devastating BMD system might be.[xxxiii]
Conclusion
To sum up, today indigenous BMD program for Islamabad is neither advisable option nor executable because it will lead to unending arms race – a destabilizing factor for South Asian strategic stability. In this manner, Pakistan's missile program reveals that its ballistic and cruise missiles are becoming more flexible, mobile, survivable, reliable, and accurate. Pakistan is solely dependent upon offensive ballistic and cruise missiles rather than moving towards defense program, yet the proceeding of nuclear deterrence among Pakistan and India guarantees the strategic stability in the region.
Indian induction of defense programs like AAD, PAD and the S-400 missile system to its ballistic missile defense (BMD) system, would be an effort to acquire more avid system but unfortunately this would put the region into abyss of arms race and instability. Admittedly, it is known to the world that New Delhi is trying to acquire multi layered BMD program which is intensifying arms race inevitable in the region. The development and acquisition of defense system may give false sense of security to India. In the exchange of fighting with enemy, Pakistan has dedicated faith that it will take care of incoming missiles of India. Therefore, in a conflict it would be impossible for India to have such a system that can intercept short range missiles flying with low-altitude like Ghaznavi, Nasr, and Babur, insofar, it is a leverage for Pakistan to ensure efficacy over Indian BMD system. It has been the Indian attitude which compelled Islamabad to enter into vertical arms race, and develop cruise and ballistic missiles like Raad and Ababeel equipped with MIRV capability. To counter India's vulnerability to Pakistan's nuclear weapons, the main path is to quantitative and qualitative advancement in Pakistan's tactical and strategic weapons. It is critical to note that Pakistan isn't looking for parity with India yet just keeping up the balance of terror to keep up peace and stability in region. This is the Indian offensive posture and inductance of sophisticated weapons which is threatening strategic stability of South Asia.
References
---
[i] Asma Khalid, "India's Balistic Missile Defense System: Strategic Implications," Modern Diplomacy, Sep. 29, 2018 (https://moderndiplomacy.eu/2018/09/29/indias-ballistic-missile-defense-system-strategic-implications/), accessed date July 25, 2020.
[ii] Zafar Khan, "India's Ballistic Missile Defense: Implications for South Asian Deterrence Stability," The Washington Quarterly, 40:3 (October 2017): 188.
[iii]Dr Zafar Nawaz Jaspal, "Ballistic Missile Defense: Implications for India-Pakistan Strategic Environment," NDU Journal, 25 (2011): 3.
[iv]Zafar Khan, "India's Ballistic Missile Defense: Implications for South Asian Deterrence Stability," The Washington Quarterly, 40:3 (October 2017): 187.
[v] Franz-Stefan Gady, "Report: India's Homemade Anti-Ballistic Missile Shield Ready," The Diplomat, Jan. 08, 2020 (https://thediplomat.com/2020/01/report-indias-homemade-anti-ballistic), accessed date July 24, 2020.
[vi] Air Cdre Jamal Hussain, "India's Acquisition of S-400 Air Defence System: Implications For the PAF," Strafasia, Feb 13, 2020 (https://strafasia.com/indias-acquisition-of-s-400-air-defence-system-implications-for-the-paf/), accessed date July 23, 2020.
[vii] Zafar Khan, "India's Ballistic Missile Defense: Implications for South Asian Deterrence Stability," The Washington Quarterly, 40:3 (October 2017): 190.
[viii]AshokSharma, India's Missile Defense Programme: Threat Perceptions and Technological Evolution,Manekshaw Paper15 (New Delhi: Centre for Land Warfare Studies, 2009), 15.
[ix] "The Missile Technology Control Regime at a Glance," Arms Control Association, July 2017 (https://www.armscontrol.org/factsheets/mtcr), accessed date July 21, 2020.
[x] "What is the Wassenaar Arrangement?" Wassenaar Arrangement, https://www.wassenaar.org/, accessed date July 23, 2020.
[xi] "Trends in International Arms Transfers, 2016," SIPRI Fact Sheet, February, 2017 (https://www.sipri.org/sites/default/files/Trends-in-international-arms-transfers-2016.pdf), accessed date July 22, 2020.
[xii]"Rigid rule trip Modi's $250 billion plan to modernise India's defense," The Economic Tmes, July 13, 2018 (https://m.economictimes.com/news/defence/rigid-rules-trip-modis-250-billion-plan-to-modernise-indias-defence/articleshow/60370605.cms), accessed date July 22, 2020.
[xiii] Mehtab Ali Bhatti, "Indian BMD and the Prospects for South Asian Strategic Architecture," STRAFASIA, August 04, 2019 (https://strafasia.com/indian-bmd-and-the-prospects-for-south-asian-strategic-architecture/), accessed date July 25, 2020.
[xiv] Ibid.
[xv] Ibid.
[xvi]Manpreet Sethi, "Nuclear Arms Control and India: A Relationship Explored," Arms Control Association, September, 2010 (https://www.armscontrol.org/act/2010-09/nuclear-arms-control-india-relationship-explored), accessed date July 23, 2020.
[xvii] Nitin J Ticku, "S-400s A Game-Changer For India; Indigenous Missile Defense Systems Useless: Chinese Expert," The Eurasian Times, May 07, 2020 (https://eurasiantimes.com/s-400s-a-game-changer-for-india-indigenous-missile-defense-systems-useless-chinese-expert/), accessed date July 24, 2020.
[xviii] Hasan Ehtisham, "Indian BMD will offer false sense of security," The Express Tribune, Sept. 12, 2017 (https://tribune.com.pk/story/1503613/indian-bmd-will-offer-false-sense-security#:~:text=India%20is%20geographically%20vulnerable%20in,route%20but%20an%20offensive%20strategy.), accessed date July 24, 2020.
[xix]"Russia'ssale of S-400 missiles to India may destabilise region: FO," Dawn, Oct. 20, 2018 (https://www.dawn.com/news/1440164), accessed date July 23, 2020.
[xx]Vishnu Som, "We Were Ready to Strike Pak Army Brigades Day After Balakot: Ex- Air Chief BS Dhanoa," NDTV, Dec. 15, 2019 (https://www.ndtv.com/india-news/bs-dhanoa-ex-indian-air-force-iaf-chief-were-ready-to-strike-pakistan-army-brigades-day-after-balako-2148986), accessed date July 24, 2020.
[xxi] Zafar Khan, "India's Ballistic Missile Defense: Implications for South Asian Deterrence Stability,"* p.193.
[xxii] Asma Khalid, "India's Balistic Missile Defense System: Strategic Implications,"*accessed date July 25, 2020.
[xxiii]Manpreet Sethi, "Nuclear Arms Control and India: A Relationship Explored," Arms Control Association, September, 2010 (https://www.armscontrol.org/act/2010-09/nuclear-arms-control-india-relationship-explored), accessed date July 23, 2020.
[xxiv] Schelling, Thomas, "The Reciprocal Fear of Surprise Attack. Santa Monica,"CA: RAND Corporation, 1958 (https://www.rand.org/pubs/papers/P1342.html), accessed date July 24, 2020.
[xxv] "Pakistan has Cost-effective soultion to India's latest ballistic missile defence system: Report," The Economic Times, Nov. 07, 2018 (https://m.economictimes.com/news/defence/pakistan-has-cost-effective-solution-to-indias-latest-ballistic-missile-defence-system-report/articleshow/66535188.cms), accessed date July 22, 2020.
[xxvi] Mansoor Ahmed, "Pakistan's Tactical Nuclear Weapons and Their Impact on Stability," Carnegie Endowment For International Peace, June 30, 2016 (https://carnegieendowment.org/2016/06/30/pakistan-s-tactical-nuclear-weapons-and-their-impact-on-stability-pub-63911), accessed date July 24, 2020.
[xxvii] Sannia Abdullah, "Pakistan's Full-Spectrum Deterrence: Trends and Trajectories," South Asian Voices, Dec. 14, 2018 (https://southasianvoices.org/pakistan-full-spectrum-deterrence-trends-trajectories/), accessed date July 23, 2020.
[xxviii] Jeffrey Lewis, "Minimum Deterrence," Arms Control Wonk, June 30, 2008 (https://www.armscontrolwonk.com/archive/201936/minimum-deterrence/), accessed date July 22, 2020.
[xxix]"Pakistan has Cost-effective soultion to India's latest ballistic missile defence system: Report," The Economic Times, Nov. 07, 2018 (https://m.economictimes.com/news/defence/pakistan-has-cost-effective-solution-to-indias-latest-ballistic-missile-defence-system-report/articleshow/66535188.cms), accessed date July 22, 2020.
[xxx] Michael Krepon, "The Second Coming of MIRVs," STIMSON, Jan. 26 2017 (https://www.stimson.org/2017/second-coming-mirvs-0/), accessed date July 25, 2020.
[xxxi] Dr. Zafar Nawaz Jaspal, "Countering Indian Ballistic Missile Defense & strategic stability in South Asia," 2018 (https://ndu.edu.pk/issra/issra_pub/articles/margalla-paper/Margalla-Papers-2018/02-Countering-Indian-BMD.pdf), accessed date July 24, 2020.
[xxxii] Ibid.
[xxxiii] Saba Hanif, "Indian BMD program: Strategic Response of Pakistan," Modern Diplomacy, April 19, 2020 (https://moderndiplomacy.eu/2020/04/19/indian-bmd-program-strategic-response-of-pakistan/), accessed date July 25, 2020.
Prospects for a Settlement of the Libyan Conflict: Three Scenarios of the Mid-Term Forecast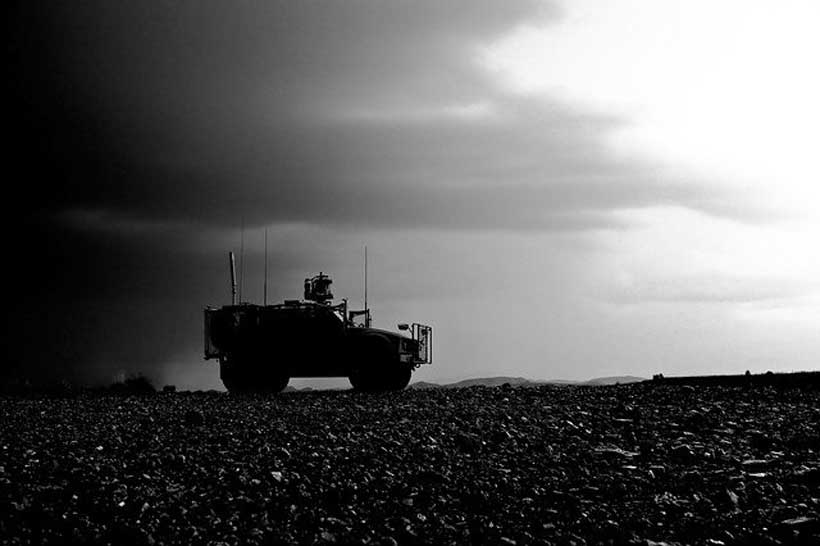 More than ten years ago, in February 2011, the Arab Spring began in Libya. The armed uprising quickly escalated into an armed conflict that had Muammar Gaddafi overthrown. Since then, the civil war has not stopped in the country. At the heart of the current conflict in Libya is the confrontation between the Government of National Accord (GNA), located in Tripoli, and the Libyan House of Representatives, located in Tobruk. The government in Tobruk is supported by the Libyan National Army (LNA) led by Field Marshal Khalifa Haftar. In April 2019, the LNA attempted to seize Tripoli, but it was forced to retreat following months-long siege of the city.
Current developments
2020 was marked by unprecedented efforts by international organizations, world powers and regional players, as well as attempts by both sides of the Libyan conflict, to resolve it by political means. On January 19, 2020, an international conference was held in Berlin, the participants of which called for the disarmament of all paramilitary groups and devised specific mechanisms for controlling the arms embargo. However, neither the conference resolution nor the COVID-19 coronavirus pandemic led to—at least—a cessation of hostilities.
On October 23, 2020, representatives of the GNA and LNA signed a ceasefire agreement in Geneva, which the UN labelled historical. In November 2020, the Joint Military Commission, composed of representatives of the warring parties, agreed on practical steps to implement the agreement. In particular, agreement was reached on the creation of a military subcommittee to monitor the withdrawal of troops. On December 27, 2020, an official Egyptian delegation arrived on the first visit to Tripoli since 2014, where they discussed the prospects for mending Libyan-Egyptian relations as well as the economic agenda and security issues. Parliamentary elections in Libya are scheduled to be held in December 2021. Besides, there was agreement to hold a referendum on the Constitution in 2021.
Some politicians, scientists, and representatives of the expert and analytical community are optimistic about an early settlement of the Libyan conflict, but many of their colleagues, on the contrary, are quite skeptical. On the one hand, the escalation of hostilities that began in April 2019 has indeed subsided. On the other hand, experience shows that setting any specific dates for the electoral processes in Libya and provisions for transparent mechanisms to establish legitimate government bodies do not mean that elections will be held and their results will be subsequently recognized.
When predicting what the Libyan conflict will be in the medium term, it is necessary to take into account that the war in Libya is an absolute disequilibrium system. While the existing trends are susceptible to change sparked by the course of how things unfold, the conflict may take on new trajectories.
Scenario I. Political settlement
The civil war in Libya has been going on for more than ten years, and there have been repeated attempts to come to a political solution to the conflict over this time. The hope that this will happen remains. The efforts undertaken in 2020 to reach national consensus may not have been in vain as they could become a solid foundation for a political settlement of the conflict. The country may well manage to hold all-Libyan elections, with the people who will come to power enjoying relative legitimacy, both in the eyes of the world community and among ordinary Libyans.
Libya has 44.3 billion barrels of proven oil reserves[1]. Cessation of hostilities will allow counting on Libya's oil exports partially restored and, possibly, on new oil pipelines constructed. The long-awaited reconstruction of the transport infrastructure, oil production and oil refineries will ensue, which will play an instrumental role in the economic renaissance of the united Libyan state.
The new Libyan authorities will face a number of important tasks, including restoring production facilities, infrastructure and the housing stock of the country. Russian and foreign companies will have the opportunity to participate in the restoration of the Libyan state. At the meeting of the Minister of Industry and Trade of the Russian Federation with the Libyan delegation on January 28, 2021, they discussed not only the prospects for diversifying trade between Russia and Libya but also avenues for participation of Russian companies in restoring energy, agriculture, industry, social and transport infrastructure in Libya.
China will certainly show its interest in the post-war revival of Libya. The GNA has welcomed the possible participation of China in reconstructing the country's infrastructure once the war is ended. Over the past few years, Chinese diplomats have repeatedly met senior officials from the GNA to ultimately sign a Memorandum of Understanding under the Belt and Road Initiative.
There will be an opportunity to resume the deliveries of Russian weapons to the country. However, although the economic situation in the country will stabilize, the Libyan leadership is unlikely to have enough financial resources to pay for military imports. Competition with manufacturers from Europe and the USA may lead to a forced decrease in export profitability[2].
At the same time, there is a strong imprint of tribal relations on the Libyan society[3]. Even if political peace is established in Libya, it will be quite fragile. The society will remain fragmented, which means that the risk of social tensions growing will remain. Extremist and terrorist organizations operating in Libya can use this to destabilize the situation in the country. Weapons proliferation (mainly small arms)—which for many years were virtually freely distributed throughout the country—will serve as an additional factor in a hypothetical social explosion.
Scenario II. Escalation
It is possible that the establishment of even a fragile peace in Libya will not take place at all. One of the possible scenarios may be another escalation of hostilities. There can be many nominal reasons for the opposing sides to bring forward mutual accusations. These range from provocations during the pre-election period to non-recognition of the results of electoral processes. As a result, this can lead to a sharp escalation of tensions.
As Stephanie Williams, head of the UN Support Mission in Libya, noted, every time the situation in Libya seems to have reached its lowest point there is a surge of violence. In September 2020, the UN announced that the LNA and the GNA—despite the relatively calm situation on the front line—will resort to receiving help of allies from abroad, thus accumulating modern weapons and military equipment. In two months, some 70 aircraft with suspicious cargo for the LNA landed at airports controlled by Khalifa Haftar's army, and three cargo ships stopped in the ports in the east of the country. 30 aircraft and nine cargo ships delivered cargo for the GNA.
At a meeting on the Libyan political dialogue on December 2, 2020, Stephanie Williams announced that there are ten military bases in Libya that are fully or partially occupied by foreign troops and that host about 20,000 foreign mercenaries. The cessation of hostilities was used by the government in Tripoli and the LNA to cement their positions and enhance the combat effectiveness of their troops, including through assistance from abroad. In January 2021, it was recorded that the mercenaries were building a defensive line and fortifications—presumably, in order to repel a possible attack by the GNA troops on the LNA-controlled territory.
Against the background of the confrontation between Russia and the United States likely to intensify, the degree to which the conflict is internationalized may increase, much as the control over the arms embargo tighten and the role of private military companies as a foreign policy asset of individual states expand. Private military companies help reduce political risks that a state's engagement in the war in Libya entails, while actively supporting one group or another by sending weapons, military instructors or mercenaries.
There is a danger of destroying the remnants of Libya's oil infrastructure, the backbone of the country's economy. Artillery shelling of residential areas will cause additional interruptions in water and electricity deliveries to Libyan cities. Illegal migrants attempting to enter the EU countries, especially Italy, will become more frequent.
The Republic of Turkey, which claims a leading role in the region and seeks to revive the "former greatness" of the Ottoman Empire, is sharply intensifying its actions[4]. Most likely, Ankara will support the government in Tripoli, not only with weapons, but also with troops, as it happened in January 2020. Egypt will continue to support the LNA, as it hopes this can minimize Libyan weapons being smuggled into Egypt. At the same time, the possibility of direct military intervention by Egypt remains extremely low. Even if Turkey sends large military units to help the GNA, Cairo will be reluctant to enter into a protracted military conflict, the outcome of which is unclear. Moreover, a direct military clash between Turkey and Egypt is practically impossible on account of their belonging to military and political blocs. Rather, in response to Ankara's decisive actions in Libya, Cairo will deploy troops on the border with Libya or transfer part of its units to the LNA-controlled Libya's eastern regions. However, the prospect of the Egyptian troops advancing further to the West seems unlikely.
Scenario III. Maintaining the status quo
Despite attempts by both sides to embark on political dialogue, official statements by representatives of the opposing sides contain aggressive, accusatory rhetoric. For example, in a video message to the delegates of the 75th session of the UN General Assembly, Faiz Saraj referred to Khalifa Haftar's offensive in Tripoli in April 2019 as "a tyrannical attack of the aggressor." In addition, he urged not to compare foreign support for the "militants of Khalifa Haftar" with the help provided to the government in Tripoli "within the framework of legitimate agreements."
In today's conditions, it will be rather difficult for the main political forces in Libya to organize the work of the central electoral commission and other bodies in preparation for the elections. Besides, it should be borne in mind that the GNA, the LNA and a number of independent armed factions operating in Libya can control the electoral processes and, if necessary, sabotage them. One of the parties may try to disrupt the elections altogether. At the same time, the escalation described in scenario II seems rather unlikely to occur, as the world community is paying greater attention to the war in Libya.
The war in Libya provokes conflicts in at least 14 countries in Africa and Asia, mainly due to weapons smuggling[5]. Despite the possible strengthening of international control, maintaining the existing balance of power in Libya will provoke new conflicts and serve as a hotbed of destabilization in the neighboring countries, such as Tunisia, Algeria and Egypt. Should the next plan for a political settlement of the conflict fail, Libya risks becoming another Afghanistan, close to Europe.
What of the Libyans?
The last two scenarios seem to be the most likely. In 2019, the Arab Barometer[6]. conducted a sociological study that clearly shows how Libyans themselves perceive the situation in their country and what they see as key problems [7].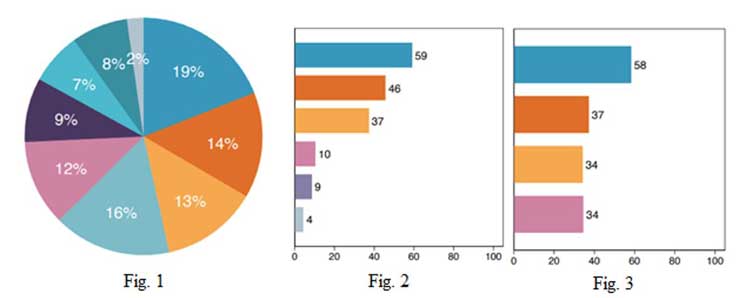 Top challenges (Figure 1) cited include foreign interference (19%), fighting terrorism (16%), corruption (14%), security (13%), economy (12%), internal stability (9%) and political issues (8%)[8].
It also turned out that Libyans have little confidence in political institutions (Figure 2). Among the most trusted institutions are the army (59%), the police (46%) and the judiciary (37%), while the least trusted are the government (10%), parliament (9%), and political parties (4%)[9].
Figure 3 offers an interesting view of the surveyed Libyans on democracy. According to the polls, democracy is always the preferable political system (58%). At the same time, many rated democracy as indecisive (37%), unstable (34%) and bad for the economy (34%)[10]. With this in mind, it is possible that the Libyans are unlikely to trust their single government.
No matter how the conflict's landscape changes, there is reason to believe that the Libyan society will in any case remain divided for quite a long time. Its further fragmentation will almost certainly occur against the backdrop of hostilities coupled with the pandemic and a decrease in Libya's oil exports. Socio-economic problems will create additional space for radical sentiments growing. The Islamic State, Al-Qaeda and other terrorist organizations have high mobility as well as an ability to regenerate, which means that an attempt may well be made to revive a new Islamic Caliphate, albeit not as large as it is was a few years ago.
In the report of the Valdai International Discussion Club "The Middle East: Towards an Architecture of New Stability?", Vitaly Naumkin, Scientific Director of the RAS Institute of Oriental Studies, and Vasily Kuznetsov, Head of the RAS Center for Arab and Islamic Studies, noted that the situation in Libya will affect the entire Maghreb in the foreseeable future[11]. It is almost certain that Libya and the neighboring countries will be overwhelmed by a new wave of radicalization. According to the Arab Center for Research and Political Studies report, 2% of Arabs have a positive attitude towards ISIS and other radical groups, with another 3% having an extremely positive attitude towards them. This is the highest percentage since 2014–2015[12].
The situation in the region may aggravate, and it is necessary to increase effectiveness of the control over the transportation of weapons to and from Libya. In October 2020, the UN Security Council, chaired by Russia, adopted a resolution that extended the permit to inspect ships on the high seas off the Libyan coast. Indeed, this was the right step. With the ongoing coronavirus pandemic, humanitarian aid to Libyans also remains relevant, and it may include supplies of the necessary medical equipment to equip hospitals as well as personal protective equipment, of which Libya is now experiencing a shortage.
From our partner RIAC
Fedorchenko, A. Krylov, D. Maryasis, N. Sorokina, F. Malakhov. The Middle East in the Focus of Political Analytics: Collected Papers: on the 15th Anniversary of the Center for Middle East Studies, 2019. P. 49.
Ibid. P. 452.
Ibid. P. 12.
V. Avatkov. Ideological and value factor in Turkish foreign policy [Vestnik MGIMO], 2019, no. 12(4). P. 124.
Fedorchenko, A. Krylov, D. Maryasis, N. Sorokina, F. Malakhov. The Middle East in the Focus of Political Analytics: Collected Papers: on the 15th Anniversary of the Center for Middle East Studies, 2019. P. 24.
Arab Barometer is a nonpartisan research network that provides insight into the social, political, and economic attitudes and values of ordinary citizens across the Arab world.
Libya Country Report /Arab Barometer V. 2019. P. 2.
Ibid. P. 3.
Ibid. P. 5
Ibid. 2019. P. 7.
V. Kuznetsov, V. Naumkin. Middle East: Towards a New Stability Architecture? 2020. P. 16.
The 2019-20 Arab Opinion Index: Main Results in Brief, Arab Center for Research and Political Studies. P. 58.
The Irony of Afghanistan: US Plans Departure amidst Anarchy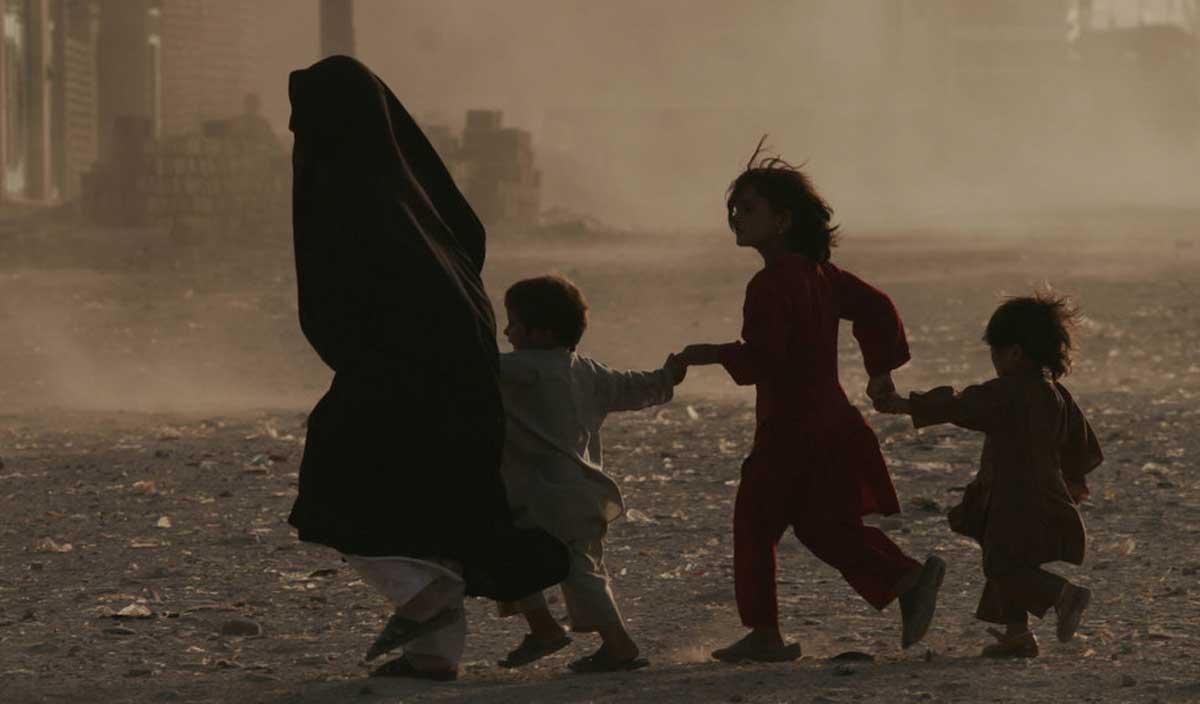 The peace and prosperity in Afghanistan have been a mere myth for decades. With a succession of invasion by a blood-ridden Taliban rule followed by a 2-decade long US invasion, the said country has seen little tranquillity when it comes to human rights and secure living. While the US vowed to ensure a democratic regime laced by a rule of law in Afghanistan, the withdrawal seems anti-climactic: especially after spending trillions of dollars and suffering thousands of soldiers in warfare. As the egress nears, however, the one glimmer of hope dwindles faster than expected. The hope of peace. It is ironic, however, as to how an invasion initially programmed to contain terrorism is culminating whilst the transition witnesses similar bloodshed and instability.
The Taliban have been infamous for launching attacks against the Afghan armed forces and the US military on a perpetual basis. Not to mention hundreds and thousands of civilians facing the raucous vigilantes for years. While the agreement ensured the safety of the foreign soldiers, however, the civilians continue to face the brunt. The recent attack in the capital city of Kabul is a prime example of how the world superpower leaves the battlefield after instigating the barbaric factions for almost 20 years.
The bombs detonated last Thursday in the neighbourhood of Dasht-e-Barchi, resonating the community pithing the peripheries. The Shia-Hazara community, the largest community in the region, was the main target (as it has been for years by both Taliban and Islamic State). The targeted school rendered a majority of female students who were conceived to be the main target instead of their religious affiliation. Regardless of the underlying intent, the attacks left 68 dead while 165 victims are still struggling in hospitals. The sheer brutality of the attacks signifies how brazen the rebels stand in their positions while the western powers stagger off the mainland under a facade of victory when all that has been achieved is a fragile democracy and a ravaged land that potentially stands open to any militant group even before the forces exit.
Surprising, unfortunate, and even maudlin is hardly the sentiment to describe the brutality. It is the outright indifference that incriminates the US in the warfare that follows its exit. As the officials collect stationery and books strewn across the street, doused in blood, the US is blame-worthy to the slaughter that would most likely not be the end of the tyranny of the militants. The fact that is ridicule-worthy, however, is that the Taliban attended the mediation talks recently and ensured order and calm in Afghanistan, attesting to their will to enforce Shariah in Afghanistan whilst not meddling or overthrowing the government in the ensuing of the US egress. Mere days and the streets are coated with blood especially as Eid festivities are marking the same streets scattered with the remains of the innocent.
While the Taliban denied any involvement in the recent attack, either side poses a problem. If the involvement is in fact a reality, like it has been on similar occasions in the past, the gruesome fact stands tall. No one can stop the Taliban from spreading chaos if they truly want to. The pervasive nature of their rebellion could be gauged by a thorough historical analysis. A group that reached the United States in 2001 and a group that could not be withered by legendary powers like the Soviet Union in the 80s. The Taliban have steered the negotiations and even the US is aware of the leverage they enjoy given it is their homeland whilst the foreign forces have failed to dent their vice-grip on the terrain of Afghanistan.
If, however, the Taliban are taken true to their word, this poses a far sinister possibility. The attacks signify an underground nurturing of an offshoot militant group, possibly the IS or Boko Haram. With US and NATO exiting in September, the Ghani-regime struggling to ensure stability, and the Taliban holding power in scores, anarchy is much more plausible than tranquillity. The US withdraws from the land in the name of ending the endless war. The reality, however, is that the US is receding from an endless war. The war that was ignited by the US would continue to burn with or without the US. The difference is the switch from armed personnel to innocent students and minorities. It is a matter of perspective and, well, ownership and acceptance.
5th Generation Warfare: A reality or Controversy?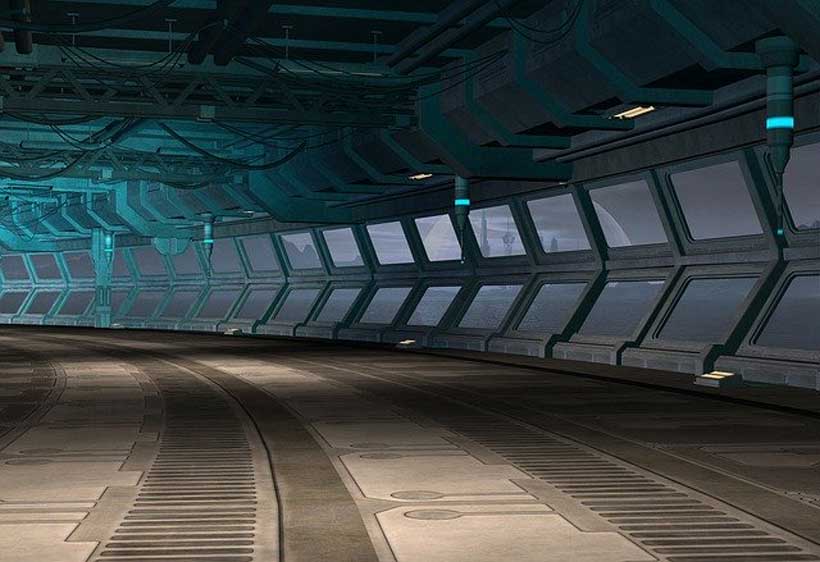 In the truest sense, the constant repetition of phrase 'the 5th generation warfare' by our military leaders in every media conference has been true in the light of the exposition of the Indian sinister campaign against Pakistan in the 'Indian Chronicles'. Those who were mocking the idea of 5th generation warfare in the context of Pakistan need to revisit their opinions, suggestions and warfare analysis.
Needless to say, Pakistan is facing enormous threats across its borders. The temperature has been red hot in the East and west borders of the country. Since the government of the Modi in its absolute fascistic endeavors took over the valley of Kashmir, the idea of the 5th generation warfare has become incredibly important to understand the volatile and emerging situations. While the India is accusing Pakistan regardless of its pathetic human rights violation in Kashmir, it seems that the war of demonization continues between these two arch-rivals.
Technically speaking, the dossier that Pakistan has recently published of its intelligence reports which clearly indicate the network of India that has been put in place to malign Pakistan and to come true in its ominous ambitions. In the light of the possible threats, Pakistan has to protect the CPEC projects from India and all the workings going on along the one belt and road project as we have undeniable evidence of the threats to the projects. Amid the rivalry of India and Pakistan, there is a play of world super powers as well as both America and China wants to expand their influence in the Asia, and Middle East.
If one belt and road initiatives stand tall in the face of the foreign funded attacks it would become the strength of the country in the near future. Along with protection of the OBOR projects Pakistan needs to understand the fact that it needs regional players to take part in OBOR extension to raise the stakes in it so that other regional actors will help making OBOR a successful economic venture. Since South Asia has been at the center of war from the last three decades only economic success is deemed to cut this root out. It will hopefully carry out people who have been radicalized because of the prolonged war on terror and the subsequent longest war of America in the Afghanistan territory.
The root cause of the Pakistani society of becoming violently rogue has been due to the pathetically designed strategic policies. Now, every effort on the part of the state must ensure economic progress. Wading into foreign wars, in the name of saving Islam has proved detrimental and counterproductive. The recent dossier that Pakistan has published largely identified this fact that the fallout of extremism and the wide network of India has exploited the regional issues, especially secessionists movements, in the country. It is time for our state to take responsible actions against these terror hideouts. Naming them or just publishing a dossier would not make difference until the whole infrastructure of the terror sites raze down to Earth.
The intelligence report that Pakistan has published certainly brought some results to the fore. One, India has been demonized subsequently more prominently in the Arnab Goswami case where it has been openly told to the world that India had fake surgical strikes inside Pakistan. This whole drama was just a political tactic by the BJP party to win in the general elections lately. This proved to the world that India has been maligning Pakistan and its interests in the world. But things are unsettling now. Time has come for India to take upon itself the weight of its sinister plans against a neighboring country.
It is also theoretically important for the state of Pakistan to really see the emerging trends in the lens of 5th generation warfare as military cadre has been pointing repeatedly in every media conference. If one see the attacks on the infrastructure of the OBOR, insurgents activities along the Durand line, and through the case of Aranab Goswami case, it is vividly clear that the nefarious activities in the guise of 5th generation warfare are true.
There are many political commentators in the Dawn Newspaper who have downplayed the visible threats of 5th generation warfare calling it a facade because of their abnormal understanding of the emerging situation in south Asia. That is why to understand a situation like surgical strikes that too fake one, one is left with no choice but to look up to the themes like 5th Generation warfare.
Until we expose India and our many other enemies through precise and strategic actions with the help of our strategic think tanks, Pakistan will not grow up economically because for economic ease peace is the necessary condition. The core strategy of Indian so far has been deploying maximum pressure upon Pakistan. It is true that India has been successful in some way to malign Pakistan. Visibly, Pakistan has made a lot of investment in the building up of the infrastructure for OBOR projects but apparently our intra-regional trade has been dipped to 7.4 down from 12.2 percent in 2011. It means we have been massively slowed down by India with the help of rising up temperature at the borders and planning attacks inside the country.
All in all, 5th generation warfare has been true in the context of Pakistan. To understand this, we need to connect the dots. The connection of Pakistani intelligence dossier, to attacks inside the country, to Arab Goswami case and to the Indian lab of disinformation proves the fact that 5th generation warfare is not lost on us. It is a time to rethink on these lines as we will have a tough time in balancing our economy through OBOR, opening intra-trade to maintain political instability in the country.