Video game industry to rally 250 million players to protect the planet
Some of the biggest names in mobile gaming today – with a combined active user base of 250 million players – unveiled a series of environmental activations they will be integrating into live games such as Subway Surfers, Angry Birds 2 and Golf Clash.
During the first ever Green Mobile Game Jam, which took place from March to April 2020 at the height of the COVID-19 pandemic, developers and CEOs from 11 companies committed to integrate these green activations such as new modes, maps or buildings, themed events, storylines and messaging.
The UNEP-facilitated P​laying for the Planet ​​Alliance supported the Green Mobile Game Jam, whose organisers hope that the shared learning and new practice, represents a new turning point for green thinking in game design for mass audience mobile games.
"We are excited to see the gaming industry throw its weight behind global efforts to reverse the climate crisis," said Inger Andersen Executive Director of UNEP. "The climate emergency needs all hands on deck. In reaching out to 250 million gamers, we hope to inspire audiences to take action."
John Earner, CEO of Space Ape who helped oversee the Jam said, "I was skeptical whether we could pull it off, especially during lockdown, but it was really inspiring to see companies who are normally very competitive come together and deliver some really great work. I see a huge amount of potential here for our industry and player communities going forward."
The results of the jam, activation designs and timelines for implementation can be seen on this Green Game Jam page with activations from:
MAG Interactive will be running awareness and tree-planting themed events in their games WordBrain and WordBrain2.
Sybo will be launching a world tour stop in Subway Surfers which will ask their community to take action on the frontlines of the climate crisis.
Space Ape will be educating and engaging players about the benefits of renewable energy through their game Transformers: Earth Wars.
WildWorks has introduced new renewable energy choices such as solar and wind power that reward players with special eco-credits and unlocks in the Animal Jam.
Playdemic will be seeking to educate and activate millions of mobile gamers in their game Golf Clash.
Fingersoft will be adding recharge stations with solar panels in Hill Climb Racing 2.
Rovio will be hosting two in-game events in Angry Birds 2 around the theme of reforestation and will share links with players where they can learn more about reforestation efforts and how they can contribute.
Pixelberry will design a new book in Choices that will see two sisters raising awareness about climate change while their family's fishing business is affected by a major fish die-off.
Creative mobile will be restoring biodiversity through special events to fundraise for the Wolf Conservation Trust in their game Zoocraft: Animal Family.
Future Games of London are shining a light on melting polar ice with a new game update in Hungry Shark World; Arctic Extinction.
GameDuell will be providing the Belote.com players with practical information about sustainability that they can use in their daily life.
The participants of the jam were asked to address themes ranging from climate change, supporting action around reforestation and restoring nature to exploring how games can integrate education on renewable energy. Green Game Jam participants voted Playdemic as 'Overall Winner', MAG Interactive as 'Most Adoptable' for their collaboration with TreesPlease and Creative Mobile as "First to Market". Wildworks emerged as 'UNEP favourite.'
Some activations have already been integrated and the rest will go live by early 2021 or sooner. The Playing for the Planet Alliance is partnering with Google Play to promote eligible games, with the activations later this year. Next year, organisers hope that additional companies will sign up to participate in the jam, potentially reaching up to 1 billion gamers with the activations.
What Is A Mac Data Recovery Software & How Does It Work
With the advent of technology, data storage remains a crucial element of business and communication. Whether using a Windows PC, Android, or macOS, you need versatile software to secure your data. If you continuously use MacOS, you need good Mac data recovery software.
Of course, most people still use some of the simplest ways to free up space by finding and deleting files and folders that are no longer needed. Whether these files were downloaded or shared to your MacBook, deleting them to create more space is a straightforward process. However, it is better not to fret, as recovering files that have been accidentally deleted is equally simple and easy.
There are several good data recovery software you can install and use to recover files and folders. You can easily use this software to recover deleted files on Mac, including finding and removing duplicate files, clearing temporary files, and emptying all the trash cans.
In this article, we focus on explaining more about Mac data recovery software and how they work. The article will help you better understand Mac data recovery software, how they work, and how to choose the best to use with your system.
Mac Data Recovery Software
The best data recovery software for Mac will help you:
Recover data from crashed or non-booting Mac
Recover deleted documents, emails, videos, audios, and photos
Protect macOS Big Sur and lower versions
Support data recovery from USB corruption, unrecognized drives, and partition loss
Let's look at one of the best data recovery software for Mac – Disk Drill for Mac.
Disk Drill For Mac
Disk Drill, developed by Cleverfiles, is the free data software for Mac OS X. in addition to having previewing capabilities for recovered files and folders, Disk Drill Basic contains several other functionalities such as Guaranteed Recovery and Recovery Vault, boot disk maker, lost partition restoration and so on. This makes Disk Drill one of the best Mac data recovery software to use.
Also, the software works on both internal and external hard drives, SD cards, USB flash drives, and many other external appliances that you can connect to your Mac.
The latest version of the software has an extensive database of file signatures that can be recovered from drives even when your devices are formatted. Besides, the software uses very efficient and quick scanning algorithms.
If you are using macOS and think that this software may become obsolete after some usage time, you are wrong. Disk Drill Data Recovery for Mac is constantly updated and supported by committed teams to cover all the cases of data corruption that may result from the loss of power, improper removal of a device, etc. Below are some of the main features that make Disk Drill a top data recovery software for Mac:
Guarantee Recovery is a background service that saves a copy of each file to a user-specific folder. Both the data protection modules significantly reduce the chances of permanently losing critical data.
Recovery Vault provides an extra layer to the Mac trash bin that references the deleted files on Mac. The data recovery feature provides the ability to recover lost data from a byte-to-byte cone version of the device and even partitions without risking the original storage source.
Other available tools for free include Disk Health Monitor, Time Machine Recovery, Emergency Recovery Boot Drive, Duplicate File Finder, and Mac Cleaner.
Disk Drill, therefore successfully manages the balance between essential features for casual users and those advanced features required by professional and enterprise users.
How Does It work?
1. Clean Up Your Mac
The apps help you get rid of temporary files, uninstall unwanted applications, clean up additional languages, delete big files stored in the mail, among other locations.
Disk Drill has significant features of cleaning applications and will help you get rid of duplicate files too quickly.
2. Find And Remove Duplicate Files
Disk Drill helps you by quickly finding and removing duplicate data on your Mac.
3. Empty The Trash Cans
Emptying the trash cans is the other way to empty or clean up space on Mac. Usually, when you delete files, they are sent to the trash can for storage so that you can easily recover them.
4. Uninstall Applications
You may have installed several apps in the Mac that you no longer use. Such apps take up much space on your device, and you can remove them with Disk Drill to free up space.
5. Clean Out Temporary Files
Many people still retain files they have used in their MacBook. Such files will be taking up your disk space without adding any value. Cleaning the temporary files is an excellent way to free up some space for more important files.
Other Mac Data Recovery Software To Consider
Apart from Disk Drill, other software that is also considered among the best recovery apps on Mac include:
PhotoRec For Mac
EaseUS Data Recovery Wizard for Mac
MiniTool Power Data Recovery for Mac
Softtote Mac Data Recovery
Paperless Travel Pilot Outlines Best Practices for Digital Travel Experience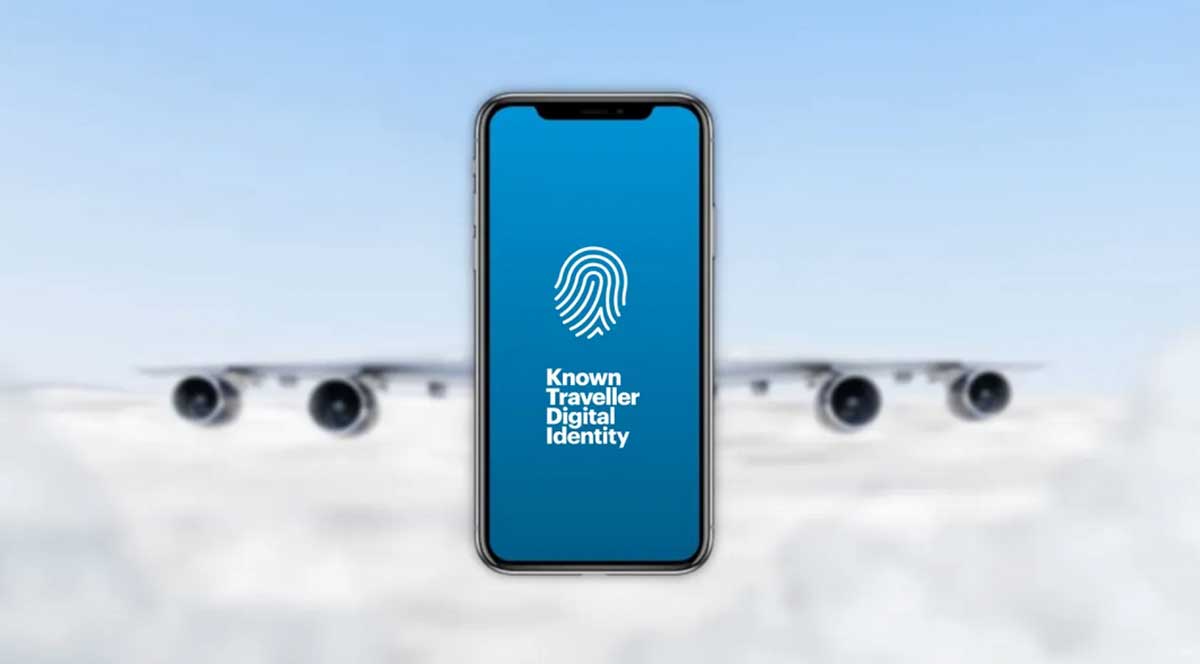 The World Economic Forum today releases findings from its digital passport pilot project which indicate that a fully digital travel experience is possible. However, further collaboration is needed to progress towards globally accepted and verifiable digital travel credentials.
The Known Traveller Digital Identity (KTDI)initiative, which was started in 2018, has worked with the governments of Canada and the Netherlands plus private-sector partners to pilot digital travel credentials for paperless travel between two countries. Lessons from this pilot are particularly relevant today as COVID-19 has underscored the need for verifiable digital credentials in cross-border travel.
A new white paper, Accelerating the Transition to Digital Credentials for Travel, is the result of collaboration between the World Economic Forum, Accenture and industry and government partners. It draws on lessons from the KTDI pilot and is intended to serve as a playbook to guide decision making and help assess important considerations in the use of verifiable digital travel credentials across borders.
"Creating digital travel credentials that work across borders is not an issue of technology but an issue of governance," said Lauren Uppink, Head of Aviation, Travel and Tourism, World Economic Forum. "The learnings from the Forum's KTDI consortium demonstrates that while the technology for the next stage of digital-first travel is ready, thoughtful collective action is what truly enables the design and effective implementation of global governance structures, ensuring that digital travel credentials are easy to use, trustworthy and verifiable across borders."
"The pandemic has highlighted the urgency for trusted, widely-accepted, privacy preserving digital travel credentials," says Christine Leong, Global Lead for Blockchain Identity & Biometrics, Accenture. "Leveraging digital travel credentials would provide a much more secure way of sharing verifiable information, leading to greater assurance for travellers, shorter airport processing time, and greater efficiency for airline and border staff. To achieve this, governments and private sector organisations must collaborate to bring about a seamless, paperless and contactless travel continuum for all. The time to work together is now."
Lessons from the KTDI pilot
The KTDI project established that two major, often misleadingly polarized, technology approaches to verifiable digital identities can work together. Working with governments and technology partners, the consortium found that public key infrastructure (PKI) and decentralized digital identity can co-exist and address the digitalization of various parts of a travel journey.
Furthermore, the pilot project found that these technologies can and must be integrated within existing systems to accelerate adoption and scale.
Interoperability and collaboration were other key areas for progress identified during the KTDI pilot. For paper passports, interoperability already exists as all participating member states agree to follow the specifications through the International Civil Aviation Organization (ICAO)'s governance and trust frameworks.
Such an agreement for the specifications of digital travel credentials is not as widespread yet, but the adoption of traditional passport specifications shows that the benefits of using digital credentials in travel cannot be realized through isolated or one-off approaches.
The KTDI project
The first cross-border pilot for digital travel identification, the Known Traveller Digital Identity (KTDI) project, has been piloted with government partners from Canada and the Netherlands, along with a consortium of technology, private sector and other partners. The KTDI partners have designed and built the first government-led, public-private ecosystem to test the vision of safe and seamless cross-border travel. This vision aimed to reduce touchpoints by using emerging technologies, including biometrics and decentralized identity, and inform the future development of a globally accepted decentralized identity ecosystem.
Although the COVID-19 pandemic has affected KTDI pilot efforts, it has also created an opportunity to further analyse how decentralized digital identity and PKI-based approaches could work together or work in sync. Although the initial pilot employed a decentralized identity approach to trial trusted digital credentials, KTDI could in the future expand to incorporate additional verifiable credentials such as COVID-19 vaccination certificates, as well as PKI-based digital credentials.
The consortium's achievements and expertise can serve as a valuable blueprint to inform other similar efforts being pursued globally.
Online game showcases plight of our planet's disappearing coral reefs
One of the world's leading producers of online word games joined a global effort to help protect the planet's coral reefs, which a new report finds are disappearing at an alarming rate.
Sweden's MAG Interactive has unveiled six ocean-themed games to educate people about the ocean, coral reefs and climate change risks. The games will be launched in Wordzee, Ruzzle, Word Domination, WordBrain, WordBrain 2 and New QuizDuel.
Players are encouraged to either add their name to the petition for greater ocean and climate action and/or donate to projects associated with the Global Fund for Coral Reefs that are working to protect ocean health.
MAG Interactive is part of United Nations Environment Programmes's (UNEP's) Playing for the Planet Alliance that brings together gaming companies worldwide with a monthly active player base of more than 1.5 billion and a common goal of improving the environment through play.
The initiative has seen developers, including the popular Rovio Angry Birds, integrate environmental messages into their games to support the global environmental agenda, ranging from planting millions of trees to reducing plastic in their products.
Gaming companies are also supporting the Playing4Forests pledge, asking world leaders to protect forests as a line of defence against climate change.
"We couldn't be more excited to join hands with MAG Interactive and Playing for the Planet partners, to raise awareness and resources for our planet's precious coral reefs on the front line of climate change," said Leticia Carvalho, Head of Marine and Freshwater at UNEP.
"Many people have no idea of the value of coral reefs to the well being of species and humans alike. Gaming can be transformational in inspiring this learning and action journey," she added.
While they may look like plants or hard rocks, most corals are made up of thousands of small, soft-bodied animals, called polyps, surrounded by stony exoskeletons. Coral reefs support a quarter of all marine life. They also provide at least half a billion people with jobs and food while protecting coastlines from storms and flooding.
Coral reefs are also extremely sensitive to climate change. Corals have shown the most rapid increase in extinction risk of all the species assessed by the Global Biodiversity Outlook.
When waters get too warm, corals release the symbiotic algae turning white, a process known as bleaching. While corals can recover from bleaching if conditions improve, prolonged coral bleaching can be fatal.
The Status of Coral Reefs of the World: 2020, released last week by the Global Coral Reef Monitoring Network in partnership with UNEP, found that 14 per cent of the world's coral has been lost since 2009, and climate change is threatening what remains of these fragile ecosystems, often call the "rainforests of the sea."
In the last 12 years, around 11,700 square kilometres of coral has disappeared. That is more than all the living coral in Australia.
But there is still hope for corals. Across the globe, scientists are identifying pockets of coral habitats that have greater resilience to climate change and may provide the key to their survival. The research shows that incorporating coral safe havens, known as climate refugia, into conservation plans is vital for ensuring their future survival as we work to halt and reverse current threats.
"Our goal is to create engaging content for our players while spreading an important message, that they have the power to help preserve marine ecosystems," said Daniel Hasselberg, CEO of MAG Interactive.
MAG Interactive, whose ten game titles have been downloaded over 350 million times, developed the ocean-themes games based on the UNEP-led campaign Glowing Glowing Gone.
The creative campaign works to curb the threats to coral reefs, which along with climate change are under siege from overfishing, coastal development, pollution and ocean acidification.
The debut of the ocean-themed games preceded the recent announcement of US$125 million earmarked for the Global Fund for Coral Reefs to address critical financing and private investment barriers centered around the blue economy and to protect coral reefs. As the Global Climate Fund's first at-scale private sector programme in climate adaptation, this investment signifies a major achievement for coral and climate resilience.