India urged to lead global push for clean energy, climate action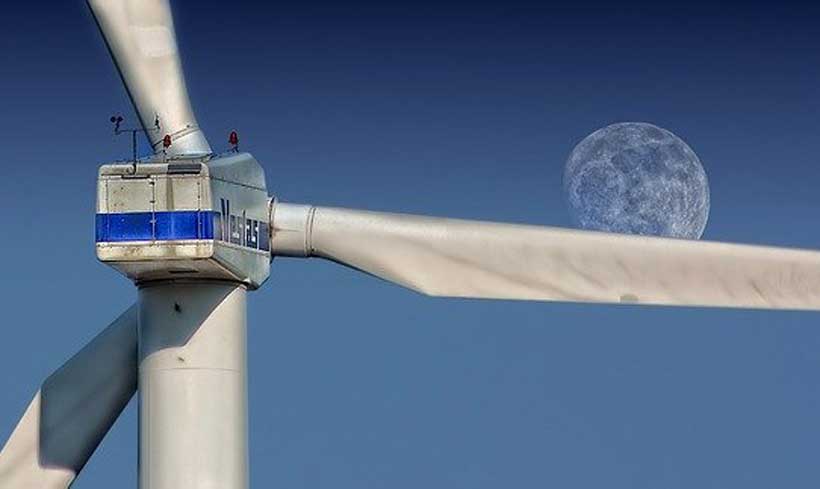 India has a crucial role to play in promoting clean energy and climate action as the world looks to recover from the COVID-19 pandemic, UN Secretary-General António Guterres said on Friday.
Delivering the 19th Darbari Seth Memorial Lecture, the UN chief called on India to take the lead in transforming global economic, energy and health systems to save lives, create inclusive economies and avert the threat of climate change.
"India can become a true global superpower in the fight against climate change, if it speeds up its shift from fossil fuels to renewable energy," he stated.
With the pandemic putting sustainable development at risk, exposing vulnerabilities that will worsen with climate change, the Secretary-General outlined how switching to clean energy could benefit millions worldwide.
"Investments in renewable energy, clean transport and energy efficiency during the recovery from the pandemic could extend electricity access to 270 million people worldwide – fully a third of the people that currently lack it," he said.
Furthermore, "these same investments could help create nine million jobs annually over the next three years", he added.
End fossil fuel subsidies
Mr. Guterres highlighted India's progress in the renewable energy sector.
The number of workers has risen five-fold since 2015, while last year, spending on solar energy eclipsed coal-fired power generation for the first time.
Despite significant challenges, the South Asian giant has embraced the technology that will power a sustainable future, and is a pioneer in areas such as clean cooking.
However, the UN chief noted that subsidies for fossil fuels, such as coal, are still roughly seven times higher than subsidies for clean energy. The situation is the same in many other parts of the world, something he found "deeply troubling".
"I have asked all G20 countries, including India, to invest in a clean, green transition as they recover from the COVID-19 pandemic," he said. "This means ending fossil fuel subsidies, placing a price on carbon pollution and committing to no new coal power plants after 2020."
'Up in smoke'
Fossil fuels, including coal emissions, create pollution that has severely damaged human health.
Mr. Guterres said eliminating them would result in a rise in life expectancy by 20 months, and prevent some 5.5 million deaths annually worldwide.
Unlike renewable energy, investing in fossil fuels is "bad economics", he continued, which explains why the world's largest investors are abandoning coal.
"They see the writing on the wall," he said. "The coal business is going up in smoke."
Time for bold leadership
The UN chief said he was inspired to learn about a "promising trend" in India.
During the pandemic, the proportion of renewable energy rose from 17 per cent to 24 per cent, while coal-fired power declined from 76 per cent to 66 per cent.
Mr. Guterres underlined that renewable energy must continue to grow, and coal use progressively phased out.
"Today is the time for bold leadership on clean energy and climate action. I call on India to be at the helm of the ambitious leadership we need," he said.
Honouring a climate action pioneer
The Darbari Seth Memorial Lecture has been delivered annually since 2002, in honour of the late Indian industrialist and founder of The Energy and Resources Institute (TERI).
The Secretary-General described Mr. Seth as "a climate action pioneer" who stressed that his country must end its reliance on fossil fuels and instead invest in solar power.
"India has all the ingredients for exerting the leadership at home and abroad envisioned by Darbari Seth," he said.
Renewable Energy Jobs Continue Growth to 11.5 Million Worldwide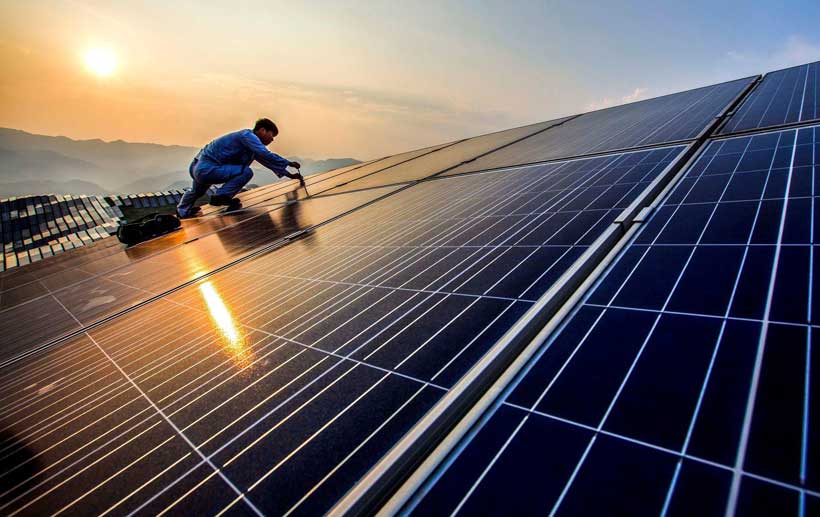 Renewable energy continues to bring socio-economic benefits by creating numerous jobs worldwide, according to the latest figures released by the International Renewable Energy Agency (IRENA) today. The seventh edition of Renewable Energy and Jobs – Annual Review shows that jobs in the sector reached 11.5 million globally last year, led by solar PV with some 3.8 million jobs, or a third of the total.
"Adopting renewables creates jobs and boosts local income in both developed and developing energy markets," said IRENA's Director-General Francesco La Camera. "While today we see a handful of countries in the lead, each country can harness its renewable potential, take steps to leverage local capabilities for industrial development, and train its workers."
Last year, sixty-three per cent of all renewables jobs were recorded in Asia, confirming the region's status as a market leader, the new report reveals. Biofuels jobs followed closely behind solar PV, reaching 2.5 million. Many of these jobs are in the agricultural supply chain, particularly in countries like Brazil, Colombia, Malaysia, the Philippines and Thailand, with labour-intensive operations. Other large employers in the renewables sector are the hydropower and wind industries, with close to 2 million and 1.2 million jobs, respectively.
Renewables jobs have shown more inclusion and a better gender balance than fossil fuels. The report highlights that women held 32 per cent of total renewables jobs, as opposed to 21 per cent in fossil fuels sectors.
Although precise estimates remain scarce and absolute numbers are small for now, off-grid renewables are creating growing employment, led by solar technology. Decentralised renewable energy can also propel productive uses in rural areas. This job multiplier effect can be seen in farming and food processing, healthcare, communications, and local commerce.
Comprehensive policies, led by education and training measures, labour market interventions, and industrial policies that support the leveraging of local capacities, are essential for sustaining the renewables jobs expansion.
The 2020 edition of the Annual Review highlights promising initiatives to support the education and training of workers. Such efforts revolve around vocational training, curricula-building, teacher training, the use of information and communications technology, promotion of innovative public-private partnerships, and recruitment of under-represented groups such as women.
Policymakers must also prioritise reskilling for fossil fuel sector workers who have lost or are at risk of losing their livelihoods. Many have considerable skills and expertise to contribute to a reoriented, clean energy industry.
The world has seen encouraging growth in renewables jobs. But it can bring about much larger employment by adopting a comprehensive policy framework that drives the energy transition. Never has the importance of such a push been clearer than at this momentous juncture. Even as the world is still dealing with the COVID-19 pandemic, humanity receives near-daily reminders of what lies in store if we fail to address the gathering climate disruptions.
The need to chart a different course is undeniable, as are the benefits to be reaped. IRENA's recently-released Post-COVID Recovery Agenda found that an ambitious stimulus programme could create up to 5.5 million more jobs over the next three years than a business-as-usual approach. Such an initiative would also allow the world to stay on track for creating the 42 million renewables jobs that the agency's Global Renewables Outlook projects for 2050.
Read the full report
Pakistan Making Shift to Clean Power Production and Lower Energy Costs
Today, the World Bank's Board of Executive Directors approved $450 million in financing to support Pakistan's transition to renewable energy resources that reduce its reliance on fossil fuel imports and lower costs of electricity production.
The Khyber Pakhtunkhwa Hydropower and Renewable Energy Development Project will help shift the national energy mix to domestic clean resources by investing in renewable energy generation, including hydropower and solar, in Khyber Pakhtunkhwa province. It will also help strengthen energy sector institutions to better manage a growing portfolio of renewable energy projects across the province.
"This project supports Pakistan's goal to become a low-carbon, renewable energy-reliant economy by 2030 and contributes to its national target in reducing greenhouse gas emissions to combat climate change," said Najy Benhassine, World Bank Country Director for Pakistan. "It will facilitate the expansion of renewable energy in Khyber Pakhtunkhwa by identifying and preparing solar and hydropower projects that are technically sound, environmentally and socially sustainable, and investment ready."
The project will provide low-cost and low-carbon electricity to consumers and will support the economic development of those communities near the hydropower and solar projects by revitalizing infrastructure, creating jobs, and supporting the development of tourism activities.
"To scale up renewable energy in Khyber Pakhtunkhwa, the project includes a comprehensive skills training program to build technical capacity in identifying investment opportunities, preparing projects, and mobilizing commercial financing," said Mohammad Saqib, Task Team Leader for the Khyber Pakhtunkhwa Hydropower and Renewable Energy Development project. "In addition, by installing solar photovoltaic systems onto hydropower assets, production capacity is expected to rise and generate greater return on investments."
The world needs to build on the growing momentum behind carbon capture
After years of slow progress, technologies to capture carbon emissions and store or reuse them are gaining momentum, a trend that will need to accelerate significantly for the world to achieve its energy and climate goals, according to a new special report released by the IEA today.
The report, CCUS in Clean Energy Transitions, is being launched at an IEA online event opened by Prime Minister Erna Solberg of Norway, whose government announced a major funding commitment this week for a new carbon capture project that can help tackle emissions from Norway and neighbouring countries.
Carbon capture, utilisation and storage (CCUS) is the only group of technologies that contributes both to reducing emissions in key sectors directly and to removing CO2 from the atmosphere to balance the emissions that are the hardest to prevent – a crucial part of reaching the net-zero emissions goals that a growing number of governments and companies have set for themselves.
Part of the IEA's Energy Technology Perspectives Series, the new IEA report is the most comprehensive global study on CCUS to date. It assesses the state of play of CCUS technologies and maps out the evolving and expanding role they will need to play to put global emissions on a sustainable trajectory. It includes a detailed analysis of CO2 emissions from power and industrial facilities in China, Europe and the United States and potential for storing them.
"The scale of the climate challenge means we need to act across a wide range of energy technologies. Carbon capture is critical for ensuring our transitions to clean energy are secure and sustainable," said Dr Fatih Birol, the IEA Executive Director.
"In order to develop and deploy carbon capture and storage as a technology for the future we need investments in solutions and facilities in many regions and countries," said Prime Minister Solberg. "CCUS will be necessary on a global scale if we are to meet the Paris Agreement. And we must start now."
"Norway has been a global leader in researching, developing and implementing carbon capture technologies, as demonstrated by its major funding commitment this week to the impressive Longship project, which can help not just Norway but other European countries reduce their emissions," Dr Birol said. "The IEA is delighted and honoured that Prime Minister Solberg is taking part in the launch of our new report that will help inform policy-making on CCUS around the world."
Plans for more than 30 commercial CCUS facilities have been announced globally in the last three years. And projects now nearing a final investment decision represent an estimated potential investment of around USD 27 billion – more than double the investment planned in 2017. This portfolio of projects is increasingly diverse and would double the amount of CO2 captured globally.
The report sets out the four main ways that CCUS technologies contribute to clean energy transitions:
Tackling emissions from existing energy infrastructure such as power and industrial plants;
Providing a solution for some of the most challenging emissions from heavy industries like cement and chemicals, as well as from aviation;
Offering a cost-effective pathway for low-carbon hydrogen production in many regions;
Removing CO2 from the atmosphere.
Although CCUS facilities have been operating for decades in certain industries like natural gas and fertilisers, they are still at an early stage of development in key sectors such as cement. These are the areas where CCUS technologies are particularly important for tackling emissions because of a lack of alternatives.
"Action from governments will be essential for establishing a sustainable and viable market for CCUS," Dr Birol said. "But industry must also embrace the opportunity. No sector will be unaffected by clean energy transitions – and for some, including heavy industry, the value of CCUS is inescapable. As our new report demonstrates, the IEA is committed to leading CCUS analysis and policy advice worldwide – and to bringing together governments, companies and other key players to work together to achieve our shared energy and climate goals."