Hurricane Laura: Most dangerous hurricane to hit the US this season
Hurricane Laura is by far the most intense and dangerous hurricane to hit the United States this season, the UN weather agency said on Friday, the day after it made landfall on the US Gulf Coast.
While it is difficult to link any individual tropical cyclone to climate change, the UN World Meteorological Organization (WMO) expects to see more powerful storms in future as a result of global warming.
Laura is the seventh named storm to landfall in the US this season, which has just begun what is traditionally its most intense period. It intensified within 24 hours from a Category 1 to a strong Category 4 on the Saffir Simson hurricane scale.
According to news reports, some 1,500 people are being sent into Louisiana for rescue and clean up missions, including troops from the National Guard.
Winds of up to 150 mph caused severe damage, including the death of at least six people, and left half a million homes without power.
Louisiana Governor John Bel Edwards tweeted that the hurricane has left roads flooded and wildlife displaced, warning people to stay vigilant.
Breaking it down
Because storms feed on warm water, and higher water temperatures lead to sea-level rise, an increase in the risk of flooding during high tides and in the event of storm surges follow, WMO explained.
Moreover, warmer air also holds more atmospheric water vapor, which enables tropical storms to strengthen and unleash more precipitation.
"Sea level rise, which very likely has a substantial human contribution to the global mean observed rise…could be causing higher storm surge levels for tropical cyclones that do occur", Tom Knutson, Chair of the WMO Task Team on Tropical Cyclones and Climate Change said in a statement.
Anthropogenic warming
Anthropogenic warming, which is caused by human activity, accompanied by an increase in atmospheric moisture will likely cause tropical cyclone rainfall rates to increase in the future, WMO pointed out.
"Models project an increase on the order of 10-15 per cent for rainfall rates averaged within about 100 km of the storm for a 2 degrees Celsius global warming scenario," said Mr. Knutson.
Moreover, it is likely that the intensity of tropical cyclones around the world will increase on average, implying an even larger percentage increase in the destructive potential per storm.
Uncertainty ahead
However, the WMO official flagged that storm size responses to anthropogenic warming are "uncertain".
While the global proportion of tropical cyclones that reach intense Category 4 and 5 levels will "likely increase due to anthropogenic warming over the next century", Mr. Knutson questioned "the global number" of Category 4 and 5 storms in future projections since "most modeling studies project a decrease (or little change) in the global frequency of all tropical cyclones combined".
The Financial Dilemma: All You Need To Know About Credit Checking
In personal finance, most people prioritize taking care of their credit scores and raise considerations about credit checking. Simply put, good credit is vital in determining your financial health and access to a broad range of financial services, which is helpful if you're working on loans, credit cards, or acquiring investment assets like housing and cars.
This article will cover the essential parts of credit checking and credit scores, what it entails, and how it can affect your financial lifestyle.
Understanding Credit Checking
Credit checking, commonly known as a credit score check or credit inquiry, is a process in which banks, lenders, and landlords assess a client's creditworthiness. It involves a brief assessment of a person's credit report and score to evaluate their capacity to manage their obligations and repay debts.
Credit checking exists in most cases where an investment or loan is involved, and based on the results of their credit checks, lenders or landlords reserve the right to decline or approve a lease request or loan, which emphasizes the importance of building a good credit score.
Types of Credit Checking
In credit checking, two types of evaluation can affect your credit score, these are:
1. Soft Pull
Soft pulls or soft inquiries are credit checks that don't impact a person's credit score when evaluating their creditworthiness. This happens when you typically check your credit reports, ask a potential employer for background checks, or receive pre-approved credit offers from banks or other establishments.
2. Hard Pull
On the other hand, hard inquiries occur when a lender reviews your credit report as part of their approval process, like real estate, getting another credit card, or a loan. Hard inquiries may harm your credit score. Fortunately, it is only temporary, and you can recover from it through suitable financial activities like paying debts or settling accounts.
Credit Score vs. Credit Checking Reports
You might think that credit scores and credit reports are the same. Although closely related, credit scores are a numerical system that evaluates your creditworthiness. In contrast, a credit report or check is a detailed breakdown of your financial activities.
For example, inside your credit report are your recent credit card transactions, pre-approval processes, and recent financial activities that, in turn, reflect your overall credit score.
Considering the information above, you must understand that you know how to read your reports and understand the reason behind your credit scores. After all, self-checking your credit report is free, and you can manage it before lenders or other financial entities can incur a hard pull.
What Makes Credit Checking Important
Your credit score is a tangible representation of your creditworthiness. In other words, it reports how banks and financial institutions can trust you as a responsible borrower. A stern analysis of your credit activities allows you and your bank to work together in making favorable loan or investment programs.
To give you an idea, here's how credit checks impact your financial well-being in various ways:
Interest Rates
Determining your credit score through a hard pull often determines the interest rate you'll receive in loans and credit card debts. A higher score can lead to favorable terms and lower interest rates, saving you money.
Loan Approvals
Financial lenders use credit checks as part of their decision-making process. Depending on whether your score is high or low, it may result in denying your application or approving it and proceeding to a curated loan agreement contract.
Real Estate
In housing, landlords are typically more flexible in accepting would-be tenants. A good credit score approves them of their rental request, while a bad one may either outright deny their application or adjust for a higher security deposit instead. Overall, such flexibilities are unique from one property to another and may depend on the state's housing regulations.
Employment
Not all companies do this, but some employers conduct soft credit checks for background checks, especially for positions involving financial management or handling sensitive accounts. After all, why would they hire someone in a financial position with bad financial credit?
Insurance Policies
Your credit scores affect your payment terms for insurance premiums, especially for home or auto insurance. A lower credit score may result in higher insurance costs. Fortunately, most insurance companies still offer the same policies, so you'd still get the same benefit whether you have a higher or lower credit score.
Final Thoughts
Given the importance of credit checks and their significant impact on financial well-being, you must manage your finances. The good thing is that you're always entitled to do a self-credit check on most banks for free and report inaccuracies before settling down to an investment. Nevertheless, your credit is a fundamental aspect of personal finance, and good standing can help you go through most financial decisions and secure your future.
The 13th IPACC for Indo-Pacific, hosted by India and the U.S.
The comments on the strategic landscape came at the Indo-Pacific Armies Chiefs Conference (IPACC), being attended by military leaders from 30 countries, 'Hindustan Times' informs.
"The region faces a complex web of security challenges, including boundary disputes. The need to comprehensively deal with these challenges has led to the full involvement of the states in the region, with all their organisations, including their armies," Indian Defence minister Rajnath Singh (photo) said in his inaugural speech at the 13th IPACC, hosted by India and the US.
Rajnath Singh pointed out that states must recognise that global issues involve multiple stakeholders and no one country can address these challenges in isolation.
The defence minister said peace and prosperity in the Indo-Pacific can be achieved in consonance with the ancient Indian ethos of 'Vasudhaiva Kutumbakam' (The world is one family).
Singh emphasised that the Indo-Pacific is no more a maritime construct, but a full-fledged geo-strategic construct, and the region is facing a complex web of security challenges, including boundary disputes and piracy.
He explained his vision for the region through a theoretical model by American author Stephen R Covey, which is based on two circles – 'Circle of Concern' and 'Circle of Influence'.
"There may be instances when the 'Circle of Concern' of different nations overlap with each other. International maritime trade routes passing through high seas, beyond the exclusive economic zones of any country, are relevant examples," he said.
"This can either result in conflict between nations or they can decide to coexist by mutually deciding the rules of engagement. The concept of these circles underscores the importance of strategic thinking and prioritisation," he added.
Singh pointed out that states must recognise that global issues involve multiple stakeholders and no one country can address these challenges in isolation.
He stressed the need to engage with the broader international community and work collaboratively through diplomacy, international organisations and treaties to tackle common concerns within the overlapping 'Circle of Concern'.
Singh was of the view that states, at the same time, must identify and seek to expand their 'Circle of Influence' to promote national interests on the global stage.
"This conference is an exercise where we all are trying to expand our 'Circle of Influence' while harmonising the overlaps of our 'Circle of Concern'," he added.
Rajnath Singh said security considerations have elevated the strategic significance of the Indo-Pacific and the vast stretch confronts a web of challenges that no country can tackle alone, with army chief General Manoj Pande describing it as a theatre of complexities with manifestations of inter-state competitions and a top US general calling for deepening partnerships in the region to jointly promote peace and stability.
Pande said India's outlook for the Indo-Pacific emphasised respect for the sovereignty and territorial integrity of all countries, peaceful resolution of disputes, avoidance of force and adherence to international law.
"While efforts by countries are converging towards effecting a free and stable Indo-Pacific, yet we are witnessing manifestations of inter-state contestations and competitions."
The army chief listed territorial disputes over landmasses and the militarisation of artificial islands in contested waters as key security concerns in the region.
India's efforts to build robust military partnerships with friendly countries underscore its commitment to safeguard national interests and address global challenges, Singh said. "The Indo-Pacific Region has emerged as a pivotal geopolitical and strategic concept in recent years, transforming from a primarily maritime concept into a comprehensive strategic framework."
Singh reiterated that India stands for a "free, open, inclusive and rules-based Indo-Pacific region."
"States must recognise that there are global issues and challenges involving multiple stakeholders that no one country can address in isolation. They need to engage with the broader international community and work collaboratively through diplomacy, international organisations, and treaties to tackle common concerns," he said.
In a joint press briefing with US army chief of staff General Randy George, General Manoj Pande said the Indo-Pacific construct has come to occupy central space in the contemporary geostrategic canvass in recent years. "Its significance reflects the evolving global dynamics in the political, security, economic and environmental domains. The region is a theatre of complexities and challenges. Periodic ideation and discussions among partners are necessary, with efforts focussed on the shared responsibility for achieving and sustaining peace and stability," Pande said.
Responding to a question on China, the army chief said the IPACC construct was not a military alliance directed against any country or group of countries, with its goal being bringing military leaders together to enhance collaboration and understanding in the Indo-Pacific, sharing best practices, planning effective humanitarian assistance and disaster relief and charting a roadmap for the future. "The aim is to build trust and strengthen friendships."
General George said IPACC was looking at building a security architecture that would bind the region together and lead to unity and collective commitment. "Unity and commitment are the best deterrents," he said, adding that the partnership between the US and Indian armies was vital for stability in the region. In a challenging global security environment, having great allies and partners is more important than ever before."
The diplomatic row with Canada will not impact the participation of its army in the conference, and the country is an "important partner" in the IPACC journey, said Major General Abhinaya Rai, additional director general, Strategic Planning.
"It doesn't impact us. The Canadian (deputy) chief is coming here. His delegation is coming here. Even when we look at the relationships with some of our neighbours… where we may have had a standoff but we continue to engage them at all levels, be it the military level and at the diplomatic level. And I am referring directly to China here," Rai said at a curtain-raiser to the conference that was attended by a battery of defence attaches from the participating countries, including Colonel Todd Braithwaite from Canada.
The Indo-Pacific Armies Management Seminar (IPAMS) and Senior Enlisted Leaders Forum (SELF) will also be held alongside IPACC.
The events will provide a unique opportunity "to build common perspectives towards a shared vision" and help build partnerships and strengthen friendships across the Indo-Pacific, said Army Vice Chief Lieutenant General MV Suchindra Kumar: "It is indeed fortuitous and a matter of great pride that the triad of IPACC, IPAMS and SELF is being hosted by the Indian Army in the same year as India's G-20 and SCO Presidency."
Plant-based foods improve health and environment, says top EU scientific advisor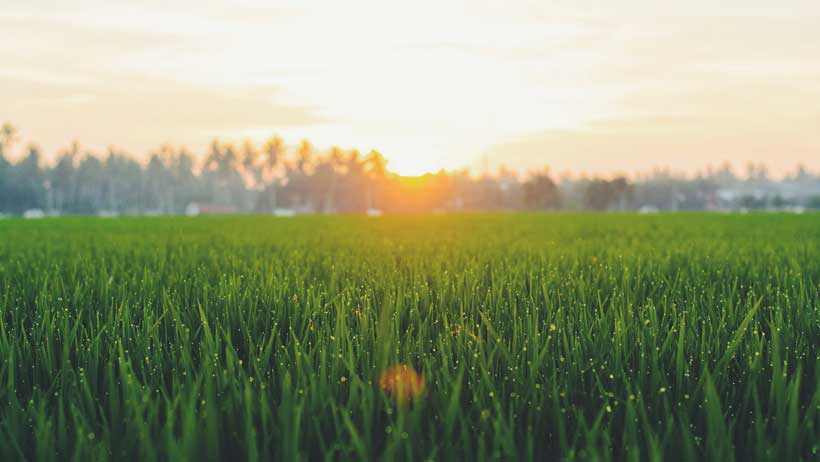 A shift in diets is central to tackling obesity and climate change, according to Eric Lambin, a member of the European Commission's Group of Chief Scientific Advisors.
By HORIZON STAFF
Human health is inextricably linked to food and the environment. The world, including Europe, faces emergencies on all three fronts.
The current food system is damaging people's health by contributing to obesity and destroying the environment by, among other things, causing greenhouse-gas emissions and biodiversity loss.
Given the high stakes and challenges, Horizon Magazine plans a five-part series of articles over the remainder of 2023 on "sustainable food". The aim is to highlight the promises of bringing about fundamental improvements in this area including with the help of research and innovation.
Today's start of the series sets the stage by featuring an interview with Eric Lambin, a professor of geography and sustainability science at the Université catholique de Louvain in Belgium.
Lambin is also a member of the European Commission's Group of Chief Scientific Advisors (GCSA), which produced a June 2023 Scientific Opinion entitled "Towards Sustainable Food Consumption". The opinion was requested by European Commissioner for Health and Food Safety Stella Kyriakides.
The ensuing articles in the series will focus on dietary shifts, urban food systems, the microbiome and the role of legislation.
1. Food, health and sustainability have been linked for thousands of years. Why should people today pay any particular attention to this area?
We are now facing a public health crisis – with widespread overweight, obesity and malnutrition issues – and a global environmental crisis.
Today, livestock accounts for more than 14% of human-induced greenhouse-gas emissions, which is more than the emissions from all the world's cars and trucks. Production of meat – especially beef – drives climate change directly by emitting methane and indirectly by converting tropical forests for pastures and animal-feed production. Forest conversion not only adds to emissions but also causes biodiversity loss. We imagine most of the green fields we drive past are crops for humans to eat, whereas in fact two-thirds of the world's agricultural lands are grazing lands and 40% of the world's cropland is for animal feed.
Our Scientific Opinion calls for system-wide changes to correct this.
2. What would a more sustainable food system mean concretely?
For most Europeans, diets should be more plant-based as they are often too high in meat and dairy products, which have much higher environmental footprints than plant-based foods.
To shift towards a healthier and more sustainable diet, it is recommended to consume more legumes, fruits, vegetables, nuts and seeds and less meat – especially red and processed meat – fewer foods rich in saturated fat, salt and sugar, fewer snacks with poor nutritional qualities and fewer ultra-processed foods, sugary drinks and alcoholic drinks.
For animal-based foods, we should prioritise the consumption of sustainably sourced fish and seafood.
We also need to reduce food waste to minimise the unnecessary use of resources for growing, harvesting, transporting and packaging food that ends up in landfills.
3. What role can the EU play to ensure that food is healthier and greener?
The Scientific Opinion recommends that policy measures aiming to change consumer behaviour should focus on the whole "food environment". That is anywhere where people obtain, eat and discuss their food.
So policy measures should address not only consumers but also food providers, producers, manufacturers, distributors and retailers. The competences needed to accelerate a transition towards more sustainable and healthy diets are distributed at all levels of governance, from the EU to Member States, regions and municipalities.
The EU can provide guidelines, adjust subsidies, develop labels, expand its current carbon-pricing scheme, among other things, and encourage Member States to act at their level.
4. What is the GCSA recommending in terms of EU action in this field?
The EU should adopt a mix of complementary policies based on pricing, information and regulation.
Healthy and sustainable diets should be the easiest and most affordable choice. EU Member States should consider new incentives including lower value-added tax on fruits and vegetables as well as disincentives such as meat and sugar taxes.
The provision of trusted information about the environmental and health impacts of different foods facilitates healthy and sustainable decision-making by consumers. This is about such things as food literacy, national dietary guidelines and front-of-pack labels.
New policy measures should also make healthy and sustainable diets more available and accessible. This means, for example, the prominent placement of healthy products in retail outlets.
5. What role does scientific advice, including from the GCSA, play in policymaking?
Scientific advice supports evidence-based policymaking by analysing scientific findings on a given topic, based on high-quality science.
Scientific advisors are intermediaries between science and policy. They need to demonstrate their trustworthiness by following a transparent and an impartial process to analyse evidence. The GCSA works closely with the Science Advice for Policy by European Academies – or SAPEA – consortium. SAPEA assembles multi-disciplinary groups of the best European experts on the topics for which advice is requested by the College of Commissioners.
On matters such as food systems, for which strong vested interests exert influence on policymaking, it is essential to provide independent, science-based recommendations.
6. How can consumers help drive change?
Consumers can contribute through well-informed purchasing decisions that are consistent with their values.
But models of behavioural change recognise that motivation alone isn't sufficient to modify diets. Consumers also need to have the capability and opportunity to adopt new behaviours.
Consumer behaviours are influenced both by personal factors – such as taste preferences, attitudes and knowledge – and by external factors, mainly price, information and social and cultural norms.
All factors must be addressed. Hence the need for a raft of diverse measures targeting the whole food environment that complement each other.
7. What should be the balance between international and local food trade?
Evidence shows that locally produced food isn't always more sustainable than food imported from abroad. For example, some vegetables grown in Europe in greenhouses may use more energy input than vegetables grown in Africa.
Yet, to promote sustainable consumption, the EU could restrict imports of food commodities from places where food production causes major environmental damage – for example, foods from biodiversity-rich and carbon-dense ecosystems, water-demanding crops produced in water-scarce areas and seafood sourced from unsustainably managed stocks.
Some of these restrictions are already covered by new EU legislation on deforestation-free products.
8. How can the EU help ensure that small farmers get treated fairly?
Small farms may struggle to adapt to new regulations as they may lack the capacity to invest in new practices and production systems.
Yet they play a key role in some European regions for providing food, maintaining cultural landscapes and keeping rural areas socially attractive.
Small farmers aren't always as well represented in multi-stakeholder policy dialogues as their large counterparts. Therefore, new policy measures should anticipate possible adverse effects on small farms and be monitored and periodically reviewed to ensure they don't have unintended consequences.
9. What are the main social and political challenges to change?
As in every transformative process, there is resistance from vested interests who benefit from the status quo. It is critical to create an environment that allows all stakeholders to work towards the goal of healthy and sustainable food.
This approach may also help to overcome opposition from those who profit from the current system, including some large private-sector organisations with powerful voices. For example, food-industry representatives have much more resources to defend their case than, say, future generations, thereby creating an imbalance in the debate.
Civil-society organisations have an important role in representing the voiceless.
10. What role does animal well-being have in all this?
Animal welfare is a key ethical dimension of sustainability. It is also central to a "One Health" perspective that integrates the health of people, animals and the environment.
People shift to plant-based diets for health, environmental and/or animal-welfare motives. All three motivations are equally important and they point towards the same direction: decreasing the consumption of animal-sourced products and decreasing intensive animal farming.
This creates an opportunity for companies with a focus on quality products and high animal- welfare standards. For policy, a meat tax framed as an "animal-welfare levy" might be more socially acceptable than an environmental tax.
This article was originally published in Horizon, the EU Research and Innovation Magazine.