Coronavirus: Commission signs first contract with AstraZeneca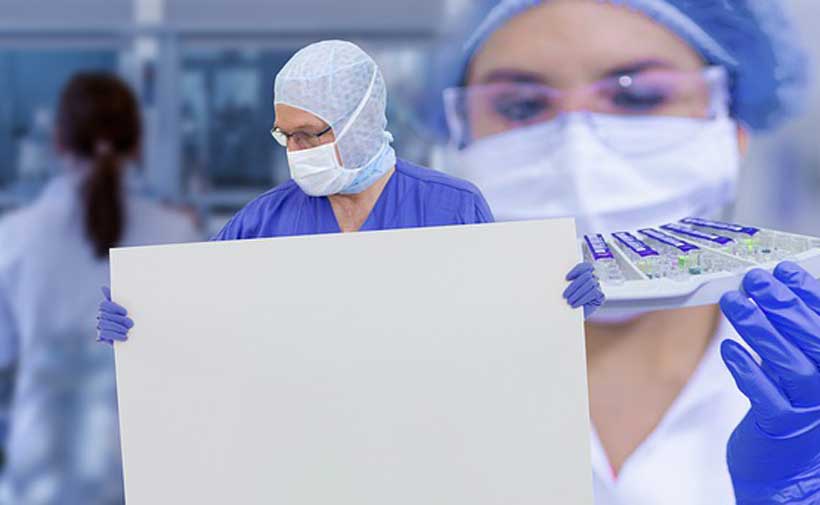 The first contract the European Commission has negotiated on behalf of the EU Member States with a pharmaceutical company entered into force following the formal signature between AstraZeneca and the Commission. The contract will allow the purchase of a vaccine against COVID-19 for all the Member States of the EU as well as the donation to lower and middle income countries or the re-direction to other European countries.
Through the contract, all Member States will be able to purchase 300 million doses of the AstraZeneca vaccine, with an option for further 100 million doses, to be distributed on a population-based pro-rata basis.
The Commission continues discussing similar agreements with other vaccine manufacturers and has concluded successful exploratory talks with Sanofi-GSK on 31 July, Johnson & Johnson on 13 August, CureVac on 18 August and Moderna on 24 August.
Ursula von der Leyen, President of the European Commission, said: "The Commission is working non-stop to provide EU citizens with a safe and effective vaccine against COVID-19 as quickly as possible. The entry into force of the contract with AstraZeneca is an important step forward in this respect. I am looking forward to enriching our portfolio of potential vaccines thanks to contracts with other pharmaceutical companies and engaging with international partners for universal and equitable access to vaccination."
Stella Kyriakides, Commissioner for Health and Food Safety, said: "Our negotiations have now delivered clear results: a first contract signed delivering on our commitment to ensure a diversified vaccine portfolio to protect the public health of our citizens. Today's signature – made possible by the important groundwork undertaken by France, Germany, Italy, and the Netherlands – will ensure that doses of a vaccine which, if proven effective and safe, will be delivered across Member States. We expect to announce additional agreements with other vaccine manufacturers very swiftly. "
AstraZeneca and the University of Oxford joined forces to develop and distribute the University's potential recombinant adenovirus vaccine aimed at preventing COVID-19 infection.
AstraZeneca's vaccine candidate is already in large-scale Phase II/III Clinical Trials after promising results in Phase I/II concerning safety and immunogenicity.
Today's contract is based on the Advanced Purchase Agreement approved on 14 August with AstraZeneca, which will be financed with the Emergency Support Instrument. The "Inclusive Vaccine Alliance" countries (Germany, France, Italy, the Netherlands) who started negotiations with AstraZeneca asked the Commission to take over through an agreement signed on behalf of all Member States.
The decision to support the vaccine proposed by AstraZeneca is based on a sound scientific approach and the technology used (a non-replicative recombinant chimpanzee adenovirus-based vaccine ChAdOx1), speed at delivery at scale, cost, risk sharing, liability and the production capacity able to supply the whole of the EU, among others.
The regulatory processes will be flexible but remain robust. Together with the Member States and the European Medicines Agency, the Commission will use existing flexibilities in the EU's regulatory framework to accelerate the authorisation and availability of successful vaccines against COVID-19, while maintaining the standards for vaccine quality, safety and efficacy.
The necessary safety requirements and specific assessment by the European Medicines Agency as part of the EU market authorisation procedure guarantee that citizens' rights will remain fully protected.
In order to compensate for such high risks taken by manufacturers, the Advanced Purchase Agreements provide for Member States to indemnify the manufacturer for liabilities incurred under certain conditions. Liability still remains with the companies.
Background
Today's contract with AstraZeneca is an important step in the implementation of the European Vaccines Strategy, adopted by the Commission on 17 June 2020. This strategy aims to secure for all European citizens high-quality, safe, effective and affordable vaccines within 12 to 18 months.
To do so, and together with the Member States, the Commission is agreeing Advance Purchase Agreements with vaccine producers reserving or giving the Member States the right to buy a given number of vaccine doses for a certain price, as and when a vaccine becomes available.
Advanced Purchase Agreements are financed with the Emergency Support Instrument, which has funds dedicated to the creation of a portfolio of potential vaccines with different profiles and produced by different companies.
The European Commission is also committed to ensuring that everyone who needs a vaccine gets it, anywhere in the world and not only at home. No one will be safe until everyone is safe. This is why it has raised almost €16 billion since 4 May 2020 under the Coronavirus Global Response, the global action for universal access to tests, treatments and vaccines against coronavirus and for the global recovery.
Why Biden administration has imposed sanctions on five Turkish companies?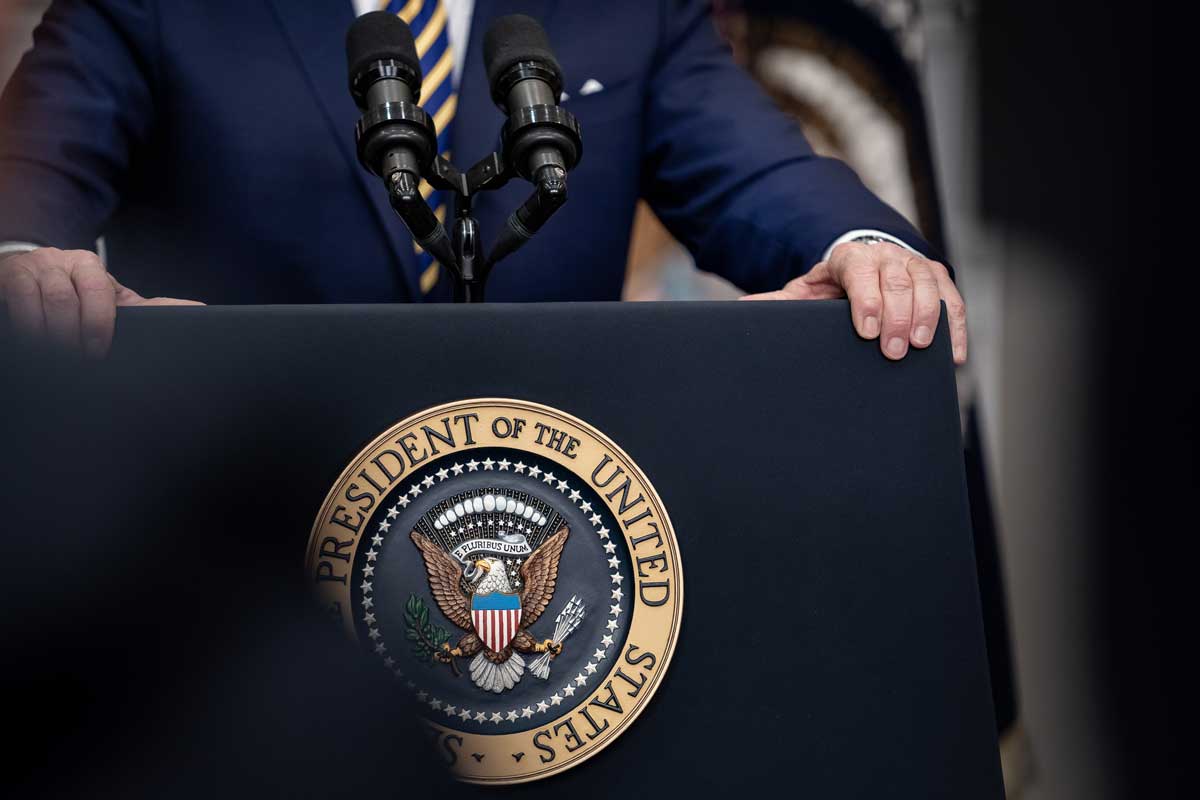 Secondary sanctions are all the rage as Washington gets more desperate to crack down on unaligned countries. The Biden administration has imposed sanctions on five Turkish companies and one Turkish national accused of helping Russia evade sanctions and supporting Moscow in its invasion of Ukraine, turning up the pressure on Ankara over its neutral stance on the Ukraine war, writes Mark Episkopos, an adjunct professor of history at Marymount University, writing on national security and international relations issues.
The new round of designations — part of a larger sanctions package targeting a wide array of Russian entities — included Turkish companies Margiana Insaat Dis Ticaret and Demirci Bilisim Ticaret Sanayi, accused of facilitating the transfer of dual-use goods to Russia.
Ankara sharply broke ranks with its fellow NATO member states, rejecting the West's maximum pressure strategy against the Kremlin in an effort to position itself as a possible mediator between Moscow and Kyiv.
Not only has Turkey refused to participate in the Western sanctions regime, but Ankara's trade relations with Moscow have boomed in the invasion's aftermath. Reuters reported earlier in 2023 that Turkey's exports to Russia jumped 262 percent year over year, reflecting the stark degree to which Ankara has profited from the vacuum caused by the withdrawal of Western economic actors from Russian markets.
Moscow and Ankara have even agreed on the construction of a new gas hub on Turkish territory that would provide Russia with alternate supply routes for gas exports, though the ambitious project is apparently being held up by management disputes.
Russia's economy has proven highly resilient against successive waves of U.S. and EU sanctions packages in large part because it has maintained and even deepened trade ties with much of the non-western world, notably including Turkey, key Middle Eastern actors, and the other BRICS countries. The Biden administration has sought to tighten the screws on Russia by levying secondary sanctions on Chinese, UAE, Turkish, and other entities accused of helping Moscow acquire advanced technology and other goods that U.S. officials say can be used to bolster the Russian war effort in Ukraine.
Turkish President Recep Tayyip Erdogan has built a political brand, cemented well before the 2022 Ukraine invasion with his decision to import S-400 missile defense systems from Russia, as a swing player between Russia and the West. Erdogan has proven adept at exploiting the geopolitical leverage afforded by Turkey's position as a strategically situated Eurasian crossroads, maneuvering between Moscow and Western capitals to advance a ruthlessly pragmatic foreign policy vision that flouts and occasionally even defies broader NATO objectives.
The Ukraine war has provided Erdogan with a surfeit of opportunities to advance this signature brand of statesmanship. Rushing to fill the diplomatic void left by Western states pursuing a maximum-pressure strategy against Moscow, Turkey has cemented its status as one of the war's most important brokers with its role in hosting the ill-fated Spring 2022 Russia-Ukraine peace talks and implementing the Black Sea Grain Initiative, better known as the Ukraine grain deal.
It appears unlikely that Erdogan will be dissuaded from his nonaligned stance by this latest round of secondary sanctions, which follows a similar set of designations announced in April 2023; nor is there any indication that the Biden administration is contemplating upping the ante with more direct punitive actions against Ankara, Mark Episkopos notes.
The 13th IPACC for Indo-Pacific, hosted by India and the U.S.
The comments on the strategic landscape came at the Indo-Pacific Armies Chiefs Conference (IPACC), being attended by military leaders from 30 countries, 'Hindustan Times' informs.
"The region faces a complex web of security challenges, including boundary disputes. The need to comprehensively deal with these challenges has led to the full involvement of the states in the region, with all their organisations, including their armies," Indian Defence minister Rajnath Singh (photo) said in his inaugural speech at the 13th IPACC, hosted by India and the US.
Rajnath Singh pointed out that states must recognise that global issues involve multiple stakeholders and no one country can address these challenges in isolation.
The defence minister said peace and prosperity in the Indo-Pacific can be achieved in consonance with the ancient Indian ethos of 'Vasudhaiva Kutumbakam' (The world is one family).
Singh emphasised that the Indo-Pacific is no more a maritime construct, but a full-fledged geo-strategic construct, and the region is facing a complex web of security challenges, including boundary disputes and piracy.
He explained his vision for the region through a theoretical model by American author Stephen R Covey, which is based on two circles – 'Circle of Concern' and 'Circle of Influence'.
"There may be instances when the 'Circle of Concern' of different nations overlap with each other. International maritime trade routes passing through high seas, beyond the exclusive economic zones of any country, are relevant examples," he said.
"This can either result in conflict between nations or they can decide to coexist by mutually deciding the rules of engagement. The concept of these circles underscores the importance of strategic thinking and prioritisation," he added.
Singh pointed out that states must recognise that global issues involve multiple stakeholders and no one country can address these challenges in isolation.
He stressed the need to engage with the broader international community and work collaboratively through diplomacy, international organisations and treaties to tackle common concerns within the overlapping 'Circle of Concern'.
Singh was of the view that states, at the same time, must identify and seek to expand their 'Circle of Influence' to promote national interests on the global stage.
"This conference is an exercise where we all are trying to expand our 'Circle of Influence' while harmonising the overlaps of our 'Circle of Concern'," he added.
Rajnath Singh said security considerations have elevated the strategic significance of the Indo-Pacific and the vast stretch confronts a web of challenges that no country can tackle alone, with army chief General Manoj Pande describing it as a theatre of complexities with manifestations of inter-state competitions and a top US general calling for deepening partnerships in the region to jointly promote peace and stability.
Pande said India's outlook for the Indo-Pacific emphasised respect for the sovereignty and territorial integrity of all countries, peaceful resolution of disputes, avoidance of force and adherence to international law.
"While efforts by countries are converging towards effecting a free and stable Indo-Pacific, yet we are witnessing manifestations of inter-state contestations and competitions."
The army chief listed territorial disputes over landmasses and the militarisation of artificial islands in contested waters as key security concerns in the region.
India's efforts to build robust military partnerships with friendly countries underscore its commitment to safeguard national interests and address global challenges, Singh said. "The Indo-Pacific Region has emerged as a pivotal geopolitical and strategic concept in recent years, transforming from a primarily maritime concept into a comprehensive strategic framework."
Singh reiterated that India stands for a "free, open, inclusive and rules-based Indo-Pacific region."
"States must recognise that there are global issues and challenges involving multiple stakeholders that no one country can address in isolation. They need to engage with the broader international community and work collaboratively through diplomacy, international organisations, and treaties to tackle common concerns," he said.
In a joint press briefing with US army chief of staff General Randy George, General Manoj Pande said the Indo-Pacific construct has come to occupy central space in the contemporary geostrategic canvass in recent years. "Its significance reflects the evolving global dynamics in the political, security, economic and environmental domains. The region is a theatre of complexities and challenges. Periodic ideation and discussions among partners are necessary, with efforts focussed on the shared responsibility for achieving and sustaining peace and stability," Pande said.
Responding to a question on China, the army chief said the IPACC construct was not a military alliance directed against any country or group of countries, with its goal being bringing military leaders together to enhance collaboration and understanding in the Indo-Pacific, sharing best practices, planning effective humanitarian assistance and disaster relief and charting a roadmap for the future. "The aim is to build trust and strengthen friendships."
General George said IPACC was looking at building a security architecture that would bind the region together and lead to unity and collective commitment. "Unity and commitment are the best deterrents," he said, adding that the partnership between the US and Indian armies was vital for stability in the region. In a challenging global security environment, having great allies and partners is more important than ever before."
The diplomatic row with Canada will not impact the participation of its army in the conference, and the country is an "important partner" in the IPACC journey, said Major General Abhinaya Rai, additional director general, Strategic Planning.
"It doesn't impact us. The Canadian (deputy) chief is coming here. His delegation is coming here. Even when we look at the relationships with some of our neighbours… where we may have had a standoff but we continue to engage them at all levels, be it the military level and at the diplomatic level. And I am referring directly to China here," Rai said at a curtain-raiser to the conference that was attended by a battery of defence attaches from the participating countries, including Colonel Todd Braithwaite from Canada.
The Indo-Pacific Armies Management Seminar (IPAMS) and Senior Enlisted Leaders Forum (SELF) will also be held alongside IPACC.
The events will provide a unique opportunity "to build common perspectives towards a shared vision" and help build partnerships and strengthen friendships across the Indo-Pacific, said Army Vice Chief Lieutenant General MV Suchindra Kumar: "It is indeed fortuitous and a matter of great pride that the triad of IPACC, IPAMS and SELF is being hosted by the Indian Army in the same year as India's G-20 and SCO Presidency."
NATO's goal is Arctic -Finland is the path
After decades of going it alone in security issues, Finns are finding that life in a large alliance is complex, expensive and deeply political. Now Northern Europe and the Arctic more important for the NATO security, The New York Times stresses.
Finland cast aside decades of military nonalignment and self-reliance and joined the NATO alliance. That happened with breathtaking speed, as these matters go, but gaining membership may have been the easy part.
Now comes the complicated process of integrating itself into the alliance and its requirement of collective defense — with all of its financial, legal and strategic hurdles. "Joining NATO is an expensive business, and supporting Ukraine is an expensive business, and there's no end to that in sight," said Janne Kuusela, director-general for defense policy at Finland's Ministry of Defense.
Membership in NATO has long been considered a cheap benefit, given the American nuclear umbrella and the principle of collective defense. Achieving that will demand some difficult and costly decisions from the government and military officials as they learn to think strategically outside Finland's borders and adapt its forces and their capabilities to the alliance's needs.
They will have to decide how to move troops and equipment to Norway, Sweden or the Baltic States in the event they need reinforcements, for instance, or whether to participate in other NATO tasks like patrols in Kosovo or the Mediterranean.
At the same time, Finnish officials and analysts say, Finland will not alter its intention of defending every inch of its own territory, given its 830-mile border with Russia, a doctrine considered old-fashioned in the age of modern warfare.
For now, the country is negotiating a bilateral defense cooperation agreement with the United States, the kind of accord Washington has with many countries around the world, making joint exercises easier to plan and quicker to implement. It will cover what kind of U.S. troop presence Finland would allow and where, and what sort of equipment NATO's most powerful country will be able to bring to Finland for exercises or prepositioning.
The negotiations are complicated, said Elina Valtonen, Finland's foreign minister, in an interview. "Of course, it's a balance, how to also defend your sovereignty against an aggressive and unpredictable neighbor, who does not respect the same values that we do with our friends and allies," she said. "But Finland is a country where, typically, we like to have agreements, we like to have treaties, we are very legalistic."
Finland's relationship with the United States is considered as important as the one with the larger alliance, especially given the American nuclear deterrent that protects all NATO members. Finnish law prevents the importation or storage of nuclear weapons on its soil. But Finland will have to decide its policy on nuclear deterrence and the nature of its involvement in shaping NATO's nuclear policy.
Much of the responsibility for integration with NATO rests with Gen. Timo Kivinen, the commander of Finland's defense forces. He is familiar with the inner workings of NATO, since Finland has long been a partner nation and involved in NATO exercises; several hundred NATO troops have been stationed almost continuously in Finland since April 2022.
Even as a candidate member, Finland began the first stage of alliance defense planning that July. Now, as a full member, the planning is more intensive, but there is much to consider, he said, to align Finland's defense plans with those of the larger alliance.
The war has made Northern Europe and the Arctic more important for the security of the whole alliance. So, General Kivinen said, it is also vital that Sweden, a longtime defense partner for Finland, get into NATO soon. That would make alliance planning easier, especially in determining how best to defend the Arctic, the Baltic region and four of the five Nordic countries — Norway, Sweden, Finland and Denmark (Iceland is the fifth).
Already these four have agreed to operate their approximately 250 fighter jets as a joint operational fleet and also to provide air policing for Iceland.
NATO has placed Finland in the land-oriented command based in Brunssum, the Netherlands, which is charged with defending Central and Eastern Europe, including Poland and the Baltic nations.
Finland has already increased its defense budget, in part to pay for the purchase of F-35 fighter jets and new ships to better patrol its seas and hunt for submarines. It vows to spend at least 2 percent of gross domestic product on the military, as NATO desires.