Abstract: Despite widely-held presumptions in Israel that US President Donald J. Trump remains a net asset for their country, nothing could be further from the truth. For several clear and compelling reasons, there are no imaginable circumstances wherein Israel could benefit from an American administration so gravely lacking in moral compass, historical understanding and intellectual vision. Moreover, as there exists no reasonable prospect that Donald J. Trump could ever "improve," that is, inter alia, begin to calculate complex geostrategic options in suitably analytic terms, there is no good reason to assume that corresponding lethal risks for Israel could be reduced. Most significantly, of course, such risks could sometime involve matters of alarmingly existential consequence.
———————————
"I hold despicable, and always have….anyone who puts his own popularity before his country"-Sophocles, Antigone, Speech of Creon, King of Thebes
Credo quia absurdum, said the ancient philosophers. "I believe because it is absurd." Even now, at a precarious moment in history when an American president's moral and intellectual incapacities lie unhidden and beyond any reasonable doubt, many Israelis remain willing to keep their mistaken faith with Donald J. Trump. In the end, this ironic faithfulness could become more than just a debilitating embarrassment. It could spawn deeply catastrophic consequences for Israel.
But why "ironic?" For one thing, it is difficult to imagine that a principal surviving remnant of the Jewish People – one born literally "out of the ashes" of genocidal murder[1] – could now choose to align itself with such a derelict American president. To wit, Trump stands proudly by several assorted hate groups that vilify universal human rights.[2] Similarly, when this president adopts starkly illegal positions on immigration (e.g., positions that undermine various peremptory[3] legal obligations concerning the legitimate rights of refugees) and separates thousands of young and infant children from their families at US borders,[4] the American offenses are even more than inherently illegal.
In once unimaginable cases, these offenses reek of an earlier pattern of grievous harms perpetrated against defenseless European Jews.[5]
The law-violating details are impossible to contest. Under the stunningly indifferent aegis of Donald J. Trump, this pattern still includes the forced deportations of minors and the severely disadvantaged. Prima facie, it is not a pattern that ought ever to be disregarded by an expressly Jewish State.The ironies are simply too great.
There is more. Other serious issues are involved in questioning Israel's indefensible willingness to betray itself. Most perplexing and worrisome are those issues that center on the always-pertinent realms of war avoidance and peacemaking, and on this US president's patent lack of an informed or coherent vision of foreign affairs.
In essence, by preferring visceral seat-of-the-pants planning to any conscientiously focused forms of policy preparation,[6] Donald Trump has "rewarded" Israel with a series of marginally significant "victories" – e.g., moving the American Embassy from Tel Aviv to Jerusalem, and a Faustian agreement to arm the UAE with F35s in exchange for diplomatic recognition of Israel by Abu Dhabi.
At best, these will represent narrowly Pyrrhic victories. The alleged benefits to Israel wholly ignore the authentically critical security problems at work in the region.
Most obvious here are the expectedly continuous and corollary antipathies of the Palestinians.
To be sure, the many Palestinian elements seeking sovereignty with a determined prise de conscience, with an aroused consciousness, will not only remain fixed on achieving this overriding goal. Now, too, they will more likely prepare for the next round of intercommoned violence, for yet another intifada.[7]
At every level of assessment, the UAE "deal" offered by the American president to Israel is pure parody. Superficially, for Israelis, it may at first seem nice to be reassured that they will likely never be attacked from UAE, but this threat was never a serious safety concern in the first place. To praise the US-UAE agreement for enhancing Israel's security is a bit like commending US President Ronald Reagan's Grenada invasion on the grounds that Americans have never since had to face any Grenadian-inflicted aggressions.
Credo quia absurdum. "I believe because it is absurd."
A "test" question surfaces. Should Americans be grateful for the Reagan action? After all, since that president's armed intervention on 25 October 1983, there has been no invasion of the United States by Grenada. Undoubtedly, since then, we have had to fear no surprise attack from this Caribbean island nation of 111,000 inhabitants.
We see here, retrospectively and prospectively, the periodic triumph of absurdity in foreign policy making. We see, therefore, that these are not aptly serious queries. Basically, the recent US-UAE agreement represents a demonstrably silly order of policy priorities, a plainly modest "accomplishment."
Cumulatively, from the standpoint of controlling or blunting any further Iranian nuclearization, the corollary "security benefits" bestowed upon Israel by US President Donald Trump's UAE deal are either wholly contrived or entirely insignificant. Examined dispassionately, they are merely the transient product of Trump's overriding obsession with appearance and gloss, with colorful but always-unimportant veneers of any genuine success.
There is more. Even in the best of times, no one could ever reasonably describe the Middle East as an area of prospective stability or security. In the worst of times, this endlessly-volatile region could quickly descend into a substantially more far-reaching condition of chaos.[8]Such lethal descent could have its origins in an impending nuclear confrontation with Iran[9] or in the still developing interstices of biological plague/viral microbial assault. In a worst case scenario, these causes would intersect, perhaps even synergistically.
By definition, in such a case, the calculable "whole" of tangible injurious effects would be greater than the simple sum of its component "parts."[10]
At its conceptual heart, the disjointed Trump presidency is detached from any pertinent considerations of history, law[11] or diplomacy.[12] Even now, saddled with such overwhelming and self-inflicted debilities, this president "advances" unashamedly, toward various postures of determined anti-reason and dedicated anti-thought. These postures include vacuous conspiracy theories that would make even the most witting fool blush with embarrassment. And this is to say nothing about Trump's "medical" recommendations for citizens to take household disinfectants by injection, or his blaming the California wildfires on an insufficient amount of preventive "raking."
Credo quia absurdum.
Unambiguously, Israel stands warned. In all complex matters of world politics and foreign policy, this president has been operating ad hoc, without any considered plan or doctrine, lurching fitfully, from one inane whim to another, and without sturdy analytic moorings.[13] Whatever the subject, Trump navigates precipitously, jumping from one crisis to crisis, always without an elementary grounding in theory, ideology, or science. Like his appointed and uniformly obsequious subordinates, Trump reads nothing, quite literally, nothing at all.
There is more. For Jerusalem, the cumulative security consequences of any Trump-induced regional disorder could be especially far-reaching and potentially irremediable. By stubbornly assuming that this US President actually has Israel's best interests in mind, or that he could conceivably figure out what those interests might actually be, the Jewish State could quickly find itself dealing with progressively debilitating regional crises generated by Washington. To wit, it is clear that the President's earlier April 2018 attack against Syrian chemical warfare facilities had very little impact upon Bashar al-Assad's genocidal dictatorship,[14] and that it further emboldened various anti-Damascus regime insurgents with jihadist orientations. While these insurgents were eventually crushed by al-Assad's armed forces – hardly a victory for democratic rule in Syria – matters could reasonably have gone the other way; that is, to what was then a pro-ISIS operation. Also worth bearing in mind in Jerusalem today is that Donald Trump remains beholden to Vladimir Putin, and that he would never do anything concerning Israel and the Middle East that did not first comfort with the expressed preferences of his Russian "counterpart."[15]
Why would this be the case? Among other things, it's about time that America's allies began to ask themselves exactly this vital question. On its face, it is a question that would have been incomprehensible during the administration of any preceding US president.
There is more. Always, history deserves its appropriate pride of place. Since the seventeenth-century, the core structure of world politics has been consistently anarchic or "Westphalian."[16] But anarchy means "only" the absence of any central government. To unravel still-expected external effects of the rancorous Trump presidency, Israel would soon need to prepare more systematically for relevant "centrifugal" foreign policy developments. Linguistically, any such condition of geo-strategic disorder would then be identifiable as chaos.
For Israel, a true condition of chaos could be substantially more threatening than "mere" anarchy. In virtually any still-expressible form, this condition could play havoc with even the best laid plans of nations. From the critical standpoint of Israel's military operations, it is a constantly unpredictable, frightful and ever-changing correlation of forces,[17] one that could easily impair all "normal" and potentially indispensable national security preparations. This intolerable impairment could arrive suddenly, as a dissembling "bolt-from-the-blue" enemy attack, or less discernibly and much less dramatically, in tangible but de-facto unforeseeable increments.
A prophetic example of the latter would be a series of critical Israel policy missteps generated by the confused US presidential thinking and expectations in Washington.
There is more. This now-impending chaos is meaningfully differentiated from the more "normal"disorder associated with Carl von Clausewitz's (the nineteenth-century Prussian military strategist) "friction" and the "fog of war."[18] This Trump-boosted chaos describes a deep and systemic level of unraveling, one that could rapidly create unprecedented and residually primal forms of international conflict. It follows, for Israel, that regional chaos could quickly and conclusively smother any still-simmering hopes for some cumulatively gainful "Trump Effect."
At best, the US embassy move and the UAE "peace" agreement will prove to be of small tangible consolation to Israel. At worst, these
"rewards" will be responsible for accelerating anti-Israel passions and policies, including new waves of Palestinian terror in Judea. Samaria (West Bank) and Israel proper. Ironically, any such new instances of Palestinian terrorism could hasten rather than hinder the creation of a Palestinian state,[19] an outcome that could generate variously ominous synergies with Iranian nuclear weapons development. Also worrisome, in this regard, is that once such creation had become a fait accompli, Israel would likely experience new incentives to accept certain "anticipatory self-defense" options.[20]
Wittingly, many states in world politics, not just Israel, must now acknowledge the increasing risks from increasingly plausible forms of nuclear conflict.[21] In this connection, Donald Trump's sorely evident incapacity to suitably manage a nuclear crises, and/or to control any more-or-less related military escalations, is difficult to dispute. Should this US President ever fail to prevent just a single escalation from ongoing crisis to nuclear warfare, the corollary effects would palpably impact several other parts of the world. These effects would arrive in the form of prompt/immediate or latent physical casualties, and less conspicuously, as the evident cause of certain unique (social and economic) misfortunes.[22]
There is more. World politics is not geometry. In world politics, where synergies are often involved, the whole can be even greater than the simple sum of its parts. For Israel, going forward, the most obvious chaos-generated perils could concern (1) escalating violence in Iraq, Afghanistan, Lebanon, Sudan, Libya and/or Syria; and (2) near-simultaneous deteriorations in the still-ongoing Iranian nuclearization or in the many-sided Palestinian insurgency. Facing these prospectively intersecting or synergistic perils, Jerusalem is already well aware that the Hashemite monarchy in neighboring Jordan remains vulnerable to assorted new forms of Islamic radicalism, and that the continuously authoritarian el-Sisi military regime in Cairo might not be able to control a re-aspiring Muslim Brotherhood indefinitely. In principle, at least, the Brotherhood could seek to get its hands on weaponized pathogens or even nuclear explosives.[23]
These are not policy problems for the analytically or intellectually faint-hearted. How will US President Trump respond to these bewilderingly complex and intersecting threats in the Middle East? Will it be with some thoughtful intellection and geo-strategic planning, or instead, with spasmodic explosions of random, ad hominem bluster? Extrapolating from the past, the plausible answer is distressingly obvious.
Displaying little reassemble doubt, Trump will continue to function with only a skeletal and constantly changing national security establishment – by intention, one lacking any seriousintellectual gravitas or thought.[24] Never will he effectively fill the still-yawning directorial gaps in senior national governance with individuals of any real and commendable intellectual accomplishment. Never.
Apropos of any derivative "Trump effect" upon Israel's national security, Pakistan reveals another critical site of area disintegration, one that could quite suddenly transform a "merely" volatile region from simple Westphalian anarchy to more genuine chaos. If the already-nuclear regime in Islamabad should sometime fall toJihadists, all other regional sources of chaotic disintegration would promptly pale into comparative insignificance. For Jerusalem, therefore, it is high time to inquire with recognizable conviction: What would US President Trump do in this sort of grave matter, and how would this expected reaction impact Israel's security and survival?
Again, this will not be an easy question to answer, but it must be considered carefully nonetheless.
In another presumptively worse case scenario for Israel, assorted Jihadists, emboldened by multiple expressions of Trump administration confusion and indecisiveness, would take either singular or "hybrid" control in one or several of the more plainly unstable Arab and/or North African governments. Ultimately, these "martyrdom-driven" leaders could acquire certain game-changing weapons of mass destruction. This prospect, even if the acquired weapons were all to remain non-nuclear, should bring to mind the fearful scenario of a "suicide-bomber in macrocosm."[25]
Also worth noting here is that a Jihadist "hybrid" could be entirely a terror-group amalgam (no direct state involvement) or an asymmetrical alignment between a particular terror-group/groups and a kindred state.
With the expected advance of expected Trump-enhanced chaos in the Middle East, Israel could sometime have to face certain nuclear and ideologically Islamist enemies on both the Iranian and Arab fronts. Even in the absence of old enemies with new atomic arms, nuclear and biological materials could still find their way to Shiite Hezbollahin Lebanonand/or to Palestinian Hamas in Gaza. Along the way, Jerusalem – following Washington's now predictably uncertain and disjointed policies – could find itself in the position of having to take sides with one or another set of traditionally mortal enemies.
Back in the seventeenth-century, the English philosopher, Thomas Hobbes, already recognized that although international relations must exist indefinitely in a "state of nature," a condition of anarchy (not one of genuine chaos), these decentralized relations are nonetheless more tolerable than the condition of individual human beings living in anarchy. This is so, argued Hobbes, because nations lack the capacity of individuals to utterly destroy one another.
This distinction is no longer meaningful.[26] Thomas Hobbes was not able to conceptualize a world with nuclear weapons. Now, proliferation of these weapons, especially in the Middle East, could quickly reduce the orthodox and relatively tolerable Westphalian anarchy of international relations to an authentically Hobbesianchaosof "nature" that would exist between individuals. Here, as more and more nations came to share what Hobbes had called a "dreadful equality," a more-or-less symmetrical capacity to inflict mortal destruction, the portent of regional nuclear calamity could become correspondingly more likely.
In "The Second Coming," William Butler Yeats wrote of a time in which "the blood-dimmed tide is loosed, and everywhere the ceremony of innocence is drowned." Succinctly, the celebrated Irish poet had then revealed what continues to elude historians, diplomats, statesmen, and scholars:In the not-too-distant future, there could arrive a moment wherein there would be no safety in numbers, treaties, or armaments; no help from "civilizations;" no counsel from public authority; and no last-minute rescues from science.
Such an apocalyptic "moment," one now being made more likely by America's manifestly ill-prepared president, might rage for a long while, perhaps until every flower of human culture had been trampled and entire human communities had been ground insidiously into the dust. From this seemingly resurrected medieval darkness, from this foreseeably Trump-facilitated chaos, there would be neither escape nor sanctuary. Rather, like the "America First" or "know nothing" illiteracy that Mr. Trump has been championing within the United States, it could envelop entire regions of our world in a single and suffocating pall.
For Israel, the prime inheritor of Genesis, any Trumpian chaos portends unusual and paradoxical kinds of national fragility. As a relentlessly beleaguered microstate, Israel could sometime become (depending upon the precise extent to which it would have allowed itself to be manipulated and misguided by US President Trump) the principal victim of an even more- rampant regional disorder. In view of the exceptionally far-reaching interrelatedness of all world politics, this could become the case even if the actual precipitating events of war and terror[27] would occur elsewhere; that is, in some other distant region of our fragile and imperiled planet.
Oddly, perhaps, a hideously triumphant global chaoscould still reveal both sense and form. Generated by reinforcing explosions of mega-war and mega-terror, further Trump-induced disintegrations of world authority would then assume a revealingly discernible shape. But how should this unique shape, this sobering "geometry" of chaos, be suitably deciphered and usefully understood by Israel? As a corollary and similarly vital question, Israel's leaders would then also need to inquire:
"How, exactly, should we deal with potentially irrational nuclear adversaries, foes operating within both state and terrorist groups?"[28]
What if US President Donald Trump should make certain profoundly irrational decisions? What would this mean for Israel? Scientifically, there is no reliably analytic way to make any such probabilistic predictions (because scientific probabilities must always be calculated according to the determinable frequency of pertinent past events), but this significant prospect is still altogether conceivable.
The whole world, like the individual nation-states that comprise it, is best understood as a system. By definition, what happens in any one part of this world always affects what happens in some or all of the other parts. When, for example, global deterioration is marked, and begins to spread from one country to another, the effects could undermine international stability in general. When deterioration is sudden and catastrophic, as it would be following the onset of any unconventional war and/or act of unconventional terrorism, the unraveling effects could become immediate and overwhelming.
The State of Israel, a system of interdependent and interpenetrating parts like every other state, exists precariously in our much larger world system. Aware that any Trump-inspired collapse of regional authority structures (most plausibly, in increments) would, in one way or another, impact its few friends as well as its many enemies, leaders of the Jewish State should now advance informed expectations or scenarios of collapse in order to prepare suitable forms of response. Ultimately, recognizing that any rapid and far-reaching global collapse could spawn a more or less complete return to "everyone for himself" in world politics, or what philosopher Thomas Hobbes in Leviathan had earlier called a bellum omnium contra omnes, a "war of all against all," Israel's leaders must prudently consider just how they should respond to any future national life in a global "state of nature."
These would not present reassuring or pleasing forms of analytic consideration.
There is more. Such eleventh-hour considerations could be critical to the extent that the triggering mechanism of collapse would originate within the Middle East itself, from massive chemical, biological and, in the future, nuclear attacks against Israel. In these times of biological "plague," the specific actions of any microbial assault would be largely unpredictable but highly consequential.
Any chaotic disintegration of the regional or wider-world system, whether slow and incremental, or sudden and catastrophic, would impact the Israeli system. Accordingly, during the intellectually and morally unprepared Trump era, Israel will have to more expressly orient its military planning doctrines toward worst-case possibilities. In the final analysis, to best avoid any further declensions into an intolerably Hobbesian "state of nature" in the Middle East, the prime minister and his principal counselors will have to detach Israel's residual and core plans for national security from any purported "breakthroughs" advanced by Donald Trump.
Even if he is defeated at the polls in November, Donald J. Trump will remain president of the United States until January 20, 2021. During this uncertain period,[29] Israel will likely run some of the same security risks that imperil its much larger American patron. Here, just like the United States itself, Israel should bear in mind the astute warning sentiments expressed by Creon, King of Thebes, in Sophocles' classic play, Antigone. As it remains predictable that Trump will continue to place his own presumed personal interests over those of the United States in toto, any ritualistic Israeli following of the US president on national security matters could prove both legally incorrect and strategically misguided.
In essence, with such intersecting errors, Israel's unflagging "loyalty" to a willfully incoherent American patron could bring that country a bitterly new version of lamentations.
The rest is silence.
---
[1] See, for example, Louis René Beres, "Genocide and Genocide-Like Crimes," in M. Cherif Bassiouni., ed., International Criminal Law: Crimes (New York, Transnational Publishers, 1986), pp. 271-279. On the crime of genocide under international law, see: See Convention on the Prevention and Punishment of the Crime of Genocide, opened for signature, December 9, 1948, entered into force, January 12, 1951, 78 U.N.T.S. 277. Although the criminalizing aspect of international law that proscribes genocide-like conduct may derive from sources other than the Genocide Convention (i.e., it may emerge from customary international law and also be included in different international conventions), such conduct is an egregious crime under international law. Even where the conduct in question does not affect the interests of more than one state, a traditional canon of international legal validity, it becomes an international crime ipso facto whenever it constitutes an offense against the world community delicto jus gentium.
[2]Though Trump's Israeli and American supporters sometimes advance a purportedly utilitarian argument about these evident infractions of law and justice, they ought better bear in mind the following peremptory principle of jurisprudence: "Rights cannot derive from wrongs" (Ex injuria jus non oritur).
[3]In the precise words of Article 53 of the Vienna Convention on the Law of Treaties (1969: "A peremptory norm of general international law….is a norm accepted and recognized by the international community of States as a whole, as a norm from which no derogation is permitted, and which can be modified only by a subsequent norm of general international law having the same character."
[4] One must remember here that the core obligations of general international law are simultaneously obligations of US law. Recalling the precise words of Mr. Justice Gray, in delivering the judgment of the US Supreme Court in Paquete Habana (1900): "International law is part of our law, and must be ascertained and administered by the courts of justice of appropriate jurisdiction…." (175 U.S. 677(1900)) See also: Opinion in Tel-Oren vs. Libyan Arab Republic (726 F. 2d 774 (1984)).The specific incorporation of treaty law into US municipal law is codified at Art. 6 of the US Constitution, the so-called "Supremacy Clause."
[5] This writer, Professor Louis René Beres, was born in Europe at the end of the War, the only son of Austrian Jewish Holocaust refugees.
[6]The "mass-man," we may learn from 20th century Spanish philosopher Jose Ortega y' Gasset, The Revolt of the Masses, "learns only in his own flesh."
[7] For authoritative legal criteria to distinguish permissible insurgencies from impermissible ones, see: Louis René Beres, "The Legal Meaning of Terrorism for the Military Commander," CONNECTICUT JOURNAL OF INTERNATIONAL LAW, Vol. 11., No. 1., Fall 1995, pp. 1-27.
[8] See latest book by this writer, Louis René Beres, Surviving Amid Chaos: Israel's Nuclear Strategy (2016; 2nd. ed. 2018). https://paw.princeton.edu/new-books/surviving-amid-chaos-israel%E2%80%99s-nuclear-strategy
[9] For the moment, of course, such a confrontation could not involve a full-fledged nuclear war (because Iran is not yet nuclear). For the moment, therefore, it is not an imminent risk. Looking ahead, however, for informed assessments of the probable consequences of nuclear war fighting, by this author, see Louis René Beres, SURVIVING AMID CHAOS: ISRAEL'S NUCLEAR STRATEGY (London: Rowman and Littlefield, 2016/2018); Louis René Beres, APOCALYPSE: NUCLEAR CATASTROPHE IN WORLD POLITICS (Chicago: University of Chicago Press, 1980); Louis René Beres, MIMICKING SISYPHUS: AMERICA'S COUNTERVAILING NUCLEAR STRATEGY (Lexington MA: Lexington Books, 1983); Louis René Beres, REASON AND REALPOLITIK: U S FOREIGN POLICY AND WORLD ORDER (Lexington MA; Lexington Books, 1984); and Louis René Beres, ed., SECURITY OR ARMAGEDDON: ISRAEL'S NUCLEAR STRATEGY (Lexington MA: Lexington Books, 1986).
[10] See, by this writer, at Harvard Law School: Louis René Beres, https://harvardnsj.org/2015/06/core-synergies-in-israels-strategic-planning-when-the-adversarial-whole-is-greater-than-the-sum-of-its-parts/ See also, by this writer, at West Point (Pentagon): Louis René Beres https://mwi.usma.edu/threat-convergence-adversarial-whole-greater-sum-parts/
[11] For early pertinent decisions on US "incorporation" of authoritative international law by Chief Justice John Marshall, see: The Antelope, 23 U.S. (10 Wheat.) 66, 120 (1825); The Nereide, 13 U.S. (9 Cranch) 388, 423 (1815); Rose v. Himely, 8 U.S. (4 Cranch) 241, 277 (1808) and Murray v. The Schooner Charming Betsy, 6 U.S. (2 Cranch) 64, 118 (1804).
[12] See, by his writer: Louis René Beres, https://nationalinterest.org/feature/wanted-plan-nuclear-diplomacy-26395
[13] See, on this point, by Louis René Beres at Israel Defense: https://www.israeldefense.co.il/en/node/28532
[14]Regarding illegal US support for the Syrian regime, see, by this author at Jurist: Louis René Beres, https://www.jurist.org/commentary/2018/07/us-abandoning-legal-obligations-in-syria/
[15] In this context, use of the term "counterpart" about Putin is generous or charitable. More candidly, Vladimir Putin is Donald Trump's puppet-master, and the current US president is "The Manchurian Candidate" on steroids.
[16]Reference here is to the world system creating Peace of Westphalia, which concluded the Thirty Years War in 1648. See: Treaty of Peace of Munster, Oct. 1648, 1 Consol. T.S. 271; and Treaty of Peace of Osnabruck, Oct. 1648, 1., Consol. T.S. 119. Together, these two treaties comprise the "Peace of Westphalia."
[17]For earlier examinations of this "correlation," by this author, see: https://www.jewishpress.com/indepth/columns/louis-bene-beres/israel-palestine-and-correlation-of-forces-in-the-middle-east/2005/04/20/; and also, at Israel Defense: https://www.israeldefense.co.il/en/content/idf-correlation-forces-strategy-order
[18] See, by this author, Louis René Beres, https://thehill.com/blogs/pundits-blog/foreign-policy/344344-risks-of-accidental-nuclear-war-with-north-korea-must-be
[19] Prime Minister Benjamin Netanyahu's steady insistence that any Palestinian state remain "demilitarized" is not merely unrealistic, but also potentially inconsistent with pertinent international law. On this point, see: Louis René Beres and (Ambassador) Zalman Shoval, "Why a Demilitarized Palestinian State Would Not Remain Demilitarized: A View Under International Law," Temple International and Comparative Law Journal,Winter, 1998, pp. 347-363. See also, by Professor Beres and AMB. Shoval, at West Point (US Department of Defense): https://mwi.usma.edu/creating-seamless-strategic-deterrent-israel-case-study/ Zalman Shoval is two-times Ambassador of Israel to the United States.
[20] The customary right of anticipatory self-defense, which is the legal expression of preemption, has its modern origins in the Caroline Incident. This was part of the unsuccessful rebellion of 1837 in Upper Canada against British rule. (See: Beth Polebau, "National Self-Defense in International Law: An Emerging Standard for a Nuclear Age," 59 N.Y.U. L. REV. 187, 190-191 (noting that the Caroline Incident transformed the right of self-defense from an excuse for armed intervention into a customary legal doctrine). Following the Caroline, even the threat of an armed attack has generally been accepted as justification for a militarily defensive action. In an exchange of diplomatic notes between the governments of the United States and Great Britain, then-U.S. Secretary of State Daniel Webster outlined a framework for self-defense that does not actually require a prior armed attack. (See Polebau, op. cit., citing to Jennings, "The Caroline and McLeod Cases," 32 AM. J. INT'L L., 82, 90 (1938).) Here, a defensive military response to a threat was judged permissible as long as the danger posed was "instant, overwhelming, leaving no choice of means and no moment for deliberation." (See Polebau. supra, 61).
[21] Nonetheless, it warrants pointing out that no state on earth, including Israel, is under any per se legal obligation to renounce access to nuclear weapons, and that in certain distinctly residual circumstances, even the actual resort to such weapons could be lawful. On July 8, 1996, the International Court of Justice at The Hague handed down its Advisory Opinion on "The Legality of the Threat or Use of Force of Nuclear Weapons." The final paragraph of this Opinion, concludes, inter alia: "The threat or use of nuclear weapons would generally be contrary to the rules of international law applicable in armed conflict, and in particular the principles and rules of humanitarian law. However, in view of the current state of international law, and of the elements of fact at its disposal, the Court cannot conclude definitively whether the threat or use of nuclear weapons would be lawful or unlawful in an extreme circumstance of self-defense, in which the very survival of a State would be at stake."
[22]See, by this author, at Harvard National Security Journal, Harvard Law School: Louis René Beres, https://harvardnsj.org/2020/03/complex-determinations-deciphering-enemy-nuclear-intentions/
[23] See, by this author, at BESA (Israel): Louis René Beres, https://besacenter.org/perspectives-papers/terrorism-power-death/
[24]In the 17th century, the French philosopher Blaise Pascal remarked prophetically, in his justly celebrated Pensées: "All our dignity consists in thought….It is upon this that we must depend…Let us labor then to think well: this is the foundation of morality." Similar reasoning characterizes the writings of Baruch Spinoza, Pascal's 17th-century contemporary. In Book II of his Ethics Spinoza considers the human mind, or the intellectual attributes, and – drawing further from Descartes – strives to define an essential theory of learning and knowledge.
[25] See early book on this subject by this author, Louis René Beres, https://www.routledge.com/Terrorism-And-Global-Security-The-Nuclear-Threatsecond-Edition-Completely/Beres/p/book/9780367289881 See also: Louis René Beres, https://elibrary.law.psu.edu/cgi/viewcontent.cgi?referer=https://search.yahoo.com/&httpsredir=1&article=1335&context=psilr
[26] In this connection, see, by this author, at US Army War College (US Department of Defense): Louis René Beres, https://warroom.armywarcollege.edu/articles/nuclear-decision-making/
[27] See, by this author, Louis René Beres, https://scholarlycommons.law.case.edu/cgi/viewcontent.cgi?article=1317&context=jil
[28] See, for example, by this author at Besa (Israel): Louis René Beres, https://besacenter.org/perspectives-papers/north-korean-threat-rationality-intentionality-nuclear-war/
[29] At this point, we cannot even be certain (in view of Trump's own documented comments) that this president would reliably relinquish office in the properly codified manner mandated by the US Constitution.
Secretly, Biden's Foreign Policies Are Trump's Foreign Policies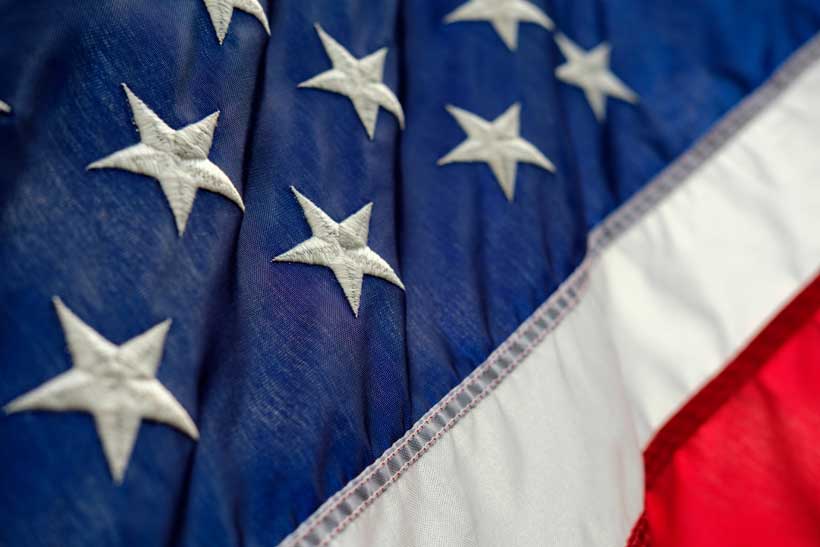 Though U.S. President Joe Biden is publicly critical of Donald Trump's foreign policies, he's continuing almost all of them and is changing only minor ones. The changes are almost entirely in rhetoric, not in policies, as will be documented here.
A good example of this entirely rhetorical 'difference' is described in a February 19th article from Reuters, "Drawing contrast with Trump, Biden promises U.S. allies a partnership that's not transactional". Biden's policy, to "promote democracy over autocracies," condemns Trump's polices as having been "transactional" instead of based on "values." But, actually, America's invasions, and coups, and economic sanctions, during the past few decades, have been 'justified' by condemning the U.S. regime's target-nations (Iraq, Iran, Libya, Syria, and Ukraine before America's 2014 coup there — and now Ukraine is 'our ally') as not being "democratic," and as not adhering to 'human rights', as if the U.S. regime itself were an authentic democracy, or were unquestionably better on human rights than the targets against which its aggressions are directed — none of which is true.
If America were a democracy, then why does it have a higher percentage of its residents in prisons than does any other nation on the planet? And they're almost all poor people, who couldn't even afford a good lawyer. That's 'equal rights'? America is a country of equal rights? And it provides equal opportunity there, if your father went to prison? (Many ex-cons in America aren't even allowed to vote. And their job-prospects, with a prison record or empty years shown on a CV, are permanently reduced.) Biden condemned "Trump, who angered allies by breaking off global accords and threatening to end defense assistance unless they toed his line. 'Our partnerships have endured and grown through the years because they are rooted in the richness of our shared democratic values. They're not transactional' [he said]." Liberal hogwash — purely arrogant lies, by the U.S. regime, so that it can continue to perpetrate aggression against its target-nations, while appearing, to suckers, to be a 'kinder and gentler nation'.
The hypocrisy of that is understood by all of America's allies — all leaders of the empire's vassal-nations. They know that many of those allied leaders are, themselves, even more tyrannical than America's leaders are. For example, on February 16th, the BBC bannered "Princess Latifa: 'Hostage' ordeal of Dubai ruler's daughter revealed", and reported: "The daughter of Dubai's ruler who tried to flee the country in 2018 later sent secret video messages to friends accusing her father of holding her 'hostage' as she feared for her life. In footage shared with BBC Panorama, Princess Latifa Al Maktoum says commandos drugged her as she fled by boat and flew her back to detention." Will Biden therefore dump its UAE vassal-nation, for this "problem," which goes all the way back to the year 2000 and has never yet caused the U.S. regime to drop any 'ally'?
Another of 'democratic' America's vassal leaders, the one who controls Saudi Arabia, had perpetrated the 2 October 2018 luring into Istanbul's Saudi Consulate of Washington Post columnist Jamal Khashoggi (who feared for his life even as he entered there) where he was immediately dismembered and chopped-up by the team of Saudi Arabia's Crown Prince Mohammad bin Salman al-Saud, and thus was placed on public display how above-the-law Saudi Arabia's Government really is. The five execution-team-members, whom the Crown Prince had reason to believe might testify against him if released, were sentenced to death. So, anyone who would be hired for such an operation in the future would be a fool to trust that employer. The only real insiders in such a regime are at the very top. 'Honor among thieves' doesn't exist at that high a level. Finally, on 9 September 2019, Turkey's Daily Sabah newspaper bannered "Saudi hit squad's gruesome conversations during Khashoggi's murder revealed", and reported that
The recordings, which took place before the murder between Sept. 28 and Oct. 2, 2018, reveal in detail the plans and preparations made between the Saudi Consulate in Istanbul and the Riyadh administration.
On Sept. 28, when Khashoggi came to the Saudi Consulate for papers to marry his fiancee Hatice Cengiz, Ahmed Abdullah al-Muzaini, who worked as Saudi Arabia's intelligence station chief at the kingdom's consulate in Istanbul, informed Riyadh with an emergency code that Khashoggi had arrived at the consulate. Khashoggi's return to the consulate on Oct. 2 was also informed to Riyadh.
On the same day at 7:08 p.m., Saudi Consul Otaibi held a phone call with an official from the office of Saud al-Qahtani, a close aide of Crown Prince Mohammed.
During the conversation, the murder of Khashoggi was called [in order to code so as to hide what was going on, in case Turkish intelligence were listening-in] "a private matter" and "a top-secret mission." The official told the Saudi consul that "the head of state security called me. They have a mission. They want one of your officials from your delegation to deal with a private matter. They want someone from your protocol… for a private, top-secret mission. He can even get permission if necessary."
These statements are proof that the murder of Khashoggi was not done without the consent of the Saudi crown prince.
And Israel's Netanyahu isn't leading a racist apartheid theocratic nation? And Saudi Arabia's monarch and his son Mohammed bin Salman al-Saud aren't also leading a pro-jihadist regime, and America's Government don't know this?
Not "transactional"? It's actually just replacing Trump's transactionalism by Biden's more hypocritical type.
And the hypocrisy here goes beyond the "not transactional" lie. On February 18th, Reuters headlined "U.S. says ready for talks with Iran over nuclear deal" and this propaganda reported that:
Washington would respond positively to any European Union invitation to talks among Iran and the six major powers who negotiated the original agreement: Britain, China, France, Germany, Russia and the United States.
"We are ready to show up if such a meeting were to take place," the official told Reuters, speaking on condition of anonymity, after a senior EU official said he was prepared to convene such a meeting among the parties to the deal.
But it's just a nothingburger.
Though Russia supported an unconditional restoration of the Iran deal, because only the U.S. had broken it and quit it, the U.S. 'allies' backed the aggressor-nation (the U.S. regime), "during a video meeting with his British, French and German counterparts gathered in Paris," as Biden's Secretary of State Antony Blinken (who has supported every U.S. invasion including the 2003 invasion of Iraq) led them:
"Secretary Blinken reiterated that … if Iran comes back into strict compliance with its commitments under the JCPOA, the United States will do the same and is prepared to engage in discussions with Iran toward that end," a joint statement from the four nations said.
America broke it first, but Iran must return to it first — according to America (which broke it first). Only idiots would accept such wacky 'reasoning'. But Joe Biden's Administration appeals only to such idiots. And yet America's liberals deride Trump for Trump's stupidity, and for the stupidity of his followers. Truth, and progressivism (which opposes all lies, conservative or liberal), have virtually no representation in today's American politics. Progressives are marginalized here.
Also on February 18th, the Moon of Alabama blogger bannered "Why Is Biden Creating Himself An Iran Quagmire?" and he wrote that the U.S. side were not only demanding that Iran cancel its own departure from the Iran deal (which cancellation had followed after the U.S. had already abandoned the deal) before the U.S. and its gang would return to the negotiating table to restore the Iran deal, but that in addition the U.S. and its 'allies' would demand that Iran restrict its missile program — which hadn't even been included in the Iran deal — before the U.S. and its allies would negotiate a return to the Iran deal. In other words: Iran would have to make concessions first — though only the U.S. had actually broken the deal — and the U.S. and its 'allies' still wouldn't negotiate unless and until Iran would first agree to reduce its missile-forces (which weren't part of the Iran deal). Furthermore, already, a law recently passed in Iran's Parliament requires Iran's Government to bring an end to the IAEA inspections, starting on February 23rd; so, Iran's Government wouldn't be allowed to back down to the U.S. regime's demands, even if Iran's President were stupid enough to want to do so.
Instead of the gangster — the U.S. regime — apologizing for what it had done, it tries to fool its own and allied publics into believing that Iran — and not the U.S. gang — were the criminals here. The blatancy of America's being a regime instead of a democracy is obvious (after all, America stole Iran in 1953 and has been trying to grab it back ever since Iran finally broke away in 1979), and Biden's pretense to being in a better category than Trump is based on lies that only fools could believe.
And then there's Syria.
On January 23rd, Zero Hedge — linking to reliable online sources — headlined "A Large US Military Convoy Rolled Into Syria On 1st Day Of Biden Presidency". Not only is the new U.S. President Joe Biden intensifying America's invasion of Syria, but he is preparing to increase the theft of oil that his predecessor Trump began in Syria after Trump's predecessor Obama had begun America's attempted conquest of Syria in 2012.
Among the sources which were linked to, in that news-report, is Syrian National News Agency (SANA), which — in the past — has proven to have been truthful, about the war, far more often than standard U.S. and other anti-Syrian 'journalism' has been shown to have been. SANA reported, on January 21st (Biden's first day as U.S. President) that:
The so-called US-led international coalition has sent weapons and logistical materials to its illegitimate bases in Hasaka countryside.
Local sources told SANA that a convoy consisted of 40 trucks loaded with weapons and logistical materials, affiliated to the so-called international coalition have entered in Hasaka countryside via al-Walid illegitimate border crossing with north of Iraq, to reinforce illegitimate bases in the area.
Over the past few days, helicopters affiliated to the so-called international coalition have transported logistical equipment and heavy military vehicles to Koniko [Conoco] oil field in northeastern Deir Ezzor countryside, after turning it into military base to reinforce its presence and loot the Syrian resources.
That oil field had been heavily contested during 2016 between Syria's Government (which owns it) and ISIS, until U.S. President Barack Obama bombed Syria's troops who were protecting it, and immediately ISIS forces moved in, and took it over (as was Obama's intention). That oil facility promptly became the chief source of income for ISIS's Syrian operation, to overthrow Syria's Government.
On 30 April 2017, I had bannered "How Obama & Erdogan Moved ISIS from Iraq to Syria, to Weaken Assad", and explained:
Chris Tomson of Al Masdar News headlined on Monday May 1st, "Syrian Army tank takes direct hit from ISIS guided missile in Deir Ezzor"[on Sunday, April 30th] and reported that, "Currently, government forces are less than 1500 meters from linking up Deir Ezzor city to its airbase," which would be an essential link-up in order for the Syrian government to begin to restore control over the largest city in eastern Syria. Here will be the account of how U.S. President Barack Obama handed that city over to ISIS by means of two key actions, so as to weaken Assad's government.
Today, Der Zor, or Deir Ezzor, Syria's major oil center, is controlled by ISIS or Daesh, but Obama's warplanes bombed the Syrian government troops there on 17 September 2016 and thereby ended the then 5-day-old ceasefire that John Kerry had spent months putting together with Sergei Lavrov [Russia's Foreign Minister], and thus Obama effectively ended all peace negotiations with Russia regarding Syria. Then, when U.S. and Turkish forces attacked ISIS in Mosul Iraq, an escape-path was intentionally left by them for those ISIS jihadists to travel west to Der Zor, so that they could not only take over the oil wells there, but do major damage to the Syrian government's army forces in that key city, after Obama had bombed there on September 17th. Consequently, Erdogan and Obama were now using ISIS in Mosul as a means for reinforcing ISIS in Syria, in such a way as to provide oil-income to ISIS and also to directly weaken Assad's government.
Obama never told anyone that he favored ISIS and all jihadists over Assad's government, but he showed it clearly and consistently by his actions.
A 12 August 2012 U.S. Defense Intelligence Agency warning[whose original can be seen here] that the Obama Administration's strategy might drive ISIS from Mosul in Iraq to Der Zor in Syria, has actually been carried out as a plan instead of a warning — a plan to weaken and ultimately oust Syria's non-sectarian President Bashar al-Assad and replace him with a Sunni Sharia-law regime (one led by jihadists). The 2012 DIA warning had called this scenario an "unraveling," but Obama and the U.S. Congress actually chose it, so as to set the incoming President Trump up with an opportunity to replace Assad's government by one that the Sauds and their U.S.-made weapons will control.
Previously, Al Qaeda had been stealing Syria's oil, and the EU was cooperating with the Obama regime in order to help sell into the EU nations. Syrian troops briefly grabbed it back, but Obama now forced Syria's Army out and handed that oil-facility to ISIS, so that they could make money from it and continue the job of weakening Syria's Government.
On 9 March 2019, three years into Trump's Presidency, I headlined "Syria Accuses U.S. of Stealing 40+ Tons of Its Gold" that ISIS had accumulated from their foreign sales of Syria's oil. However, now that U.S. President Trump knew that ISIS had been 'earning' that much money from selling that oil, he wanted to become the person who would be choosing whom would be funded by Syria's oil. So, on 30 October 2019, I bannered "How the U.S. Regime 'Justifies' the Theft of Syria's Oil" and reported that
On 26 Oct, the New York Times headlined "Keep the Oil': Trump Revives Charged Slogan for New Syria Troop Mission" and opened by saying that "in recent days, Mr. Trump has settled on Syria's oil reserves as a new rationale for appearing to reverse course and deploy hundreds of additional troops to the war-ravaged country." They closed with a statement from Bruce Riedel, retired from the CIA: "'Let's say he does do it,' Mr. Riedel said. 'Let's say we establish the precedent that we are in the Middle East to take the oil. The symbolism is really bad.'" The propaganda-value of a 'news'-report is concentrated in its opening, and especially in what the 'reporter' (fulfilling the intentions of his editors) selected to be at the very end (such as Riedel's statement). However, is what's wrong with taking Syria's oil actually the "symbolism," as Riedel said, or is it instead the theft — the reality (and why did the NYT pretend that it's the symbolism)? Nowhere did that NYT article use the word "theft," or anything like it, but that is the actual issue here — not mere 'symbolism'.
So, Biden will continue that operation, which Obama had started and Trump continued.
The goal is to hand to the Saud family control over Syria's government. The Sauds are to select whom the rulers of Syrians will be. That has been the plan ever since the CIA's second coup, which briefly overthrew Syria's Government, in 1949.
And then there's Julian Assange, who has never been convicted of anything but is being drugged and held in a British maximum-security prison as the latest stage in his decade-long imprisonment-without-conviction for anything. A British judge dropped all charges against him and was keeping him in prison pending a decision by Joe Biden (via Merrick Garland) on whether or not to re-assert Donald Trump's re-assertion of Barack Obama's assertion that Assange had stolen (though he never stole) and made public U.S. Government secrets and should be extradited to the U.S. for what everyone expects to be a kangaroo court trial that would end in his execution for having done what Daniel Ellsberg had done in the Pentagon Papers case about the Vietnam War. The international hero, Assange, is to be 'tried' in a U.S. court. On February 12th, the New York Times bannered, "Biden Justice Dept. Asks British Court to Approve Extradition of Julian Assange". Biden continues Trump's continuation of Obama's attempt to murder Julian Assange.
Ultimately, Biden's foreign policies are putting Democratic Party lipstick onto the Republican Party's pig. That's his 'change', on U.S. foreign policies.
Just like with Hitler, it's all fakery, except that (like with Hitler) the evil which motivates it, and which threatens the entire world, is all too real. Whether the U.S. regime will go all the way to yet another World War in order to impose it everywhere (as Hitler aspired to do), is unknown. (Some experts think the signs point that way.) Hitler went that far, but lost his war. And his spirit (minus the anti-Semitism) then took over in Washington, but with 'kinder' rhetoric. The results in the nuclear Age would be that everyone would lose. The only way to stop that would be to stop Washington, but that's a decision which only Washington's vassal-nations would make — if they will.
And even on his domestic polices, Biden lies in order to serve the priorities of the billionaires who funded his way into the White House. For example, on February 20th, NPR headlined "FACT CHECK: Biden's Comments On Loan Forgiveness And Elite Colleges" and proved that he was deceiving the public about that issue. He is as corrupt as they come. The stopping of the U.S. aristocracy will either come from abroad, or not at all. It won't come internally from within the U.S., because the regime doesn't allow its public to recognize that it's a regime — an imperialistic aristocracy — instead of a democracy. It's more cunning than Hitler was. America's aristocracy recognizes that in modern times, personification of their regime (in a monarch or other 'divinely ordained' individual or "Fuehrer") produces only a fleeting dictatorship and one that is hard to keep in line or continue with a successor. In modern times, a 'democratic' dictatorship has more lasting power. So, that's what we now have. The spirit of Hitler lives on, in America's aristocracy.
Author's note: first posted at Strategic Culture
Possible Directions for U.S. Policies in the Biden Era
Authors: Chan Kung and He Jun
On January 20, 2021, a new page will be turned in the history of the United States when Joe Biden becomes the 46thPresident. What will happen to U.S. domestic and foreign policy as a result of the transition from the "Trump Era" to the "Biden Era"? What will be the impact of this on the U.S., the world, and China? After the tumultuous Trump Era, we believe that this is an issue of great concern to international governments and markets.
The "ANBOUND 100+" high-end discussion platform and the macro team have been continuously tracking the news of the imminent Biden Era and possible policy changes. To this, we have made a number of key predictions. In the historic moment when Joe Biden is about to take office, it is important to review and summarize the relevant research to understand the changes that the new U.S. President will bring.
First, we shall look at the American political landscape in the Biden Era.
An overall judgment is that Democrats are taking control, but "Trumpism" is still unlikely to disappear from U.S. politics any time soon. The ANBOUND team had judged on November 11, 2020, that Donald Trump's various policies had in fact left Biden with a number of political and diplomatic "legacies", and that Biden actually had considerable autonomy over whether to "inherit" these "legacies". Objectively, whether inherited or not, these "legacies" can be used as a bargaining chip for the Biden administration. On the issue of Trump himself, ANBOUND once said on December 20 that Trump will be in trouble because he had "gone too far" and that the future Biden team might carry out a complete reckoning with Trump and his team. Judging by the fact that Trump is facing a second impeachment and the investigation into the storming of the Capitol, such a reckoning is happening. In this regard, ANBOUND has summed up Trump's influence remains and its trajectory to be: Trump -> Trumpism -> Trumpism without Trump.
In the Biden Era, the two-party political landscape in the U.S. will be unbalanced, with the Democrats dominating U.S. politics and rapidly gaining the upper hand, and the Republicans facing an internal split, as ANBOUND judged on January 10, 2021. On this basis, we believe that there is a clear trend towards "bipartisanship", with the Democrats becoming the dominant party in this cooperation. In this context, the Biden administration is likely to complete domestic integration faster and turn its focus to foreign policy sooner. It is also possible that with less resistance at home, the Democrats will give more focusat home, and the U.S. society will become more integrated than in the past, with some of the major domestic issues, such as welfare and environmental protection, to likely make significant progress over the next four years.
Then, there are the U.S. economic issues and economic policies in the Biden Era.
The United States faces many problems in the economy, but the core problem lies in the distribution of wealth, which is the cause of many social problems. The research team of ANBOUND pointed out in November 2019 that the wealth of the United States is still in the process of being accumulated in large quantities, and the real problem of American society lies in the distribution of wealth. Part of the backlash against globalization in the U.S. is also related to the distribution of wealth in American society. On this basis, we believe that welfare will be an important aspect of U.S. economic policy that needs to be addressed in the future. On November 22, 2020, we further pointed out that the transition to a welfare state could usher in a new super-boom for the United States. Contrary to the view of many that welfare is a "simple spending" policy, we believe that welfare, if properly used, will create new consumption space. In terms of health insurance, education, and consumption in the United States, we expect that a full-scale welfare transition in the U.S. would create a USD 10 trillion mega-consumer market that would potentially bring the U.S. into a new phase of rapid development while resolving social tensions.
Based on the above analysis, we believe that the core of the so-called "Bidenomics" is about the distribution of wealth and the "welfarization". From what has been observed so far, the basic logic of "Bidenomics" is to solve the public health crisis, save jobs, reconfigure the industrial chain, overhaul infrastructure, promote an environmental agenda, build a better social security system, and promote social equality. This logic is likely to be the "core" of economic policies in the Biden Era. There were similar signals that emerge before Biden officially took over the presidency. Biden has proposed USD 1.9 trillion stimulus package to deal with the impact of the pandemic on the U.S. economy and society. Biden's Treasury Secretary nominee Janet Yellen also called on the U.S. Congress to act more aggressively to deliver economic aid without worrying too much about the debt. "Neither the president-elect, nor I, propose this relief package without an appreciation for the country's debt burden. But right now, with interest rates at historic lows, the smartest thing we can do is act big," Yellen said. "I believe the benefits will far outweigh the costs, especially if we care about helping people who have been struggling for a very long time," Yellen added. Yellen also stressed the need to rebuild the U.S. economy "so that it creates more prosperity for more people and ensures that American workers can compete in an increasingly competitive global economy."
Concerning the foreign policy issues in the Biden Era, as mentioned above, Biden will not completely abandon Trump's diplomatic "legacies", rather he would build on it with some kind of "pullback". In this process, institutionalization and systematization will be the most prominent characteristics of American diplomacy in the future. A top foreign policy priority for the Biden administration will be to rebuild relations with its allies, particularly Europe, restoring stability to the transatlantic alliance and healing the rifts that have emerged over the past few years. We believe that such rapprochement will certainly play a role and the U.S.-EU strategic alliance will not change, but it will be difficult to fully restore to the levels of the past. On many issues, such as economy and trade, market space, security, and digital sovereignty, the EU will have a stronger "sense of autonomy". As for U.S.-China relations in the Biden era, we have argued that we should not expect the U.S. government to adjust its hardline position on China, but that the Biden administration would be more predictable in its approach to policy games, returning to the character of "the establishment". In fact, as early as October last year, the ANBOUND's research team pointed out in its outlook on U.S.-China relations in the Biden era that the Biden administration's approach to several aspects of domestic and foreign affairs would generally differ from that of the Trump administration, and that while its strategic positioning of China and the policy of inhibiting the rise of China in the long term would remain unchanged, in terms of specific approaches, the Biden administration would seek a certain degree of order and geopolitical discipline to implement and enforce its policies.
In regard to the Korean Peninsula issue, we believe that in the Biden Era, it is possible for the United States and North Korea to reach a phased nuclear abandonment agreement. On Iran, the main concern is still the Iranian nuclear issue. We believe that the United States will amend Trump's extreme policies on the issue of the Joint Comprehensive Plan of Action (JCPOA), or the Iran nuclear agreement, and some adjustment will take place. However, even if the United States can return to the Iran nuclear agreement, Iran may have to make certain concessions on the 2015 version. One of the key points may be that Iran needs to further restrict its support to the militia in the Middle East on the basis of the original version. This means that Iran's influence in the Middle East will be significantly reduced. Regarding the issue of returning to Comprehensive and Progressive Agreement for Trans-Pacific Partnership (CPTPP), we believe that returning to CPTPP is quite attractive to the Biden administration, but it is also quite difficult. Fluctuations in U.S.-China relations will affect the process of the United States returning to CPTPP; the worse the U.S.-China geopolitical relationship gets, the less resistance the United States will have to return to CPTPP.
In addition, ANBOUND's researchers also believe that looking from the standpoint of historical development, the Biden administration may be a transitional period for the United States to return to "normal" from the Trump Era. From Biden's personality, age, situation and environment, we tend to think that the Biden administration is likely to be a "presidential accountability system under the leadership of Secretaries". In such a government, it is the Secretaries of various departments, the Department of State, and the new cooperation pattern of the two parties in Congress that play a key role, rather than relying mainly on the President. In particular, Janet Yellen, the new Treasury Secretary who had served as the Chairperson of the Federal Reserve, could very well have crucial impact on the U.S. economic policy in the Biden Era.
Final analysis conclusion:
With the transfer of executive power, the United States will bid farewell to the "Trump Era" and usher in the "Biden Era". The United States under Joe Biden will undergo considerable adjustments and changes, which are reflected in many aspects of the United States' domestic politics, international geopolitics, economy, and foreign policy. The world will watch the new changes in the United States, and China will see a new pattern of U.S.-China relations. Changes in the United States will not only affect the world but also China's development strategy.
Removed Diplomacy: Why U.S. Sanctions Against Russia Have Gone Stale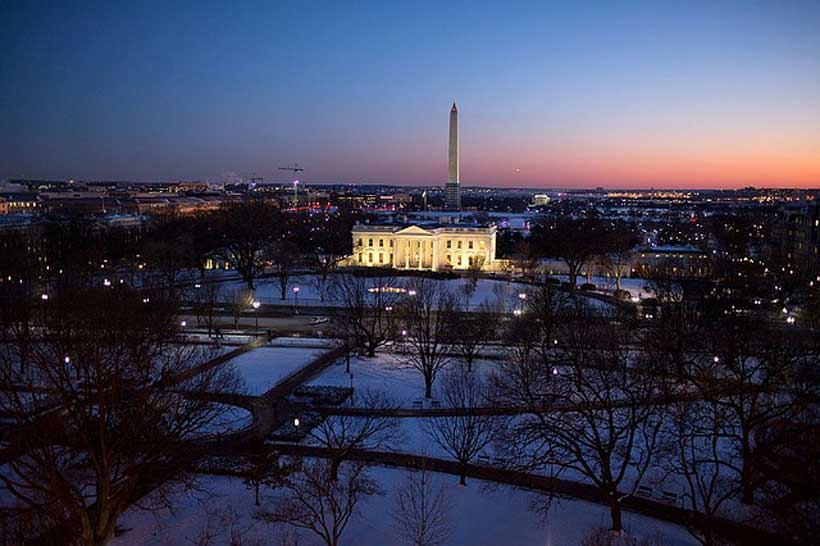 Since 2014, Russian and American diplomacy has been defined by economic sanctions. This has become the default, expected option for U.S. policymakers—but Russia has refused to concede, repent and ask for forgiveness. The U.S. had hoped Russia would experience just enough economic hardship that they would revert their course, retract their reunification with Crimea, and end any involvement in Eastern Ukraine. Almost seven years later, there is no evidence to suggest that Russia has any intention of buckling under the pressure and denying its national interests.
What the United States has failed to realize is that sanctions work on highly dependent countries. Russia is an independent country and has become more economically autonomous as a result of U.S. sanctions. The Russian domestic industry has flourished since sanctions were first imposed. Sanctions imposed by the United States are predicated on some combination of the following: either the United States has enough of an economic relationship prior to sanctions, so the loss of the United States as a trade partner alone is hugely detrimental to the target economy, or the United States can influence other countries who share a more extensive economic relationship with the target country to carry out the same policies.
Venezuela is a country that has been grievously affected by U.S. sanctions, as one would predict, given the country's dependence on the exportation of crude oil, particularly to the U.S. With oil comprising roughly 95 per cent of exports and their petroleum industry making up 25 per cent of overall GDP, Venezuela is considered very resource dependent when engaging in international trade. Venezuela has also been plagued by Dutch Disease, which has largely prevented its economy from diversifying for the past century. In 2013, the United States brought in 29.5 per cent of Venezuelan exports and delivered 23 per cent of the county's imports. Strangely, despite the sanctions imposed in 2014, Venezuela has grown more dependent on the United States. By 2018, 39.2 per cent of Venezuelan exports and 52.9 per cent of Venezuelan imports were in trade with the U.S. With this increased dependence on the United States after the implementation of U.S. sanctions. It is no wonder that Venezuela has been increasingly devastated beyond comprehension since sanctions were first imposed in 2013. Venezuela's trade balance through this period has consistently been in surplus. However, the volume of trade has shrunk USD 101.9 billion, from USD 143.76 billion in 2013 to USD 41.86 billion in 2018. The country has been rocked by astronomical inflation, reaching as high as 344 509 per cent. Is it the same case for Russia? No, which is due, in part, to Russia's Soviet legacy. The vast territory and harsh climate have also helped the Russians develop a much more diverse and independent economy. Additionally, the United States is simply not one of Russia's main trade partners.
As illustrated by data from the Observatory of Economic Complexity, Russia and Venezuela couldn't be more unalike. Russia's largest trade partners for the past 20 years have been Germany and China. In 2014, when the sanctions were first imposed, Russia's economy and international trade figures were at an all-time high. In that year, Russia exported USD 454 billion and imported USD 296 billion, a trade surplus of USD 158 billion. This year, the United States only accounted for 5.58 per cent of Russia's imports and 3.87 per cent of Russia's exports. In 2018, with even stricter sanctions imposed, Russia exported USD 427 billion and imported USD 231 billion, increasing the trade surplus from USD 158 billion in 2013 to USD 196 billion in 2018. Russia's trade balance from 2013 to 2018 still experienced a shrink of USD 92 billion. A key difference between Russia and Venezuela is that from 2014 to 2018, Russian trade decreased by just 12 per cent, compared to Venezuela's loss of 71 per cent. What does Russia have working to its advantage that Venezuela is lacking? Remember, for sanctions to work, they require high economic dependence from either the country issuing the sanctions.
Russia and Germany have an interesting codependency on one another. The Nord Stream project has been a source of tension between the U.S. and Germany; a recent Bloomberg article points out that there is an anticipated clash between newly elected president Biden and German Chancellor Angela Merkel. The German chancellor openly supports the completion of the second pipeline because the project is a means for securing German influence over Western Europe, as they will maintain their status as energy distributors once the pipe project is complete. Merkel also understands that the German economy depends on Russian energy. Nord Stream has become the only option since the Ukrainian pipelines have gone cold. Merkel has received criticism from those close to her, including from Norbert Röttgen, the head of the foreign affairs committee in German parliament. In September of 2020, he is quoted saying, "We need to respond with the only language that Putin understands, the language of natural gas," Meaning the one thing that Germany has at its disposal is the ability to back out of the Nord Stream deal to pressure the Kremlin into correcting their behaviour to satisfy western leaders. The only problem is that Germany is dependent on Russian natural gas. Germany has been falling behind other European countries in environmental efforts and has grown more dependent on coal power to supplement energy demand when renewable sources fail to meet the needs of the German people.
It's important to consider is the continuation of oil trade between the Netherlands and Russia. If the West is so concerned about preserving its ideals, why hasn't this trade been pressured? Likely because Nord Stream 2 is a relatively recent development, but the arrangement between the Dutch and Russia has been around for some time. What is odd, however, are the numbers. Between the Netherlands and Russia, there is hardly a difference in the dollar value of Russian exports in various petroleum products. It has maintained an average of about USD 33 billion for the past decade. This spans time both before and after sanctions. How does the West expect itself to be taken seriously if it is hyper selective about the battles it chooses to fight even when concerning sanctions. What is more comical about this particular deal is that the Netherlands supplies much of Western Europe's oil. Henceforth, further defending the point of Western Europe's dependence on Russian energy.
In conclusion, Russia has proven to be very resilient over the past six years. It shouldn't be implied that the sanctions have not affected the Russian economy. However, Russians have faced pervasive negative externalities, such as inflation and decreased average national income, despite the sanctions having been designed only to affect a select group of individuals. Even so, the Russian economy is growing and proving to be insulated and resilient against increased trade barriers. At first, the sanctions appeared to have a tremendous effect on the Russian economy, shrinking it by 44 per cent from USD 2.292 trillion in 2013 to USD 1.272 trillion in 2016. Since 2016, however, the GDP has steadily stabilized and gained back 42 per cent of losses from 2013 figures at USD 1.7 trillion as of 2019. It can be surmised that if the U.S. continues to impose sanctions on Russia for years to come, the Russian economy will continue to grow, develop, and become more independent.
From our partner RIAC