Refugees at risk of hunger and malnutrition, as relief hit in Eastern Africa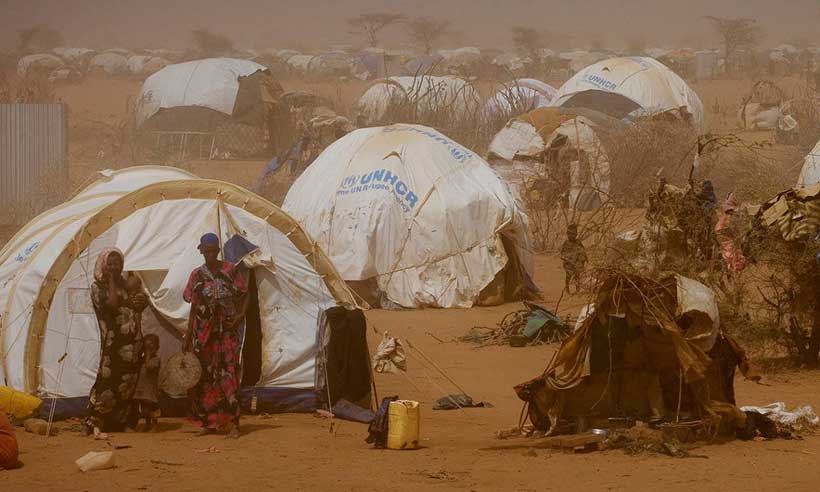 UN World Food Programme (WFP) has been forced to reduce its food and cash assistance for refugees in Eastern Africa by up to 30 per cent, the agency has said, voicing fears that the reductions could worsen in the coming months unless urgent additional funding is received in time.
According to WFP, over 2.7 million refugees in Ethiopia, Uganda, Kenya, South Sudan, and Djibouti have been impacted, with food or cash transfers reduced between 10 to 30 per cent, as the socio-economic toll of the coronavirus pandemic reduces vital funding from donors.
"Refugees are especially vulnerable to the spread of COVID-19 because they are crowded together in camps with weak or inadequate shelter, health services and access to clean water and sanitation," said Michael Dunford, WFP Eastern Africa Regional Director.
In addition to COVID, the refugees, especially women, children and elderly, are also at risk of becoming malnourished, which can in turn impact their immune systems and increase their risk of being infected by disease, a tragic vicious cycle in the midst of a global pandemic.
"With COVID yet to peak in East Africa, we cannot turn our backs on people forced to flee and stuck in remote camps," added Mr. Dunford.
Hard-won development gains at risk
COVID-19 restrictions closed schools in refugee camps, meaning children missed out on vital school meals in Ethiopia, Kenya, South Sudan, Rwanda and Uganda. In these countries except in Rwanda, funding shortages meant that WFP was unable to provide take home rations to refugee children to help them study at home and stay nourished.
Extended school closures can also expose children to additional challenges, including, teenage pregnancies, sexual abuse, early marriage, violence at home, child labour and high school dropouts, eroding hard-won development gains made over several years.
Women and girl refugees are also at heightened risk of gender-based violence, sexual exploitation and abuse, in addition to resorting to having sex for payment in order to survive. People with disabilities and unaccompanied or separated children are the most vulnerable, said the UN food relief agency.
World cannot let the most disadvantaged suffer
"Sadly, it is the poorest and most disadvantaged who suffer the most," said Mr. Dunford, adding, "We simply cannot let this happen. COVID-19 cannot be an excuse for the world to turn its back on refugees at this terrible time."
Given the pressing situation, WFP is appealing both to traditional donors and new would-be donors, such as international financial institutions, to step forward and assist refugees precisely because their vulnerability only increased with COVID-19.
The UN agency needs some $323 million to assist refugees in the East Africa region over the next six months, about 22 percent greater than during the same period in 2019.
Human rights breaches in Belarus, Ethiopia, and Algeria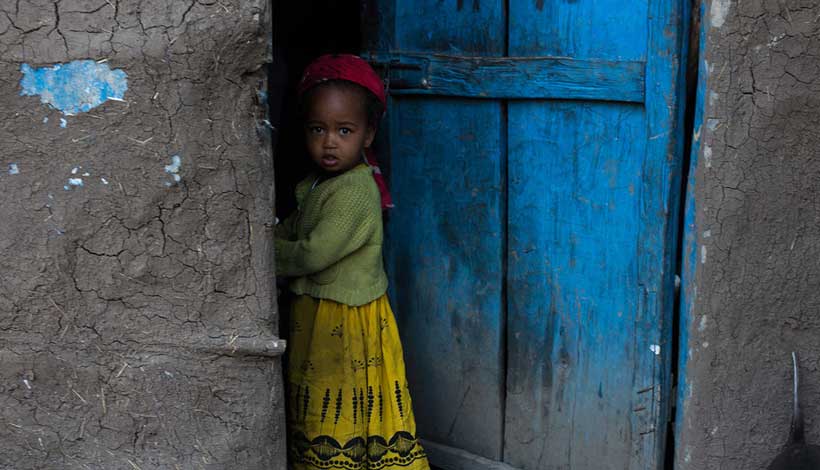 On Thursday, the European Parliament adopted three resolutions taking stock of the human rights situation in Belarus, Ethiopia, and Algeria.
Human rights violations in Belarus, in particular the murder of Raman Bandarenka.
Parliament condemns in the strongest possible terms the murder of Raman Bandarenka in Belarus, and expresses its condolences to his family and to all families who have lost loved ones as a result of the repression of Aliaksandr Lukashenka's regime.
Mr Bandarenka, a 31-year-old art teacher, was brutally beaten on the evening of 11 November by a group of plain-clothed men in masks who reportedly had close ties to the regime. Mr Bandarenka was taken into detention where he was subjected to further beatings. He later died as a result of his injuries.
MEPs demand prompt, thorough, and independent investigations into his death and the protest-related deaths of other Belarusian civilians. They reiterate their support for the protesters' demands for freedom, democracy, dignity, and the right to choose their own destiny, while condemning the ongoing human rights violations, intimidation, and disproportionate use of force by the authorities towards peaceful demonstrators.
The text was adopted by 613 votes in favour, 41 against and 35 abstentions.
The situation in Ethiopia
MEPs are deeply concerned by the current armed conflict between the federal government of Ethiopia and the regional administration of Tigray led by the Tigray People's Liberation Front (TPLF), including the ongoing violence and allegations of serious breaches of fundamental human rights. They call on both parties to commit to an immediate ceasefire and to settle political differences by democratic means within the framework of the country's constitution.
The resolution deplores the loss of life and killing of innocent civilians and the extrajudicial killings, regardless of their perpetrators. Parliament implores Ethiopia's central government and the TPLF to take immediate action to deescalate the conflict and criticises the severe restrictions preventing humanitarian workers from accessing the area.
The text was adopted by 643 votes in favour, 5 against and 46 abstentions.
Human rights abuses in Algeria, in particular the case of journalist Khaled Drareni.
Parliament strongly condemns the escalation of arbitrary and unlawful arrests, detentions, and judicial harassment of journalists, human rights defenders, trade unionists, lawyers, civil society, and peaceful activists in Algeria. It also urges the Algerian authorities to immediately and unconditionally release journalist Mohamed Khaled Drareni and all those detained and charged for exercising their right to freedom of expression.
In August, Mr Drareni – a correspondent for TV5 Monde – was sentenced to three years in prison and fined 50 000 Algerian dinars for filming police attacking demonstrators in Algiers. He was formally charged with 'inciting an unarmed gathering' and 'undermining the integrity of national territory'. In September, his sentence was reduced to two years on appeal.
MEPs reiterate their call on the Algerian authorities to stop all forms of intimidation, criminalisation, or the arbitrary detention of critical voices such as journalists, bloggers and human rights defenders. They insist that appropriate steps be taken to guarantee for all the right to freedom of expression, association, and peaceful assembly. The resolution was adopted by 669 votes in favour, 3 against and 22 abstentions.
UN Committee urges end to impunity for enforced disappearances in Iraq
A pattern of enforced disappearance – and impunity for such acts – persists in Iraq, according to a report published on Friday by the UN Committee charged with monitoring how well the country upholds its international obligations in dealing with the issue.
In issuing its findings, the Committee on Enforced Disappearances – a group of 10 independent experts that monitors States' adherence to the International Convention for the Protection of All Persons from Enforced Disappearance – also noted that revictimization prevails in these cases.
The Committee called on Iraq to incorporate the offence of enforced disappearance into its domestic criminal legislation and to ensure that no person is held in secret detention.
Legislation Delays
To be sure, the Committee also welcomed that Iraq set up two fact-finding committees, in 2016 and 2018, to address enforced disappearances committed in the country. It also hailed the drafting of the Bill on the Protection of Persons from Enforced Disappearance, which is currently before the Council of Ministers.
But the experts also expressed concern at delays in adopting this legislation, which has fostered a lack of criminalization of the offence. It recommended that Iraq revise the bill, in compliance with the International Convention, and in consultation with all stakeholders, including civil society.
Lack of data
Committee experts are also worried by the lack of reliable data on cases of enforced disappearance and the large quantity of unidentified bodies and mass graves. It recommended Iraq establish a consolidated nationwide database of all cases of disappearance that have occurred in the country since 1968.
For its part, the Committee said it has received allegations concerning around 420 secret detention sites. It urged the State party to investigate thoroughly the allegations, and to close any such facilities or convert them into regular registered and supervised detention centres, as well as to take all necessary measures to ensure that no one is detained secretly in the future.
Experts on board
The Committee on Enforced Disappearances monitors States parties' adherence to the Convention for the Protection of all Persons from Enforced Disappearance. The Committee is made up of 10 members who are independent human rights experts drawn from around the world, who serve in their personal capacity and not as representatives of States parties. The Committee's concluding observations are an independent assessment of States' compliance with their human rights obligations under the treaty.
UN: Renew commitment to Palestinian people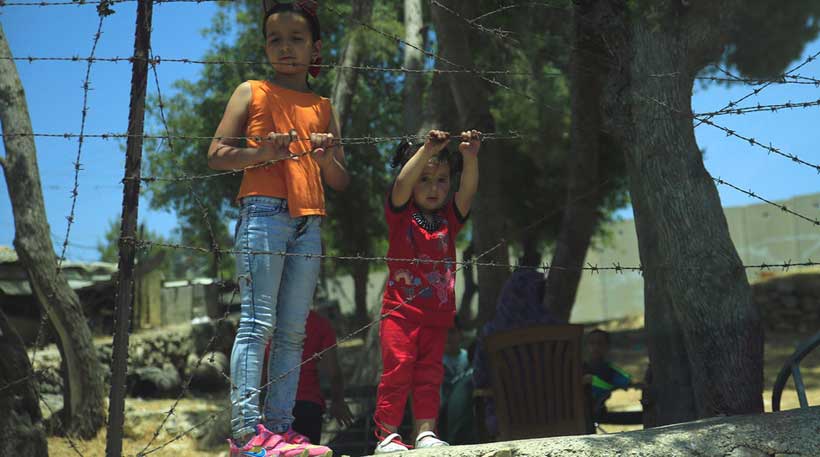 Commemorating the International Day of Solidarity with the Palestinian People, UN Secretary-General António Guterres urged Israeli and Palestinian leaders to explore every opening to "restore hope" for a two-State solution.
In a message, the UN chief cautioned that prospects for a viable two-State solution are becoming "more distant".
"A host of factors continue to cause great misery, including: the expansion of illegal settlements, a significant spike in the demolition of Palestinian homes and structures, violence and continued militant activity," said Mr. Guterres.
"Israeli and Palestinian leaders have a responsibility to explore every opening to restore hope and achieve a two-State solution."
The International Day of Solidarity with the Palestinian People is observed each year on 29 November. Established in 1977, it marks the day in 1947 when the UN General Assembly adopted a resolution partitioning Palestine into an Arab State and a Jewish State.
Committed to supporting Palestinians and Israelis
The Secretary-General said that he remains committed to supporting Palestinians and Israelis to resolve the conflict and end the occupation in line with relevant UN resolutions, international law and bilateral agreements in pursuit of the vision of two States – Israel and an independent, democratic, contiguous and sovereign Palestine – living side by side in peace and security, within secure and recognized borders, on the basis of the pre-1967 borders, with Jerusalem as the capital of both States.
"I hope that recent developments will encourage Palestinian and Israeli leaders to re-engage in meaningful negotiations, with the support of the international community, and will create opportunities for regional cooperation," he said.
"Let us together resolve to renew our commitment to the Palestinian people in their quest to achieve their inalienable rights and build a future of peace, dignity, justice and security," added the Secretary-General.
In the message, Mr. Guterres also extended his condolences on the passing, earlier this month, of Saeb Erakat, Palestine Liberation Organization (PLO) Secretary-General and Chief Negotiator for Palestinians in the Middle East Peace Process.
Financial situation of UNRWA
Mr. Guterres also voiced concerns over the financial situation facing the UN Relief and Works Agency for Palestine Refugees in the Near East (UNRWA), which provides direct and often life-saving assistance to millions of Palestine refugees.
"I appeal to all Member States to urgently contribute to enable UNRWA to meet the critical humanitarian and development needs of Palestine refugees during the pandemic," urged the Secretary-General.