Who should receive the COVID vaccine first in India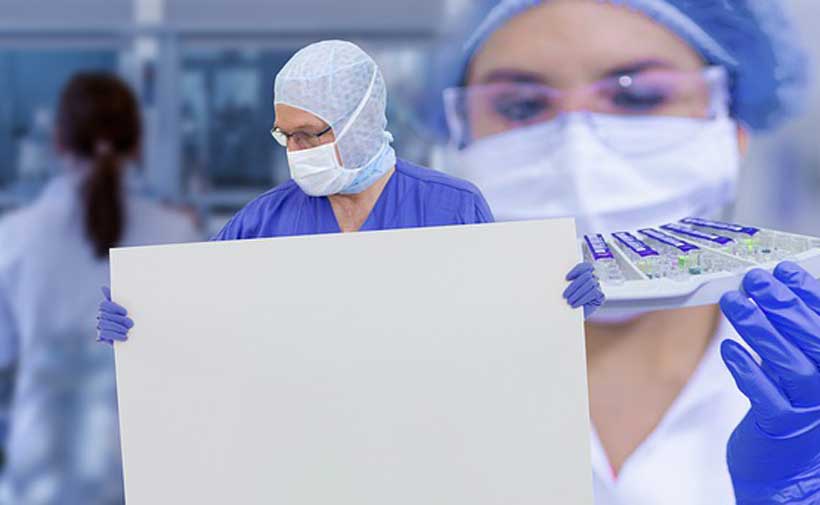 The discussion and debate around who should receive the vaccine first once it is out is perplexed. In its truest sense, it is a question of logic rather than science but then again what form of logic should be entertained? Is it the medical officers and other health workers including volunteers as well as police personal that should get the priority no matter the age (not as a note of thanks for their efforts but because of their direct contact with infected patients) or is it the elderly who have been the victim of the virus in the worst way, that is, often leading to deaths should be at the top of the list. Again, should there be sub-categorisation on the basis of what disease or medical condition someone is suffering from amounting to more or less risk of the virus or on the basis of social classifications of gender, caste and even class. Yes. the priority set on the basis of caste and class will not be a complete surprise for a country like India, where finally the decision will be politically motivated rather than scientifically provoked.
Yet, assuming that a vaccine actually prevents transmission of the virus, then the priority should go to those who transmit the disease most often – younger adults, or as psychologist Erik Erikson describes as a person who is between the ages of 19 and 40, a group sandwiched between the adolescent, teenage youth and middle adulthood stage. The reason is quite simple and logical – getting protected with a vaccine is a way of protecting others, since you can't give someone the disease if you never get it and the age group of 20-40 is the most susceptible and most likely to get the virus, they being the pillar of the working class population in India and hence more involved in the day to day economic activities. Moreover, they are more likely to physically sustain themselves without showing the symptoms or without getting medically deranged than the other 'weaker' age group of 50-60 or above, hence increasing the chances of spreading the virus unknowingly.
But why give the vaccine to people most likely to spread the disease rather than to people most likely to die from it? Virologist David Sanders of Purdue explains that it's likely that Covid-19 vaccines won't work in people with poor immune systems – those most vulnerable to the disease. But those people can still be protected to a great extent if healthy people get vaccinated on time to stop the spread. "Immunization is not about protecting the individual – it's about protecting the society,' he says.
According to Integrated Disease Surveillance Programme, a Health Ministry body, about half of the infections in India are in the age group of 20-40 as of August, a figure that is evident enough to show the group's priority in receiving the vaccine.
Another set of data from the Health Ministry shows the percentage shared in the death count by different age groups –
| | | |
| --- | --- | --- |
| Age | Share in total population | % share in all COVID-19 deaths (as of July) |
| <= 14 years | 35% | 1 |
| 15-29 | 18% | 3 |
| 30-44 | 22% | 11 |
| 45-59 | 15% | 32 |
| 60-74 | 8% | 39 |
| >=75 | 2% | 14 |
Data sourced from here
These stats are alarming (because of the disproportionate share in cases and deaths) and also prove the point that the young adults need to be looked out, for them to not spread the disease to the older age groups to reduce the fatal count.
But here's the catch: if young, healthy people unlikely to die from the virus are to be vaccinated first, the odds of any serious side effects, both short term and long, have to be extremely low. The whole process of vaccination and its efficacy will only truly make sense thereafter. And that's one of the reasons why field testing or clinical trials is important.
There are different Phases of this testing method. Phase 1 will determine the optimal dose for a vaccine. Phase 2 enrolling hundreds of people can reveal common side effects and determine whether the vaccine prompts the body's immune system to produce antibodies that are capable of disabling the virus (some of the milder, short run side effects can and should be tolerated keeping in mind the number of people dying on a daily basis).
Phase 3 is the time-consuming part and according to many, the most vital phase. Here, the vaccine will be compared to a placebo in the real world. At least a few hundred people in the placebo group need to get infected to demonstrate efficacy, which takes time and rigorous data collection and analysing methods for success. It is in this phase that the researchers can tell if the people who got vaccinated can still get back the virus, even silently or mildly and transmit to others. But many argue that even enrolling hundreds or even thousands of people for this phase will never be enough to reveal any rare showcase of side effects (the live polio vaccine caused a few children to get polio – about 1 in 2.8 million in India). It is thus in Phase 4, mostly a data-gathering phase, a sort of post licensure surveillance, that a vaccine's efficiency and efficacy can be judged and verified. It will help prevent problems that might get in the way of widespread adoption of any COVID-19 vaccine. It is a step in the right direction but also something that many countries and institutions are going to skip keeping in mind the urgency of the pandemic.
But skipping Phase 3 altogether citing the urgency might backfire rather than serving the purpose of pre-emptive action (of defeating the virus). It is this Phase that countries like Russia most likely to skip to make the vaccine available at the earliest. With plans of already making a deal with India and India on its own developing the vaccines ZYCOD-D (by ZYDUS) and COVAXIN (by BHARAT BIOTECH) that are to be made available sooner between September and December, a move that may have come amidst the political pressure to ICMR are worrisome to some extent (quick trials may lead to mismanagement and faulty results). With one of its two indigenous vaccines already in Phase 3 trials, India will have both the vaccines ready by next year, that is 2021 (if the emergency approval of an earlier availability is not granted), which is not to worry about as the Oxford vaccine is to be made available to Indians before that.
What will finally matter is the right people receiving the vaccine first and that too in a planned manner without the influence of money, power or any social stigmas.Those not following it should be held accountable under legal grounds. Cost of the vaccines and accessibility will also play a crucial role. After all, it's about the vaccination more than the vaccine.
The Persecution of Individuals from Hazara Community in Balochistan
The drastic situation was being faced by the individuals of Hazarajat in Balochistan province of Pakistan once again because the eleven persons from the affected Hazara community were being slaughtered by the terrorists of Islamic State of Iraq & Levant's Khurasan chapter that continued the legacy of sectarian and ethnic violence that used to be conducted by the extremists and terrorists of Lashkar e Jhangvi (LeJ) in the region. The community of Hazara is quite vulnerable and the violence against them has no doubt the capability of potential fault line for the state of Pakistan being exploited by foreign players the war anti-state elements give fuel to the violent sectarian and ethnonationalists of Balochistan province of Pakistan. In this mean study, the very focus will be made towards the possibilities of foreign intervention in case of Hazara persecution in the region which provenly had involvements of Indian agencies via the territory of war-affected Afghanistan.
The persecution of Hazara peoples had been a major violation of International Humanitarian Law because it is not only common in the region of Pakistan but also inside the state of Afghanistan. The historic factors of their settlement in the regions of Pakistani Balochistan and Afghanistan as well as their strong connection with the Shia Muslim community of Iran are major catalysts which makes them as the easy target of being killed, tortured or slaughtered by the extremist Wahabi tendencies or racist tendencies among Pashtuns and Balochis. In the current era specially after the events of 9/11 and further strengthening of Wahabi extremist doctrine in the region had paved ways for the spreading of sectarian violence against the Shia Hazara Muslims inside Balochistan province of Pakistan. The major persecution events that keeps a lot importance in the unfortunate violence being committed against the people of Hazaras were the massacre on the day of Ashura at Quetta in 2004, the killings of Hazara people in Mastung Massacre, the playground massacre in Quetta, slaughter of Hazara pilgrims coming back from Islamic Republic of Iran, the two major bombings against Shia Hazaras in the year of 2013, the massacre in Akhtarabad, the 2003 bombing on Hazara Imam Bargah and most importantly the recent slaughter of Hazara peoples in Mach District of Balochistan province of Pakistan. Even in the target killings, some major political figures, social workers and sportsmen also remained aim of target killings inside the extremist and sectarian violence.
No doubt, such massacres and large scale killings of the people specifically of the community of Hazara Shias who also remained the target of socio-economic discrimination and structural violence due to the factors that were paved by the administrative bodies in Pakistan but the confirmation of Indian agency's Research and Analysis Wing (R&AW)'s major agent Kulbushan Jadhav confessed in the very statement after he was arrested by Pakistani authorities in espionage operation that India had been involved in the fueling of ethnonationalist and sectarian violence in the region. The government of Pakistan had also shown quite many concerns regarding the matter that the hands of Indian state agencies and government can possibly be involved in the backing of outfits like ISIL (Khurasan) which operates from Afghanistan while conducting of violence in the province of Pakistani Balochistan. The dots are being matched by different Pakistani officials and think tanks that the involvement of Indian government with confirmed sources towards the secessionist tendencies in the province in shape of Baloch Liberation Army (BLA) and Baloch Republican Army (BRA) that the possibility can be there in also of backing the extremist militants and terrorists of ISIL (Khurasan) while fueling the violence in the region on sectarian basis. Prime Minister Imran Khan Niazi said in his statement that the hands of India are there in the recent activities of sectarian violence that was happened in the region of district of Mach of Balochistan. The possibilities of Indian government and state agencies backing the militant factions against the state of Pakistan had been also proved by the state intelligence agencies of Pakistani state including Directorate of Inter Services Intelligence (ISI), Directorate General of Military Intelligence (MI) and Intelligence Bureau (IB). Even it is confirmed through the sources in form of statements of leading Indian think tanks, journalists and retired military officials that the fault lines inside Pakistan are to target the Shia communities for paving ways for the violence and to make platform for the conduct of violence on sectarian basis by creating a lot of chaos among the different Muslim sects inside the state of Pakistan. These are the major possible factors which had proven the point that the sectarian violence specially the one which was conducted against the coal miners belonging from the Shia community of Hazara has proven the very point that the factors of possibility is quite much there of the involvement of Indian government as actor of fueling violence.
In the very crux of the study, it is added with the point that the persecution of Hazara peoples had been a major violation of International Humanitarian Law because it is not only common in the region of Pakistan but also inside the state of Afghanistan. The historic factors of their settlement in the regions of Pakistani Balochistan and Afghanistan as well as their strong connection with the Shia Muslim community of Iran are major catalysts. The radical condition was being faced by the individuals of Hazarajat in Balochistan province of Pakistan once again because the eleven persons from the affected Hazara community were being massacred by extremist tendencies. The possibility of the terrorist wings being supported by Indian government in this regard because of the past confirmed terror activities in which the position of India was quite much cleared. such massacres and large-scale killings of the people specifically of the community of Hazara Shias who also remained the target of socio-economic discrimination and structural violence due to the factors that were paved by the administrative bodies in Pakistan but the confirmation of Indian agency of R&AW.
Is India fearful of internationalisation of the Kashmir dispute?
At the time of Partition, India knew that its policies with regard to the Princely states were inconsistent. So, it feared internationalisation of the Kashmir dispute. Vallabhai Patel, presented Kashmir to Liaquat Ali Khan in a platter, so to say, in exchange for Junagadh and Hyderabad. Liaquat Ali Khan did not accept the offer. Saifuddin Soz, former Congress minister and a prominent Kashmiri politician, told The Print Editor-in-Chief Shekhar Gupta on NDTV's Walk The Talk show that Sardar Vallabhbhai Patel was happy to let Kashmir go to Pakistan in exchange for Hyderabad.
Lord Mountbatten, the last viceroy of India, took Patel's offer to Pakistan on the exact day the Indian Army landed in Srinagar to push back intruders from Pakistan in October 1947. "From the very first day Sardar Patel was adamant that Kashmir should go to Pakistan. In the partition council, he tried his level best to convince Liaquat Ali to take Kashmir and leave Hyderabad-Deccan," Soz said.
"But as Sardar Shaukat Hayat Khan writes in his book," Soz said, "Liaquat Ali neither understood history, nor geography. So, he did not accept the offer.."(Sardar Patel was adamant, give Kashmir to Pakistan, take Hyderabad. Nehru saved it: Soz, The Print June 25, 2018).
Till the 1990s, internationalisation remained India's nightmare. Former Indian foreign-secretary Jagat S. Mehta's formula. Mehta presented a formula which offered many concessions to Pakistan in exchange for a promise not to agitate the Kashmir dispute on international forums and keep it on backburner for ten years. He presented his ideas in an article, 'Resolving Kashmir in the International Context of the 1990s' (Hindustan Times editor Verghese also gave similar proposals). Mehta had also proposed (a) Conversion of the LoC into "a soft border permitting free movement and facilitating free exchanges…"
(b) Immediate demilitarisation of the LoC to a depth of five to 10 miles with agreed methods of verifying compliance. (c) Pending final settlement, there must be no continuing insistence by Pakistan "on internationalization, and for the implementation of a parallel or statewide plebiscite to be imposed under the peacekeeping auspices of the United Nations". (d) Final settlement of the dispute between India and Pakistan can be suspended (kept in a 'cold freeze') for an agreed period. (e) Conducting parallel democratic elections in both Pakistani and Indian sectors of Kashmir. (f) Restoration of an autonomous Kashmiriyat. (g) Pacification of the valley until a political solution is reached.
Mehta's quasi-solution, re-coined as Musharraf/Qasuri solution, was advocated by the United States' Institute of Peace also. . Voracious readers may refer for detail to Robert G. Wirsing, India, Pakistan and the Kashmir Dispute (1994, St Martin's Press).
UK MPs concern on Kashmir
To India's chagrin, a day after debating persecution of minorities in India, the members of the British House of Commons turned to human-rights violations in the occupied Kashmir and "called for the European Union and the United nations to be given access to the disputed state and for Boris Johnson to raise the issue with Prime minister Narendra Modi and for the UK government to `use its influence with India and Pakistan' and send its own delegation to assess the human rights situation (UK MPs call for Britain to `use its influence for human rights in Kashmir', Times of India January 15, 2021). MP Naz Shah asked, `Without the UN rapporteurs allowed into the region and with every report in the region censored how can anyone assure this house that genocide in Kashmir is not taking place. The MPs expressed concern about the continuing lockdown and Internet restrictions in J&K as well as allegations of rapes, detentions without trial, unexplained and uninvestigated deaths disappearance, curfews, communication blackouts and mass arrests'.
The Indian High Commission in London shrugged off the allegation of "genocide, rampant violence and torture" as "unsubstantiated".
Ten MPs, drawn equally from Labour and the Conservatives, took part in the debate on "Political situation in Kashmir" . India labeled them as "backbenchers".
Conservative MP James Daly called for the UK government , "working with our European partners with President – elect Biden in America" to came up with an international programme through the UN that will give hope to those poor people in Kashmir". Mp Sarah Own highlighted plight of Kashmiri under constant lockdown, "enforced by half a million soldiers" for ten months. She said, 'I have heard[that there are] women in Kashmir that are terrified of being assaulted by the thousands of soldiers on their doorstep. Women fear for their lives and do not feel safe". She urged the UK government to take position against Kashmir's illegal annexation".
Kashmir: An international issue
Earlier in June 2020, also, British MP Andrew Gwynne, Chairman of Labour Friends of Kashmiris, along with several other UK MPs had, in online conference, termed Kashmir "an international issue, requiring " international intervention to resolve the dispute taking into consideration aspiration Kashmiris' (UK MPS: Kashmir is an international issue': `Reorganization of Indian-administered Kashmir in contravention of Geneva convention, UN resolutions, says lawmaker, Andalou Agency June 4, 2020).
With no cogent answer India indulges in malicious allegations
Instead of answering questions raised about human rights violations India alleged that "ImranKhan government in Pakistan reportedly spent Rs. 30 lakh on member of British parliamentary group visit to the country [Pakistan] and Pakistan occupied Kashmir [Azad Kashmir] (Pakistan paid Rs. 30 lac to British MPs to visit Pakistan, spread false narrative on Indian forces in Jammu and Kashmir, Zee News, July 19, 2020).
Questions India parried
India is still to answer why it disallowed opposition leaders including Rahul Gandhi to visit occupied Kashmir while according VVIP reception to anti-Muslim group of EU MPS? Why it disallowed UK MP Debbie Abrahams to visit occupied Kashmir?
Debbie alleged she was denied as she had been critical of India's decision to abolish special status of the disputed state. She tweeted, `Why did the Indian Government revoke my visa after it was granted? Why didn't they let me get a visa on arrival? Is it because I have been critical of the Indian government on #Kashmir human rights issues?"
Madi Sharma, a self-styled `international business broker' arranged anti-Muslim EU MPs all-expense-prepaid visit to occupied Kashmir. Why India did not publicise the expenditure incurred.
Madi Sharma: A Raw surrogate
EU DisinfoLab and India's own NDTV exposed fake identity of NGOs run by Madi Sharma. The NDTV reached out to Ms Sharma. Having received no response, it asked, `Will the Prime Minister tell as to who is Madi Sharma? Why and in what capacity is Madi Sharma fixing an appointment of Prime Minister with a delegation of EU MPs on a personal visit and why is Government of India facilitating it? Where is the money to finance the entire trip coming from? Why has Ministry of External Affairs been totally sidelined?
Opposition leaders like Rahul Gandhi – whose delegation was turned back from the Srinagar airport – have questioned why European lawmakers were allowed amid such restrictions but opposition politicians in India were not. AFP has reported that the European parliament and European Union hierarchy were not involved in this visit. Several European embassies in Delhi were unaware of the visit. It also quoted an unnamed EU official in India as saying the visit was not official and the lawmakers had come at the invitation of an NGO, the International Institute of Non-Aligned Studies (IINS). It is a fake entity owned by the Srivastava Group of Companies, which was found to have been behind EP Today, a news and opinion website that largely drew its content from state-funded Russian media RT. EP Today's address, the group's Brussels office, and the International Council for Inter-Religious are all listed under the same address: 37 Square de Meeûs in Brussels. Since POLITICO's reporting, incorporating research done by NGO EU vs Disinfo, both Facebook and Twitter had shut down the website's presence on their platforms.
The visit, described as private, was sponsored by the International Institute for Non-Aligned Studies, a think tank, according to Madi Sharma's emails. Its office in Delhi was locked.
Chris Davies, a British Renew Europe MEP, said Madi Sharma invited him to the India trip, promising a "prestigious VIP meeting" with Modi, according to the email he received from her. Davies said his invitation was rescinded after he told Sharma he wanted to meet local Kashmiris unsupervised.
Sharma had reached out to Davies in her official capacity as the director of WESTT, but it is unclear how a think tank with an operating budget of less than €25,000 and one full-time staff member had direct access to the Indian prime minister's office, its top military officials and its foreign minister — who featured on the trip's itinerary. Davies tweeted `the visit a "PR stunt."
Sharma's work is also heavily featured on the website EP Today, including her trips to the Maldives and Bangladesh. Sharma herself has written op-eds for the website. In one article she called India's decision to revoke Kashmir's special status — widely condemned by human rights groups — a "victory" for Kashmiri women. But, she did not respond to NDTV's repeated requests for an interview.
Madi Sharma was present when the European MPs met with Prime Minister Narendra Modi and National Security Adviser Ajit Doval.
Inference
India is reminded of the proverb `Pot calling kettle black'. It should do some soul searching instead of blaming Pakistan for portraying Kashmir's real situation.
More about how democracy should be elected -Interview with Tannisha Avarrsekar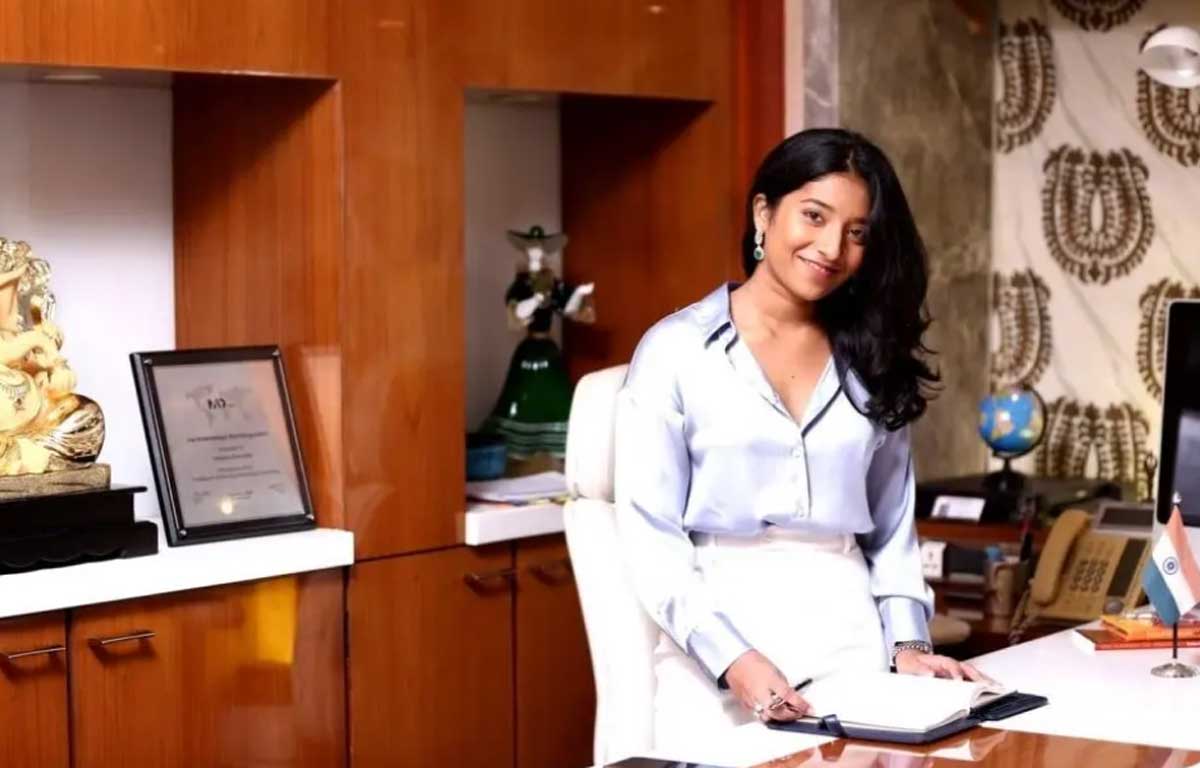 Tannisha Avarrsekar, a political activist who wants to increase equality in the representation of political candidates in India. In this interview, Tannisha discusses more about her journey, political beliefs and her platform Lokatantra.
Why did you start Lokatantra?
I started it because I wanted to make politics more accessible for the youth.
I moved to London for my undergrad when I was 18, so 2019 was the first election that I was able to vote in. But after I came back, I found that gathering information about the registration process, as well as probable candidates took more time and effort than it should.
I began realizing that for citizens like me, who wanted to be more politically aware or socially conscious, there was the dearth of a platform where they could educate themselves and engage with those they were considering electing. And that's how Lokatantra came along.
Tell us more about Lokatantra.
Lokatantra.in is an online political platform that aims to make the youth more politically aware and socially conscious. It attempts to bridge the gap between voters and politicians by empowering voters with comprehensive information about their candidates and the voting process, after verifying its authenticity and organizing it in a manner that makes it quick and easy to understand. It also does telephone voter registrations for those having trouble with it.
On the flip side, the social enterprise also collects data on citizens' opinions on key issues through polls and surveys, and then analyses and publishes the results, to aid in the decision-making of leaders. In this way, the platform sheds light on the accomplishments of politicians- especially independents who can't afford expensive campaigns, as well as the troubles of the common man.
The Lokatantra.in website and mobile application prides itself on its treasury of information about each and every candidate from the Mumbai City district. This extensive material includes details about these candidates' educational qualifications, past political affiliations, career highlights, controversies, criminal records, and standpoints on critical debates. The platform also allows users to ask candidates questions, as well as rate them so as to help other voters from their constituency make their choice.
What do you think can make journalism more neutral?
More crowdfunded platforms. Limits on investments by big corporations, and complete transparency in the finances of media houses. Also, stricter penalties on misinformation.
Why is equal representation in politics important?
Equal representation in politics is important because it encourages newer political faces and fresh ideas into our country's governance, which has been largely polarized and dominated by big political parties, with old loyalists and deep pockets. It allows us to choose our leaders based on more than just their party symbol and spending power, and instead take into account their character, ideology and objectives.
How is Lokatantra a unique platform? What do you do differently?
Before an election, Lokatantra interviews all the candidates standing, with a uniform questionnaire to gather their opinions on issues that play a key role in deciding who to vote for and are yet often not a part of mainstream discourse. The answers from these interviews are then fed into an algorithm, which allows voters to answer the very same questions, and then ranks the candidates in their constituency based on how much their political opinions match. What makes this quiz truly extraordinary is the fact that it takes into account the nuances of one's answers, by letting you weigh how much each issue affects your vote.
We also spend a lot of time answering personal questions and engaging in individual conversations about politics, with members of our community that message us.
Tell us more about your personal political affiliations.
As the face of a politically neutral platform, I'm not permitted to have political affiliations. But I would describe my personal ideology as socially liberal and fiscally conservative.
What do you think are the biggest electoral problems India is facing at the moment and what do you think are the solutions?
I think it is the shocking mass disappearances of voter names from electoral lists, which has caused erosion of public faith in the democratic process.
A colleague of mine- Siddhant Kesnur and I, recently wrote a policy memo about the solutions to this, and if I had to pick one that I think would be most effective it would be stopping the misuse of the ECI's Form 7, which is an application for voter deletion that ridiculously enough can be sent on behalf of any citizen by any citizen. Simply communicating the receipt of this form to those on whose behalf it has come in, would significantly curb its abuse.
What do you think will pose the greatest challenge to India's growth in the future?
The move from patriotism to nationalism. In May 2018, Kaushik Basu the economist had cautioned Bangladesh saying that "vibrant economies have been derailed by zealotry many times throughout history". He had given three examples to support his point: (1) the golden era of economic growth in Arab cities like Damascus and Baghdad which passed when religious fundamentalism began to spread about a thousand years ago (2) Portugal's position as a global power in the 15th-16th century, which ended when Christian fanaticism became it's driving political force, and (3) Pakistan's economy, which after performing fairly decently started slipping from 2005 onwards because of military rule and Islamic fundamentalism.
It makes me sorry to say that the extremist rhetoric we witness in India these days is an alarming harbinger of this kind of zealotry, which has the potential of not just derailing us economically but also causing lasting damage to the social and cultural fabric of our nation.