PwC reports global revenues up 3% to US$43 billion
For the 12 months ending 30 June 2020, PwC firms around the world had gross revenues of US$43 billion – up 3% in local currency and 1.4% in US dollars.
During the first nine months of FY20 to the end of March, revenues grew by nearly 7% over the same period last year with increases across all lines of business and in every major market. From April to June, revenues were significantly impacted by the lockdown and subsequent slowing economies as countries around the world fought the COVID-19 pandemic. Compared to the same three months in 2019, revenues were down from April to June 2020 by 6%.
"First and foremost the COVID-19 pandemic has been a human tragedy that has deeply affected the lives of many people around the world including members of our PwC family, their relatives and friends and our heartfelt condolences go out to all those who have lost loved ones," said Bob Moritz, Chairman of the PwC Network.
"Since the pandemic struck, our priorities have been the safety and wellbeing of our people, protecting and preserving jobs, and helping our clients and the communities in which we live and work deal with the impact of COVID-19. I am proud of what we have done over the last year and the way our people have adapted quickly to a huge amount of change while at the same time continuing to connect, collaborate and innovate for the benefit of our stakeholders across the world."
"While the last few months have been very challenging for everyone, we have re-focused our business to help our clients manage the immediate impacts of the pandemic and reinvent their businesses for future success. It has never been more important to provide our stakeholders with high quality services. We have also continued our significant investments in technology and upskilling our people to help build a sustainable PwC for the future. Our investment in technology was borne out at the height of the lockdown when 95% of our 284,000 strong workforce were operating out of the office with no interruption to the service we were able to provide", added Bob Moritz.
Revenues across the world
In the Americas, revenues rose by 3% with a particularly good performance from businesses in the United States and Canada. Revenues in Western Europe were up by 2%, while in Central and Eastern Europe, revenues grew by 4%.
Revenues from the Middle East and Africa rose by 10% with a strong result from the Middle East where revenues were up 14%. Across Asia, revenues grew by 5% while in Australasia and the Pacific, revenues were down 1% reflecting difficult trading conditions throughout FY20.
Regional growth numbers for the full year FY20 mask the impact of COVID-19, with all regions performing as anticipated up to the end of March 2020 and then feeling the full impact of the economic restrictions caused by lockdowns in the months of April, May and June. For the last three months of FY20, in most markets around the world we experienced declines in revenues compared with the same period in FY19 with falls in revenues of up to 30% in certain countries.
Revenues by line of business
Around the world, our businesses are focused on providing high quality services that help our clients respond to an ever more complex and challenging environment and address current and future opportunities. While all our lines of business continued to grow in FY20, each was impacted by the economic effects of COVID-19 and we expect market conditions to be challenging for all our operations as we go into our new financial year.
Assurance: Assurance remains PwC's largest operation across the world and our brand defining business, serving key stakeholders and helping to build trust in the world's capital markets. In FY20, revenues from our assurance operations grew by 3% to US$17.6 billion, driven by continued strong demand for our core audit. As management and other stakeholders seek insight into operations, risks and performance, and to increase confidence and resilience in business, we have seen continued strong growth in our broader assurance services, such as internal audit and governance, risk and controls. Demand for our digital risk solutions has also remained strong as companies look for support as they accelerate their transition to the Cloud. With almost 119,000 professionals, PwC is the world's largest provider of assurance services.
Advisory: PwC Advisory operations grew by 4% to US$14.7 billion. This growth was driven by high demand across the world for advice on strategy, business transformation and value creation in the first nine months of the financial year. Our advisory business differentiates by bringing together consulting, deals and cybersecurity professionals, and our operations benefited from increased teaming with our tax and risk assurance colleagues to provide a more integrated service for our clients that gives the advice and support they need from strategy right through to execution. PwC Advisory now employs over 71,000 people.
Tax & Legal Services: PwC Tax & Legal revenues grew by 2% to US$10.7 billion, with demand for tax reporting and strategy, people and organisation and legal services in the first nine months of the year offset by the impact of the pandemic in the final three months. Guided by our PwC Global Tax Code of Conduct, the over 55,000 professionals in our Tax & Legal Services teams use their knowledge and expertise to help clients – ranging from individuals to the largest global corporations – to navigate complex and challenging environments, address people and legal issues, and comply with their tax and reporting responsibilities.
The year ahead
"While we adapted quickly to many of the new challenges that the COVID-19 pandemic brought, there is no doubt that the next 12 months and beyond are going to be difficult. Our economists are predicting that the global economy will contract by 5.5 % by the end of 2021 and while different countries will recover at different rates it is clear that the economic downturn will impact us and our clients across the world," said Bob Moritz.
We are now very clearly focused on a number of priorities.
Jobs: Doing the right things to preserve jobs for our people, continue to invest in building the workforce PwC needs for the future, while maintaining the sustainability of our operations. Unfortunately we have seen some job losses in a few markets around the world, particularly in the advisory business, but we are working hard to limit these by containing non-essential costs and investments.
Safety and Wellbeing: Where we are returning to office based work, ensuring that our people are safe and comfortable and that we have processes and technologies in place to protect our people in line with relevant safety protocols. And where our people remain working from home, we continue to provide the support that they need to meet the challenges this can bring.
Quality: The uncertainty created by the pandemic and its economic impact has placed an even greater focus on the importance of trust in institutions, information and increased transparency. Investing in the enhancement of the quality of all of the services we provide to our stakeholders remains our number one priority, including continuing to invest the US$1 billion we announced last year to drive quality and innovation by making us the most cloud-enabled organisation in the world.
Clients: Supporting our clients across the world as they deal with the impact of the pandemic and look to restart operations, repair their balance sheets and rethink their business models.
Innovation: Driving and scaling up innovation right across our network and the development of new products and services. As our stakeholders grapple with the challenges of the current economic environment, it is vital that we are able to advise and support them on the best ways to construct sustainable businesses for the future.
Upskilling: Upskilling our own people and collaborating with UNICEF in support of Generation Unlimited to help upskill young people across the world has become even more important as the pandemic has accelerated the use of technology and remote working. Despite the economic uncertainty, we continue to invest heavily to help our own people and others better prepare for the new world of work.
Diversity and Inclusion: Redoubling our efforts to create a PwC culture where everyone feels valued, listened to and has the opportunity to grow and succeed and taking a leading role in the global dialogue on diversity. We have created our first global diversity and inclusion leadership council.
"The pandemic brought many challenges but it also brought the opportunity to reflect and to some degree rethink the future. How we work together, how we use technology, what real estate we need, whether we need to travel so much, how to innovate, how to connect with our stakeholders and how to prioritise our health and wellbeing. These are all issues that we are actively working on as we think about the PwC of tomorrow," said Bob Moritz.
The PwC Global Annual Review will be published in October 2020 and will cover in more detail how PwC responded to the COVID-19 pandemic, the work that we do with our clients, stakeholders and the communities where we operate, how we supported our people, the results of our quality inspections and how we are embedding a high-quality culture across PwC, and the actions we are taking relating to important issues such as diversity and inclusion.
India's Opportunity to Become a Global Manufacturing Hub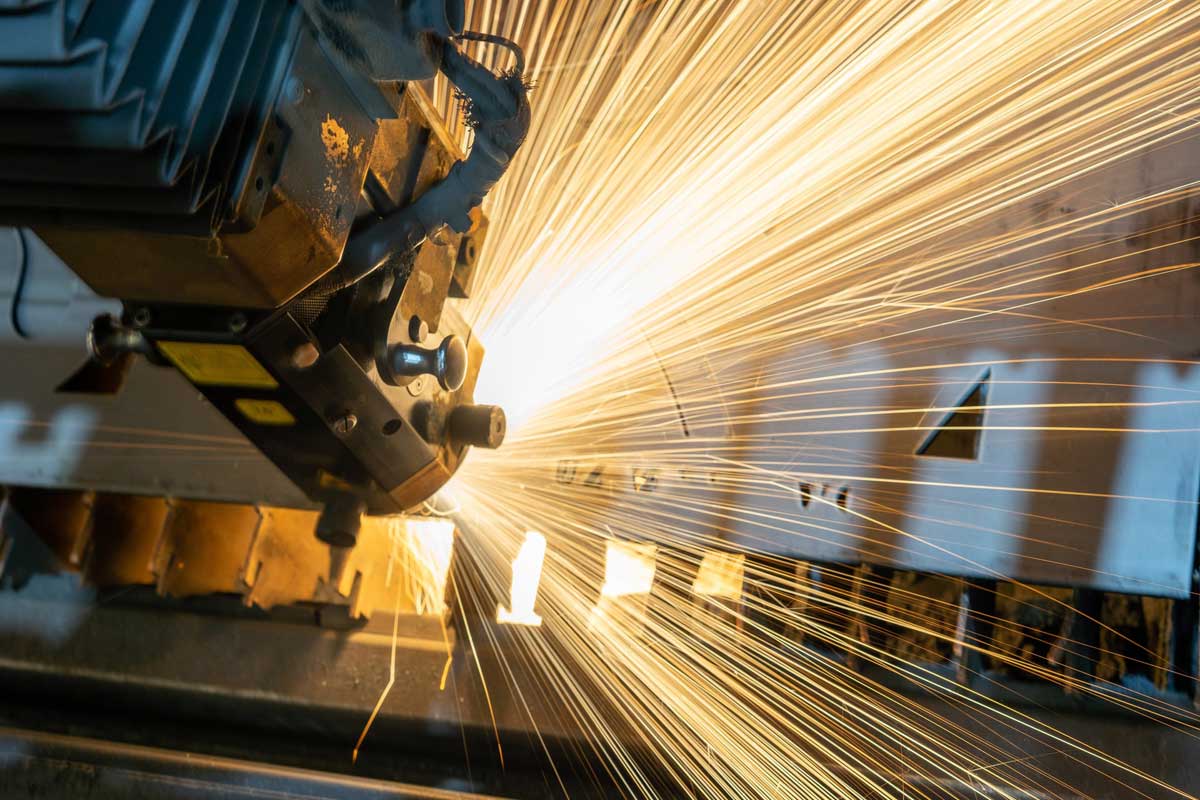 Beyond the unprecedented health impact, the COVID‑19 pandemic has been catastrophic for the global economy and businesses and is disrupting manufacturing and Global Value Chains (GVCs), disturbing different stages of the production in different locations around the world. Furthermore, the pandemic has accelerated the already ongoing fundamental shifts in GVCs, driven by the aggregation of three megatrends: emerging technologies; the environmental sustainability imperative; and the reconfiguration of globalization.
In this fast-evolving context, as global companies adapt their manufacturing and supply chain strategies to build resilience, India has a unique opportunity to become a global manufacturing hub. It has three primary assets to capitalize on this unique opportunity: the potential for significant domestic demand, the Indian Government's drive to encourage manufacturing, and with a distinct demographic edge, including considerable proportion of young workforce.
These factors will position India well for a larger role in GVCs. A thriving manufacturing sector will also generate additional benefits and help India deliver on the imperatives to create economic opportunities for nearly 100 million people likely to enter its workforce in the coming decade, to distribute wealth more equitably and to contain its burgeoning trade deficit.
The World Economic Forum's new White Paper entitled Shifting Global Value Chains: The India Opportunity, produced in collaboration with Kearney, found India's role in reshaping GVCs and its potential to contribute more than $500 billion in annual economic impact to the global economy by 2030. The White Paper presents five possible paths forward for India to realize its manufacturing potential.
The insights presented in the White Paper reflect the perspectives of leaders from multiple industries in the region. The five possible solutions include:
· Coordinated action between the government and the private sector to help create globally competitive manufacturing companies
· Shifting focus from cost advantage to building capabilities through workforce skilling, innovation, quality, and sustainability
· Accelerating integration in global value chains by reducing trade barriers and enabling competitive global market access for Indian manufacturers
· Focusing on reducing the cost of compliance and establishing manufacturing capacities faster
· Focusing infrastructure development on cost savings, speed, and flexibility
"For India to become a global manufacturing hub, business and government leaders need to work together to understand ongoing disruptions and opportunities, and develop new strategies and approaches aimed at generating greater economic and social value", said Francisco Betti, Head of Shaping the Future of Advanced Manufacturing and Production, World Economic Forum.
"A thriving manufacturing sector could potentially be the most critical building block for India's economic growth and prosperity in the coming decade. The ongoing post-COVID rebalancing of Global Value Chains offers India's government and business leaders a unique opportunity to transform and accelerate the trajectory of manufacturing sector", said Viswanathan Rajendran, Partner, Kearney.
This White Paper aims to serve as an initial framework for deliberation and action in the manufacturing ecosystem. The World Economic Forum, in collaboration with Kearney, will continue to develop this agenda by working closely with the manufacturing community in India to generate new insights, help inform discussions and strategy decisions, facilitate new partnerships, and provide a platform for exchanges with the global community.
New Skills Development Key to Further Improving Students' Learning Outcomes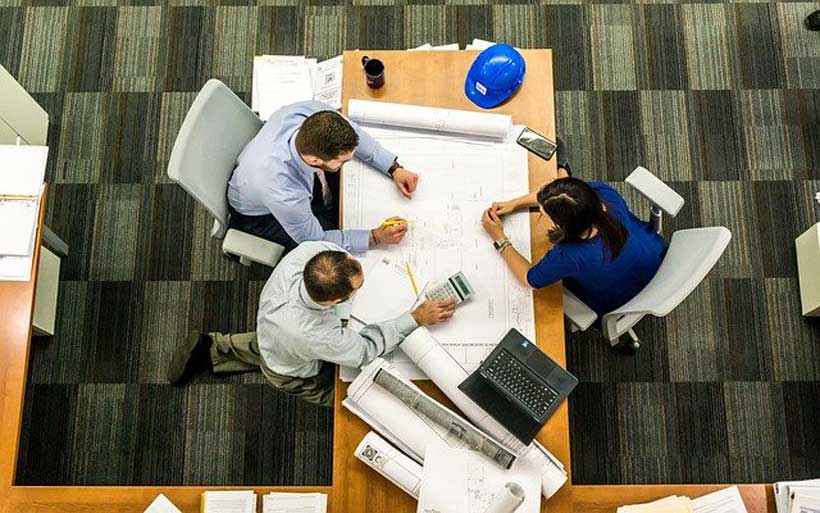 Learning outcomes in Russia would benefit significantly from a focus on teaching new skills that are tailored to the modern labor market, says a new World Bank report, New Skills for a New Century: Informing Regional Policy.
Russia's education system has traditionally been well-performing and efficient, with Russian students appearing among the top performers globally. However, today's labor market requires "21st century skills" – a combination of skills, knowledge, and expertise that students need to succeed in the modern world.
"Russia's education system could achieve better teaching and learning outcomes if it focused more on developing 21st-century skills," says Tigran Shmis, World Bank Senior Education Specialist. "There is a strong relationship between the quality of the school environment, innovative teaching practices, students' perception of school, and students' learning outcomes."
According to the report, 38 percent of Russian schools today are not equipped with workshops and 46 percent do not have scientific laboratories. And, 77 percent of educational institutions do not have dedicated places for integrated lessons that stimulate the development of new skills and team interaction.
The way teaching is delivered, the physical characteristics of the learning environment, and the school's psychological climate all affect students' learning results. The study provides an insight into how these factors impact the development of students' skills, including 21st century and digital skills. Along with data analytics, the study includes a qualitative perspective of modern teaching and learning in Russia, as well as the impacts of the COVID-19 pandemic on teaching and learning.
"Developing the ability of students to master 21st century skills is critical to ensuring their future employment and career success," says Renaud Seligmann, World Bank Country Director for Russia. "Studies in Russia have shown that businesses having access to workers with these skills will also be critical for growth and productivity. In turn, high-quality human capital is a cornerstone of the resilience and sustainability of the national economy."
The report provides recommendations for how schools in Russia can better help students excel. For example, teachers who practice innovative teaching are more likely to drive higher achievement. Modern teaching practices can be supported by expanding the use of technology and enhancing the learning environment in classrooms. Technology should be made available in schools on an equitable basis to improve student learning and enhance teachers' professional development. Education policymakers should prioritize the prevention of bullying and the development of supporting measures to ensure a positive school climate.
Despite the physical return of students to schools, the COVID-19 pandemic is causing continued learning losses. Therefore, new equipment, ICT, and innovative teaching methods are needed to enable teachers to improve their practices and compensate such learning losses.
Post-COVID-19, regaining citizen's trust should be a priority for governments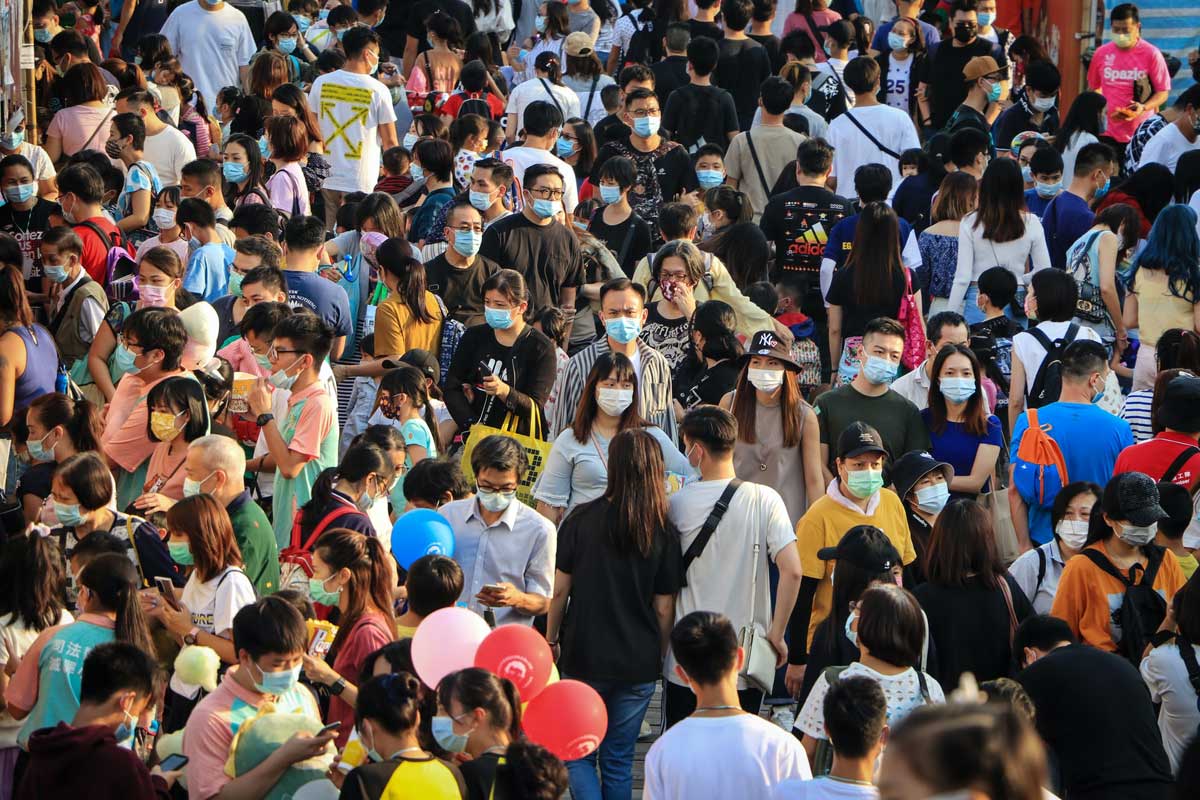 The COVID-19 crisis has demonstrated governments' ability to respond to a major global crisis with extraordinary flexibility, innovation and determination. However, emerging evidence suggests that much more could have been done in advance to bolster resilience and many actions may have undermined trust and transparency between governments and their citizens, according to a new OECD report.
Government at a Glance 2021 says that one of the biggest lessons of the pandemic is that governments will need to respond to future crises at speed and scale while safeguarding trust and transparency. "Looking forward, we must focus simultaneously on promoting the economic recovery and avoiding democratic decline" said OECD Director of Public Governance Elsa Pilichowski. "Reinforcing democracy should be one of our highest priorities."
Countries have introduced thousands of emergency regulations, often on a fast track. Some alleviation of standards is inevitable in an emergency, but must be limited in scope and time to avoid damaging citizen perceptions of the competence, openness, transparency, and fairness of government.
Governments should step up their efforts in three areas to boost trust and transparency and reinforce democracy:
Tackling misinformation is key. Even with a boost in trust in government sparked by the pandemic in 2020, on average only 51% of people in OECD countries for which data is available trusted their government. There is a risk that some people and groups may be dissociating themselves from traditional democratic processes.
It is crucial to enhance representation and participation in a fair and transparent manner. Governments must seek to promote inclusion and diversity, support the representation of young people, women and other under-represented groups in public life and policy consultation. Fine-tuning consultation and engagement practices could improve transparency and trust in public institutions, says the report. Governments must also level the playing field in lobbying. Less than half of countries have transparency requirements covering most of the actors that regularly engage in lobbying.
Strengthening governance must be prioritised to tackle global challenges while harnessing the potential of new technologies. In 2018, only half of OECD countries had a specific government institution tasked with identifying novel, unforeseen or complex crises. To be fit for the future, and secure the foundations of democracy, governments must be ready to act at speed and scale while safeguarding trust and transparency.
Governments must also learn to spend better, according to Government at a Glance 2021. OECD countries are providing large amounts of support to citizens and businesses during this crisis: measures ongoing or announced as of March 2021 represented, roughly, 16.4% of GDP in additional spending or foregone revenues, and up to 10.5% of GDP via other means. Governments will need to review public spending to increase efficiency, ensure that spending priorities match people's needs, and improve the quality of public services.