All Sectors Must Engage to Meet Asia Pacific's Road Safety Challenge
Road safety is a growing public health concern in Asia and the Pacific that kills more than one person a minute—a challenge that requires the engagement of all sectors of society, Asian Development Bank (ADB) Vice-President for Knowledge Management and Sustainable Development Bambang Susantono told a workshop today.
"While governments have the primary responsibility to ensure road safety, the magnitude of this crisis requires all segments of society to engage and to contribute, including the private sector," Mr. Susantono said. "This is where a good partnership between governments and development organizations can help find ways to drastically reduce the number of fatal and serious injuries from road crashes in the coming years."
He was speaking at the first workshop on the implementation of the Asia Pacific Road Safety Observatory (APRSO) on the sidelines of the Asia and the Pacific Transport Forum 2020 taking place online from 24 to 28 August.
According to ADB estimates, on average, more than 2,000 people lose their lives in road crashes in the region every day and many more sustain serious life-changing injuries. "More than one person dies every minute, and as I speak for 10 minutes, 14 people will have lost their lives on the roads of Asia and the Pacific," Mr. Susantono told participants at the workshop.
APRSO is envisioned to be the leading forum on road safety data, policies, and practices across Asia and the Pacific. It will help improve the quality of road safety data, support the monitoring of regional and global road safety targets, promote effective policies and evidence-based road safety interventions across the region, as well as the use of best practices.
ADB serves as secretariat and host of the observatory, which is supported also by the World Bank Group, International Automobile Federation, International Transport Forum, UNESCAP, and the Global Road Safety Facility.
Mr. Susantono emphasized that ADB is committed to improving road safety in the region, embedding road safety in all road projects, supporting subregional road safety initiatives, and working closely with other agencies and governments to support global road safety agendas.
Ukraine: Commission proposes to criminalise the violation of EU sanctions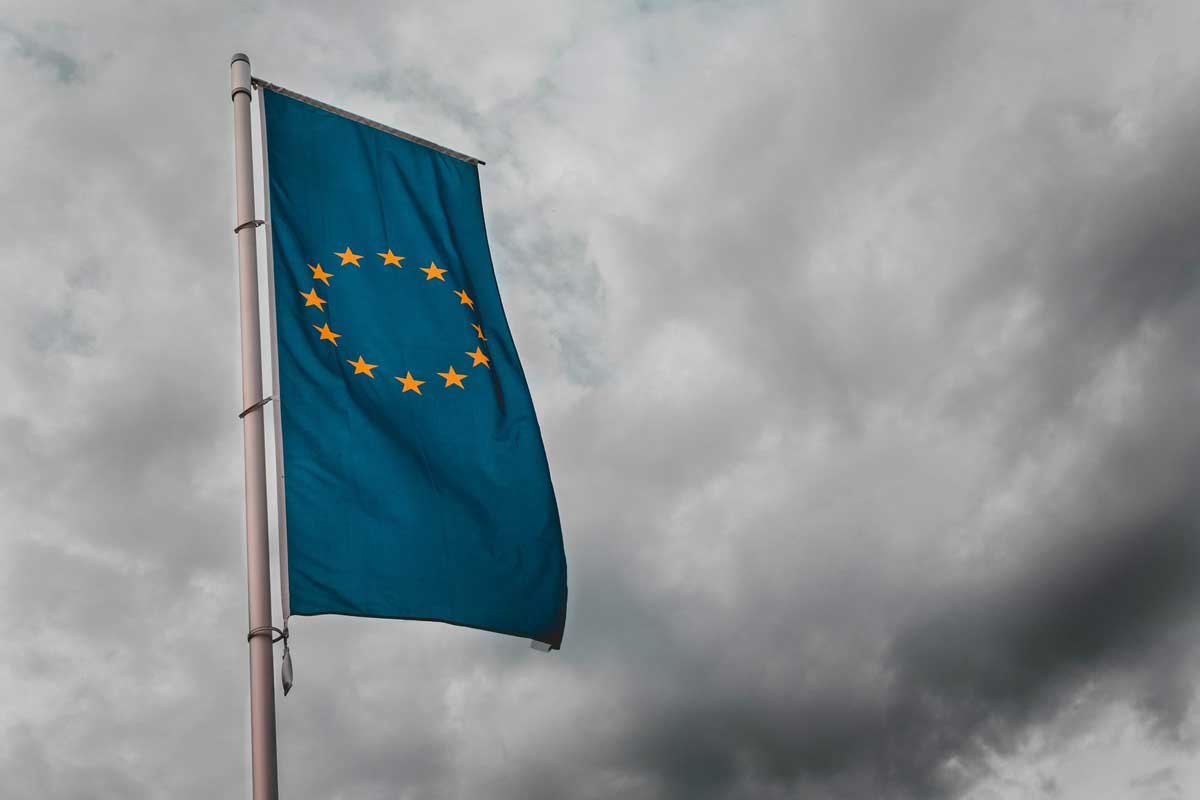 The European Commission is today putting forward a proposal to harmonise criminal offences and penalties for the violation of EU restrictive measures. While the Russian aggression on Ukraine is ongoing, it is paramount that EU restrictive measures are fully implemented and the violation of those measures does not pay off. The Commission proposal sets out common EU rules, which will make it easier to investigate, prosecute and punish violations of restrictive measures in all Member States alike.
Violating EU sanctions is a serious criminal offence
The implementation of EU restrictive measures following the Russian attack on Ukraine shows the complexity of identifying assets owned by oligarchs, who hide them across different jurisdictions through elaborate legal and financial structures. The proposed Directive will establish the same level of penalties in all Member States. Thereby it will close existing legal loopholes and increase the deterrent effect of violating EU sanctions in the first place. The main elements of the proposal include:
A list of criminal offences, which violate EU sanctions, such as:
making funds or economic resources available to, or for the benefit of, a designated person, entity or body;
failing to freeze these funds;
enabling the entry of designated people into the territory of a Member State or their transit through the territory of a Member State;
entering into transactions with third countries, which are prohibited or restricted by EU restrictive measures;
trading in goods or services whose import, export, sale, purchase, transfer, transit or transport is prohibited or restricted;
providing financial activities which are prohibited or restricted; or
providing other services which are prohibited or restricted, such as legal advisory services, trust services and tax consulting services.
Offences will cover circumventing an EU restrictive measure: this means bypassing or attempting to bypass restrictive measures by concealing funds or concealing the fact that a person is the ultimate owner of funds.
Common basic standards for penalties: depending on the offence, the individual person could be liable to a maximum penalty of at least five years in prison; companies could be liable to penalties of no less than 5% of the total worldwide turnover of the legal person (company) in the business year preceding the fining decision.
Next steps
The proposal will now be discussed by the European Parliament and the Council as part of the ordinary co-legislative procedure.
Background
Since the start of the war in Ukraine, the EU has adopted a series of sanctions against Russian and Belarussian individuals and companies. The implementation of EU restrictive measures shows the complexity of identifying assets owned by oligarchs, who hide them across different jurisdictions through complex legal and financial structures. For example, by transferring ownership of sanctioned property to a non-sanctioned third party. They are helped by existing legal loopholes, as the criminal law provisions on breaches of EU sanctions vary across Member States. An inconsistent enforcement of restrictive measures undermines the Union's ability to speak with one voice.
In May 2022, the Commission proposed to add the violation of EU restrictive measures to the list of EU crimes. At the same time, the Commission proposed new reinforced rules on asset recovery and confiscation, which will also contribute to the implementation of EU restrictive measures. The proposals come in the context of the 'Freeze and Seize' Task Force, set up by the Commission in March.
Following the adoption on 28 November of the Council Decision identifying the violation of Union restrictive measures as an area of serious crime that meets the criteria set out in Article 83(1) of the TFEU, the Commission is now putting forward this proposal for a Directive on the violation of Union restrictive measures, as a second step.
Remittances Grow 5% in 2022, Despite Global Headwinds
Remittances to low- and middle-income countries (LMICs) withstood global headwinds in 2022, growing an estimated 5% to $626 billion. This is sharply lower than the 10.2% increase in 2021, according to the latest World Bank Migration and Development Brief.
Remittances are a vital source of household income for LMICs. They alleviate poverty, improve nutritional outcomes, and are associated with increased birth weight and higher school enrollment rates for children in disadvantaged households. Studies show that remittances help recipient households to build resilience, for example through financing better housing and to cope with the losses in the aftermath of disasters.
Remittance flows to developing regions were shaped by several factors in 2022. A reopening of host economies as the COVID-19 pandemic receded supported migrants' employment and their ability to continue helping their families back home. Rising prices, on the other hand, adversely affected migrants' real incomes. Also influencing the value of remittances is the appreciation of the ruble, which translated into higher value, in U.S. dollar terms, of outward remittances from Russia to Central Asia. In the case of Europe, a weaker euro had the opposite effect of reducing the U.S. dollar valuation of remittance flows to North Africa and elsewhere. In countries that experienced scarcity of foreign exchange and multiple exchange rates, officially recorded remittance flows declined as flows shifted to alternative channels offering better rates.
"Migrants help to ease tight labor markets in host countries while supporting their families through remittances. Inclusive social protection policies have helped workers weather the income and employment uncertainties created by the COVID-19 pandemic. Such policies have global impacts through remittances and must be continued," said Michal Rutkowski, World Bank Global Director for Social Protection and Jobs.
By region, Africa stands to be the most severely exposed to the concurrent crises, including severe drought and spikes in global energy and food commodity prices. Remittances to Sub-Saharan Africa are estimated to have increased 5.2% compared with 16.4% last year. In other regions, remittance flows are estimated to have increased 10.3% to Europe and Central Asia, where rising oil prices and demand for migrant workers in Russia supported remittances, in addition to the currency valuation effect. In Ukraine, remittance growth is estimated at 2%, lower than earlier projections as funds for Ukrainians were sent to countries hosting them, and hand-carried money transfers likely increased. Growth in remittance flows is estimated at 9.3% for Latin America and the Caribbean, 3.5% in South Asia, 2.5% in the Middle East and North Africa, and 0.7% in East Asia and the Pacific. In 2022, for the first time a single country, India, is on track to receive more than $100 billion in yearly remittances.
In a special feature on climate-driven migration, the Brief notes that rising pressures from climate change will both drive increases in migration within countries and impair livelihoods. The poorest are likely to be most affected as they often lack the resources necessary to adapt or move. Studies show that migration can play a role in coping with climate impacts, for example, by providing an escape from disasters and also through remittances and other forms of support to affected households. Changes in the international legal norms and institutional frameworks for migration may be required to cope with the challenge of climate-related migration, particularly in the context of cross-border mobility, as is the case for small island nations.
"People throughout history have responded to deteriorating climates by moving to survive. Planning for safe and regular migration as a part of adaptation strategies will be required for managing displacement in the affected regions as well as the influx of people in the receiving communities," said Dilip Ratha, lead author of the Brief and head of the Global Knowledge Partnership on Migration and Development (KNOMAD). "National and regional development strategies should be viewed through a climate migration lens," he added.
Also reported in the Brief is the cost of sending $200 across international borders to LMICs, which remains high at 6% on average in the second quarter of 2022, according to the Remittances Prices Worldwide Database. It is cheapest to send via mobile operators (3.5%), but digital channels account for less than 1% of total transaction volume. Digital technologies allow for significantly faster and cheaper remittance services. However, the burden of compliance with Anti-Money Laundering/Combating the Financing of Terrorism regulations continues to restrict access of new service providers to correspondent banks. These regulations also affect migrants' access to digital remittance services.
Regional Remittance Trends
Remittances to the East Asia and Pacific region are estimated to have increased by 0.7% to $134 billion in 2022, arresting the decline of the previous two years. Labor shortages in the hospitality and health sectors of high-income economies and higher oil prices benefiting Gulf Cooperation Council countries boosted demand for workers in 2022, which supported remittances. However, remittances to China are estimated to have dropped by nearly 4%, driven by restrictions on workers from traveling abroad due to COVID-related policies. Remittances as a share of GDP are significant in Tonga (50%) and Samoa (34%). In 2023, remittances are projected to decline by 1% due to weaker conditions in migrants' destination countries. The cost of sending $200 to the region rose to 6.2% on average in the second quarter of 2022 from 5.8% a year earlier.
Remittance flows to Europe and Central Asia are estimated to have increased by 10.3% to $72 billion in 2022. Rising oil prices and demand for migrant workers increased the flow of remittances from Russia to Central Asian countries. The appreciation of the ruble against the U.S. dollar translated into higher value, in dollar terms, of outward remittances from Russia to Central Asia. Remittances to the Kyrgyz Republic and Tajikistan exceed 30% of GDP. In 2023, remittance receipts are projected to moderate further to 4.2% growth due to a softer outlook for major remittance-sending countries. The cost of sending $200 to the region rose slightly to 6.4% on average in the second quarter of 2022 (data excludes corridors originating in Russia).
Remittances to Latin America and the Caribbean are estimated to have grown 9.3% in 2022 to $142 billion. Data for the first nine months of 2022 show a 45% increase for Nicaragua, 20% for Guatemala, 15% for Mexico, and 9% for Colombia. Stronger employment of migrants from Latin America in the United States contributed to remittance flows. Remittances received by migrants in transit also contributed to strong flows in Mexico and Central America. As a share of GDP, remittances exceed 20% in El Salvador, Honduras, Jamaica, and Haiti. In 2023, remittances will likely moderate to 4.7% growth due to a weaker economic outlook for the United States, Italy, and Spain. Sending $200 to the region cost 6% on average in the second quarter of 2021, up from 5.6% a year ago.
Remittances to the developing countries of the Middle East and North Africa are estimated to have grown 2.5% in 2022 to $63 billion, compared to a 10.5% growth last year. Slower growth in remittances is partly tied to the erosion of real wage gains in the Euro Area, even as demand for remittances in home countries increased amid deteriorating conditions, including drought in the Maghreb and high imported wheat prices. As a share of GDP, remittances are significant in Lebanon (38%) and West Bank and Gaza (19%). Remittance inflows are projected to grow by 2% in 2023. Sending $200 to the region cost 6.3% on average in the second quarter of 2022.
Remittances to South Asia grew an estimated 3.5% to $163 billion in 2022, but there is large disparity across countries, from India's projected 12% gain—which is on track to reach $100 billion in receipts for the year–to Nepal's 4% increase, to an aggregate decline of 10% for the region's remaining countries. The easing of flows reflects the discontinuation of special incentives some governments had introduced to attract flows during the pandemic, as well as preferences for informal channels offering better exchange rates. Remittances to India were enhanced by wage hikes and a strong labor market in the United States and other OECD countries. In the Gulf Cooperation Council destination countries, governments ensured low inflation through direct support measures that protected migrants' ability to remit. Sending $200 to the region cost 4.1% on average in the second quarter of 2022, down from 4.3% a year ago.
Remittances to Sub-Saharan Africa, the region most highly exposed to the effects of the global crisis, grew an estimated 5.2% to $53 billion in 2022, compared with 16.4% last year (due mainly to strong flows to Nigeria and Kenya). Remittances in 2023 are projected to soften to 3.9% growth as adverse conditions in the global environment and regional source countries persist. Remittances as a share of GDP are significant in the Gambia (28%), Lesotho (21%), and Comoros (20%). Sending $200 to the region cost 7.8% on average in the second quarter of 2022, down from 8.7% a year ago. Remitting from countries in the least expensive corridors is on average 3.4% compared to 25.2% for the costliest corridors.
The Migration and Development Brief analyzes trends in migration-related SDG indicators: increasing the volume of remittances as a percentage of GDP, reducing remittance costs, and reducing recruitment costs.
Airports and harbours prepare to slash emissions as the greening of transport accelerates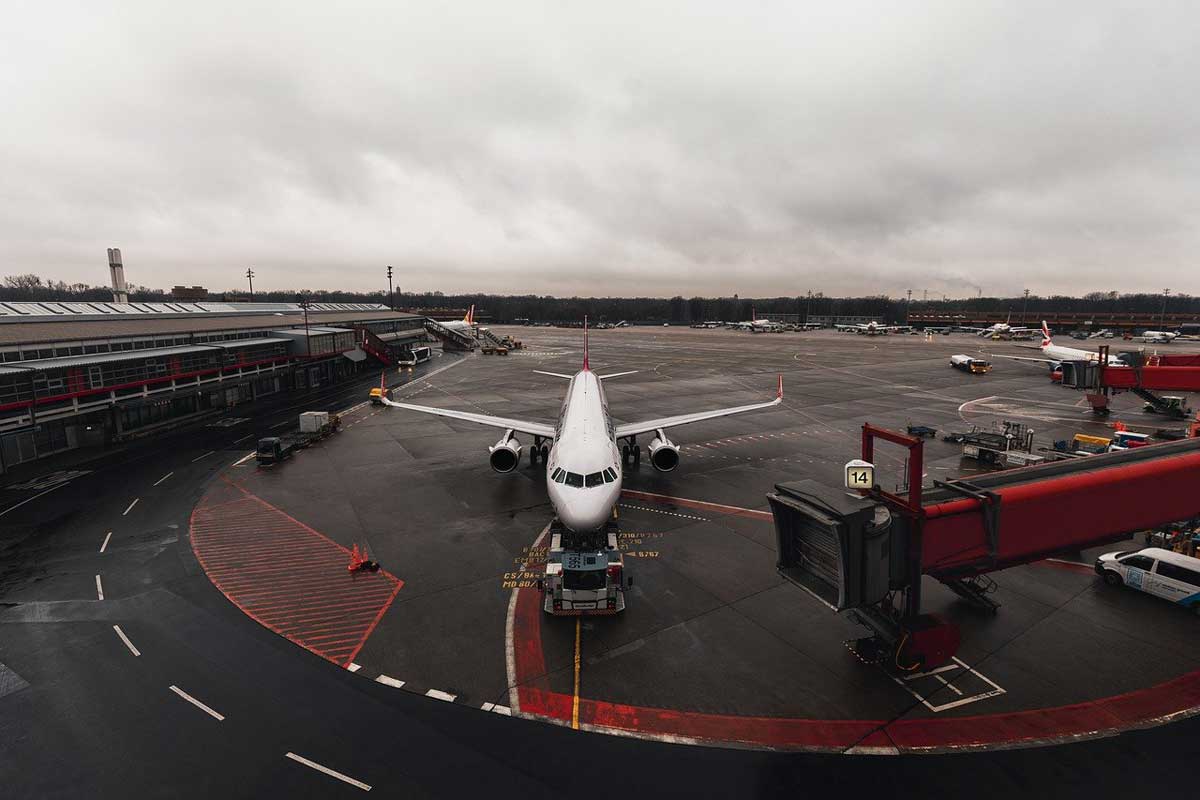 By Michael Allan
If the European Union is to meet its net-zero targets and become a climate-neutral economy by 2050, the transport industry needs to decarbonise – and quickly.
International aviation and maritime transport could account for almost 40% of greenhouse gas (GHG) emissions by mid-century. Due to increasing demand for freight shipping and air travel, GHG discharges from ships and planes in particular continue to rise.
In the push to mitigate human-made climate change, both industries are looking to new low-carbon energy sources such as hydrogen and electrification.
While much attention is paid to cleaner planes, boats and ships being developed, perhaps an even bigger industrial challenge is creating the infrastructure that ports and airports will need to produce, store and pump the low-emission fuels.
Airports have much to do in order to prepare for this coming era, according to Fokko Kroesen, who is coordinating the EU-funded TULIPS project exploring ways to reduce emissions at airports.
New fuels
Aircraft manufacturers are investing in new fuel and propulsion technologies, but they will also expect airports to be ready to deliver these fuels, according to Kroesen, who is senior advisor on sustainability at the Royal Schiphol Group, which operates Schiphol and other airports in the Netherlands. The whole system will be very different from current kerosene-based provisions, he said.
Through demonstrator projects at four airports, TULIPS's research into innovative and sustainable airports will put new green technologies to the test. A roadmap to 2030 will then show airports the best ways to advance the low-carbon transition.
Research on supplying energy to aircraft is going in two directions, according to Kroesen. The first is sustainable aviation fuels produced from renewable feedstocks such as biomass, instead of petroleum. The second is energy supply for new aircraft that will be powered by technologies including batteries and hydrogen.
Because sustainable aviation fuels, or blended sustainable and conventional jet fuel, can be used in current planes, they can bridge the gap between today's aircraft and those of the future that run on completely different sources of energy. This is particularly important for providing lower carbon alternatives for intercontinental flights, as novel aircraft powered by hydrogen or batteries are likely to be able to travel only shorter distances initially.
It could take a long time to develop alternative propulsion methods for intercontinental flights, according to Kroesen.
'Therefore, we expect that sustainable aviation fuels are really needed to enable net zero-emission flights,' he said.
Also in the future, most airport ground-support vehicles will run on batteries. Some heavy equipment, such as the tractors used to tow aircraft around the tarmac, may even need to be powered by hydrogen as a result of their high energy demands.
Kroesen says this poses an infrastructure challenge for airports. At Schiphol in Amsterdam, he said, 'there is a growing demand for electricity and the current infrastructure is not sufficient to enable this.'
Greener airports
As a result, the airport is investing in solar panels and other forms of renewable energy. The long-term aim is for the airport to produce more energy than it uses, said Kroesen. Developing a smart energy hub will help optimise the green electricity supply to deal with the competing demands from the various applications.
Airports will also need to ensure reliable supplies of sustainable aviation fuels and hydrogen. TULIPS is exploring not only how airports can generate these fuels but also how new industries can be encouraged to produce and supply them.
Sustainable aviation fuels are generally produced from biomass. They have a similar chemical profile to conventional jet fuel produced from petroleum. While this means they can use the same storage and refuelling infrastructure at the airport, it doesn't mean that switching is simple.
TULIPS is looking at the cost and practicalities of sustainable aviation fuel, and how to develop effective incentives to stimulate its production and use. Ideally, production would take place near the airport.
'The main challenge we see for sustainable aviation fuels is the scaling up in a sustainable way – and the limits of available production technologies and resources, or feedstocks, to produce these sustainable fuels,' said Kroesen.
Beyond plants and plant waste, researchers are looking to create sustainable fuels from electricity, hydrogen and carbon captured from the air.
'That is very attractive because it is a type of circularity,' Kroesen said. 'We emit carbon dioxide, but immediately after emitting we will take it out of the air and, together with hydrogen, we can build new synthetic kerosene out of it.'
Unlike sustainable aviation fuel, hydrogen will require a whole new infrastructure for delivery, storage and refuelling. It cannot simply use the conventional jet fuel infrastructure.
Hydrogen is created when it is separated from water using electricity. If the energy used for this electrolysis comes from renewable sources, the resulting hydrogen is considered a green energy source. It will be possible to produce hydrogen at airports and in the locality in so-called hydrogen valleys – economic areas that produce locally consumed green hydrogen.
In the longer term, however, Kroesen says that such local production will not be enough to meet demand. This is due to a combination of factors, including the limited availability and cost of green electricity in some locations. This energy source will also face competing demands from other industries.
'We will probably see a mix of locally produced and also imported hydrogen, from areas that are richer in energy and poorer in demand,' Kroesen said.
Smart ports
Arne-Jan Polman, at the Port of Rotterdam, said that preparing ports for the potential fuel mixes used by ships in the future is also a complex process.
Europe's largest seaport, Rotterdam is seeking to become carbon neutral by 2050. The port set up the EU-funded MAGPIE project to create a masterplan outline of how Rotterdam and its partner ports will become green by mid-century.
The port will transform itself into a smart green port by improving current energy systems, developing a new greener energy system, switching to non-petroleum fuels and raw materials, and encouraging a shift to sustainable freight transport.
The project's 45 partners intend to create an energy masterplan as inspiration for any of Europe's maritime and inland ports that want to go green.
When it comes to fuels, MAGPIE is focusing on electricity, ammonia, hydrogen and a biofuel version of liquefied natural gas (bio-LNG).
'We think that these four energy carriers will play a major role in the future,' Polman said. The port also sees an important role for methanol as a green fuel.
As with TULIPS, a large part of this is encouraging new energy supply chains while demonstrating technologies for creating biofuels and exploring fuel infrastructure and supply needs.
Demonstrations by the project will include port-based bio-LNG production, ways proactively to manage power demand, ammonia bunkering (delivering the fuel to ships) and an offshore charging buoy.
Smart energy
Polman says that ports need to change how they see themselves.
'Not any more the traditional landlord role, but more the developer of our surroundings, the director of the new energy landscape, which means we are sort of facilitating the whole smart energy transition process,' he said. 'What we need to do is make sure the conditions are there for companies to invest in our port area.'
As with airports, there are other vehicles besides ships that need to plug into the energy supply. These are mainly short-shipping barges, trains and trucks that transport goods to and from the Port of Rotterdam from smaller regional hubs.
MAGPIE will need to try to predict the future energy mix and work out how to prepare for it. But it is also just about getting these different fuels to a point of technological maturity where they can be used and are available for anyone that needs them, according to Polman.
After that, it is up to industry and the market to decide which direction they want to go and what to invest in. The ports just need to be ready.
The port will need to speak to industry to see what it needs while making sure it attracts the right partners to meet its long-term energy goals, rather than short-term economic profitability. But it must also liaise with governmental bodies – from the EU to local municipalities – to develop permits, regulations and subsidies to stimulate industry growth.
'We need to build the landscape,' Polman said.
Research in this article was funded by the EU. This material was originally published in Horizon, the EU Research and Innovation Magazine.