Strengthening global cooperation on counter-terrorism must remain a priority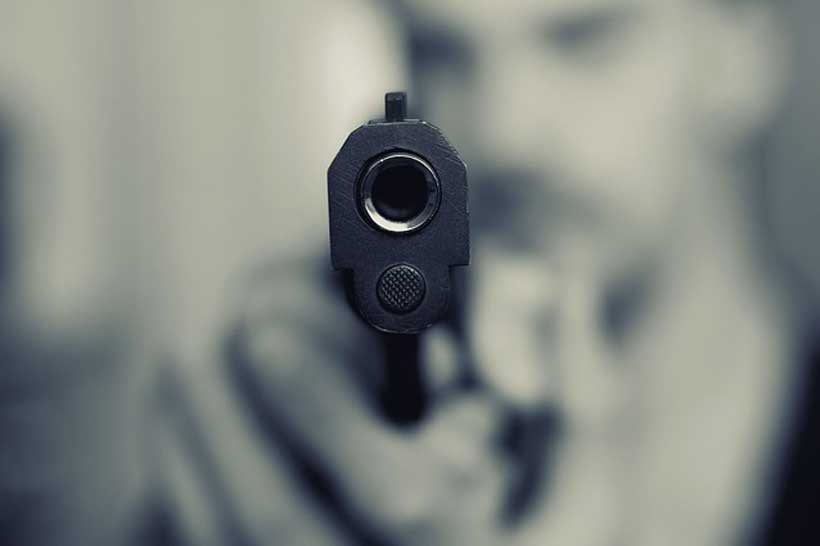 Vladimir Voronkov, Head of the UN Office of Counter-Terrorism, said the global coronavirus crisis underscored the challenges involved in eliminating terrorism, as he presented the UN Security Council with the latest report on ISIL's impact on international peace and security.
"This pandemic environment raises several strategic and practical challenges for counter-terrorism, which we discussed during the Virtual Counter-Terrorism Week organized by my Office last month," he told Council members during video-teleconference briefing.
Since the start of this year, the threat has grown in conflict zones, as seen by the regrouping and increased activity of ISIL and some of its affiliates in Iraq and Syria, he explained.
ISIL expands 'opportunistic propaganda' efforts amid pandemic
In non-conflict areas, the threat seems to have decreased in the short term, with COVID-19 lockdowns and restrictions apparently lowering the risk of attacks.
However, "opportunistic propaganda efforts" by ISIL could be fuelling an ongoing trend of attacks by individuals and small groups, he said.
Unclear, he added, is how the pandemic is affecting ISIL's recruitment and fundraising efforts, or whether there is a change in strategic direction under its new leader, Amir Muhammad Sa'id Abdal-Rahman al-Mawla. His predecessor, Abu Bakr al-Baghdadi, was killed during a US military operation in Syria in 2019.
Putting a spotlight on regional developments, Mr. Voronkov said that ISIL continues to consolidate its position in some parts of the Middle East previously under its control, "operating increasingly confidently and openly".
More than 10,000 ISIL fighters are estimated to be active in Iraq and Syria, moving freely in small cells between the two countries, he said, adding that 2020 has seen a "significant increase" in ISIL attacks in both States compared to 2019.
COVID-19 and suspected terrorists
The COVID-19 crisis has further complicated the already dire and unsustainable situation of several thousand people – especially women and children – with suspected links to ISIL. Some countries are still repatriating children, but there has been only limited progress on overcoming legal, political and practical hurdles to repatriation, he said.
"The global threat from ISIL is likely to increase if the international community fails to meet this challenge," Mr. Voronkov warned, calling for decisive action from Member States on humanitarian, human rights and security grounds.
Turning to Africa, he described Islamic State in West Africa Province and its 3,500 members as a "major focus of ISIL global propaganda" as it reinforces its links with Islamic State in the Greater Sahara – "the most dangerous group in the tri-border area of Burkina Faso, Mali and Niger".
While ISIL has only a few hundred fighters in Libya, it is exploiting tensions between ethnic groups and represents a portent threat capable of broader regional impact, he said, adding that ISIL could potentially expand its activities if the conflict in the North Africa nation escalates.
In Europe, the main threat comes from Internet-driven homegrown terrorist radicalization, he said. Acute concerns surround the release of prisoners with terrorist background and connections, while the rise of right-wing violent extremism means that intelligence services in some European countries are shifting their priorities away from ISIL.
Looking towards Asia, he said that ISIL's affiliate in Afghanistan, Islamic State in Iraq and the Levant-Khorasan, remains capable of high-profile attacks – despite territorial losses and the arrest of its leaders – as it seeks to use the country to spread its influence across the region and to attract fighters who oppose the peace agreement between the Taliban and the United States.
Should You Be Worried About A Coming Bitcoin Crash?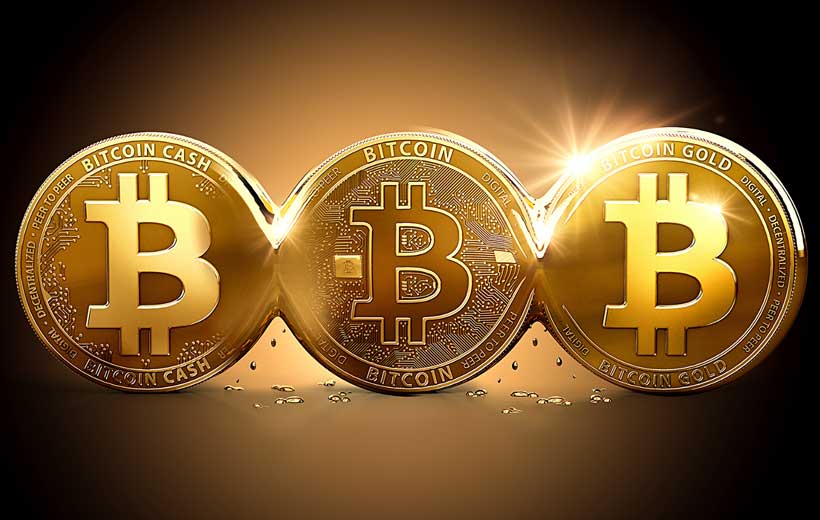 Do you already have a wallet full of Bitcoin and are worried about them losing value in a crash like what happened three years ago? Or, are you afraid to open a Bitcoin account today as you don't want to buy before a crash, either?
Both of those fears are valid, but you may have nothing to worry about. There are a few factors that go into crashes that can usually be seen ahead of time. Of course, nobody can make an accurate prediction based on what has happened in the past because sometimes a wildcard comes into play that nobody could have seen coming.
Should you be worried then? In this article, we are going to take a look at what is different with Bitcoin this time around so you can decide for yourself if this is a good time to buy in.
Why Bitcoin is worth so much right now
Bitcoin has always promised to one day become a global currency that would be adopted by the masses. After the crash of 2018 when Bitcoin lost almost ⅔ of its value in a matter of weeks, it looked like its promise would go unfulfilled.
At that time the people buying in were basing their decision more on the fear of missing out than on actually believing in the cryptocurrency as a mainstream currency that could be used instead of fiat.
At that time you could pay for things using Bitcoin, but because the value kept growing, nobody wanted to part with their Bitcoins.
Now, it has become far more mainstream with a couple of big factors leading the way. For one, many big institutions were buying the currency and even some stores and businesses would accept it as a form of payment. There were more signs of it becoming a viable currency in the year or so after the crash.
Then, more recently, Paypal announced that they would start offering the service for people to buy some cryptocurrency with their Paypal account. This validated the currency in the eyes of many as they trusted Paypal for years already. It suddenly became very easy for people to acquire Bitcoin where before the process may have been intimidating.
Then, Elon Musk announced that Tesla had bought over a billion dollars worth of Bitcoin and that it could be used to buy their cars. This also served as validation and the value jumped very high after the news.
Will it continue to rise?
Anything that goes up must come down, so, yes it will continue to rise but will one day either dip or crash. It is inevitable.
What's different this time around is that more people are using it for its intended purpose and that is to pay for things. It is finally being adopted. And, if history is a guide, then it will bounce back after any crash and then rise again. Maybe even higher than ever if there is more adoption by the masses.
*This article has been contributed on behalf of Paxful. However, the information provided herein is not and is not intended to be, investment, financial, or other advice.
Haiti needs 'democratic renewal'
The top UN official in Haiti called Monday for a "democratic renewal" in the troubled Caribbean nation to lift it out of a drawn-out political and humanitarian crisis and put it back on the path to stability and development.
Helen Meagher La Lime, Head of the United Nations Integrated Office in Haiti (BINUH), told the Security Council – meeting via video-teleconference – that the polarization that has defined most of President Jovenel Moïse's term in office has become even more acute, as civic space shrinks and acute food insecurity grows.
Haiti has been in the grips of a renewed crisis since Parliament ceased to function in January 2020, leaving the President to postpone elections and rule by decree. In response, large crowds have poured into the streets, echoing opposition demands for Mr. Moïse to step down.
Elections imperative
"Only a democratic renewal, resulting from the prompt holding of credible, transparent and participatory elections, can provide Haiti with the opportunity to overcome its protracted political crisis," Ms. La Lime said.
That in turn would allow Haitian society and leaders to focus their attention on undertaking the governance and economic reforms necessary to set the country back on the path towards sustainable development, she added.
Joining the meeting from Port-au-Prince, President Moïse defended his administration, saying that it is confronting not only the COVID-19 pandemic, but also "corrupt oligarchs" and a "radical and violent opposition" which have tried repeatedly to stage a coup d'état.
'Policy of chaos'
"This policy of chaos has meant that the Government has had to take off the gloves", he said, adding however that parliamentary elections that originally should have taken place in October 2019 will go ahead in September.
Mr. Moïse, 52, says that his own presidential tenure ends in 2022, five years after he took office. But his opponents, citing the Constitution, claim that his term of office began when elections were held in 2016 – and that now is the time for him to step aside, according to news reports.
Dissent noted
Ms. La Lime, presenting the Secretary-General's latest report on Haiti, reported that the opposition has been unsuccessful in mobilizing significant public support in its campaign to oust the President.
But she noted that a raft of Presidential decrees has prompted judges to go on strike and threatened civic space through an overly broad definition of terrorism – and this at a time when an estimated 4.4 million Haitians will be in need of humanitarian assistance this year.
Against this volatile backdrop, preparations for this year's elections – and for a Constitutional referendum – are going ahead. But she warned that much remains to be done, and that voting could be delayed due to a lack of international funding.
"Above all else, a minimal consensus among relevant political stakeholders would greatly contribute to creating an environment conducive to the holding of the Constitutional referendum and subsequent elections", she said, adding that the United Nations stands ready to help.
Hopeful amid strife
Also briefing the Council today was Vivianne Roc, 23, from Plurielles, an eco-feminist youth group, who described a Haiti gripped by lawlessness, banditry and gang violence – but also hopeful that things can still take a turn for the better.
"The young woman before you today is outraged by the wind of insecurity that is sweeping her country," she said, presenting the 15-member body with several recommendations – including a crackdown on arms and drug trafficking, and the establishment of call centres for victims of domestic violence.
World Bank Supports Angolan's Electrification with $250 Million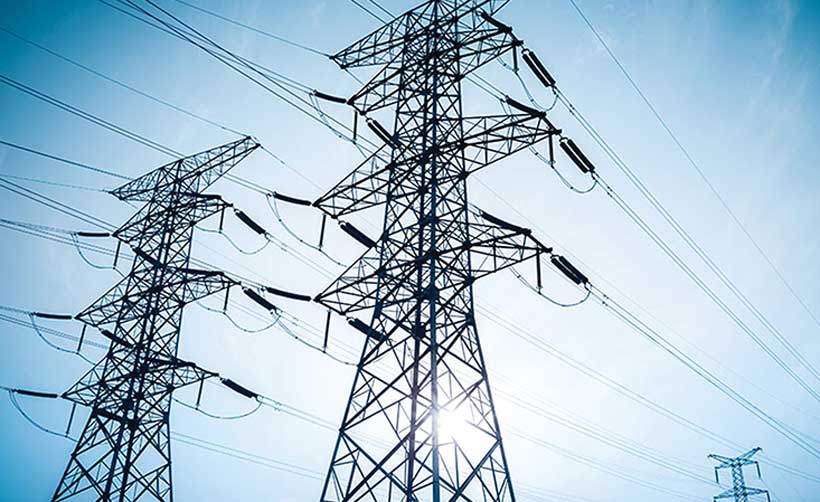 The World Bank approved $250 million to improve the operational performance of the electricity sector utilities and increase electricity access in selected cities of Angola.
The Electricity Sector Improvement and Access Project will finance electrification investments in the provinces of Luanda, Benguela, Huila, and Huambo, delivering 196,500 new electricity connections that will benefit close to one million people and 93,857 public lights.
The project will focus on electricity access expansion and improvement of revenue collection, electricity service improvement, capacity improvement of the public electricity producer (PRODEL, Empresa Pública de Produção de Electricidade), and strengthening sustainable management of generation plants. The project also aims to increase the commercial performance of the national electricity distribution company (Empresa Nacional de Distribuição de Electricidade, ENDE) as well as provide financing to the national transport network Rede Nacional de Transporte, RNT) for targeted interventions to improve and optimize the dispatch of electricity supply and the overall management of the national transmission network. Furthermore, the Project will also finance immediate measures to raise the operational, commercial and technical capacity of the three national power utilities, leading to significant electricity service improvement.
"Investment in infrastructure, especially in energy, is key to economic development ", said Jean-Christophe Carret, World Bank Country Director to Angola "Quality access to electricity services will have a spillover effect in many other sectors, including agribusiness, health, education, just to name a few."
Angola's power generation capacity, largely based on hydropower, has developed at a fast pace with the national installed generation capacity quadrupling in just one decade, but transport, distribution and cost recovery remain very challenging. Less than 40 percent of Angolans have access to electricity, with inadequate electricity services impacting poverty, productivity and regional disparities. Therefore, the project aims to deliver the most critical actions needed to help expand electricity access, improve the operational and commercial performance of utilities, and ultimately boost their creditworthiness. This, in turn, will contribute to reducing extreme poverty, improving the resilience of communities to impacts arising from COVID-19, and increasing shared prosperity.
The total project cost is $417 million, financed with a $250 million loan from the World Bank and a credit of $167 million from Agence Française de Développement.