Strengthening global cooperation on counter-terrorism must remain a priority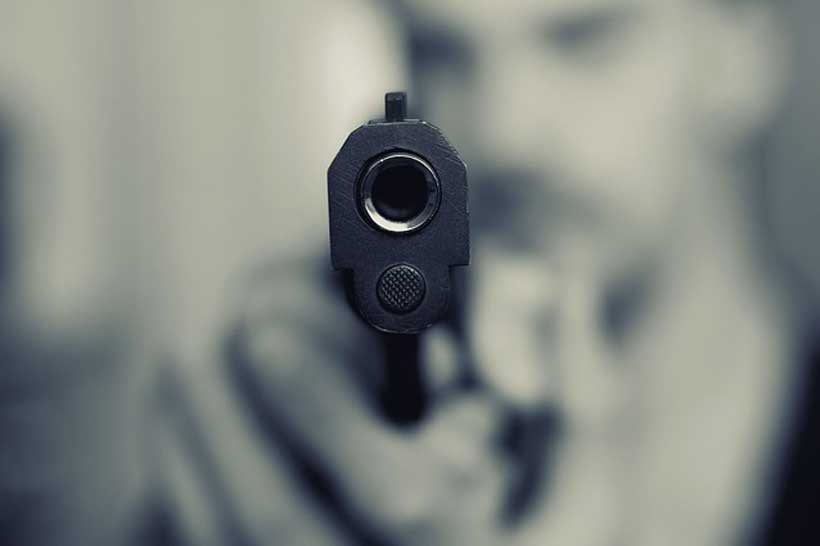 Vladimir Voronkov, Head of the UN Office of Counter-Terrorism, said the global coronavirus crisis underscored the challenges involved in eliminating terrorism, as he presented the UN Security Council with the latest report on ISIL's impact on international peace and security.
"This pandemic environment raises several strategic and practical challenges for counter-terrorism, which we discussed during the Virtual Counter-Terrorism Week organized by my Office last month," he told Council members during video-teleconference briefing.
Since the start of this year, the threat has grown in conflict zones, as seen by the regrouping and increased activity of ISIL and some of its affiliates in Iraq and Syria, he explained.
ISIL expands 'opportunistic propaganda' efforts amid pandemic
In non-conflict areas, the threat seems to have decreased in the short term, with COVID-19 lockdowns and restrictions apparently lowering the risk of attacks.
However, "opportunistic propaganda efforts" by ISIL could be fuelling an ongoing trend of attacks by individuals and small groups, he said.
Unclear, he added, is how the pandemic is affecting ISIL's recruitment and fundraising efforts, or whether there is a change in strategic direction under its new leader, Amir Muhammad Sa'id Abdal-Rahman al-Mawla. His predecessor, Abu Bakr al-Baghdadi, was killed during a US military operation in Syria in 2019.
Putting a spotlight on regional developments, Mr. Voronkov said that ISIL continues to consolidate its position in some parts of the Middle East previously under its control, "operating increasingly confidently and openly".
More than 10,000 ISIL fighters are estimated to be active in Iraq and Syria, moving freely in small cells between the two countries, he said, adding that 2020 has seen a "significant increase" in ISIL attacks in both States compared to 2019.
COVID-19 and suspected terrorists
The COVID-19 crisis has further complicated the already dire and unsustainable situation of several thousand people – especially women and children – with suspected links to ISIL. Some countries are still repatriating children, but there has been only limited progress on overcoming legal, political and practical hurdles to repatriation, he said.
"The global threat from ISIL is likely to increase if the international community fails to meet this challenge," Mr. Voronkov warned, calling for decisive action from Member States on humanitarian, human rights and security grounds.
Turning to Africa, he described Islamic State in West Africa Province and its 3,500 members as a "major focus of ISIL global propaganda" as it reinforces its links with Islamic State in the Greater Sahara – "the most dangerous group in the tri-border area of Burkina Faso, Mali and Niger".
While ISIL has only a few hundred fighters in Libya, it is exploiting tensions between ethnic groups and represents a portent threat capable of broader regional impact, he said, adding that ISIL could potentially expand its activities if the conflict in the North Africa nation escalates.
In Europe, the main threat comes from Internet-driven homegrown terrorist radicalization, he said. Acute concerns surround the release of prisoners with terrorist background and connections, while the rise of right-wing violent extremism means that intelligence services in some European countries are shifting their priorities away from ISIL.
Looking towards Asia, he said that ISIL's affiliate in Afghanistan, Islamic State in Iraq and the Levant-Khorasan, remains capable of high-profile attacks – despite territorial losses and the arrest of its leaders – as it seeks to use the country to spread its influence across the region and to attract fighters who oppose the peace agreement between the Taliban and the United States.
World Bank to support reconstruction plan for Cabo Delgado in Mozambique
The World Bank will provide US$100 million (€86 million) to support the Mozambican government in the reconstruction plan for Cabo Delgado, a province affected by incursions by armed groups since 2017, an official source announced Monday.
"With the recently reconquered areas, we have realised that there are many people who want to return to their areas of origin. But they cannot return without the basic conditions being in place. As a result, we have an additional 100 million dollars for support," said Idah Pswarayi-Riddihough, World Bank Country Director for Mozambique.
She was speaking to the media, moments after a meeting between the Mozambican prime minister, Carlos Agostinho do Rosário, and heads of diplomatic missions to discuss the Cabo Delgado Reconstruction Plan.
According to her, the new World Bank support comes on top of a first donation (also totalling US$100 million), announced in April and which was earmarked for the Northern Integrated Development Agency (ADIN), which is promoting social and economic projects for youth inclusion across northern Mozambique.
In the new donation, which is expected to be disbursed in January, the World Bank wants the money to be invested in the reconquered areas in the north of the province, and psychosocial support, reconstruction of public buildings and restoration of basic services are among the priorities.
"The idea is to give the affected people a decent place to live after the traumas they have suffered," she said.
The Reconstruction Plan for Cabo Delgado, approved in September by the Mozambican government, is budgeted at US$300 million (258 million euros), of which almost US$200 million (172 million euros) is earmarked for the implementation of short-term actions, which include restoring public administration, health units, schools, energy, water supply, amongst other aspects.
According to the deputy minister of Industry and Trade, Ludovina Bernardo, the priority of the executive is to ensure a gradual and safe return of the inhabitants to the reconquered areas, at the same time as basic conditions are created.
"We want to make interventions on the ground, but safeguarding security. Our forces are on the ground and as soon as they ensure that the return of families to their areas of origin is possible, the process will begin", he said, pointing, as an example, to the return of families from Palma, which has already begun.
The United Nations resident representative in Mozambique, Myrta Kaulard, also gave assurances that the organisation would continue to support the Mozambican government in the process, highlighting the importance of the "classic interventions" of the entity in cases of humanitarian crises.
"I would like to remind you that on the humanitarian side, international partners have contributed, in the year 2021 alone, a total of 160 million dollars (137 million euros). It is important to continue with this humanitarian support, while promoting reconstruction," she stressed and highlighted the importance of creating a working group among international partners to combine actions and broaden appeals in the face of the humanitarian crisis in Northern Mozambique.
Cabo Delgado province is rich in natural gas but has been terrorised since 2017 by armed rebels, with some attacks claimed by the extremist group Islamic State.
The conflict has led to more than 3,100 deaths, according to the ACLED conflict registration project, and more than 824,000 displaced people, according to updates from Mozambican authorities.
Since July, an offensive by government troops with support from Rwanda, later joined by the Southern African Development Community (SADC), allowed for an increase in security, recovering several areas where there was rebel presence, including the town of Mocímboa da Praia, which had been occupied since August 2020.
Millions of Moscow residents manage their everyday lives through their smartphones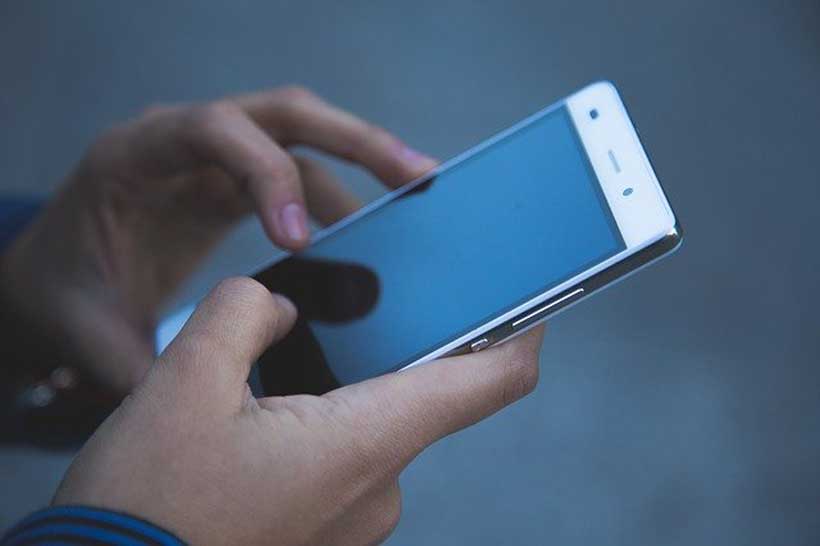 The creators of My Moscow, a mobile application of the Russian capital's urban services, have analysed how and why Muscovites use it. It turned out that, more often than not, the city's residents prefer to pay bills and submit water and electricity meter readings via their smartphone.
The mobile app appeared in the Russian capital at the beginning of 2019, and its first functions allowed to solve the simplest housing and utility services: to enter meter readings and pay bills. Since its launch, the app has already been downloaded more than three million times. Now it can be used to make an appointment with a doctor or for a COVID-19 test, get a referral for an antibody test and coronavirus vaccination, get information on children's school performance and even check the history of a car in Moscow before buying it. Muscovites appreciated the convenience of paying bills through the app service – in August 2021, the number of payments made online using a smartphone doubled. People pay utility bills, car fines, children's extracurricular activities – payment takes only a couple of minutes, and the Russian payment system allows making these transfers without commission. In addition, the My Moscow app has recently introduced a charity service, through which every user can donate money to verified foundations. Muscovites do not ignore the opportunity to help: since the launch of the function in the app, users have transferred 245,000 rubles to charity.
The city services app is constantly being updated: not only does it change the design or add new functions, but also integrates new technologies. In the near future, a voice assistant will be added to the My Moscow service. It is currently available to 40% of users in test mode, but by the end of the year, it will work in smartphones of all app owners. Voice assistant knows how to show homework and children's school schedule, dates of scheduled hot water outages, helps cancel a doctor's appointment, and answers popular questions, such as how to transfer a child to another school or get an international passport. The assistant is being actively trained, and by the end of the year it will help Muscovites to view electronic medical records, look at children's school grades, pay fines, receive data on utility and educational bills.
In October 2020, My Moscow mobile app won the silver prize in the Smart Sustainable City Awards of the World Organisation for Smart Sustainable Cities (WeGO) in the Government Efficiency category. In Russia, people actively use digital services to resolve everyday issues, and the experience of using the My Moscow app showed that 60% of city residents prefer to use these features specifically from a smartphone. Every month, app users access the digital city services more than 500,000 times, which is efficient and saves time in managing everyday life in the rhythm of the megacity.
Nigeria becomes the first country in Africa to roll out Digital Currency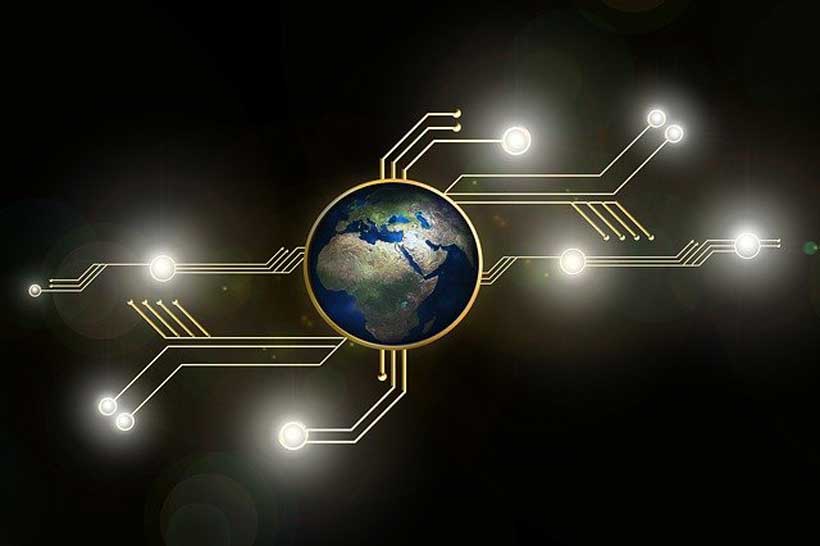 The Central Bank of Nigeria joined a growing list of emerging markets betting on digital money to cut transaction costs and boost participation in the formal financial system.
"Nigeria has become the first country in Africa, and one of the first in the world to introduce a digital currency to her citizens," President Muhammadu Buhari said in televised speech at the launch in Abuja, the capital. "The adoption of the central bank digital currency and its underlying technology, called blockchain, can increase Nigeria's gross domestic product by $29 billion over the next 10 years."
The International Monetary Fund projects GDP for Africa's largest economy to be $480 billion in 2021.
The issuance of the digital currency, called the eNaira, comes after the central bank earlier in February outlawed banks and financial institutions from transacting or operating in cryptocurrencies as they posed a threat to the financial system.
Since the launch of the eNaira platform, it's received more than 2.5 million daily visits, with 33 banks integrated on the platform, 500 million c ($1.2 million) successfully minted and more than 2,000 customers onboarded, central bank Governor Godwin Emefiele said at the launch.
Central bank digital currencies, or CBDCs, are national currency — unlike their crypto counterparts, such as Bitcoin and Ethereum, which are prized, in part, because they are not tied to fiat currency. The eNaira will complement the physical naira, which has weakened 5.6% this year despite the central bank's efforts to stabilize the currency.
"The eNaira and the physical naira will have the same value and will always exchange at one naira to one eNaira," Emefiele said.
The digital currency is expected to boost cross-border trade and financial inclusion, make transactions more efficient as well as improve monetary policy, according to the central bank.
"Alongside digital innovations, CBDCs can foster economic growth through better economic activities, increase remittances, improve financial inclusion and make monetary policy more effective," Buhari said. Digital money can also "help move many more people and businesses from the informal into the formal sector, thereby increasing the tax base of the country," he said.
The Central Bank of Nigeria in August selected Bitt Inc. as a technical partner to help create the currency that was initially due to be introduced on Oct. 1.
Nigeria joins the Bahamas and the Eastern Caribbean Central Bank in being among the first jurisdictions in the world to roll out national digital currencies. China launched a pilot version of its "digital renminbi" earlier this year. In Africa, nations from Ghana to South Africa are testing digital forms of their legal tender to allow for faster and cheaper money transactions, without losing control over their monetary systems.