Staunching the flow: St. Kitts and Nevis' fight to keep its soil
When you are a small island nation, every inch of space counts. But from rising sea levels to natural disasters and coastal erosion, in the age of climate change many islands are shrinking before their citizens' very eyes.
Amongst those most at risk is the twin-island federation of St. Kitts and Nevis. Set in the Lesser Antilles, St Kitts and Nevis is threatened by both by sea level rise and the region's increasingly frequent and severe hurricanes
But while the most visible threat to the island nation might be due to headline-making natural disasters, a less obvious enemy is slowly eating away at the islands from within – soil erosion.
The enemy within
St. Kitts and Nevis' mountainous terrain is largely made up of sandy loam, cut through with 'ghauts' – narrow, deep gullies that deliver rainwater down the slopes. While the ghauts play a key role in maintaining the islands' forest ecosystems, they are also ideal channels for eroding soil – and shifting land use, coupled with a lack of soil conservation measures, has resulted in acute erosion around the Federation.
A prime example is St. Kitts' College Street Ghaut, which runs through the capital, Basseterre. Central to the 662-ha College Street Ghaut watershed, the ghaut funnels rainwater from the northern Mt Olivees down through Basseterre to the sea, but encroachment by agriculture and settlements, along with the destruction of protective vegetation, has resulted in increased erosion along its banks and across the upper reaches of the watershed.
Adding to the environmental toll caused by the loss of vital soil, flooding linked to land degradation and chronic sedimentation has become a frequent occurrence along the ghaut, with the last major flood in 2013 causing an estimated US$120,000 in damages.
"All one would hear is a rumble similar to large boulders coming down the road and then there is the rush of water moving and bringing down anything in its path," local resident Leslie Connor says.
"There is damage to properties as the waters flow around unmovable obstacles and divert into yards and homes. You never know what it will do. It has been known to take cars and other items into the ocean and has even caused a loss of life."
Fighting against the flow
Arresting the degradation that has opened the gates to increased flooding and erosion around the islands have become a top priority for the government of St Kitts and Nevis and their partners.
"The impacts of this land degradation are far-reaching and include public health risks due to flooding and inappropriate disposal of liquid and solid waste, as well as the loss of topsoil, poor water quality at the outlet of the ghaut and contamination of the nearshore environment," Dr. Halla Sahely, national coordinator for the Integrating Water, Land and Ecosystems Management in the Caribbean Small Island Developing States (IWEco) project. "Works to reduce and control land degradation inside the ghaut are a critical first step towards a more proactive way of managing this important environmental zone."
Led by the United Nations Environment Programme (UNEP) with the backing of the Global Environment Facility, IWEco is working to arrest the ghaut's degradation. With diagnostic assessments of the ghaut completed in mid-2019, soil conservation measures are now underway. Gabion baskets (mesh cages filled with stone) are being used to manage water flow and fortify the channel, while deep-rooted vetiver grass is being planted along the ghaut's banks to stabilize the soil and minimize erosion.
Alongside this restoration work, IWEco is working with local authorities and residents on a master planning framework for the watershed, helping to ensure the lessons learned from the conservation of the College Street Ghaut make their way into policy.
"For far too long, despite being granted special legal protected status, ghauts in St. Kitts and Nevis have had very limited active management in place," Eavin Parry, an environmental scientist from the St Kitts and Nevis' Ministry of Environment and Cooperatives says.
"The land degradation intervention being implemented under the IWEco project will demonstrate best practice to mitigate soil erosion and will catalyze greater active management of these types of natural drainage zones."
Paris climate deal could go up in smoke without action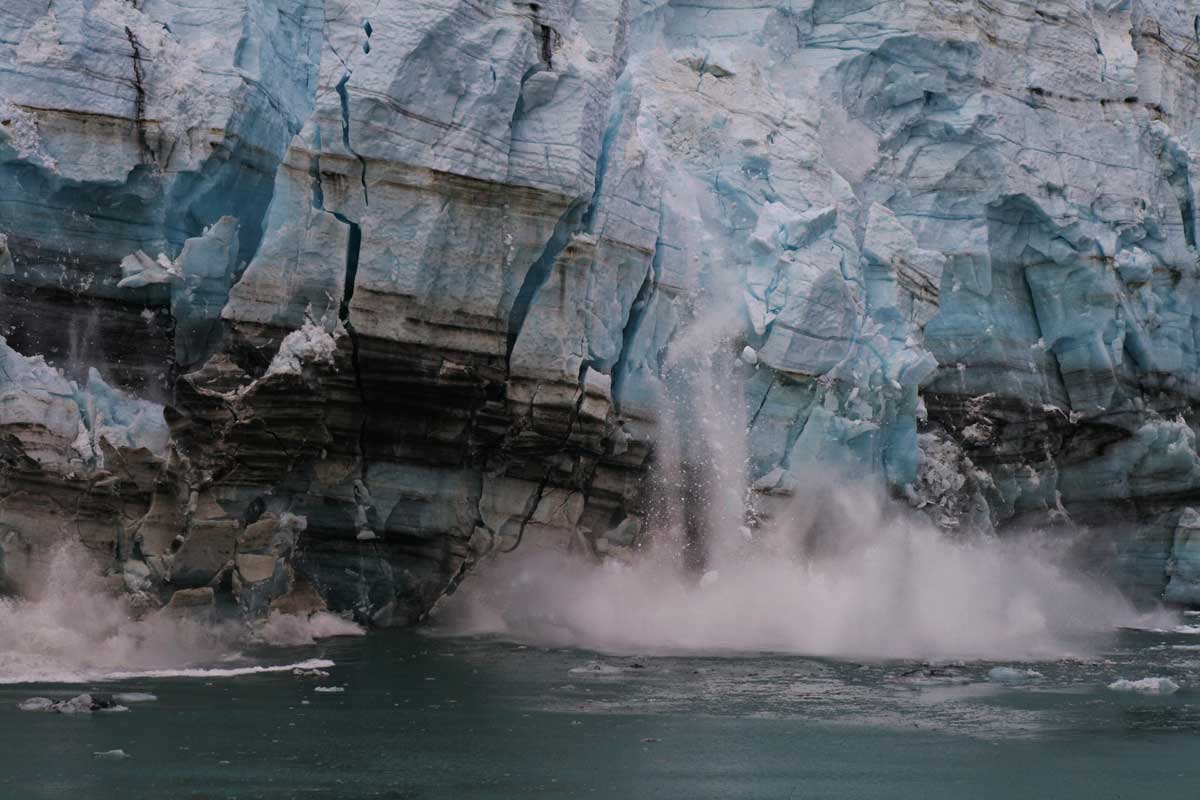 Unless wealthy nations commit to tackling emissions now, the world is on a "catastrophic pathway" to 2.7-degrees of heating by the end of the century, UN Secretary General António Guterres warned on Friday.
This is far beyond the one to 1.5 degree Celsius threshold, agreed by the international community as part of the 2015 Paris Agreement.
The UN chief's remarks came after the UN's climate agency (UNFCCC) published an update on national climate action plans (officially known as Nationally Determined Contributions or NDCs) submitted by the 191 countries which signed Agreement.
The report indicates that while there is a clear trend that greenhouse gas emissions are being reduced over time, nations must urgently redouble their climate efforts if they are to prevent disastrous global heating in the future.
Not enough
The document includes updates to the NDCs of 113 countries that represent around 49% of global emissions, including the nations of the European Union and the United States.
Those countries overall expect their greenhouse gas emissions to decrease by 12% in 2030 compared to 2010. "This is an important step," the report points out, but insufficient, as highlighted by Mr. Guterres at Friday's Forum of Major Economies on Energy and Climate, hosted by the President of the United States, Joe Biden
"We need a 45 per cent cut in emissions by 2030, to reach carbon neutrality by mid-century…It is clear that everyone must assume their responsibilities", he emphasized.
70 countries indicated their embrace of carbon neutrality goals by around the middle of the century. If this materializes, it could lead to even greater emissions reductions, of about 26% by 2030, compared to 2010, the report explains.
Code Red
However, with national plans staying the way they are right now for all 191 countries, average global emissions in 2030 compared to 2010, instead of decreasing, will increase by around 16%.
According to the latest IPCC findings, that would mean that unless climate action is taken immediately, it may lead to a temperature rise of about 2.7C, by the end of this century.
"The recent report of the Intergovernmental Panel on Climate Change (IPCC) was a code red for humanity. But it also made clear that it is not too late to meet the Paris Agreement 1.5-degree target. We have the tools to achieve this target. But we are rapidly running out of time", the UN chief highlighted.
The challenge
The Secretary General highlighted a particular challenge: energy still obtained from coal. "If all planned coal power plants become operational, we will not only be clearly above 1.5 degrees – we will be well above 2 degrees. The Paris targets would go up in smoke".
Mr. Guterres urged the creation of "coalitions of solidarity" between countries that still depend heavily on coal, and countries that have the financial and technical resources to support transitions to cleaner energy sources.
Without pledges and financial commitments from industrialised nations to make this happen, "there is a high risk of failure of COP26", Mr. Guterres continued, referring to the pivotal UN Climate summit in Glasgow in six weeks' time.
"G20 nations account for 80% of global emissions. Their leadership is needed more than ever. The decisions they take now will determine whether the promise made at Paris is kept or broken", he warned.
There's still time
Patricia Espinosa, Executive Secretary of UN Climate Change, clarified during a press conference that countries can submit or update their national plans "at any time", including in the run-up to COP26.
The agency highlighted some good news. The new or updated plans included in the report, show a marked improvement in the quality of information presented, for both mitigation and adaptation, and tend to be aligned with broader long-term, low-emission development goals, the achievement of carbon neutrality, national legislative/regulatory/planning processes, and other international frameworks such as Sustainable Development Goals (SDGs).
The UN chief was clear that by COP26, all nations should submit more ambitions plans that help to place the world on a 1.5-degree pathway.
"We also need developed nations to finally deliver on the US100 billion commitment promised over a decade ago in support to developing countries. The Climate Finance report published today by the Organisation for Economic Co-operation and Development (OECD) shows that this goal has not been reached either".
A sizeable number of national climate plans from developing countries, which define targets and actions to reduce emissions, contain conditional commitments which can only be implemented with access to enhanced financial resources and other support.
Stop ignoring science
For Mr. Guterres, the fight against climate change will only succeed if everyone comes together to promote more ambition, more cooperation and more credibility.
"No more ignoring science. No more ignoring the demands of people everywhere. It is time for leaders to stand and deliver, or people in all countries will pay a tragic price".
Act now to slow climate change and protect the planet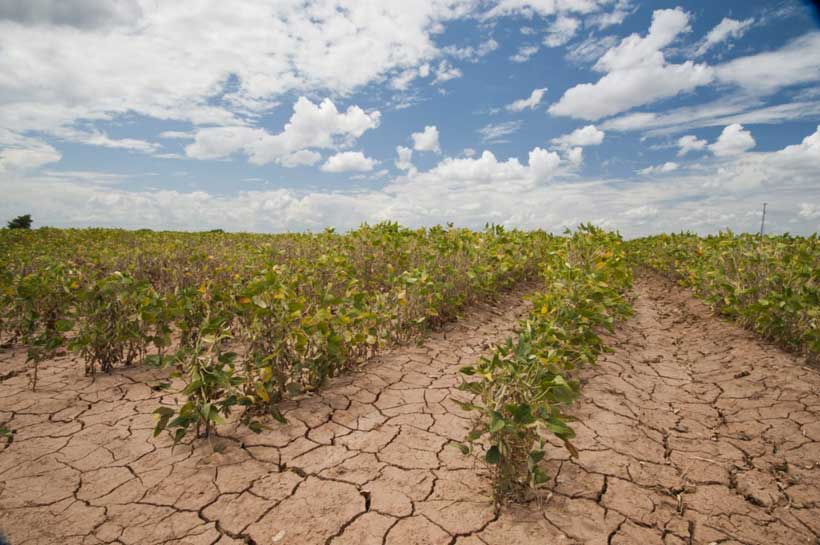 The ozone layer – a fragile shield of gas that protects the Earth from the harmful rays of the sun – is "on the road to recovery", the UN chief said on Thursday in his message for the World Ozone Day.
Crediting the Montreal Protocol, which "began life as a mechanism to protect and heal the ozone layer", Secretary-General António Guterres said that over the course of three decades, "it has done its job well".
The multilateral treaty to phase out ozone-depleting substances has, by healing the hole in the ozone layer, protected human health, economies and ecosystems.
"The cooperation we have seen under the Montreal Protocol is exactly what is needed now to take on climate change, an equally existential threat to our societies", he said.
Until the protocol, old equipment such as building insulation foam, fridge-freezers and other cooling systems, were manufactured using ozone-destroying chlorofluorocarbons, or CFCs, which leaked the damaging gas into the atmosphere as equipment deteriorated.
Other critical services
This year's World Ozone Day highlights that the landmark environmental agreement also slows down climate change and helps to boost energy efficiency for cooling products such as freezers, which then also contributes to food security.
"The Montreal Protocol is more than just an example of how multilateralism can and should work, it is an active tool to help meet our global vision for sustainable development", said the UN chief.
And under the Kigali Amendment to the Protocol, nations have committed to phase down hydrofluorocarbons (HFCs), powerful greenhouse gases used as coolants, which are less harmful than CFCs as they contain hydrogen, but are nonetheless still an ozone risk.
When fully implemented, the Kigali Amendment could prevent 0.4 degrees Celsius of global warming this century.
"Furthermore, as we prepare for the Food Systems Summit this month, we are reminded that the Kigali Amendment can also help us to increase food security", flagged Mr. Guterres, explaining that by reducing HFCs, increasing energy efficiency and creating more ozone and climate-friendly technologies, "the Kigali Amendment can bring sustainable access to vital cooling services to millions of people".
These services would reduce food loss in developing countries, where it often spoils before reaching markets.
Getting produce from farmers to where it is needed would, in turn, help reduce hunger, poverty and the environmental impact of the agricultural sector.
Another important benefit of expanding access to safe cooling systems, is to store medicines and vaccines, including those needed to end the COVID-19 pandemic.
"The Montreal Protocol and the Kigali Amendment show us that by acting together, anything is possible", said the UN chief. "So let us act now to slow climate change, feed the world's hungry and protect the planet that we all depend on".
Work continues
Although the Montreal Protocol marked "a critical turning point", it was not a one-time fix, according to the UN Environment Programme (UNEP).
The work continues, with scientists still providing the first line of defence.
UNEP leads a joint effort of over 100 governments, businesses and development organizations that supports countries and industry in tackling growing cooling demand, while contributing to the Paris Agreement, Montreal Protocol and Agenda 2030 called the Cool Coalition.
Together with its partners, the Coalition fosters advocacy, knowledge and action to accelerate the global transition to efficient and climate-friendly cooling.
In 1994, through resolution 49/114, the General Assembly proclaimed 16 September as the International Day, commemorating the signing of the Montreal Protocol in 1987.
'Tipping point' for climate action: Time's running out to avoid catastrophic heating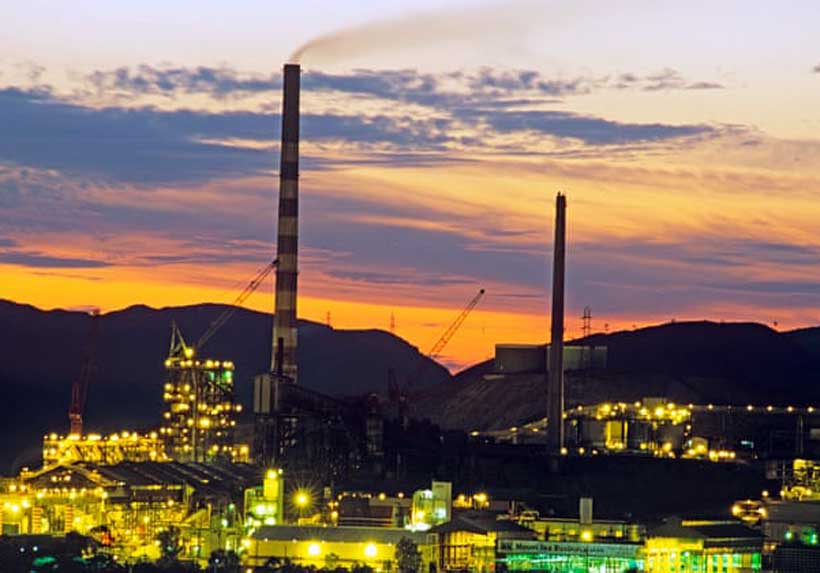 The temporary reduction in carbon emissions caused by global COVID-19 lockdowns did not slow the relentless advance of climate change. Greenhouse gas concentrations are at record levels, and the planet is on path towards dangerous overheating, a multi-agency climate report published on Thursday warns.
According to the landmark United in Science 2021, there "is no sign of growing back greener", as carbon dioxide emissions are rapidly accelerating, after a temporary blip in 2020 due to COVID, and nowhere close to the targets set by the Paris Agreement.
"We have reached a tipping point on the need for climate action. The disruption to our climate and our planet is already worse than we thought, and it is moving faster than predicted", UN Secretary General António Guterres underscored in a video message. "This report shows just how far off course we are", he added.
A world in danger
According to scientists, the rising global temperatures are already fueling devastating extreme weather events around the world, with escalating impacts on economies and societies. For example, billions of working hours have been lost due to excessive heat.
"We now have five times the number of recorded weather disasters than we had in 1970 and they are seven times more costly. Even the most developed countries have become vulnerable", said the UN chief.
Mr. Guterres cited how Hurricane Ida recently cut power to over a million people in New Orleans, and New York City was paralysed by record-breaking rain that killed at least 50 people in the region.
"These events would have been impossible without human-caused climate change. Costly fires, floods and extreme weather events are increasing everywhere. These changes are just the beginning of worse to come", he warned.
A bleak future
The report echoes some of the data and warnings from experts in the last year: the average global temperature for the past five years was among the highest on record, and there is an increasing likelihood that temperatures will temporarily breach the threshold of 1.5° Celsius above the pre-industrial era, in the next five years.
The picture painted by United in Science is bleak: even with ambitious action to slow greenhouse gas emissions, sea levels will continue to rise and threaten low-lying islands and coastal populations throughout the world.
"We really are out of time. We must act now to prevent further irreversible damage. COP26 this November must mark that turning point. By then we need all countries to commit to achieve net zero emissions by the middle of this century and to present clear, credible long-term strategies to get there", urged the UN chief.
The 2021 United Nations Climate Change Conference, also known as COP26, is scheduled to be held in the city of Glasgow, Scotland between 31 October and 12 November 2021. The pivotal meeting is expected to set the course of climate action for the next decade.
"We must urgently secure a breakthrough on adaptation and resilience, so that vulnerable communities can manage these growing (climate) risks…I expect all these issues to be addressed and resolved at COP26. Our future is at stake", Mr. Guterres emphasized.
"We are not yet on track towards the Paris 1.5 to 2 degrees' limit, although positive things have started to happen and the political interest to mitigate climate change is clearly growing but to be successful in this effort, we have to start acting now. We cannot wait for decades to act, we have to start acting already in this decade", added Prof. Petteri Taalas, World Meteorological Organization's secretary general.
The report also cites the conclusions of the most recent IPCC report: the scale of recent changes across the climate system are unprecedented over many centuries to many thousands of years, and it is unequivocal that human influence has warmed the atmosphere, ocean and land.
Notable findings
Concentrations of the major greenhouse gases – carbon dioxide (CO2), methane (CH4) and nitrous oxide (N2 O) continued to increase in 2020 and the first half of 2021.
According to WMO, reducing atmospheric methane (CH4) in the short term, could support the pledges of 193 Member States made in Paris. This measure does not reduce the need for strong, rapid and sustained reductions in CO2 and other greenhouse gases.
Meanwhile, the UN Environment Program (UNEP), warns that five years after the adoption of the Paris Agreement, the emissions gap (the difference between where emissions are heading and where science indicate they should be in 2030) is as large as ever.
Although the increasing number of countries committing to net-zero emission goals is encouraging, to remain feasible and credible, these goals urgently need to be reflected in near-term policy and in significantly more ambitious actions, the agency highlights.
"Last year, we estimated that there was 5.6 per cent drop in emissions and since the lifetime of carbon dioxide is so long, this one year anomaly in emissions doesn't change the big picture. We saw some improvements in air quality, these short-lived gases, which are affecting air quality. We saw positive evolution there. But now we have returned more or less back to the 2019 emission levels", further explained the WMO chief.
A warmer future
The report explains that the annual global average temperature is likely to be at least 1 °C warmer than pre-industrial levels (defined as the 1850–1900 average) in each of the coming five years and is very likely to be within the range of 0.9 °C to 1.8 °C.
There is also a 40% chance that the average temperature in one of the next five years, will be at least 1.5 °C warmer than pre-industrial levels. However, it is very unlikely that the 5-year average temperature for 2021–2025 will pass the 1.5 °C threshold.
High latitude regions, and the Sahel, are likely to be wetter in the next five years, the report also warns.
Sea level rise is inevitable
"We don't know what's going to happen to the Antarctic glacier, where we have the biggest mass of ice worldwide and in the worst case, we could see up to two meters of sea level rise by the end of this century if the melting of the Antarctic glacier happens in a speedier manner", cautioned Prof. Taalas.
Global sea levels rose 20 cm from 1900 to 2018, and at an accelerated rate from 2006 to 2018.
Even if emissions are reduced to limit warming to well below 2 °C, the global average sea level would likely rise by 0.3–0.6 m by 2100 and could rise 0.3–3.1 m by 2300.
Adaptation to the rise will be essential, especially along low-lying coasts, small islands, deltas and coastal cities, explains WMO.
World's health also at risk
The World Health Organization (WHO) warns that rising temperatures are linked to increased heat-related mortality and work impairment, with an excess of 103 billion potential work hours lost globally in 2019 compared with those lost in 2000.
Moreover, COVID-19 infections and climate hazards such as heatwaves, wildfires and poor air quality, combine to threaten human health worldwide, putting vulnerable populations at particular risk.
According to the UN health agency, the COVID-19 recovery efforts should be aligned with national climate change and air quality strategies to reduce risks from cascading climate hazards, and gain health co-benefits.
"We had this temperature anomaly in western Canada and the United States, where we were up to 15 degrees warmer temperatures than normally. And that led to a record breaking, forest fires and major health problems, especially amongst elderly people", highlighted WMO Secretary General.